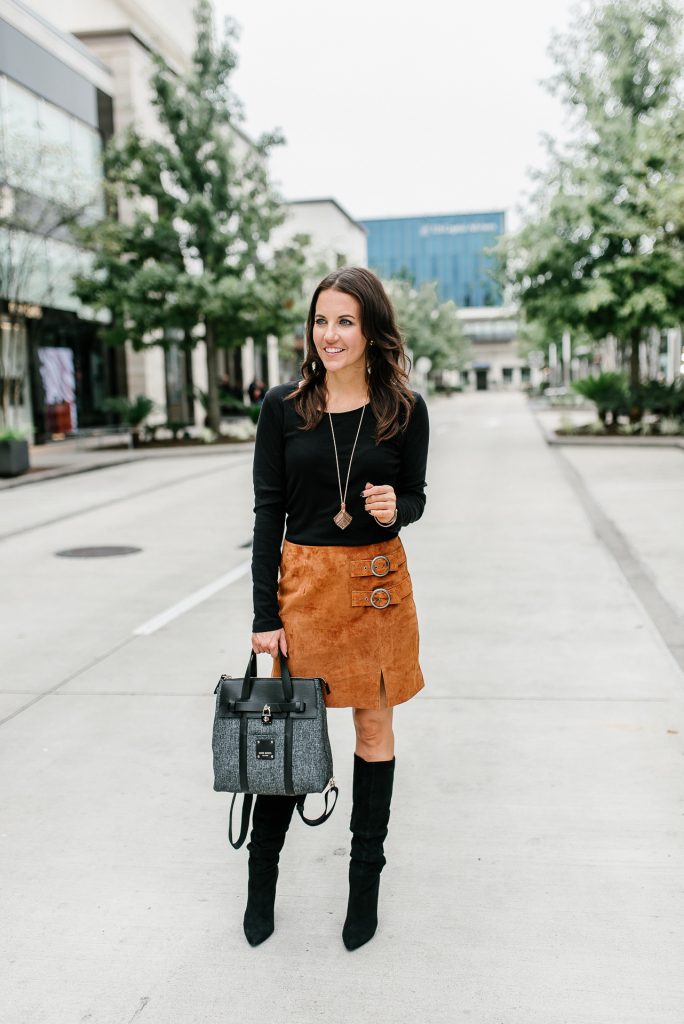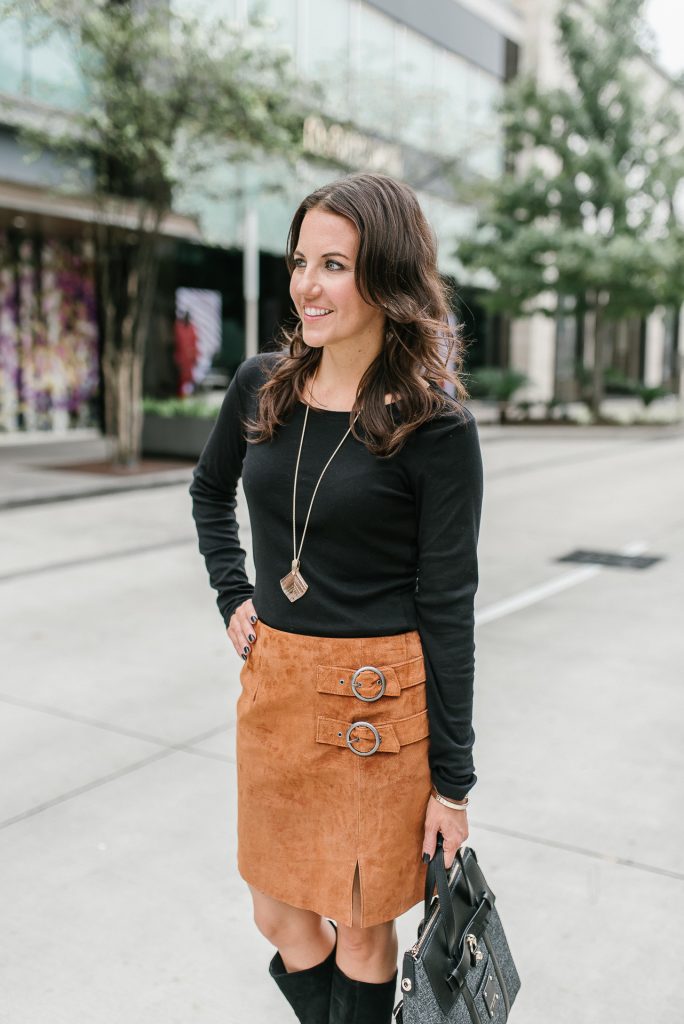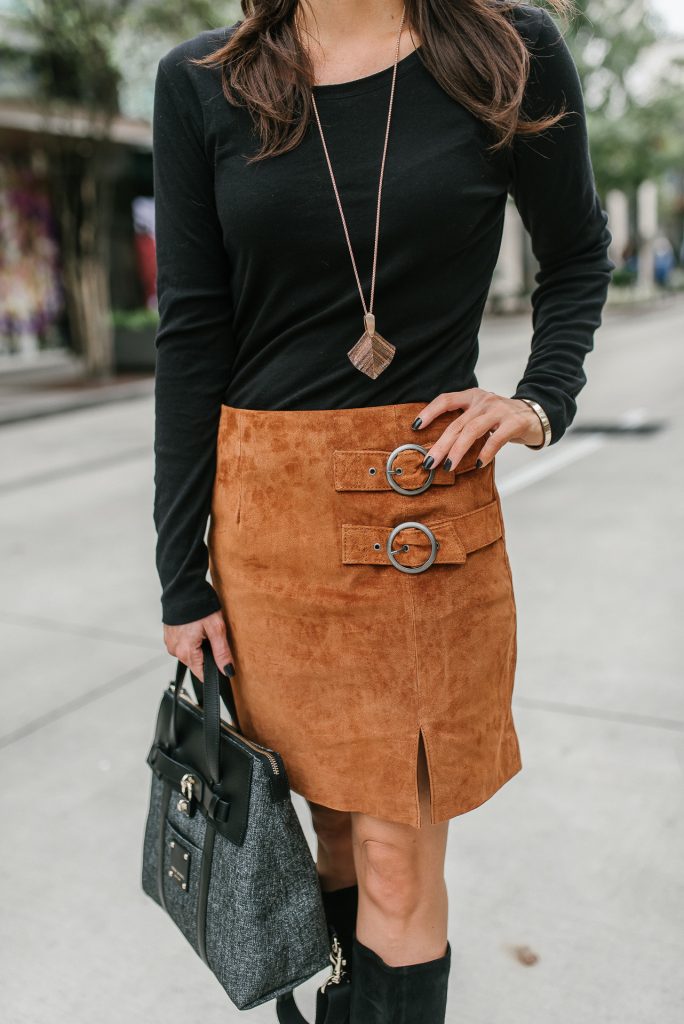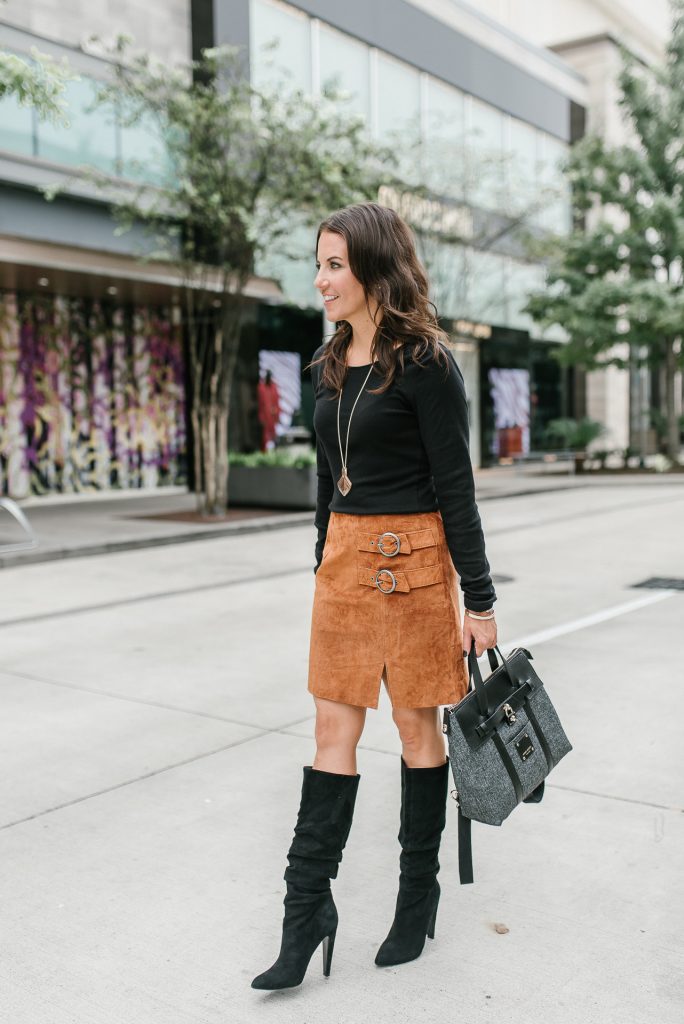 Happy Friday!  This should be an interesting weekend for me.  I am babysitting my BFF's 4 year old daughter for the full weekend!  I have watched her before for a few hours, but this is the longest and hopefully I will survive. HA!  If I survive, I am heading to San Antonio for a few days next week to visit my ZTA little sister.  I am so excited for this trip! We both share a love for shopping, Nordstrom, and wine.  I'm hoping tacos and margaritas on the Riverwalk will also happen.
I'm starting my fall outfit inspiration with one of my favorite outfits I have shot so far for fall.  I have been skirt obsessed since spring, so this hot fall trend of a mini suede skirt aligns perfectly with my style right now.  I'm warning you I will probably buy more. 🙂  I love the color on this one, so perfect and beautiful for fall.  The buckle details and front slit help make this one stand out a little from all the other suede skirts.  I love that I can pair it with something as simple as a basic black tee, and it still looks fabulous.
I love pairing mini skirts with boots. These slouchy black boots from last season work perfectly with this outfit.  You can also do heels to show a little more leg.  Also, ya'll this necklace is so gorgeous!!  It has the prettiest rose gold shimmer.  While I think my photog did a perfect job of capturing it's beauty, it is even more gorgeous in person!  It looks so good against black, white, and fall jewel tones like burgundy, violet, and dark green.
I hope ya'll have a fabulous weekend! Thanks so much for stopping by this week!
Photography By: Banavenue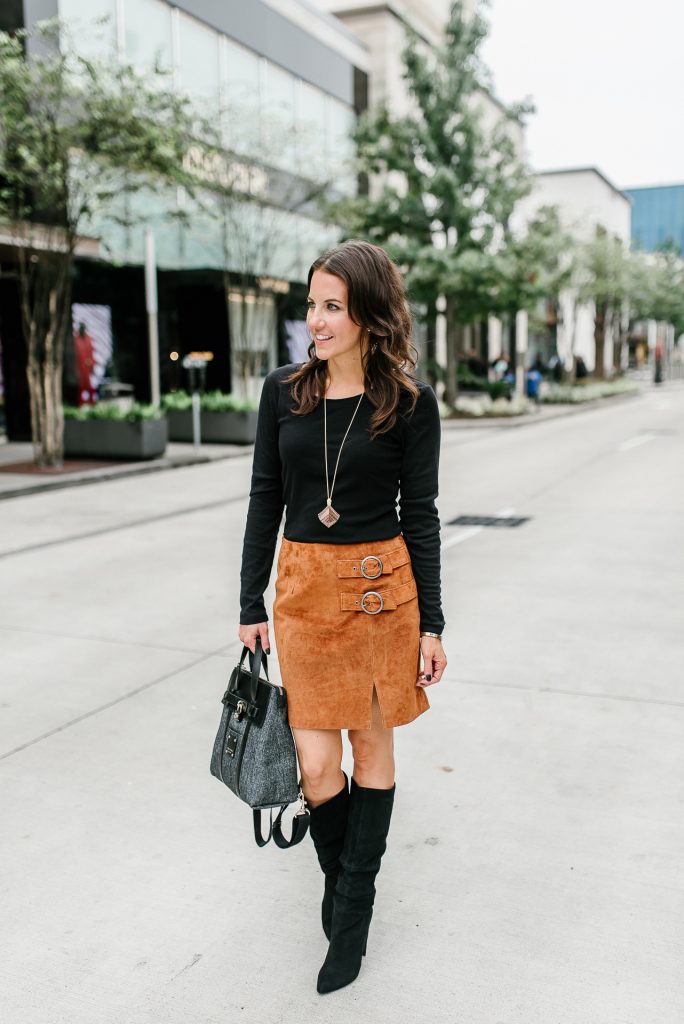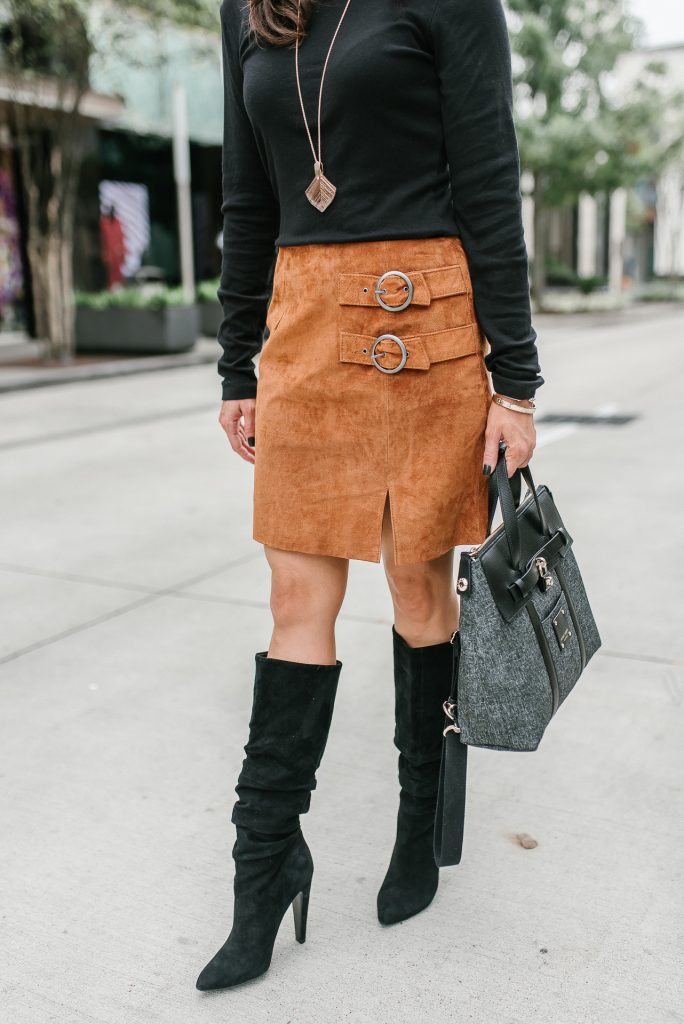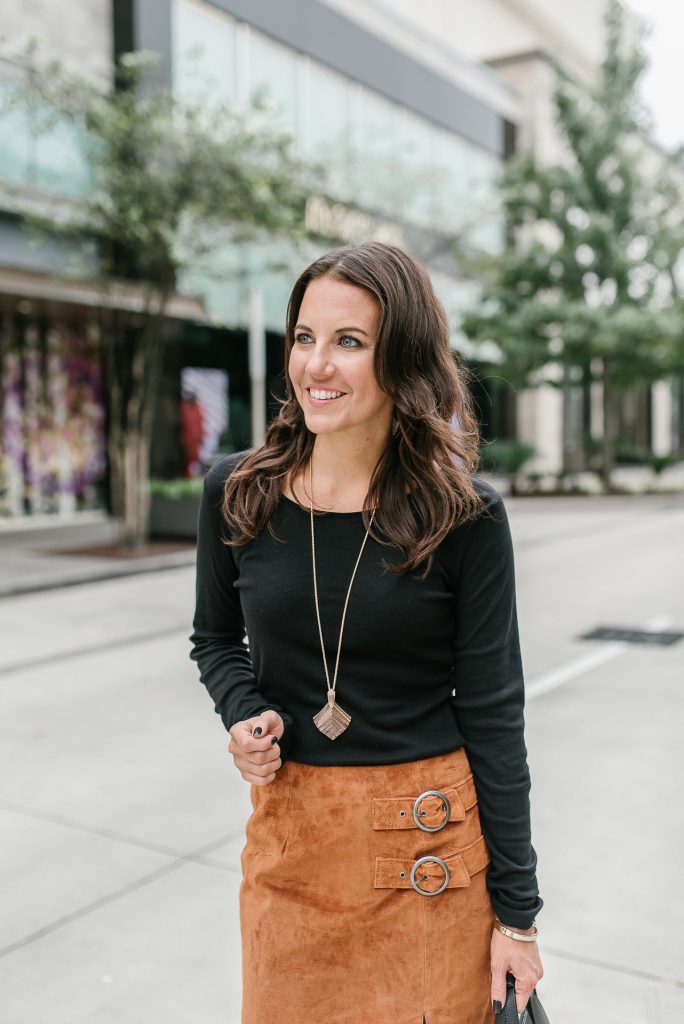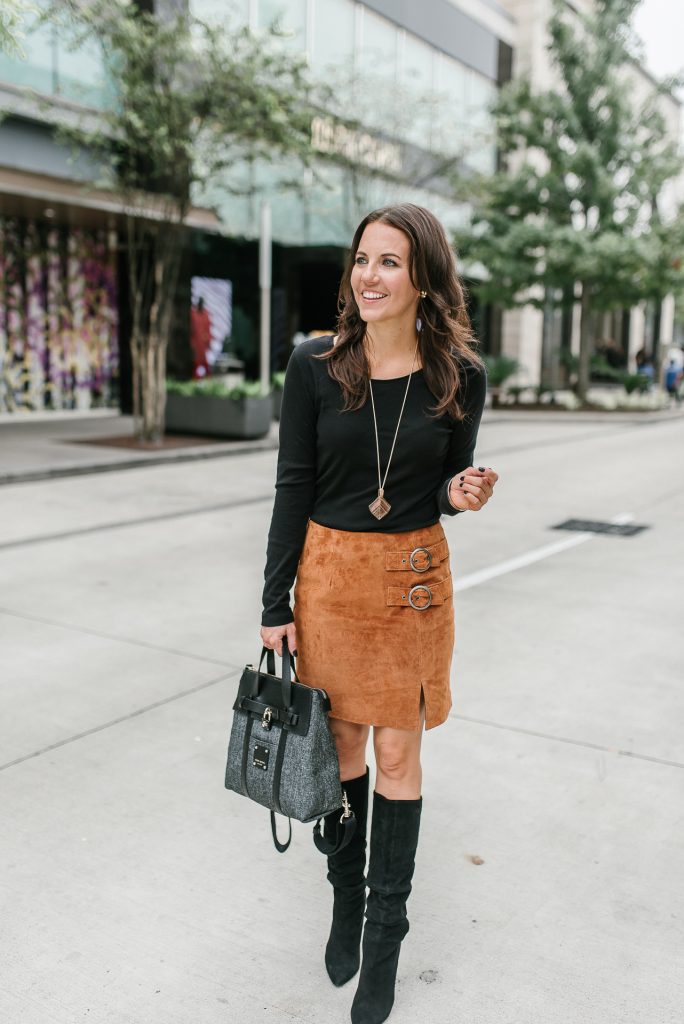 SHOP THE LOOK
Love this post? You may also love: