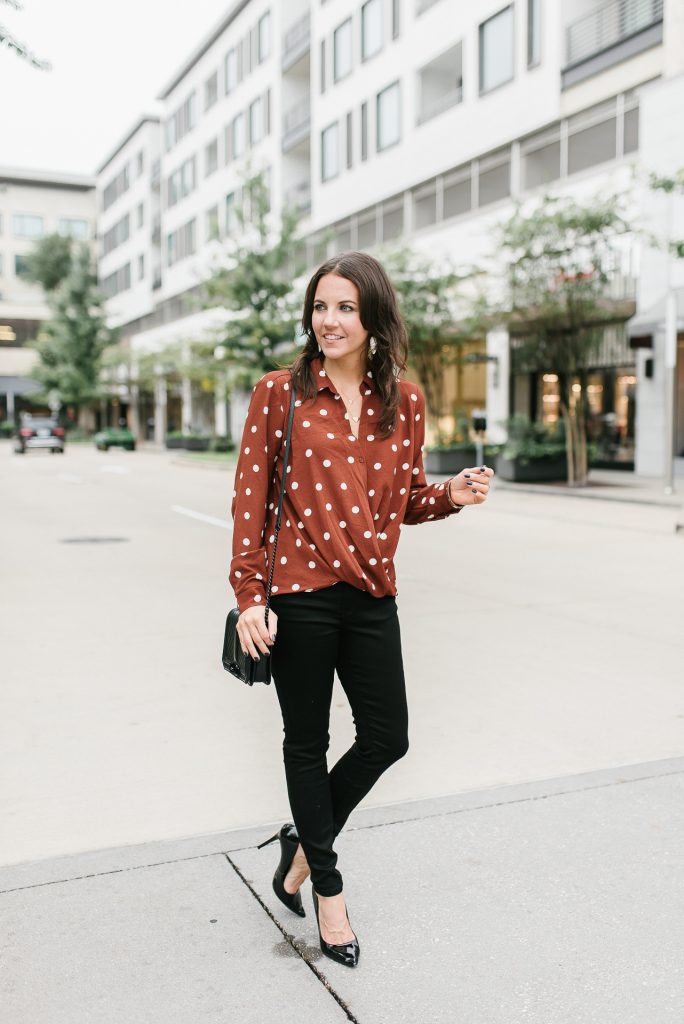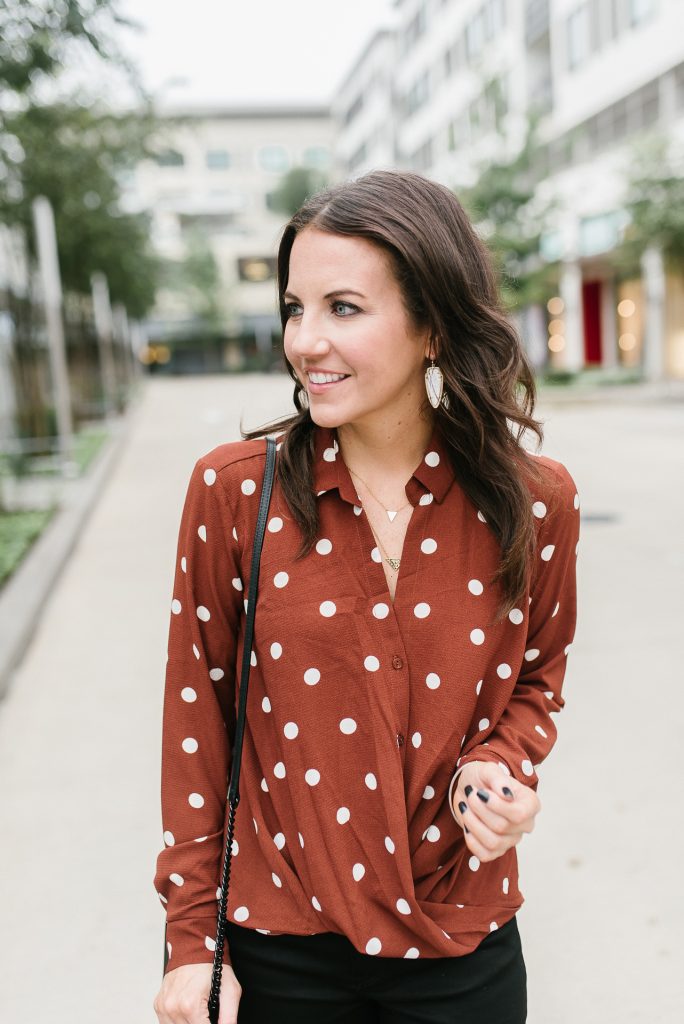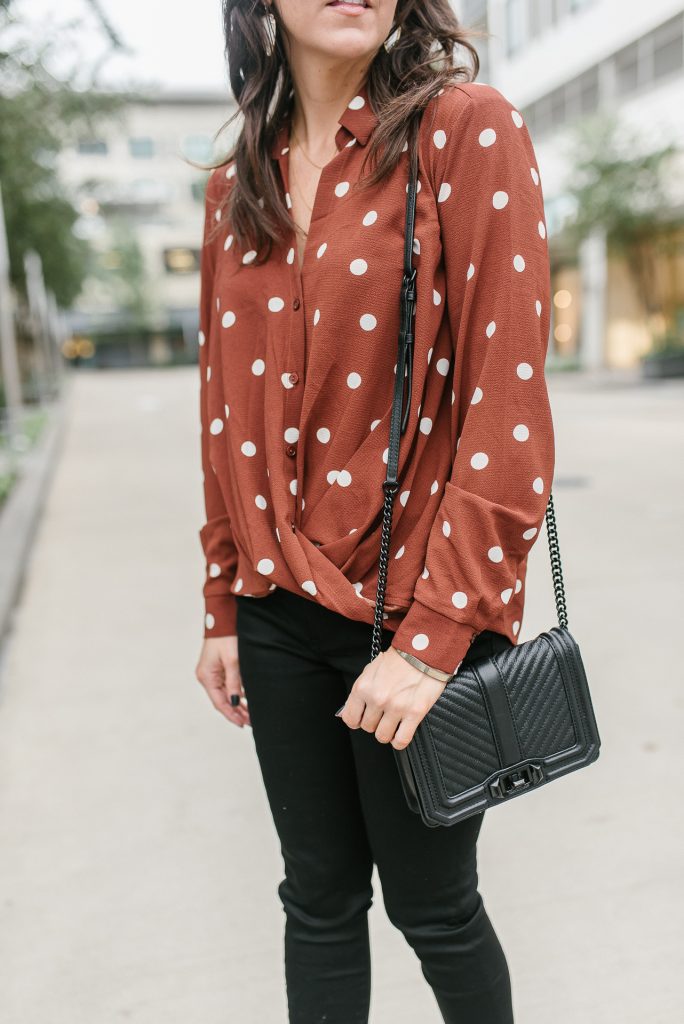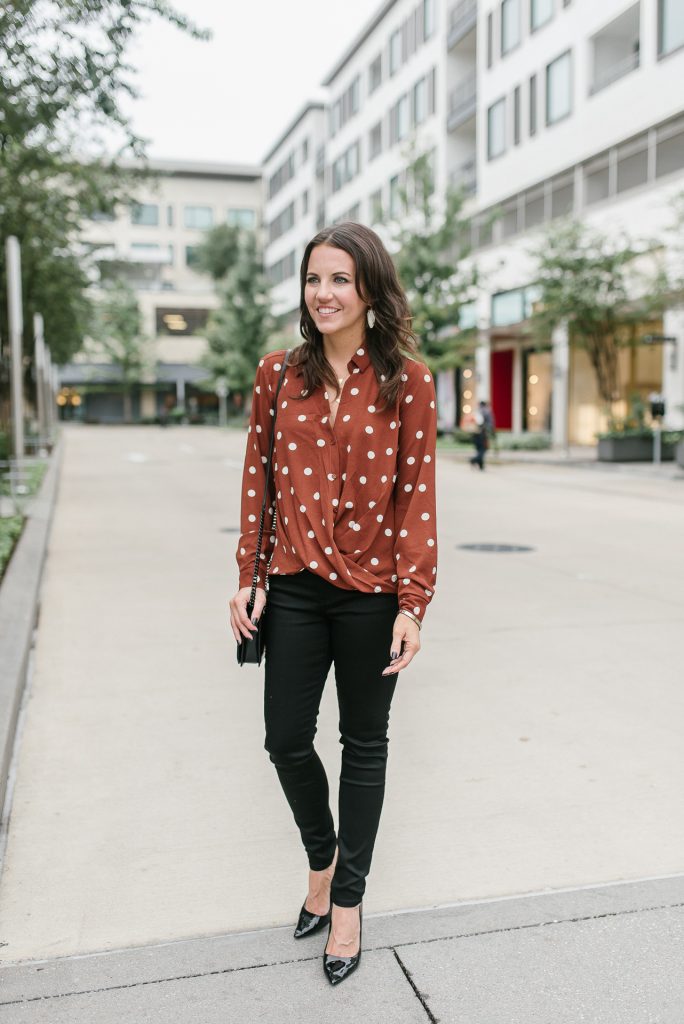 Happy Friday!!  Ya'll I had so much fun visiting my friend in San Antonio earlier this week.  It rained most of the time I was there, but we made the most of it and still had a blast.  Most importantly, I was able to enjoy margaritas and tex-mex along the Riverwalk.
Plaid is always a popular print in the fall, and this year polka dots are joining in as a hot fall trend.  This polka dot top even comes in gorgeous warm earth tone brown color, perfect for fall!  I love tops that have this tucked in look.  It's doing all the hardwork for you of trying to maintain that perfect tuck throughout the day. This one has a deep v, perfect for pairing with layered necklaces for a weekend or date night look.  For work, you may want to consider pairing a cami underneath depending on how it drapes on you.
One color combo I am loving right now is black and brown.  It has such an effortless chic feel to it, and it gives me the fall feels.  I featured this combo last week too with my suede skirt.
I hope ya'll have a wonderful weekend!  We are finally getting a bit of cool weather, so I plan to spend some time this weekend outside preferably with coffee or wine on a patio.  Thanks for stopping by!
PHOTOGRAPHY BY: Banavenue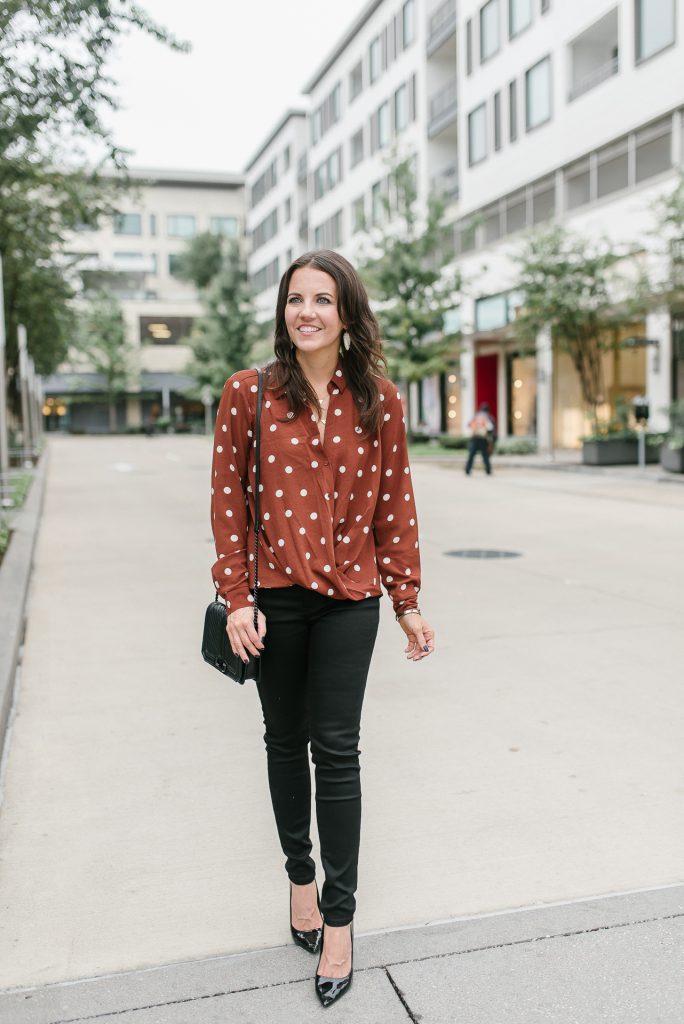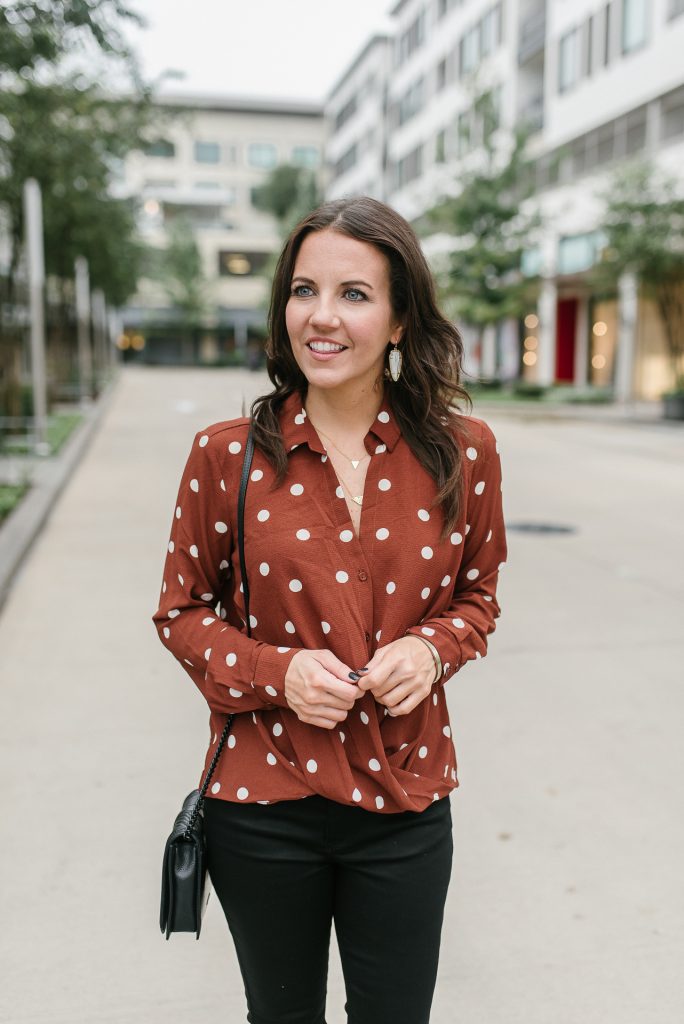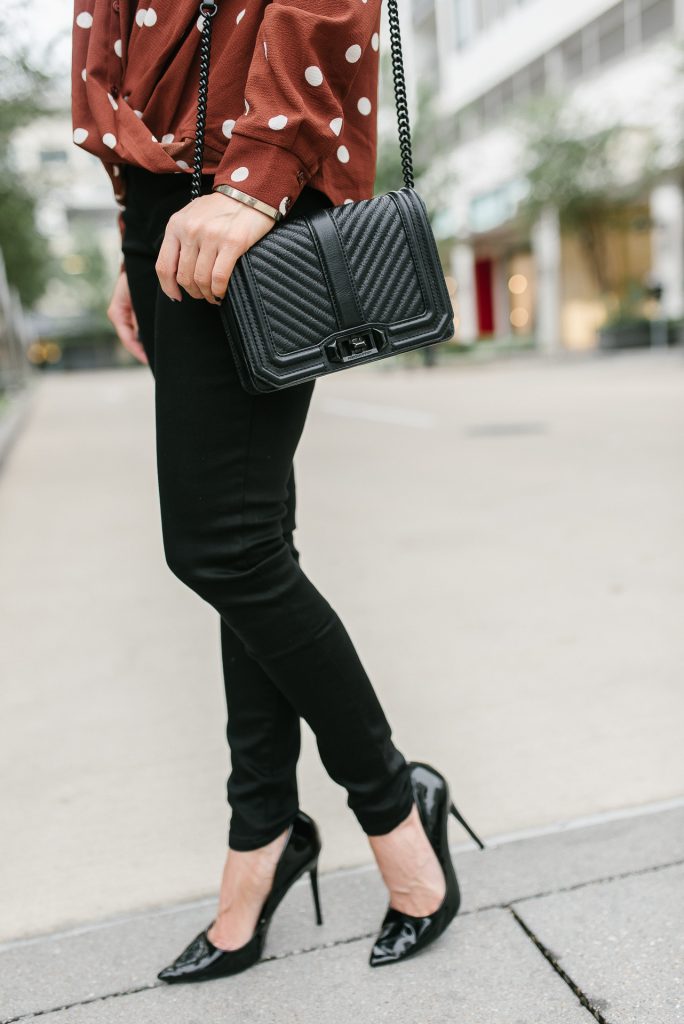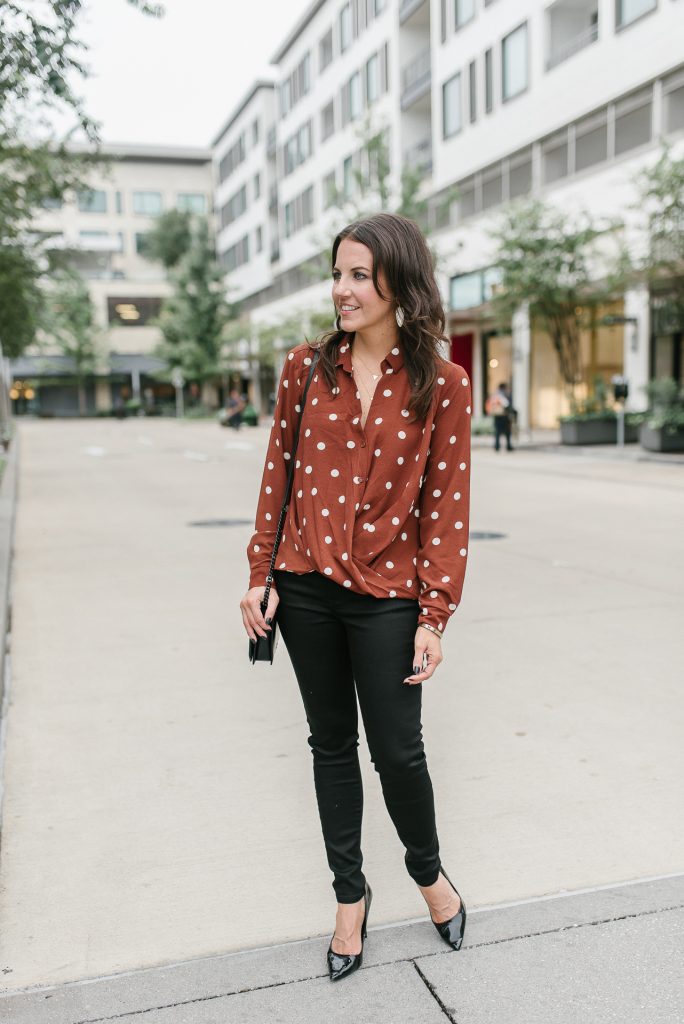 SHOP THE LOOK