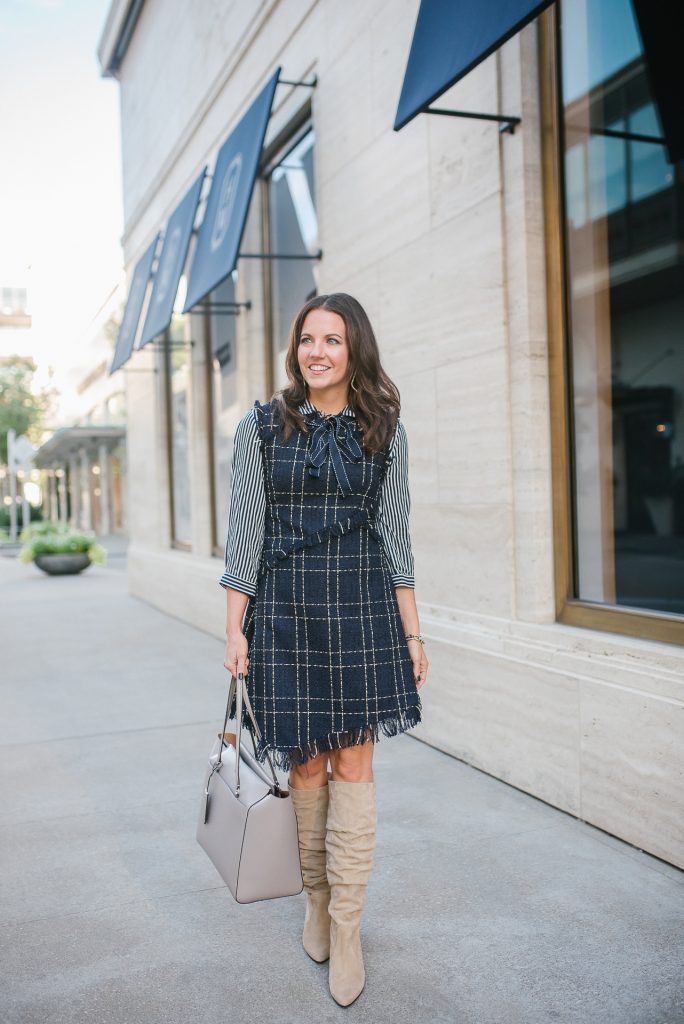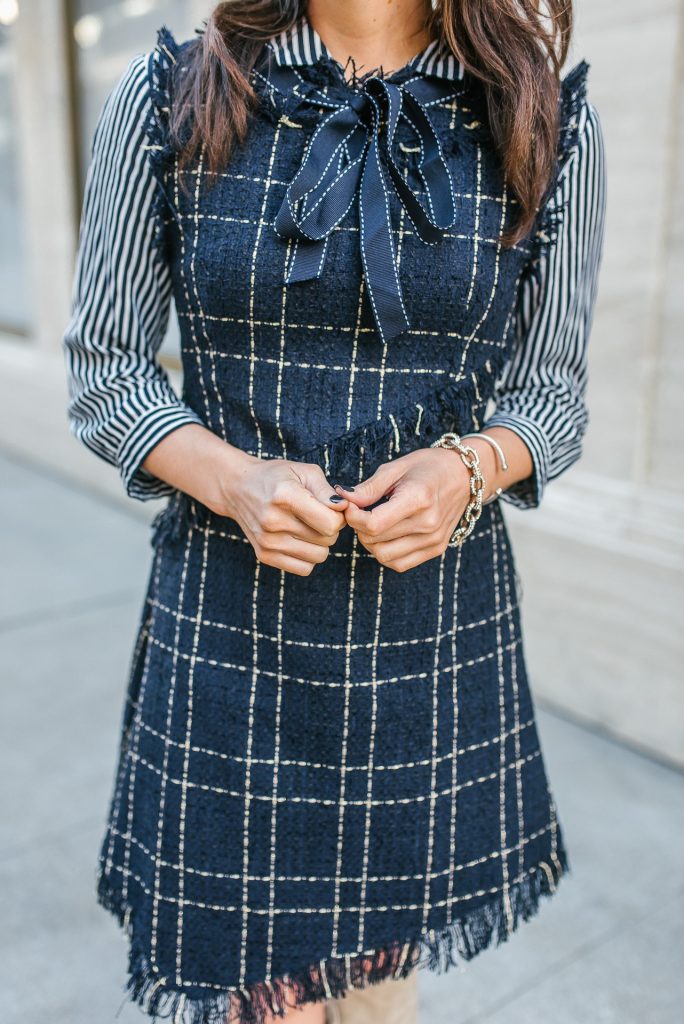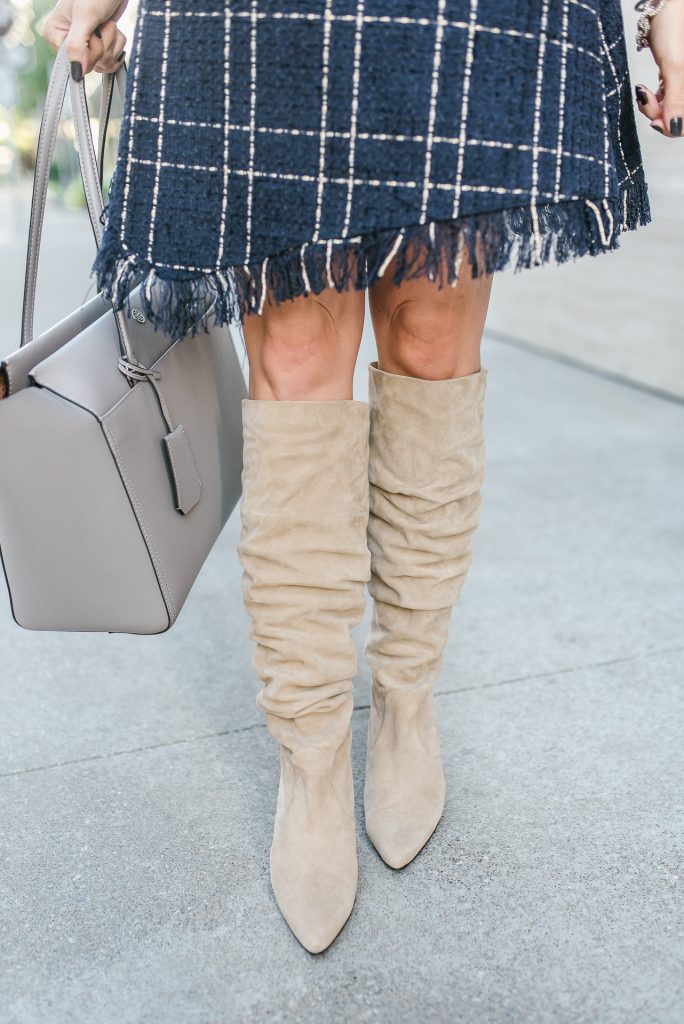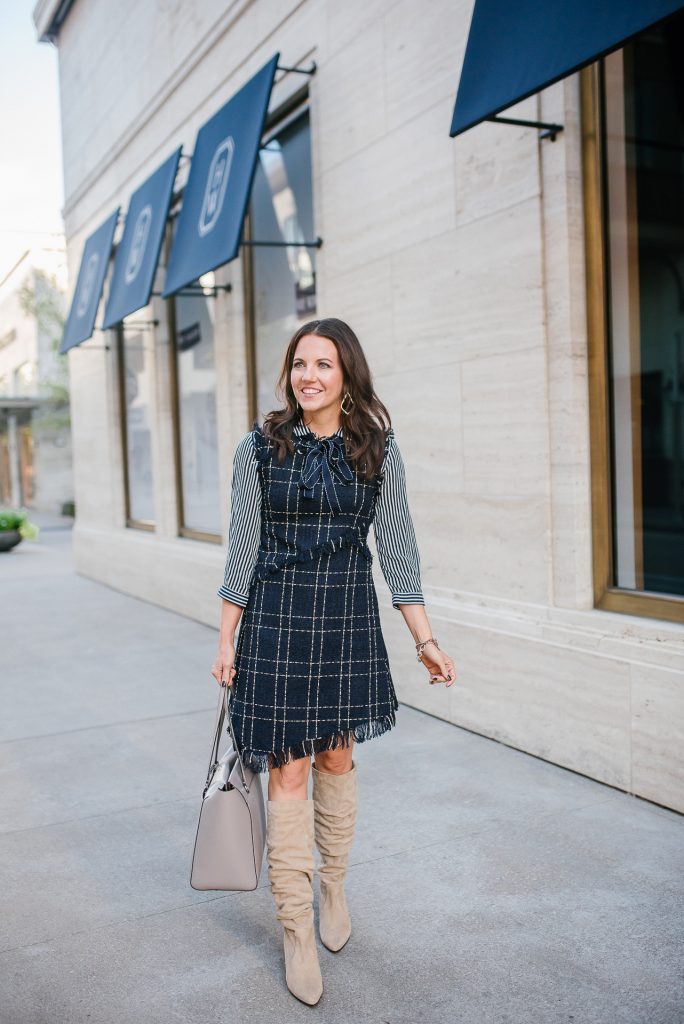 Happy Friday friends!!  When I was in New York with my gal pal, she mentioned that I should watch the show Gossip Girl.  I'd started watching it years ago, but only made it through a few episodes.  I decided to give it another try after she mentioned all the amazing fashion in the show.  Now a couple months later, I am officially addicted.  I'm currently in season 3 and  loving every episode.
When I put this outfit together, I immediately felt the impact the show was having on me.  This navy tweed dress and striped blouse combo reminds of a Blair Waldorf look.  I'm just missing my headband. I have such a love for a variety of styles flipping from classic preppy to boho chic to all black edge all in one week.  It makes the show even more interesting for me because I can see myself in the outfits of every character.
Ok enough about my new addiction, let's talk more about this outfit.  This navy tweed dress is so gorgeous and comfy!  It work perfectly with a blouse underneath for cold days or standalone for warm days. The ribbon detail at the neckline is such a pretty and feminine touch.   I love this dress paired with my taupe slouchy boots, although a pair of nude heels would work perfectly too.
I'm so excited to be bringing a little extra holiday content to the blog this year, stay tuned.  In preparation, I am decorating for Christmas a little early this year, like this weekend.  I want to be sure I have time to shoot everything and share it with ya'll here before the holidays arrive.  First on my to do list today, find a tree.  Wish me luck.  I hope ya'll have a wonderful weekend!
Photography by: Banavenue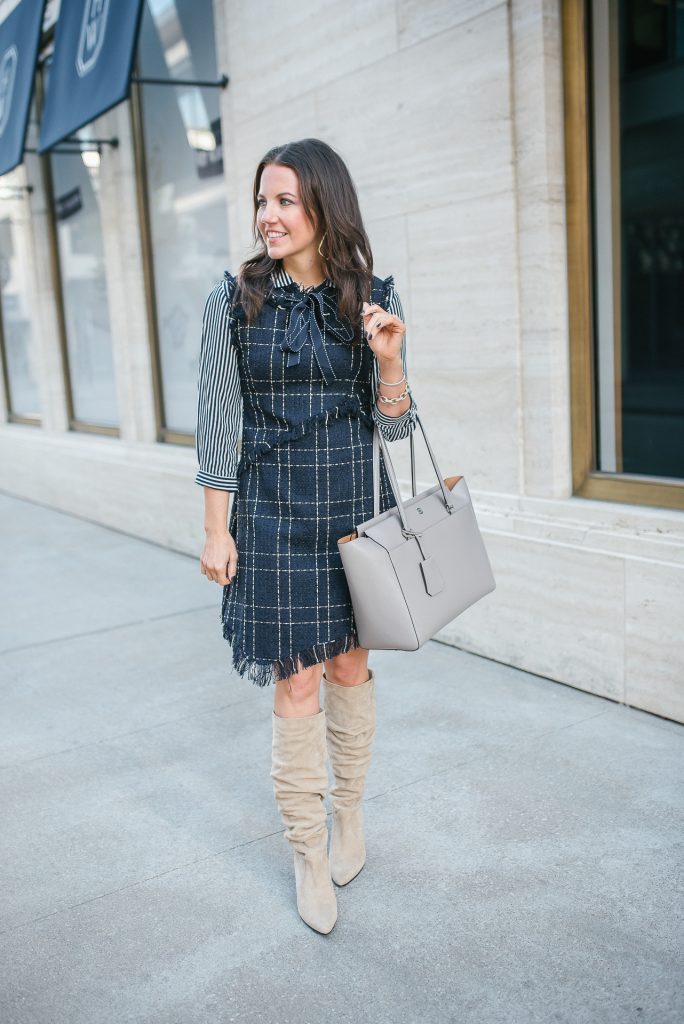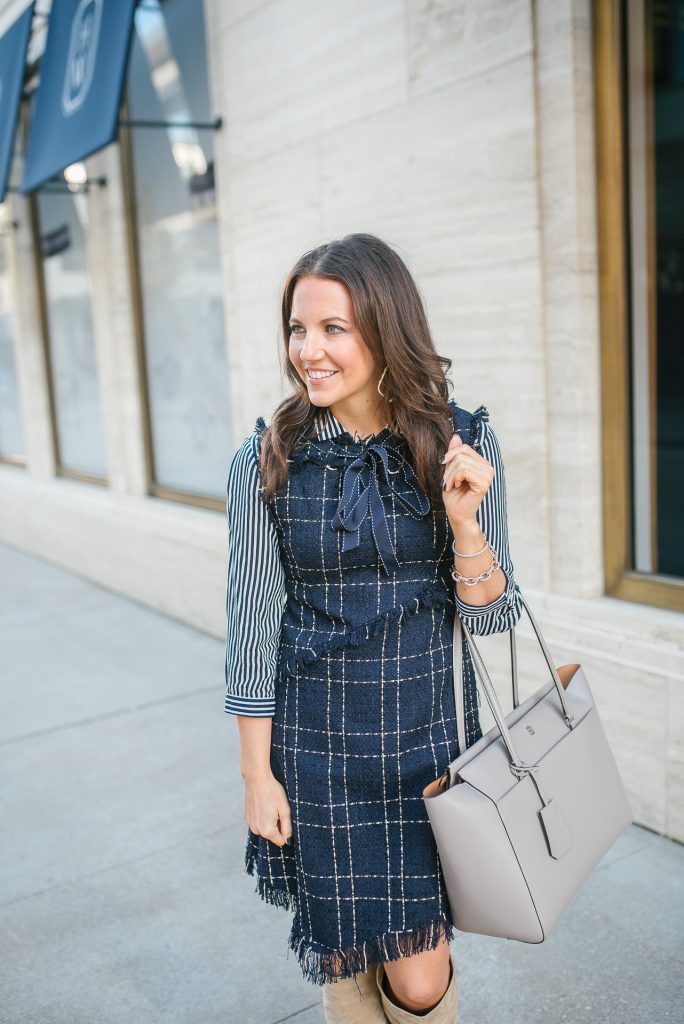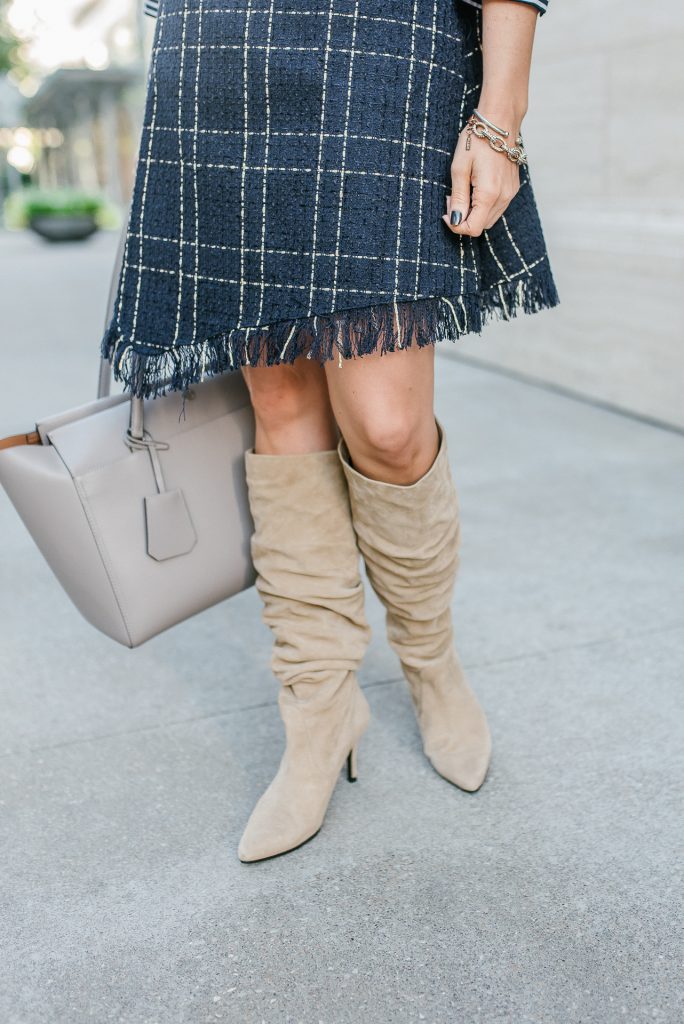 SHOP THE LOOK