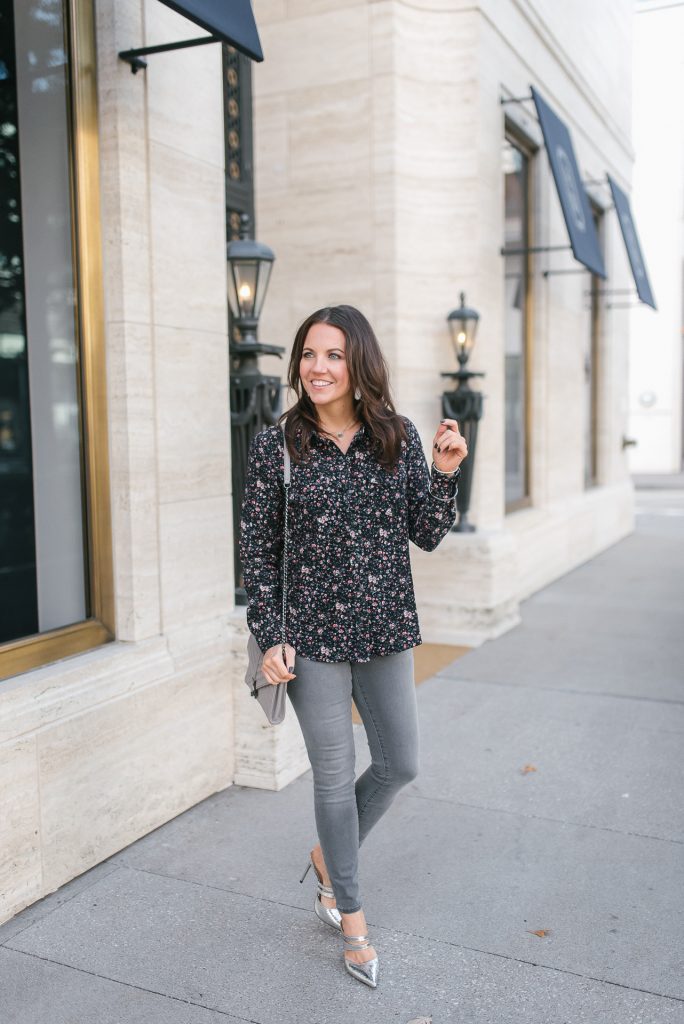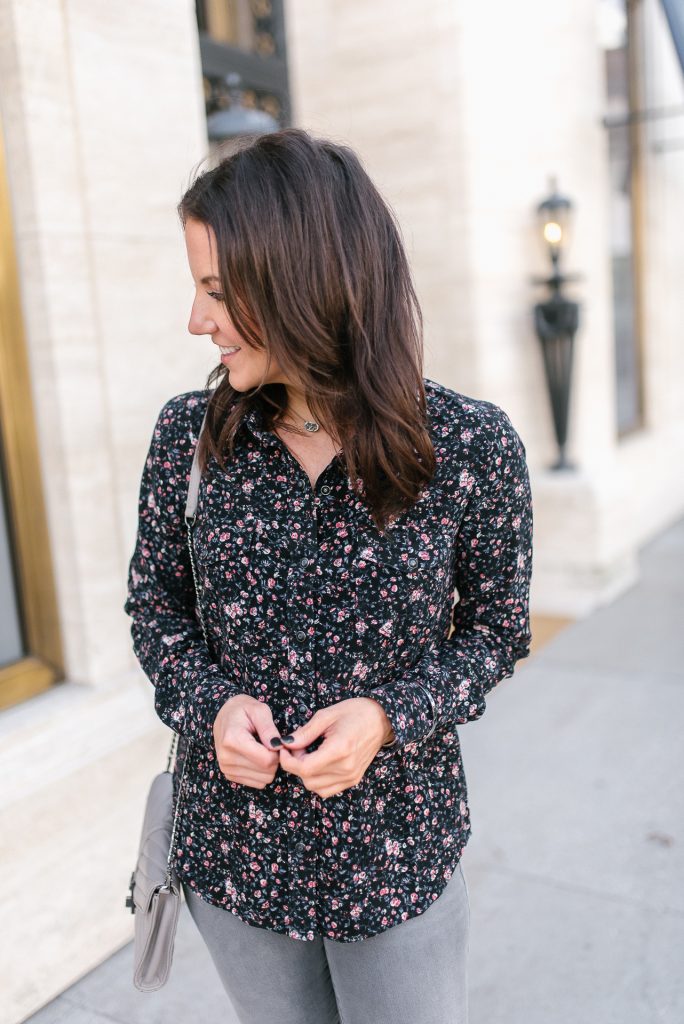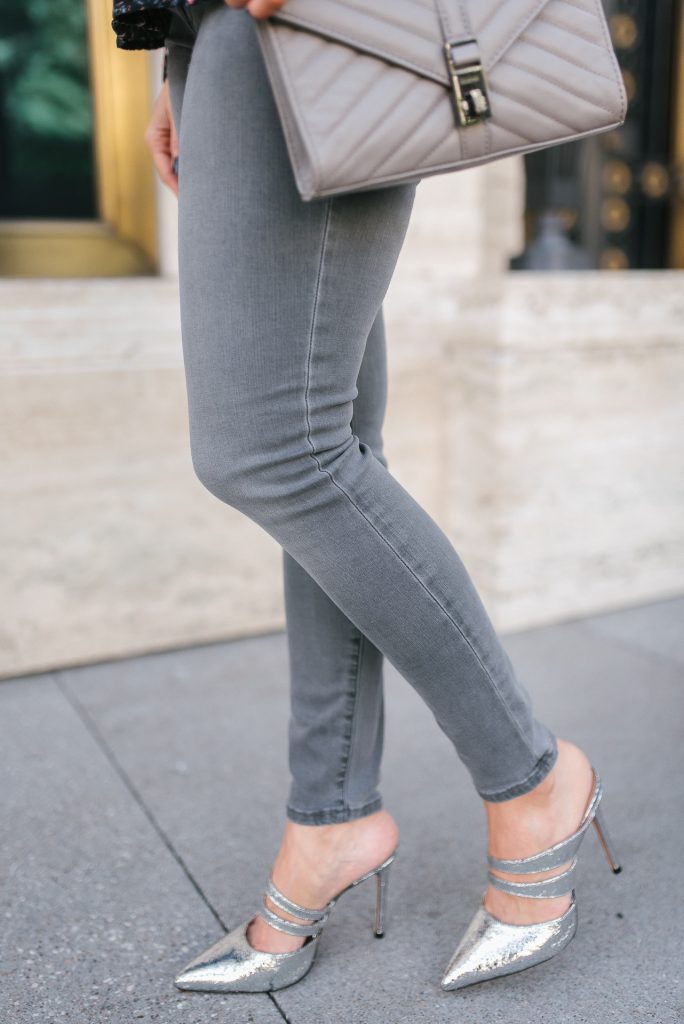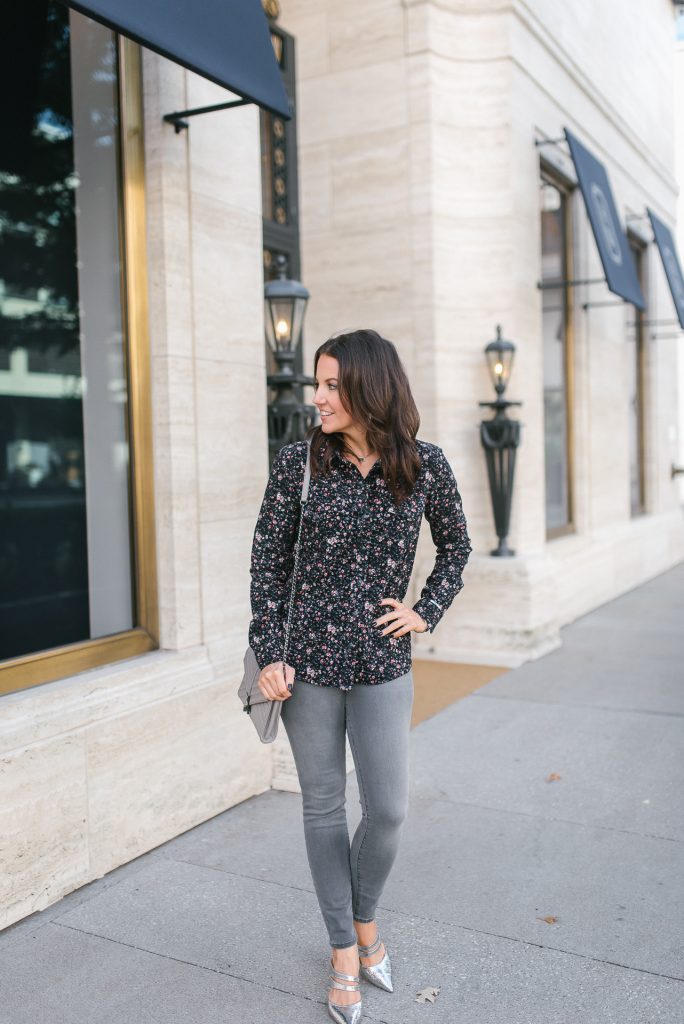 Hello friends!  I am so excited to share this outfit with ya'll today!  I'm so obsessed with metallic heels, and these silver mules are an absolute shoe lover's dream.  This is my second pair of silver metallic heels.  The first pair was from a super affordable pair from DSW to allow me to try the trend out.  I loved them, but they had a low kitten heel which is not always my thing as you probably have realized over the years.
I picked up these metallic silver mules a few months ago during the Shopbop friends and family sale, so it brought the price down a little bit.  This brand is one of my favorites for stylish, comfy, and quality. I own about 3 or 4 pairs from them, and all of them hold up to a night on your feet.  I love a mule style heel too.  They can be a little difficult to balance in with such a high heel at first, but with time you will adjust.  The silver is like a crackled metallic. It is GORGEOUS in person.
When you think metallic heels, I feel a super dressy look immediately comes to mind.  I decided to show you a little more casual way to wear this fall trend with my favorite gray jeans and this beautiful floral print top (which FYI is on sale!)  All the grays play together so well in this outfit.  I think it really pulls the pink and gray out of the top.  The metallic heels are a great way to add a little something extra to your casual looks this fall and winter.  I love this outfit for brunch or even as a Thankgiving outfit.
What do you think about metallic heels? Love them or not so much?
Also, if you are looking to kickstart your Christmas shopping or start stocking up on holiday outfits and cute sweaters, I have a fabulous $1000 Nordstrom Giveaway for you at the bottom of today's post.  Be sure to enter and Good Luck!!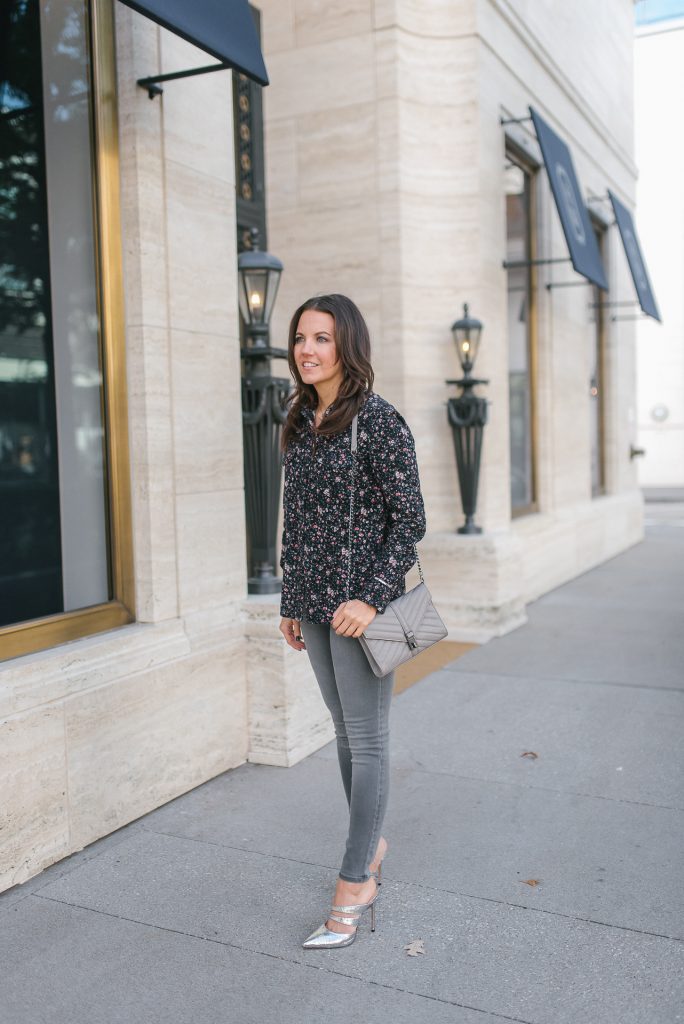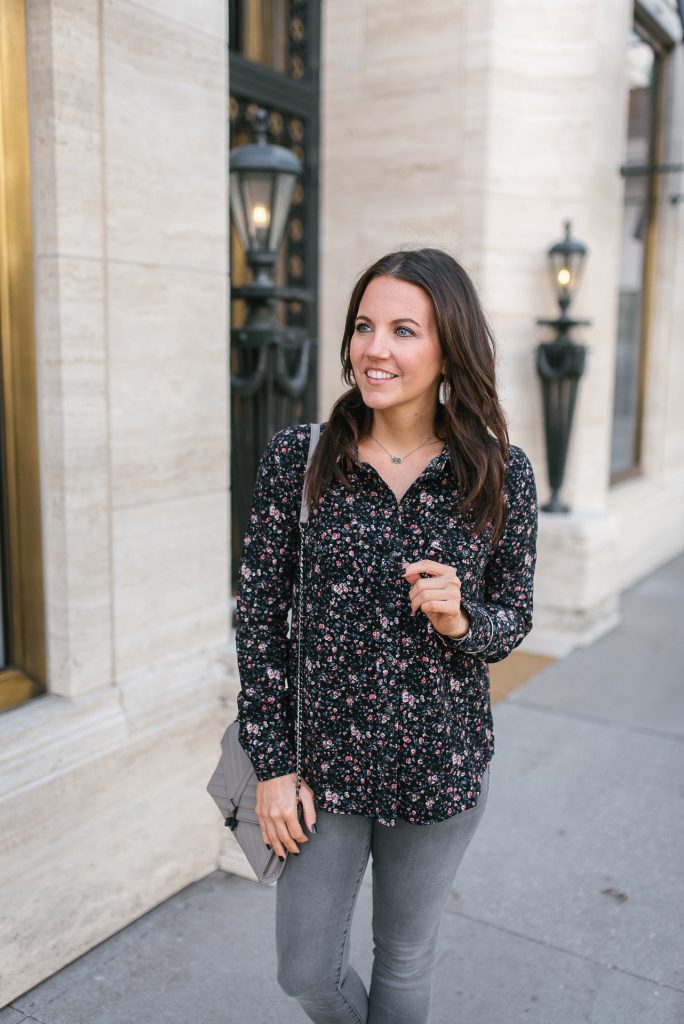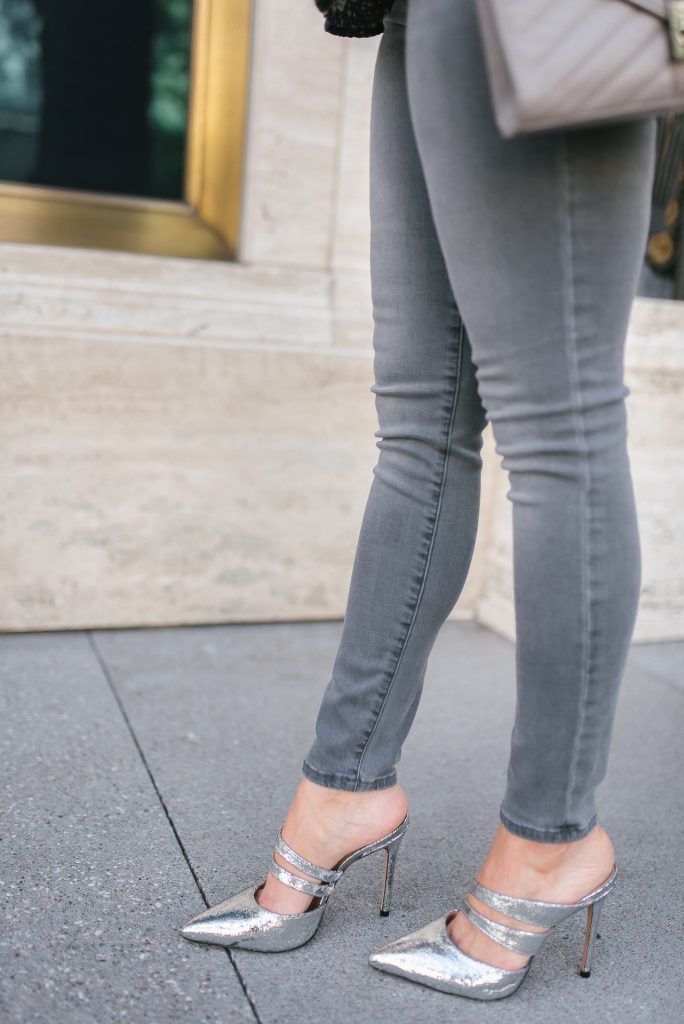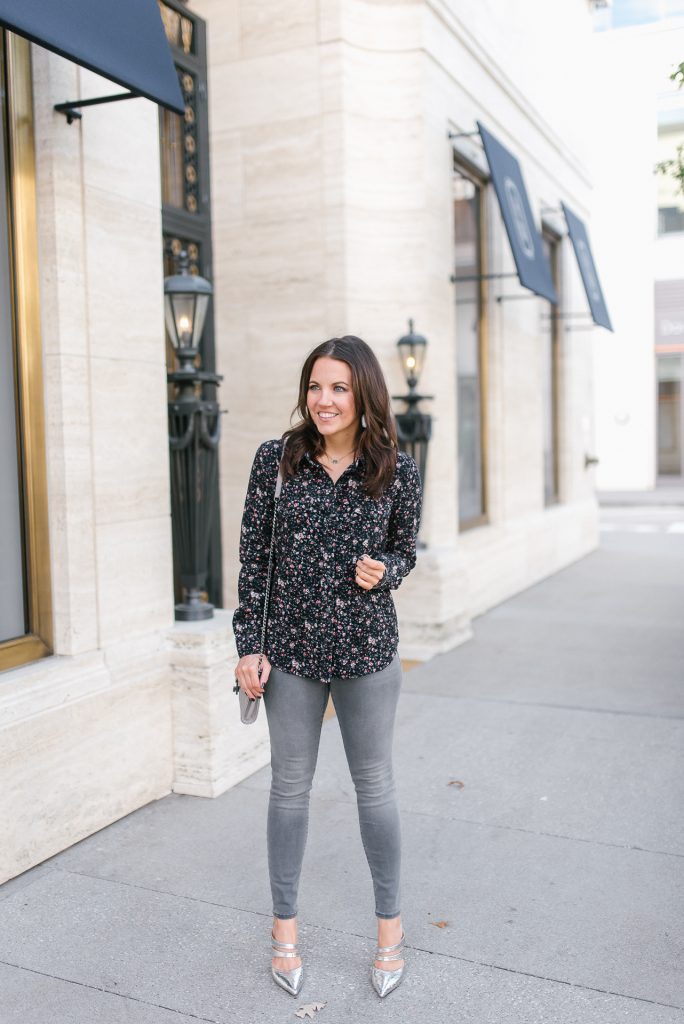 SHOP THE LOOK
To make your holiday shopping a little bit easier, I've teamed up with a group of bloggers to give you
a chance to win a $1,000 Nordstrom Gift Card!
To enter: complete the steps in the rafflecopter below. The more steps you complete,
the more entries you receive, and the better your chance at winning!
This giveaway runs until Tuesday, November 20th at 12am PST
Winner will be announced here. Good Luck!
*this giveaway is in no way sponsored by Nordstrom.
Love this post? You may also love: