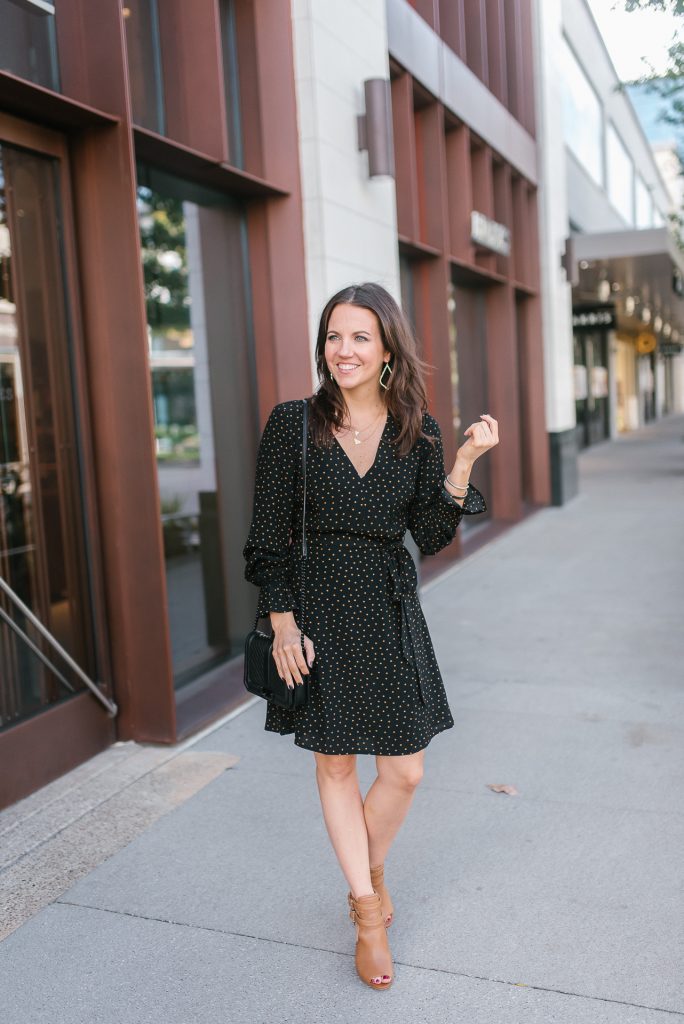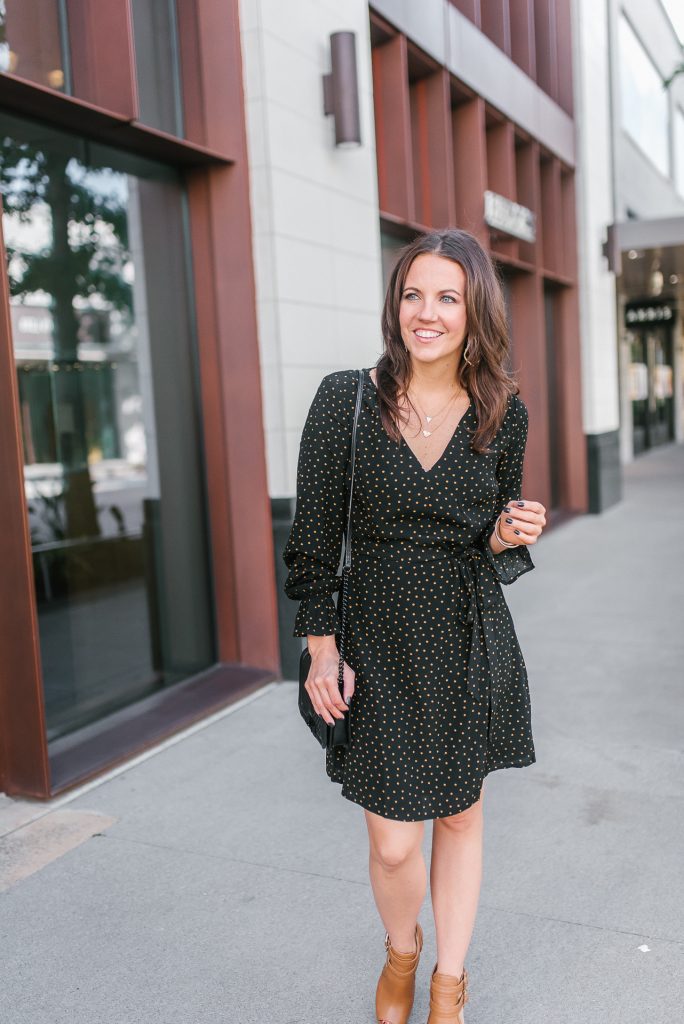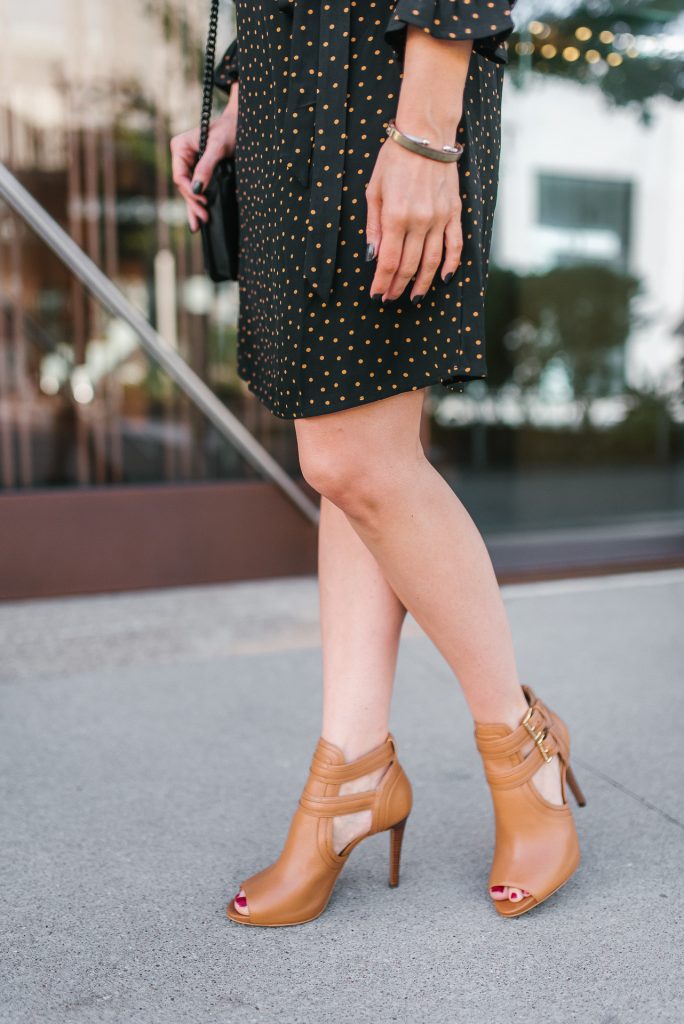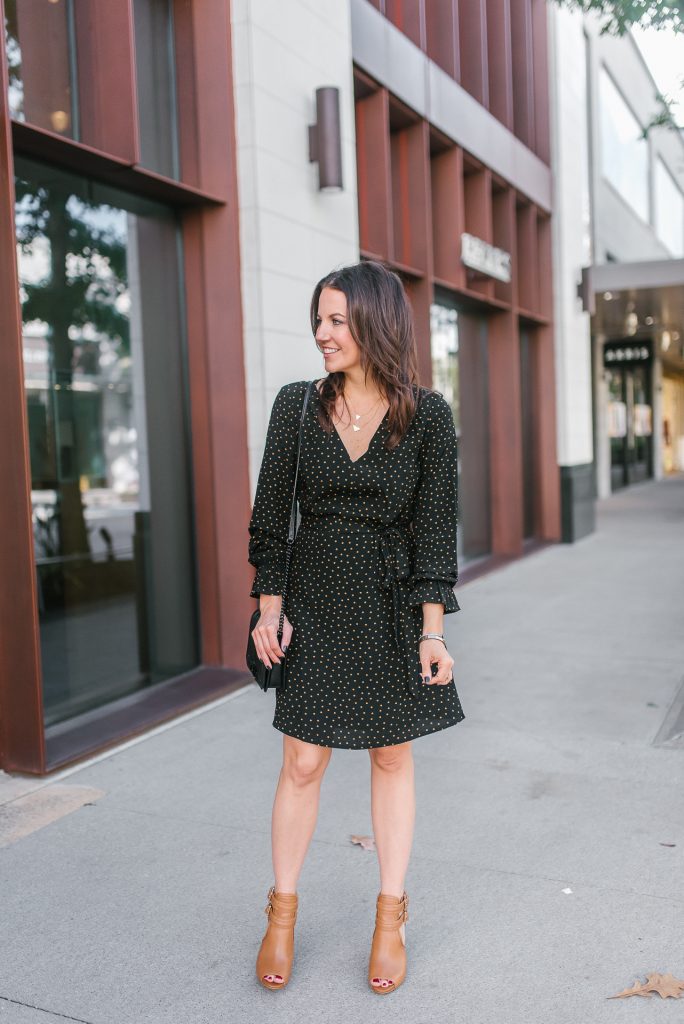 Happy Thanksgiving Week!  What are your plans for the week?  I have to work for the first half, but the second half is all about family, comfort foods, and sale shopping!  Don't worry I am planning a big sales list on Friday and Monday for you along with a cute fall work outfit post on Friday.  I'm going to spend the next few days making my gift buying list and a list of all my places to check out for a little treat yourself shopping.   I've been holding back on a few purchases to hopefully find them on sale this week.
With Thanksgiving just a few days a way, I wanted to share the perfect holiday dinner dress that can also be worn to the office.  If you saw my casual Thanksgiving outfit post on Friday, then you have gathered that I'm loving the brown and black for Thanksgiving this year.
  This dress is so comfy ya'll!  Tie waists and Thanksgiving are totally meant for each other too.  If you over indulge, you can just loosen the tie a little. 😉  I also love the ruffle sleeve on this dress.  It has a band at the wrist which really makes this dress work in a variety of weather, perfect for our crazy Texas weather. I wore this dress to work and pulled up the sleeves to 3/4 length during the hot part of the day and pulled them down in the cool morning and evening.
Also, these peep toe booties are the same ones from Friday. I love that they pair so perfectly with both jeans and dresses!  They come in a few colors, but I love this brown shade for fall and spring.
Alright ya'll, have a wonderful start to your week! Be sure to check back on Wednesday for my next gift guide, and Friday for the cutest work outfit plus a full list of Black Friday Sales!  If you are looking for something specific during the sales, drop me a comment and I will see what I can find!
Photography By:
Banavenue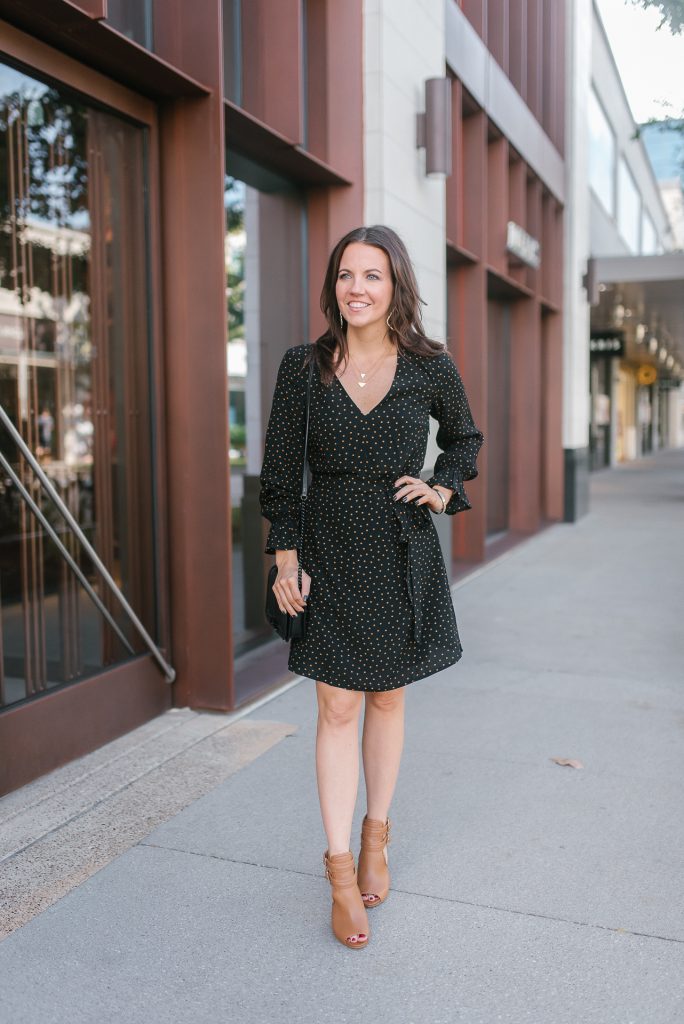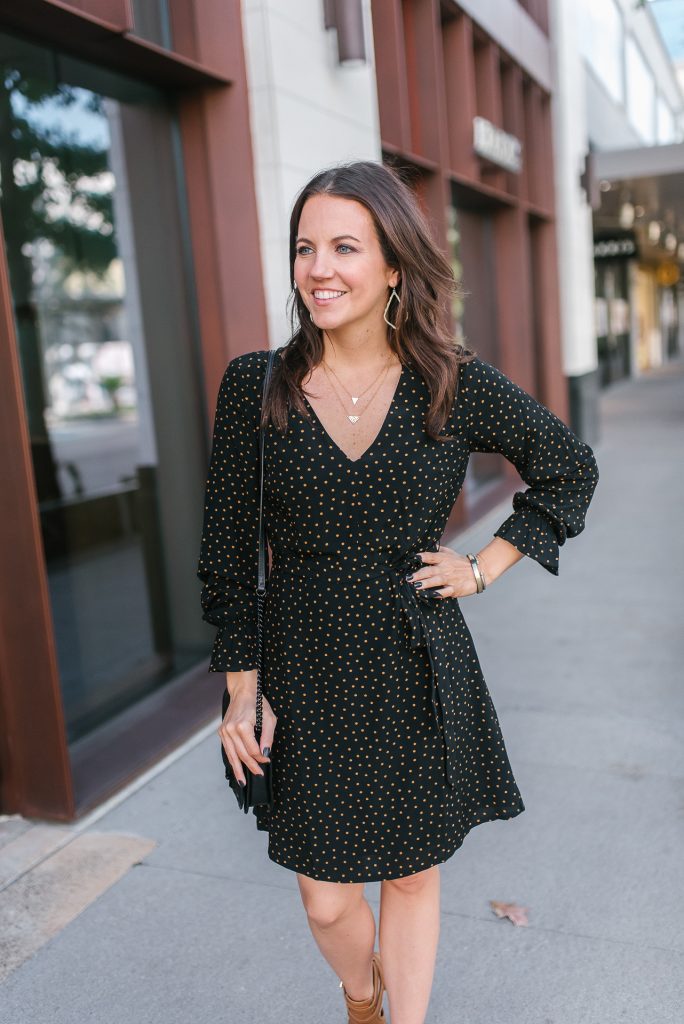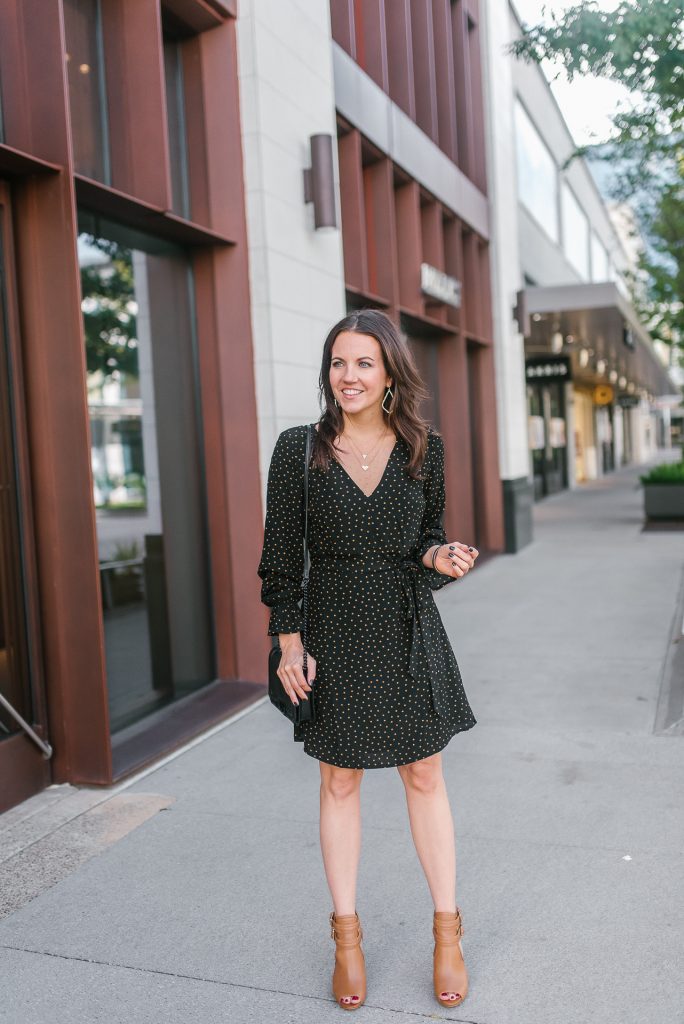 SHOP THE LOOK
Love this post? You may also love: