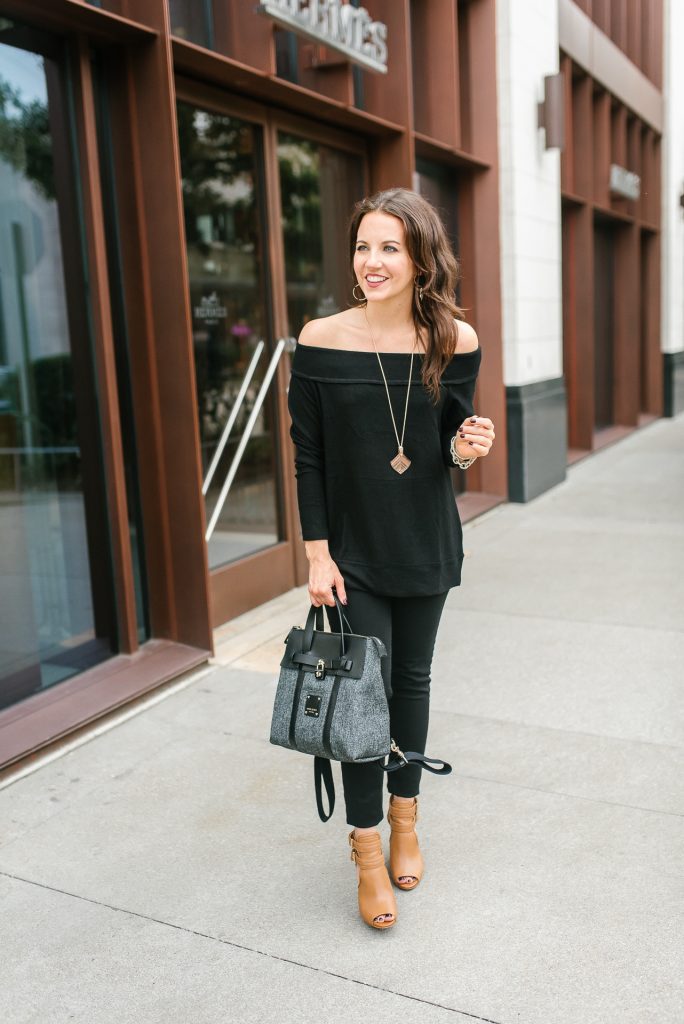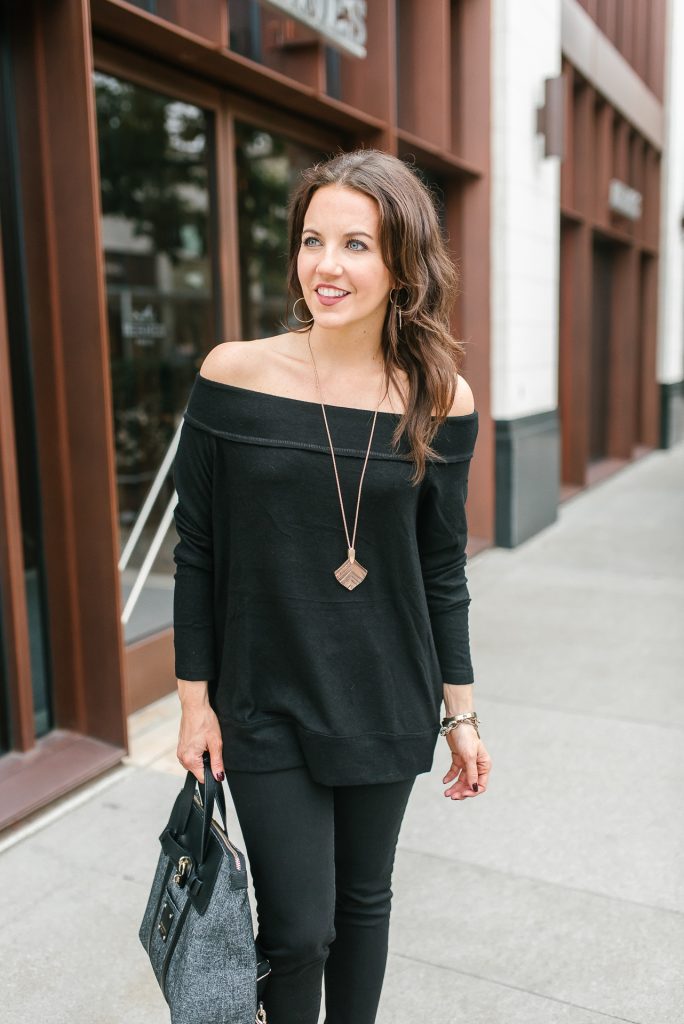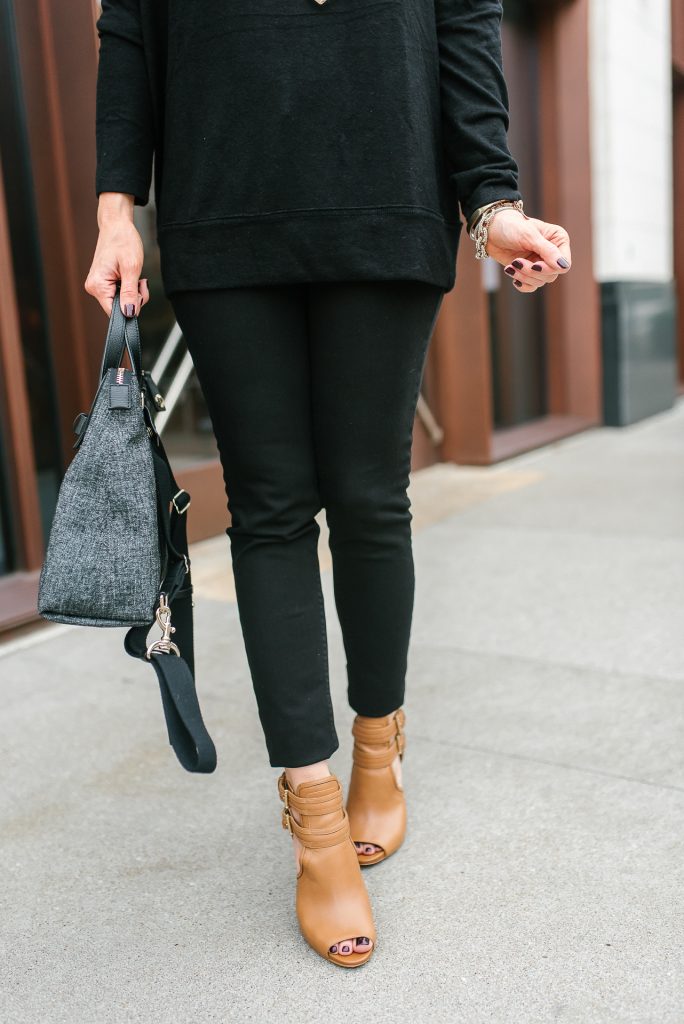 Happy Friday friends!!  We are also less than a week away from Thanksgiving! Do you have your Thanksgiving outfit idea yet?  My holiday plans include hanging out with family at my Grandma's for a yummy and traditional turkey dinner.  My outfit plans are for something comfy but still chic.  Most likely something along the lines of today's post.
I love the chicness of the all black look and the pop of this gorgeous rose gold necklace against the black.  I wanted to break up the black, so I added my cognac brown peep toe booties.  The design of the shoe also helps dress up the look a bit.  All together, I think it perfectly accomplish my chic and comfy desire.
If you have never purchased a Gibson sweater, you should know they are the comfiest and softest sweaters!  I own a few and LOVE them!  When I saw this cute little off the shoulder one I had to have it.  It has that trendy off the shoulder style, the chic black color, and the comfy I love.  It's basically all the makings of the perfect sweater for all the fall and winter events.  You could make this work for date night or brunch with different color jeans, heels, and some statement earrings.
If you are looking for something dressier, check back Monday for the perfect dress for Thanksgiving dinner!  In case you missed it, I launched my Christmas Gift Guide Series this week with gift ideas under $50.  You can check it out HERE.  I hope you all have a fabulous weekend, and I will see you back here on Monday!
Photography By: Banavenue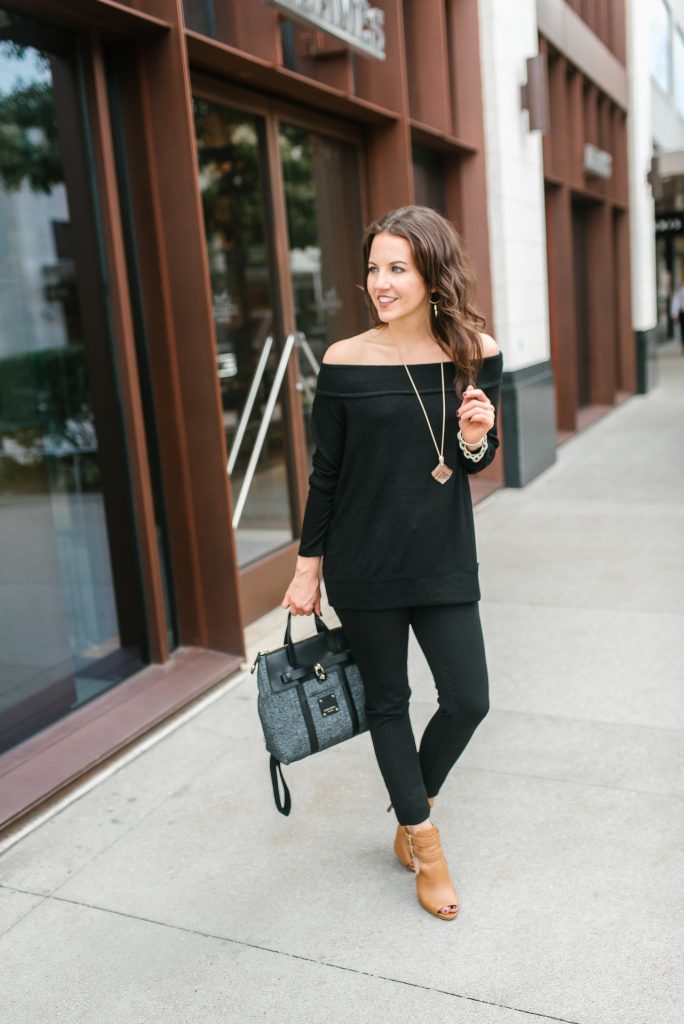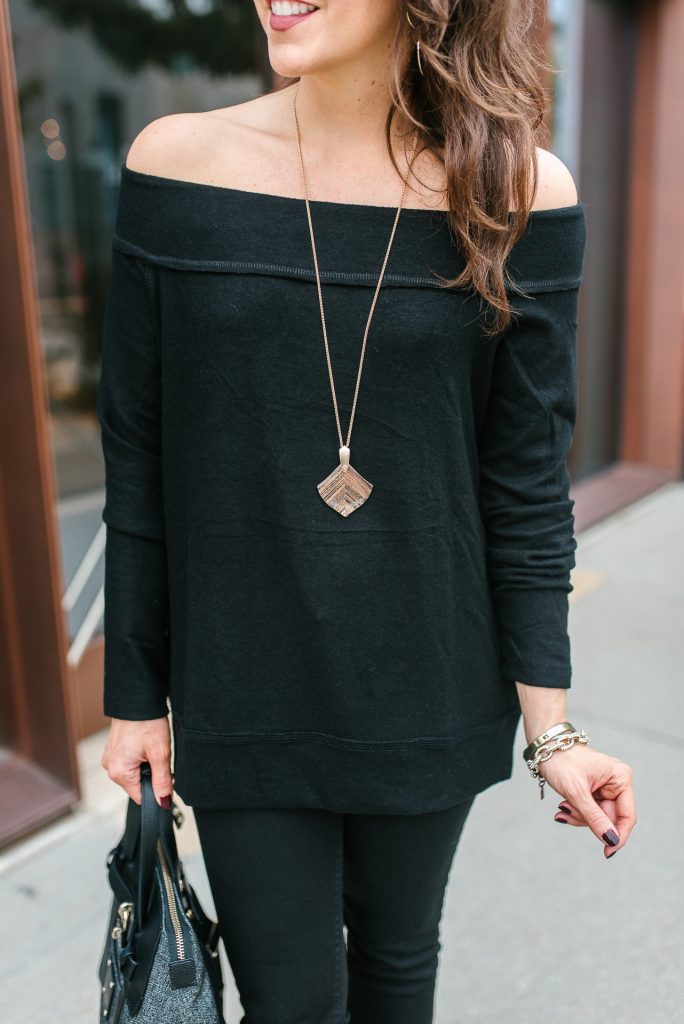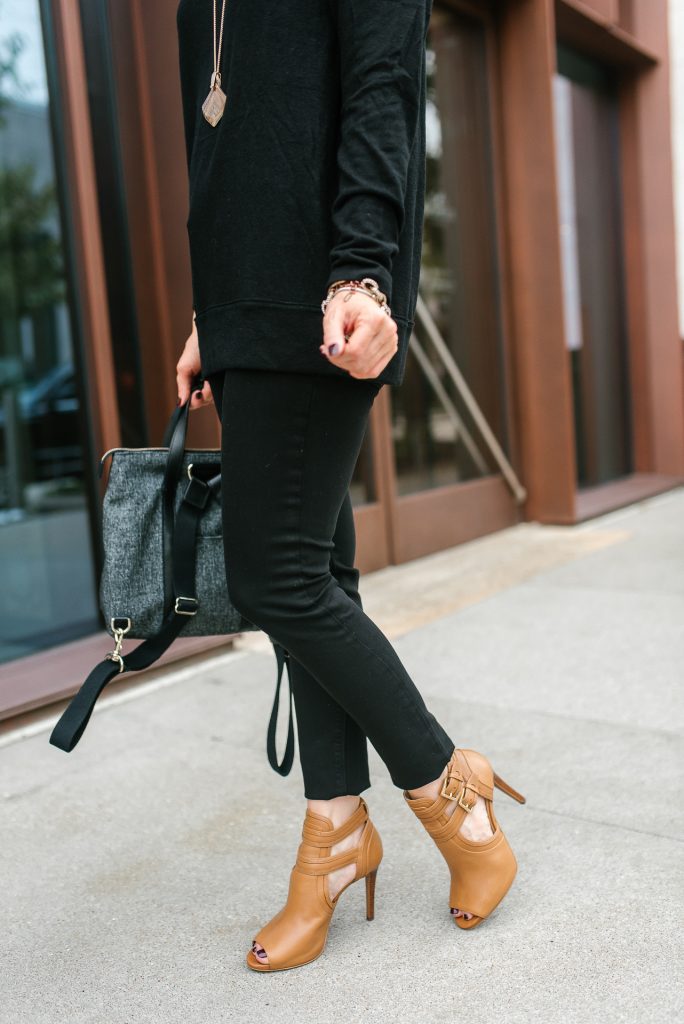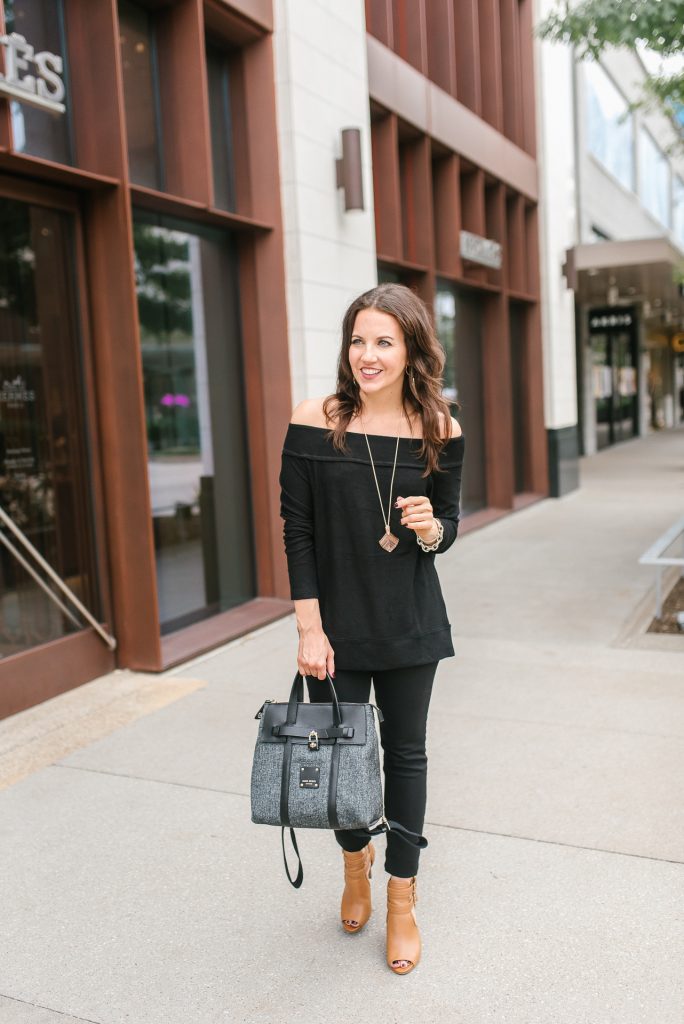 SHOP THE LOOK