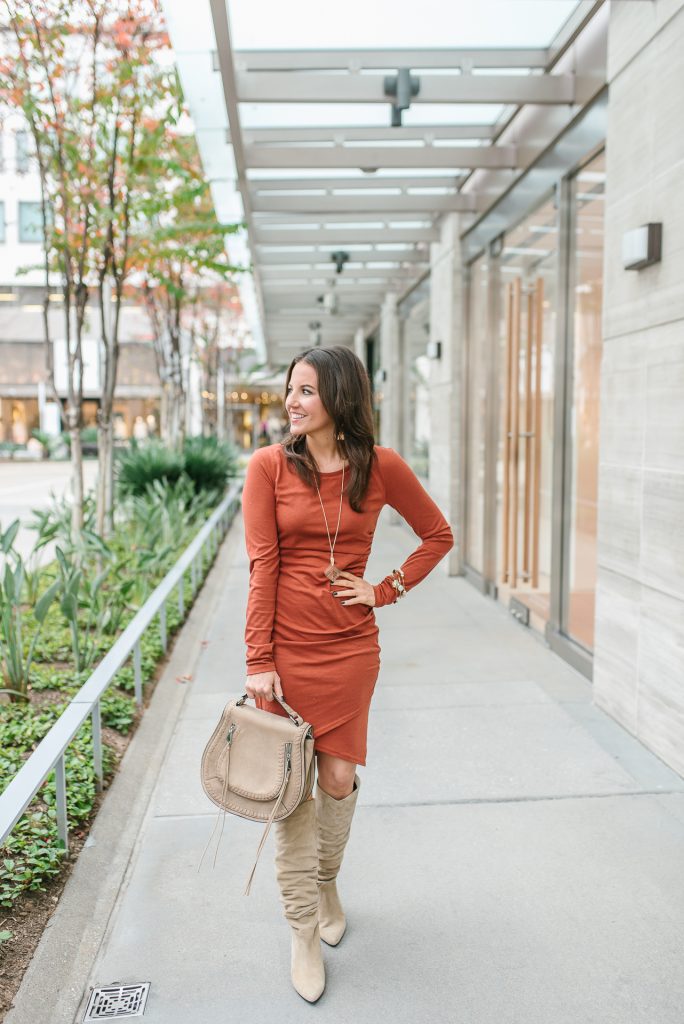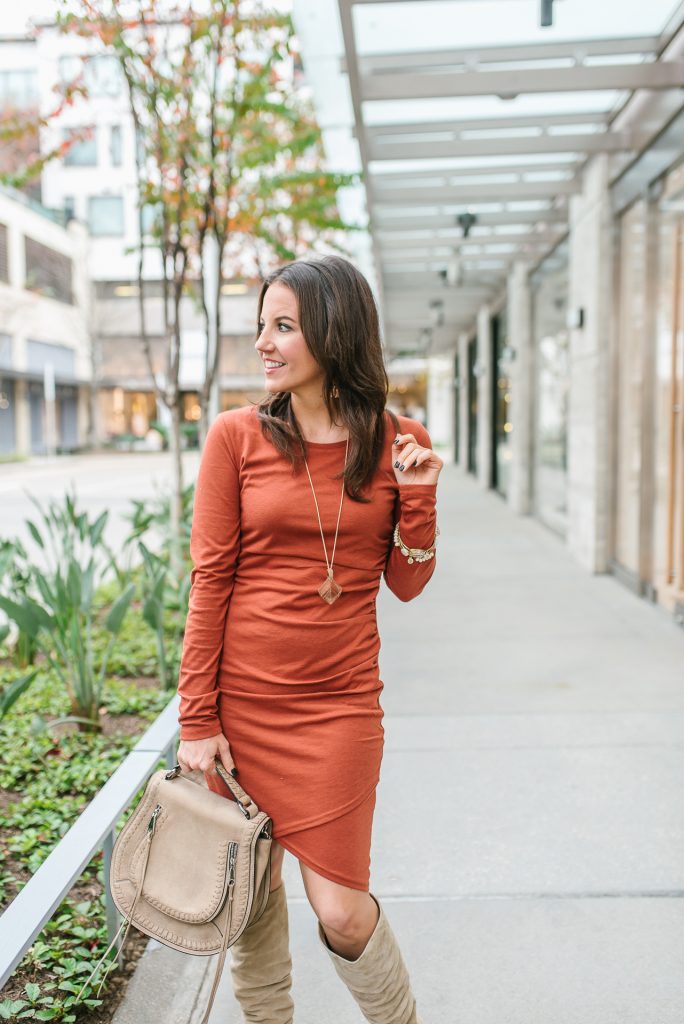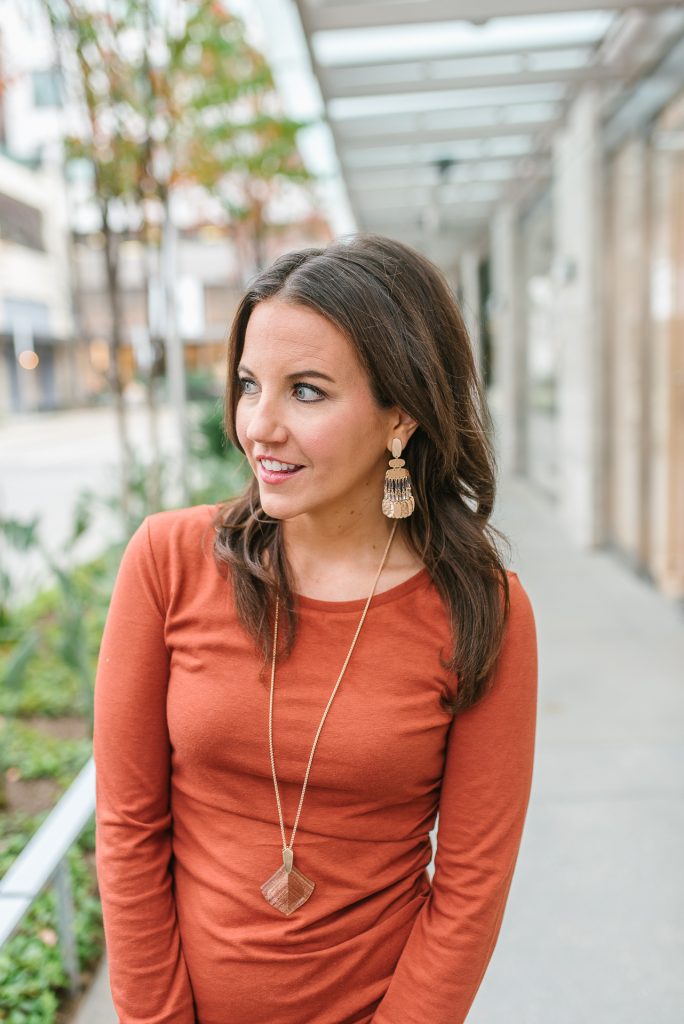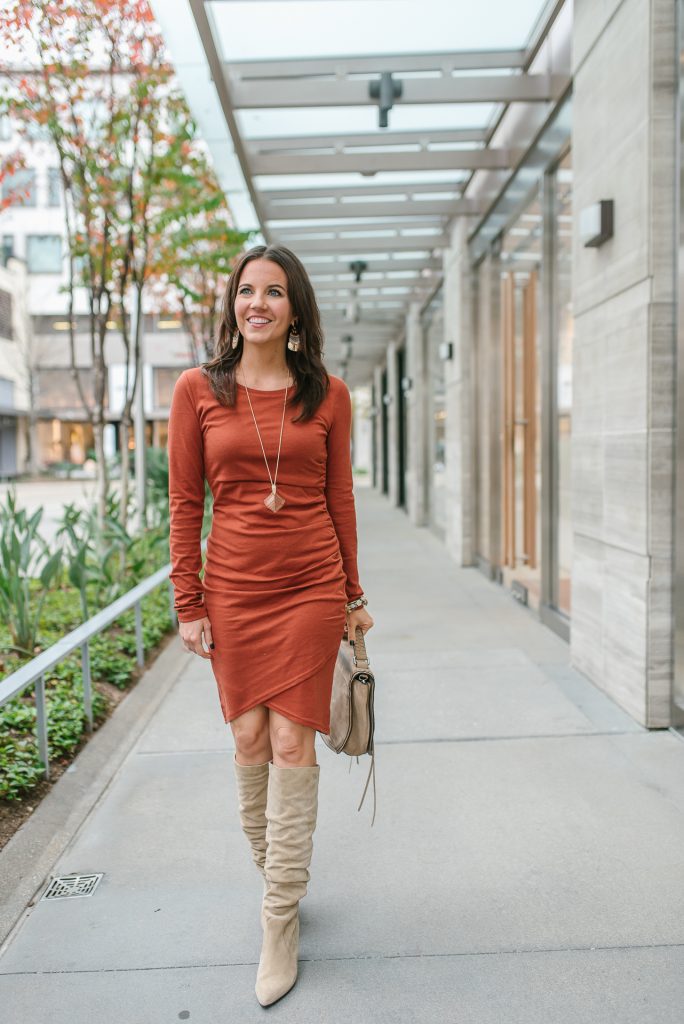 Hello Hello! How was your weekend?  We had the prettiest weather here in Houston! Saturday felt like Spring, so I joined a couple friends for an afternoon outdoors at a local brewery.  It was packed, so it looked like everyone was taking advantage of the beautiful weather along with us.
This week we are back to our colder temps.  I find one of the hardest things to dress for in winter is date nights.  You want to look cute, but you also want to be warm.  I tend to lean towards fitted, long sleeve, and boots.   This winter date night outfit features one of my favorite fitted dresses.  I own this dress in sleeveless and wear it so much during the spring and summer.  The long sleeve version is perfect for dressing up or down, especially in the earth tone colors.
For a date night look, I added in my taupe suede boots for added warmth.  You could also do heels too.  I love the addition of rose gold jewelry with this burnt orange color.  I think the two colors compliment each other really well.
On a cooler night, I would also add some sort of coat or jacket.  A brown fitted leather jacket, ivory wool coat, or cute trench would work perfectly with this outfit.  In Texas, bars and restaurants tend to be a little warmer inside to compensate for the cold outdoors.  I take this into consideration when getting dressed, and usually don't wear super thick sweaters.  Instead opting for a fitted leather jacket that I can keep on or take off depending on the temp.
I hope these tips help when planning your next date night or even a girls dinner out.  I wish you all a fabulous week ahead!
Photography by: Banavenue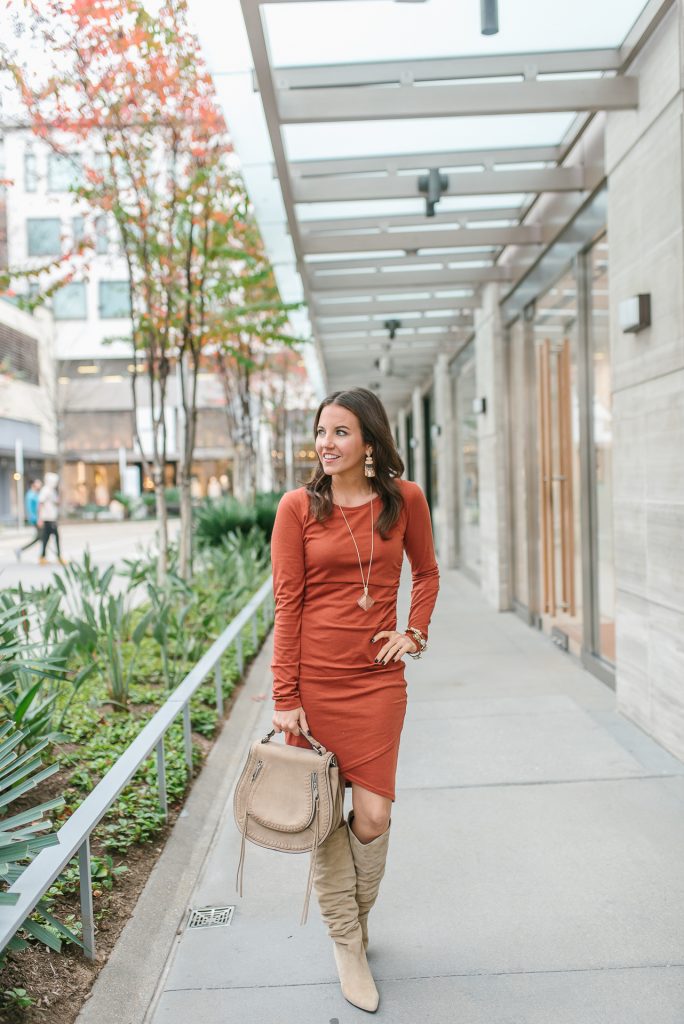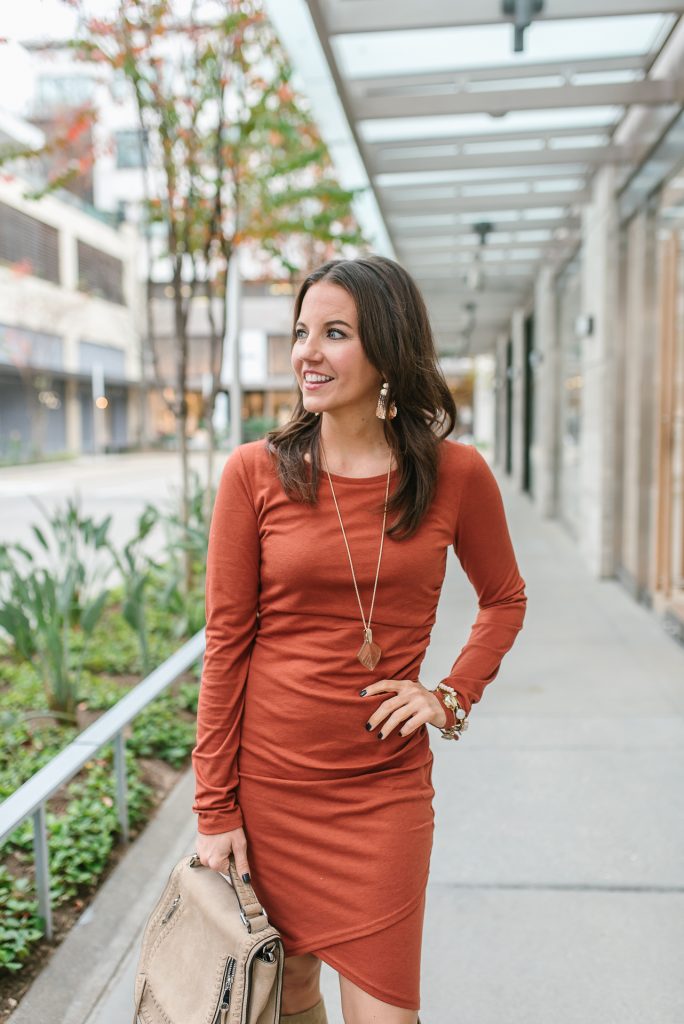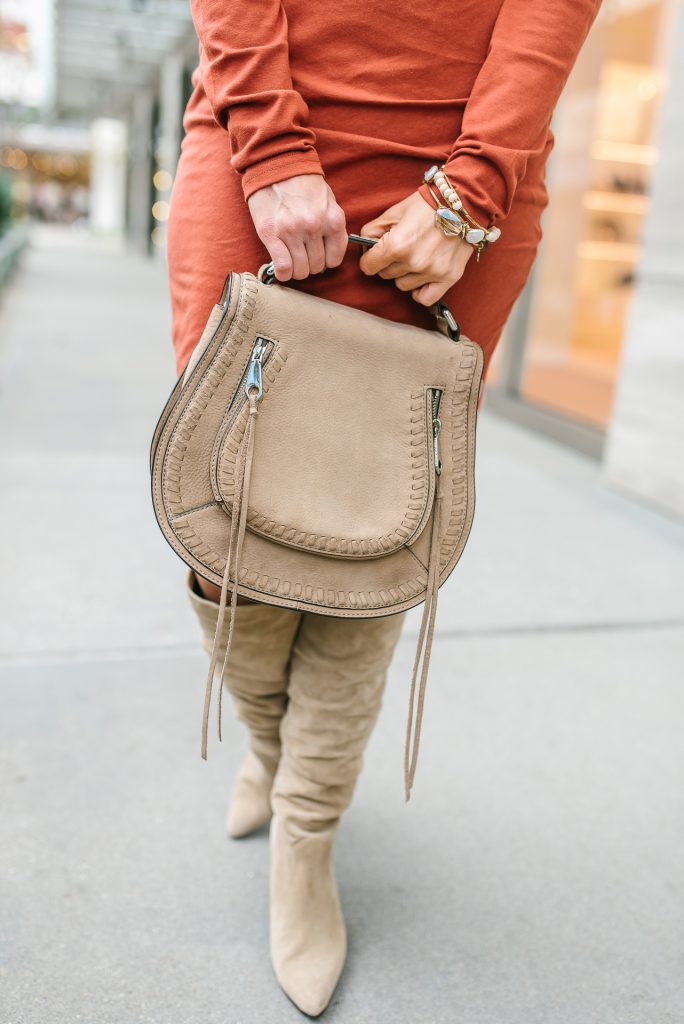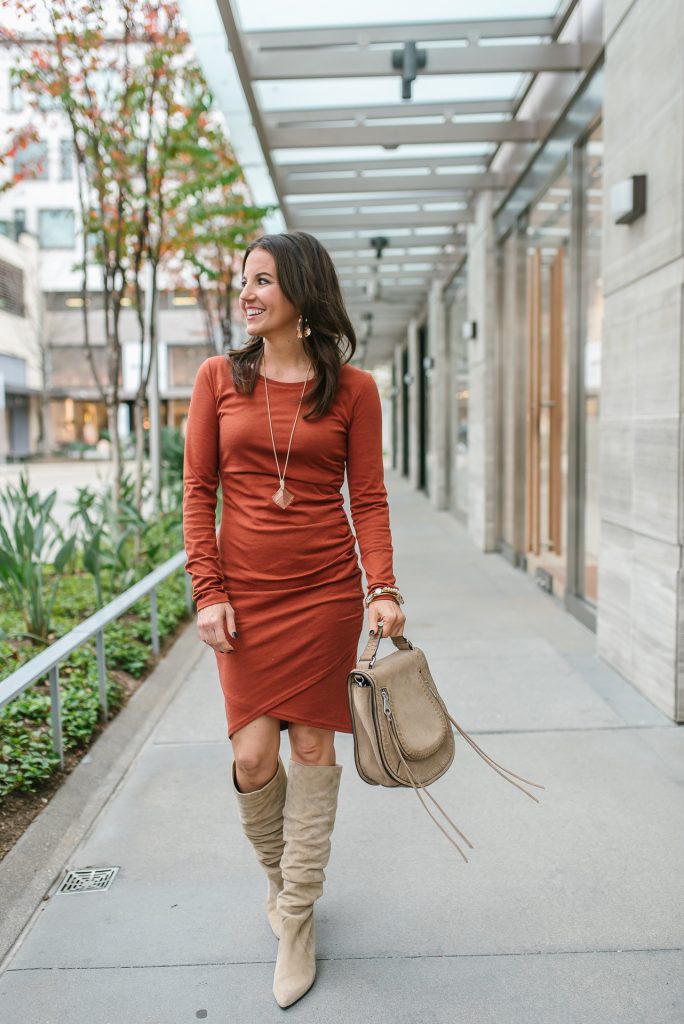 SHOP THE LOOK
Love this post? You may also love: