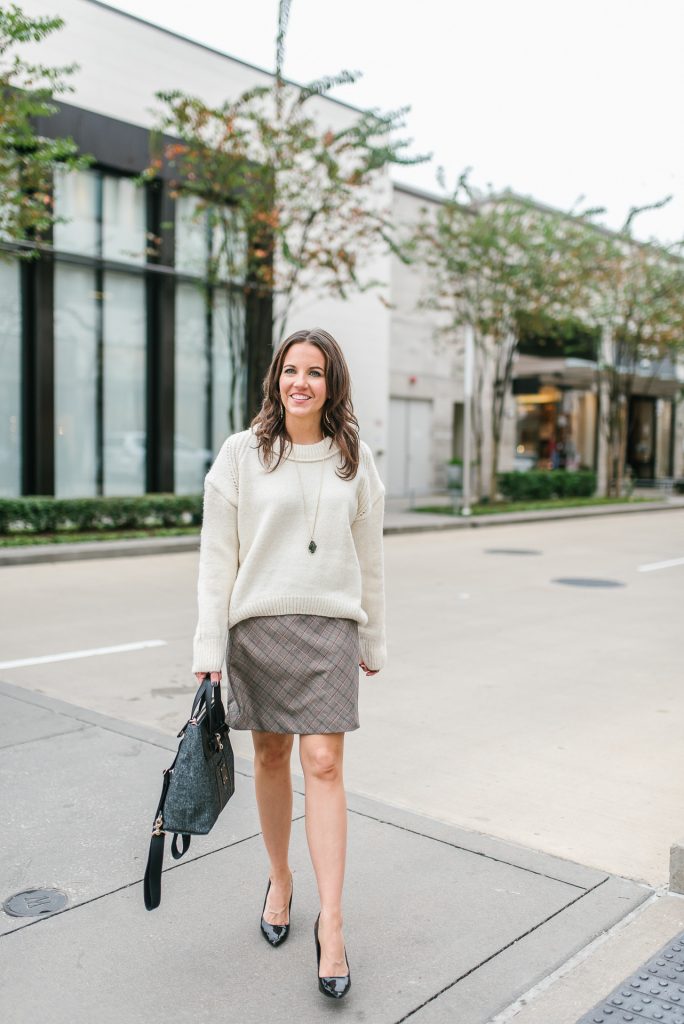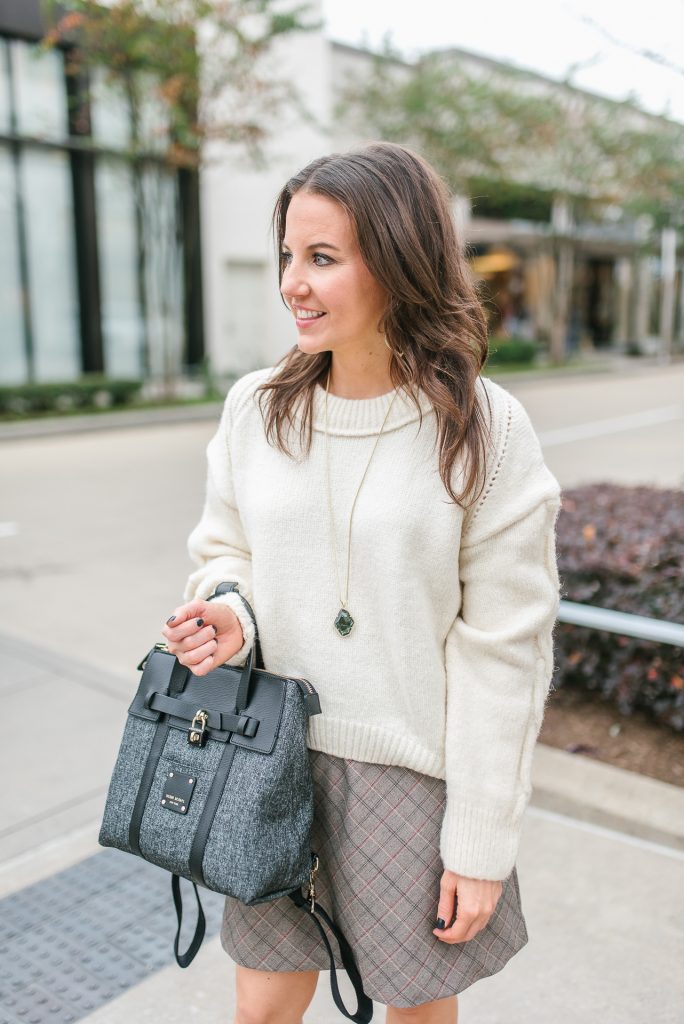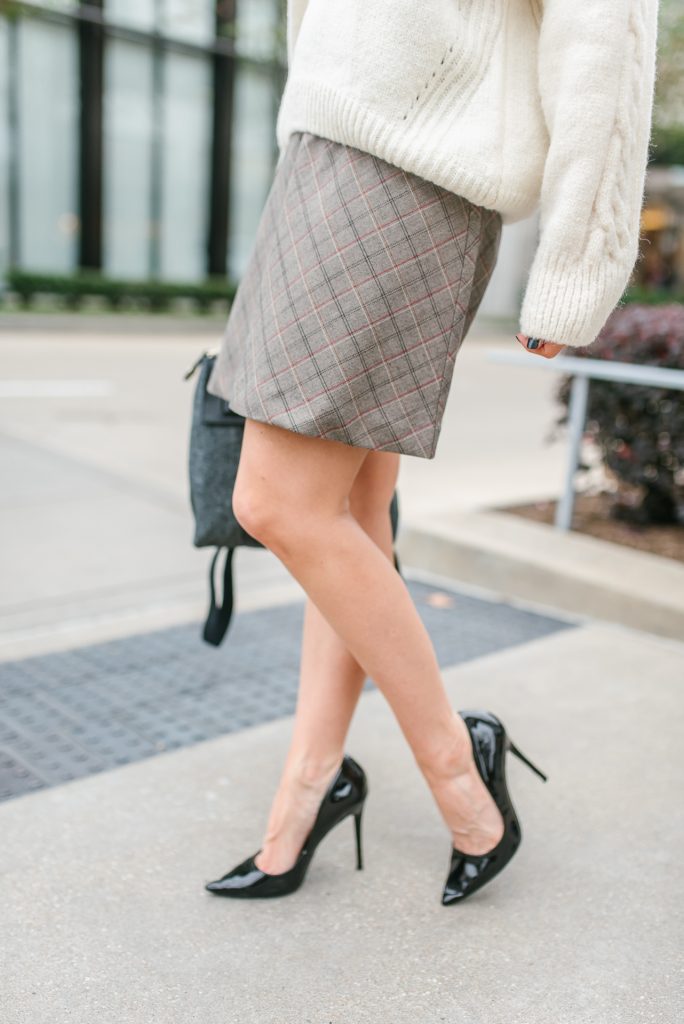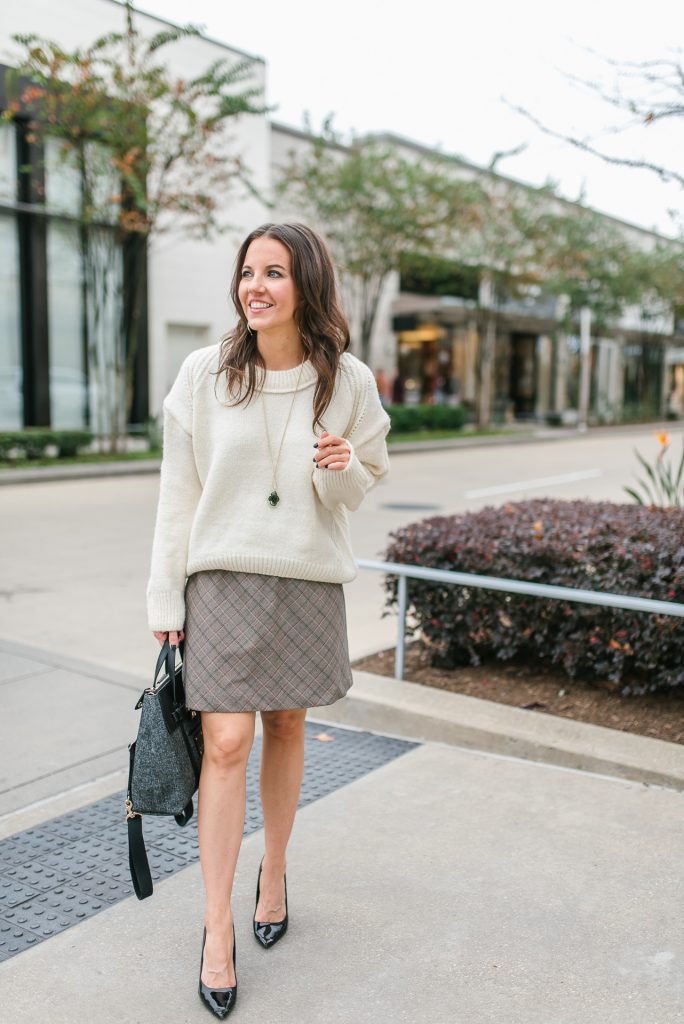 Happy Friday! I'm so excited to be ending my week with a catch up session with some of my girlfriends tonight! I am so ready for yummy food, wine, and all the girl talk.  My work week was definitely one of the busiest I've had in awhile, ironic considering I started my blog week off with discussing how I balance work and blog.
I'm closing out this week for you with one of my top outfit combos for winter workwear, an oversized sweater and cute skirt.  I love the fit and flare style with an oversized sweater for a fun, flirty, and feminine look.  If you want to create this look, opt for a shorter or cropped sweater so a good portion of the skirt will still show.  This is essential if you are a petite gal like me.  This oversized sweater is so warm and cozy ya'll!!  It's also super cute with jeans and tall boots.
Another option with this skirt is to go with a fitted black sweater and black boots, similar to the look I created in this post.  I think the change from fitted to oversized changes up the look of the skirt, so you can get more wears from it just a week or two apart.
Alright ya'll, I hope you have a fabulous Friday and weekend.  Thanks for stopping by this week!
Photography By: Banavenue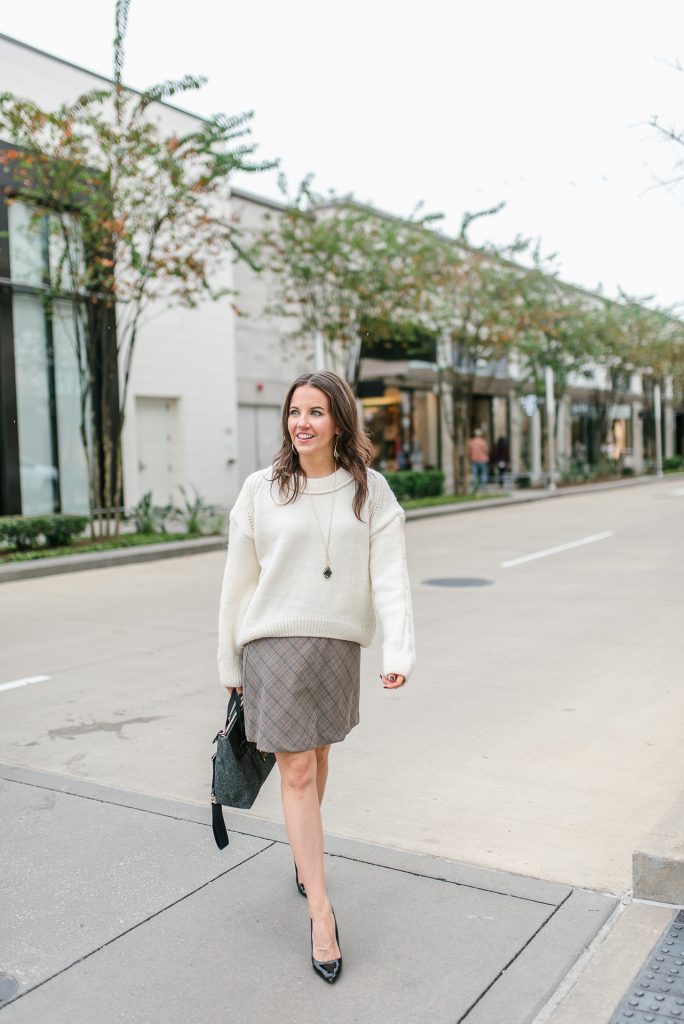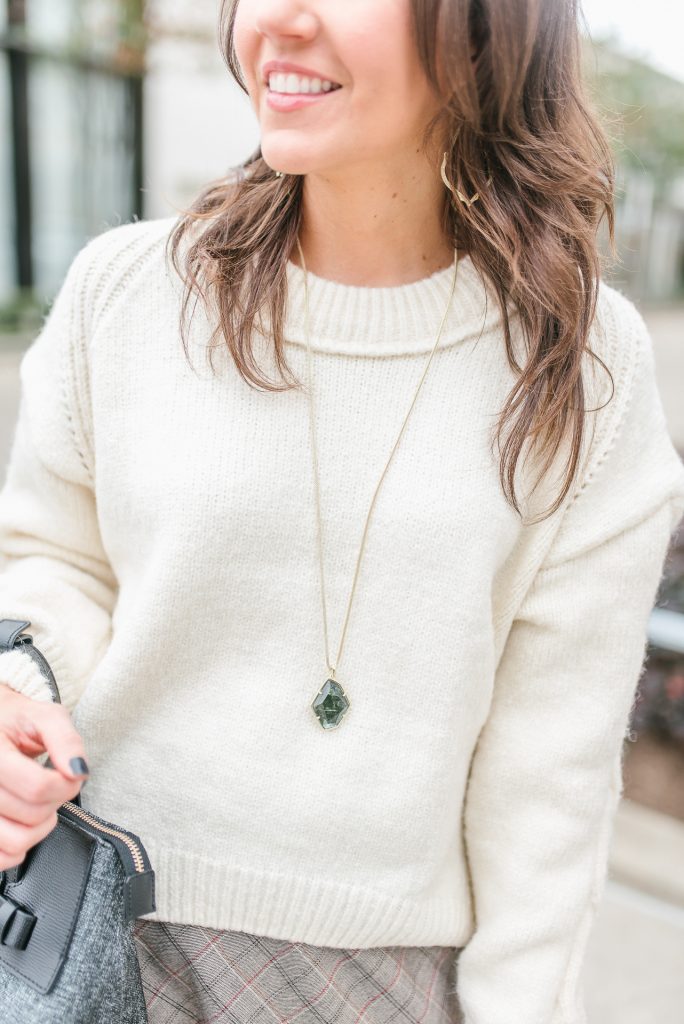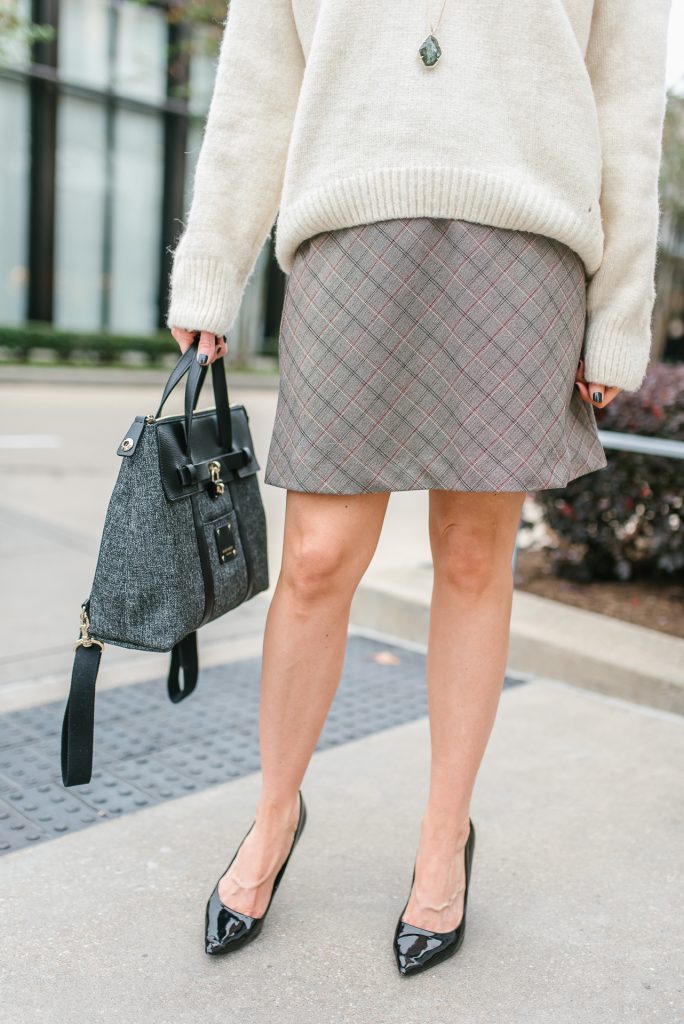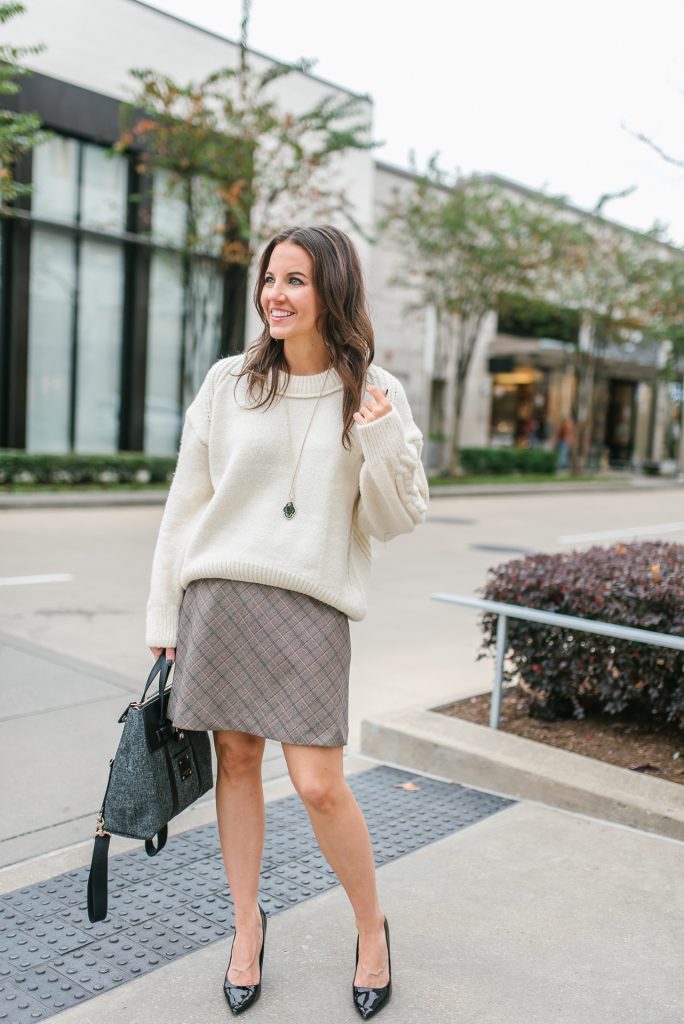 SHOP THE LOOK
Love this post? You may also love: