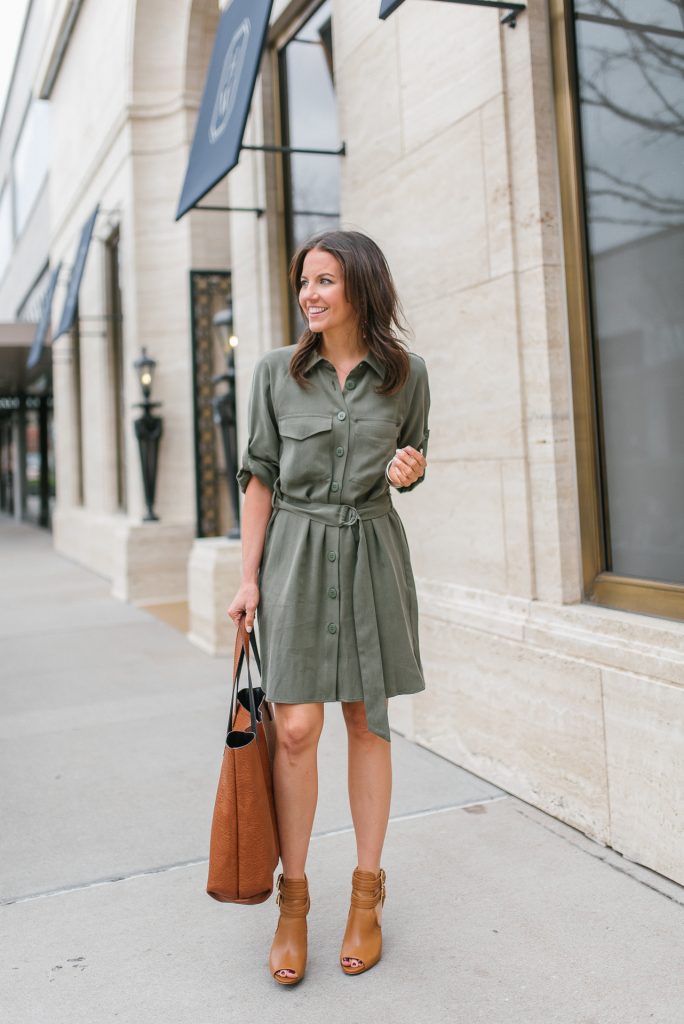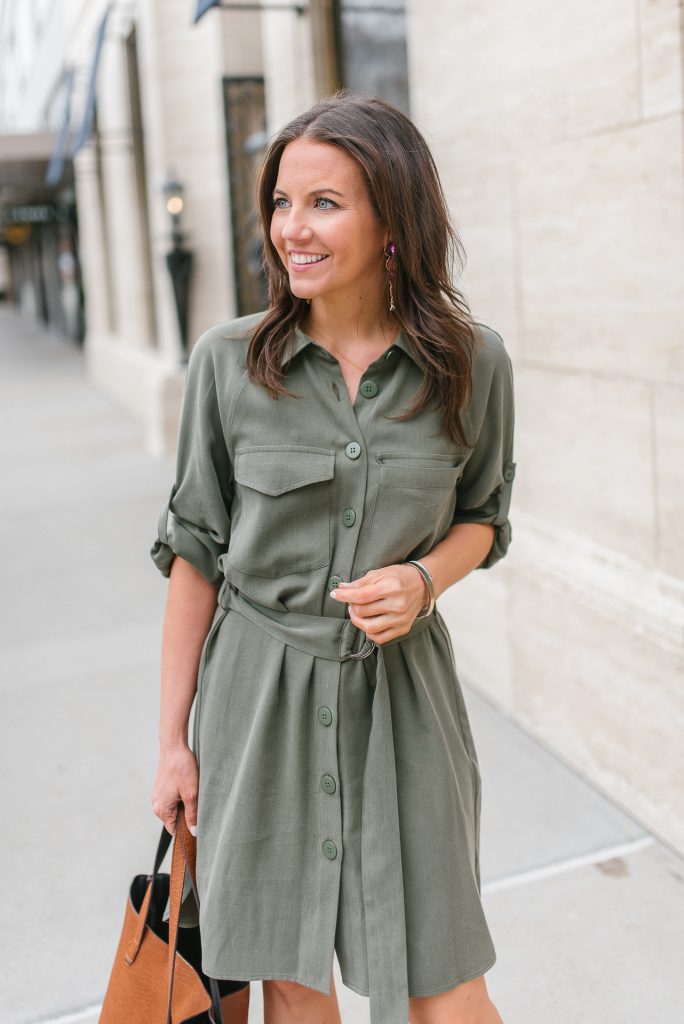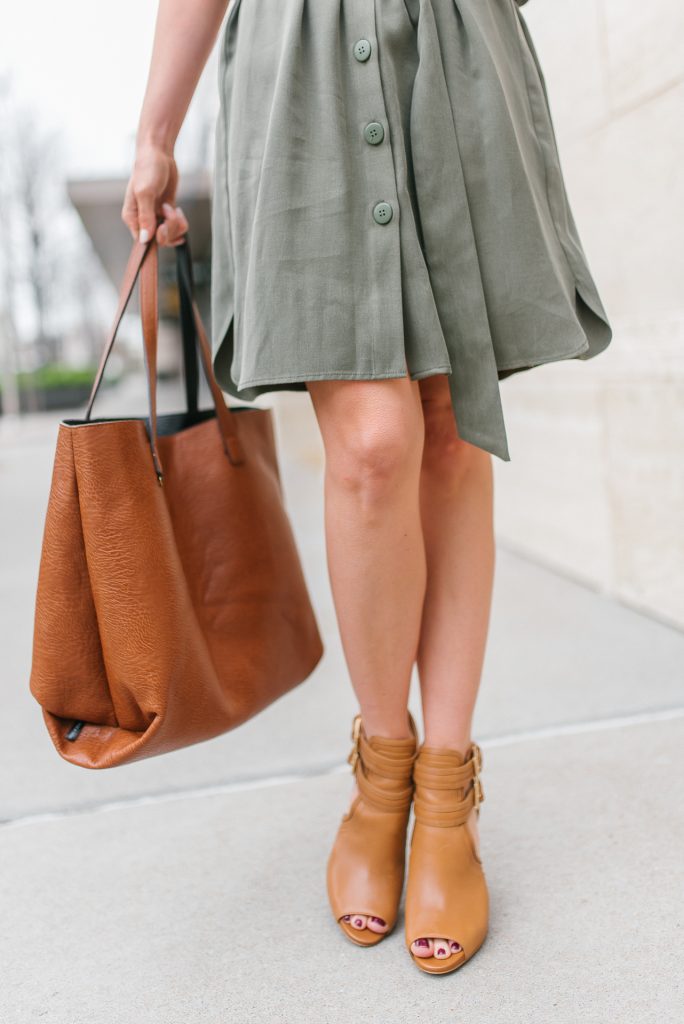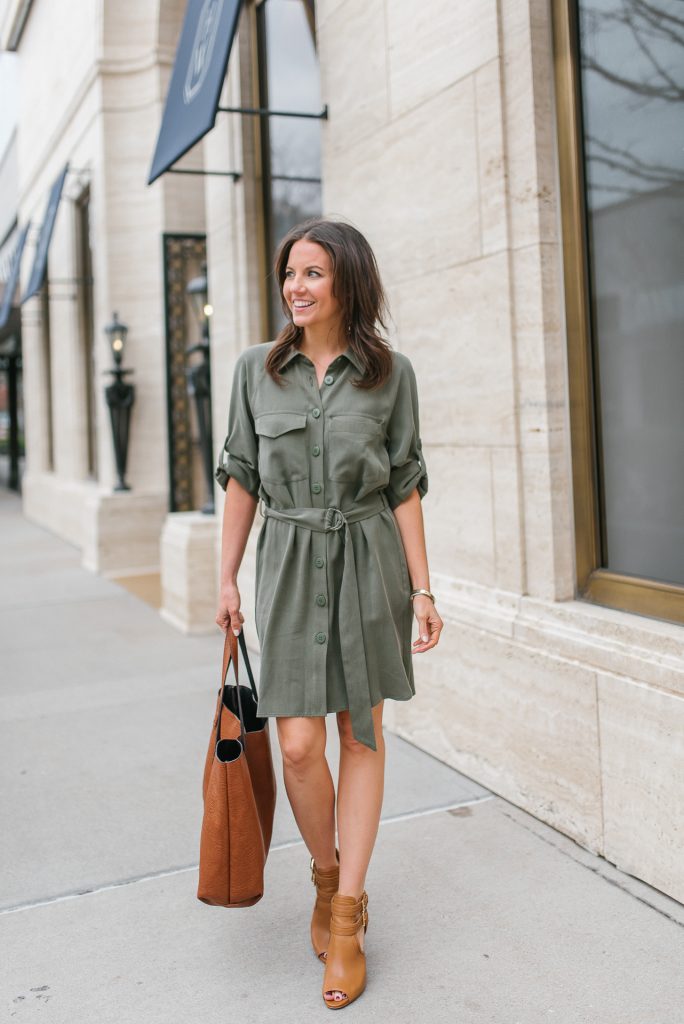 Oh Hello Friday!  I usually feel like short work weeks seem to drag on forever, but for some reason this one flew by!  With my fun packed weekend, I could not be more excited for that too.  I have plans with friends and family, and it should all be oh so fun!
One of my go to work options in the Spring and Summer is a dress.  This utility shirtdress is the perfect Spring work dress and it even comes in under $100!  I think the color of this shirtdress can make it work for both the office and a more casual setting.  You can pair it with wedges or flat sandals for a weekend brunch or shower look.  This brand usually runs small, but with this dress I found it to run just slightly big.
I could not resist pairing this gorgeous olive color with my brown peep toe booties.  This brown shade is going to be perfect to pair with all the things for Spring!  To add a little bit more color to this look, I added in my pink ombre earrings.  I just love the pink next to the olive color and with the brown, it's perfection!  If you want to see my top picks for spring statement earrings, be sure to check out my post from last week!
I hope you all have a fabulous weekend and know that I so appreciate you taking some time out of your week to stop by and read.  It always amazes me that something that started out as a fun little hobby is slowly growing into something more, and a huge part of that is you guys.  So Thank You!  Now, let's weekend!
Photography by: Banavenue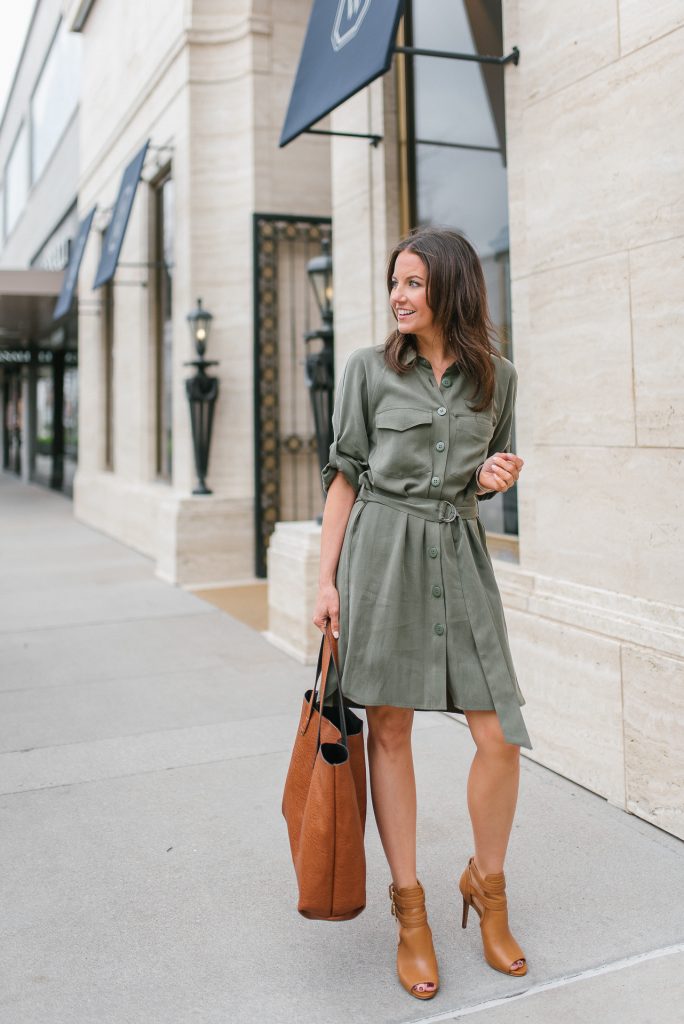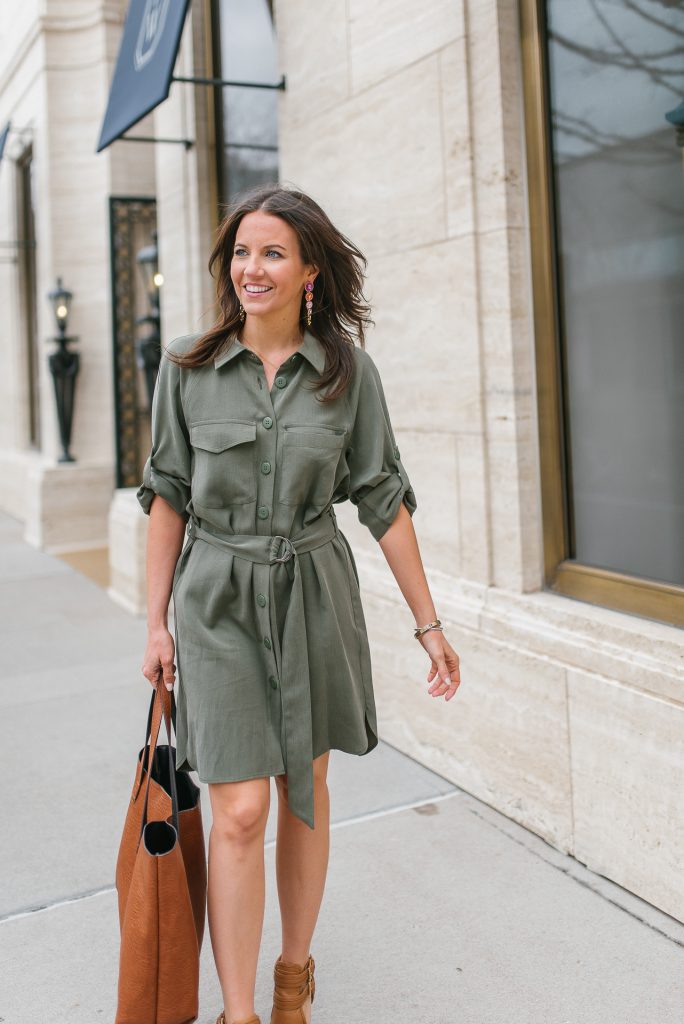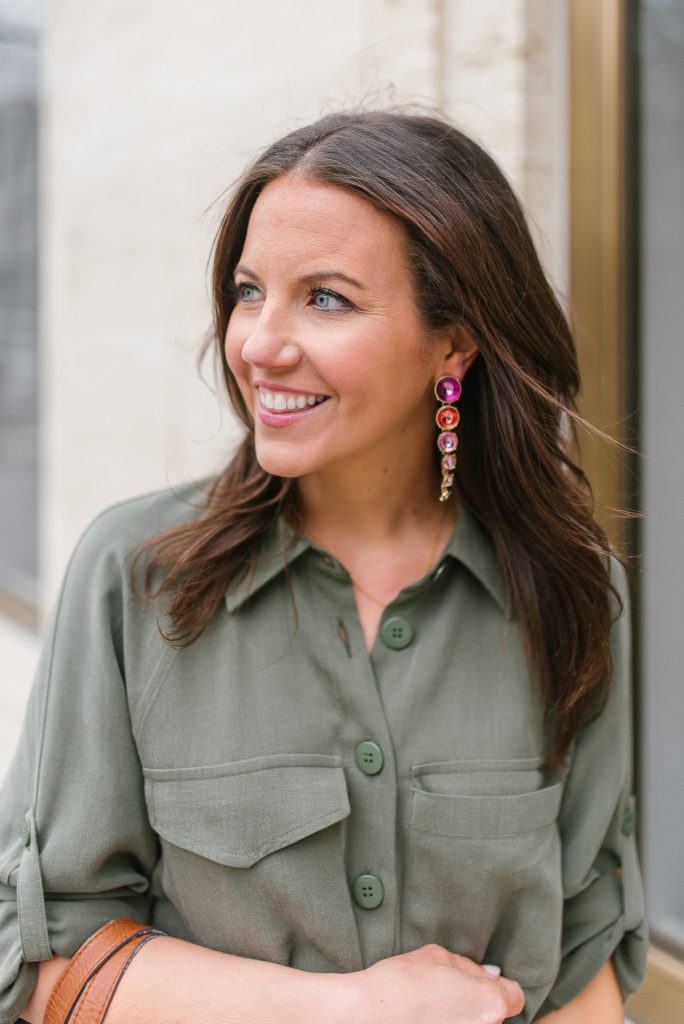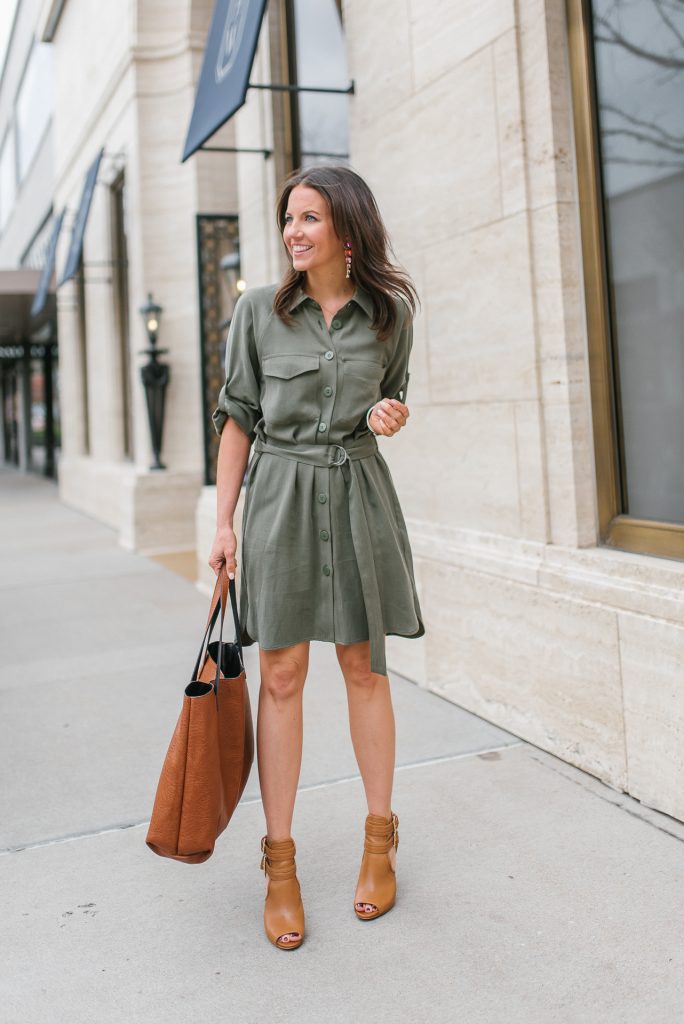 SHOP THE LOOK