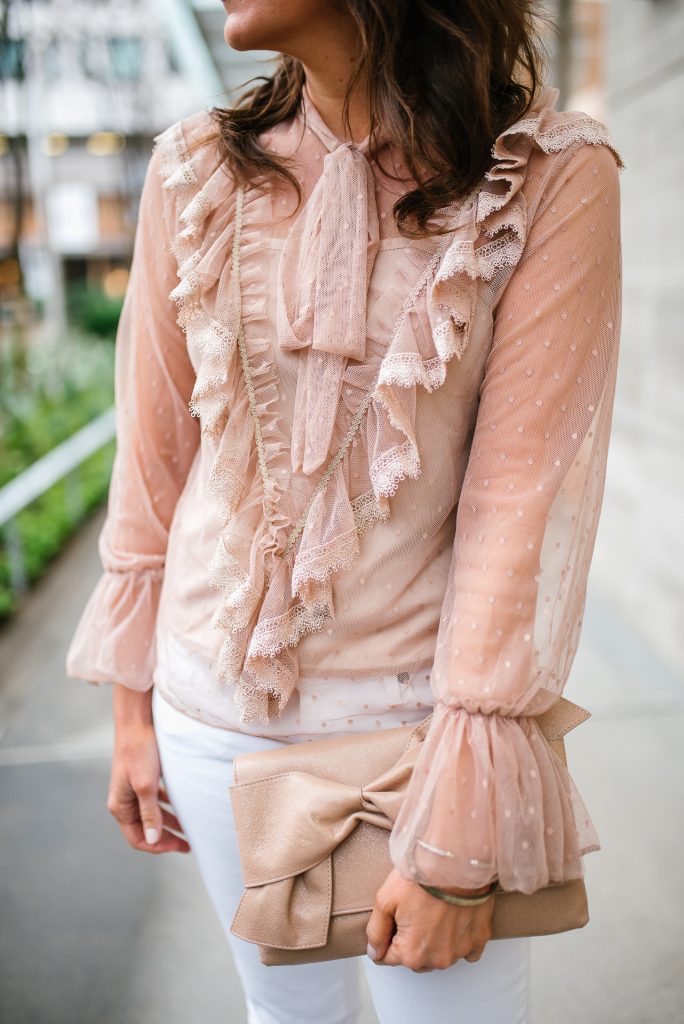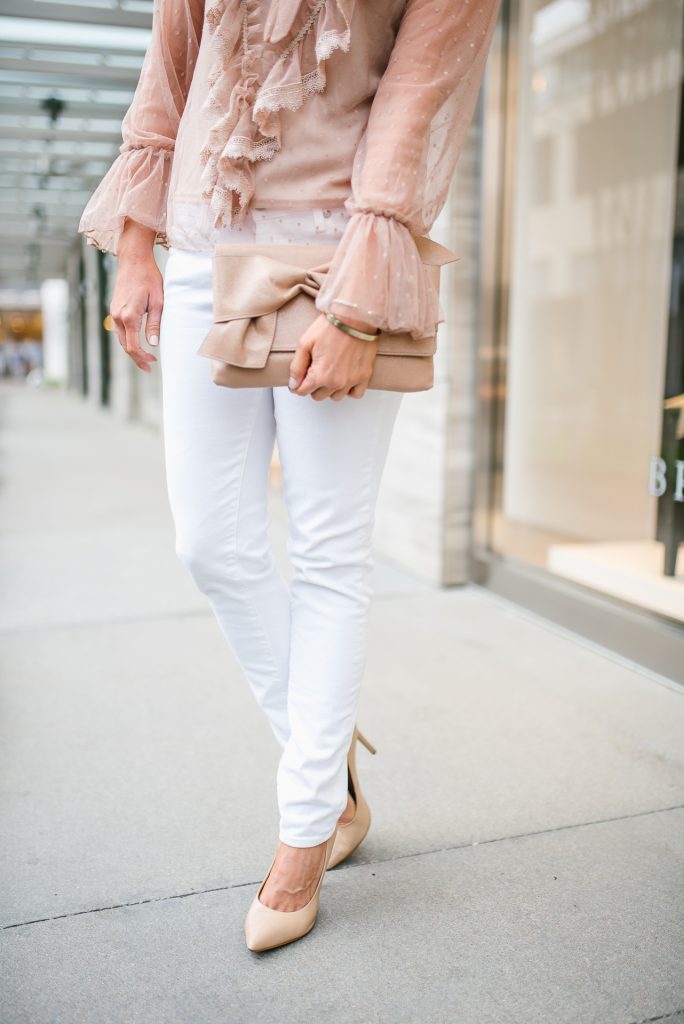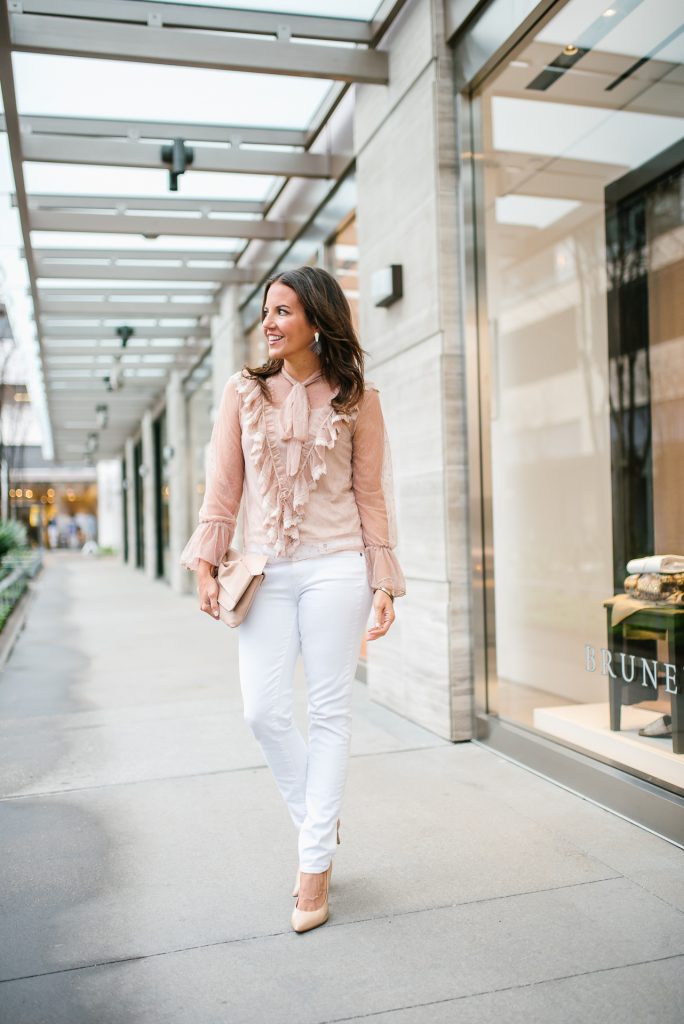 Hi friends! Happy Wednesday!
One of my favorite style tops and trends for this transitional time of year is the sheer top trend.  The sheer material makes this light and breathable for slightly warm days, and you can also easily toss a cute blazer or jacket over this top and create a layered look for cooler days.  I added a couple sheer style tops to my wardrobe, so stay tuned for more!
This sheer top has some of the prettiest details!  The polka dot print, tie neck, and ruffles on the sleeves and front all work together to create such a gorgeous romantic top.  Bonus, it comes with a matching cami to wear underneath it.  I'm big on my camis matching the sheer color, so I love when they are included!
It's the perfect top for date night, brunch, Easter Sunday, or a shower.  I wanted to keep to the neutral vibe of the top and paired it with my white skinny jeans, nude shoes and clutch.  Too add just a little pop, I added in these shimmery earrings.  It's a subtle statement earrings that compliments the top versus competes with it.
Also, I have to mention that the first big Shopbop Sale of the year started yesterday! Use code GOBIG19 for 15-25% off your order depending on how much you spend.  This is the sale I usually look for pricier items like jeans, shoes, jewelry and bags.  In case your eyes are bigger than your wallet, Shopbop has another big sale around April too.  Check back Friday when I will be sharing my top sale picks before it closes on March 2nd.
Photography By: Banavenue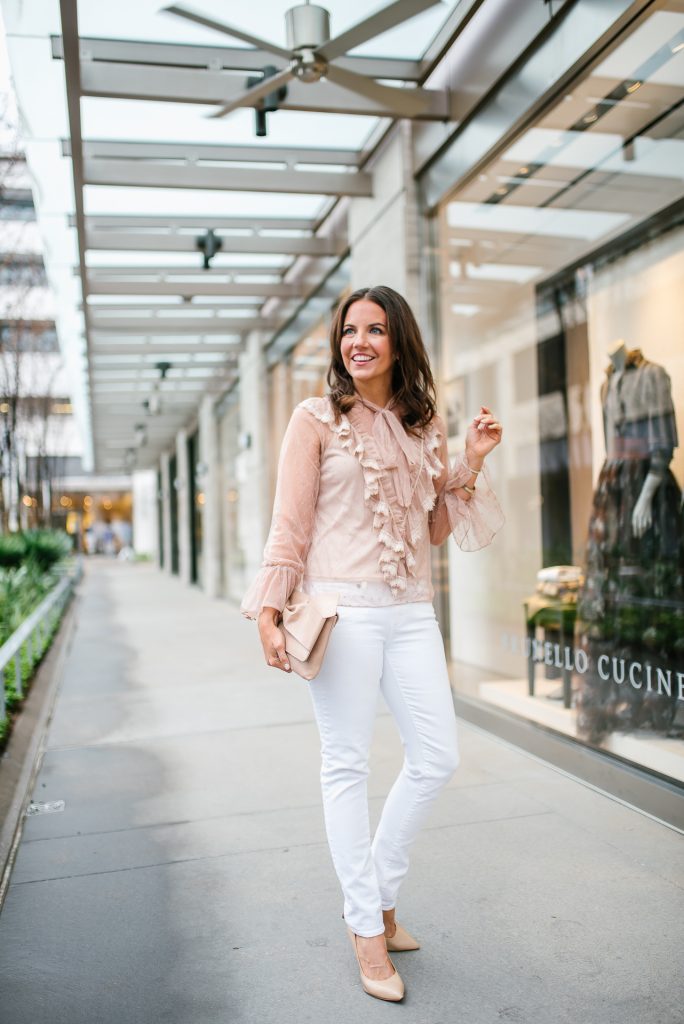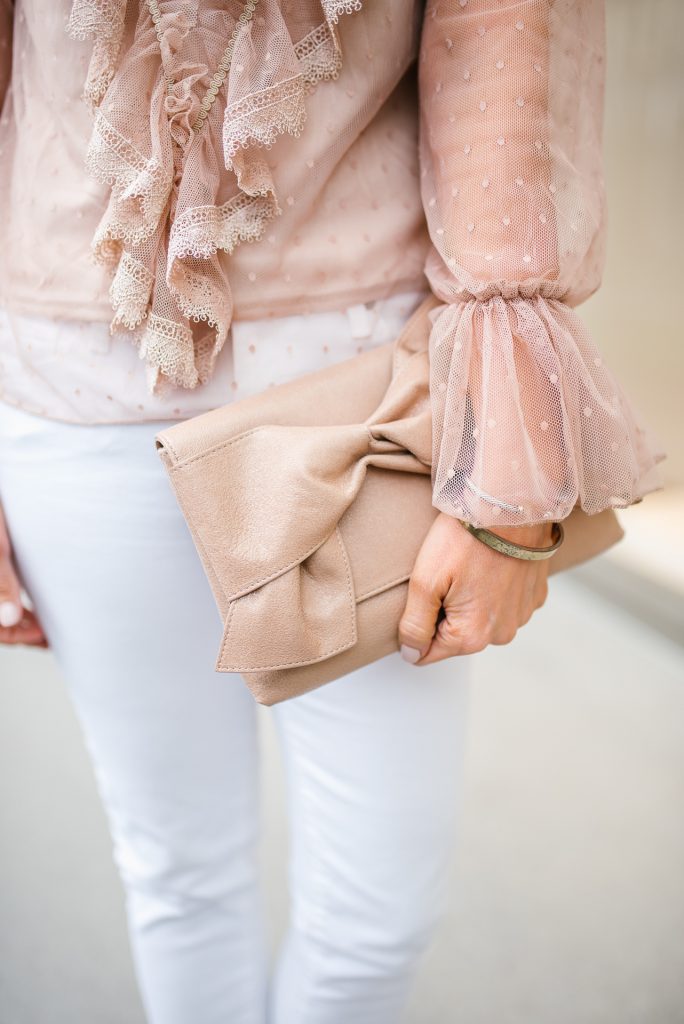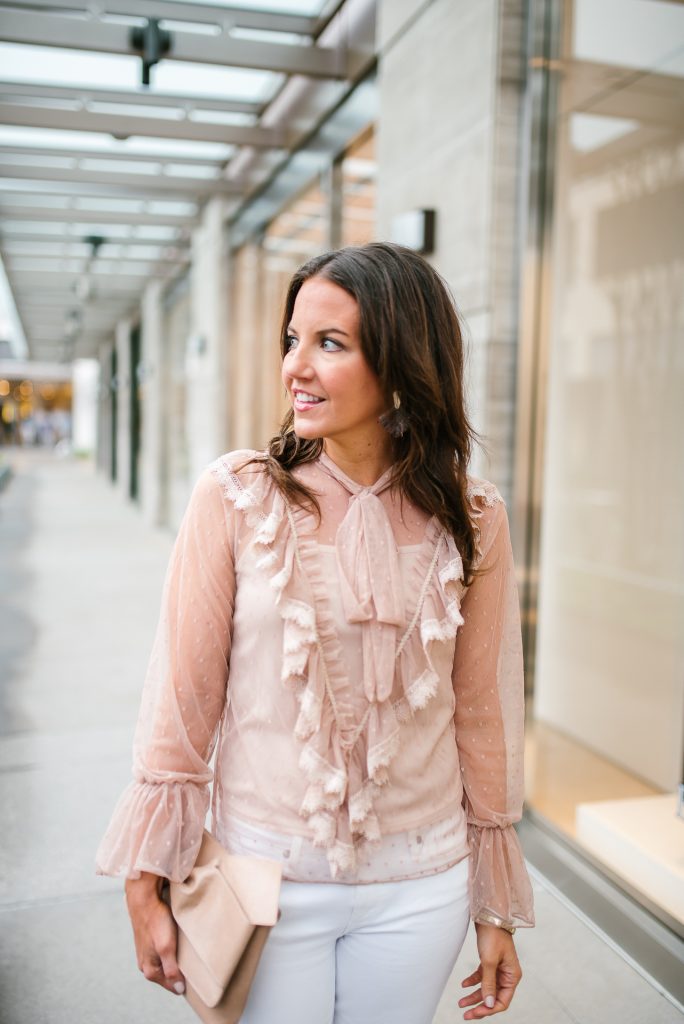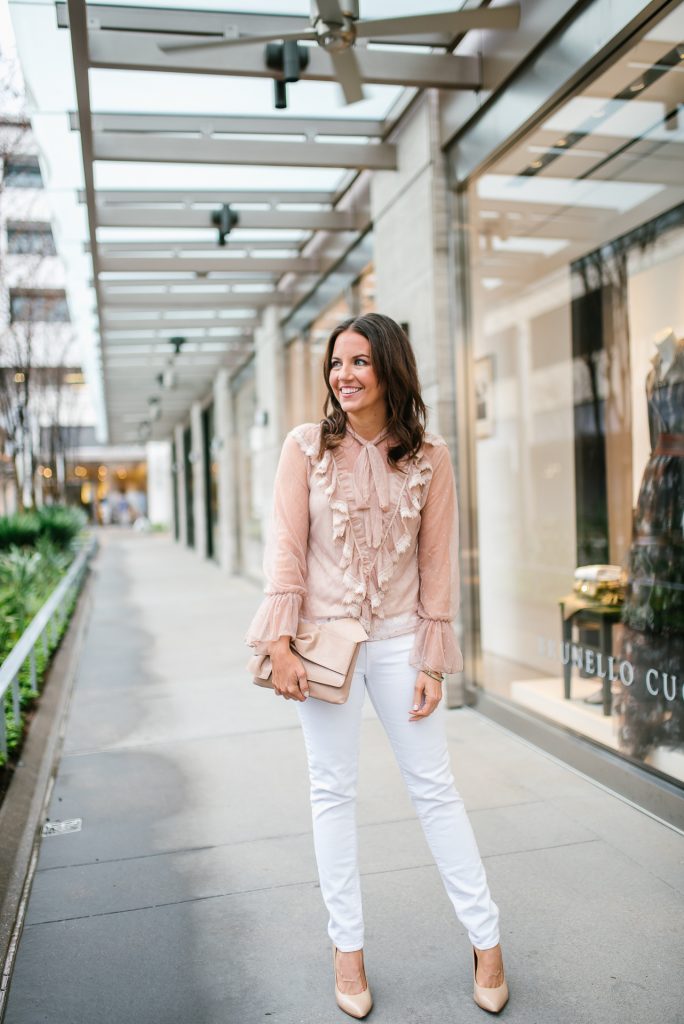 SHOP THE LOOK
Love this post? You may also love: