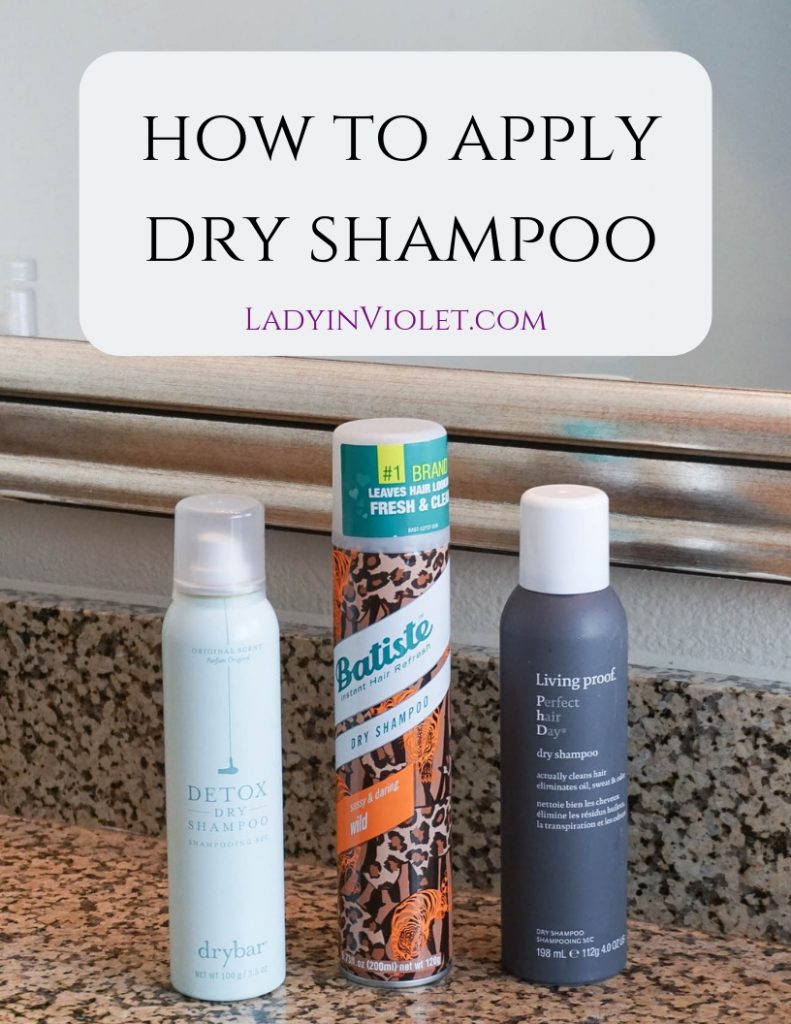 I have raved about dry shampoo in a few of my beauty favorites posts, and today I want to share how to apply dry shampoo.  I visited a friend a few months ago who said she wasn't a fan of dry shampoo.  (insert shocked gasp)  She said it just didn't work for her hair.  I watched her apply and realized she was missing a key dry shampoo step.  Thus the idea for this post was born!
WHY USE DRY SHAMPOO?
– It soaks up the oil in your hair and can make it look clean allowing more days between washing.
– You can use it on humid days to help absorb some of the moisture that humidity adds to your hair.
– Hello Volume!  Certain brands also add considerable volume to your roots.
MY 3 STEP DRY SHAMPOO PROCESS
STEP 1 – Spray at your roots.  I use this for humidity and to absorb excess oil so I spray all my roots.  Some ladies just spray visible roots if only looking to absorb oil.  You can also pull your hair up in a loose ponytail before spraying to hit all your roots.  Make sure you hit any areas where you normally get oil build up during the day.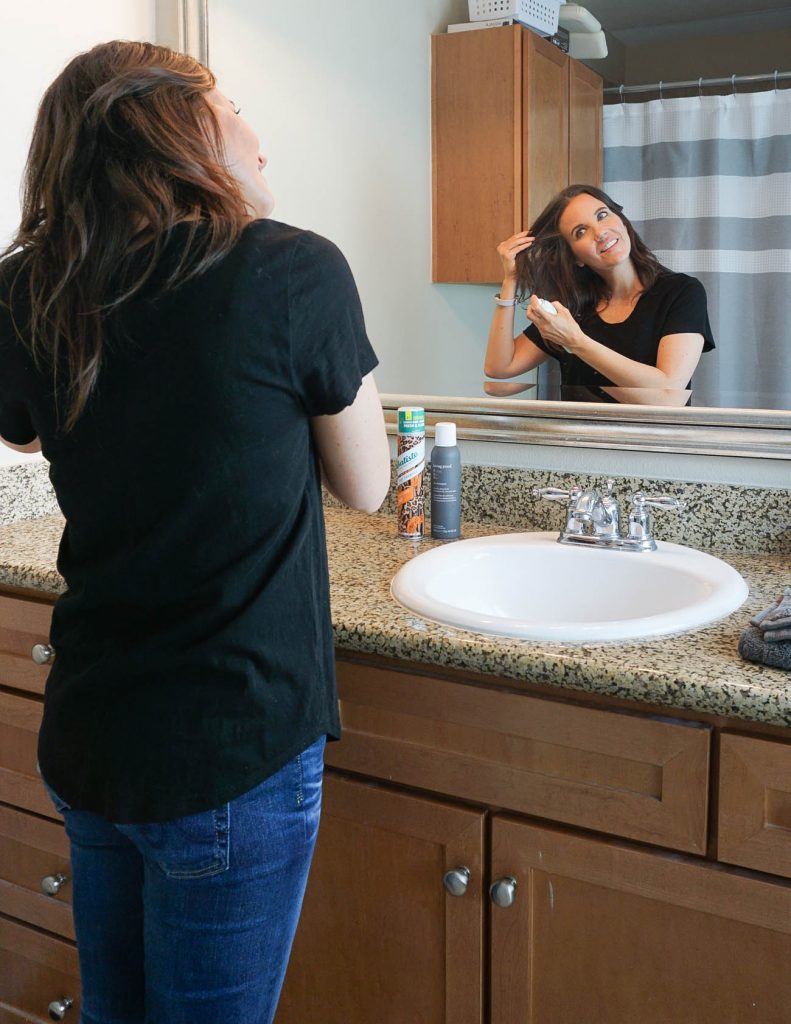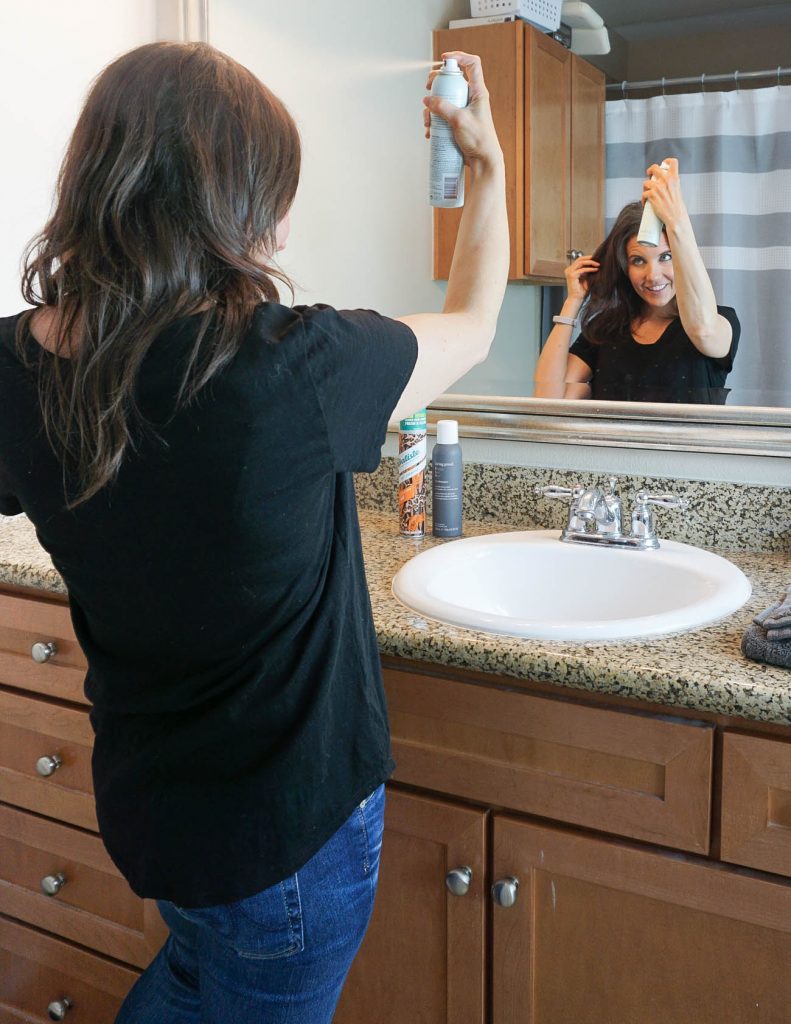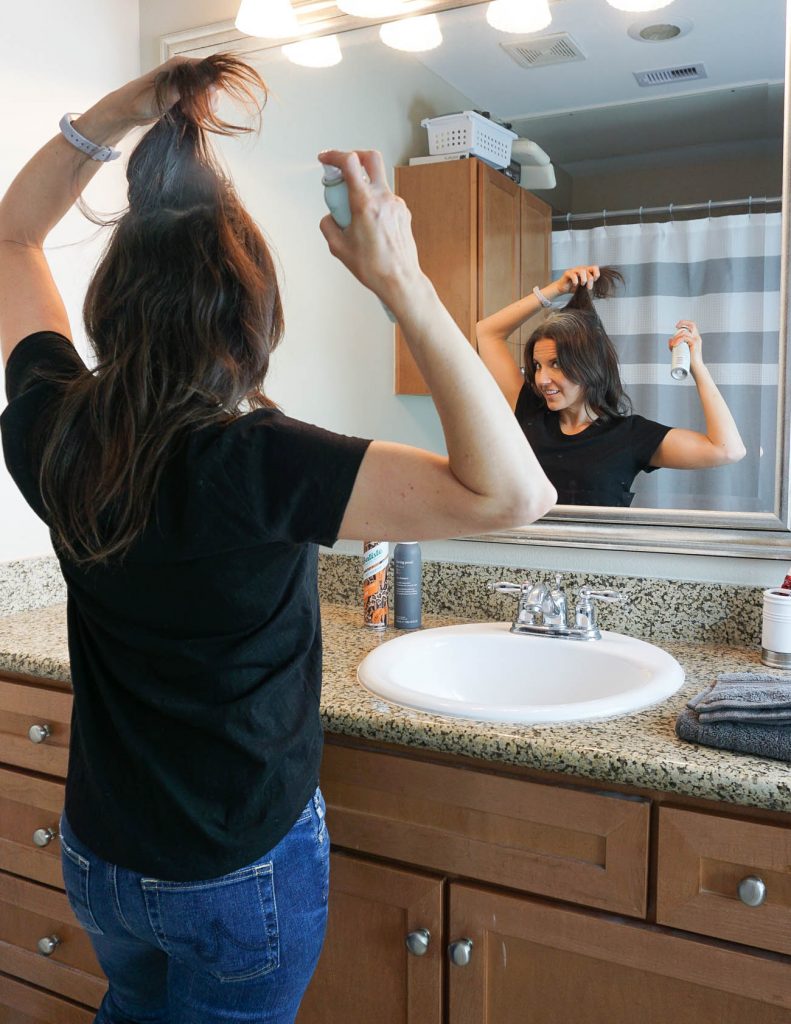 STEP 2 – Let it marinate.  I apply mine before I do my makeup and let it do it's magic during my 10-15 minute makeup routine.  Dry shampoo needs some time to absorb, so this is a key step in the process!  You will also start noticing the powder in some brands lightening as it starts working.
STEP 3 – Shake it out! Use your fingers to shake out all the remaining powder.  I'll even flip my head over to get a good shake out of the top.  This shaking step is also where you will see the added volume.
Once no more powder is visible, brush or comb through your hair and style as usual.  I usually straighten my hair, then apply dry shampoo, and curl my hair after I shake out the dry shampoo.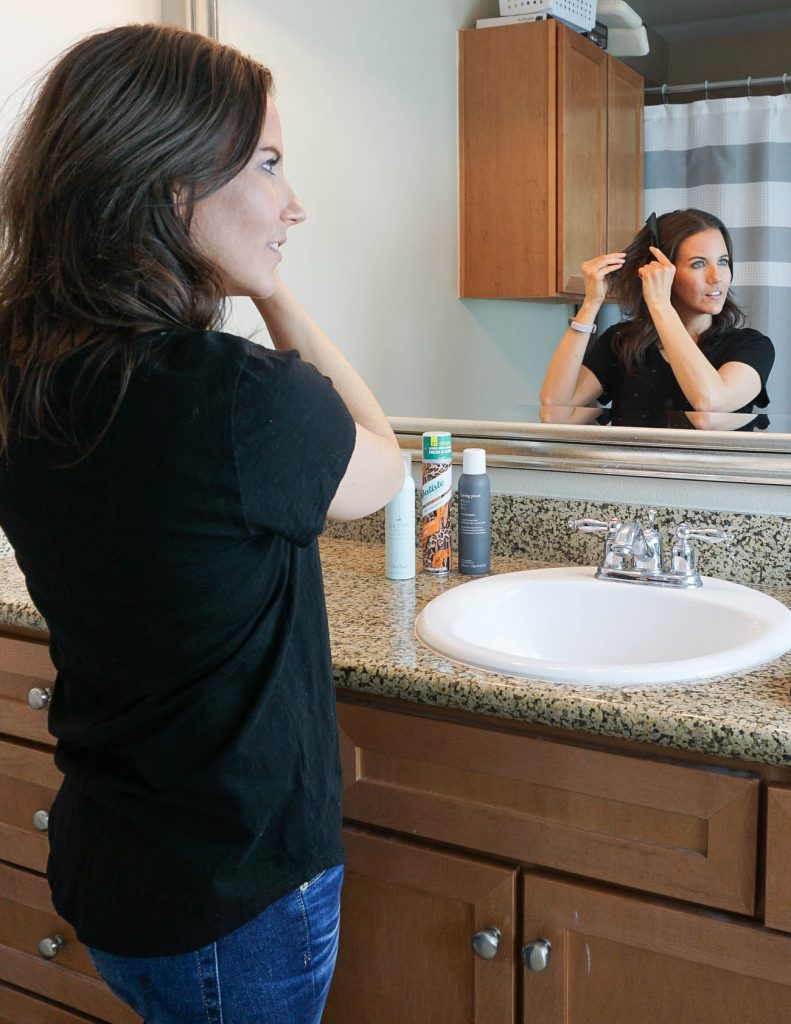 That's it 3 easy steps to use your dry shampoo!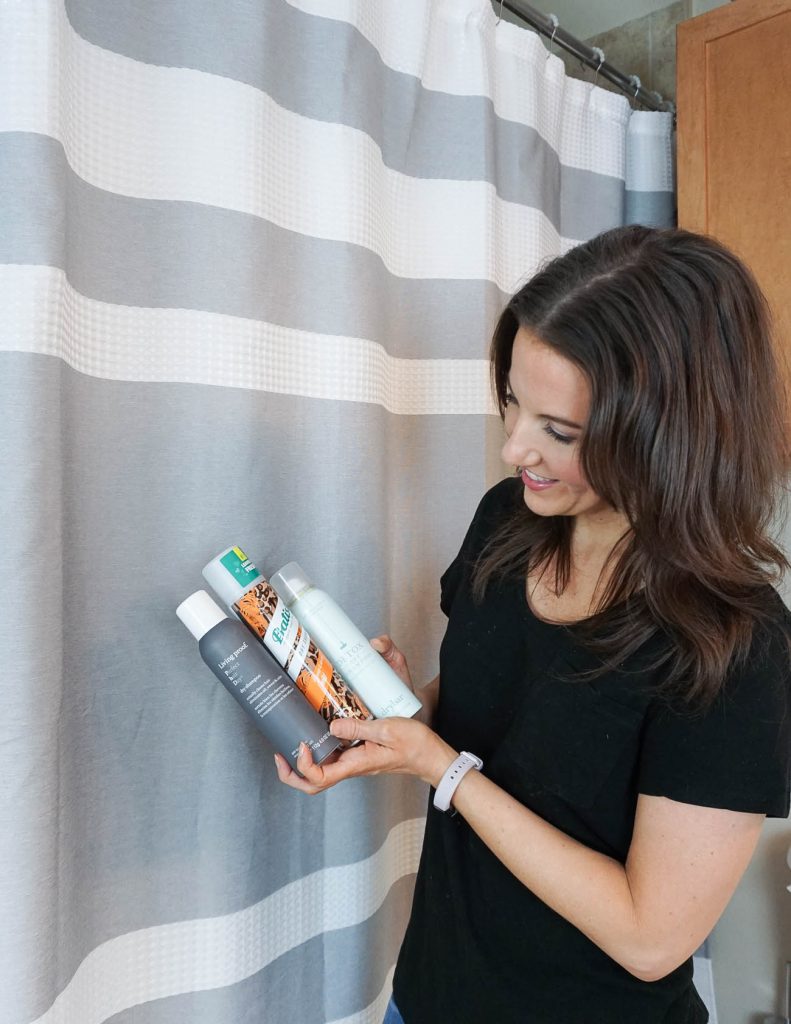 MY TOP 3 BRANDS 
LIVING PROOF – Great for added volume!  One application usually last 2 days for my hair.  The powder is light and shakes out well.
BATISTE – The most affordable option!  The powder is very white, but it shakes out well.  One application typically only holds for a day or less.  If it's about time for some real shampoo, this will not always make it the full day.
DRYBAR – Smells amazing!  If you dry shampoo after a workout, this one has a good scent to it.  One application will last all day too.  While the powder does have a yellow tint, this one is the hardest to shake out.  It's not my top choice for darker hair because I sometimes struggle to get all the excess powder out.
HOW MANY DAYS DO I GO BETWEEN WASHING?
Depends on my schedule for the week, but I usually can go 4-7 days.
SHOP THE PRODUCTS