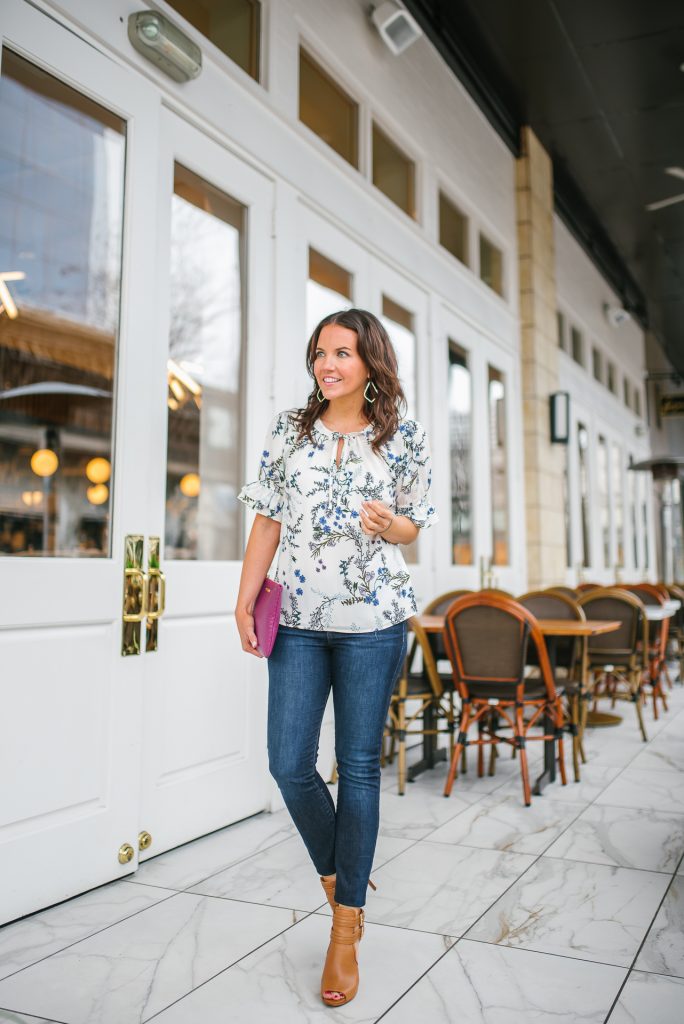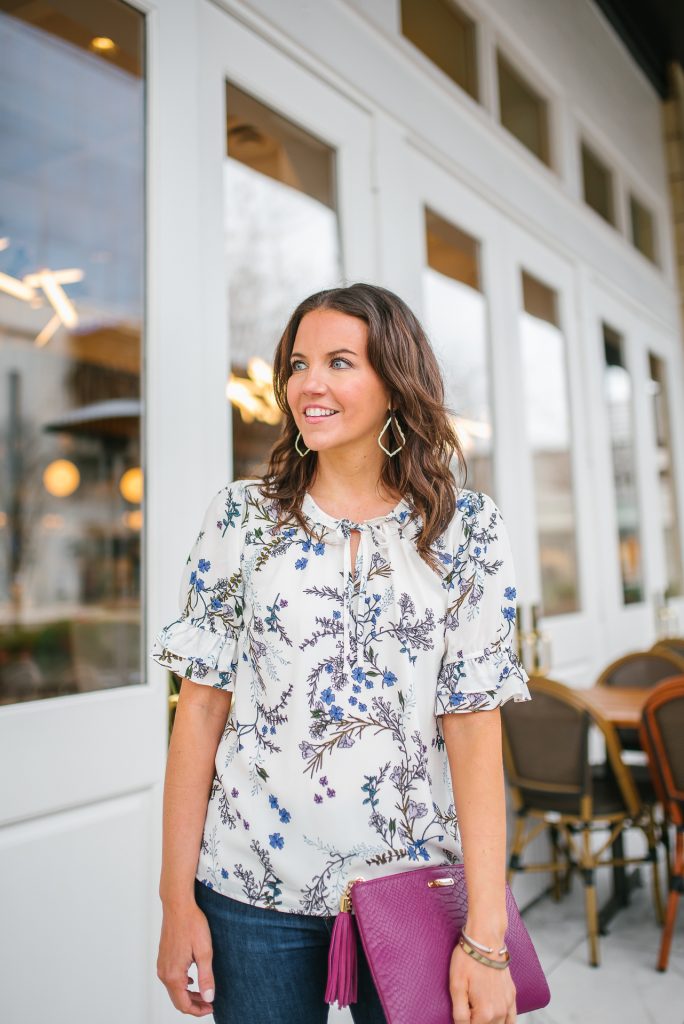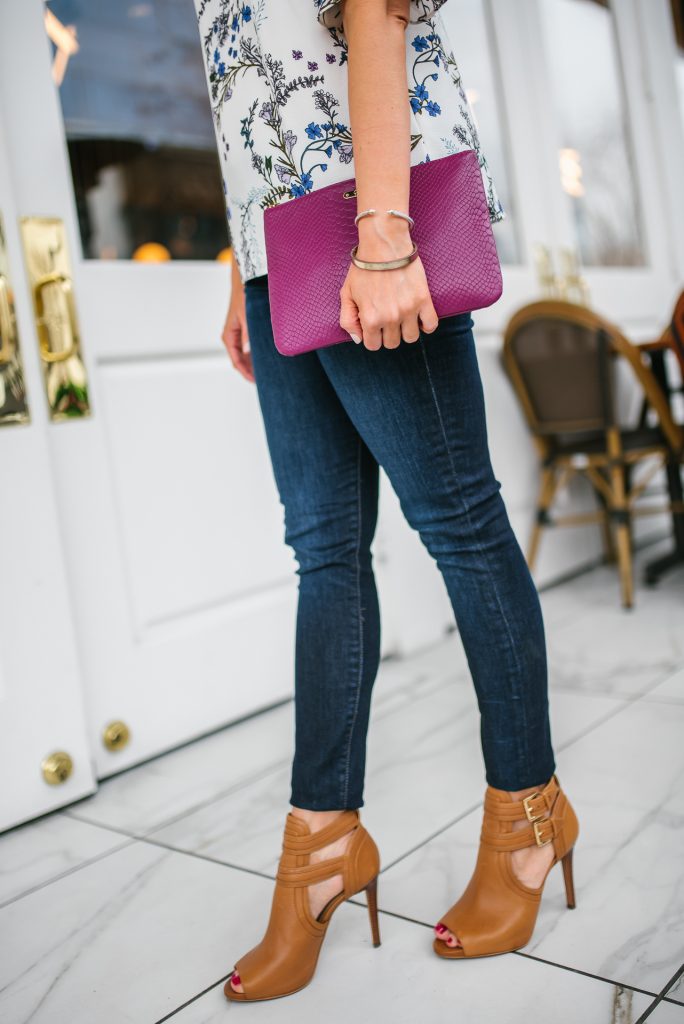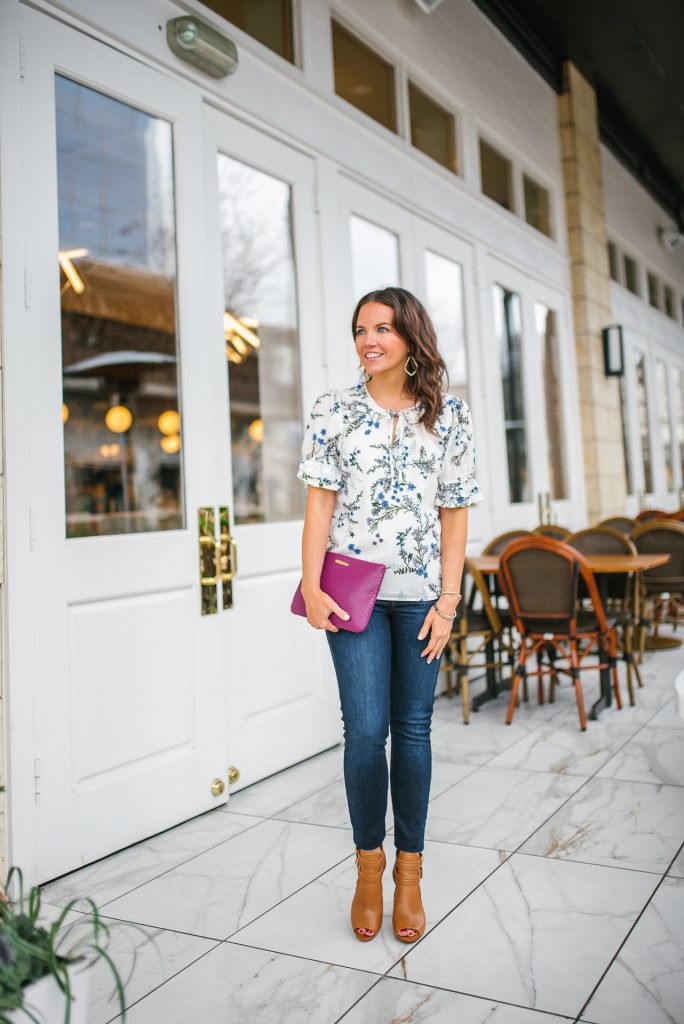 Happy Friday!!!  Ahhh so ready for this weekend, even though large portions of it will be filled with working on taxes, boo!  It's still the weekend though, and I can work on it with a glass of wine in hand.  Yesterday, we had the prettiest Spring weather ya'll!  We have a little cold front coming through this weekend, but that little taste yesterday means I am pulling out all my wedges this weekend when I need a break from taxes.
One print I'm seeing tons of this Spring season is florals.  Always a popular print for Spring, and I love seeing the different color variations and designs of the prints.  I feel like this season has a delicate, feminine feel to the prints.  This casual floral top is a good example of this floral print style.  It's a print you can dress up or down depending on your mood and plans for the day.
With this floral top, I styled it with jeans and my go to peep toe booties for a casual weekend look.  You can also pair this with slacks or a pencil skirt to make it work for the office.  Speaking of these booties, they are currently marked down!  In the product description, it doesn't mention anything about being on sale. But I went and looked back and I definitely paid $40 more than the current price.  These booties are so good for Spring, Summer, and Fall.  I wear them with jeans, skirts, and dresses.
Alright ya'll, I hope you fabulous weekend!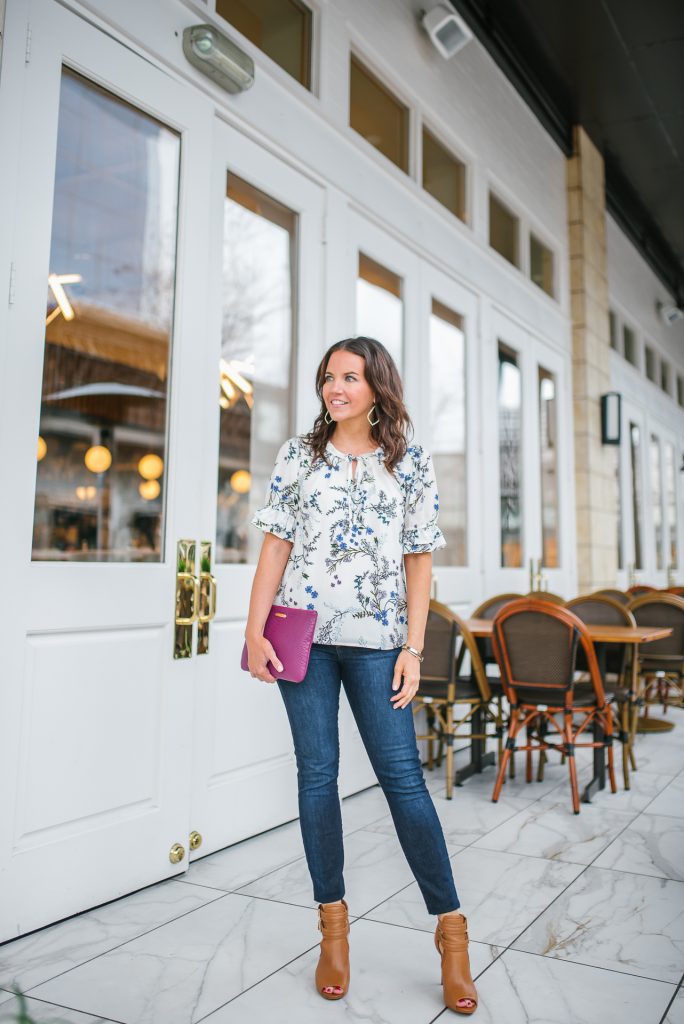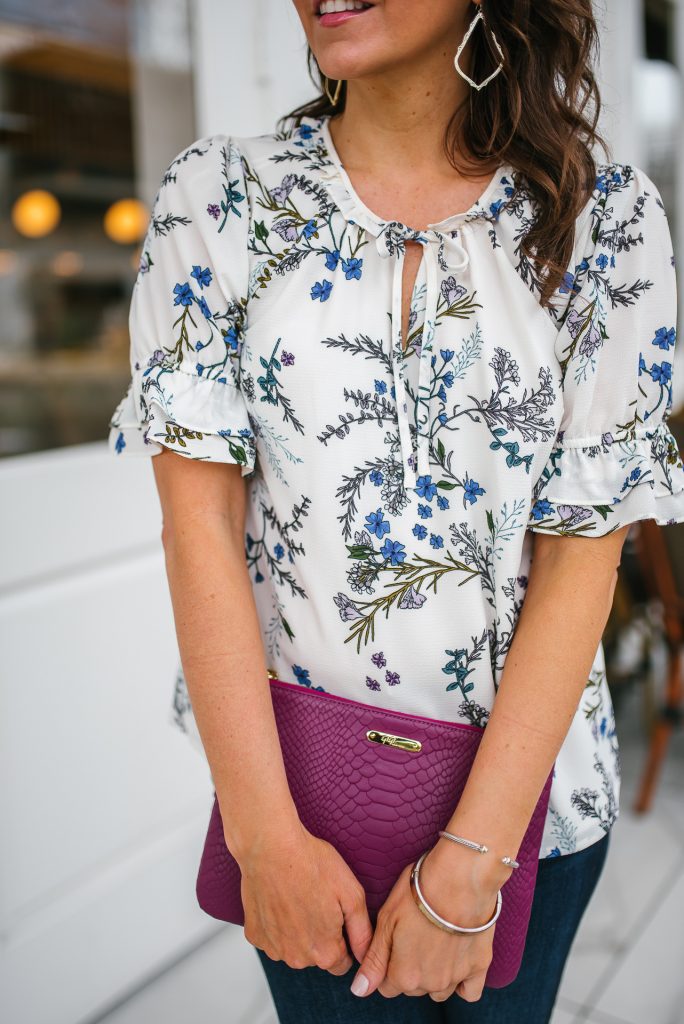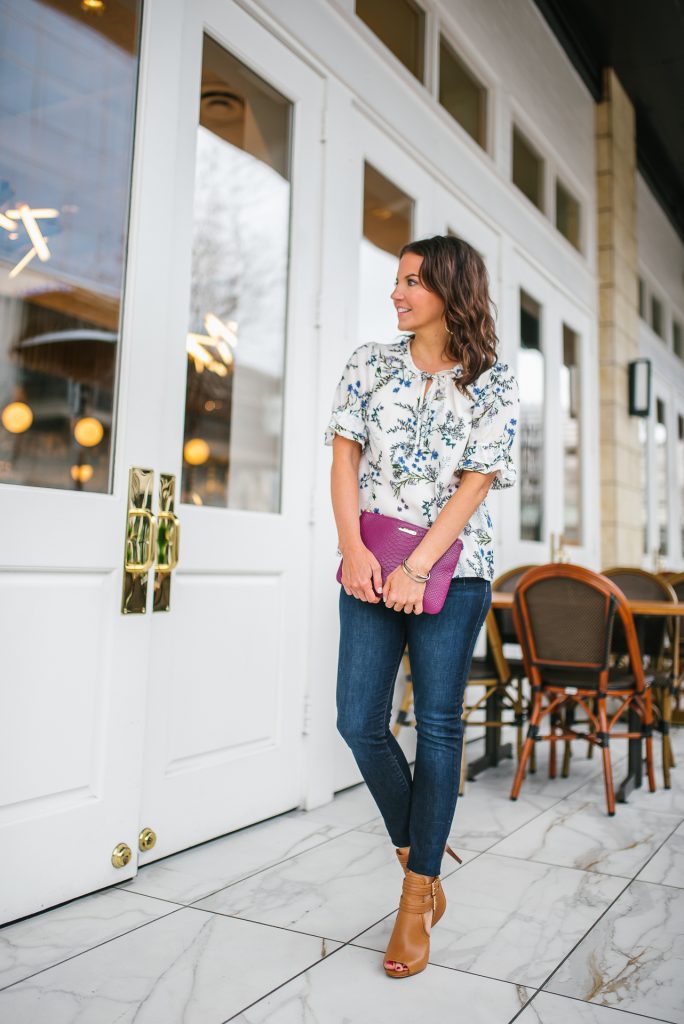 SHOP THE LOOK
Love this post? You may also love: