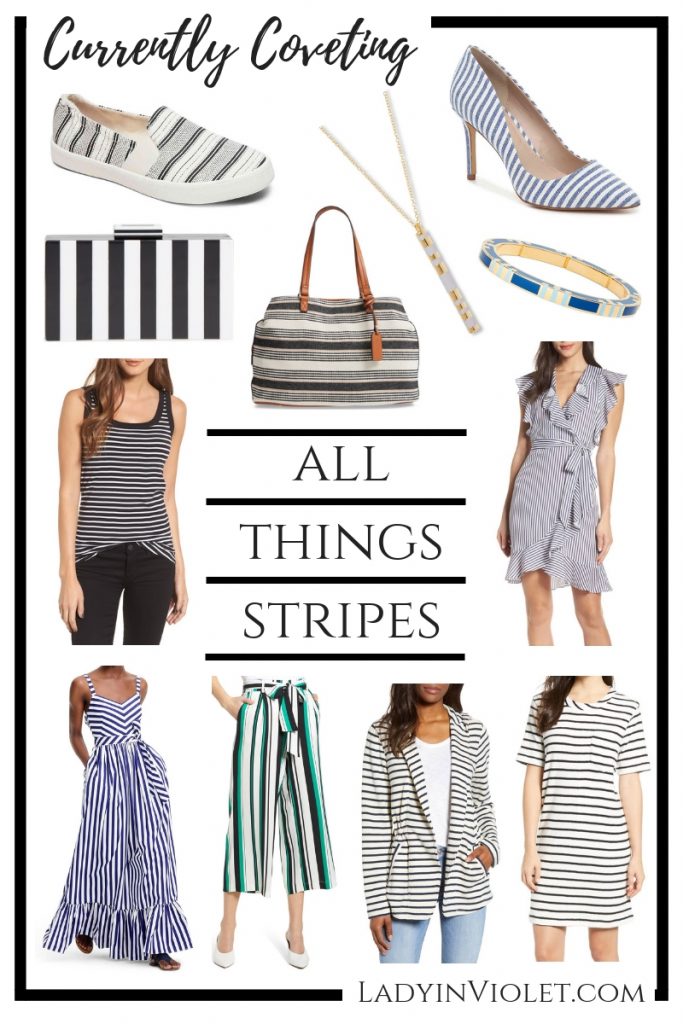 Something about Spring makes me crave all the striped things! Even though it's a print I wear year round, I really crave it during the spring season.  It might have something to do with all the pretty striped print items that come out during the spring.  Plus, it mixes well with all my spring floral prints.  While I do tend to gravitate towards the black and white stripes, I also love a good colorful stripe this time of year and for summer.
I rounded up some of my favorite stripes I have found in both a more neutral black or gray and all the fabulous colors.  I think this blue maxi dress might take the position as my favorite item in the entire round up.  I included a few basic items to like this tank top and slip on sneaker that can be used to mix and match with a wide array of outfits and layers.  I'm kind of thinking it might be fun to mix vertical and horizontal stripes together.  When i placed the pants and jacket next to each other in the graphic, I couldn't help but think how cute they would look together.
Are you a stripes gal? Do you prefer the neutral colors or a more colorful palette for your stripes?
BLACK & GRAY STRIPES

COLORFUL STRIPES

Love this post? You may also love: