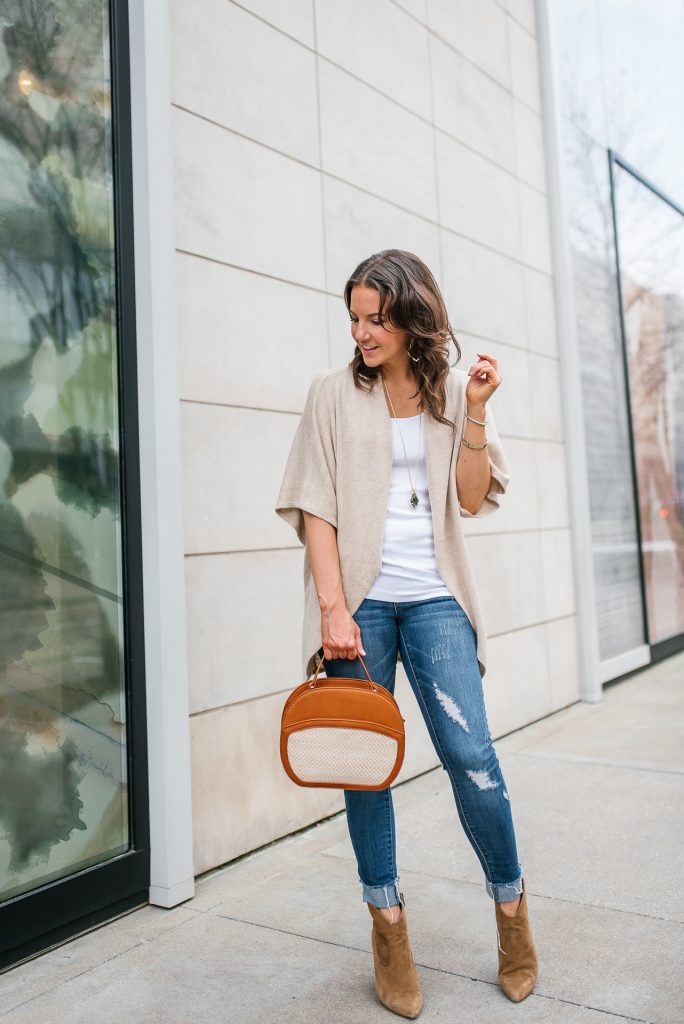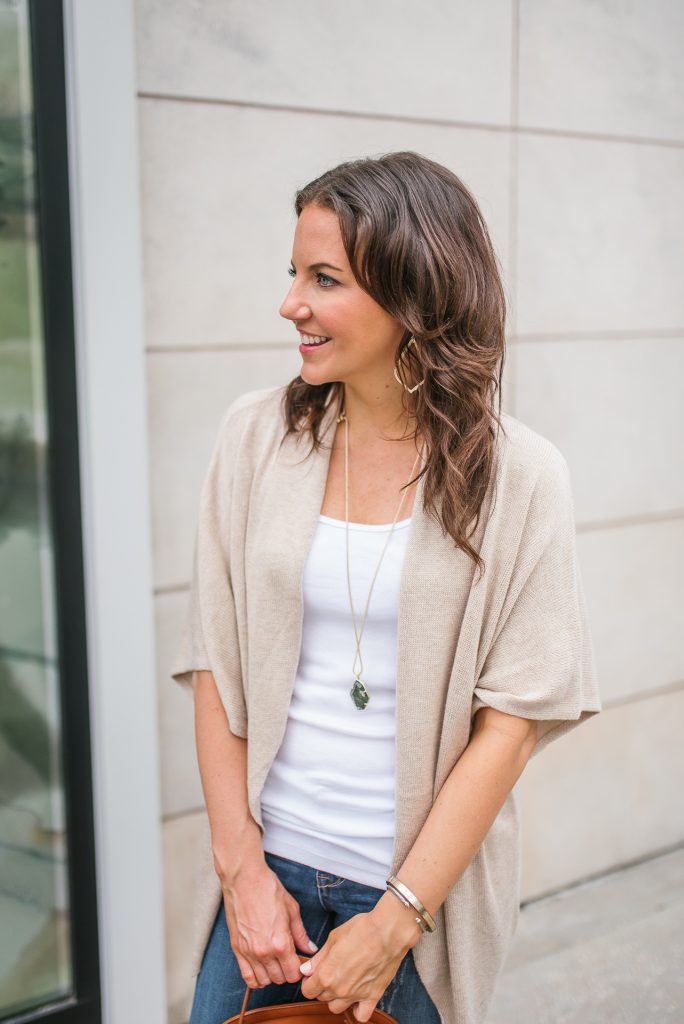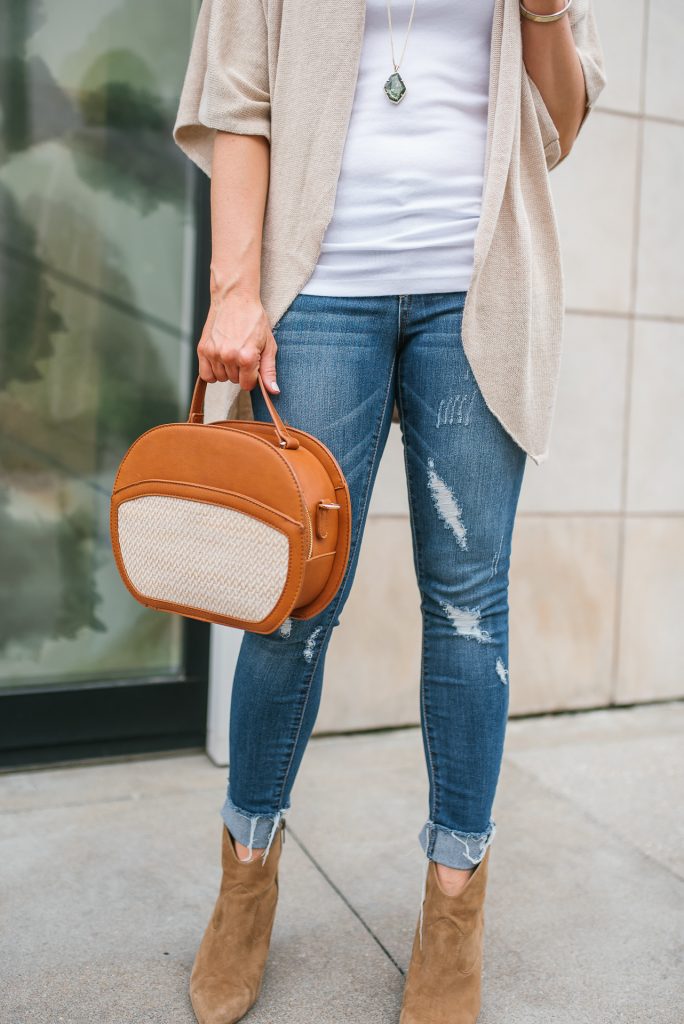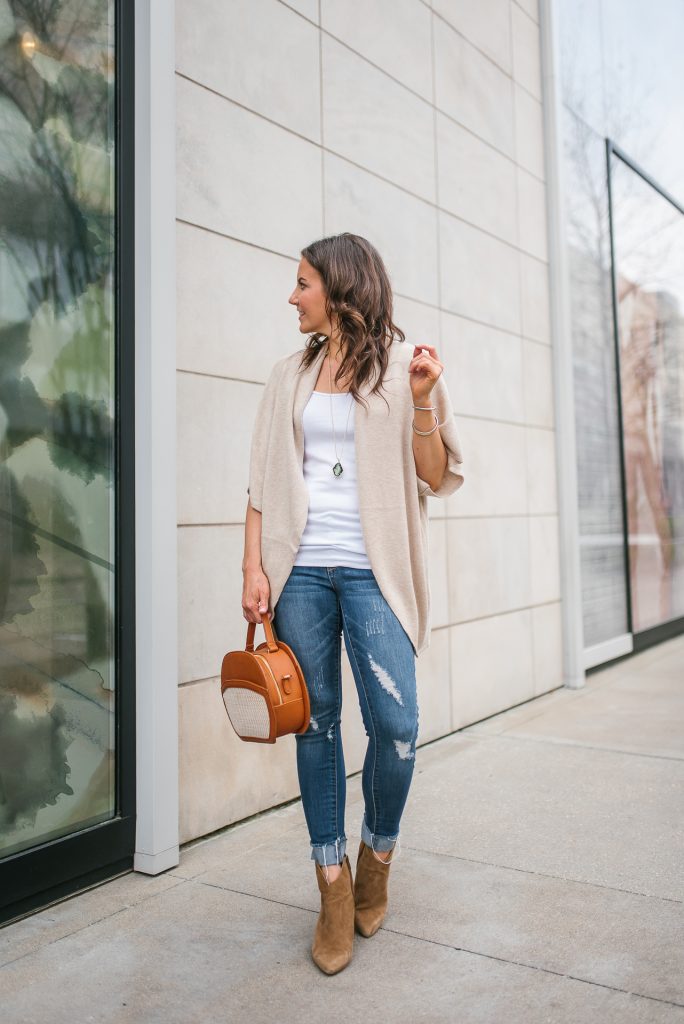 Hello Hello! How was your weekend?  I went to a Luau themed party with my sorority Alum group and had so much fun!  Other than that, I spent most of the weekend doing blog work, laundry, and watching Netflix/reading.  I'm big on watching documentaries, so I watched the Amanda Knox one on Netflix.  It was interesting to hear all sides of the story from Amanda to law enforcement to the journalists covering the case.  If you have any Netflix recommendations, drop me a comment below! I'm always looking for something new to watch.
Now let's talk about this outfit.  It's probably one of my go to ensembles and one I have featured here on the blog in a variety of different ways.  It's a reminder of what a good solid base for your closet can help you create.  It includes mainly closet staples like a white tank top, cardigan, distressed jeans, booties, and a long pendant necklace.  All are items that can be mixed with other pieces or combined together to create the perfect layered outfit for Spring.  FYI on this cardigan, size down! I'm wearing an XXS.
I hope you all have a wonderful week ahead!
Photography By: Banavenue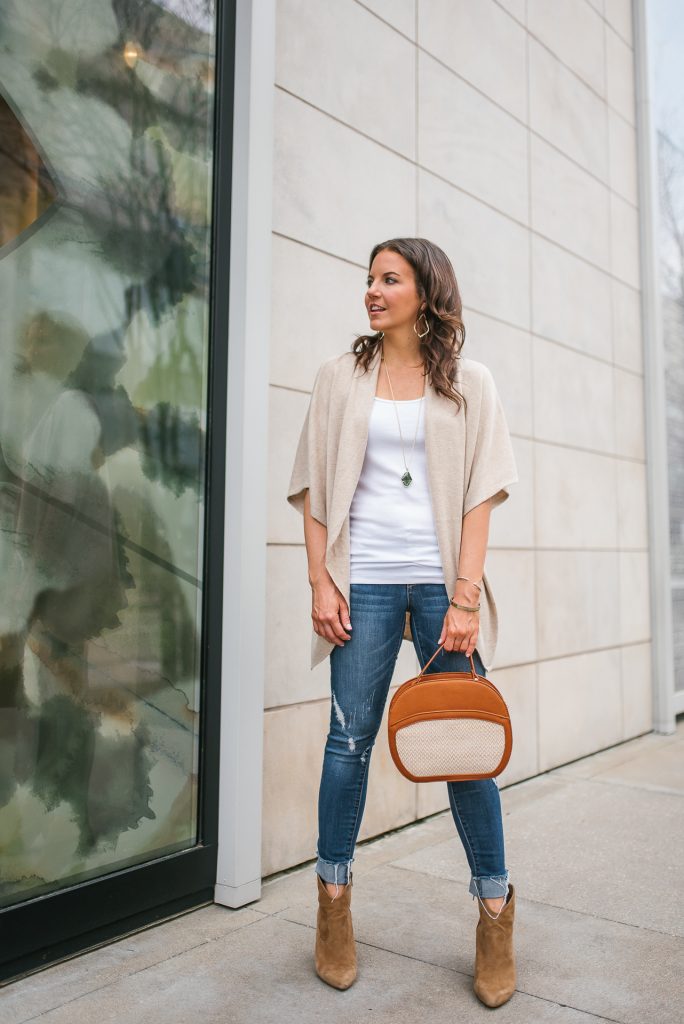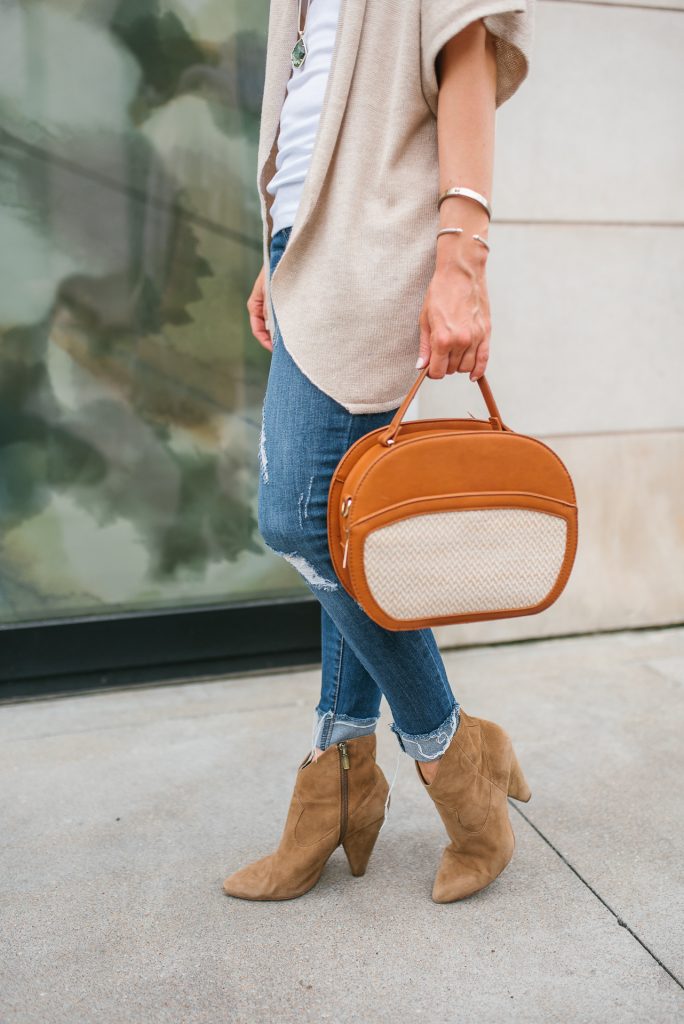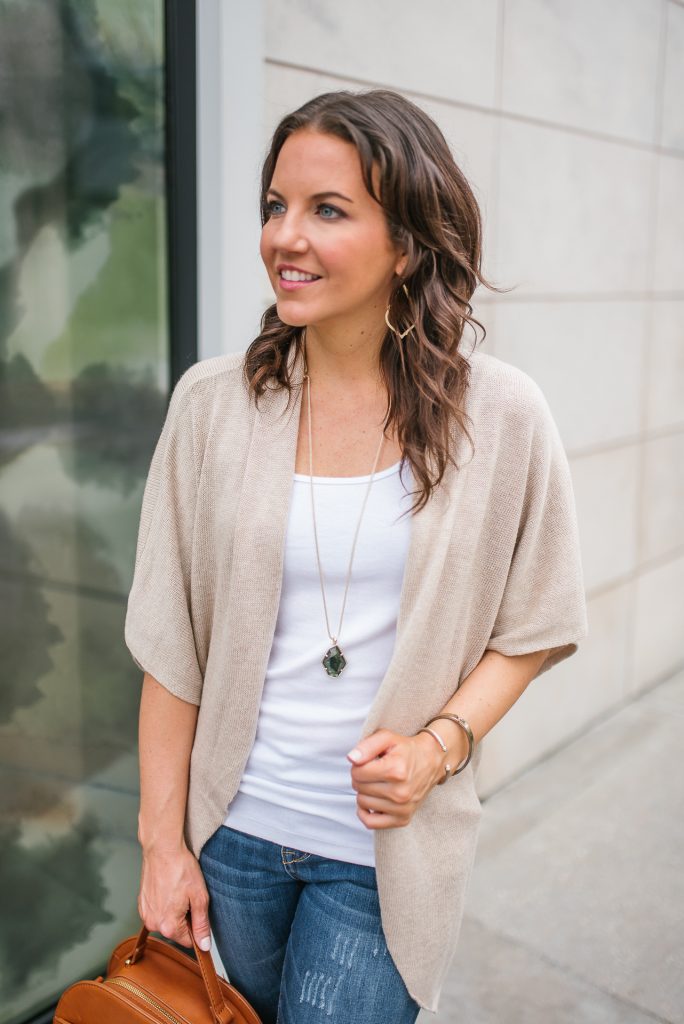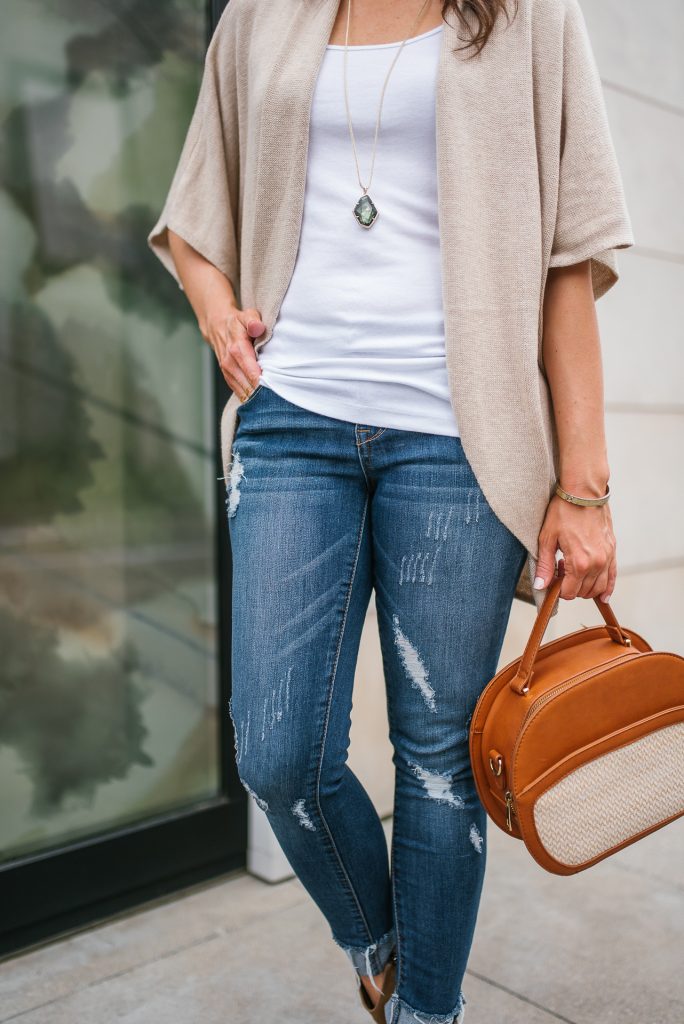 SHOP THE LOOK
Love this post? You may also love: