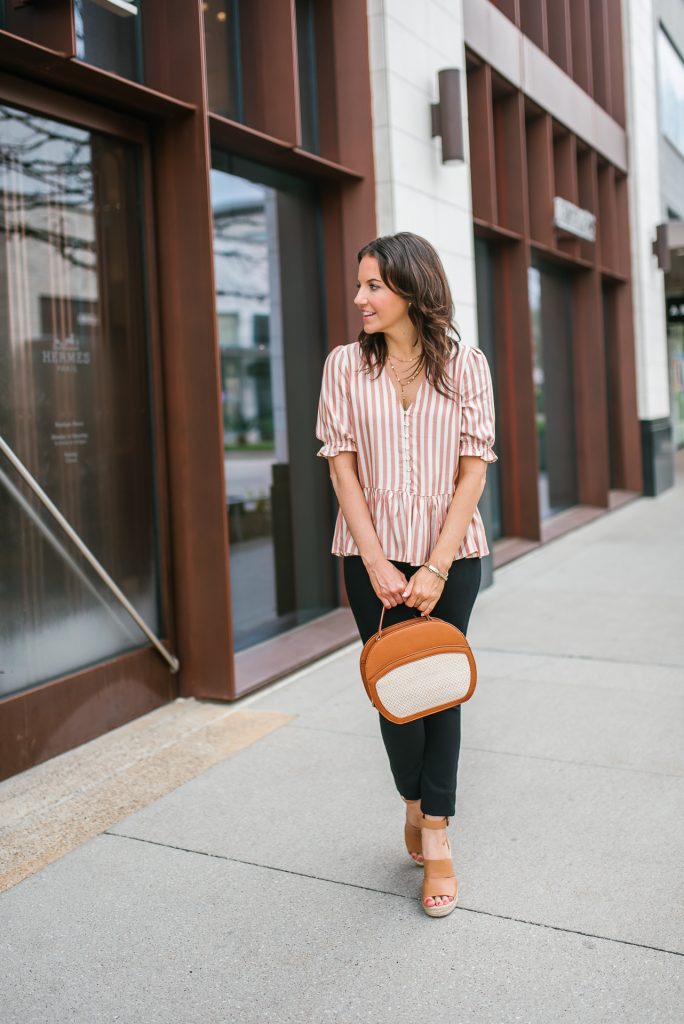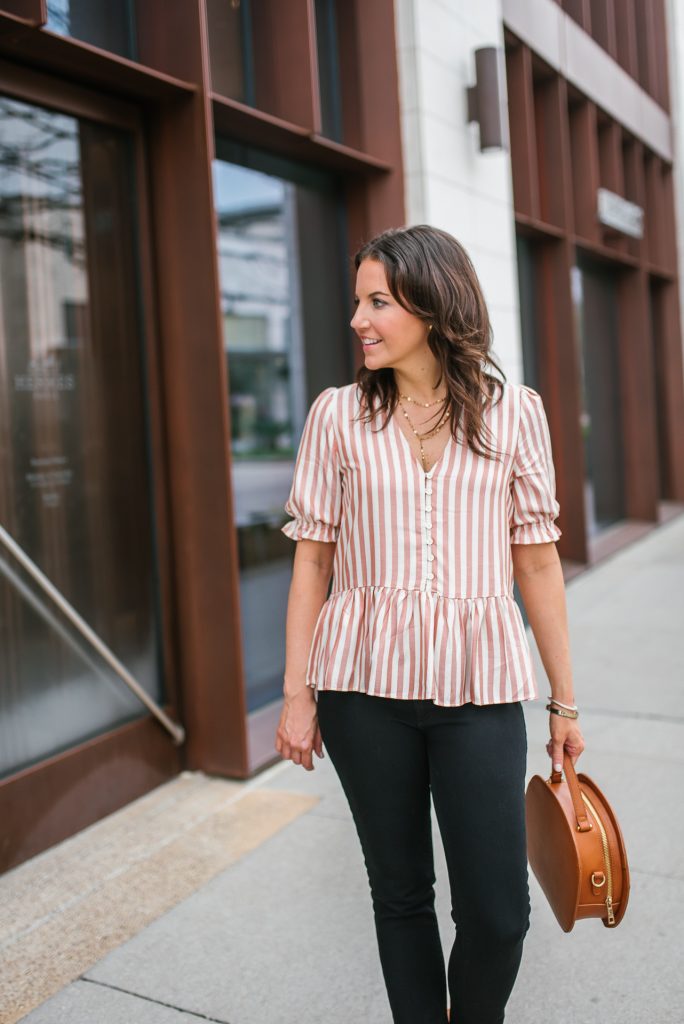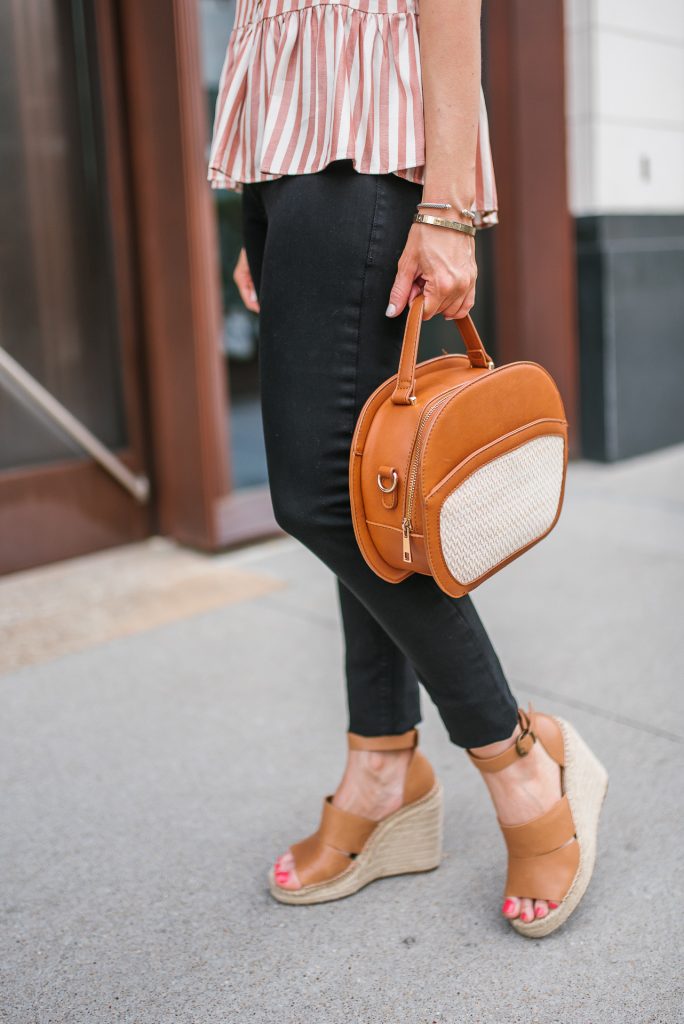 Happy Friday Friends!  What a week it has been too!  It's my final week with my personal styling clients.  It's been so much fun working with them, and I'm so sad our session is ending already.  It feels like it just began!  Work was one of those good kind of busy weeks where you stayed busy and productive and the day flew by.  I feel like work days like this also carry into my evenings helping me stay productive at home too.  It was definitely a productive week all around.  It probably also helps that I took today off too.  I haven't taken much time off this year, so I decided to take a relaxing me day.
If you need an outfit idea for this weekend, I have you covered with this one!  It's so perfect for a casual dinner, enjoying a drink on a patio somewhere, or even brunch. This pink striped peplum top is going to work with so many outfits this spring and summer.   I love it paired with black and my brown wedges.  It gave it a more earth tone look to me.  You could also pair it with white jeans and heels for a dressier look or cuffed distressed jeans and sandals for a more casual look.
It's a good length to pair with shorts too.  All the colors mentioned above will work in shorts versions too.  You could also work in some colorful cotton shorts like dark yellow  or olive green too.  This rose pink color just works with such a good variety of other colors!
If you need even more stripes in your life, be sure and check out my post from last week featuring all things stripes! I hope ya'll have a great weekend and thanks for stopping by this week!
Photography By: Banavenue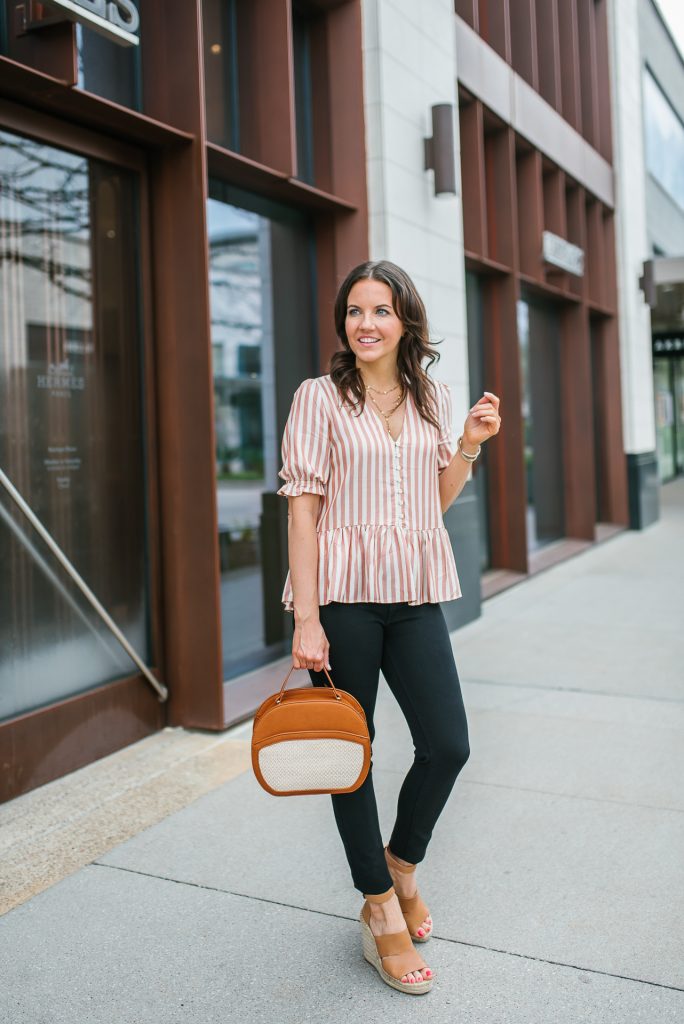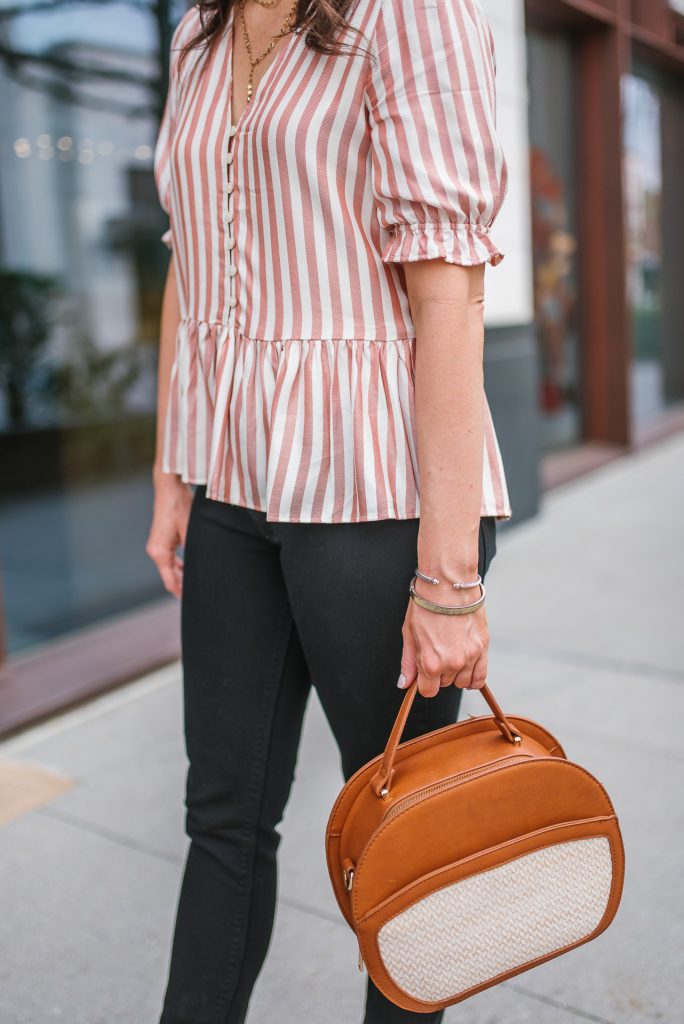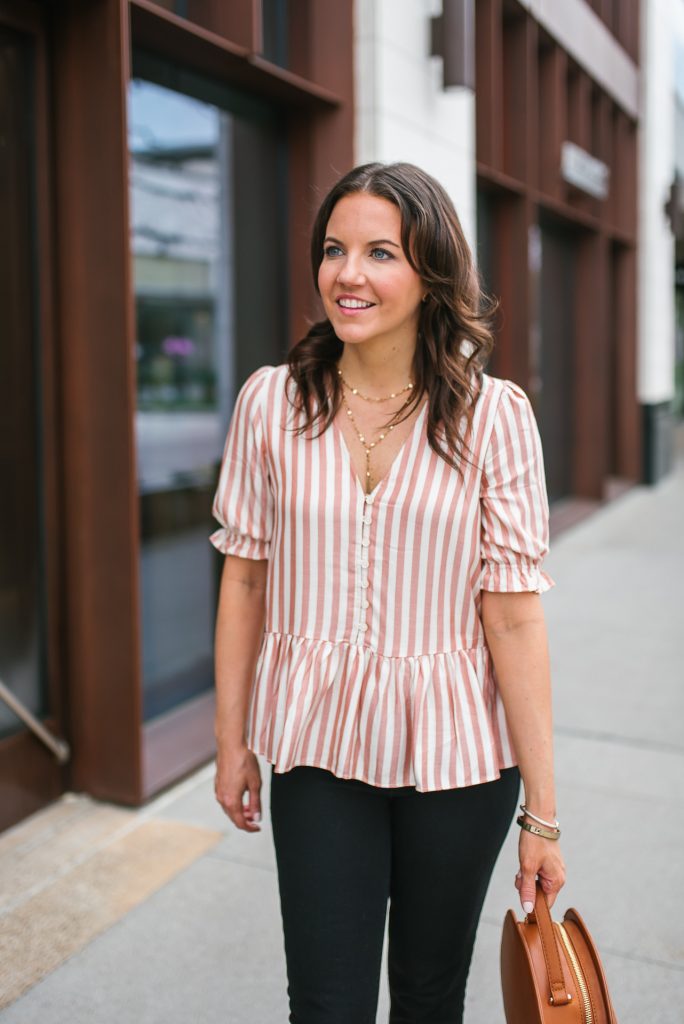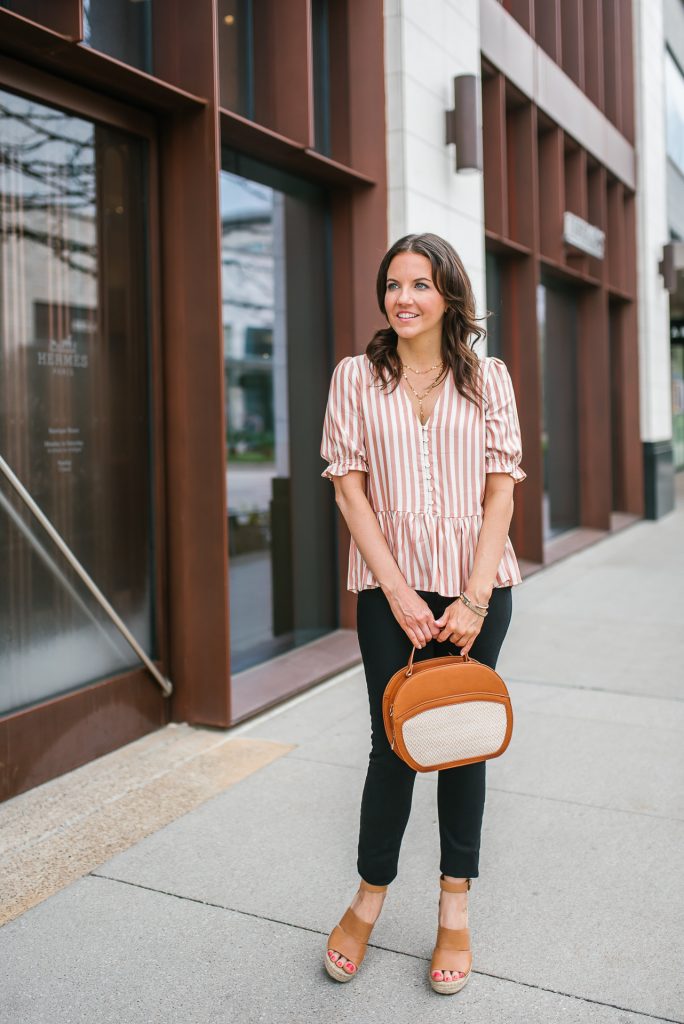 SHOP THE LOOK
Love this post? You may also love: