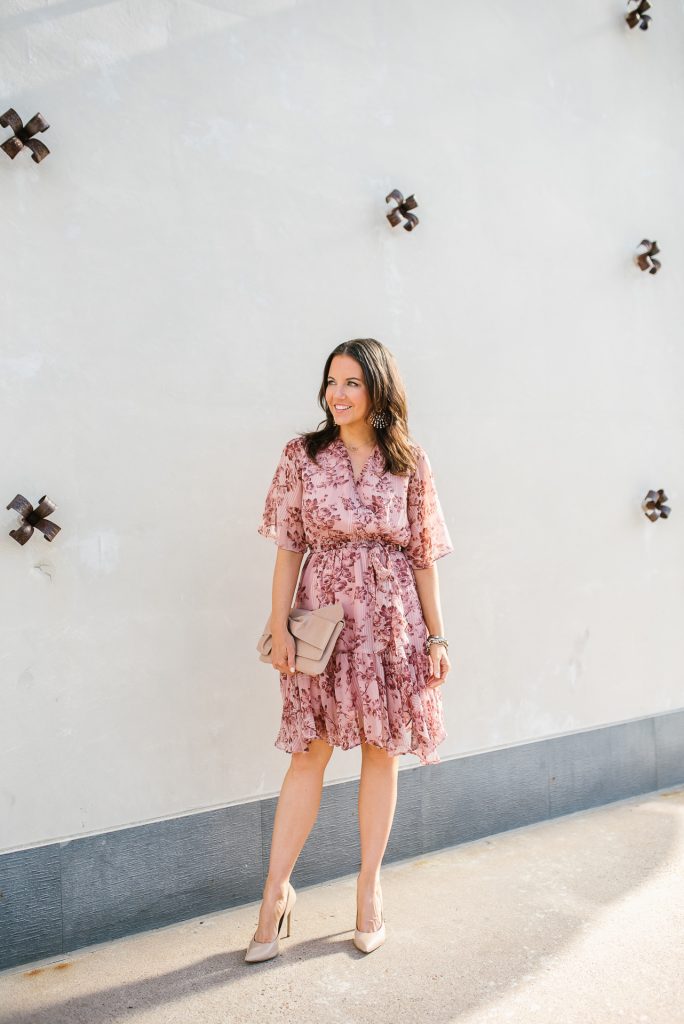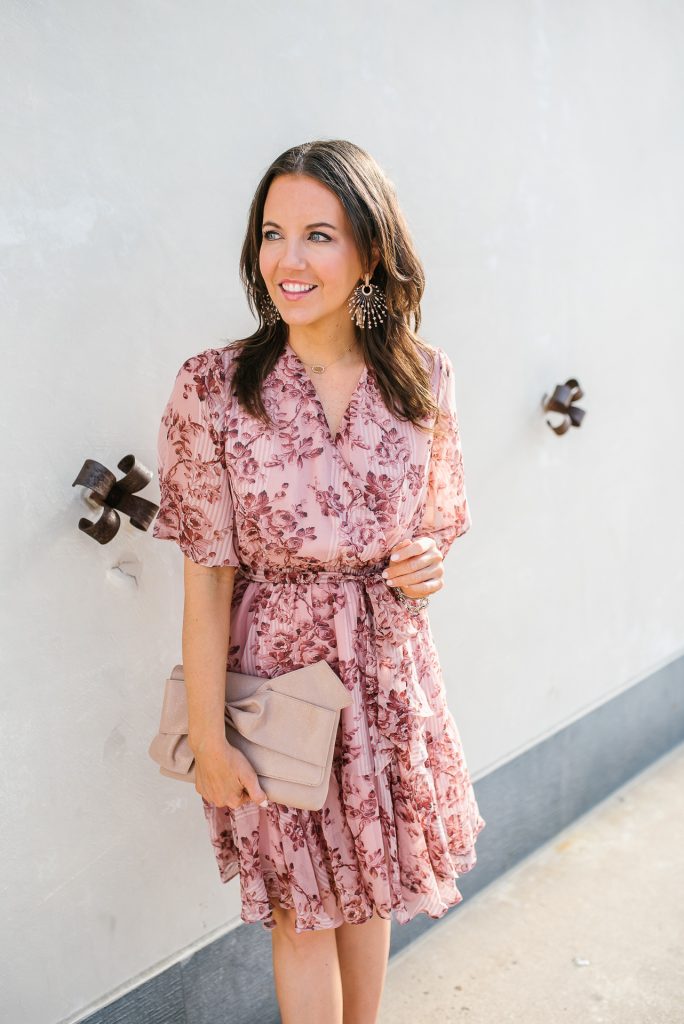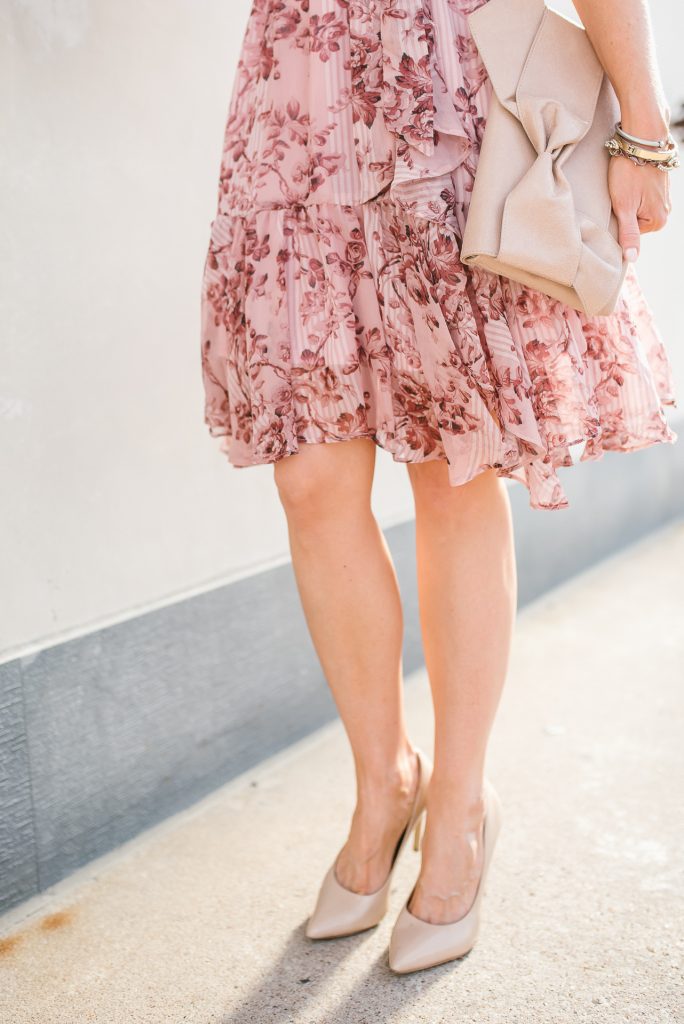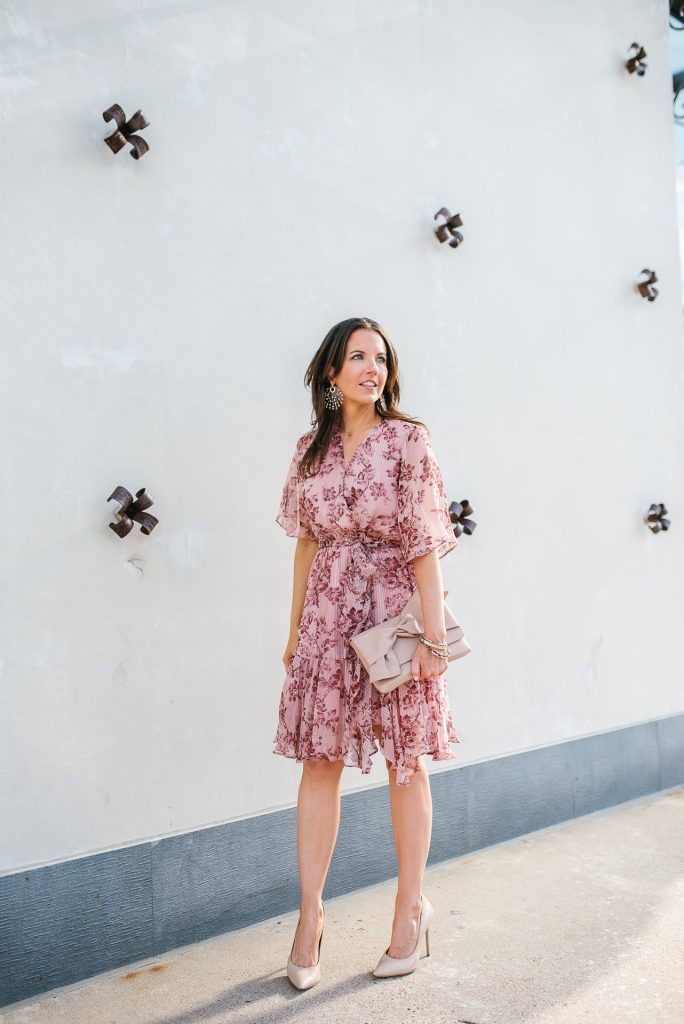 Hello Ladies!  How was your weekend?  Mine was both fun and productive!  I love a weekend that hits a good mix of both.  After a few busy weekends in May, it was really nice to play catch up on my to do list a little bit this weekend.  Especially since I have a busy couple of work weeks coming up, it's nice to feel a little ahead.
In previous posts, I have talked about my love of the color pink and my current obsession with floral prints, so it was only a matter of time before I found a piece that incorporated both.  This pink floral dress has all the feminine appeal from the ruffles to the flowy chiffon fabric to the pink floral print.  I love the contrast between the light pink and maroon of the print.  Oh and there is also a very subtle stripe in the print too.  I mean, how could I pass up on this dress?!?!
This dress would be perfect for work or for a baby or bridal shower.  It would also work for church or a luncheon type event.  To keep with the pretty in pink theme, I added in a few of my favorite rose gold jewelry pieces. I went with a nude colored purse, but I think a white one would also work with this outfit.  For shoes, block heel sandals would be another good option.
Alright ya'll, I have lots of fashion for you this week with the May Favorites on Wednesday and a casual outfit featuring a few wardrobe staples on Friday.  So be sure to come back and check those out, and I hope you have a great first week of June!
Photography By: Banavenue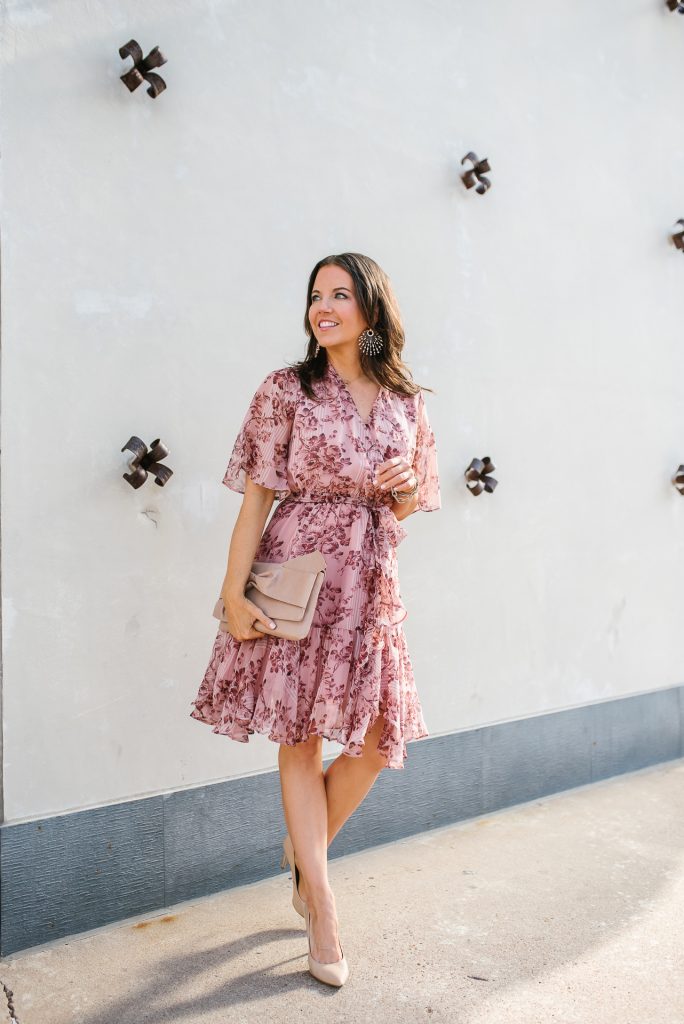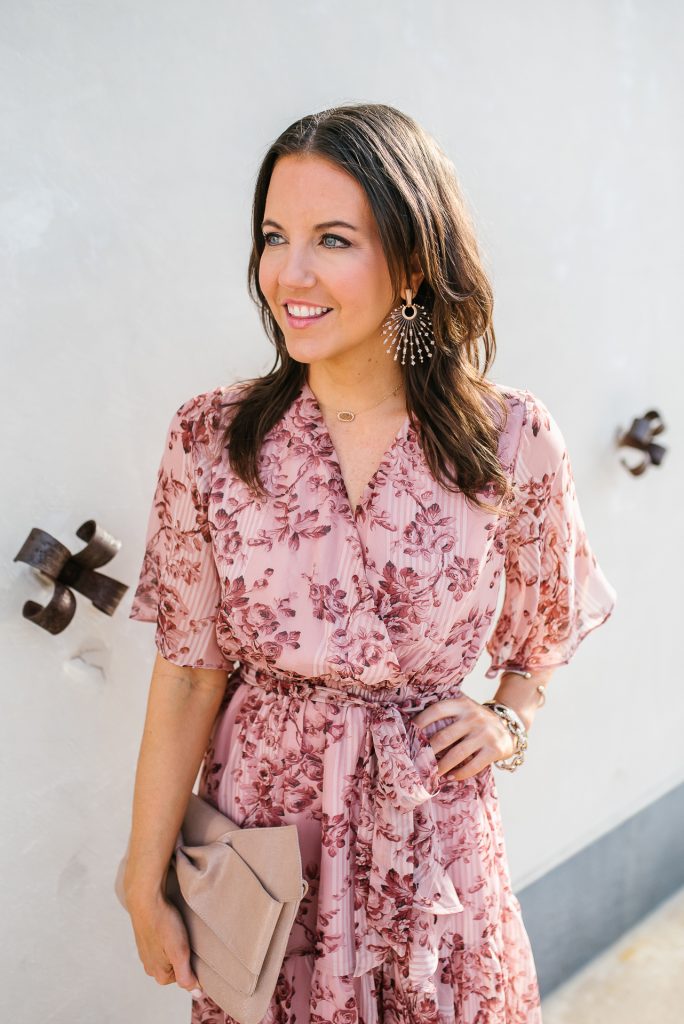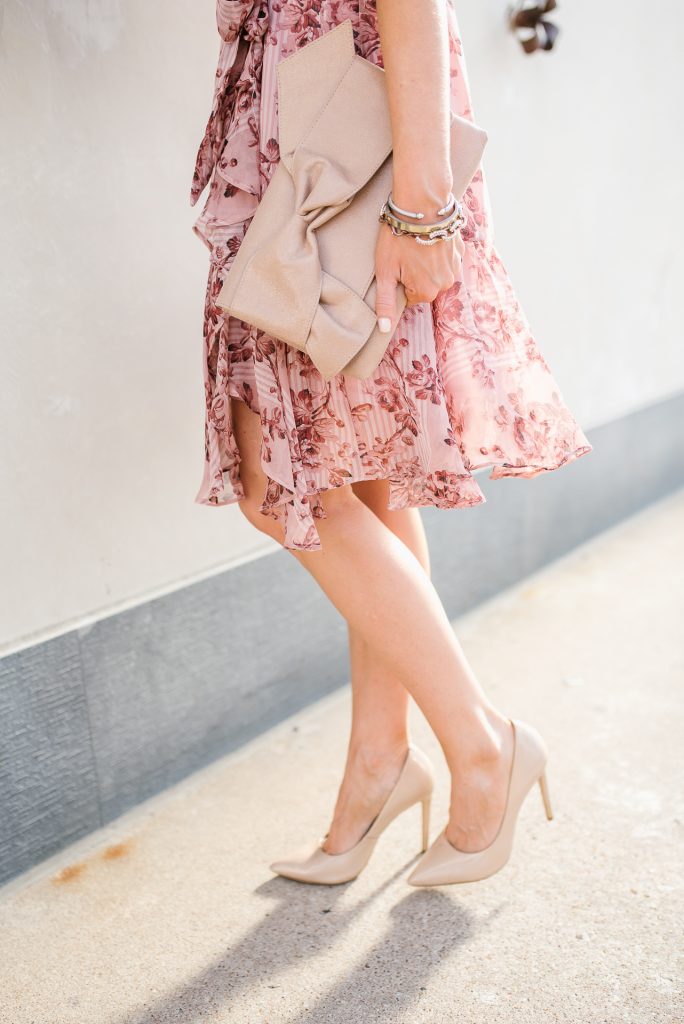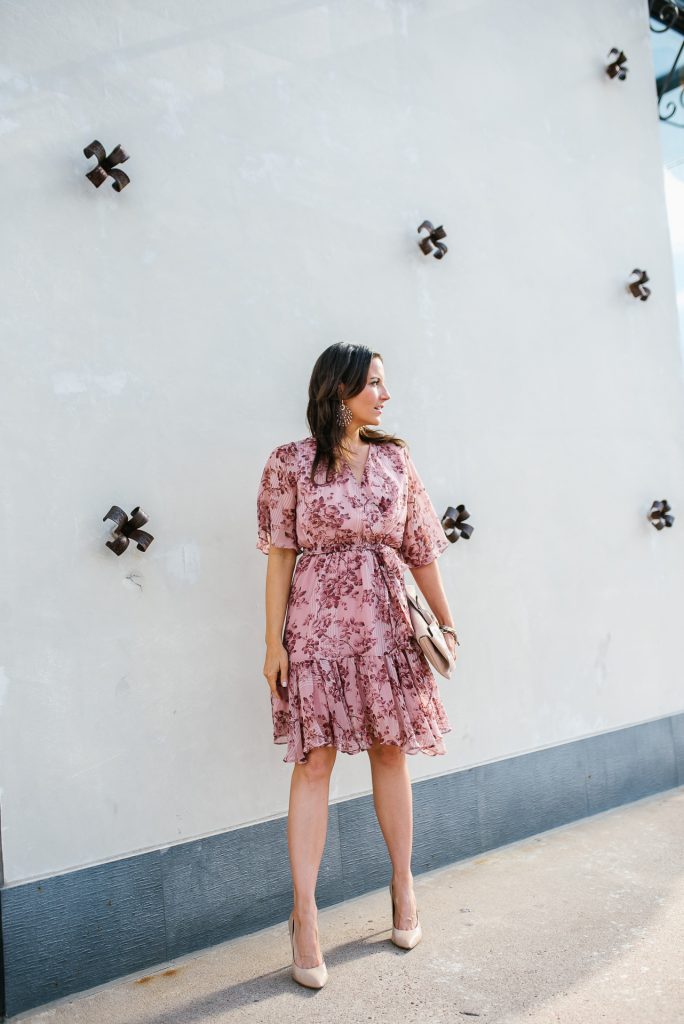 SHOP THE LOOK
Love this post? You may also love: