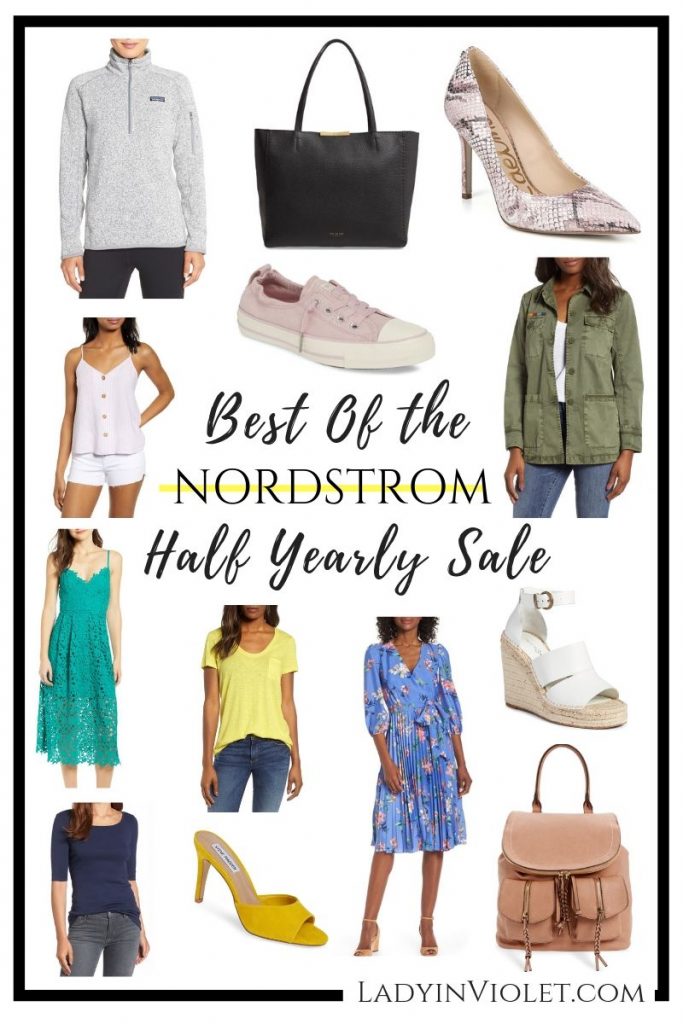 Happy Friday!!  I'm keeping with the sale theme from Monday and sharing some of my top Nordstrom Sale picks.  While the Nordstrom Anniversary Sale gets most of the big hype, I think the Half Yearly Sales are just as good a Nordstrom Sale.  The main difference between the two sales – The Anniversary Sale features some new items for fall and winter marked down and the Half Yearly Sales are all items that have already been on the site.  Both sales have great deals and cover all seasons.
The sale is pretty big, so I checked it out for you and found some of my top picks from the sale in a few categories.  I'm also including a few items previously featured on the blog too.  This sale is a great time to go back and look at items you were considering throughout the past year and see if they are now marked down.  The sale does end officially Sunday June 2nd, but some items will stay on markdown after that date.
A few noteworthy items –  The Patagonia fleece that everyone raves about, my favorite I own 2 pairs leggings, my favorite pair of jeans coming in under $100, and one of the comfiest dresses I own (seen styled here 3 ways).  Enjoy the post, enjoy your weekend, and thanks for stopping by!
BEST OF THE NORDSTROM HALF YEARLY SALE
SEEN ON THE BLOG

TOPS

DRESSES

SHOES

HANDBAGS

Love this post? You may also love: