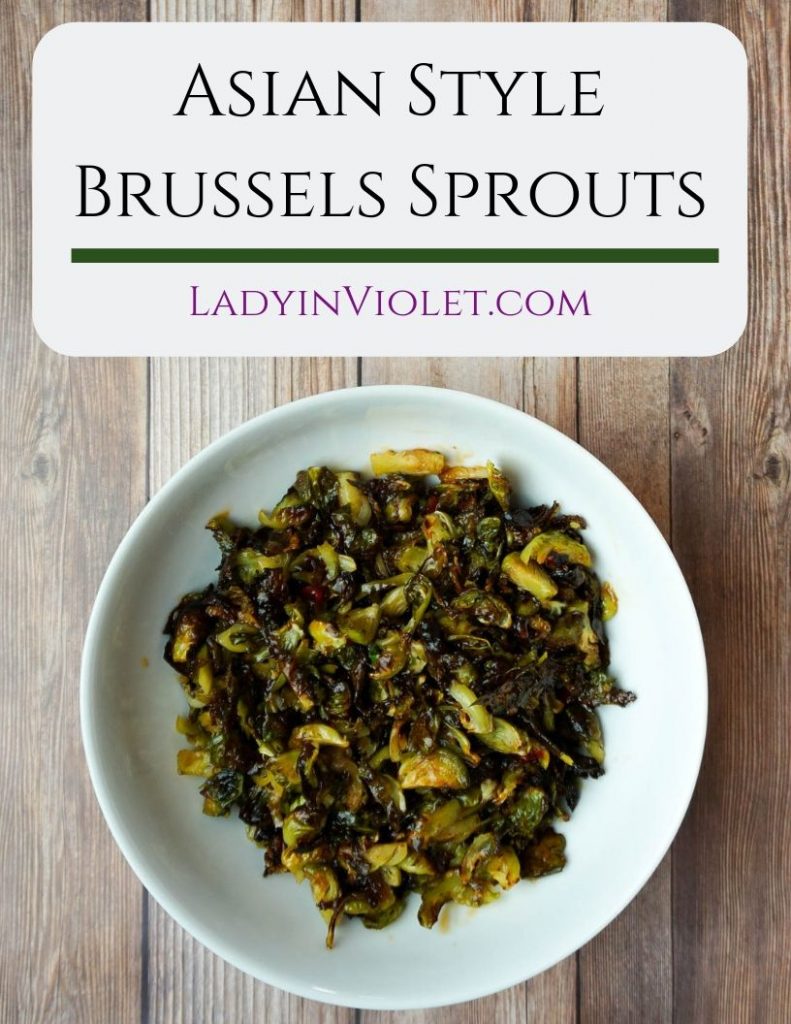 Happy Friday!! I'm back with another recipe post for ya'll! This Asian Style Brussels Sprouts recipe is one of my favorite side dish recipes.  It was inspired by a few local Houston restaurants who serve crispy brussels sprouts as sides and appetizers.  I decided to try and re-create this look at home, and I think I came pretty close!
It's a pretty simple asian inspired sauce with only 4 ingredients!  I love to use this sauce as a marinade and on other vegetables too.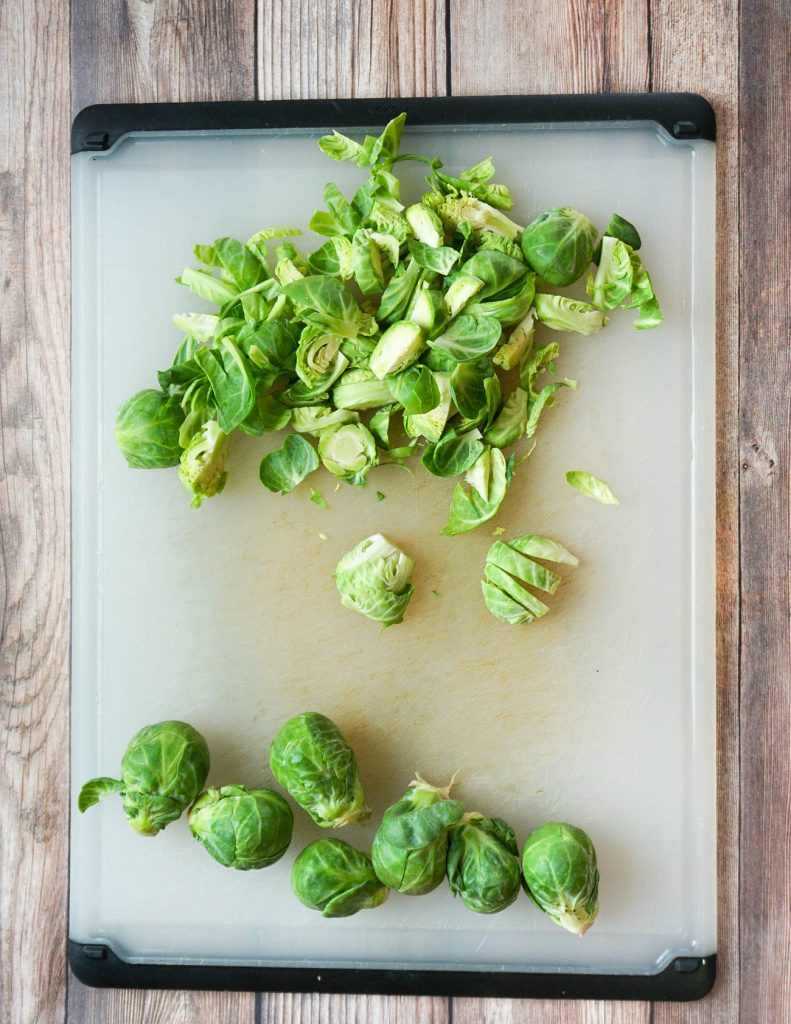 Two key things for creating this dish – chop the brussels sprouts thin and preheat your baking tray.  The preheated tray and thin pieces gives the sprouts a little extra crispiness.  For a shortcut, you can buy shaved brussels sprouts and leave the chopping to someone else.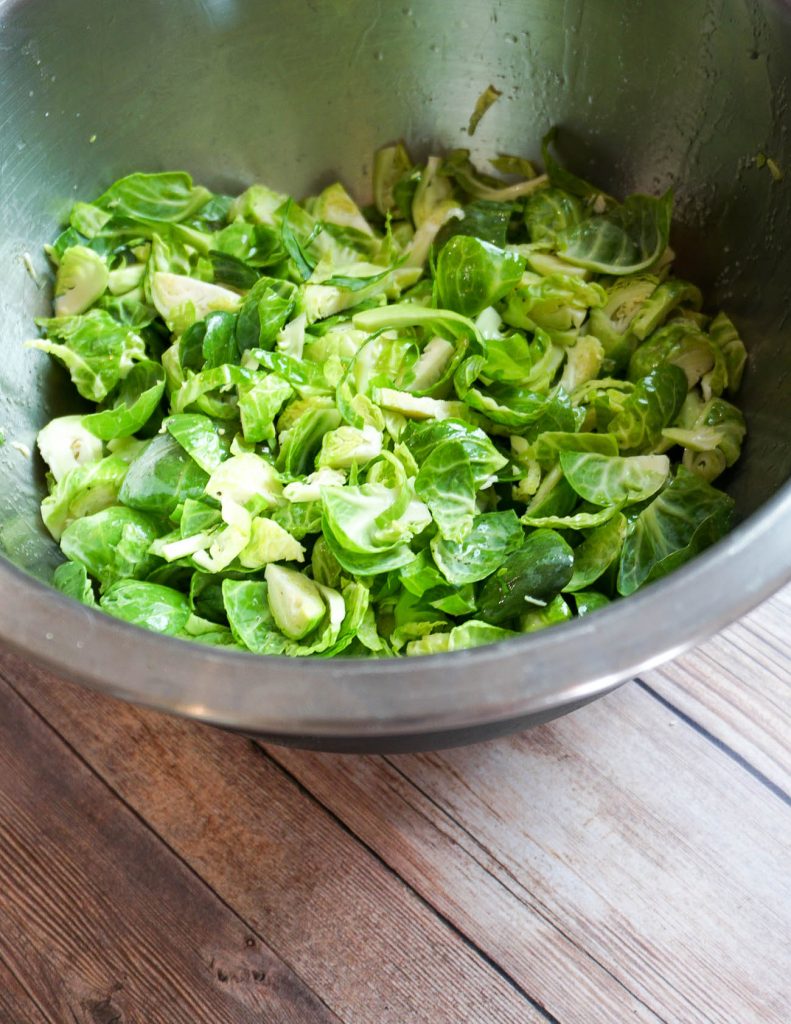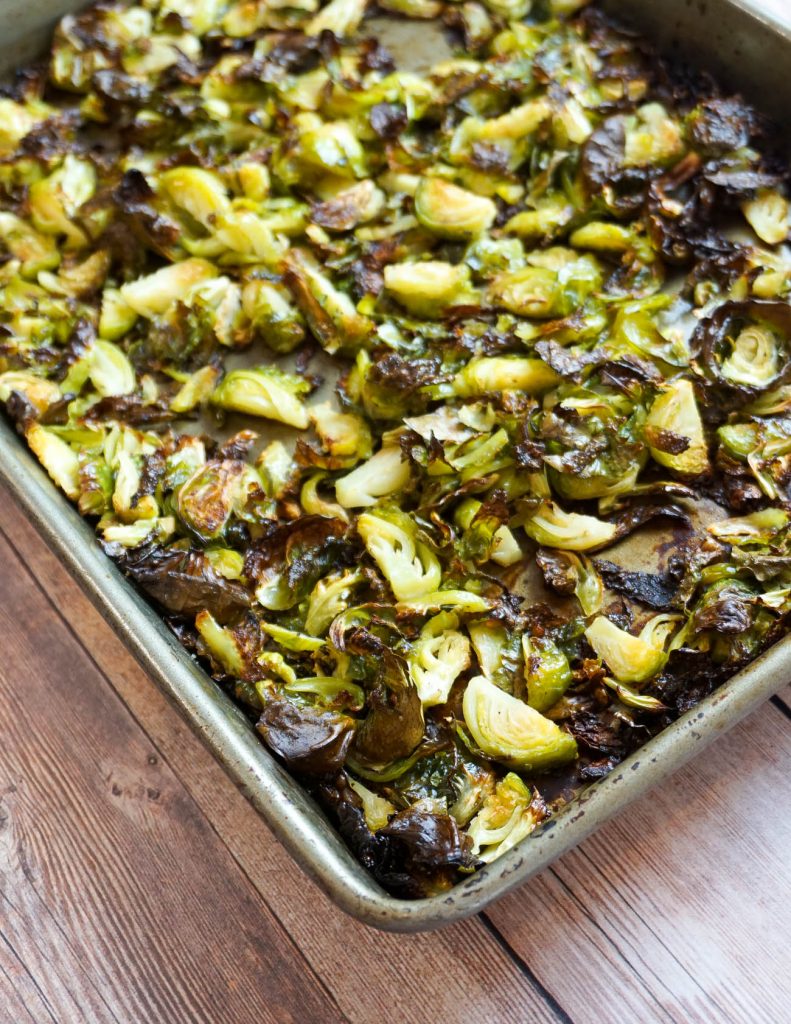 I bake them until they just start to brown, so that I have a mix of crispy and soft pieces.  You can let go a little longer for more crispiness, but keep an eye on them.  These sprouts can go from crispy to burnt quickly.
I toss the sauce on at the end to coat every piece and then serve immediately.  I love to serve this as a side dish with salmon or as part of vegetable bowl with sautéed cabbage and roasted cauliflower.  If you try out this dish let me know what you think!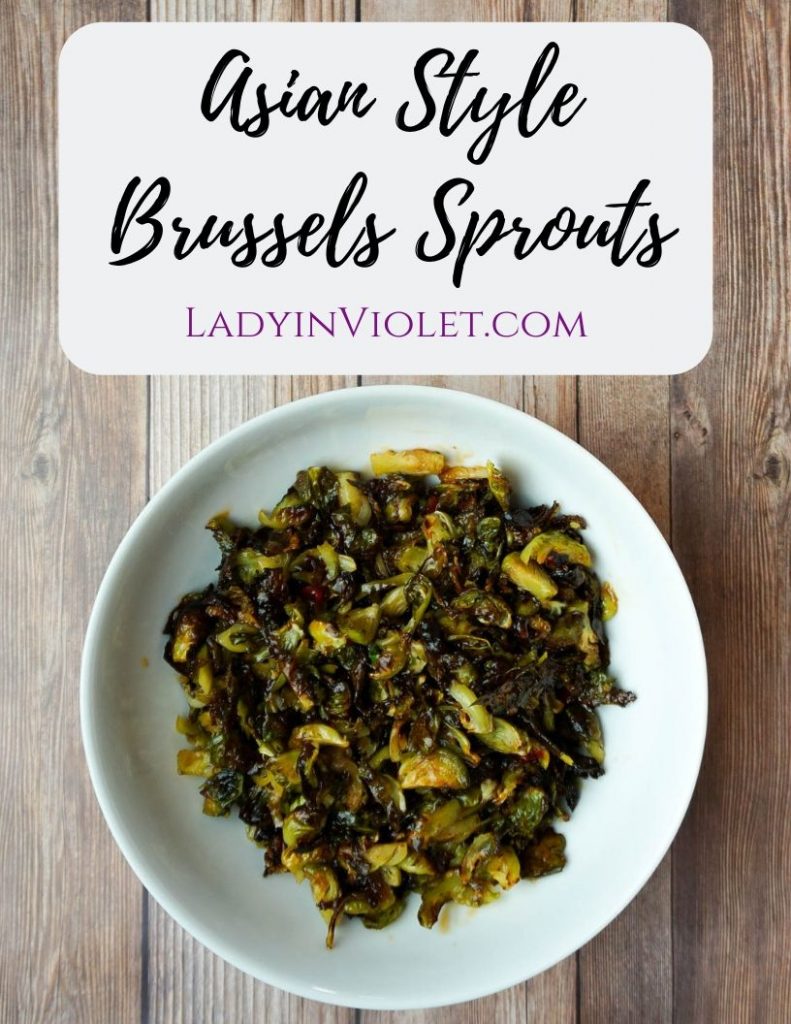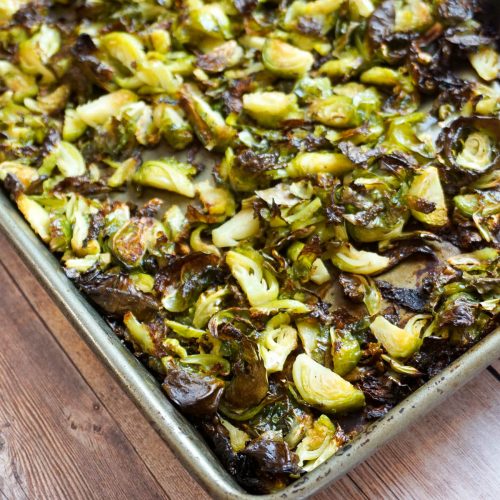 Asian Style Brussels Sprouts
Crispy Brussels Sprouts topped with an asian inspired sauce perfect as a side dish.
Ingredients
1

pound

brussels sprouts

1/3

cup

sweet chili sauce

1

tbsp

Sriracha sauce

1/8

cup

coconut aminos

1/2

tsp

fish oil

1-2

tbsp

extra virgin olive oil

1

pinch

salt and pepper
Instructions
Preheat oven to 425 degrees. Place baking sheet in oven to preheat.

Finely chop brussels sprouts. I chop off bottom and discard stem, then chop in half, and then chop each half into 3-4 slices.

Toss brussels sprouts in a bowl with olive oil, salt, and pepper.

Once oven is preheated, pull baking sheet out of oven. Be Careful it will be hot! Pour brussels sprouts onto pan, and spread out evenly with spatula.

Bake brussels sprouts for 20-30 minutes. Stirring about every 10 minutes. Remove Brussels sprouts when they reach the desired crispiness.

Toss brussels sprouts in a large mixing bowl with fish oil, sweet chili sauce, sriracha sauce, and coconut aminos. MIx to combine, serve immediately.
Notes
Serve alongside Salmon or as part of a vegetable bowl. 
Love this post? You may also love: