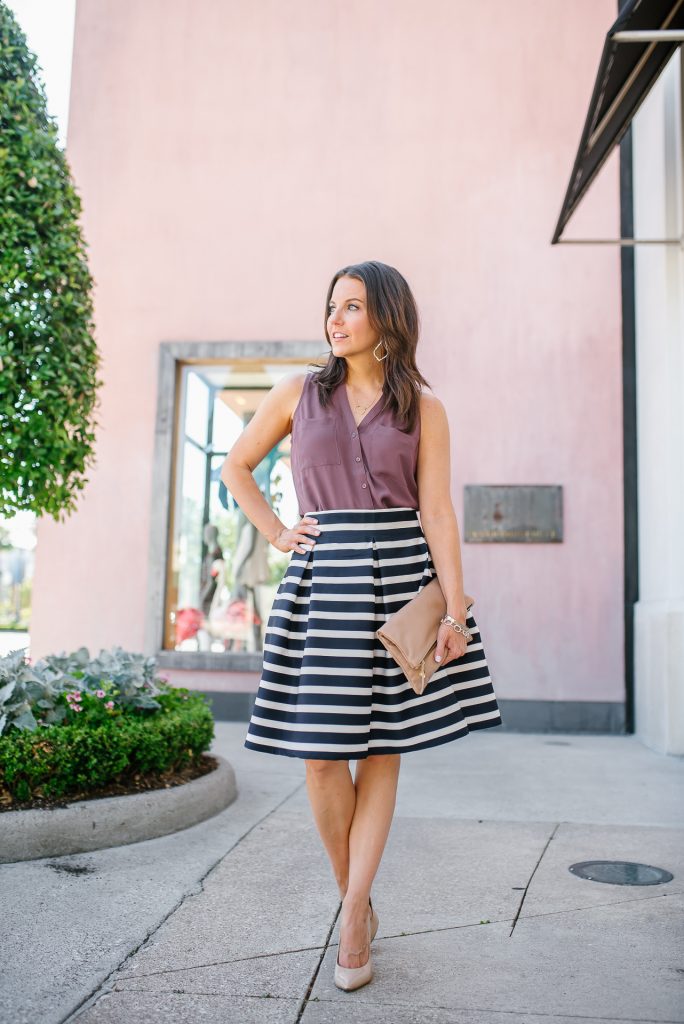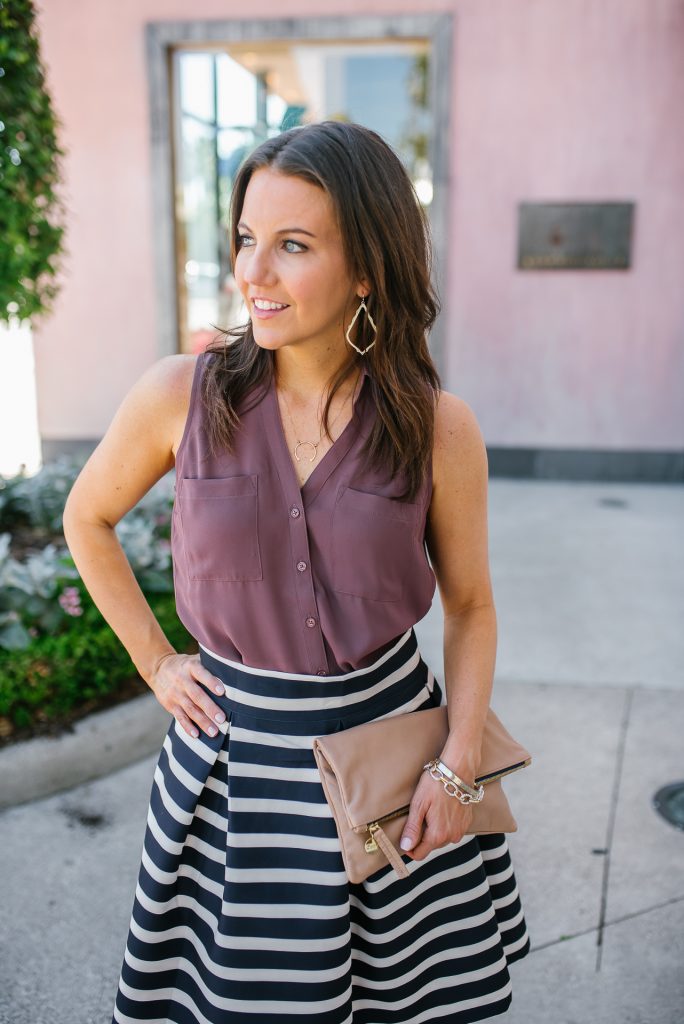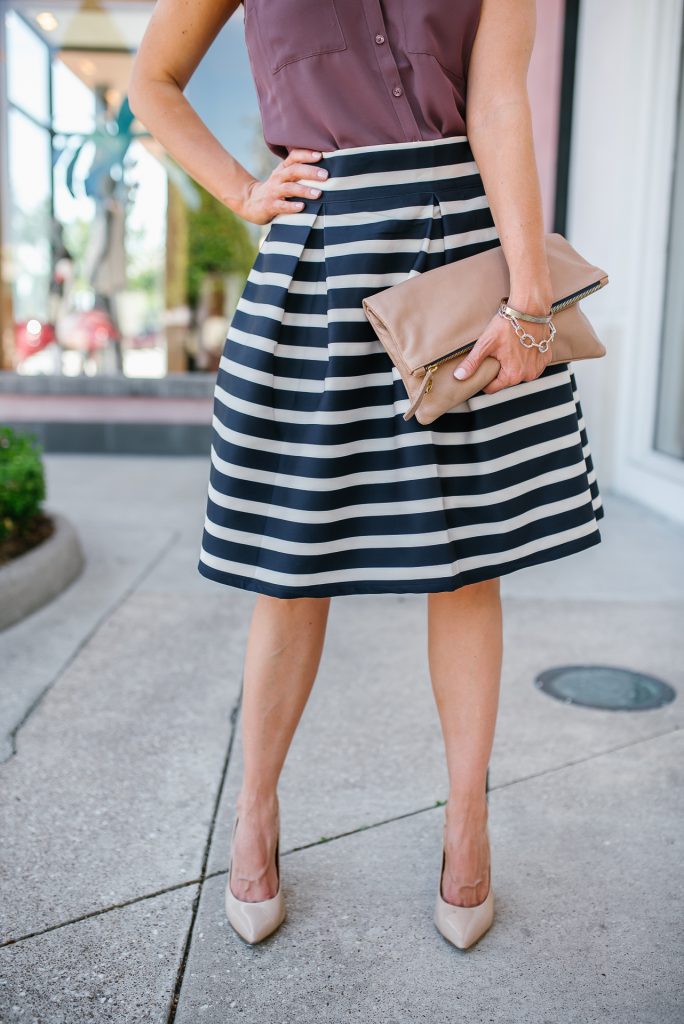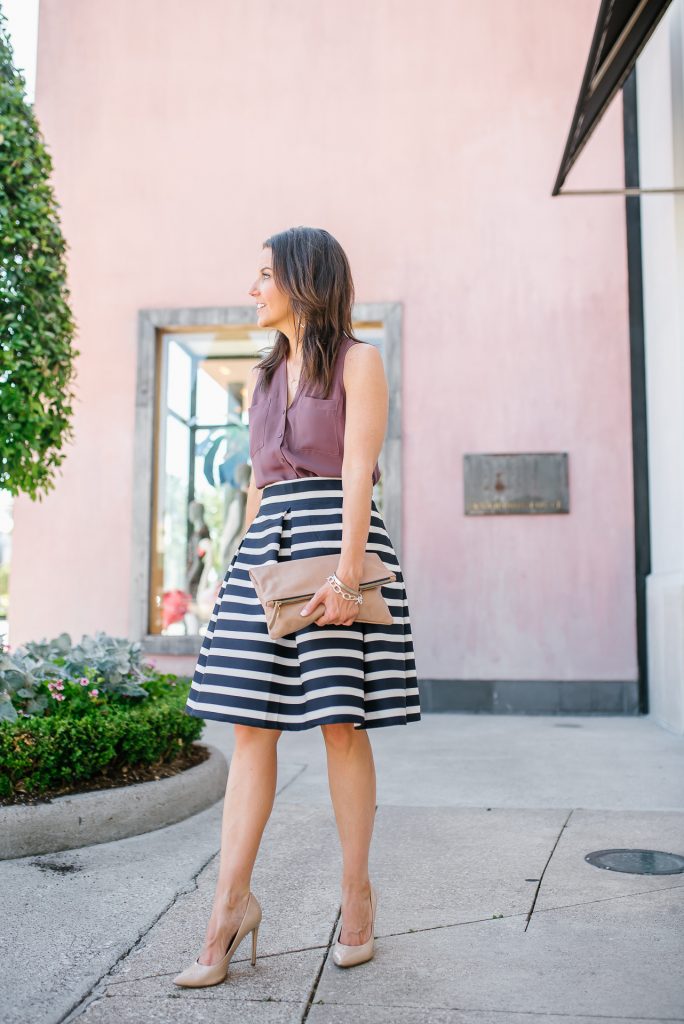 Hello ladies!! How was your weekend?   I had a pretty good one enjoying some yummy Houston restaurants.  Friday night, we headed to one of Houston's hottest spots, Nancy's Hustle.  We made the reservations like a month ago, and I was so excited to finally check this place out.  The food was so good, and I definitely plan to go again!  Saturday we enjoyed a healthy lunch and then followed it up with a stop at a chocolate store to keep it balanced. LOL.  We wrapped up the weekend enjoying Mexican food with the family for Father's Day.  It was a fun and very delicious weekend!
I'm kicking off this week's posts with a little workwear for you.  I'm loving this mauve and navy color combo. You can also pair this top with a pair of navy cotton shorts for a dressy casual summer day look.  This top is a go to of mine for office clothes, because they usually don't need to be ironed.  I own some long sleeve versions and decided to pick up this sleeveless blouse version for summer.  It was their perfect piece to pair with my striped a-line skirt.
This full skirt is so cute and fun!  I paired it with a thin striped tank for a friend's baby shower about a month ago. I really loved the play on stripes.  This skirt pairs perfectly with button down tops for the office.  Because of the fullness of the skirt, I do recommend pairing it with something a little more fitted to keep your proportions balanced.  One thing I like about both of these pieces is that I can continue wearing them in fall and then again next spring.  This top is perfect to layer with cardigans, and the skirt will pair great with fitted sweaters.
I hope you all have a fabulous week ahead!  Also for all my Houston area ladies, I will be hosting an event at Loft in Sugar Land this Sunday evening.  I'll be sharing summer outfit ideas and helping with a little shopping.  You can get all the info on the Facebook Event page HERE, be sure and RSVP so I know you will be coming.  I hope some of you can make it out, so we can meet and chat fashion for a bit!
Photography By: Banavenue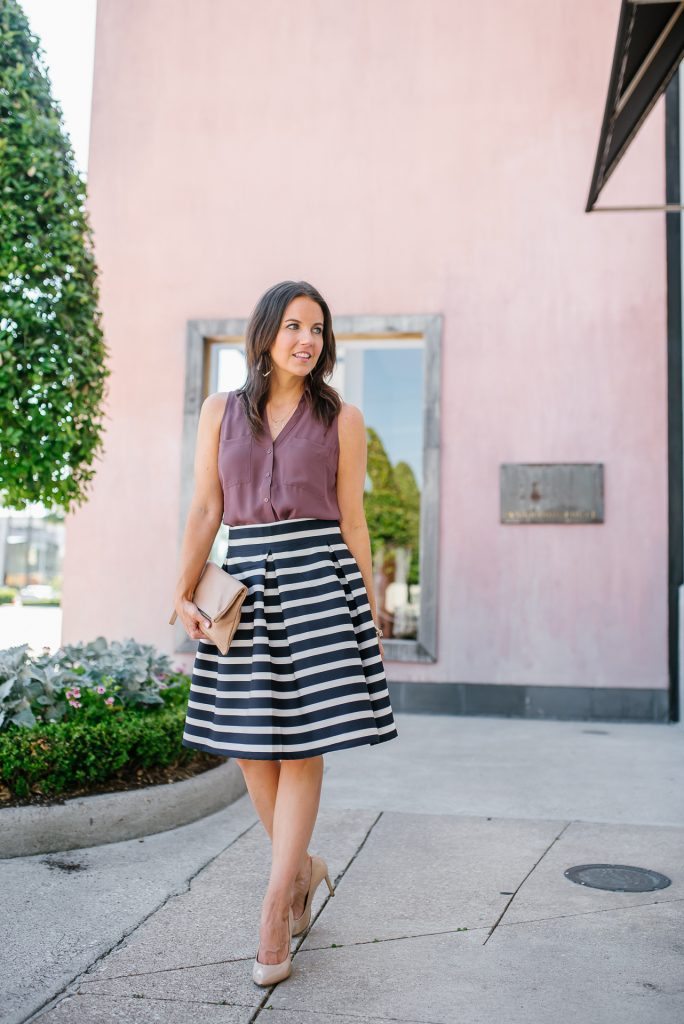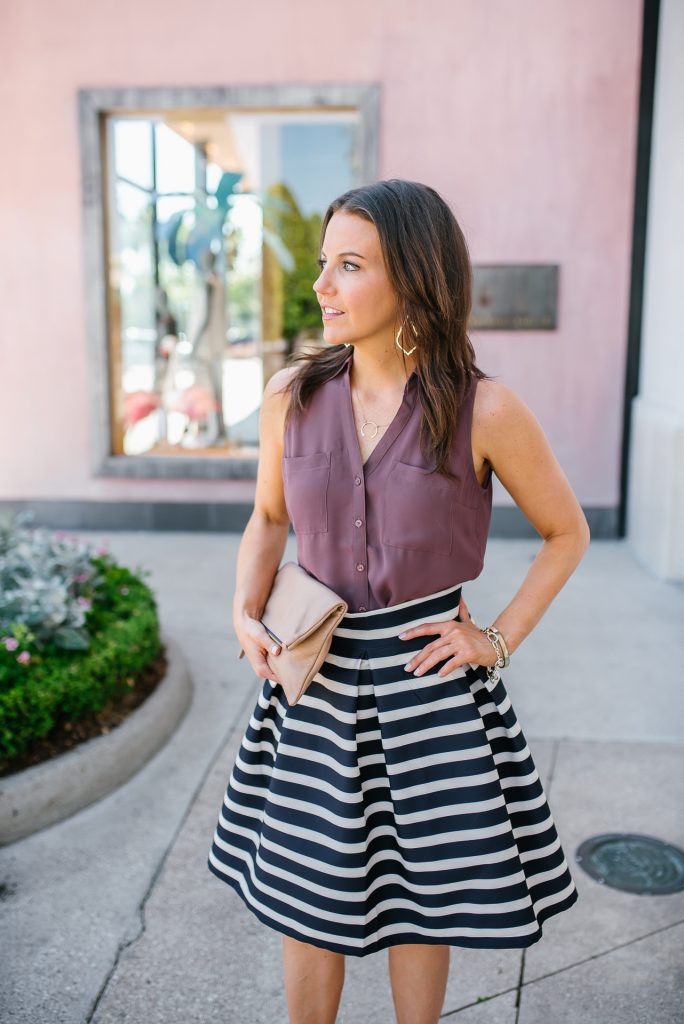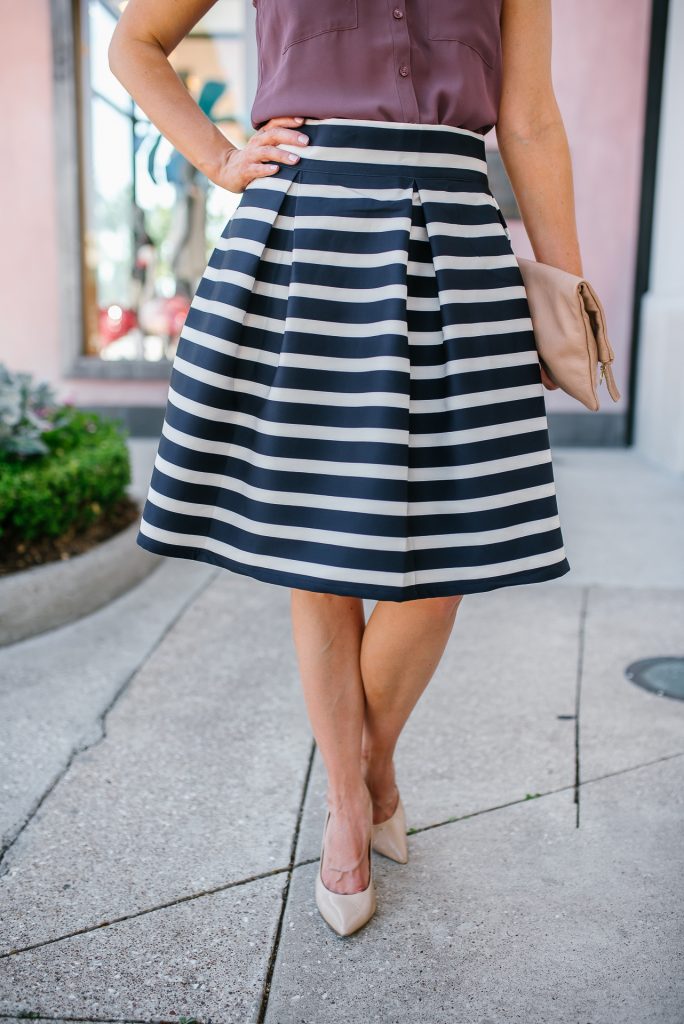 SHOP THE LOOK

Love this post? You may also love: