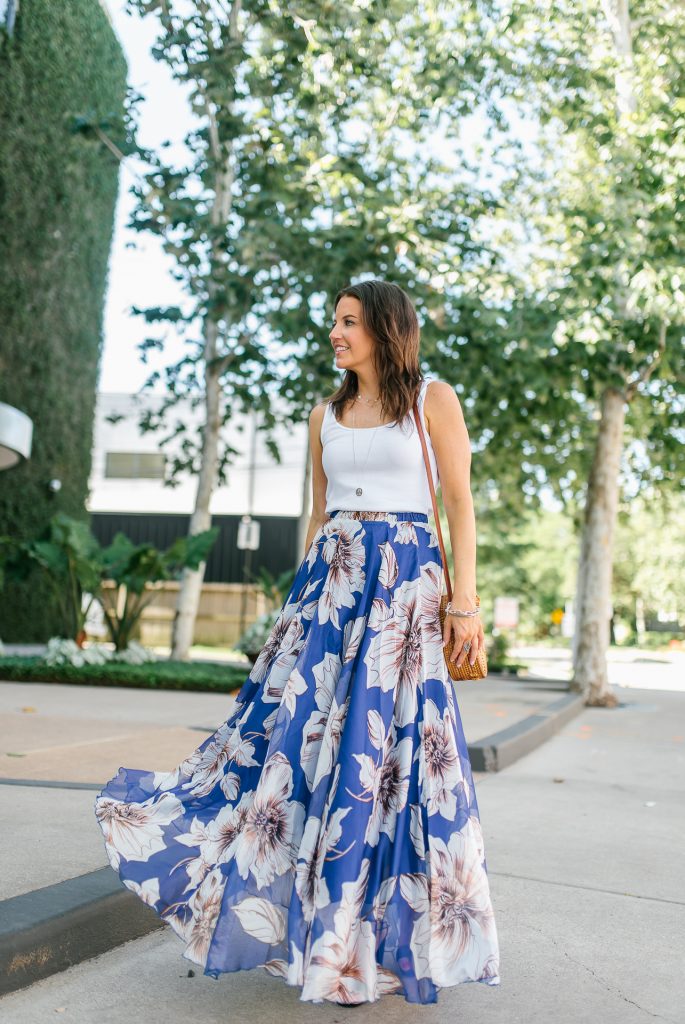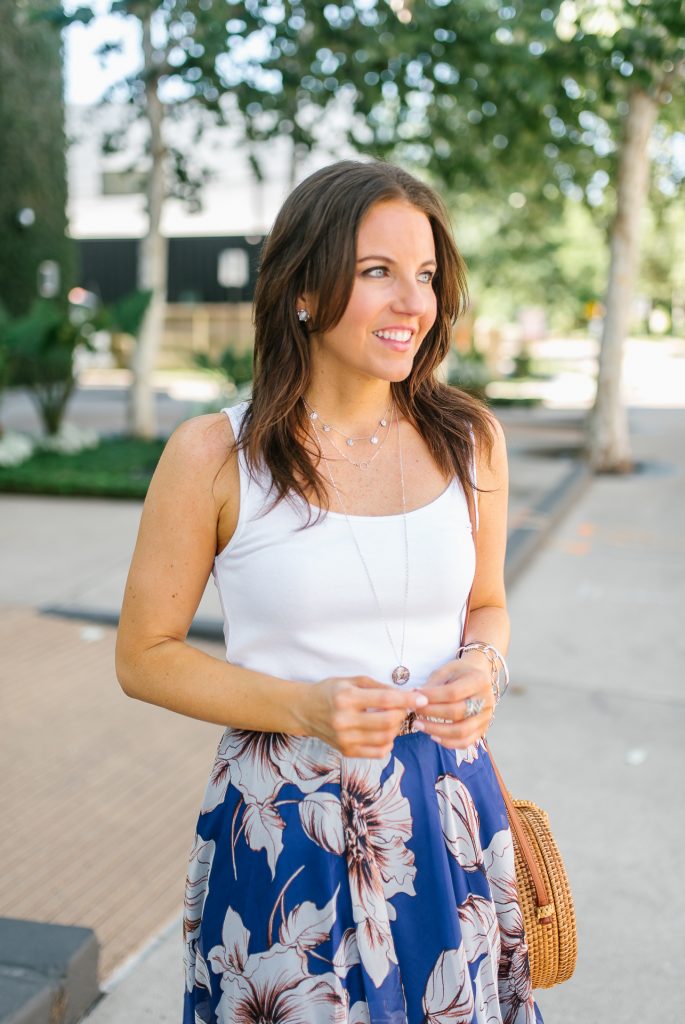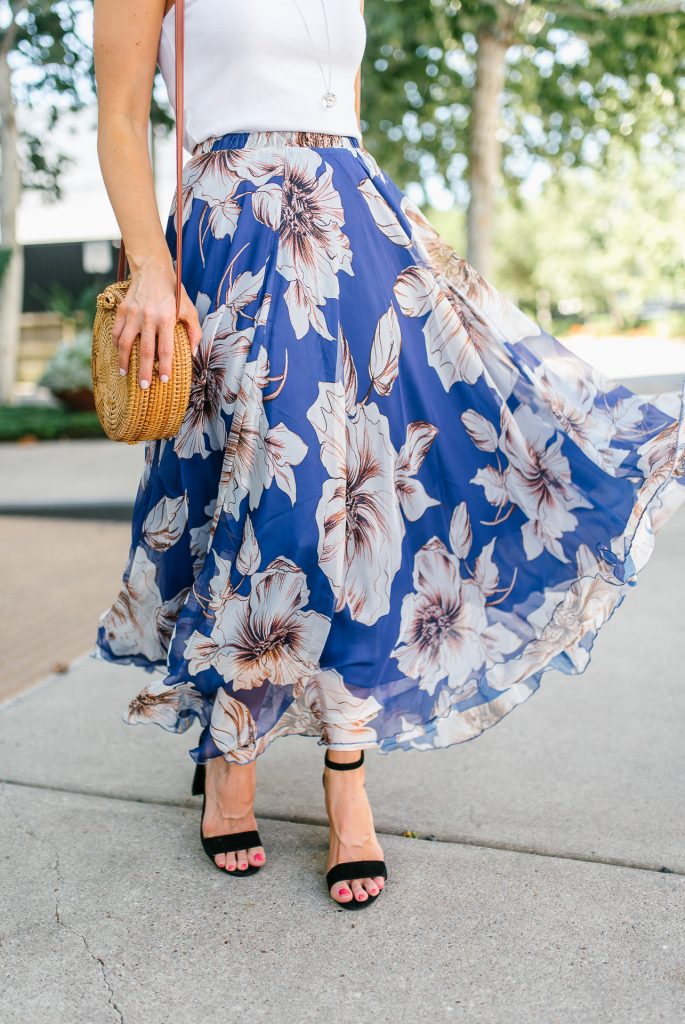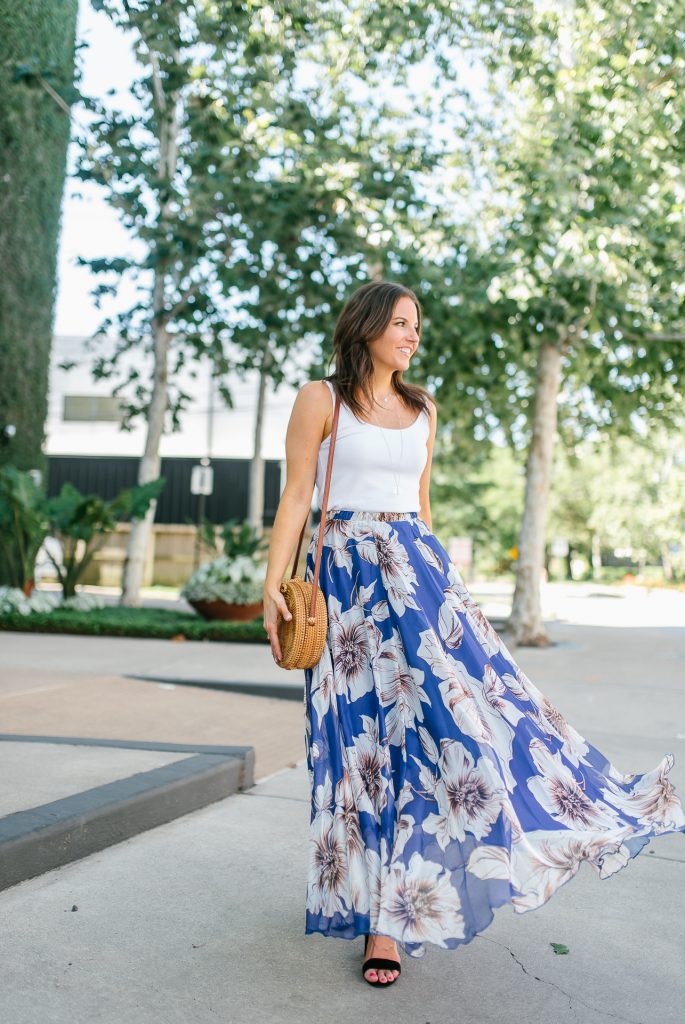 Hello friends and Happy Monday!!  Ok, so I totally wrote this post last week before heading out on my trip.  Check back later this week for an update on how my first trip to Colorado went!  First fun thing of July is crossed off the list! Now it's time to start getting ready for the big Nordstrom Anniversary Sale!  It starts in the middle of the day this year on Friday which well I'm not sure how I feel about that.  I like being able to wake up early and prep a post for you guys that first day of early access.  With it now being in the middle of my work day, I unfortunately will not be able to get that to you until the weekend.  But don't worry, I still have a super fun fashion post planned for Friday!  Stay Tuned friends!
Now, let us talk about this gorgeous blue floral maxi skirt! It's so fun to dress up for date night or dress more boho chic for daytime. I paired this with a black halter bodysuit for a dinner date a few weeks ago.  It was the perfect summer Friday night outfit.  This skirt moves so beautifully when you walk!  For a more daytime brunch look, I pair it with a basic white tank top and layered silver necklaces.  I think it will be cute to toss a black sweater over it in the fall and winter too.
For sizing, I ordered an XS mainly for the shorter length. In the waist, I probably would be more comfortable in a small, but the XS still fits just snuggly.  The website has exact measurements, so I knew it would be snug when I ordered it, but I really wanted the short length for my height.
Alright ya'll, I hope you have a great week ahead!
Photography By: Ban Avenue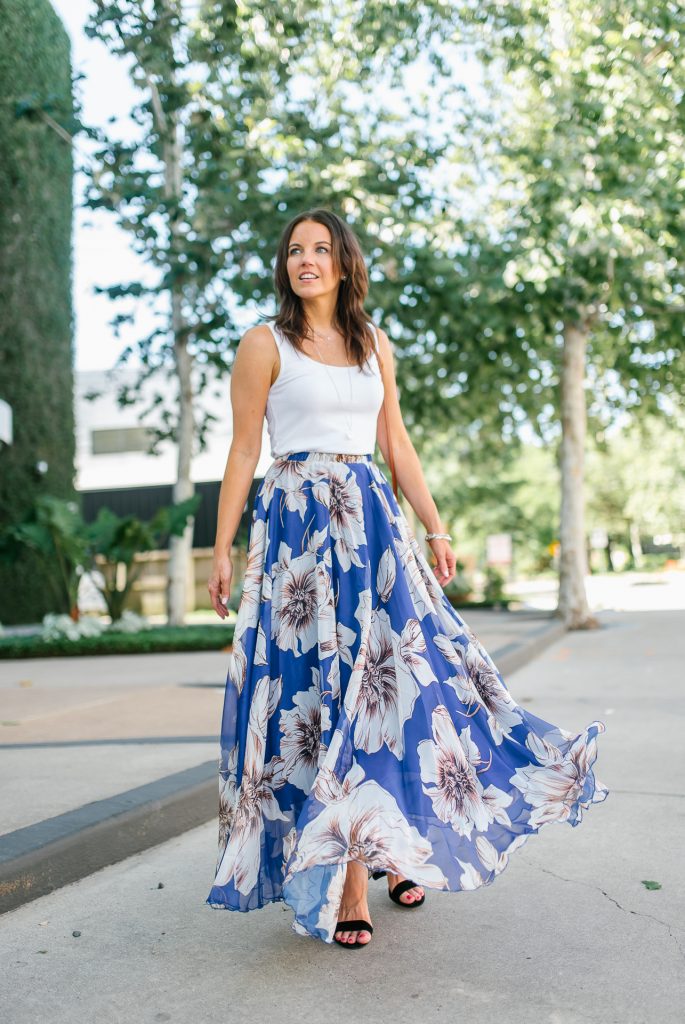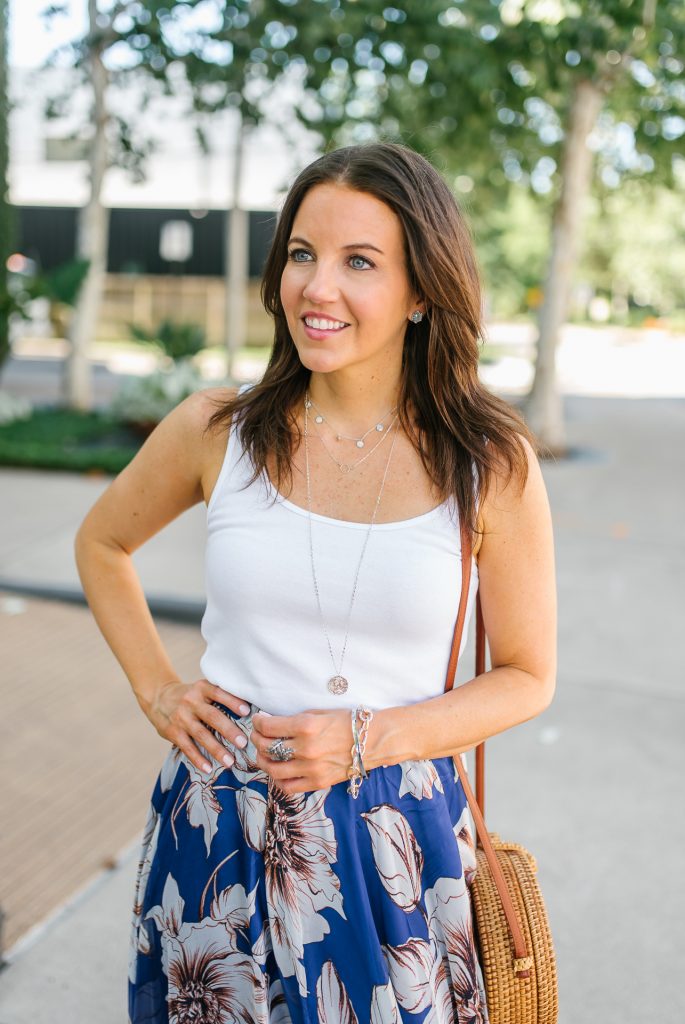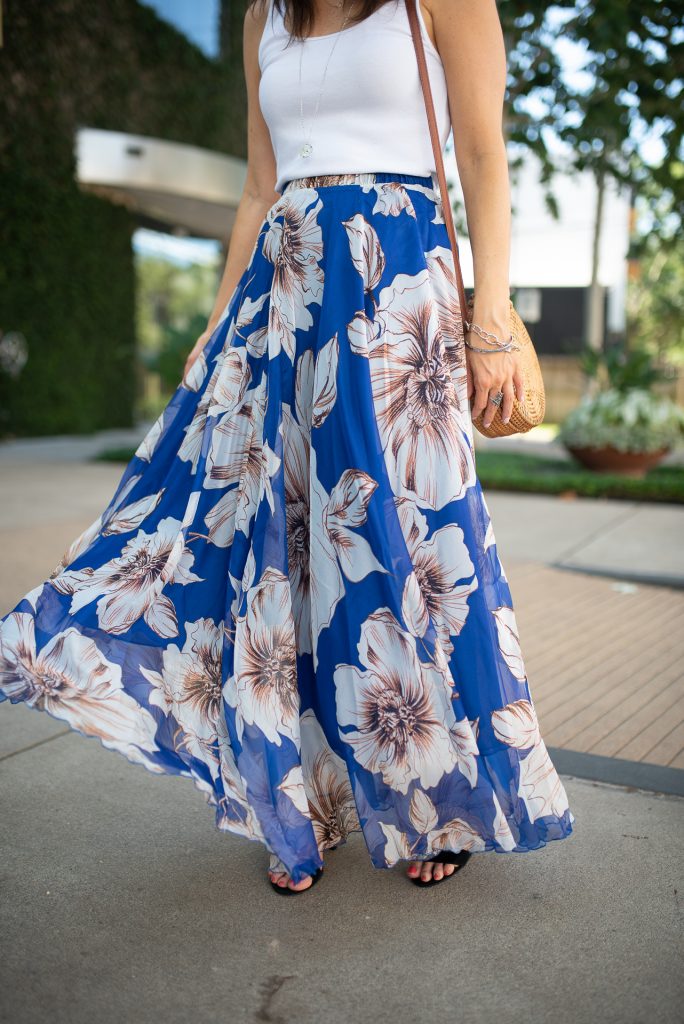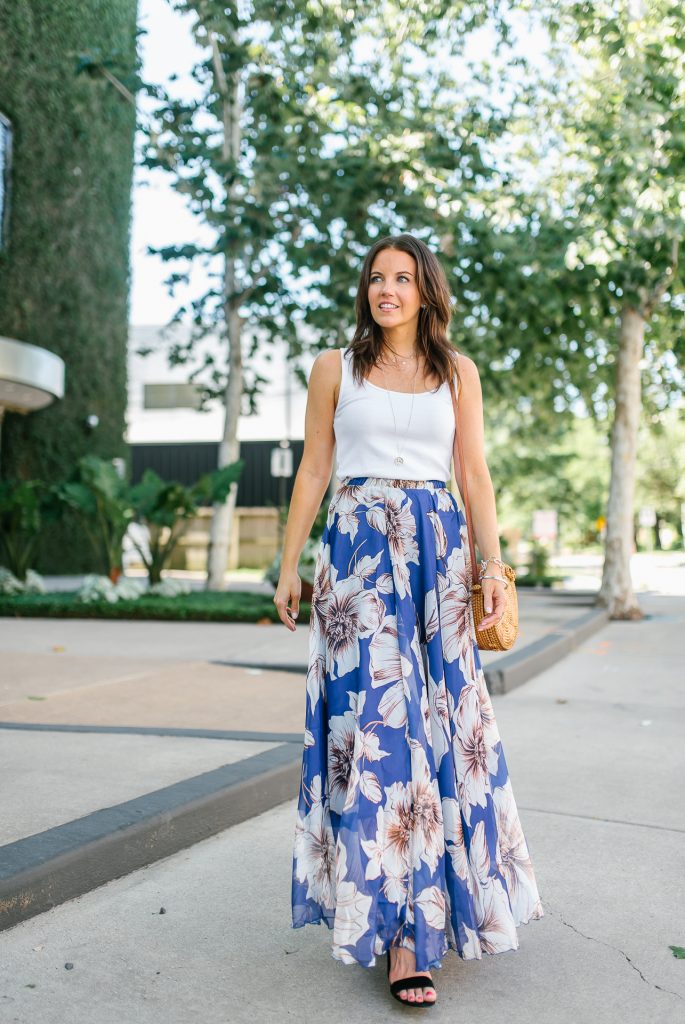 SHOP THE LOOK