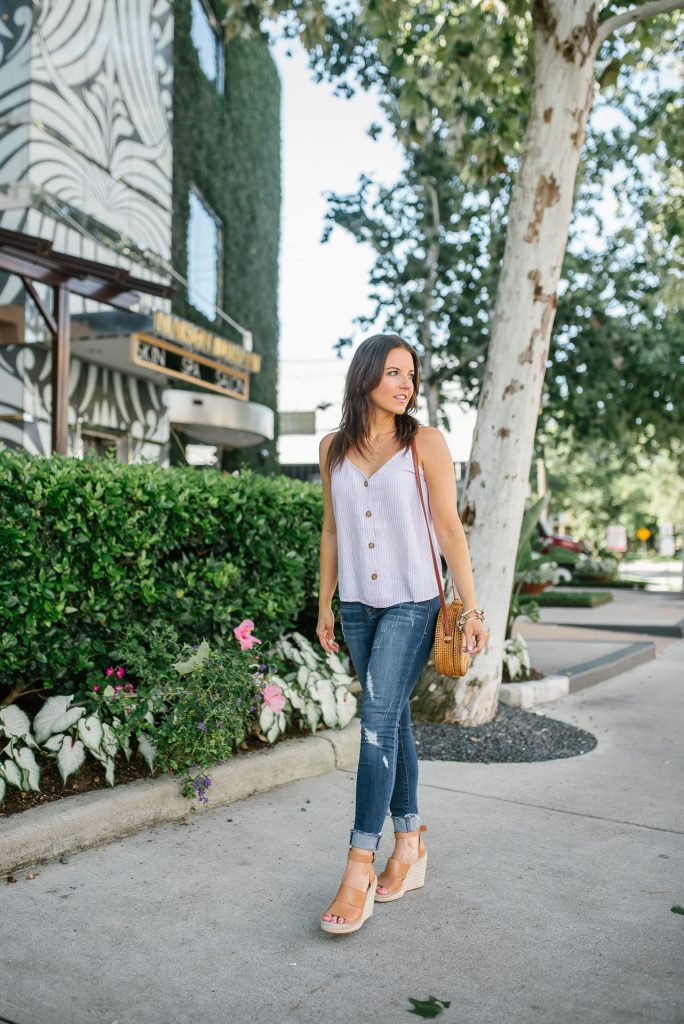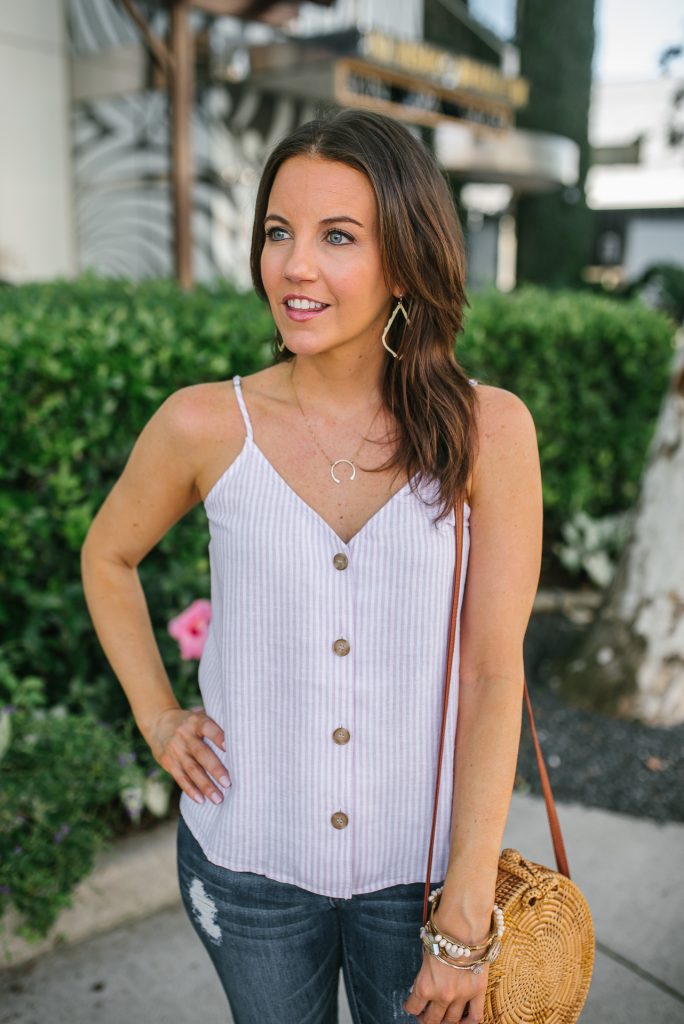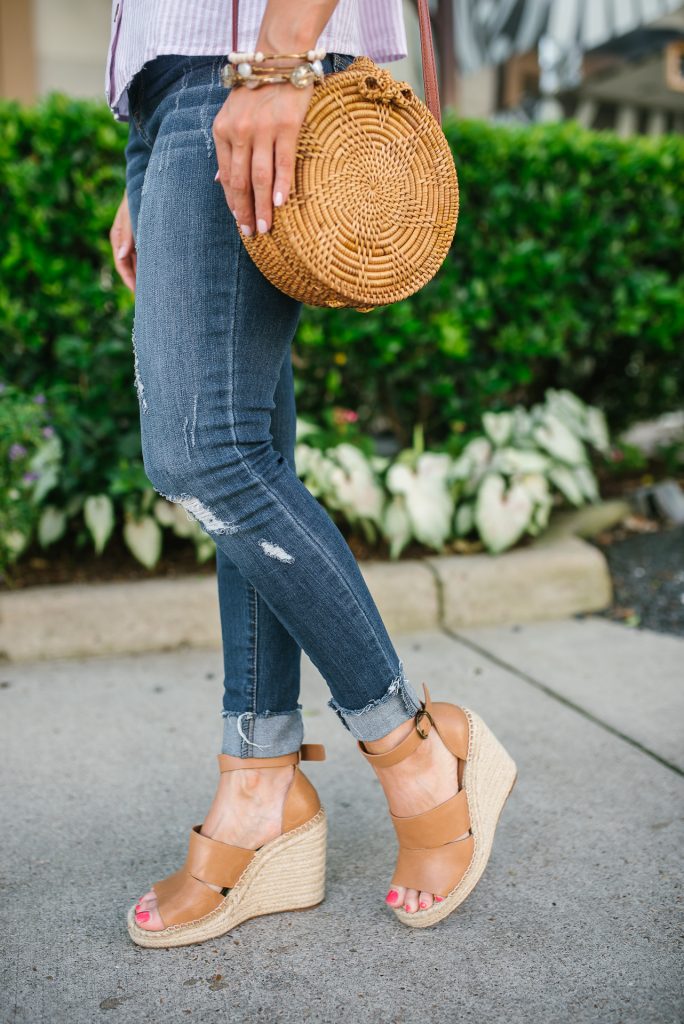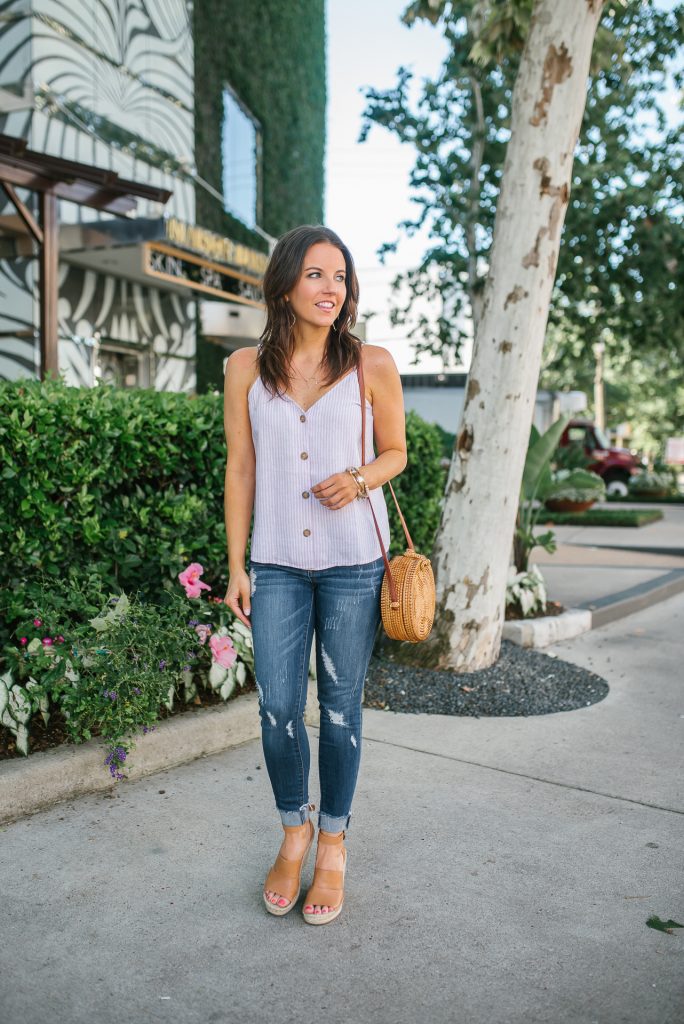 Hello Ladies! Hope your week is off to a fabulous start!!  Are you ready for the big Nordstrom Anniversary Sale this week?  Early Access starts on Friday, and I'm hoping to have a post up for ya'll at the start of the sale at 1130am CT.  I'm planning to shop the shoes, jeans, and basics for myself.  Let me know in the comments what you are planning to buy this year!
My trip to Breckenridge, Colorado last week was a big success!  It was nice to get out of the humidity for a bit.   We hiked up a mountain to check out a waterfall, did some horseback riding in Vail, and enjoyed a glass of wine or two outdoors while admiring the mountain views.  All the view were so gorgeous, and the weather was sunny and perfect!  One day, I will have to brave the cold and venture out during the ski season.
Now let's talk about this outfit, I have been wanting a button front cami all summer.  I picked this one up during the Nordstrom Half Yearly Sale earlier this season.  It's currently still on sale too!  It's a great piece to wear stand alone with jeans or shorts and to layer underneath a light jacket or cardigan.  I also linked a similar style from Amazon with a bunch of color options.  I originally planned on getting a white one because I think it would be great for layering in the fall.  When I saw the pink stripe though, I could not resist!
Alright ya'll, hope the rest of your week goes well, and  I will see you guys back here on Friday for the start of the Nordstrom Anniversary Sale for Nordstrom cardholders!
Photography By: Ban Avenue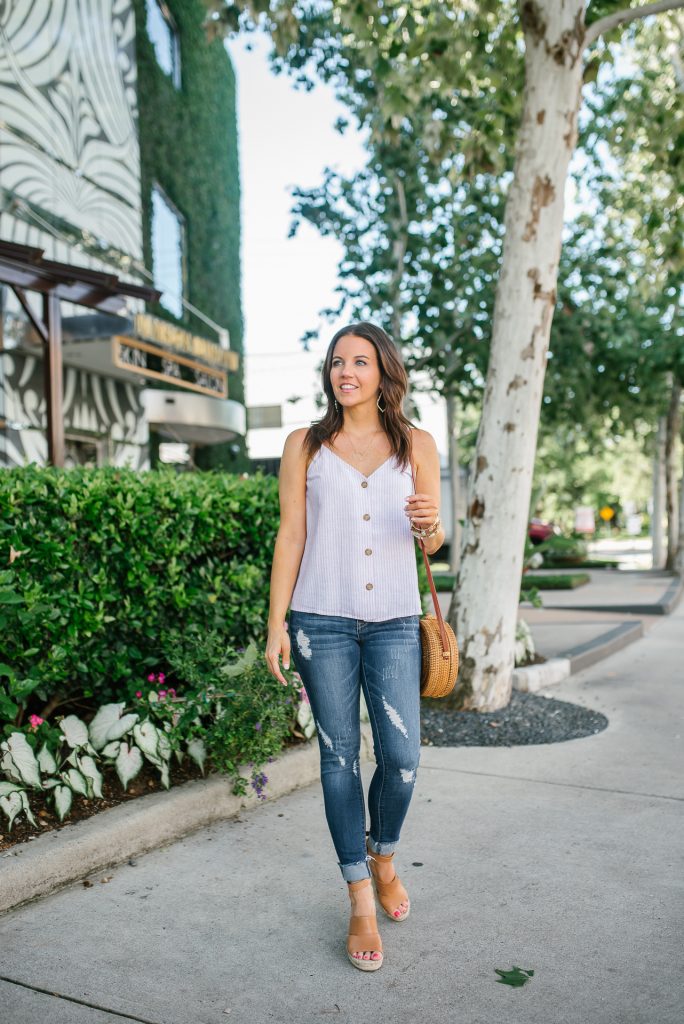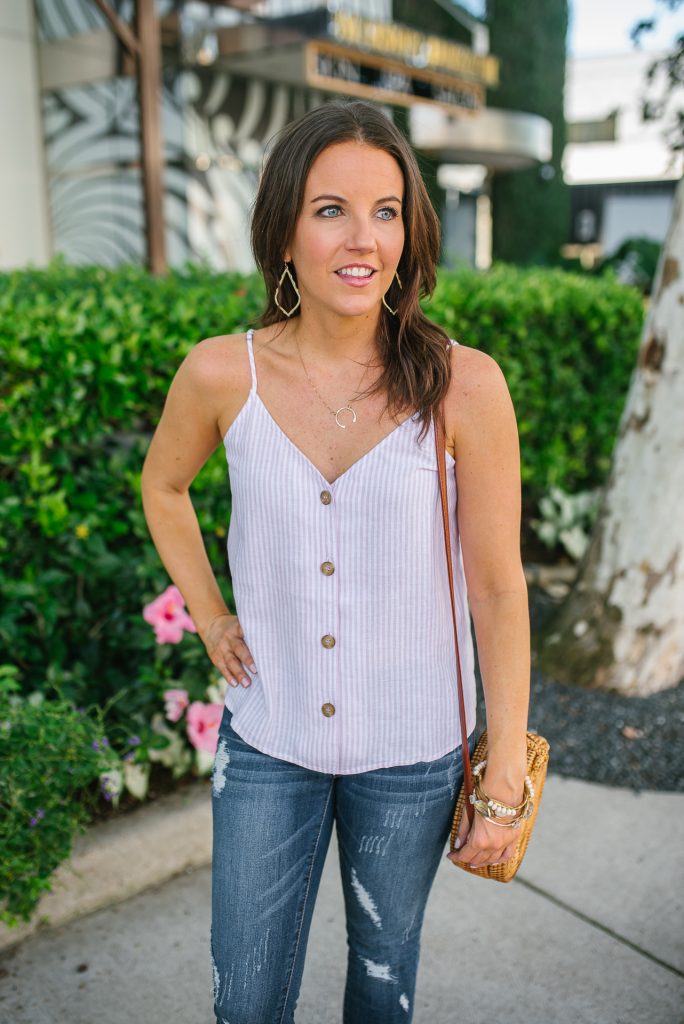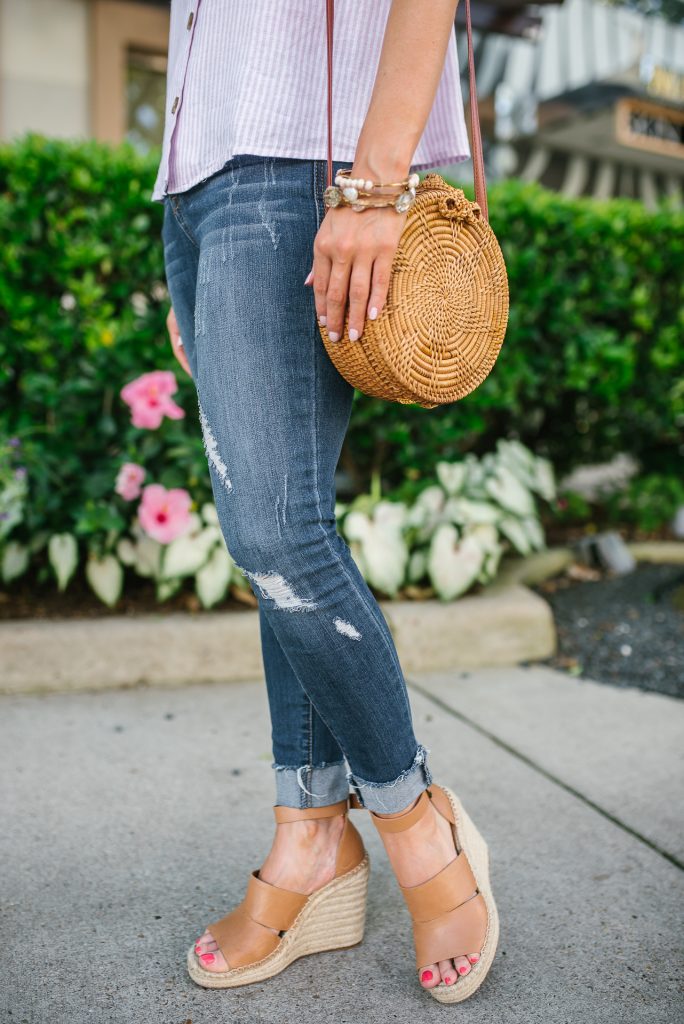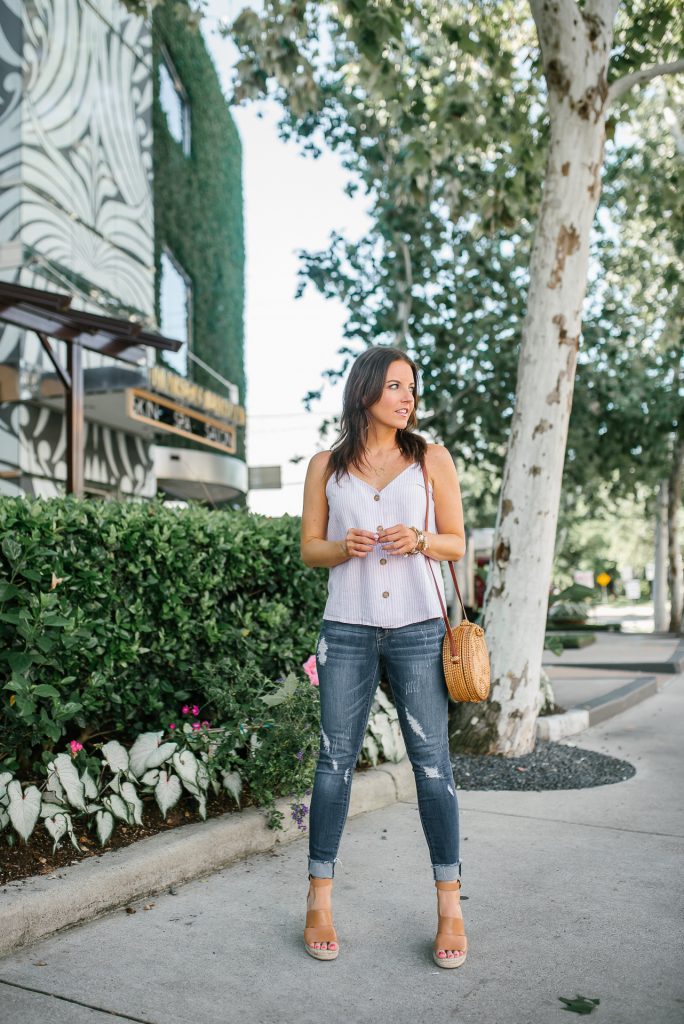 SHOP THE LOOK
Love this post? You may also love: