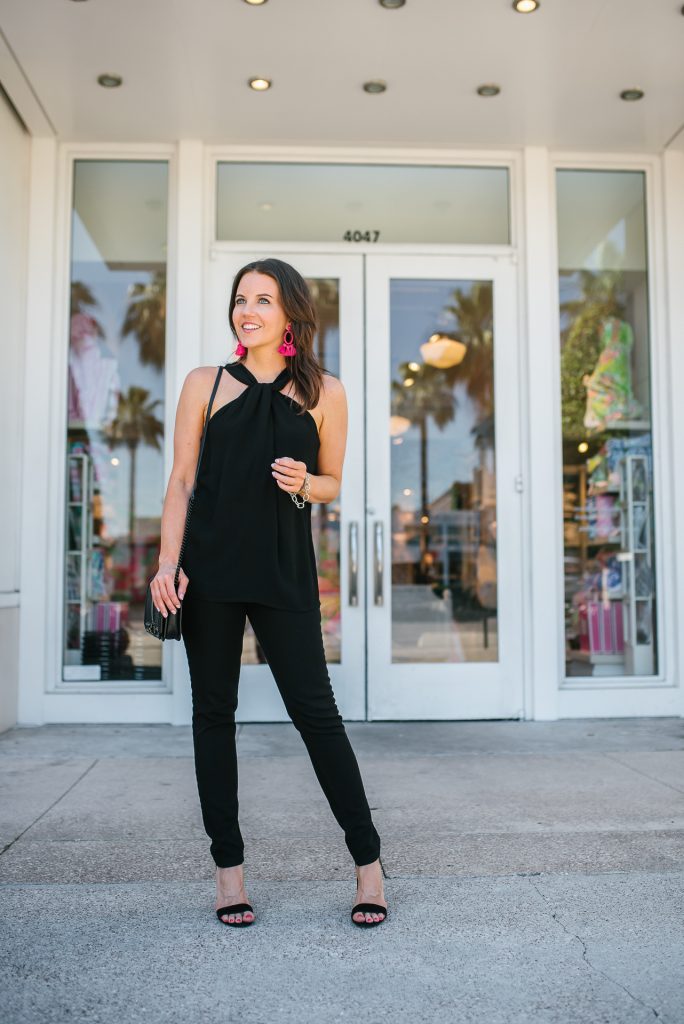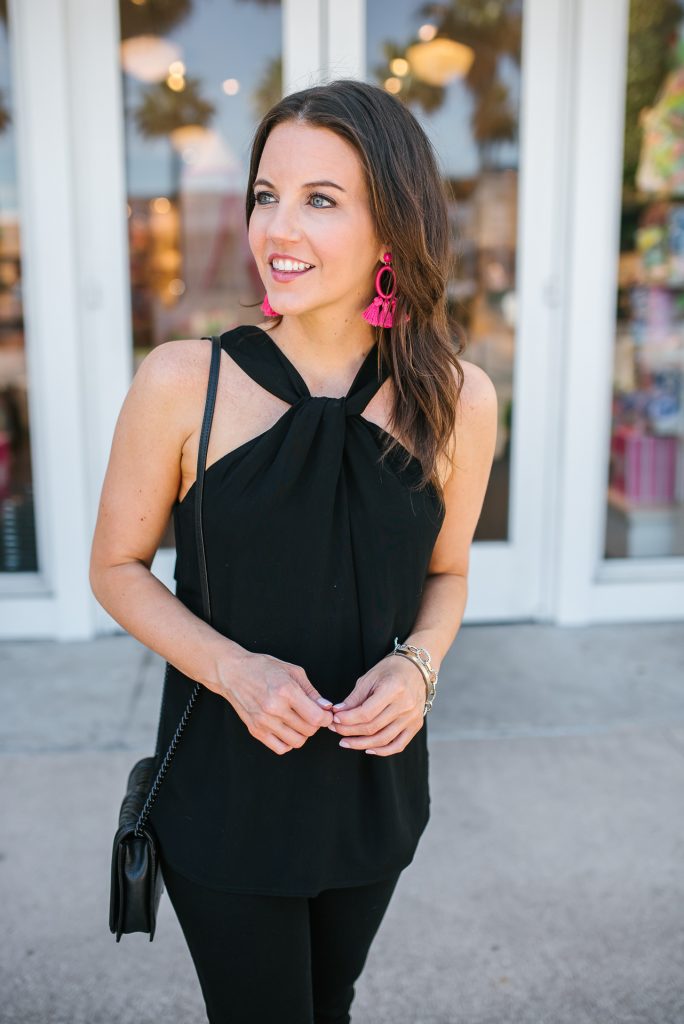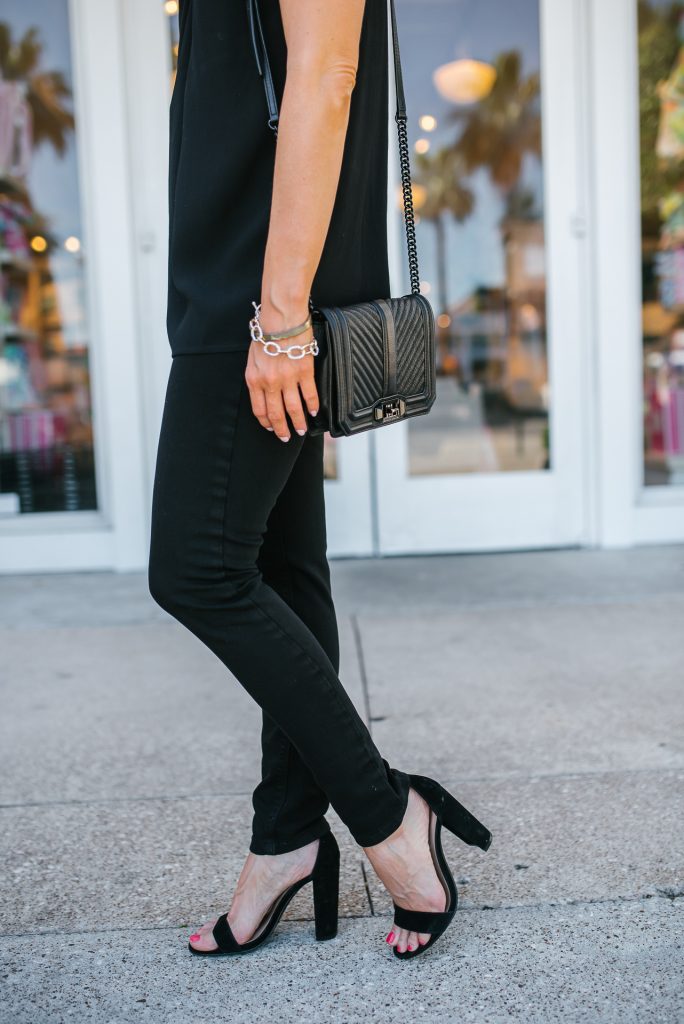 Hello Hello!  Well most of my Nordstrom Anniversary Sale items have shipped, so hopefully next week I will be able to share a little try on session with ya'll to showcase what I bought.  So far, I only had one item canceled, a pair of flared leg jeans from Frame Denim.  I'm hoping I can find them back in stock by the end of sale.  I picked up my first pair from this brand last year and love them!!
So let's take a little sale break, and talk about this super chic date night or girls' night out outfit idea.  I love an all black look for a chic and sophisticated vibe.  Halter tops are one of my favorite top styles for summer. I love how they show off your shoulders.  This one has a nice loose and comfy fit. One other thing I like about this top is that it zips up the back.  Many halters are tie tops, and I really prefer the zipper option.
It's also a good length to pair with skinny jeans or to tuck into a pair of cotton shorts.  Depending on your work dress code, you could also tuck it into a pencil skirt for the office.  It comes in a few colors, but I couldn't resist the black.  The chic look of the top made me want to create a full chic outfit.  I went with a head to toe all black theme, but added in one pop of color with my earrings to break it up a little and a little bit of eye catching color to the look.
Hope you all are having a fabulous week so far! Check back Friday for a little Dressing Room Diaries for the start of the Nordstrom Anniversary Sale public access!! See you then!
Photography By: Ban Avenue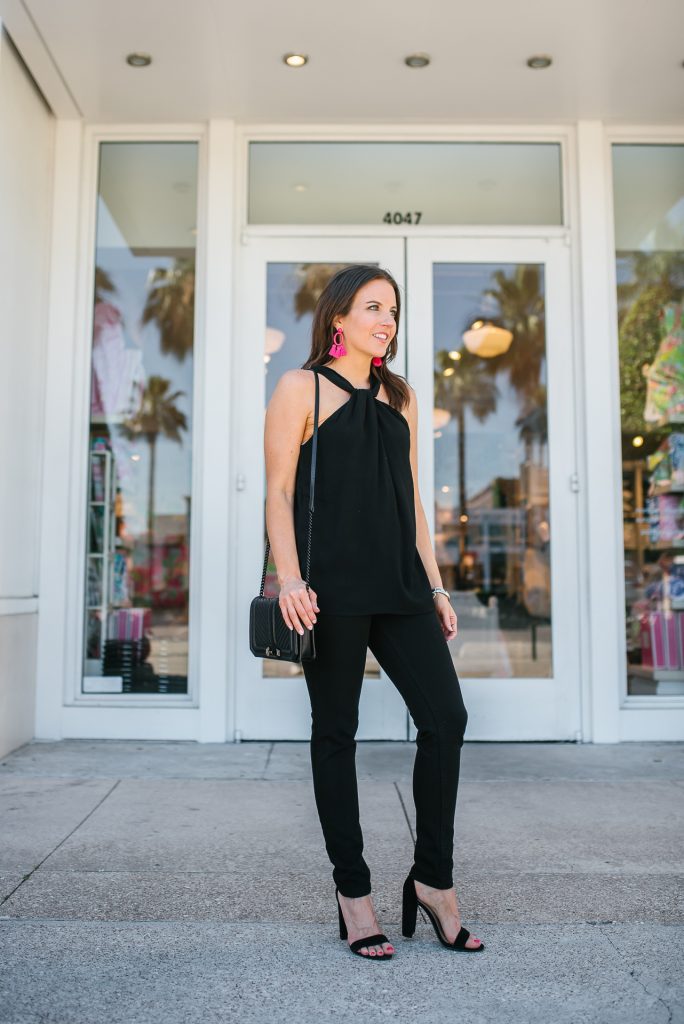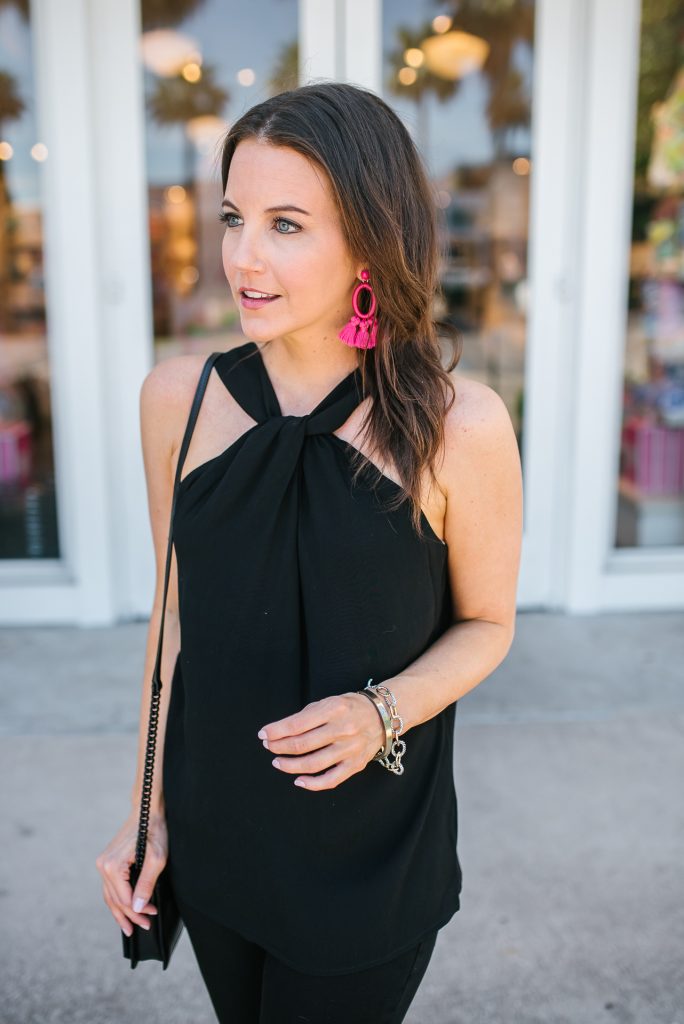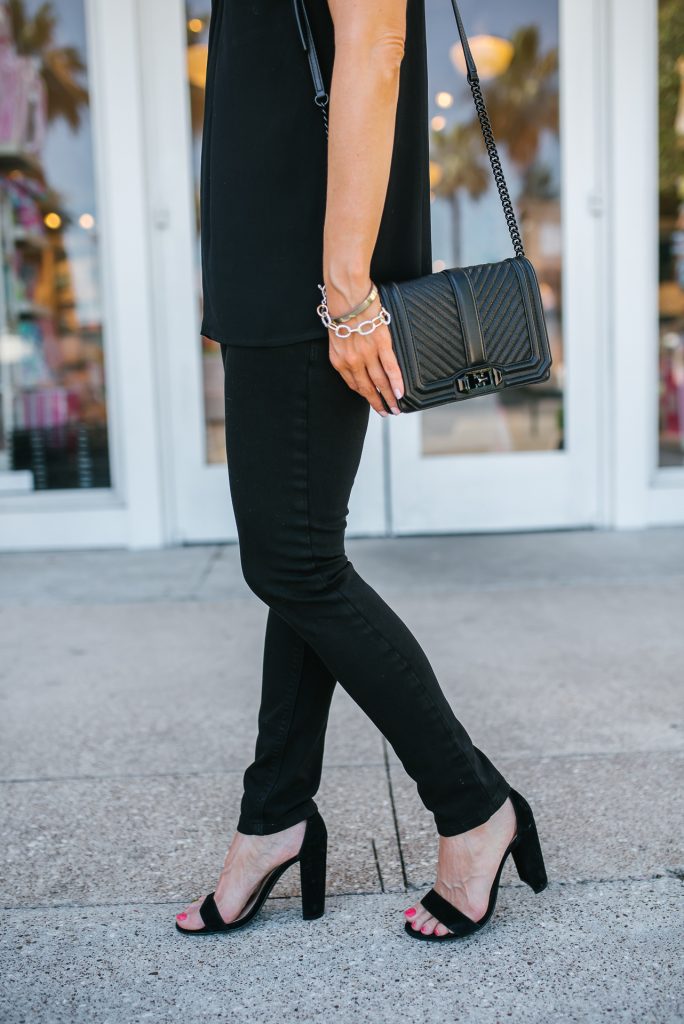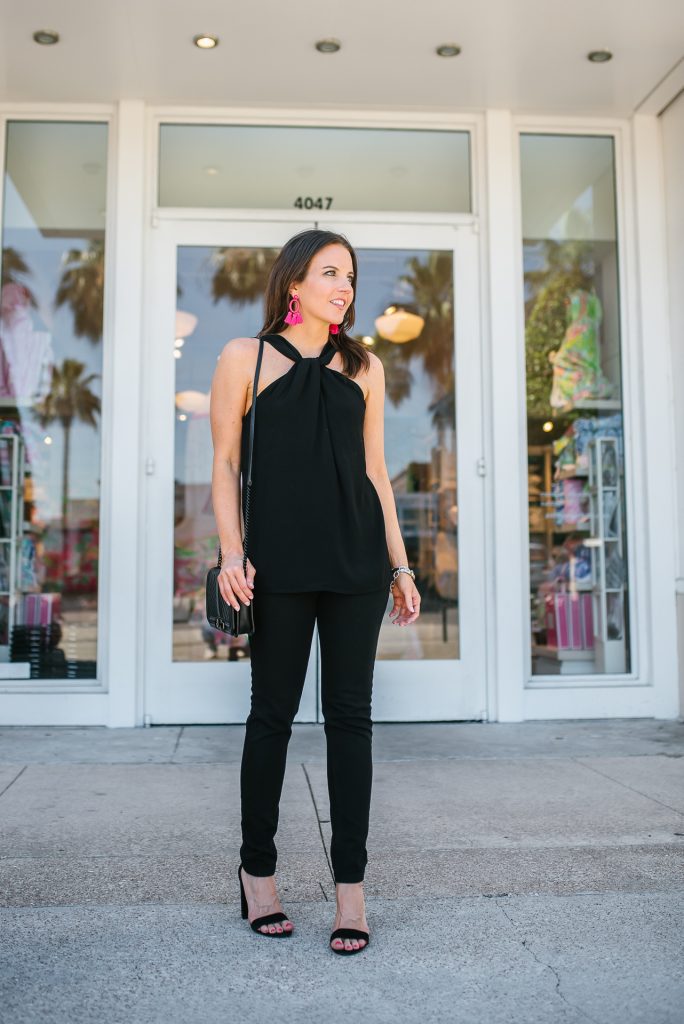 SHOP THE LOOK