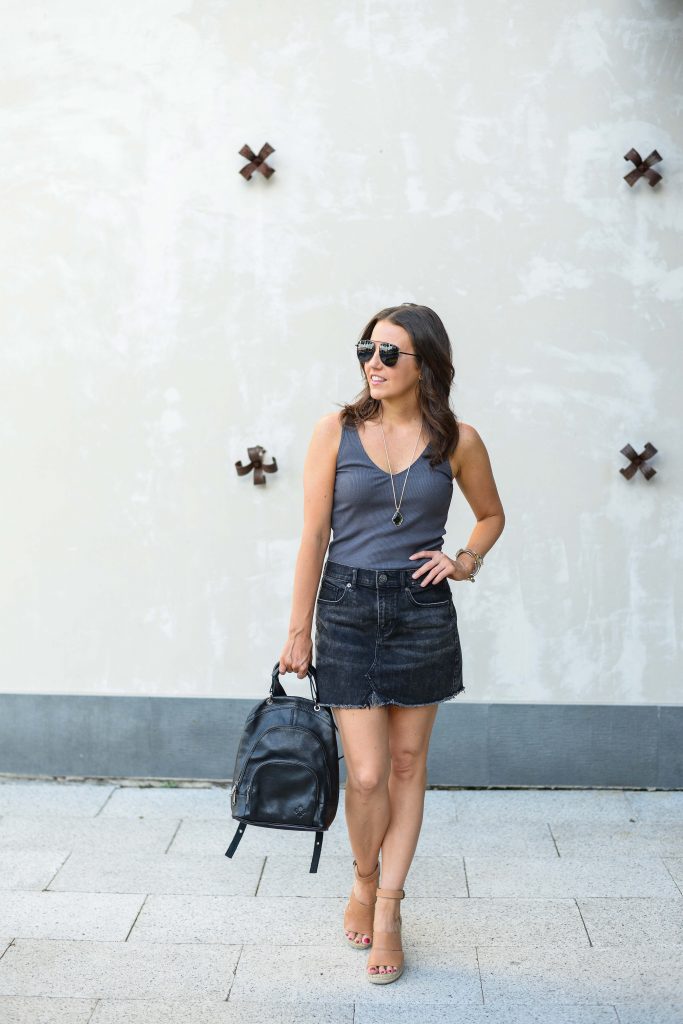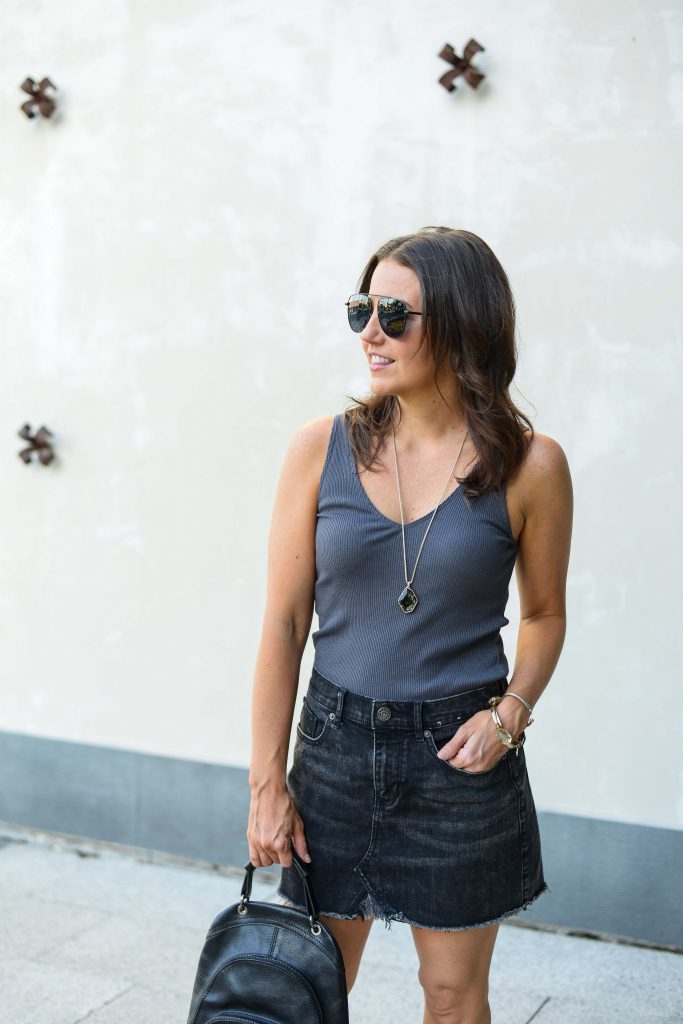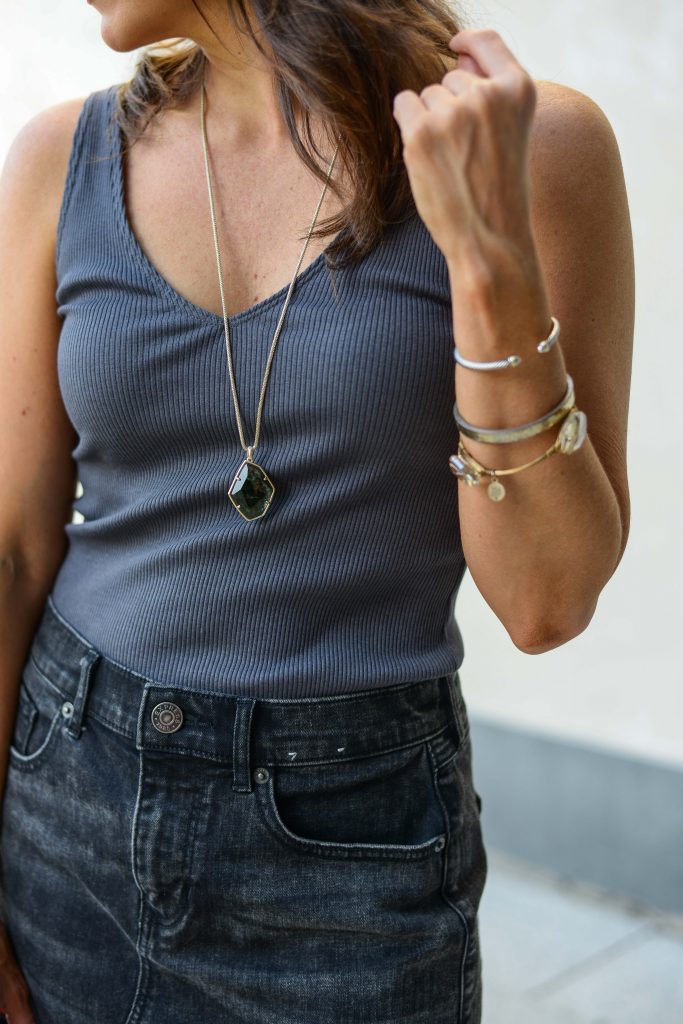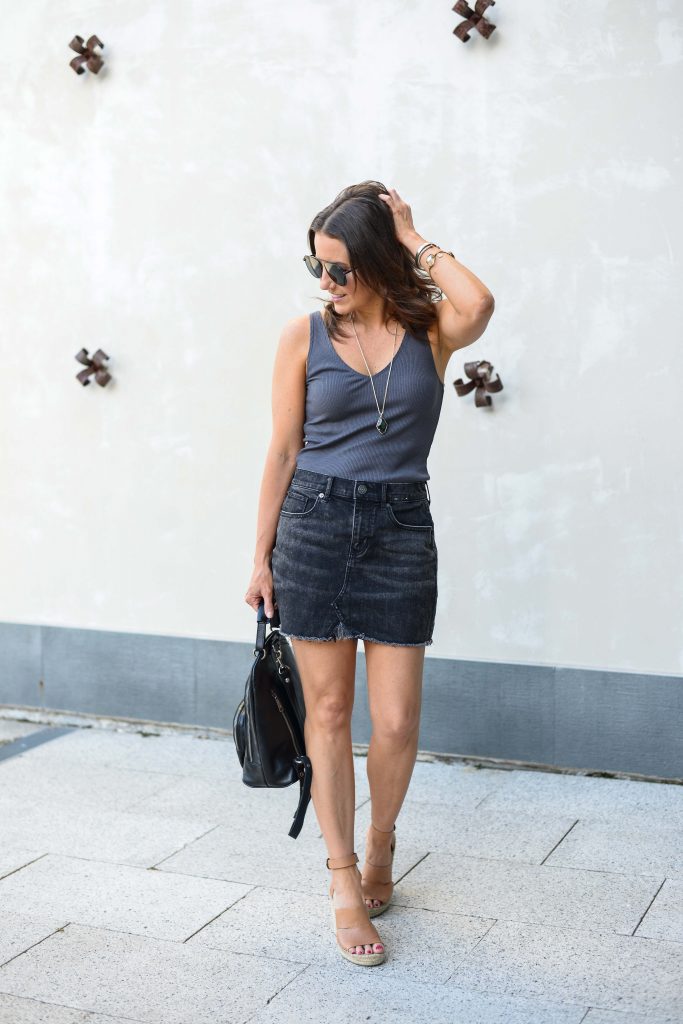 Happy Monday!! Today is kind of a big day for me. I'm starting a new job in a new industry.  I'm that good combination of excited and nervous all rolled into one.  I'm ready to get started and start learning all of the things!  I spent most of the weekend relaxing and spending time with friends.  I went on a double date with some friends downtown Saturday.  We had so much fun checking out new and old favorites.
I wore this faded black denim skirt out with a different dressier top on Saturday.  It's been a fun add to my closet this summer. I wanted something different than shorts, but still good for those hot summer days and nights.  I love the faded black to add some chic edginess to my look.  For this post, I went with a casual monochromatic style look perfect for a weekend brunch or casual evening out.
Since the look was very one color note, I opted to add in the long pendant necklace to break it up a little.  You could also go with a short necklace too.  Also, this backpack is a recent add.  I carried it along with me a few times in Colorado.  It has two front sections and back zip pocket section.  It is pretty comfy to carry around.  It also comes in brown which I think would be cute for summer. The black is going to be perfect for fall and winter, and work with some of my summer looks too.
Alright ya'll, off to my first day at the new job.  I hope you all have a fabulous week!  I have one last Nordstrom Sale post for you on Wednesday and a very colorful outfit for you on Friday.  See you then!
Photography By: LA Photography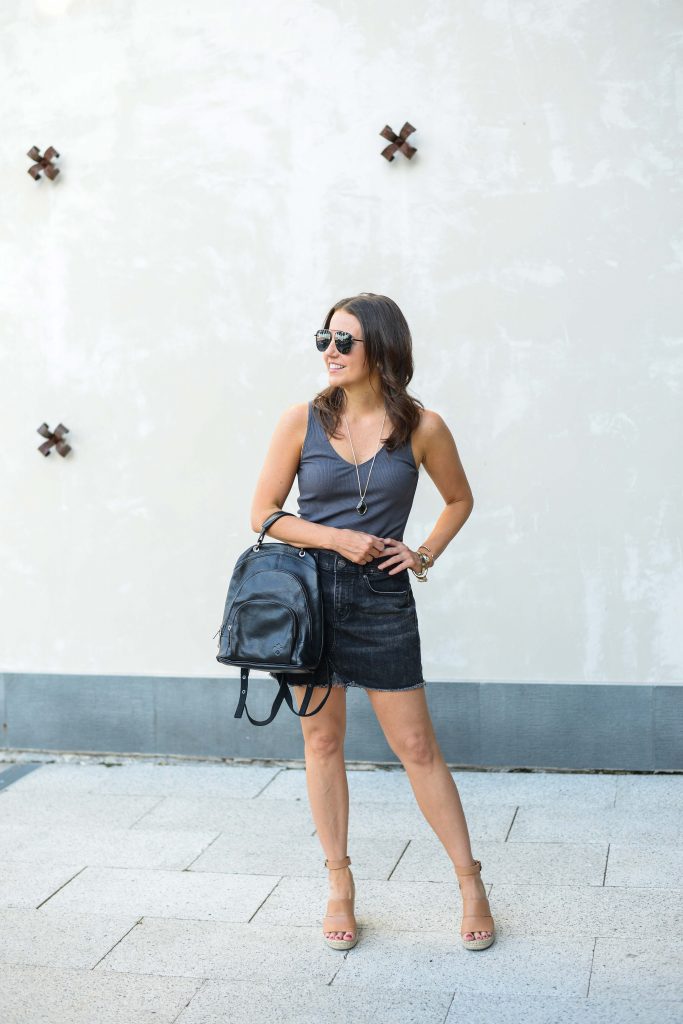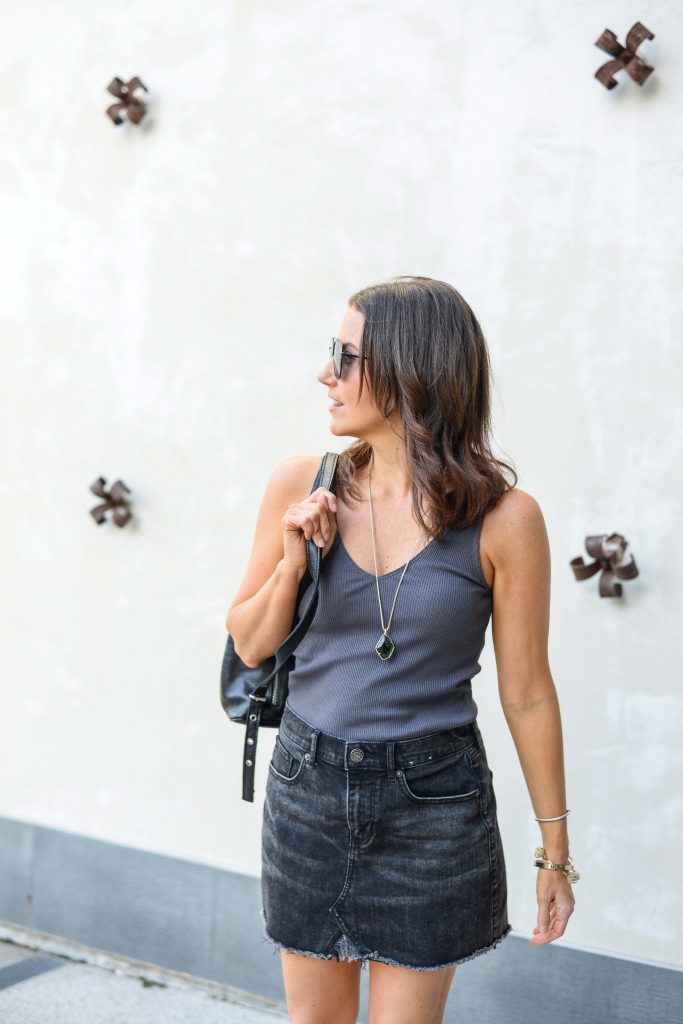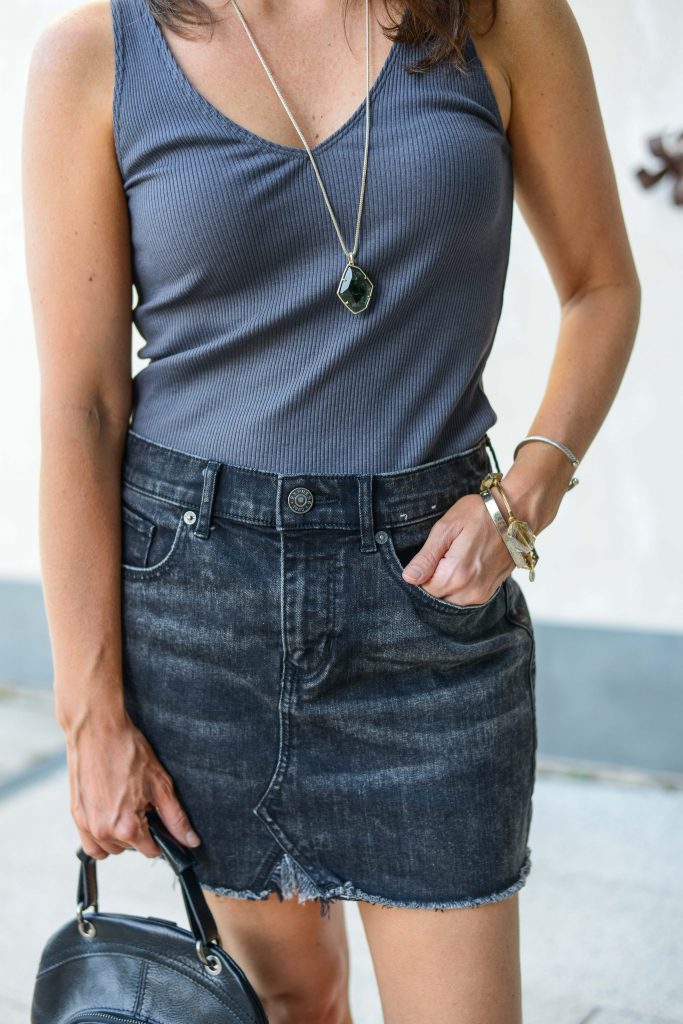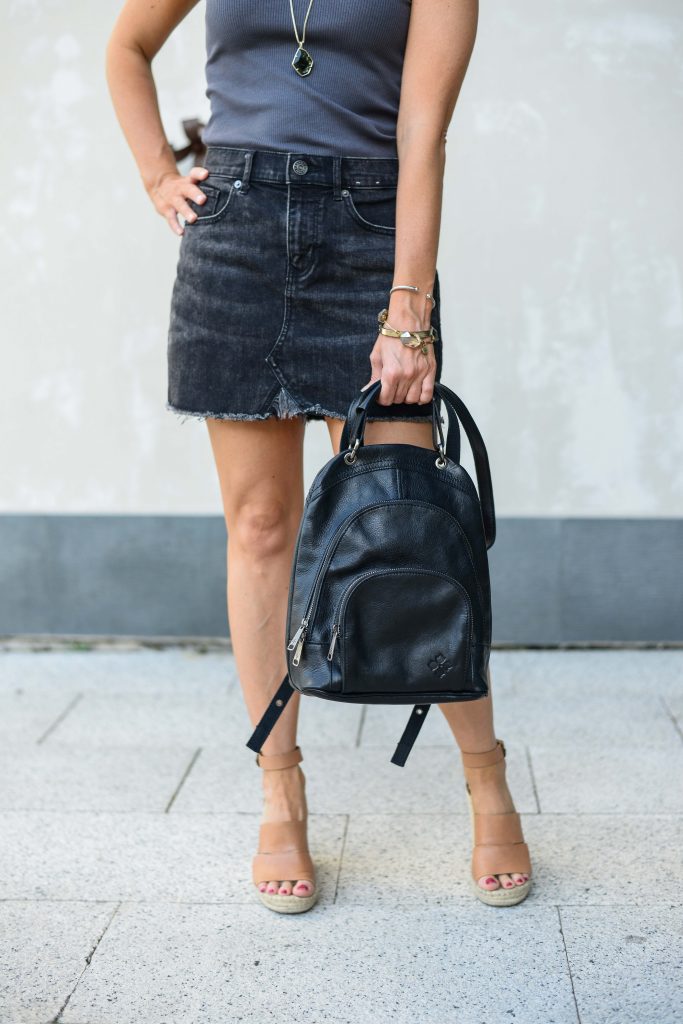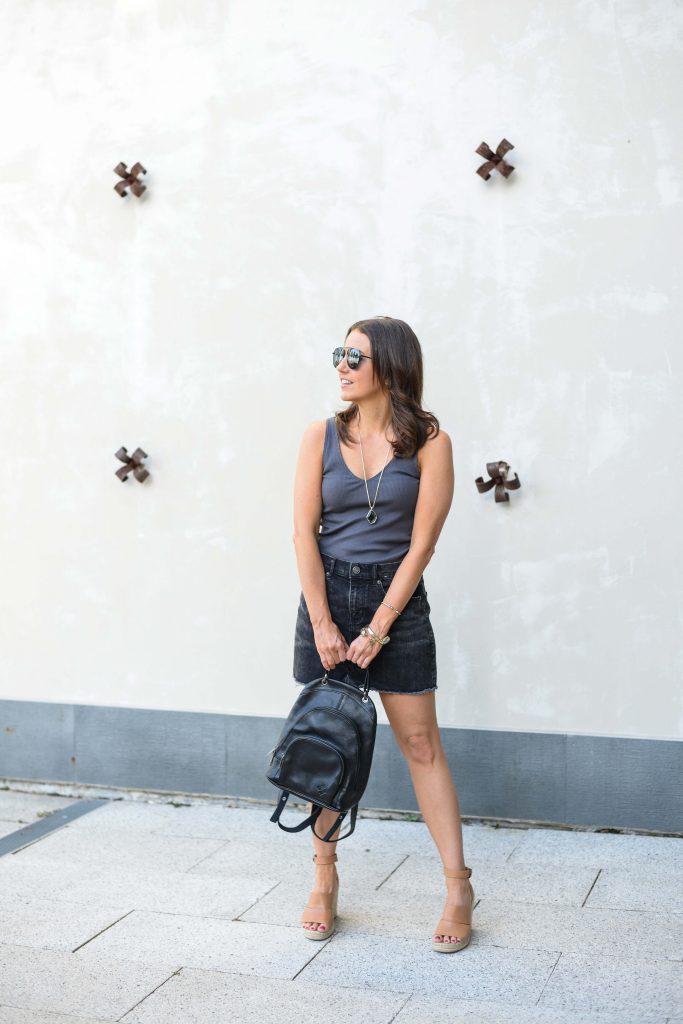 SHOP THE LOOK
Love this post? You may also love: