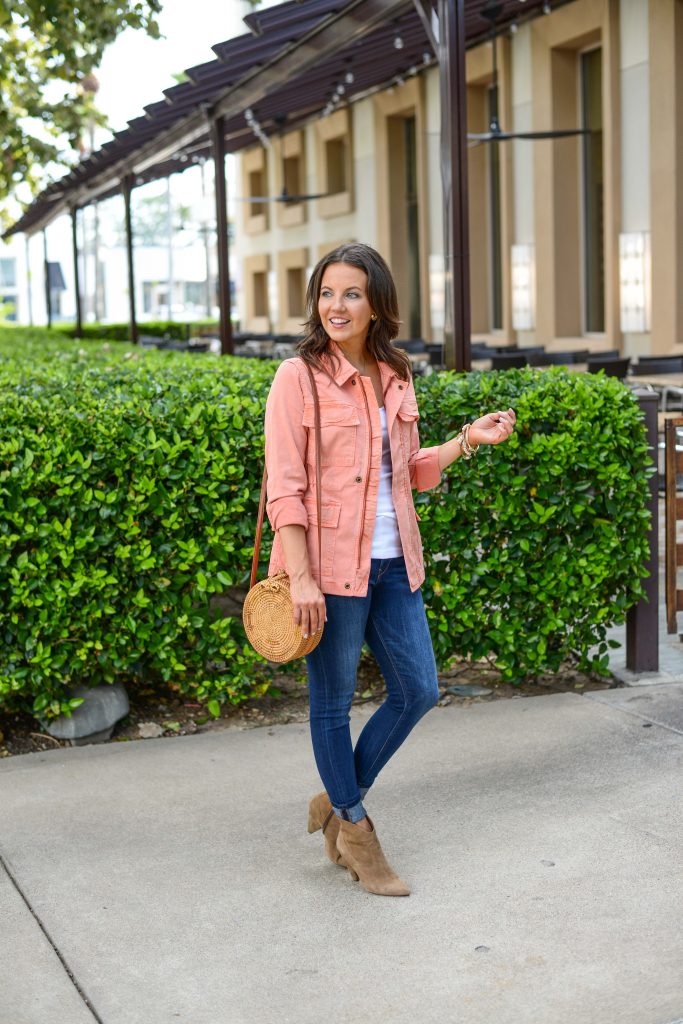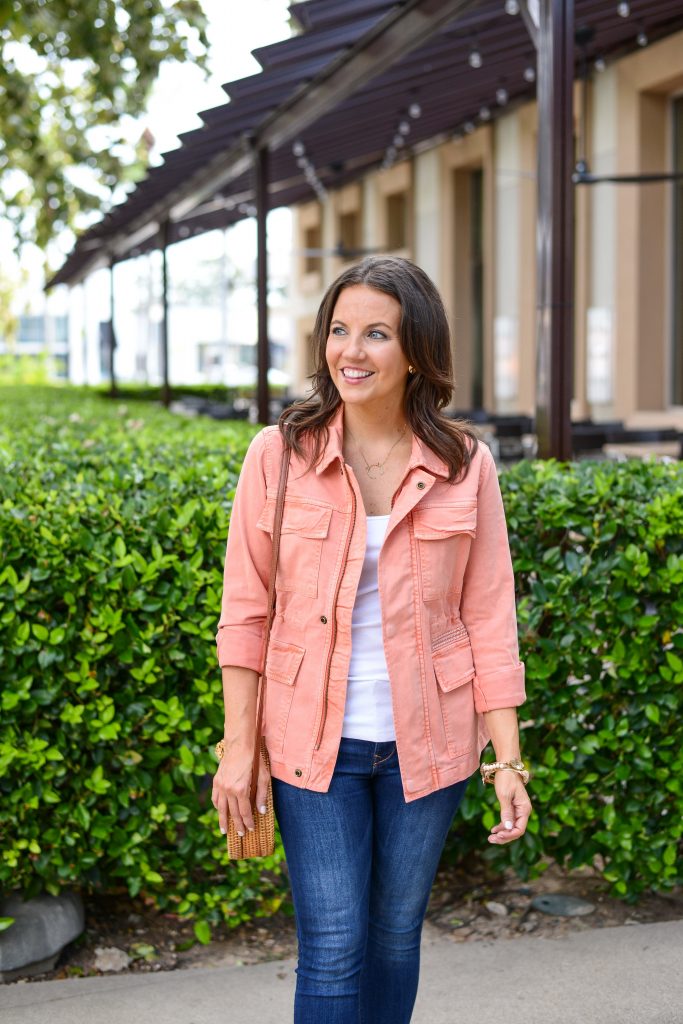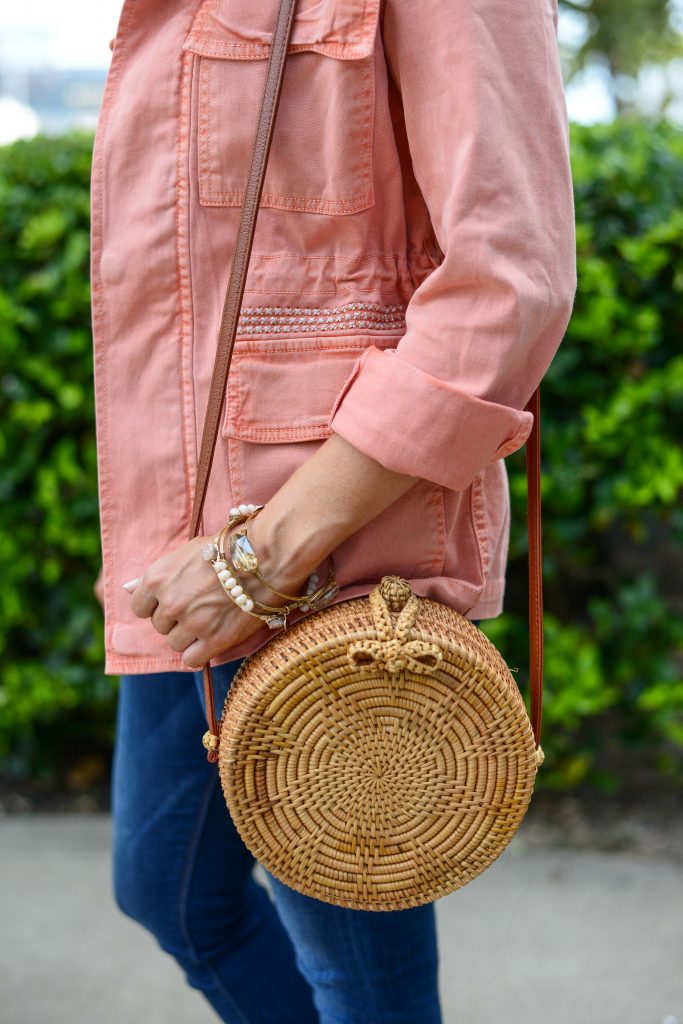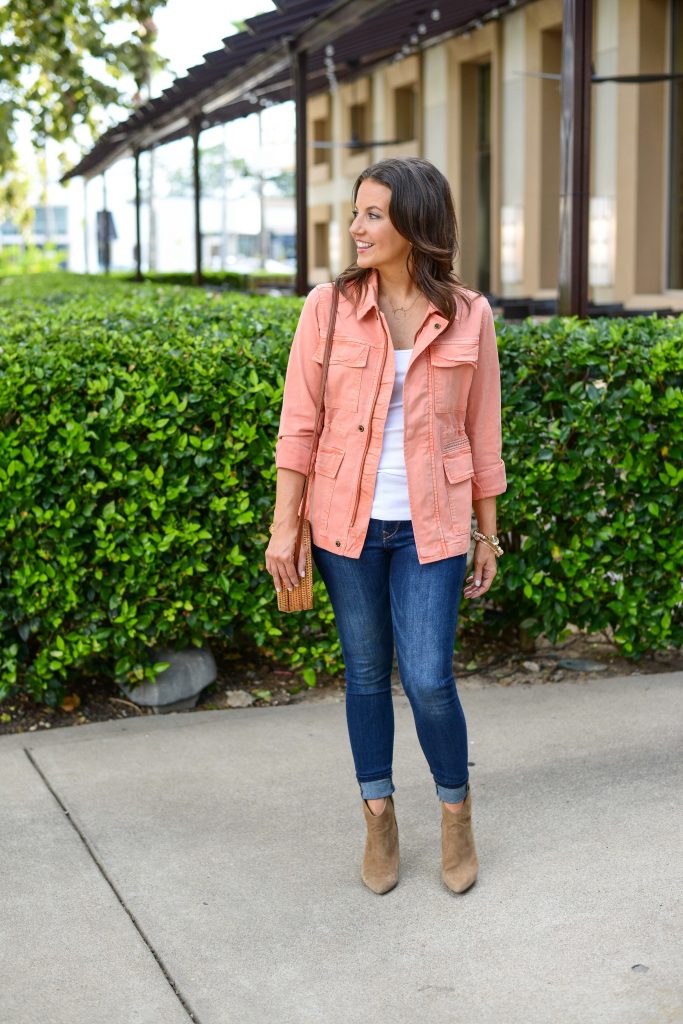 Hello friends! How was your weekend?  I kicked off my birthday week celebrating with family on Sunday.  My sister picked me up a cookie cake, and my grandma made a few of my favorite desserts.  It was a day of eating all the sweet things followed by a little evening cardio to burn some of that energy off, lol.  I'm looking forward to a couple more celebrations this week, and then that LONG holiday weekend!  No major Labor Day weekend plans, but we are supposed to have some really great weather here in Houston.  I may have to venture out and take advantage at a pool or park.
So I hope you are ready for some fall outfit inspiration because I have some fabulous outfits lined up for you this season from the well known fall colors to a few lighter ones too.  I can't wait to share them all with you!!
First up for fall, this pretty coral pink utility jacket.  I picked this up in the Nordstrom Anniversary Sale.  I originally wanted an olive green one, but I could not resist this pretty coral pink color.  You can easily make this work for fall and wear it again in spring.  If you have cooler summer weather, it would also work with a pair of shorts.
The jacket is pretty lightweight so it's going to work well with our warm fall weather.  I rolled up the sleeves for a warmer day look.  This jacket also has a really pretty metallic stitch detailing on the pockets.  If you want a good casual jacket for fall, a utility jacket is a really good pick.  It has a fitted structure, a lightweight material, and works well when layered.  I opted for the XS Petite size, and it fits perfectly!  A few other color pairings for this jacket would be navy prints, yellows, and olive greens.
I hope you guys have a wonderful last week of August!
Photography By: LA Photography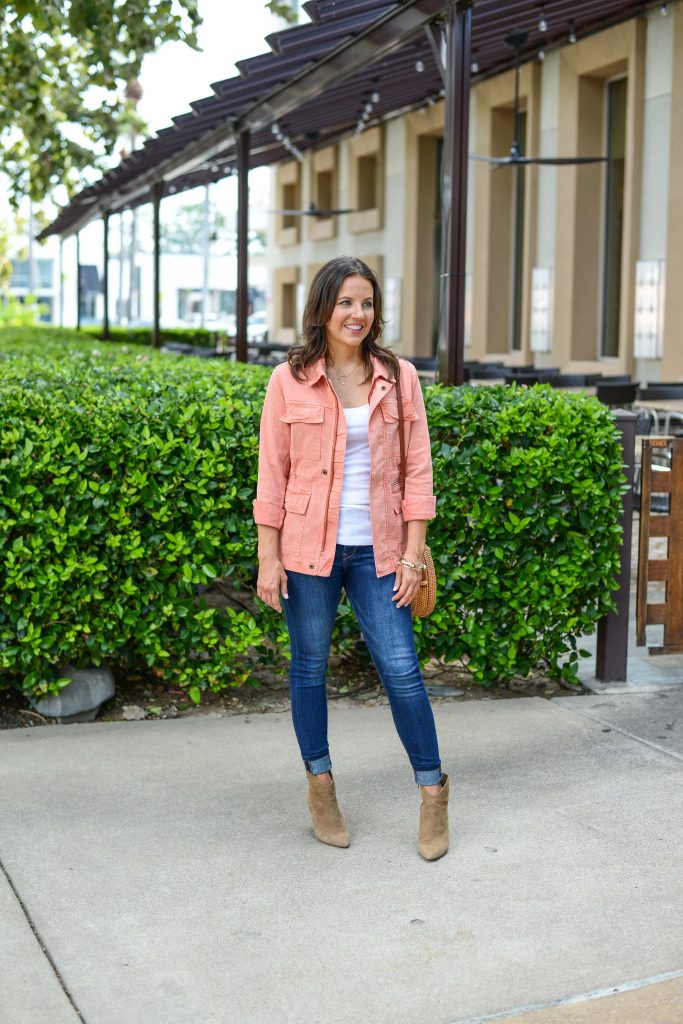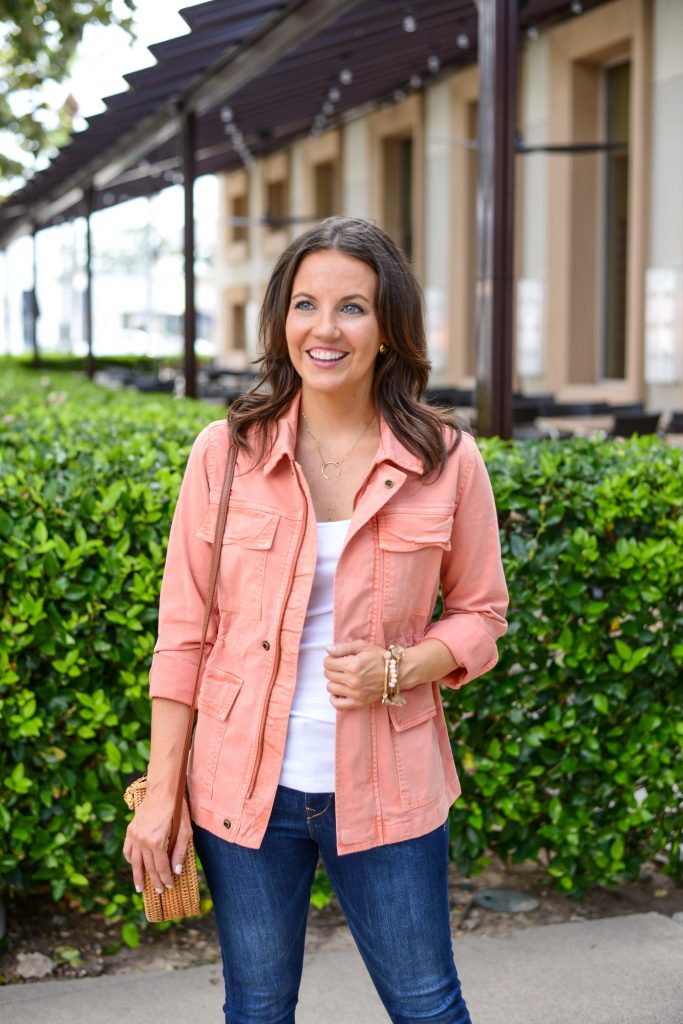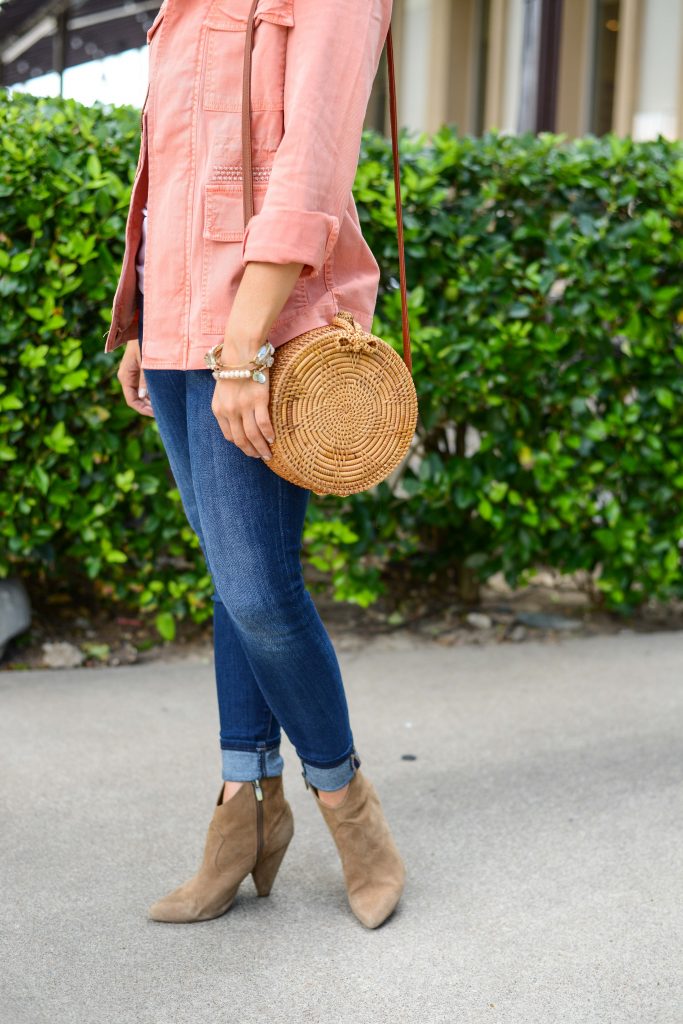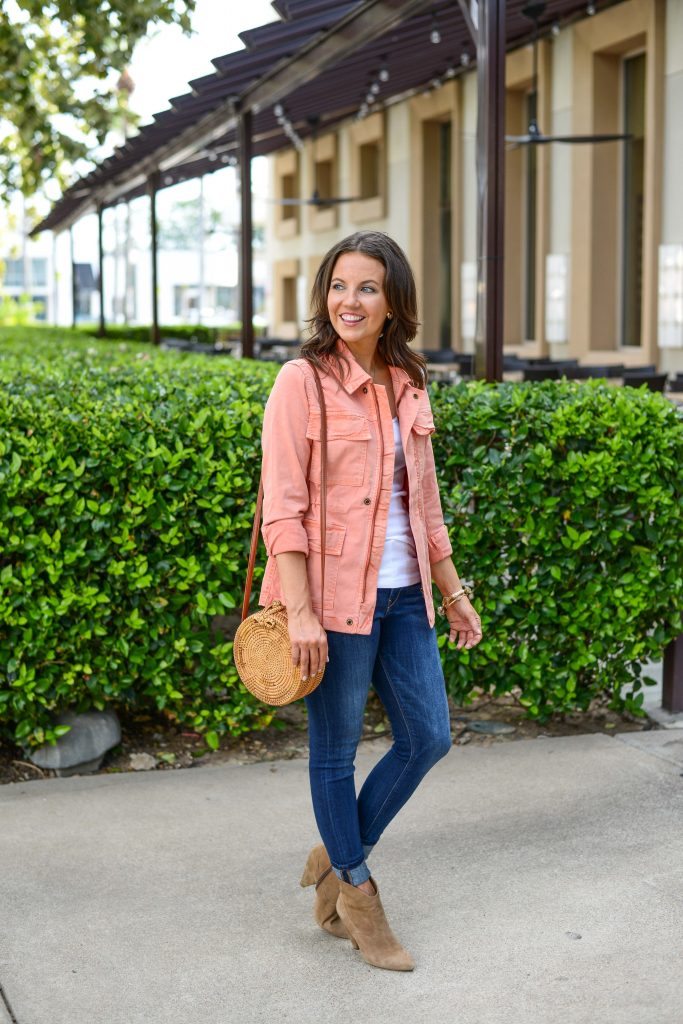 SHOP THE LOOK
Love this post? You may also love: