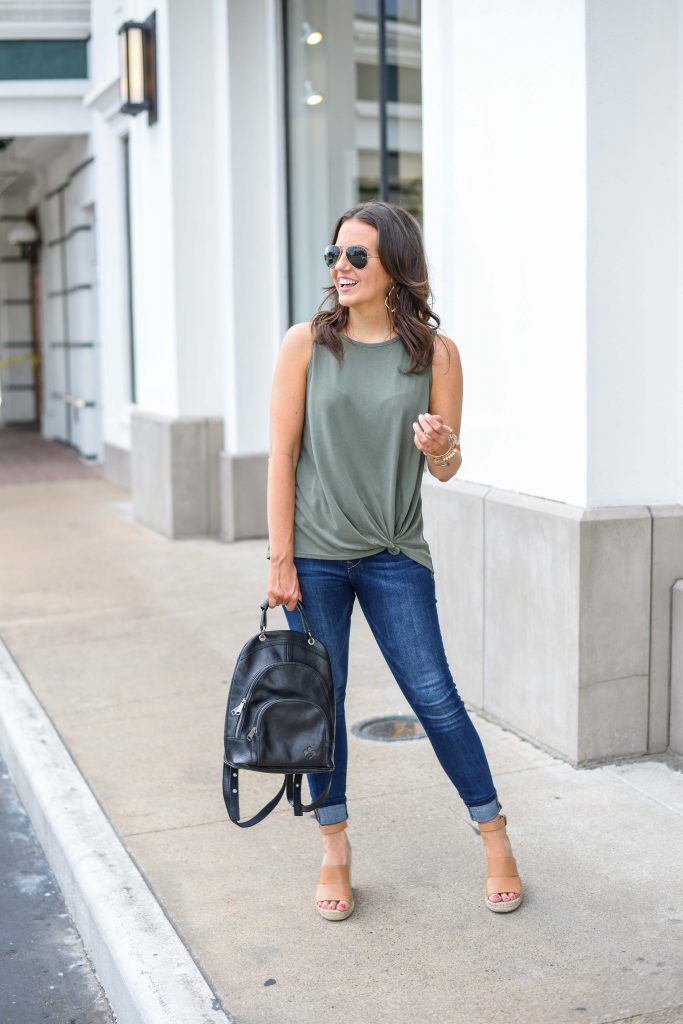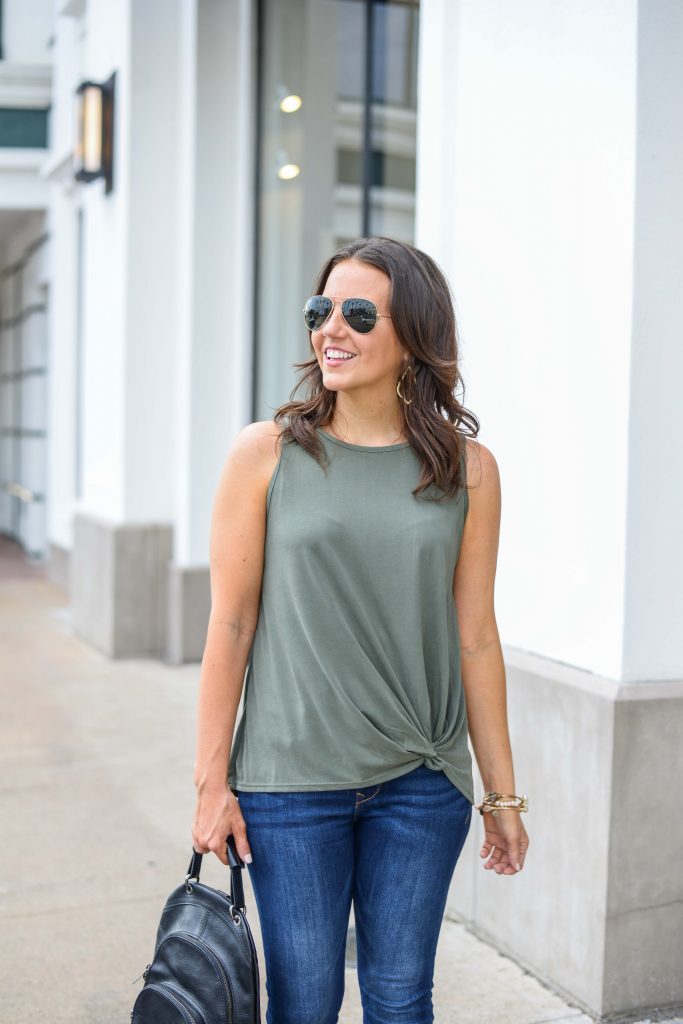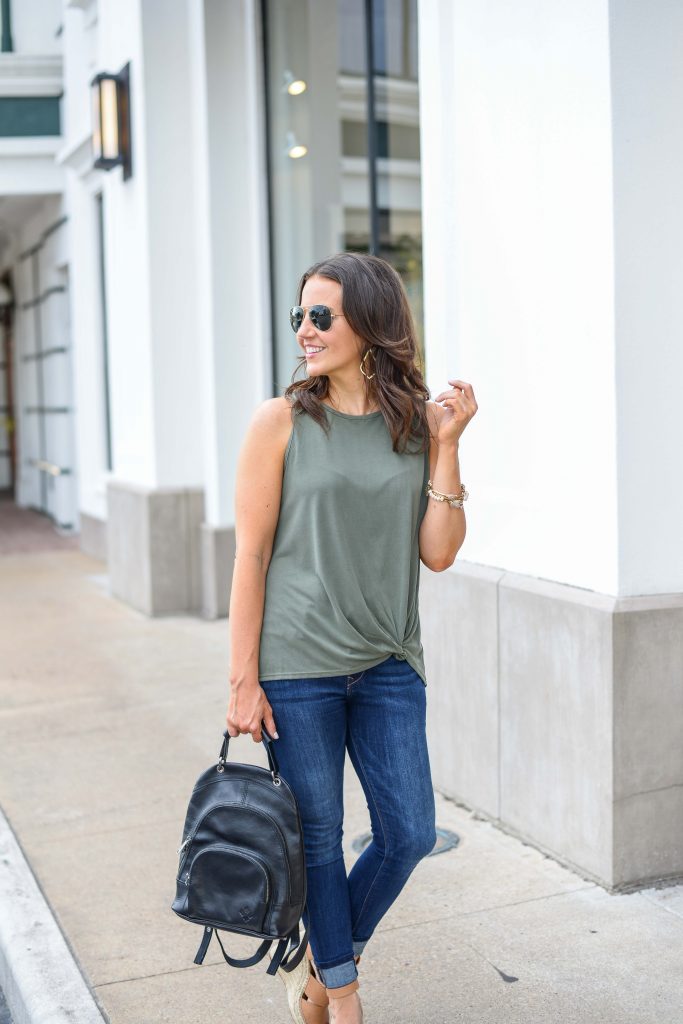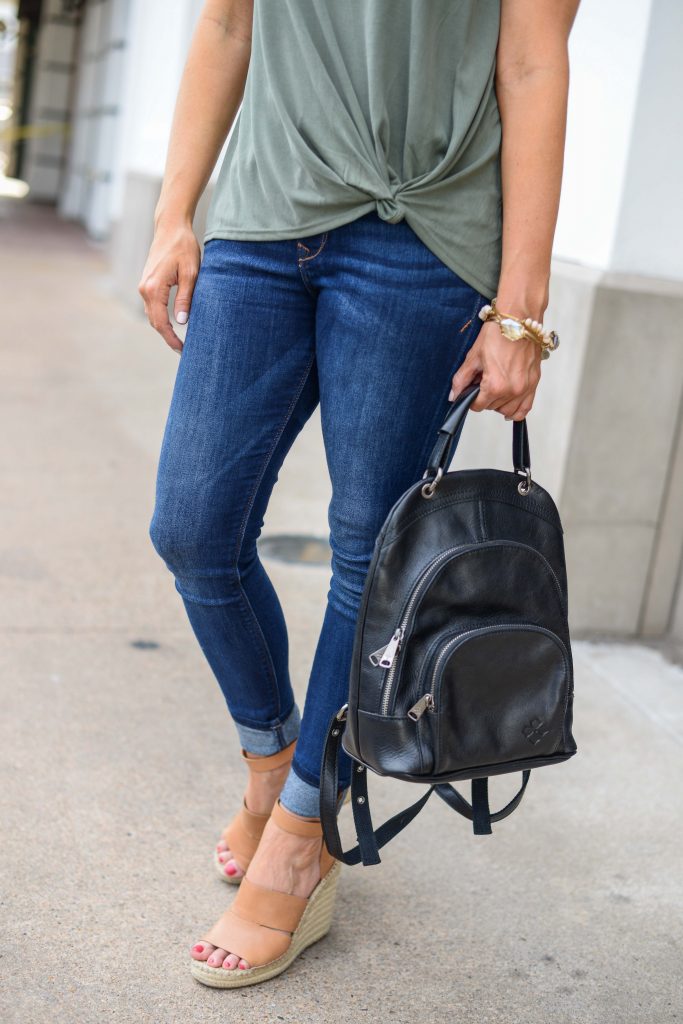 Happy Friday Ya'll!  I'm so excited to start my weekend because it's the start of my birthday week.  I have dinner plans with friends, lunch plans with family, and next week the boyfriend and I are heading to dinner.  It should be a fun week of celebrating!
Here on the blog, I'm wrapping up the summer outfit inspiration for you today.  One top trend that I'm slowly getting into is the twist waist top.  Its a super easy way to create that slightly tucked in look.  A twist or tie waist top can give you a little shape too.  For us petite gals, this can help by giving an illusion of longer legs since more jean shows.  This  green twist waist tank top will also work in fall paired with booties and cardigans.  The light green color will mix well with beiges and browns.
Alright ya'll, get ready because we are kicking off Fall style on Monday!! I have some fabulous outfits and new ideas to share with you all for the fall season.  Stay tuned for all the fun!  Thanks for joining me for all your summer outfit needs this season! Hope ya'll have a great weekend.
Photography By: LA Photography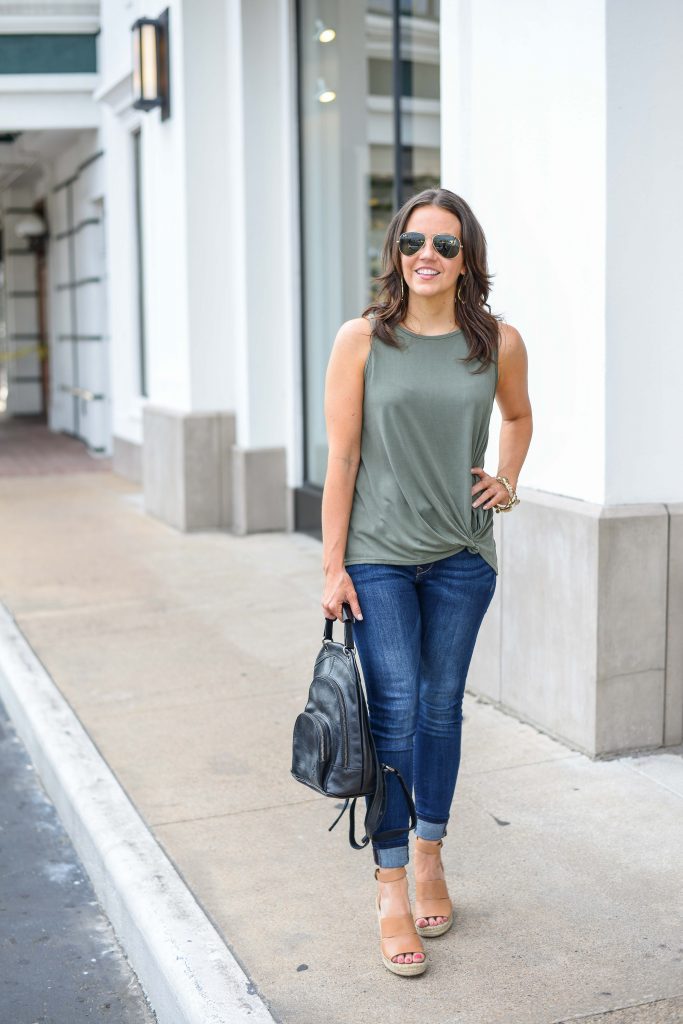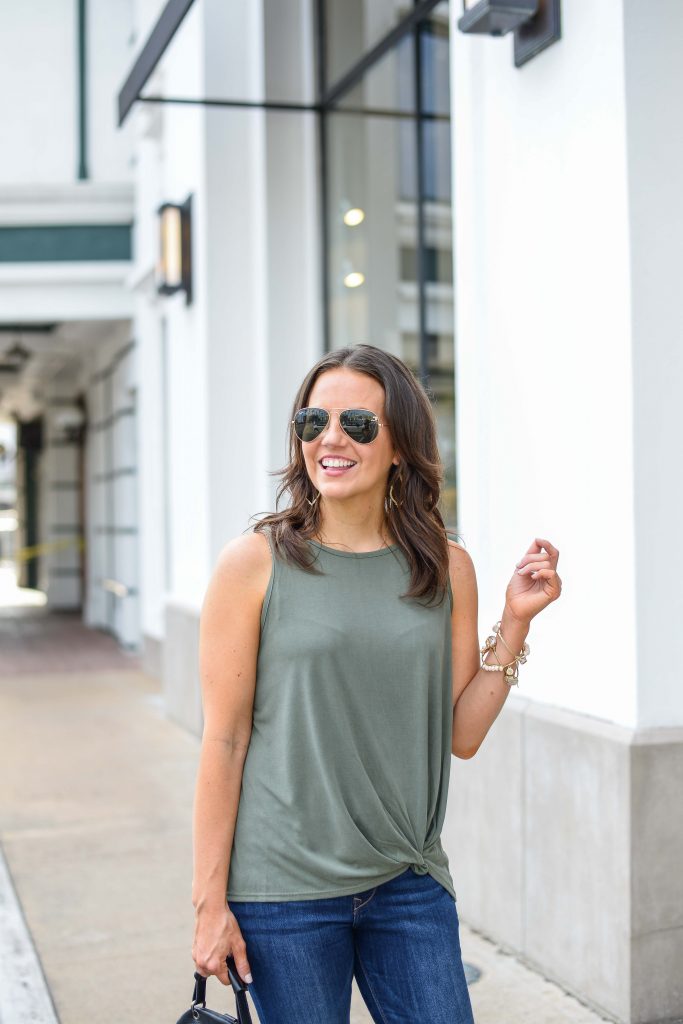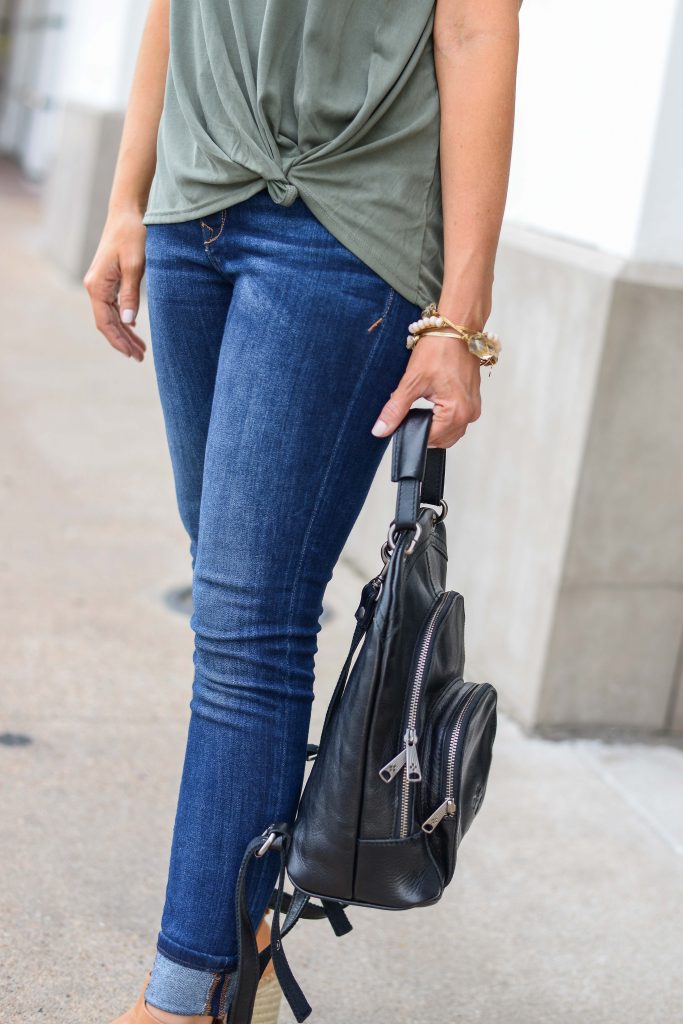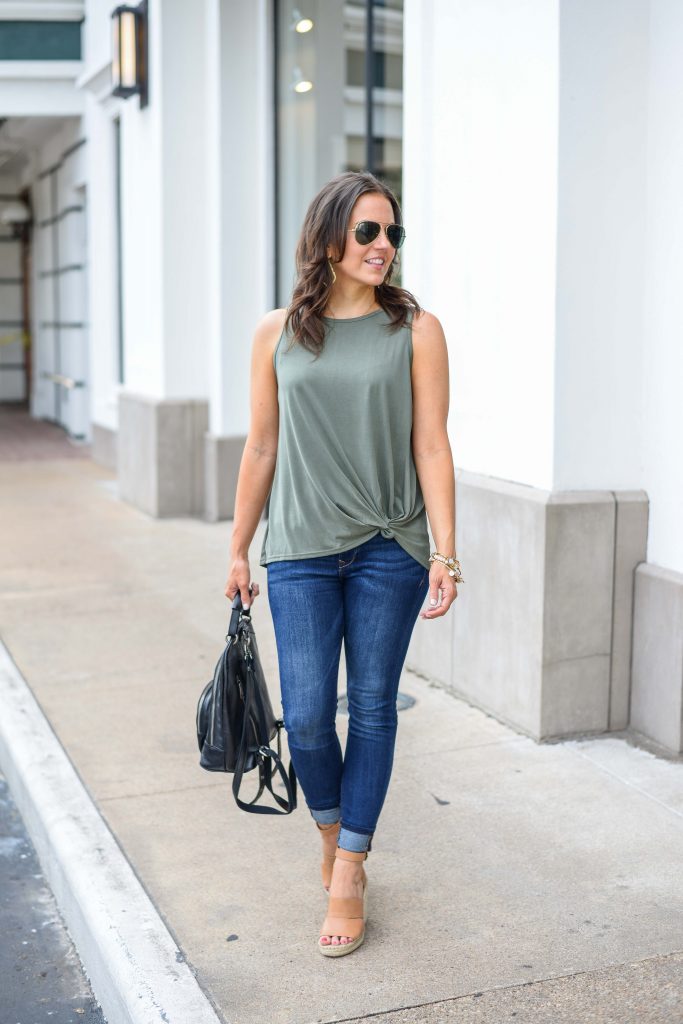 SHOP THE LOOK