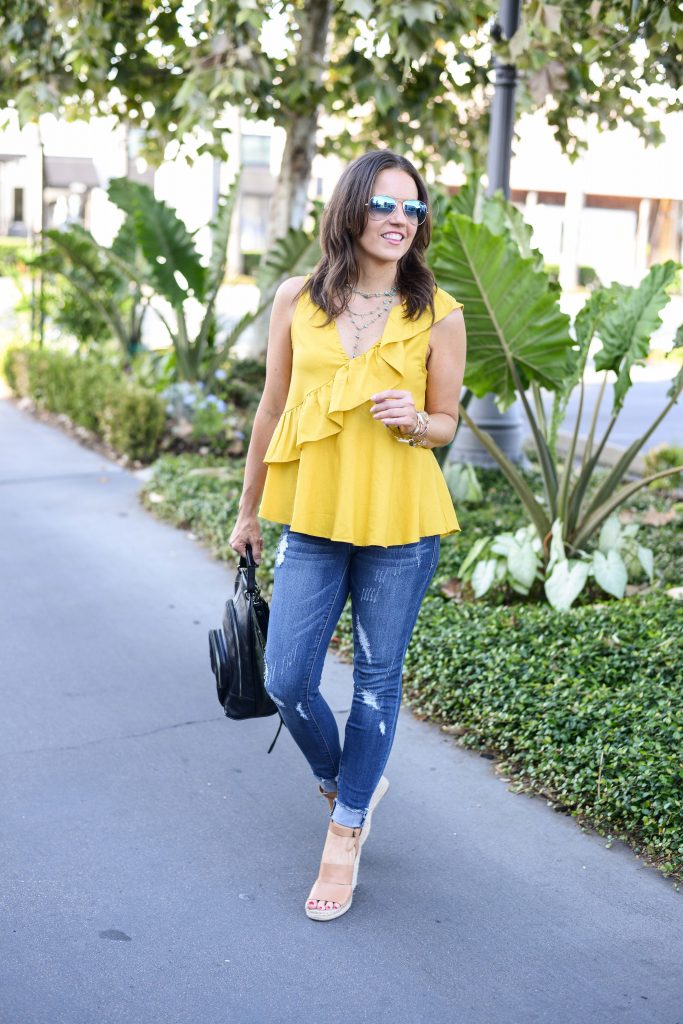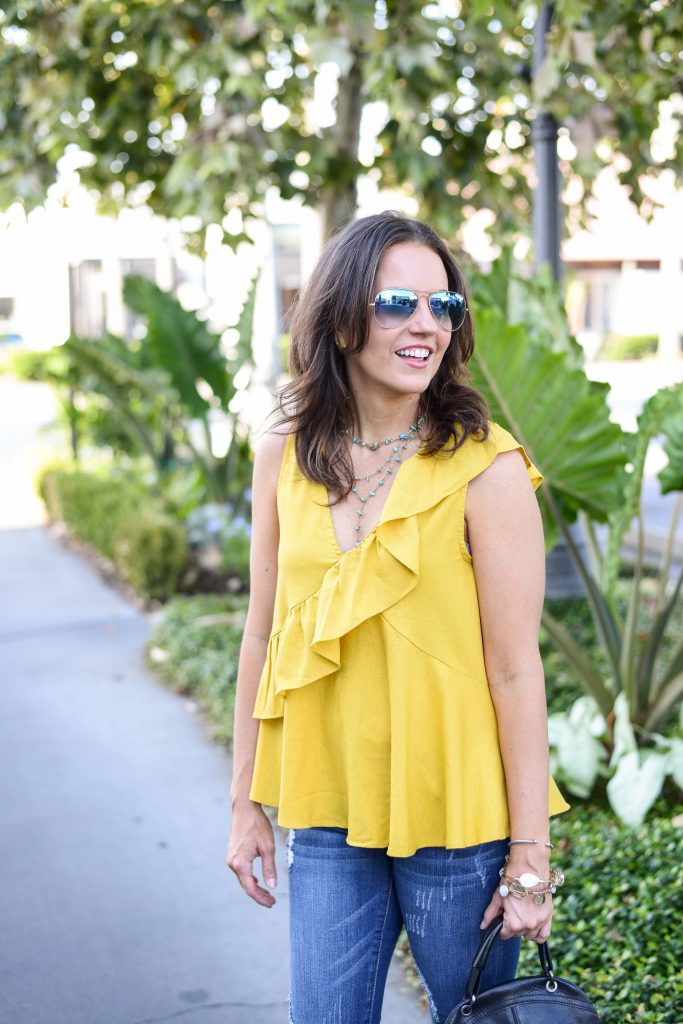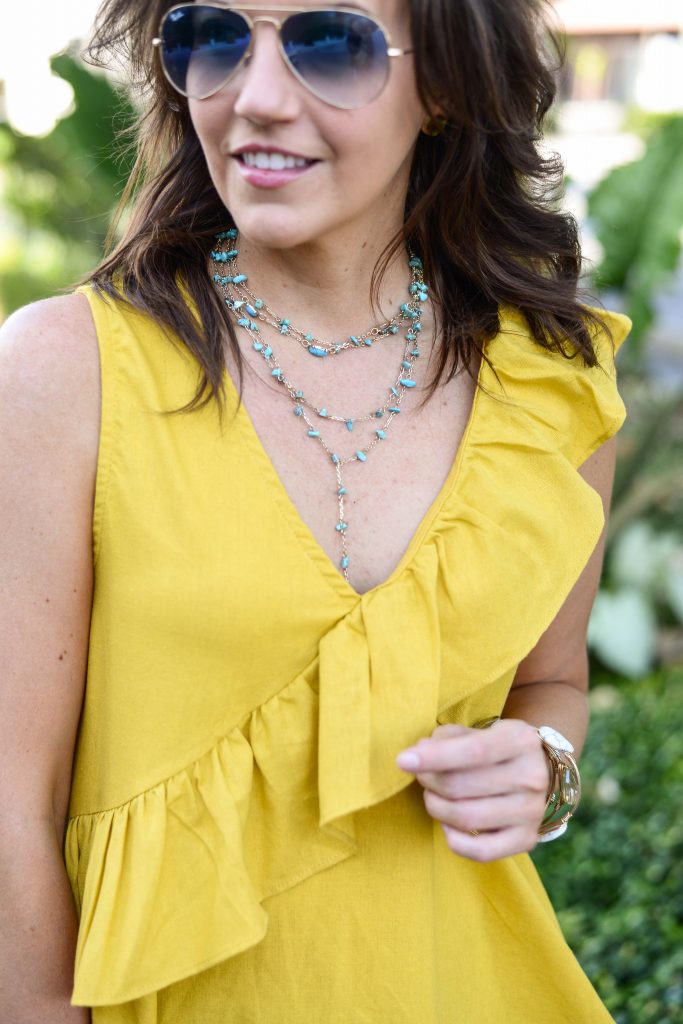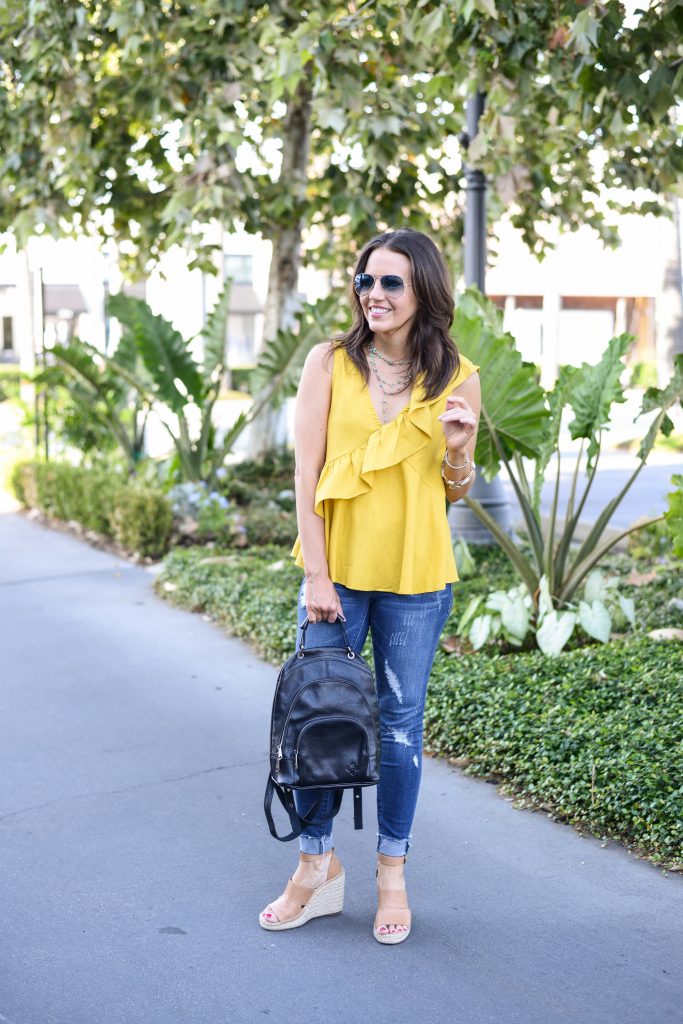 Hello friends and Happy Tuesday! My posting schedule is a little off this week since I arrived home later than planned from my weekend away.  I had so much fun on my trip though.  It was nice to get out of the city for a bit and meet/hang out with some new friends.
I'm closing out the summer outfits this week before I start sharing more fall inspiration.  My summer outfit posts are definitely ending on a high note with two outfits that feature tops you can easily transition into fall.  First up, this yellow ruffle top.  It looks like my love for yellow is going to continue right on into fall.  I'm trading in those bright yellows for some with a little more mustard in them. This top is the perfect shade to work in both summer and fall.
For my summer look with this top, I added in my distressed jeans and wedges.  I also wore this top with distressed shorts a few weekends ago.  For a fall outfit idea, pair this top with black skinny jeans and brown suede booties or cowboy boots if you want to try  a more western outfit.  You could also toss a denim jacket over this top.  I like the pairing of flowy top with a structured jacket.
One of my favorite accessories to pair with a deep v like this one is a y-choker necklace.  My turquoise one is old, so I linked the gold one I have.  It's the same design just no colored stones.  I love the way the necklace shines and helps fill in the space across the chest.  Also, this top is a deep v, but it's bra friendly and doesn't show anything off you don't want seen unless you bend too far over.  I know sometimes with loose fitting deep v's you can spend the whole time making sure your bra isn't showing in the front, but I had no issues.
Alright ya'll, check back Friday for my last summer post before we start up with all the fall things!
Photography By: LA Photography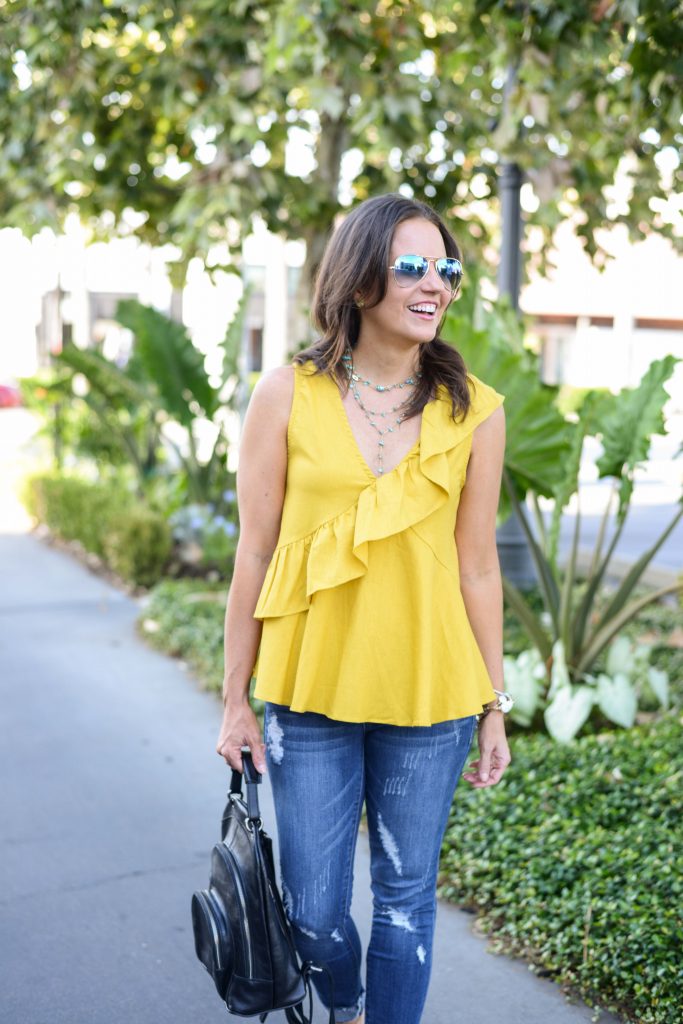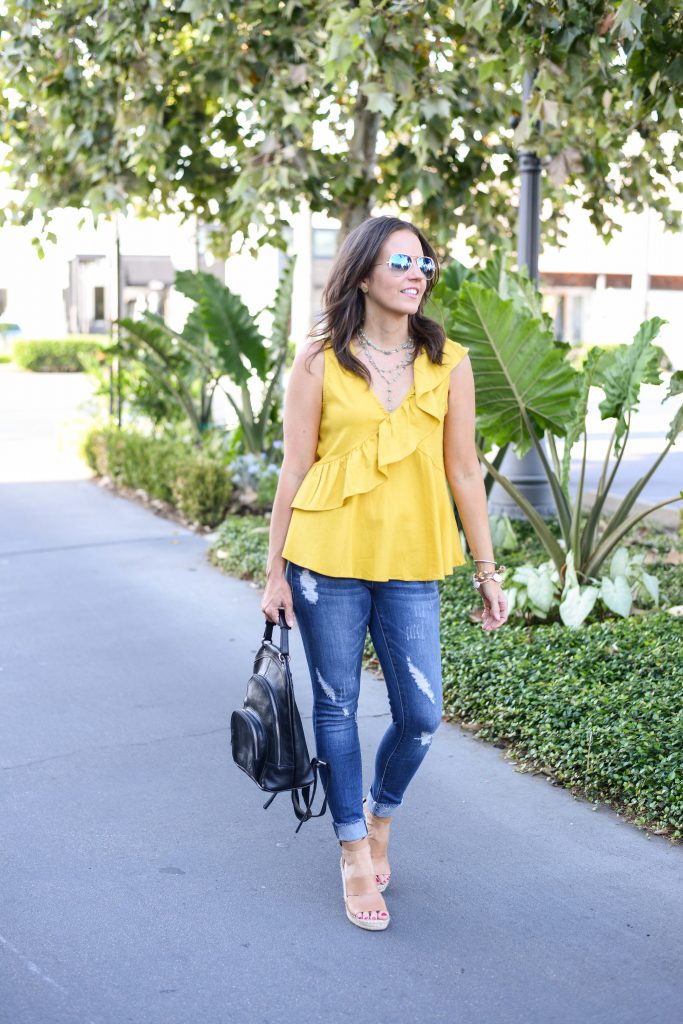 SHOP THE LOOK
Love this post? You may also love: