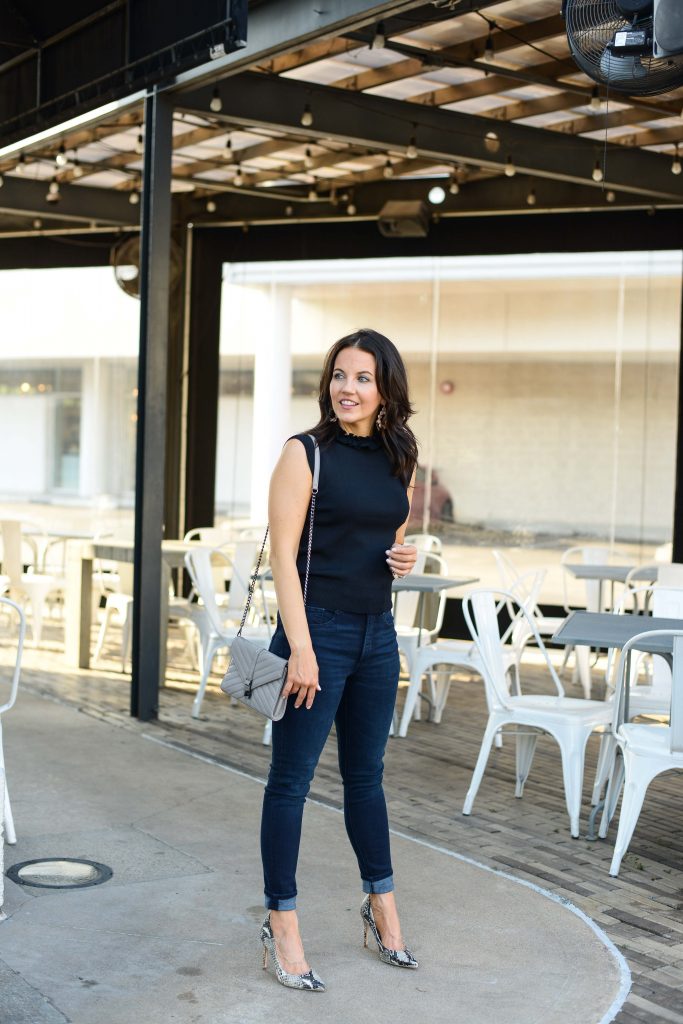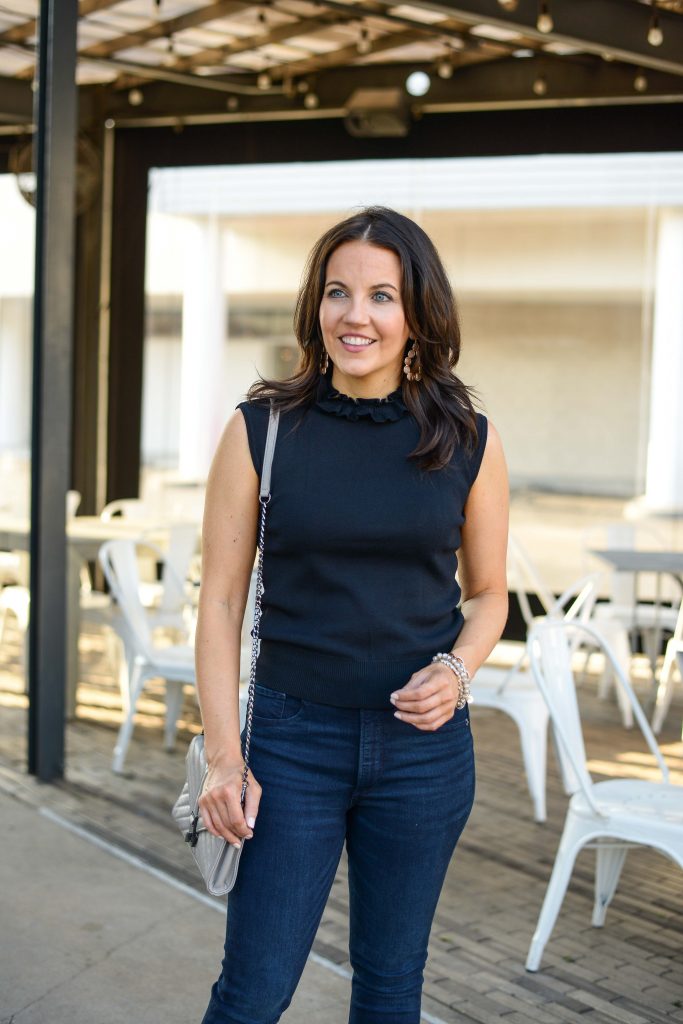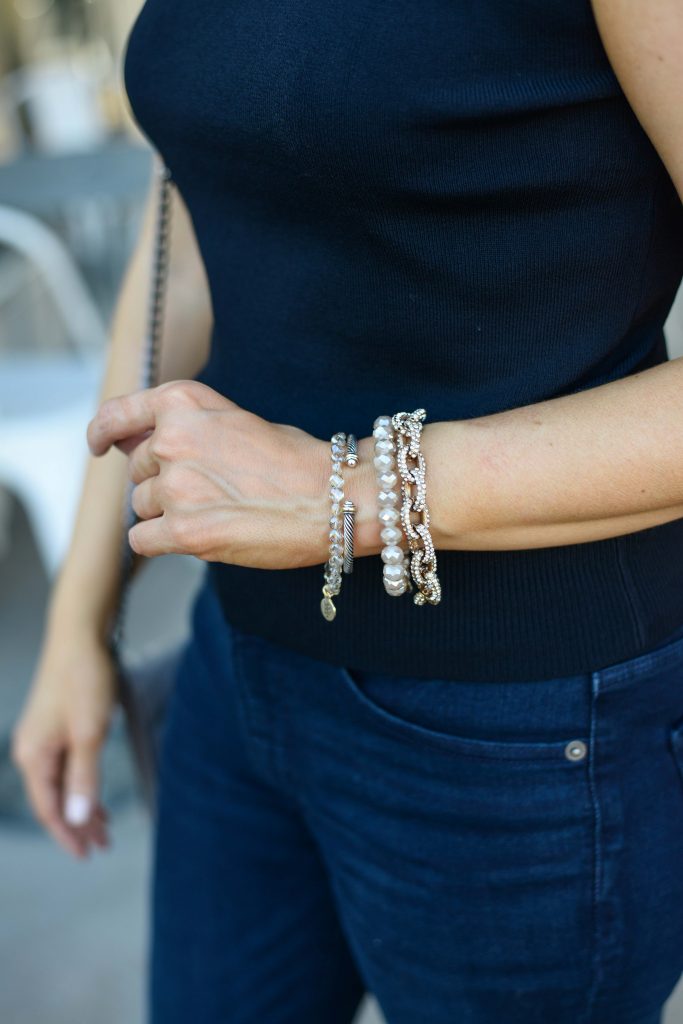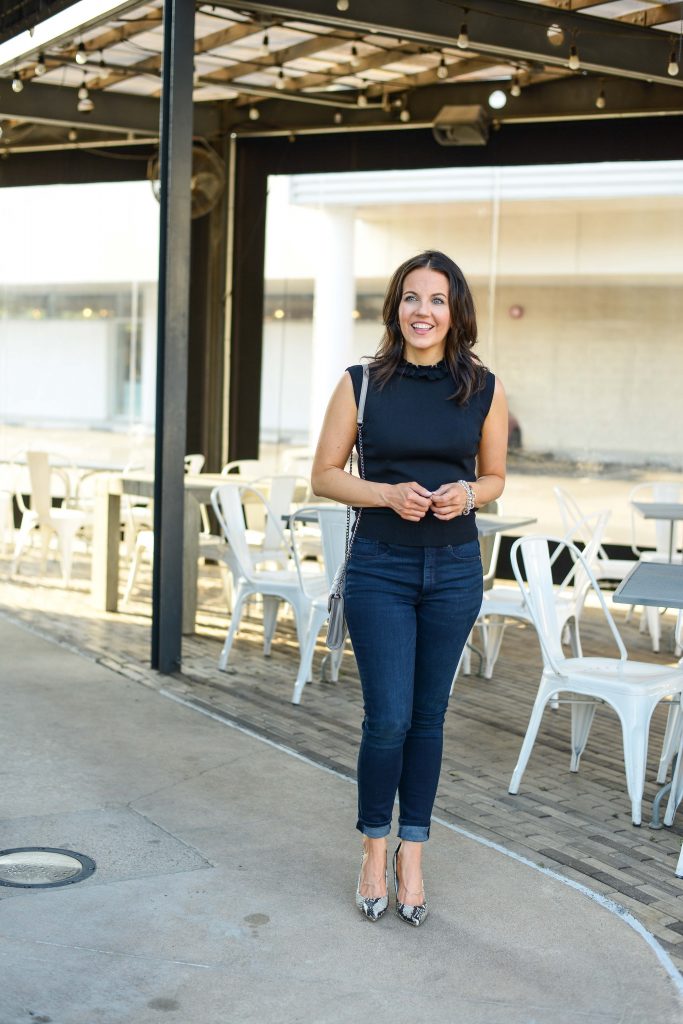 Happy Friday friends!
These snakeskin heels where my Hello Lover moment of the Nordstrom Anniversary Sale.  I wanted a fun pair of heels for fall and saw these when I went to the store.  I had already spent my budget, so I added these to my wish list as a maybe later item.  Sure enough, a few of my items were cancelled, and these beauties made there way to my doorstep during the final week of the sale.
I could not be more happy with these fun heels.  I love the chic and polished look of the print.  I'm so picky with my animal prints, and this one is pretty darn perfect to me. I love the gray, black, and taupe colors in the print, because it mixes well with my wardrobe.  I have worn these a few times to work, and they are pretty comfy.  A little breaking in required, but I like the padding in them.  I plan to pair them with all the things from jeans to dresses.
For a simple but chic look, I paired these heels with a classic black top and dark wash jeans.  These high waist jeans are perfect with my shorter turtleneck.  This outfit makes me think of the simplicity of an Audrey Hepburn outfit with a splash of a statement shoe over her ballet flats.  This knit turtleneck will also pair well with pleated midi skirts for the office.  I think it will work well with metallic skirts during holiday party season too!
I hope you all have a fabulous weekend! Thanks for stopping by this week!
Photography By: LA Photography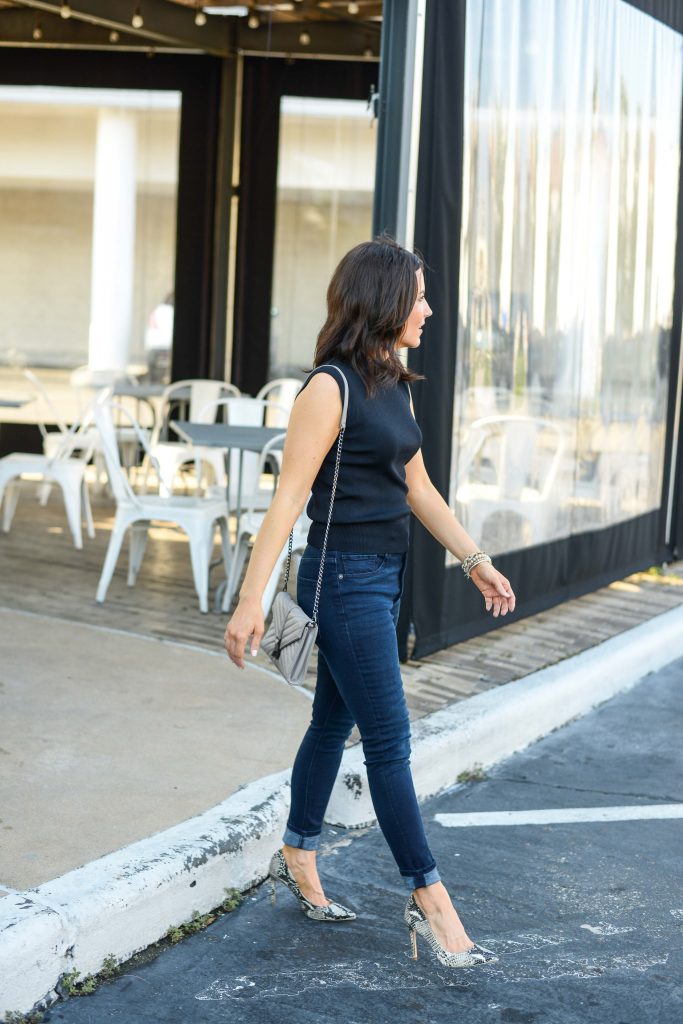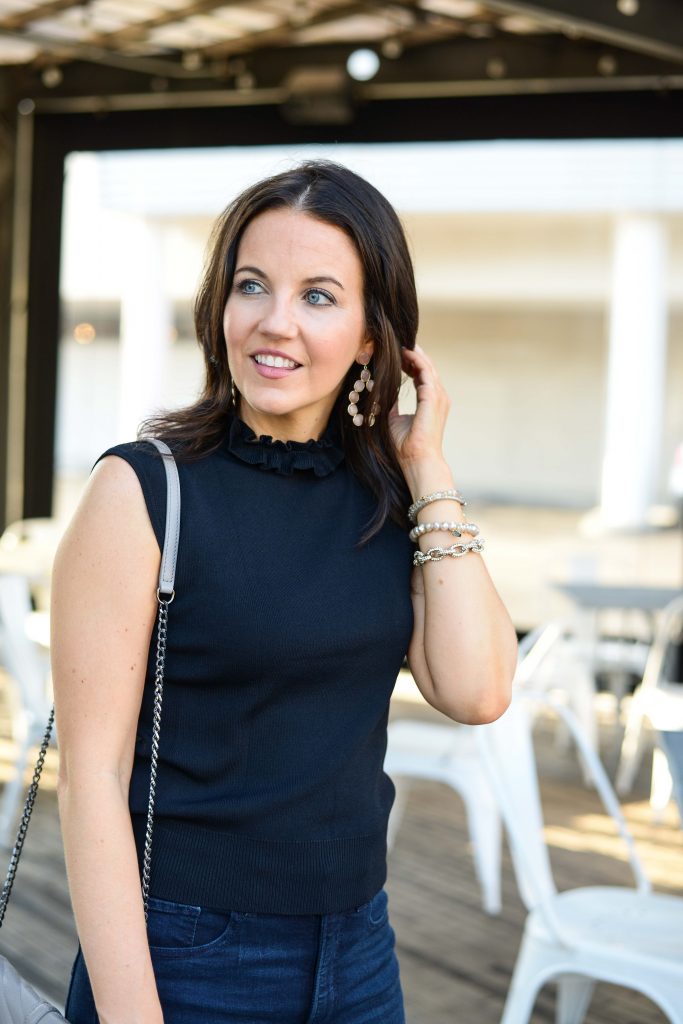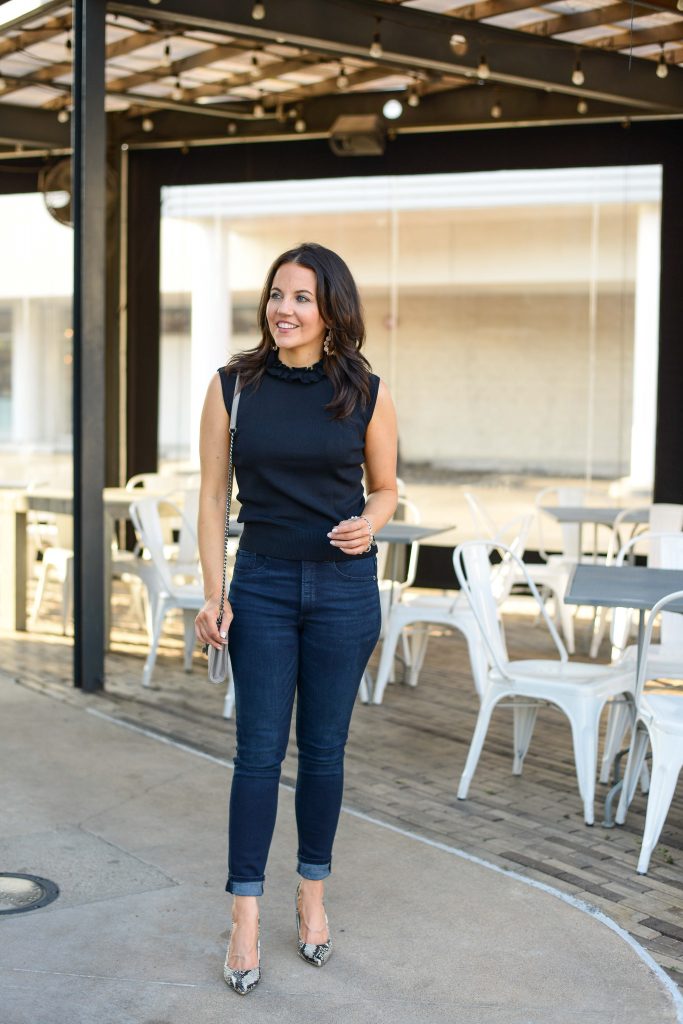 SHOP THE LOOK

Love this post? You may also love: