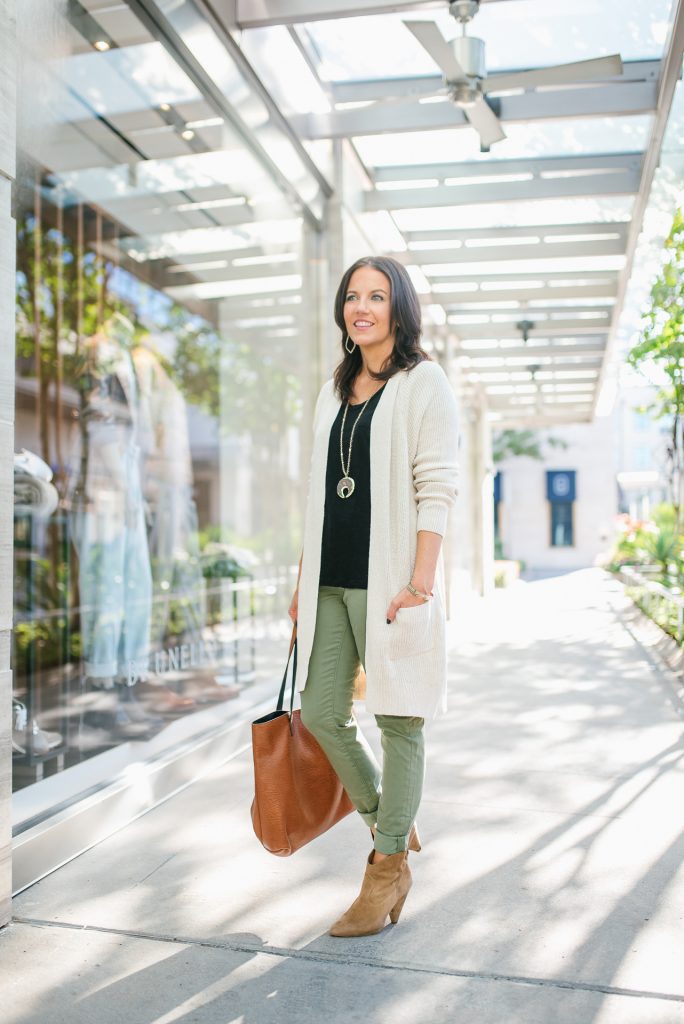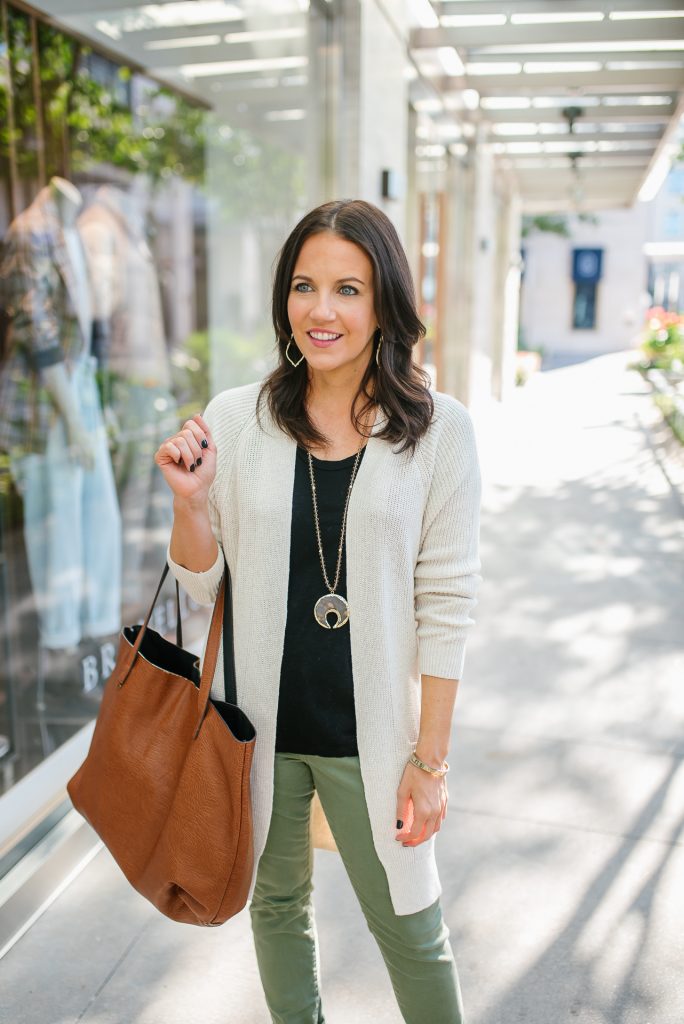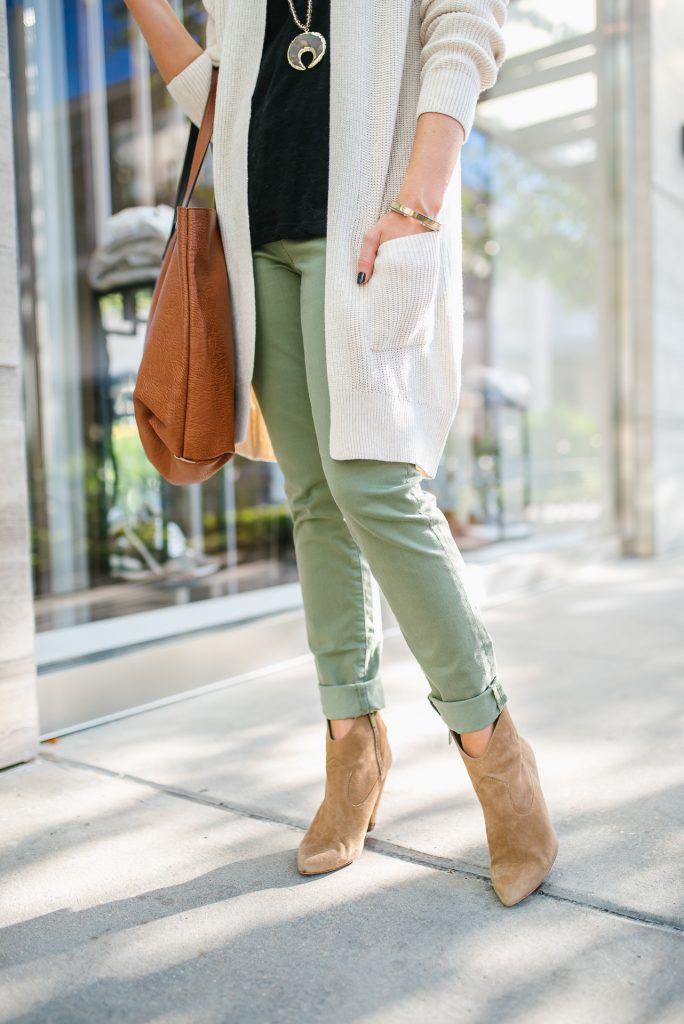 Hello friends! How was your weekend?  Mine was pretty fun.  A few friends and I attended the Greek festival on Saturday.  It was my first time attending, and it was really fun.  We enjoyed greek food, greek wine, and greek dancing.  Afterwards, we stopped by the bar where my boyfriend and I had our first date!  Overall it was a pretty event filled Saturday, so we followed it up with a pretty lazy Sunday filled with watching football.
Houston is finally getting some cool fall weather at the end of this week, and I am ready for it!  While I tend to gravitate to blue, black and gray denim during the fall, I do think it's fun to keep an olive pair of pants in the mix.  One of my top tips on how to wear olive pants in fall is to pair with other neutrals or earth tones.  A black top is an easy pairing for olive pants.  I also added in a light beige cardigan and brown booties and tote bag to play on the earth tone colors.  All together it creates the perfect casual fall outfit.  The shade of the pants will also make them work in the spring too!
I hope you all have a fabulous week ahead!
Photography By: Banavenue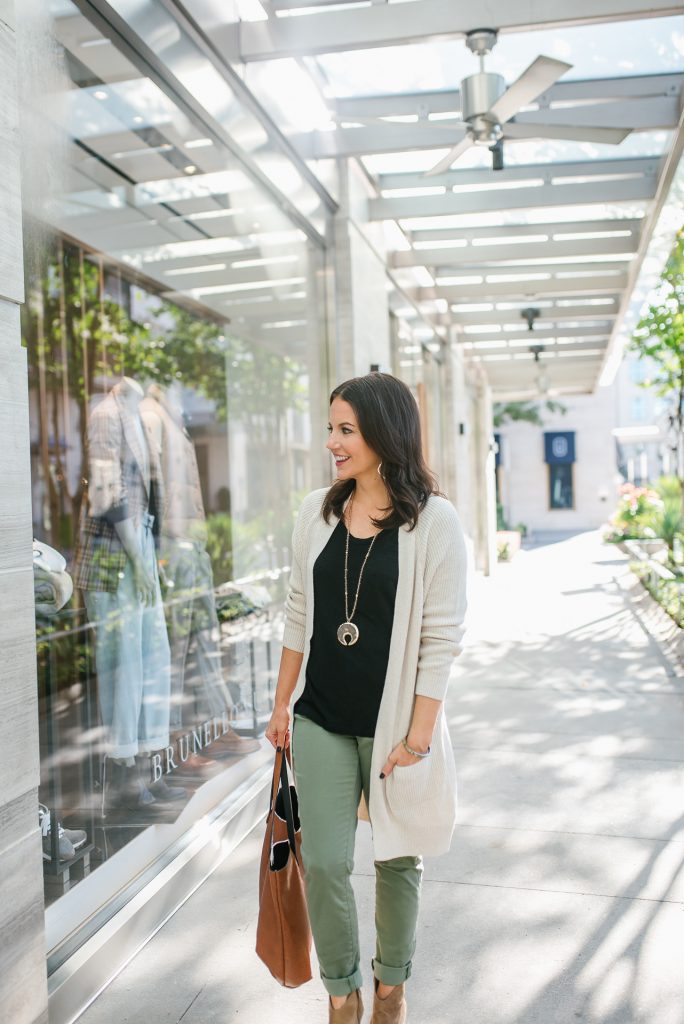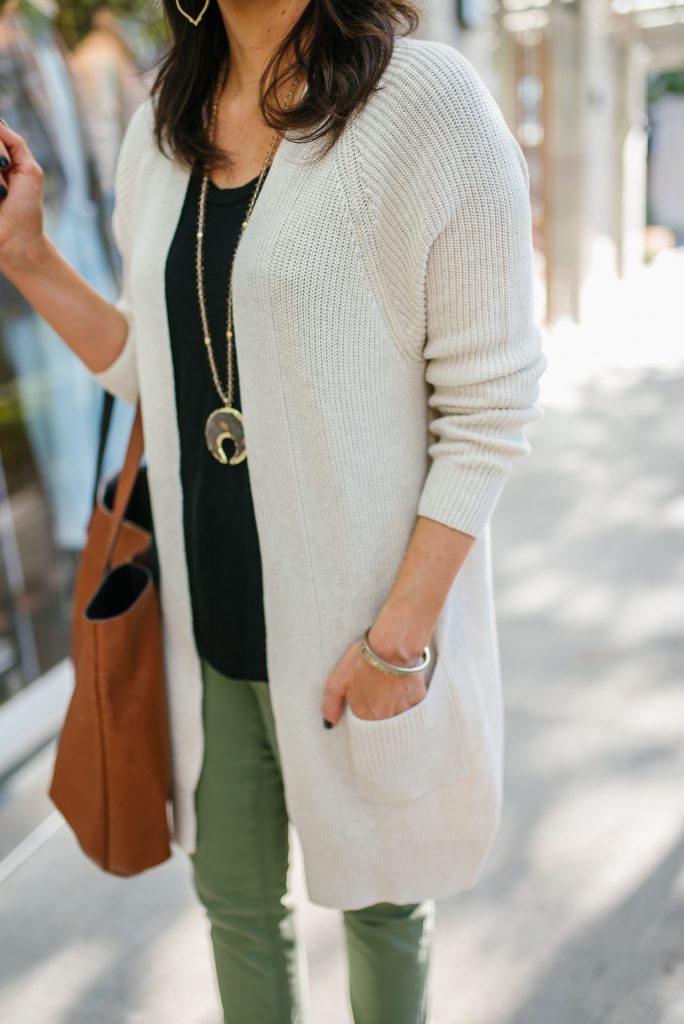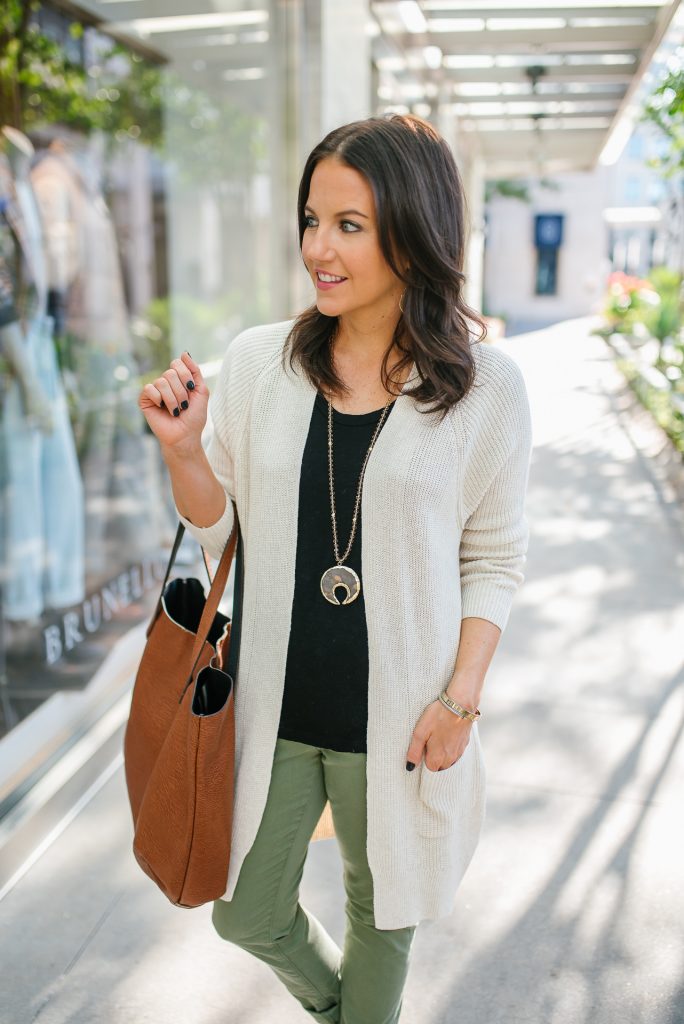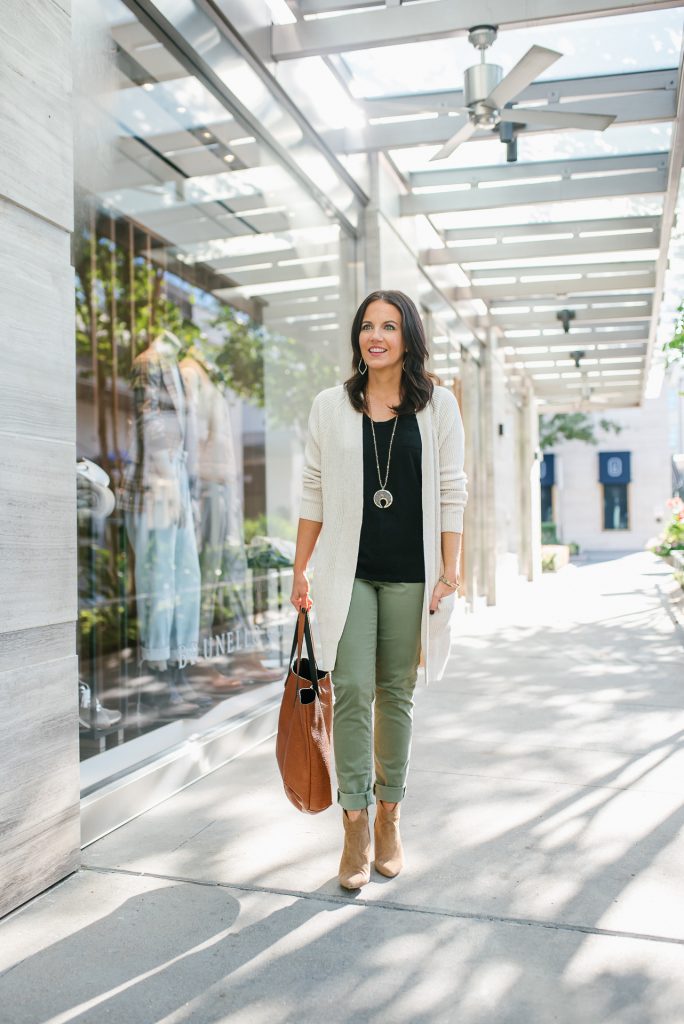 SHOP THE LOOK
Love this post? You may also love: