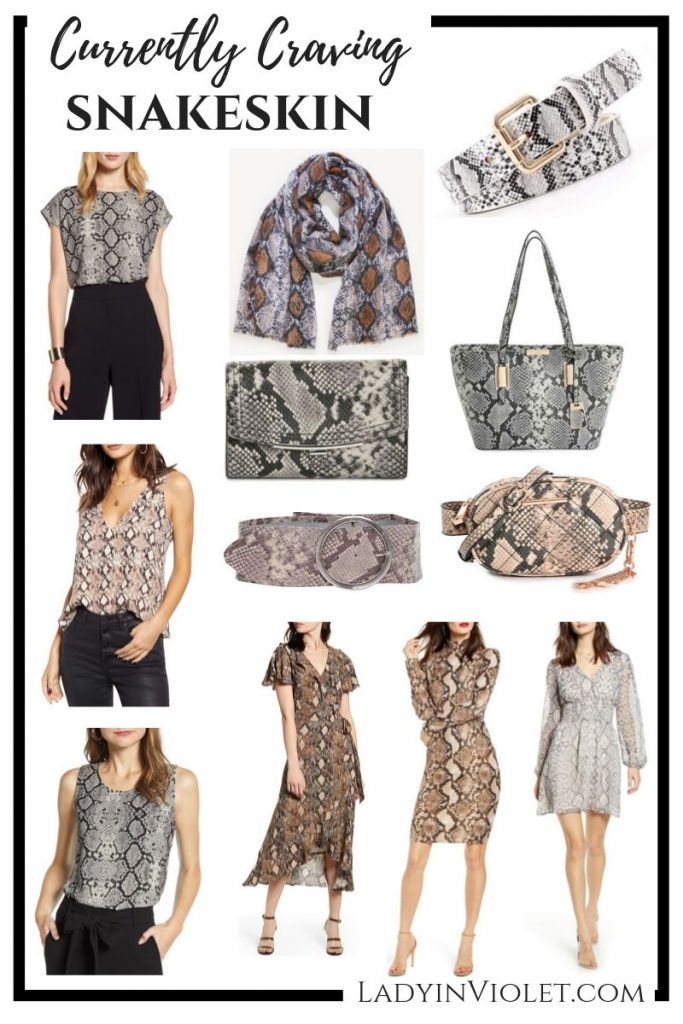 | DETAILS |
TOPS: top | middle | bottom
ACCESSORIES: scarf | clutch | taupe belt | gray belt | tote bag | belt bag
DRESSES: left | middle | right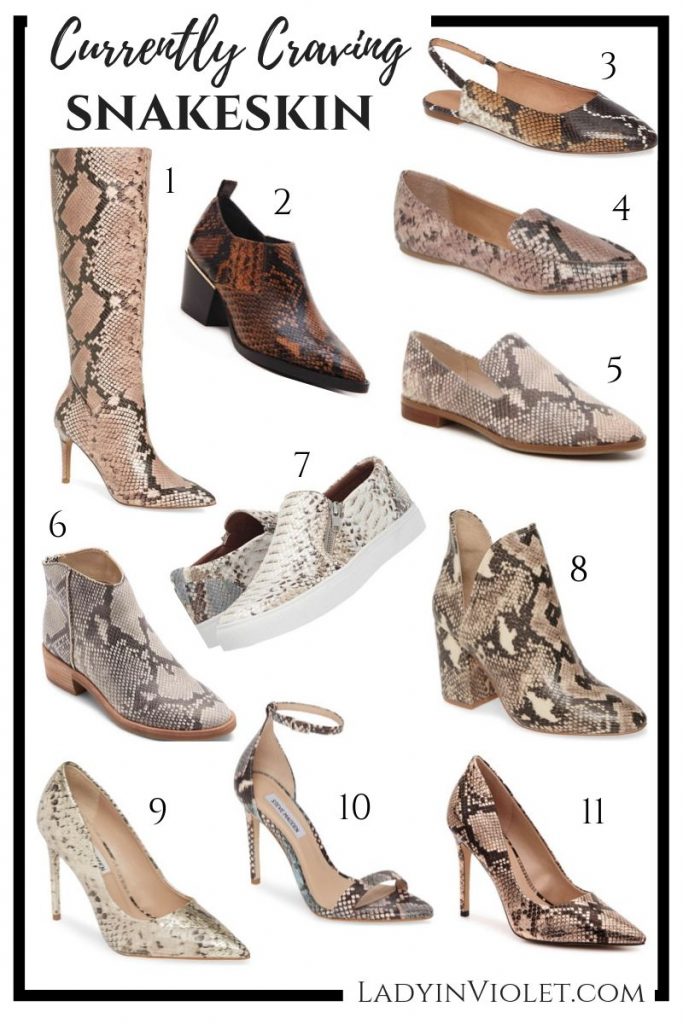 | DETAILS |
one | two |  three |  four
five | six | seven | eight
nine | ten | eleven
Umm, so I have totally been craving all the snakeskin printed things this season! I am so picky about my animal print and the way it looks, so I don't usually gravitate so much to one print.  Something about the snakeskin though, I am all about it for fall.  One of the things I  prefer to this snakeskin print verse other animal prints is the wide array of colors.  I have found grays, browns, taupes, blacks, reds, and multi-color.  Since snakes come in a wide array of colors, it makes the prints have a more natural look and gives me more colors to play with.
I'm obsessing so much over this print that I could not fit everything in just one graphic!  My snakeskin heels have been on major repeat!  I think shoes are a great way to add this print to an outfit.  A belt or clutch purse are up next on my list as an easy add for a pop of print to a neutral outfit.
Ready to go big or go home – These snakeskin dresses are gorgeous and a definite statement maker. You can add a solid color belt to help break up the print.  The tops are a great way to add this print to an office or layered look.  Pair a top under your blazer for work or a leather jacket and jeans for the weekend.  It's adds just a hint of chic edge to your ensemble.
What do you think of the snakeskin print trend?  Which piece would you add to your closet?
SHOP THE SNAKESKIN

Love this post? You may also love: