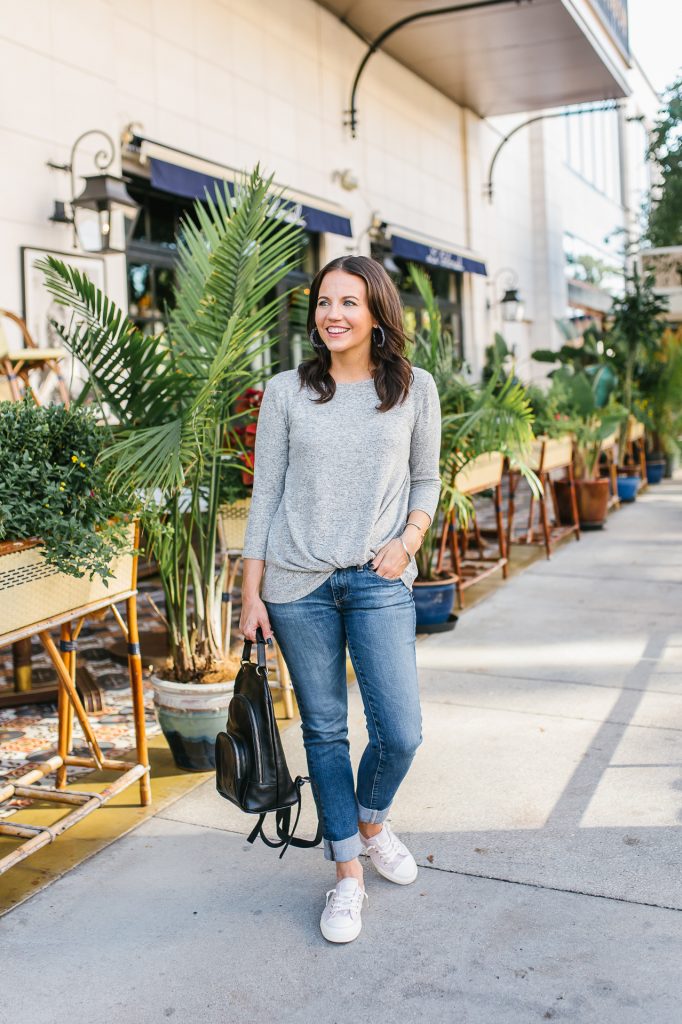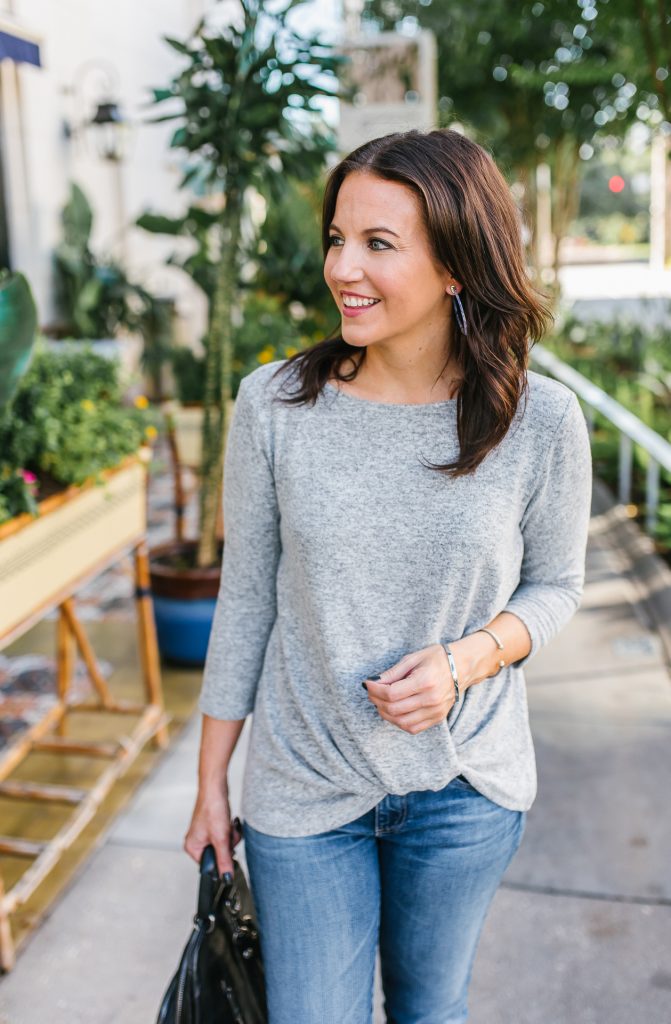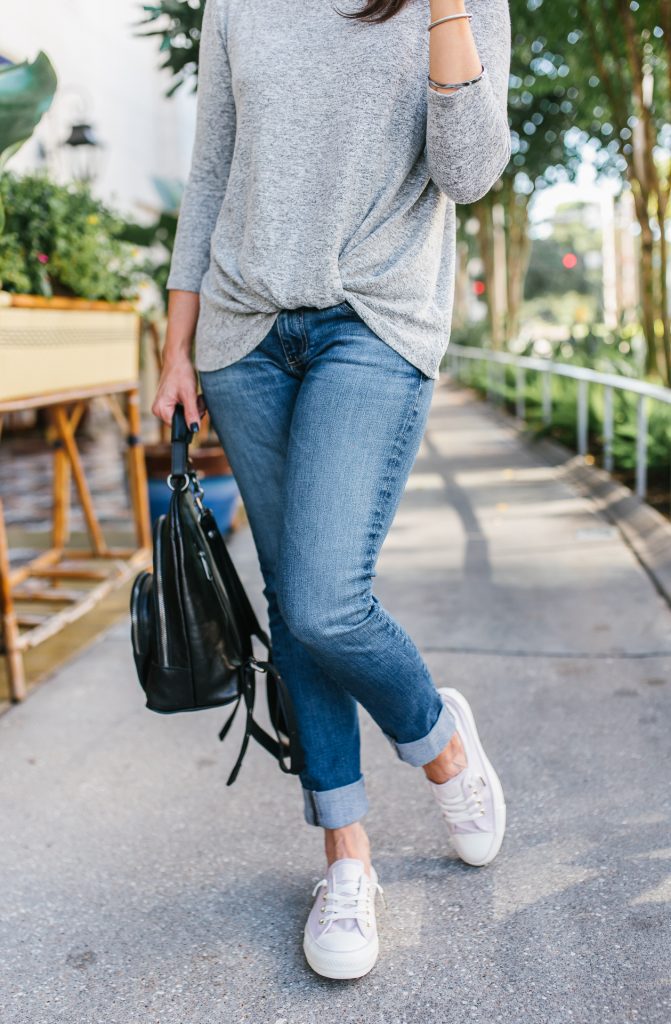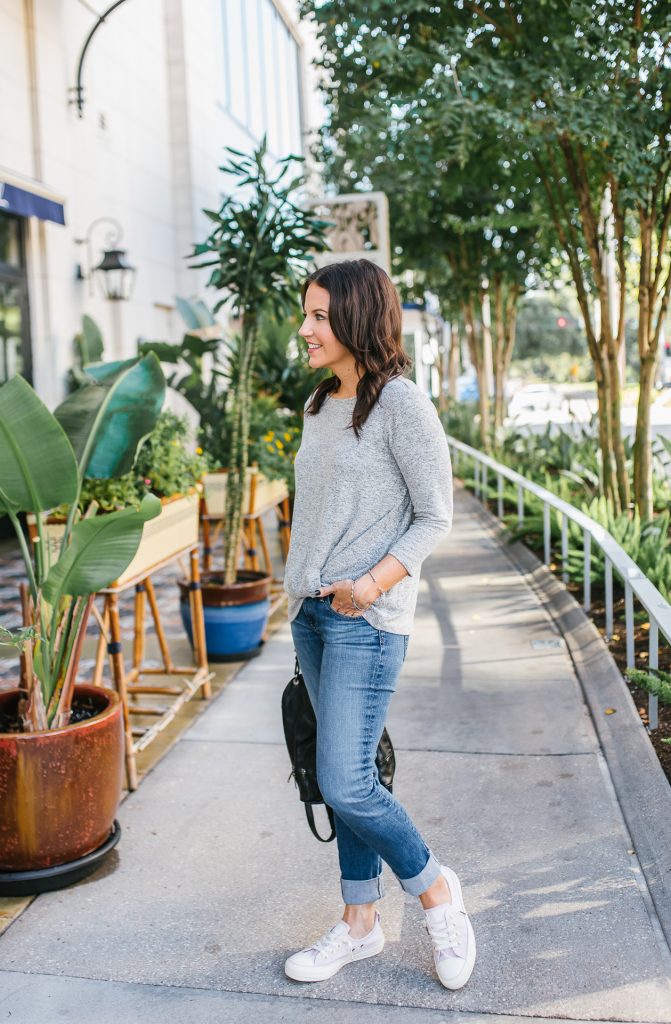 Happy Friday friends!  Don't be alarmed, I'm not only wearing flat shoes in today's post, but flat sneakers.  Yes it is true, I do on occasion like a really comfy pair of flat shoes for running errands or attending certain fall events that require lots of walking and standing.  I recently added 3 new pairs of sneakers to my closet because I had worn out my 2 older pairs.  Don't worry, my heels, booties, and wedges are not going anywhere!
I find casual sneakers are perfect for running errands on weekends.  When adding casual sneakers to my wardrobe, I try to find pairs that can work with jeans, leggings, shorts, and dresses.  These pink sneakers fit the bill on this one.  First off, super cute with a casual jeans and tee outfit, but they also work well with shorts and casual dresses.  I did find they run a bit big and suggest going down half a size.
Keeping with my comfy fall outfit theme of the day, I paired my sneakers with a super comfy and cozy gray knit tee.  The tie front design is great for my petite height especially when paired with a flat shoe, since I'm losing that long leg illusion from a heel.  In addition to errand running, this outfit would be great for travel, kid's weekend events, or a casual family day.
Speaking of family day, I have a weekend filled with family activities from my aunt's birthday celebration to a family reunion.  A comfy fall outfit like this one will definitely be on deck for at least one maybe both of my family events this weekend.  I hope you guys have a great one and thanks for stopping by!
Photography By: Banavenue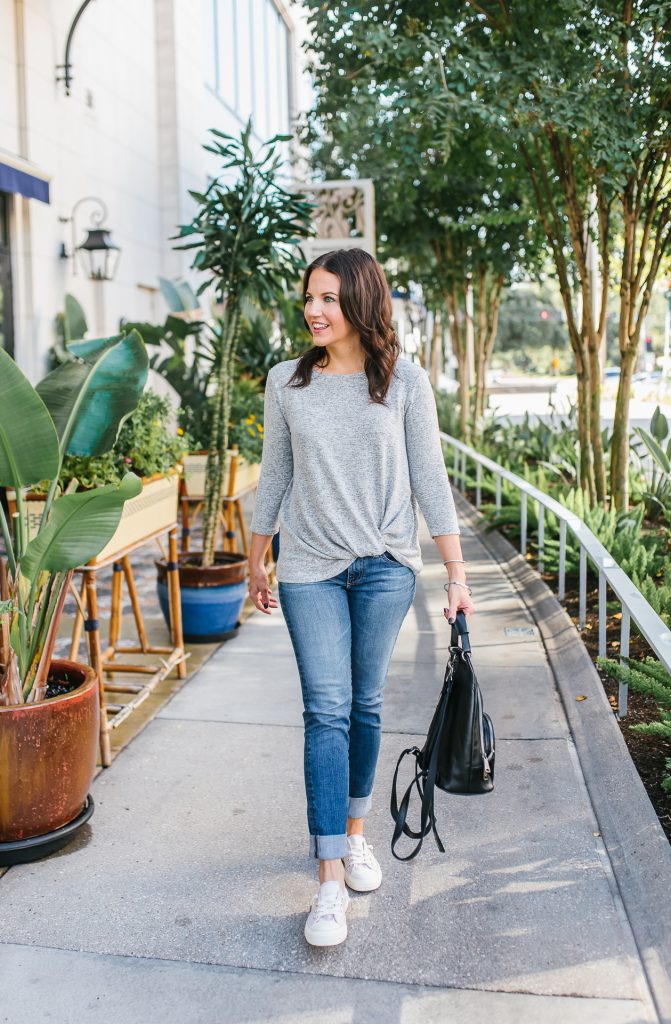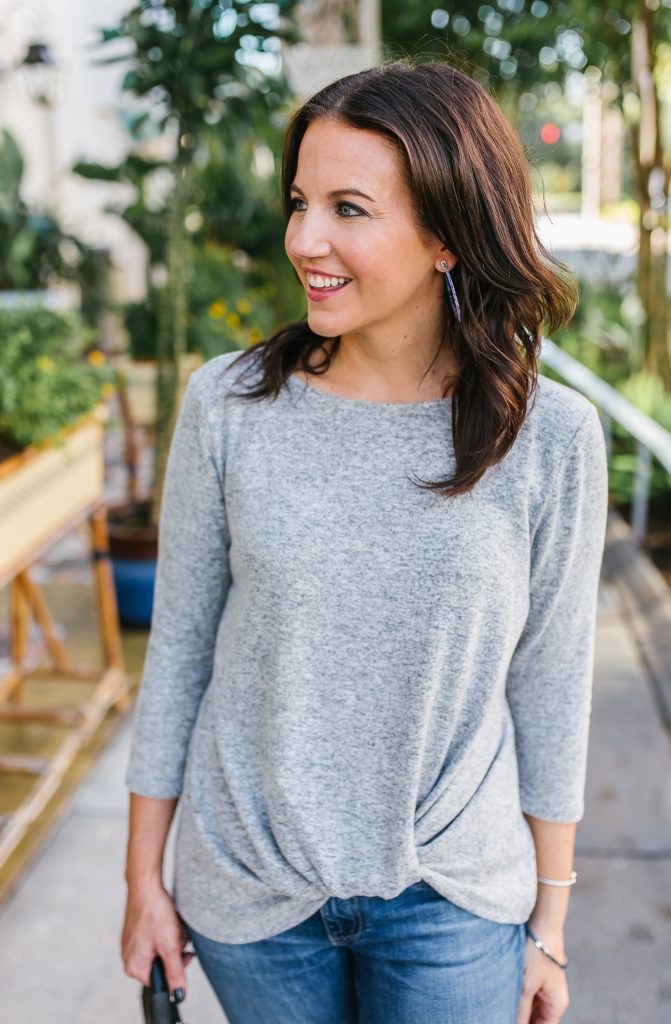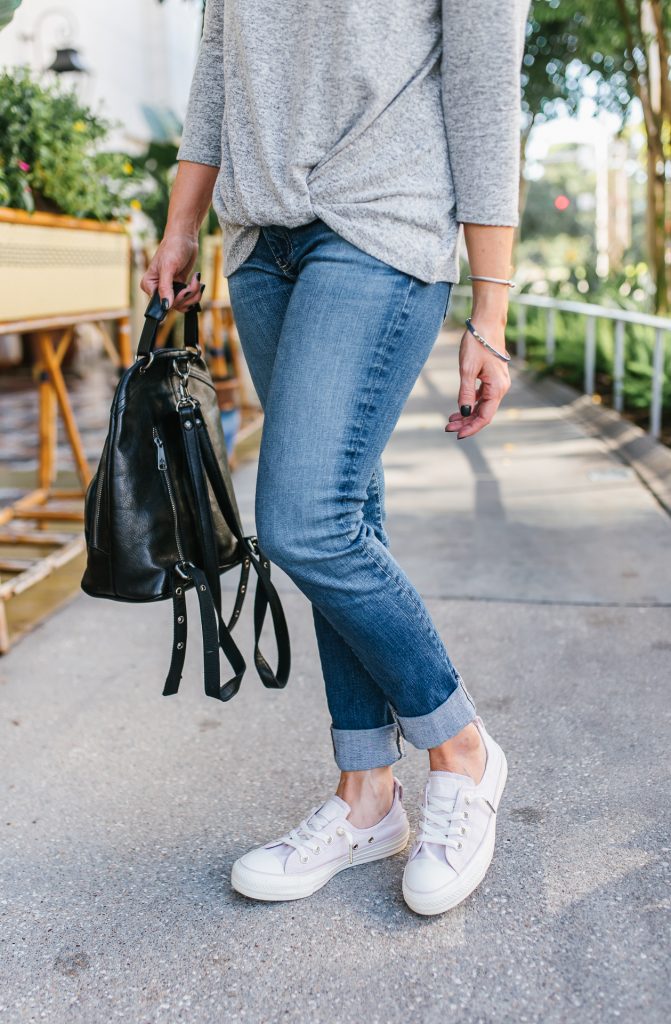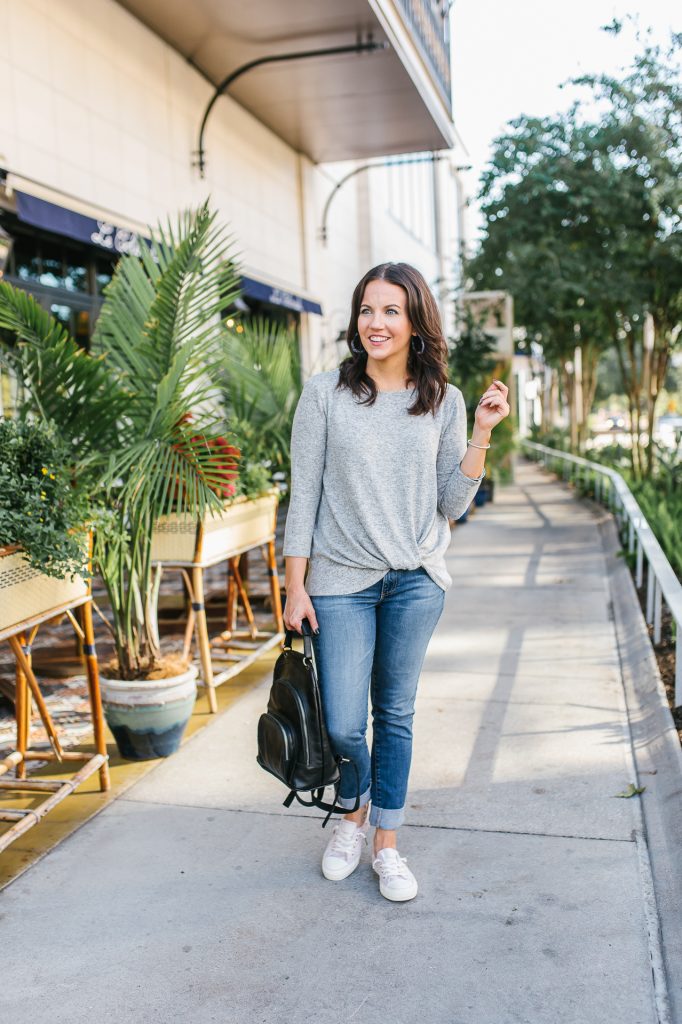 SHOP THE LOOK
Love this post? You may also love: