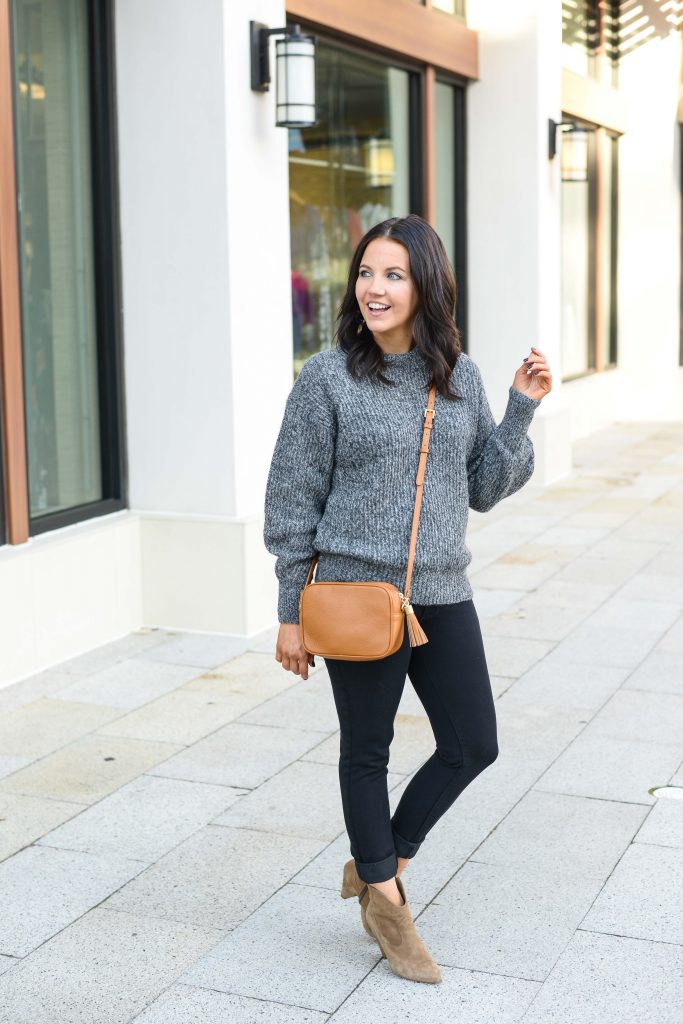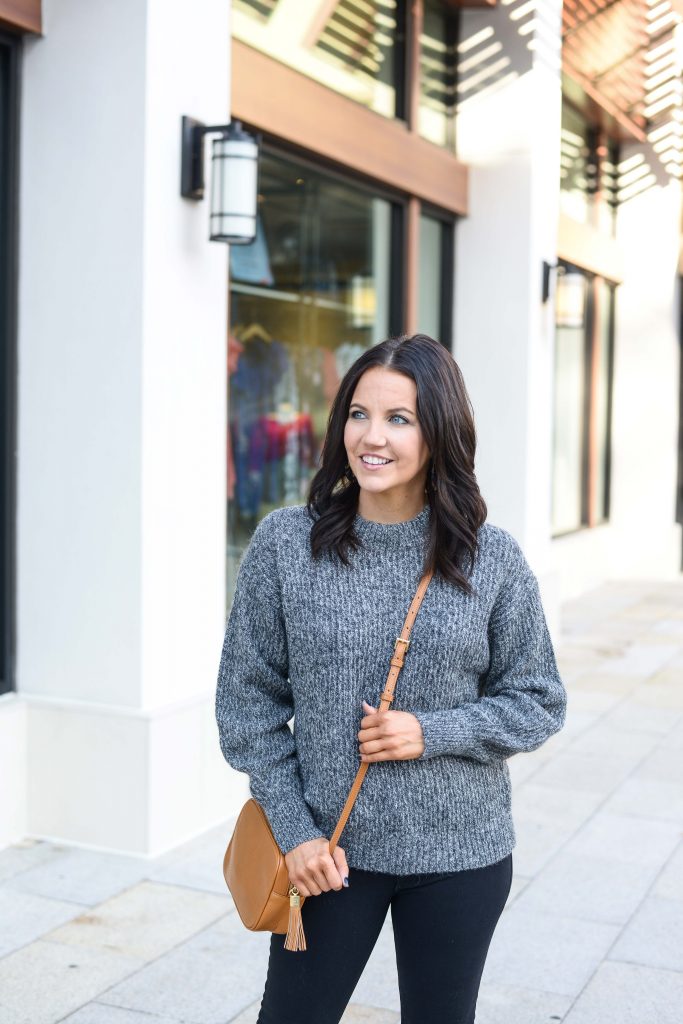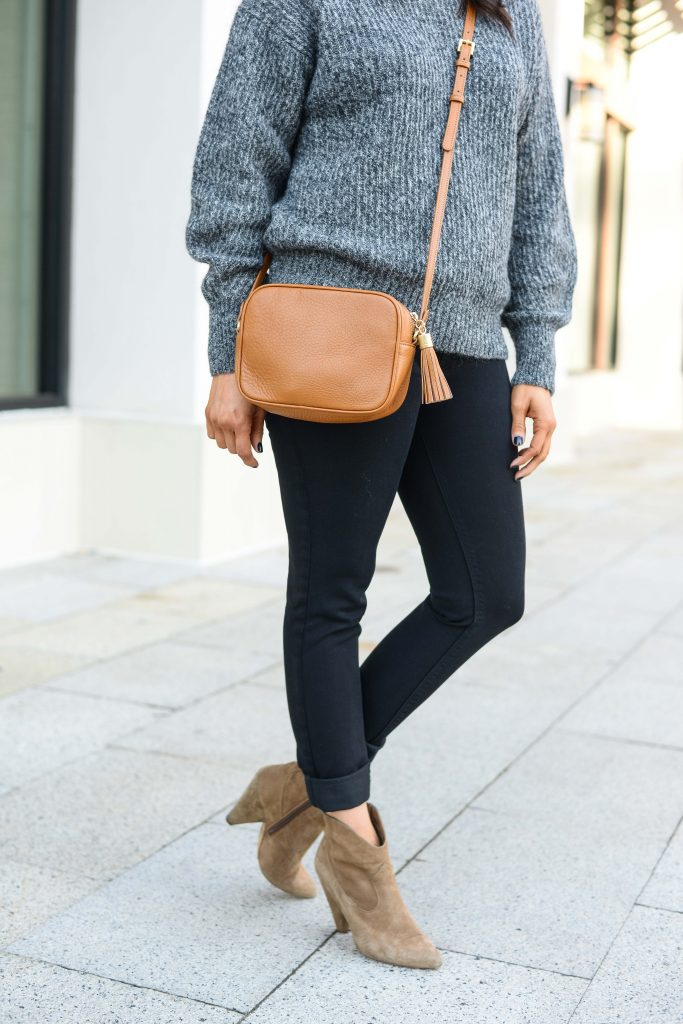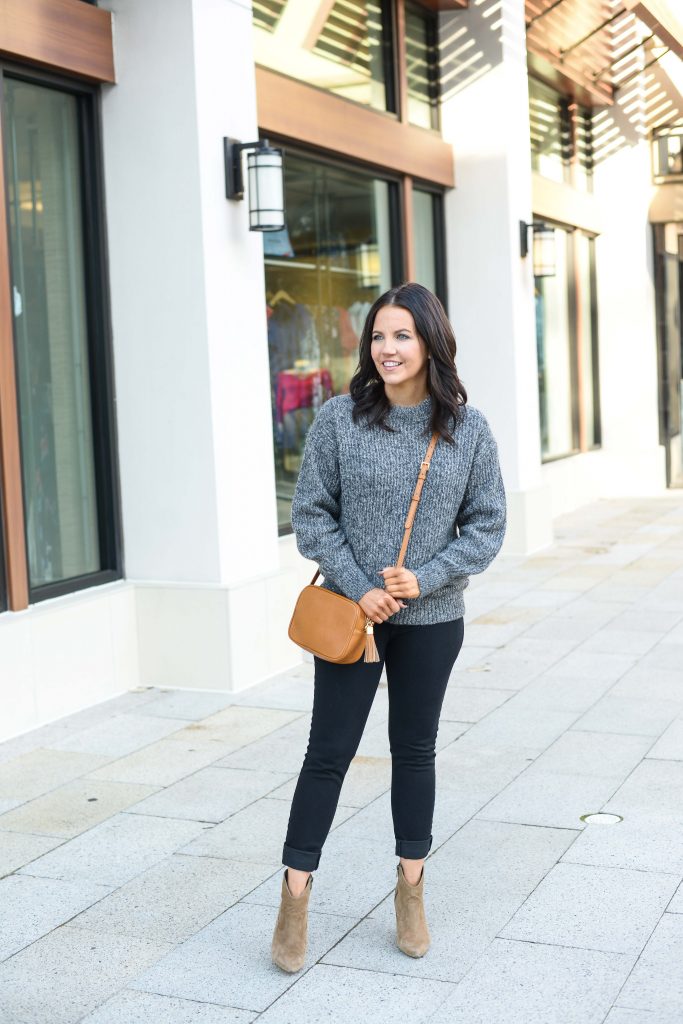 For years, I would not mix black and brown in my outfits.  It was a fashion no-no, and I was going to play by the rules.  But as time went on, breaking the fashion rules became the cool new thing and mixing black and brown became chic and on trend.  So I slowly gave in with a few baby steps.  A brown pair of shoes with an all black outfit was probably my first toe dip into mixing these two former foe colors.  Now, I love the pop of color brown adds to an all black look.  What once seemed so wrong, now seems so right.
I thought I would share a few tips on how to mix brown and black in your outfit in case you are still holding on to the days of keeping them separate.  First, consider brown your pop of color.  Choose a black top and bottom and then accessorize with a brown bag, belt, or shoes.  If you want to add in multiple brown pieces try to make them all similar shades.  In this look, I opted for the tan/cognac brown coloring.  You could also add in a brown jacket.
Second, add some depth with a dark gray to ease yourself into the color combo.  This charcoal gray sweater provides a little break from a full all black look, plus the earth tone dark charcoal color works well to balance the lighter brown pieces.
Third, own the look!  When tiptoeing outside of your fashion comfort zone, the most important thing to bring with you is confidence.  When breaking old fashion rules, you may occasionally be met with a person who is still following the old fashion book.  If you own and love your look,  you may give someone else the confidence to try out this style and throw that old fashion rule book out the window.
Last, play around with your jewelry. I paired this brown and black outfit with a pair of tortoise earrings that contain both colors.  It helps bring the color combo together with one unifying piece.  You can make this work with a tortoise necklace too.
Photography By: LA Photography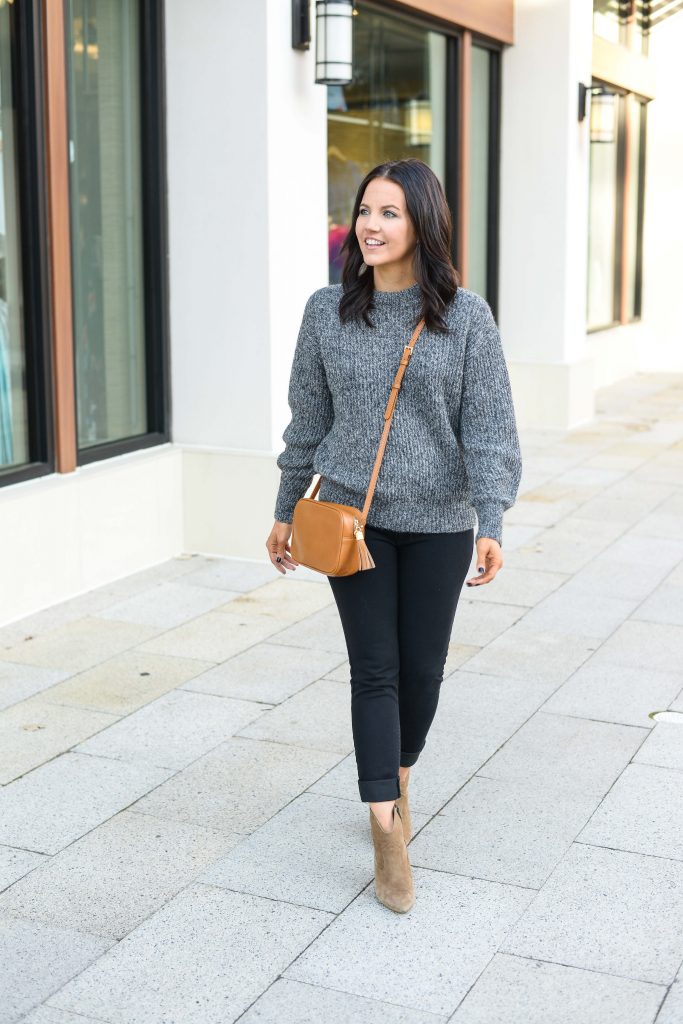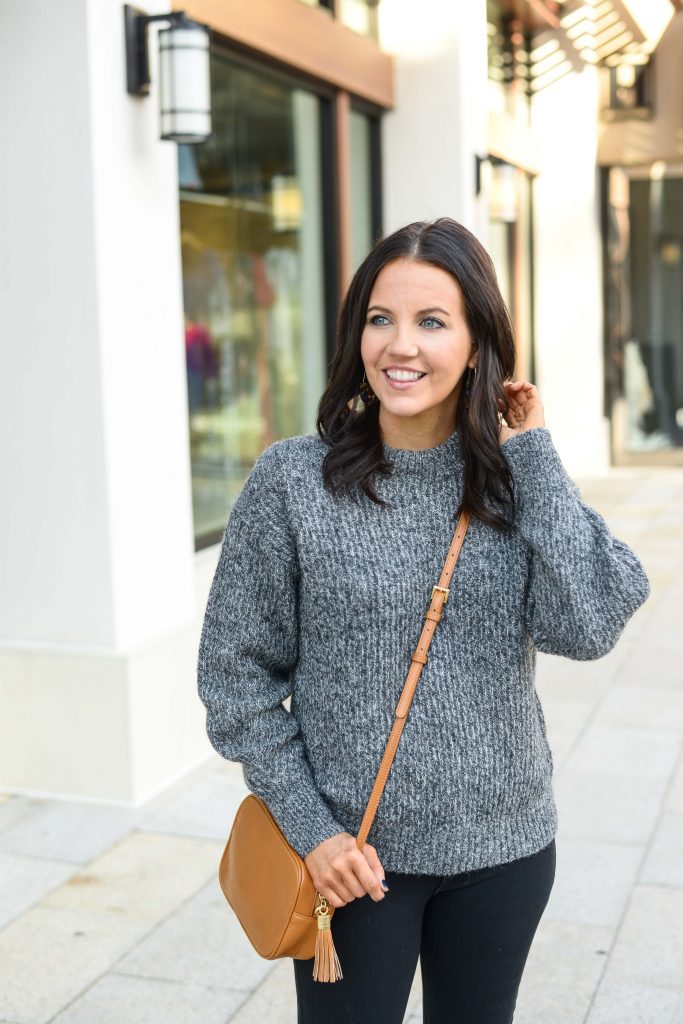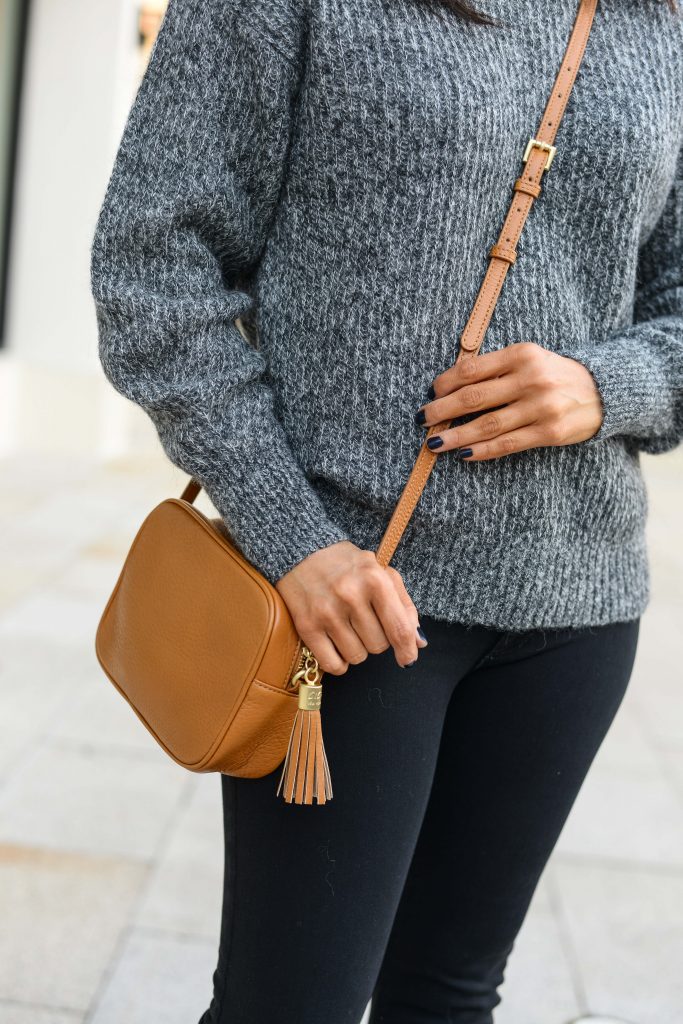 SHOP THE LOOK