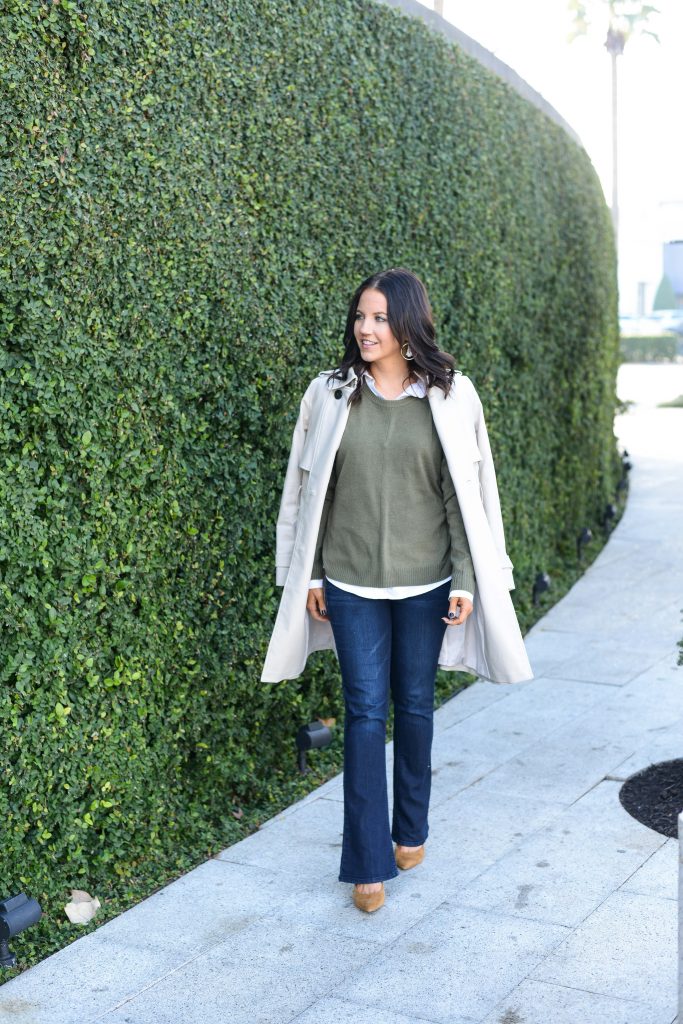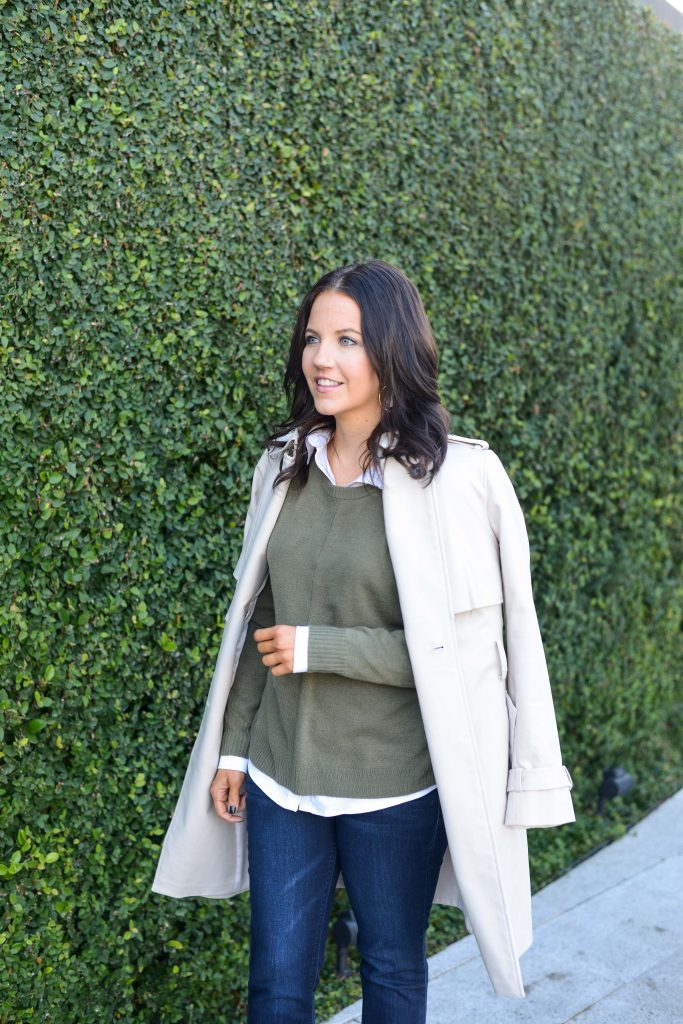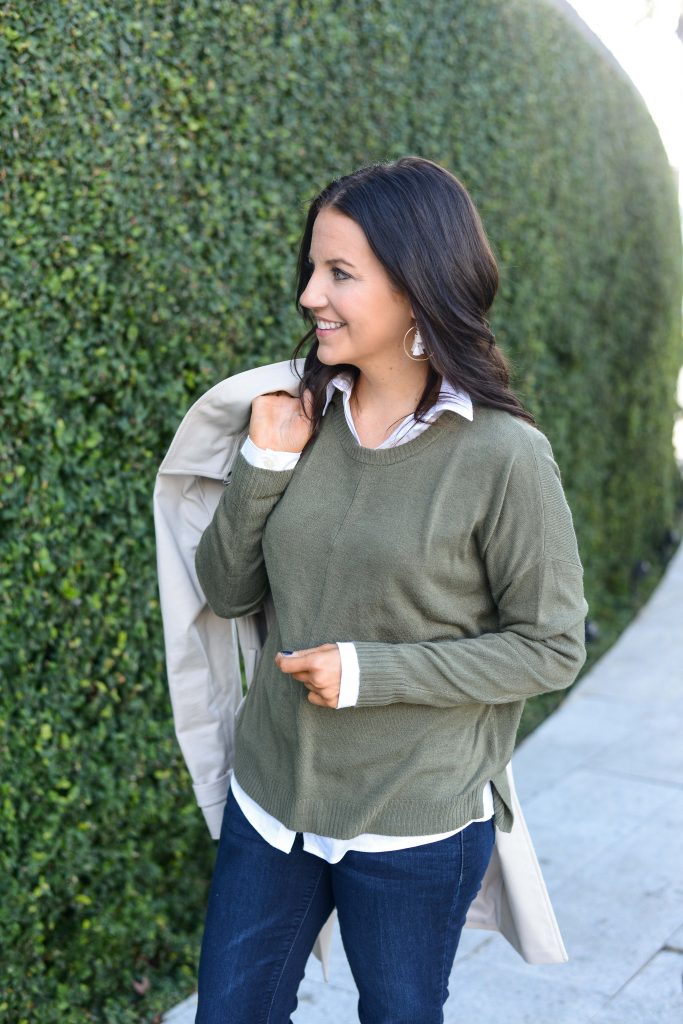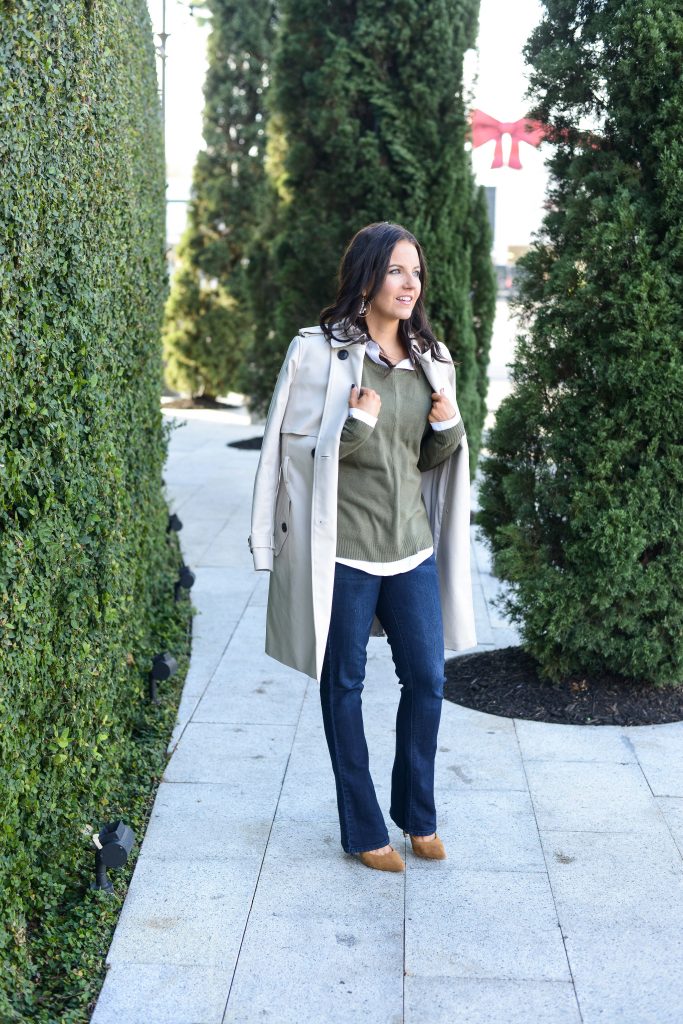 Happy Friday!!   I'm so ready for this 3 day weekend! I have TWO girls' nights planned and a relaxing Sunday with my boyfriend on the schedule so far.  I'm also hoping to tackle some blog work and little tasks around the house.  Hopefully, it will be a good combo of fun, relaxing, and productive.
Living in a warmer climate during winter months, usually means I plan lots of layered outfits.  Our Houston weather can go from 80 to 50 in a day, and  cold outdoors usually means cranked up heat indoors.  To create the perfect layered look, I want all the pieces to work well together and stand alone if need be.  Keep reading for a few of my tips on how to layer tops in winter months.
A white button up blouse is a great starter layer underneath a  sweater.  It gives a polished and professional look.  If you get to hot, you can easily remove this layer and go with just the sweater.  You can also opt to remove the sweater and go with just the white button up, but I find sometimes sweaters leave behind lint on a white top.
A loose fit sweater is the perfect middle layer.  I look for sweaters that will easily fit over another top and not show any possible bunching or shirt buttons.  I also just prefer looser layers for a more comfortable fit.  This sweater has a boxy fit and is the perfect amount of loose to fit over my button up blouse.  It's also a good length so that the white peaks out just enough at the bottom.
My final layer is some type of outer layer like coat, jacket or cardigan.  A layer that can be easily removed or kept on depending on the temp.  I choose my outerlayer based on the outside temp and where I'm headed.  For a night out with friends, I usually opt for a jacket, and for work, typically a cardigan.  Any time the weather is dipping in the low 50s or lower, I grab a coat.
My Club Monaco trench coat was a semi-splurge find a few years ago. I found it on sale during Black Friday which brought it more to my price range.  A classic trench coat is must have for any closet.  It works with both professional and casual looks and keeps you warm.  Sometimes when I'm feeling a little extra, I will do the no arms off the shoulder look, usually at events and parties with no coat check.  I think this works well with trench coats and blazers, not so much thick wool coats.
There you go, pretty simple and easy.  Hopefully this also including items you already have in your closet!  Hope ya'll have a fabulous weekend! Thanks for swinging by this week!
Photography By: LA Photography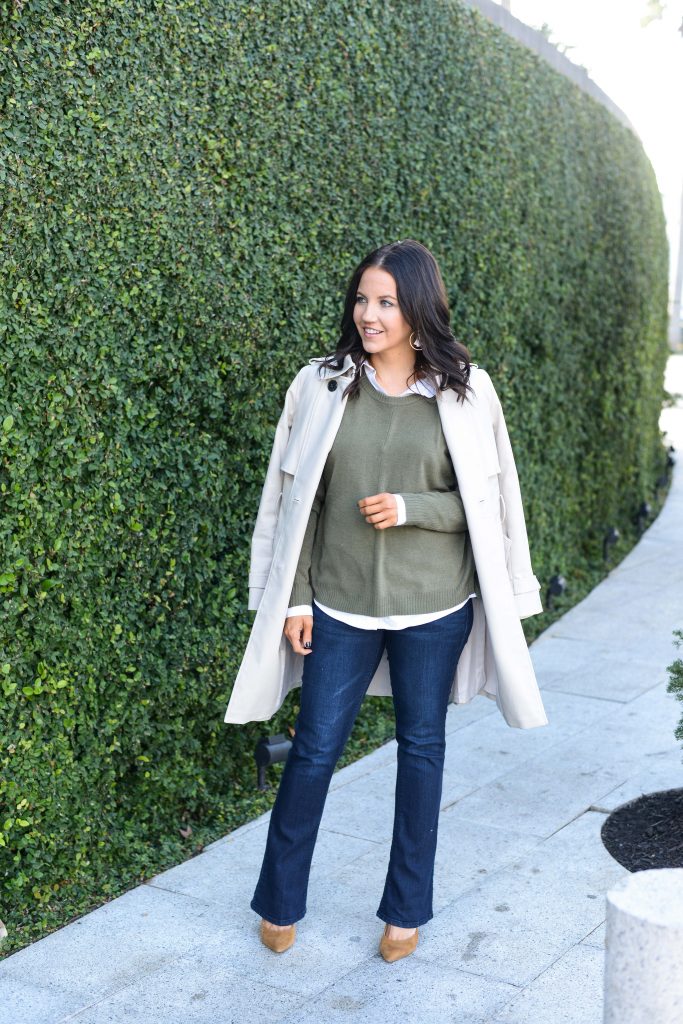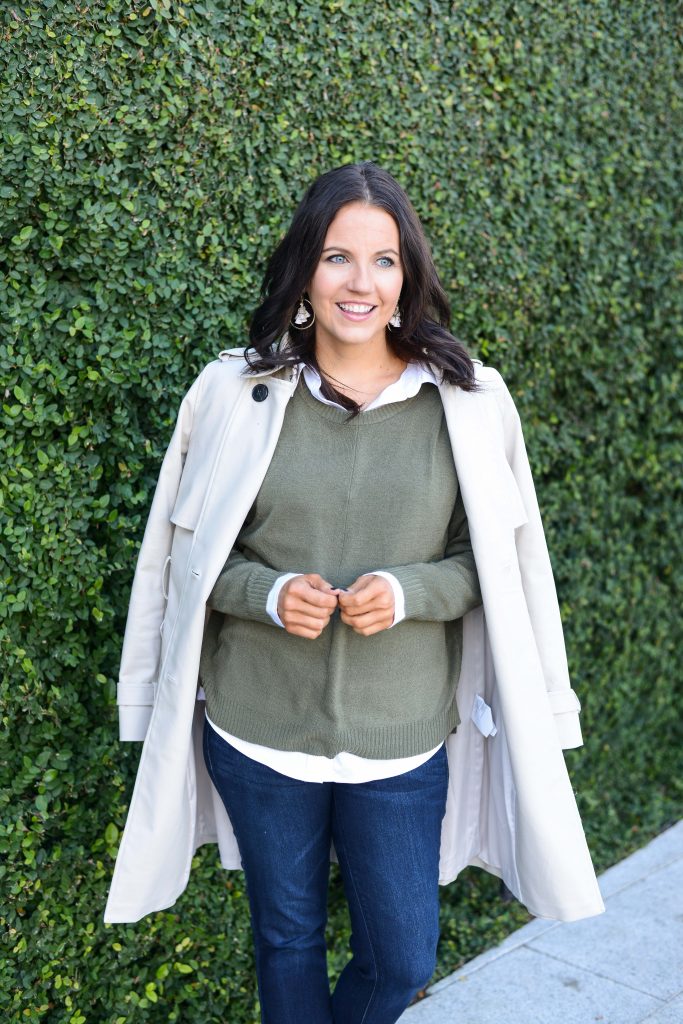 SHOP THE LOOK

Love this post? You may also love: