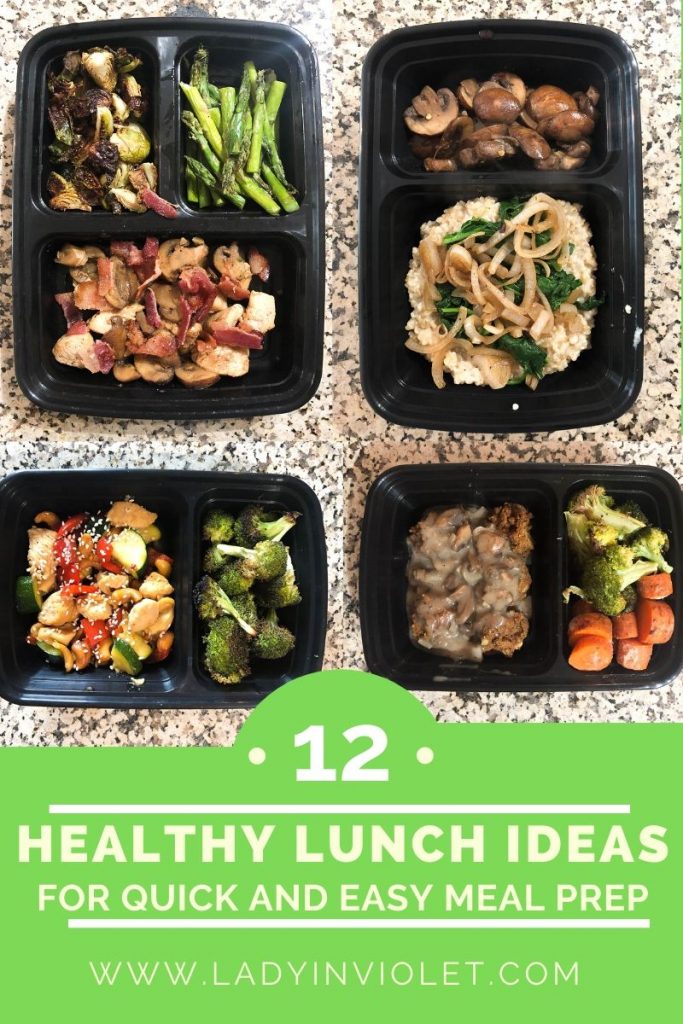 As I mentioned in my 2020 goals post, I'm hoping to re-focus on adding more nutritious meals back into my week.  One key way to stay on track with this goal is with my lunch meal prep.  It's so easy these days to order any kind of takeout that you want and have it delivered to you in less than an hour.  Meal prepping helps make sure I always have a healthy and filling option at my finger tips to prevent reaching for fast food lunches.  I'm always on the hunt for new healthy lunch ideas for meal prep Sunday.
Over the past year, I snapped some of the meals I prepped that worked with my quick and easy needs and reheated well. I always try to include a large serving of vegetables in my most of my meals.  Many meals include a small source of animal protein, although I do occasionally make vegetarian and vegan lunch options too.
My meal prep strategy is to bulk prep for the entire month in one or two days. I pick about 4 different meals and prep about 20 lunches.  I mainly use these containers from Amazon, but I also use these 3 sector ones on occasion.  Since all the meals I prep are frozen after cooked, I look for freezer-friendly recipes and food.  I find sturdy vegetables like broccoli, brussels sprouts, carrots, mushrooms, and sweet potatoes freeze best.  A few other freezer friendly favorites are kale and asparagus.
When bulk meal prepping, I try to pick 1-2 easy recipes like cut up chicken sausage with roasted vegetables that can be quickly prepped along side 1-2 more complex dishes like kung pao chicken or lentil meatballs.  I will bulk bake chicken breasts and roast and saute vegetables that can be used across all meals.  To save more time, I use frozen vegetables like green beans and okra that don't need to be chopped and pre-cooked.  Another easy way to build up my frozen meal prep supply is to freeze dinner leftovers.  If a recipe says it makes 4-6 servings, I will save 2-3 of those to eat for dinner and freeze the leftovers in lunch sized portions.
I have found a few tried and true recipes that I like and tend to rotate through these throughout the months.  If you are looking to give lunch meal prepping a try, scroll through for some of my healthy lunch ideas for meal prep.  I also included links to some of the recipes where available.  If you would like more meal prep tips, check out my full post of meal prep tips HERE.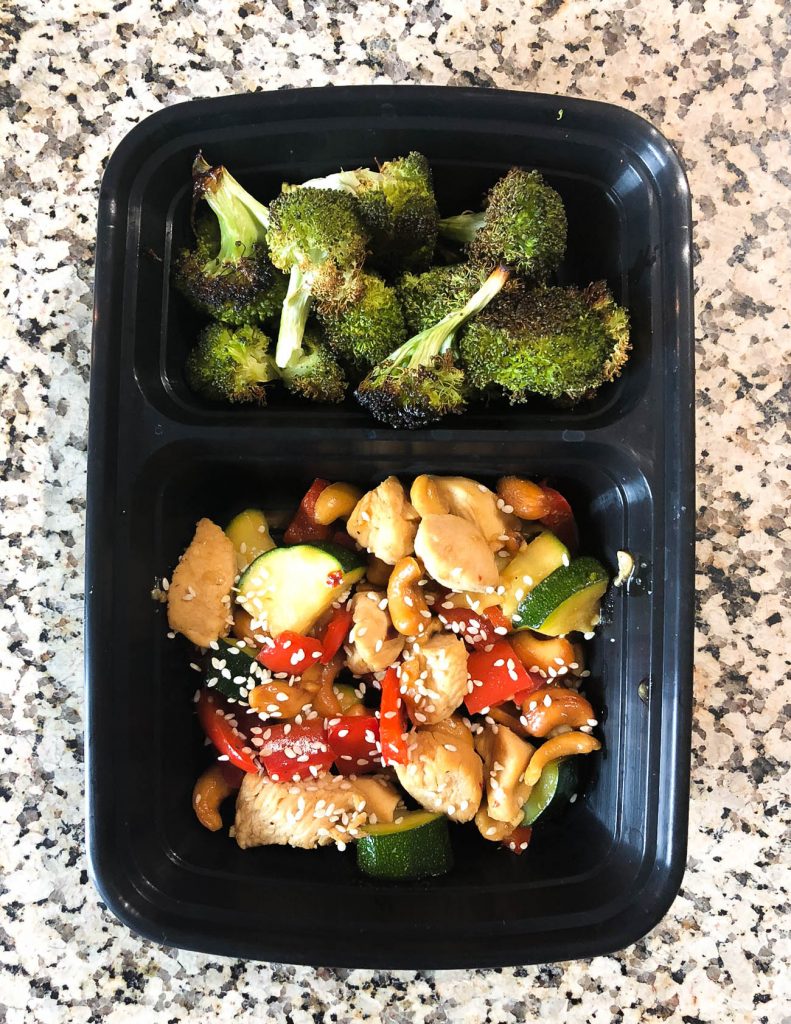 KUNG PAO CHICKEN (recipe) WITH OVEN ROASTED BROCCOLI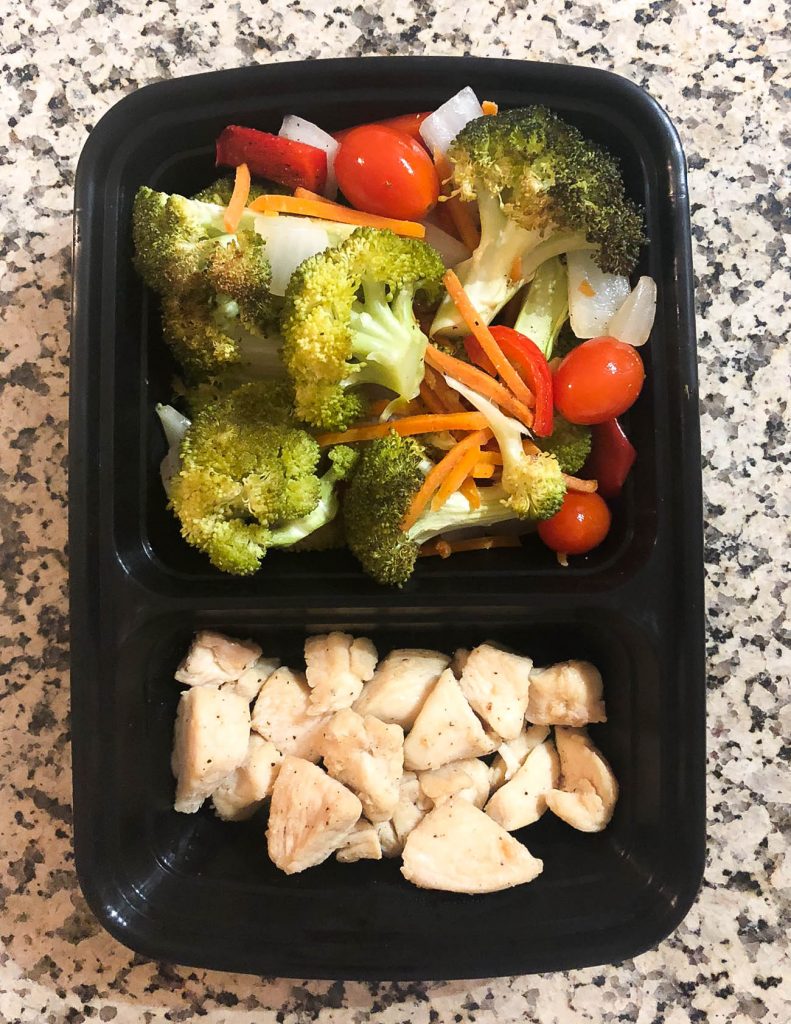 NAKED CHICKEN WITH OVEN ROASTED MIXED VEGETABLES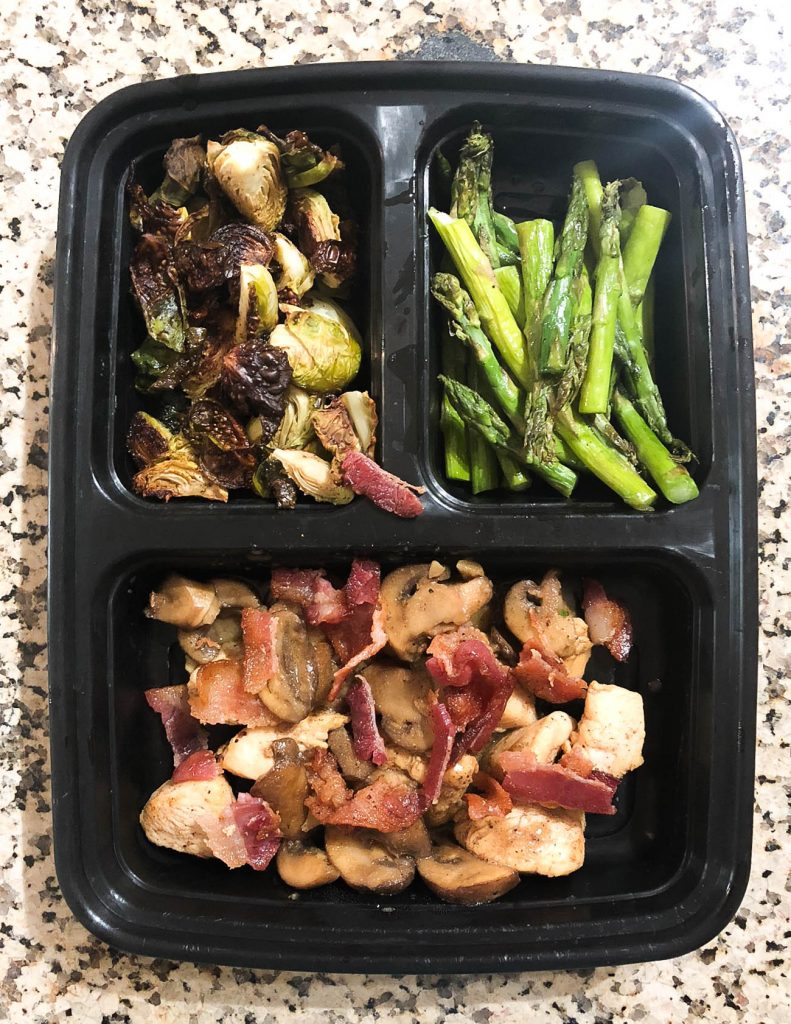 CHICKEN MARSALA (recipe) WITH ROASTED ASPARAGUS AND DIJON AND BALSAMIC COATED BRUSSELS SPROUTS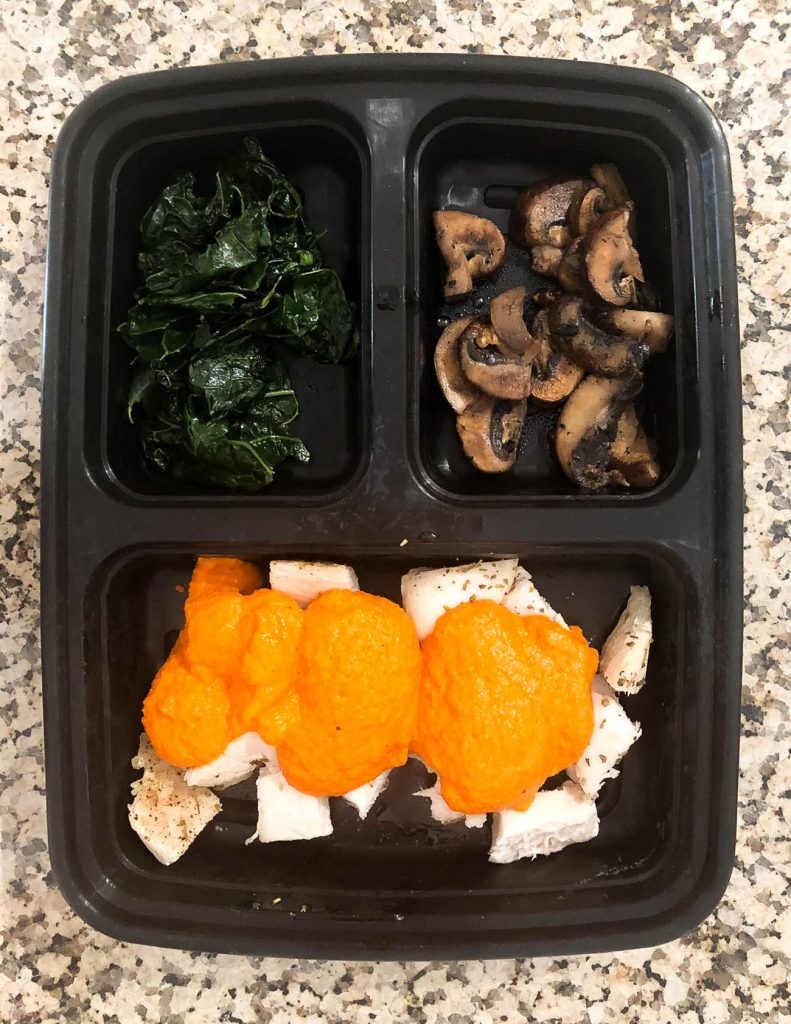 ROMESCO CHICKEN (sauce recipe) WITH SAUTEED KALE AND MUSHROOMS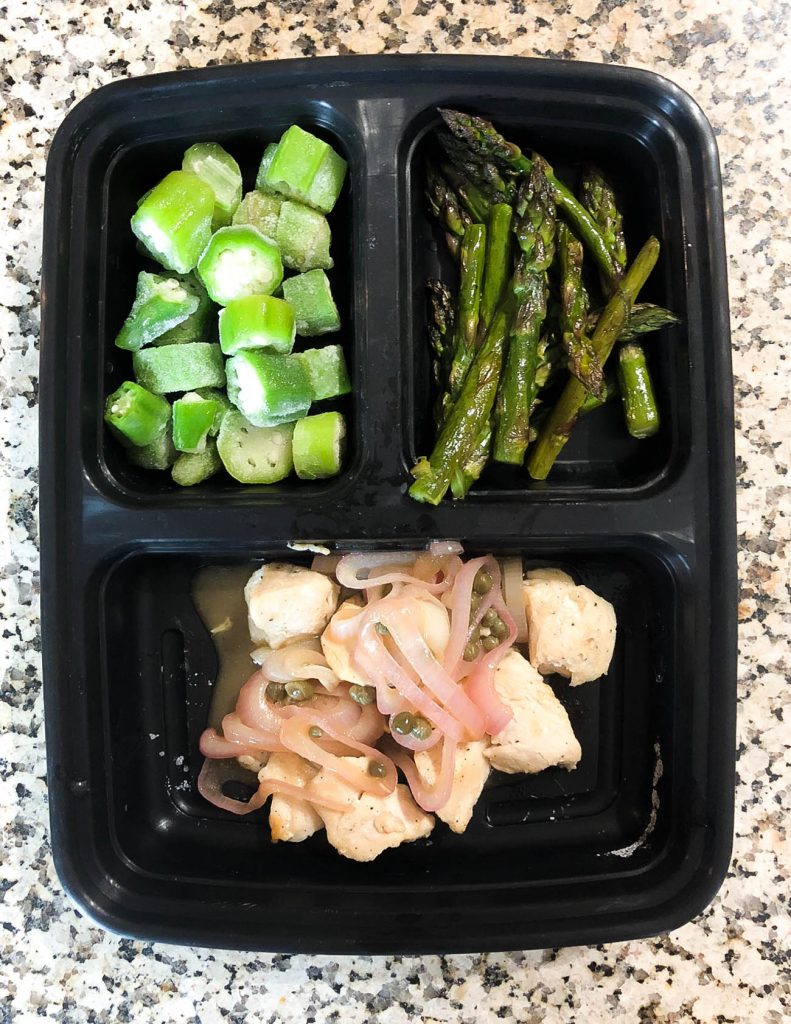 CHICKEN PICATTA (sauce recipe from this book) WITH FROZEN OKRA AND ROASTED ASPARAGUS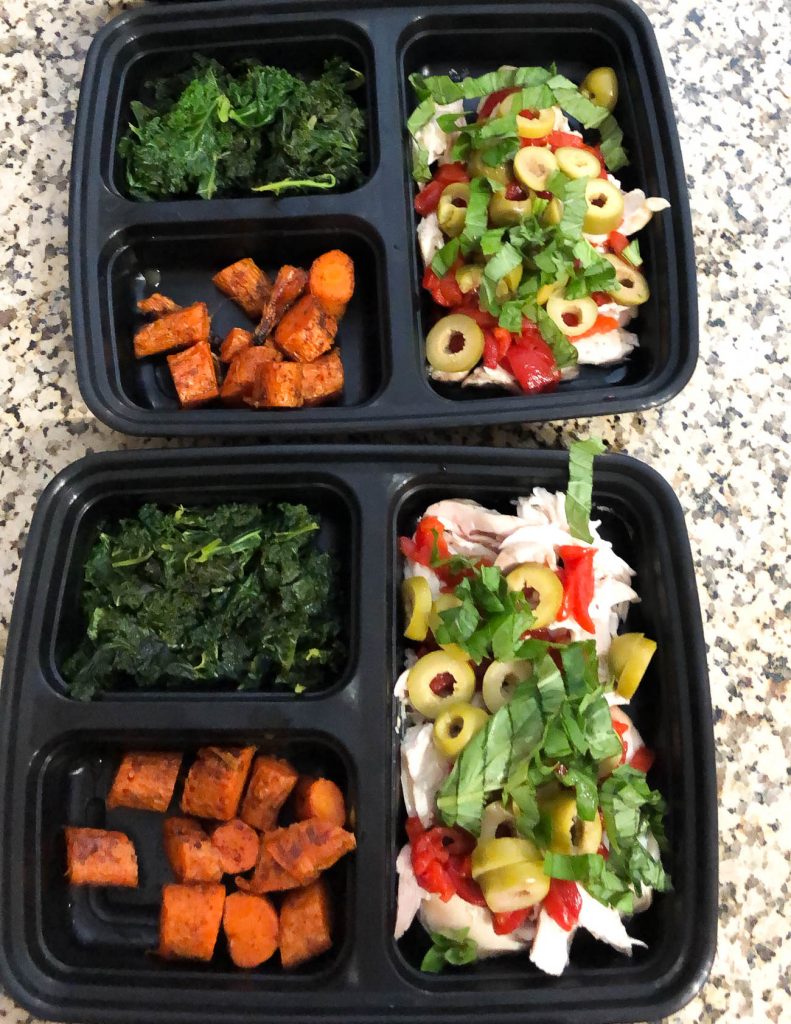 MEDITERRANEAN CHICKEN (recipe) WITH ROASTED CARROTS AND SAUTEED KALE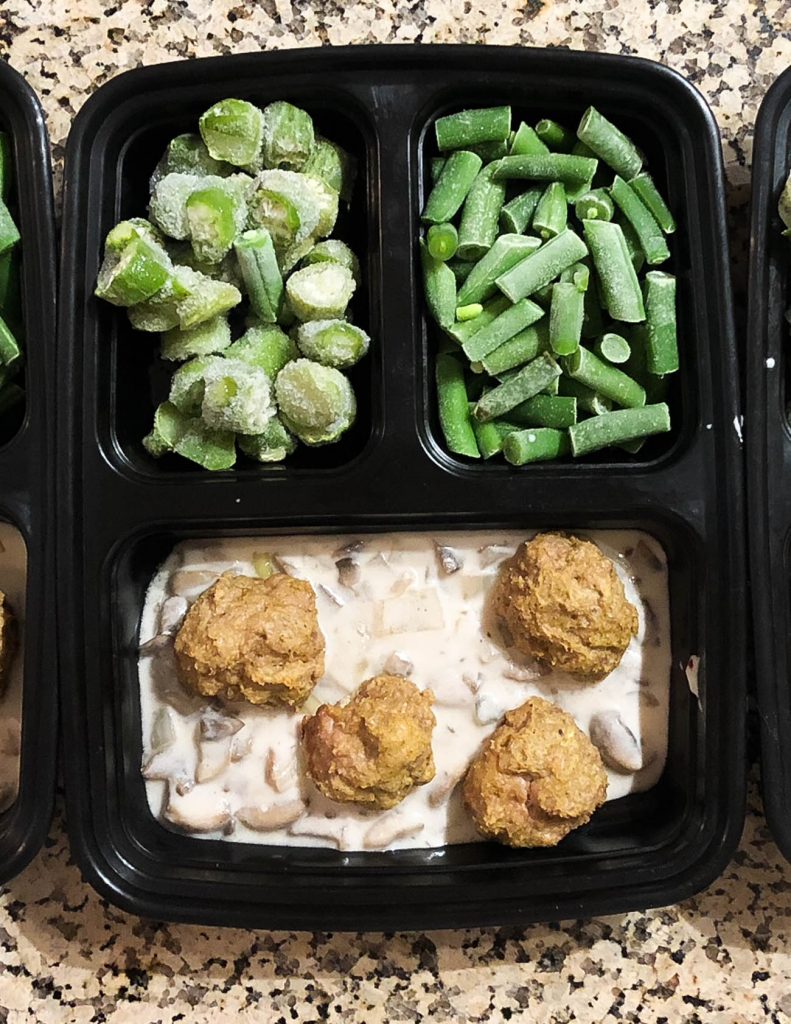 TURKEY CURRY MEATBALLS WITH CREAM SAUCE (recipe from this book I add mushrooms) WITH FROZEN VEGETABLES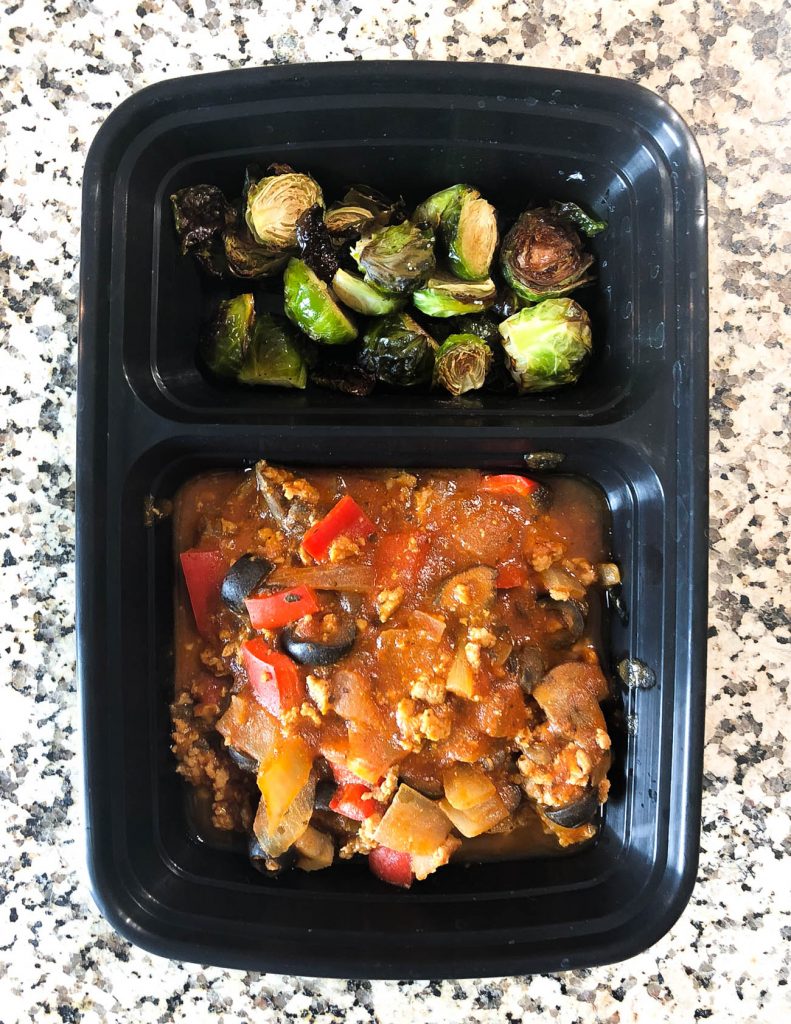 GROUND TURKEY AND VEGETABLES IN MARINARA SAUCE WITH ROASTED BRUSSELS SPROUTS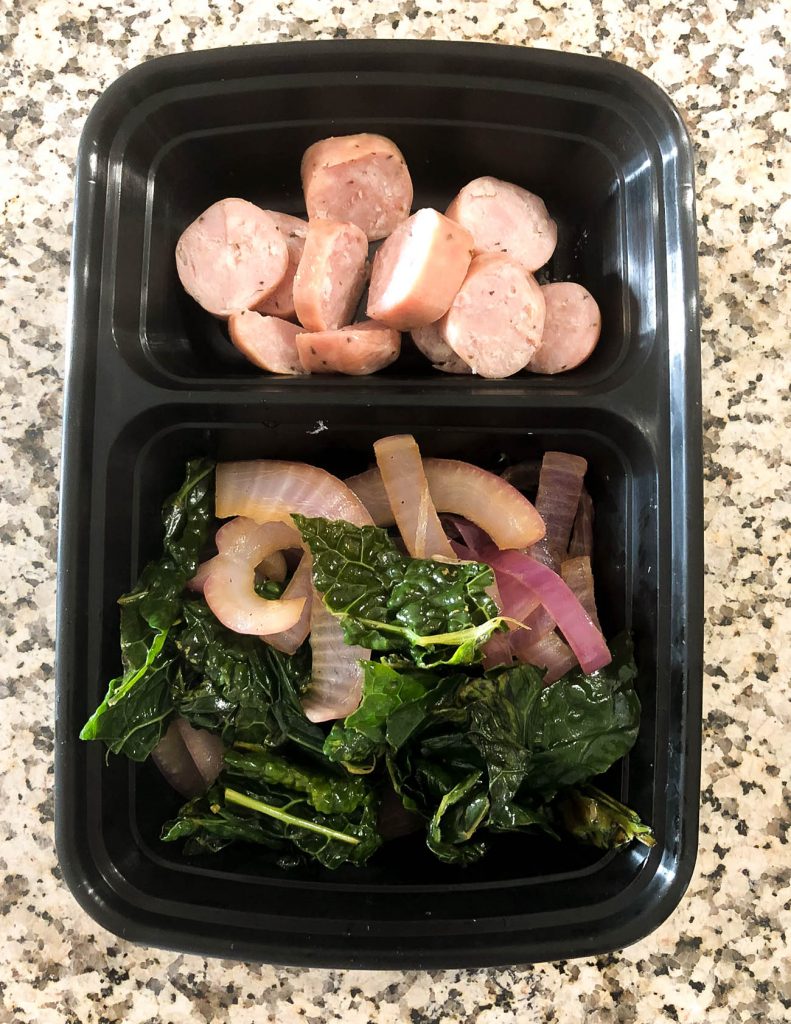 CHICKEN SAUSAGE WITH SAUTEED LACINATO KALE AND ONIONS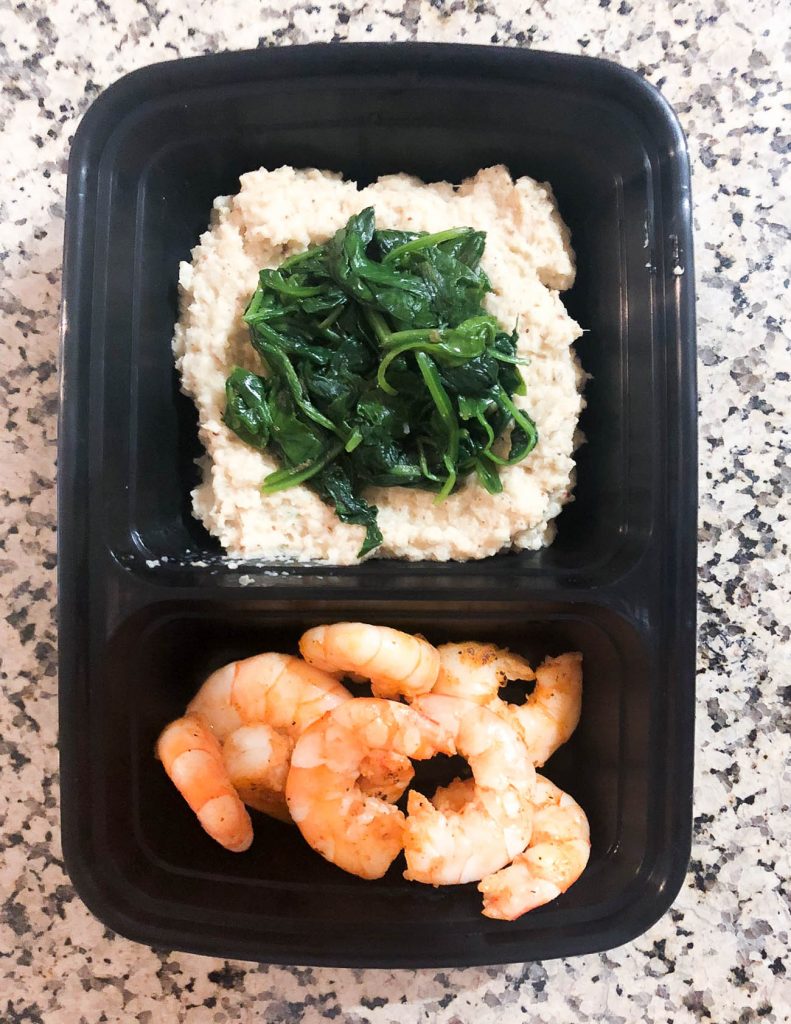 SAUTEED SHRIMP WITH SAVORY OATS (steel cut oats cooked in vegetable broth) AND SPINACH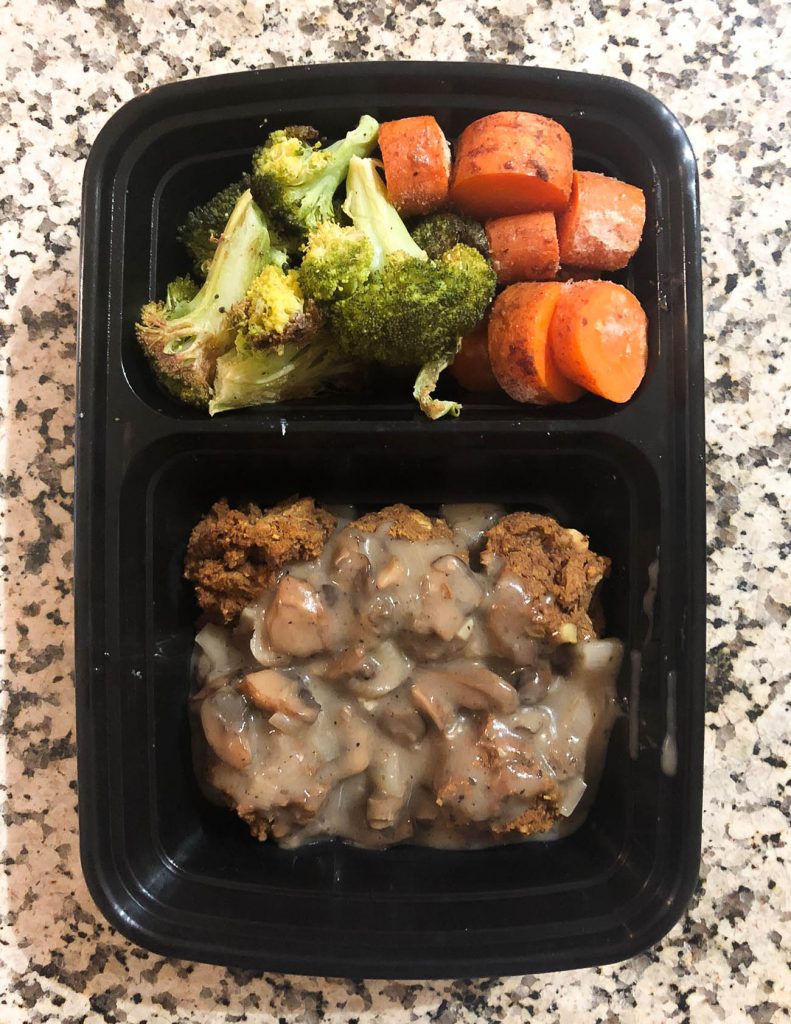 LENTIL MEATBALLS WITH MUSHROOM SAUCE (inspired by this recipe) WITH ROASTED CARROTS AND BROCCOLI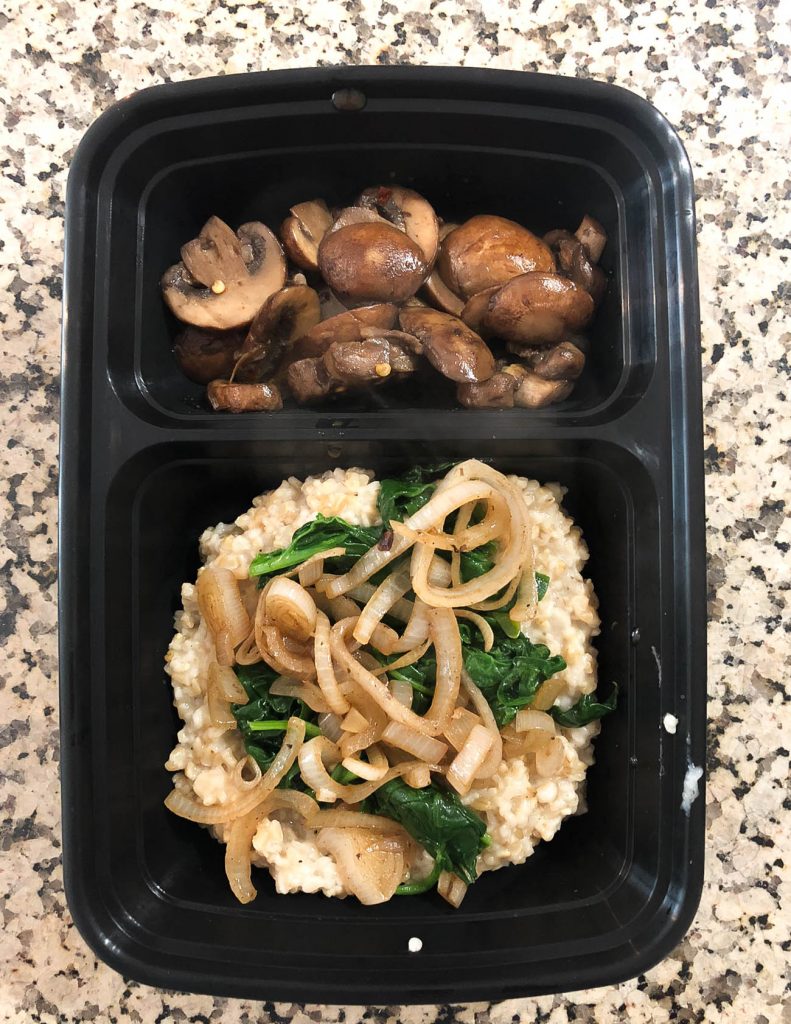 SAVORY OATS (steel cut oats cooked in vegetable broth) TOPPED WITH SPINACH, ONIONS, AND MUSHROOMS
Love this post? You may also love: