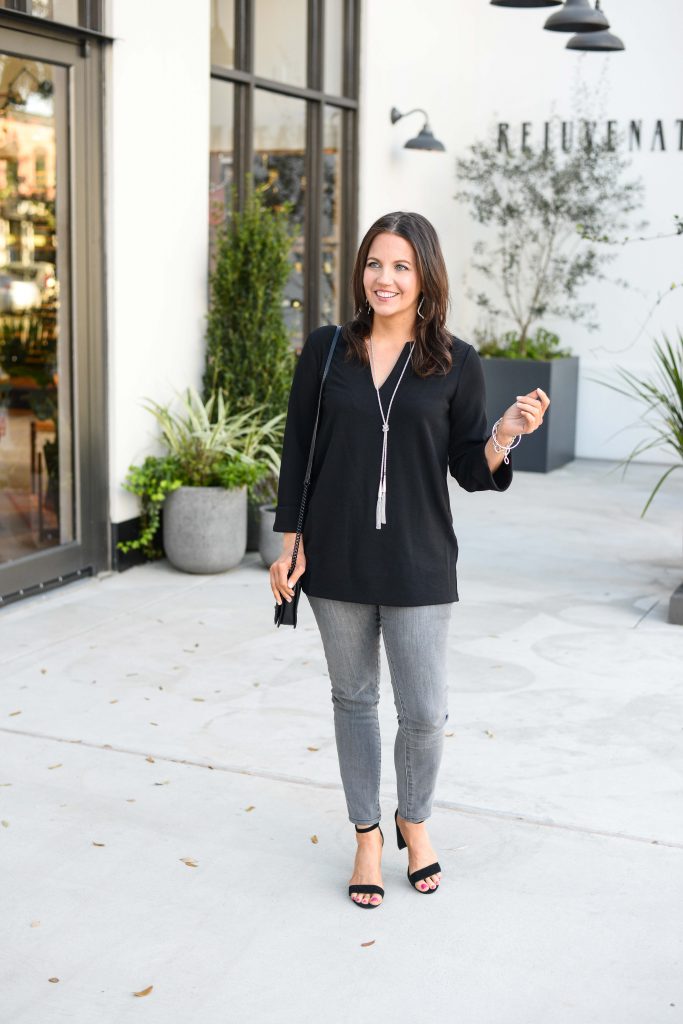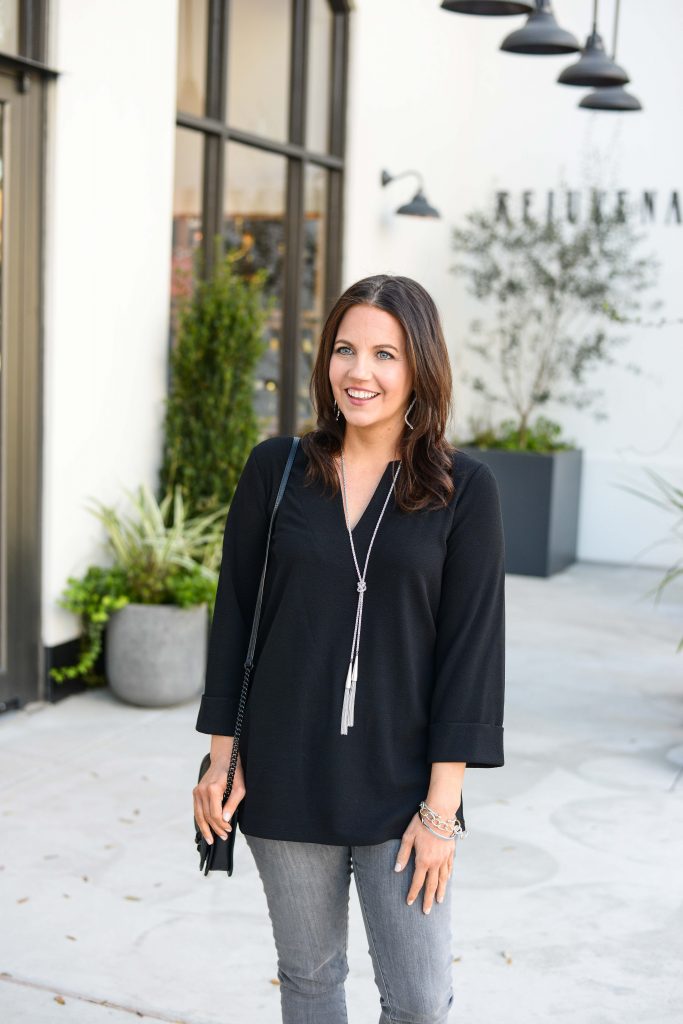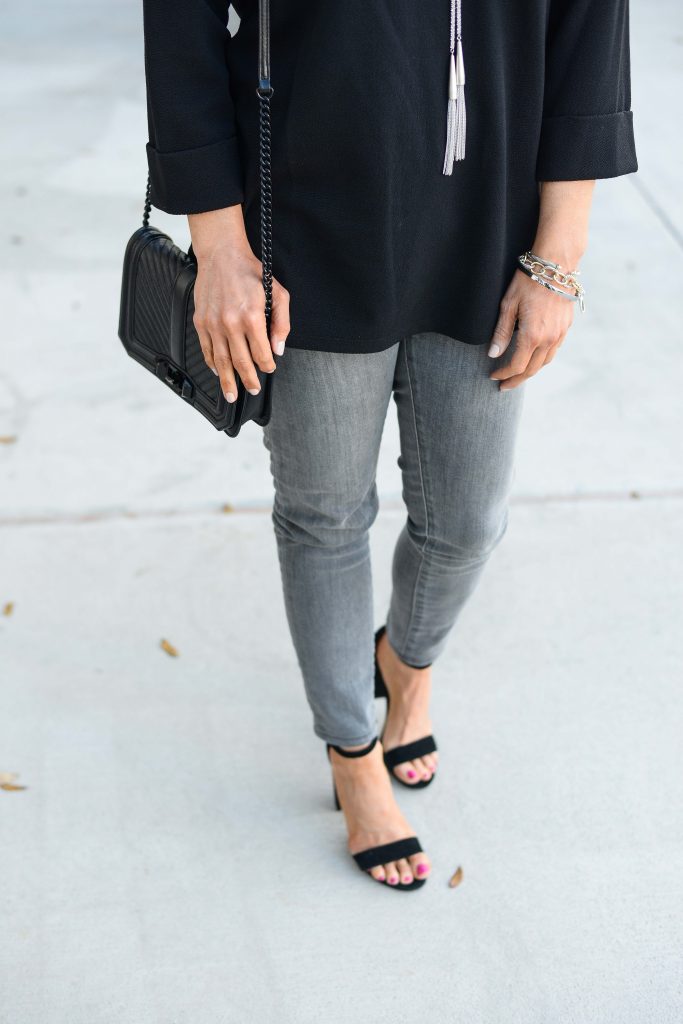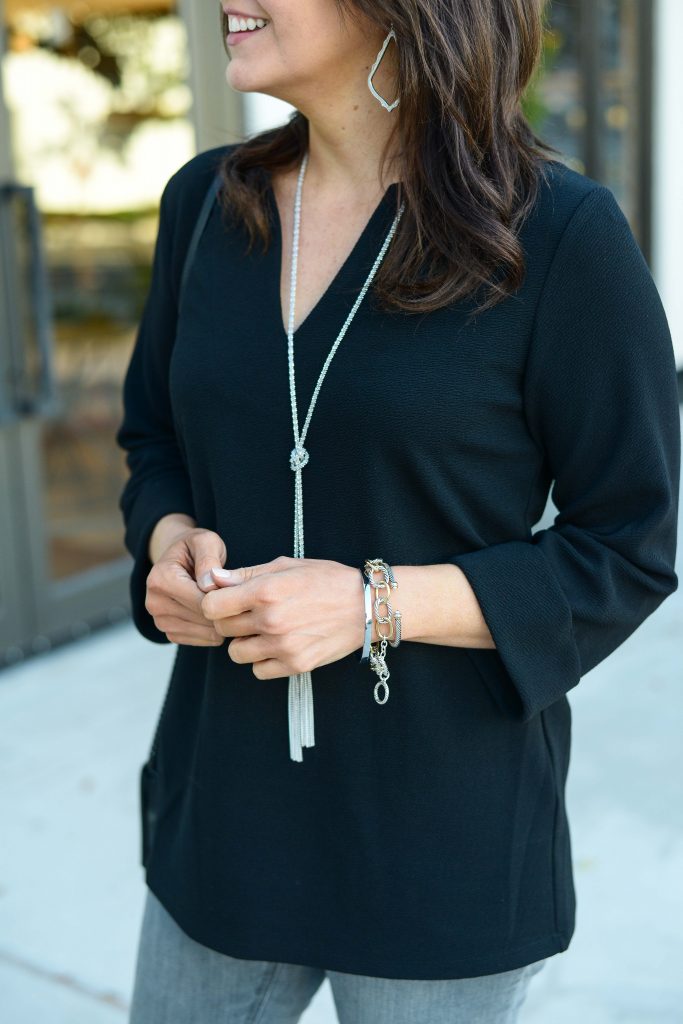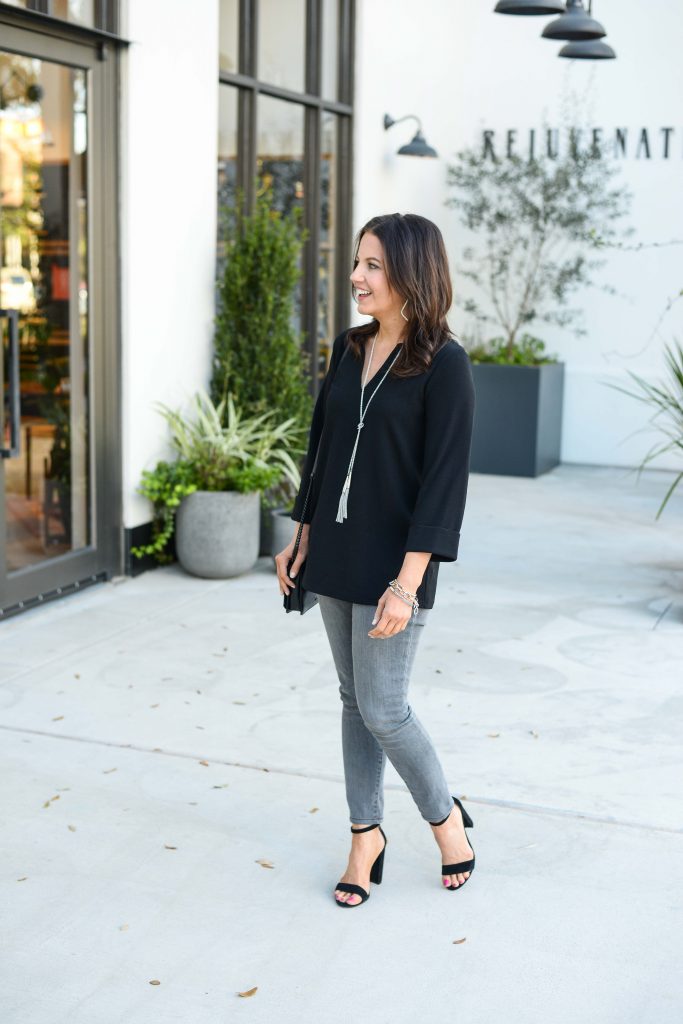 Hello Hello and Happy March! I'm so excited for Spring and spring fashion!  Thanks to everyone who submitted responses to my Spring Reader Survey.  If you haven't had a chance to fill it out yet, you can check it out here.  It's just 5 questions, so it should be quick and easy.
For Valentine's Day, my boyfriend gifted me this gorgeous necklace from Kendra Scott.  I love the versatility of these rope style necklaces.  They can be worn a few different ways in outfits from super glam to daytime casual.  One easy and everyday way to style this long rope necklace is with a v-neck tunic top. I knot the necklace just slightly below the v of the top.  I love how the two v designs line up together.  They look made for each other!  It's such a simple and easy way to dress up all your solid color v-neck tops.
If you are looking for more glam ways on how to wear a long rope necklace like for say a wedding or date night, you can opt for a strapless dress and wear this necklace the same way, untied (think graduation tassels) or flipped around towards the back.  For even more classy glam style, I would pair a low back dress with this necklace facing backwards.  You want to the tassels to be inside the open back of the dress.  You have probably seen this look on the red carpet a time or two.
If you want some office inspiration for this necklace, I would pair with with a shift dress added bonus if it also has a v-neck.  You could also pair this with a collared shirt and wear it kind of like a tie.  Place the necklace under the collar and adjust the knot to hit about mid chest.
How would you style this necklace with your wardrobe?
Photography By: LA Photography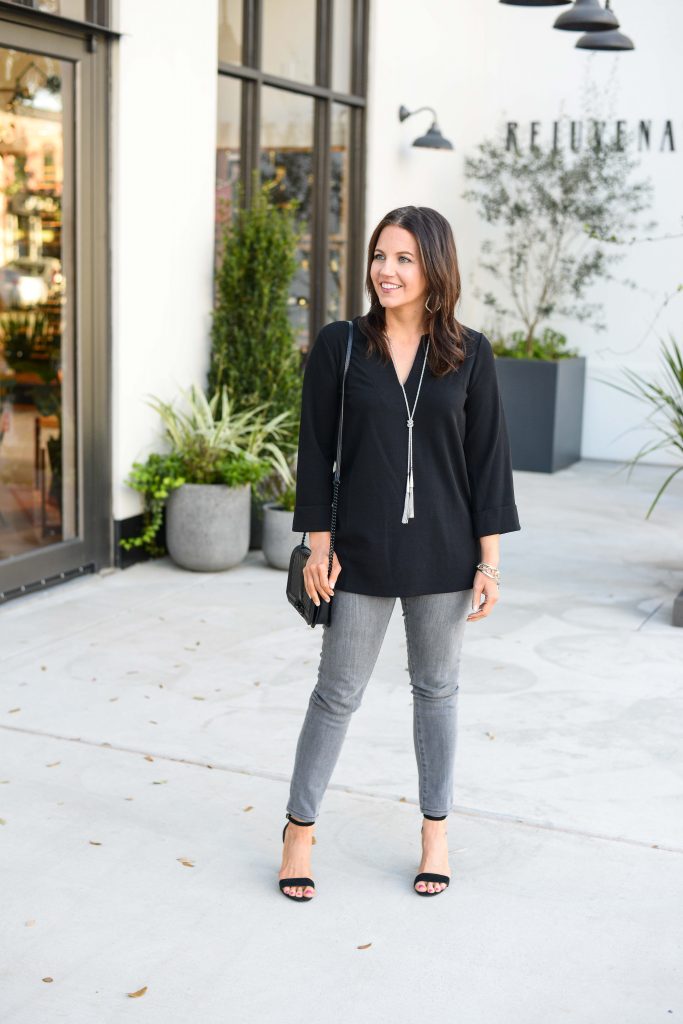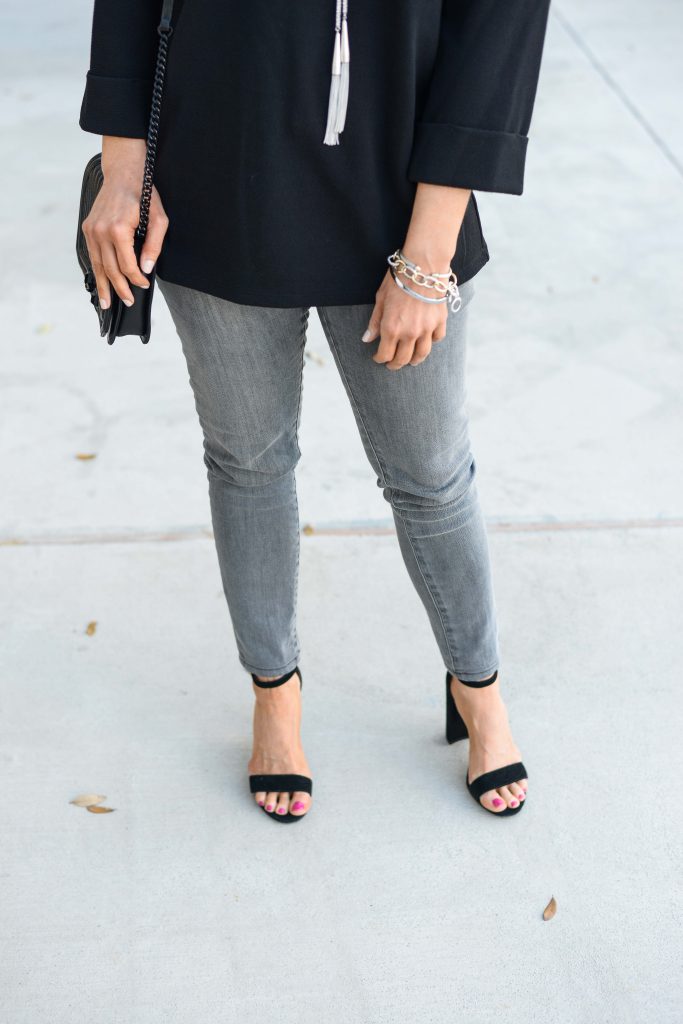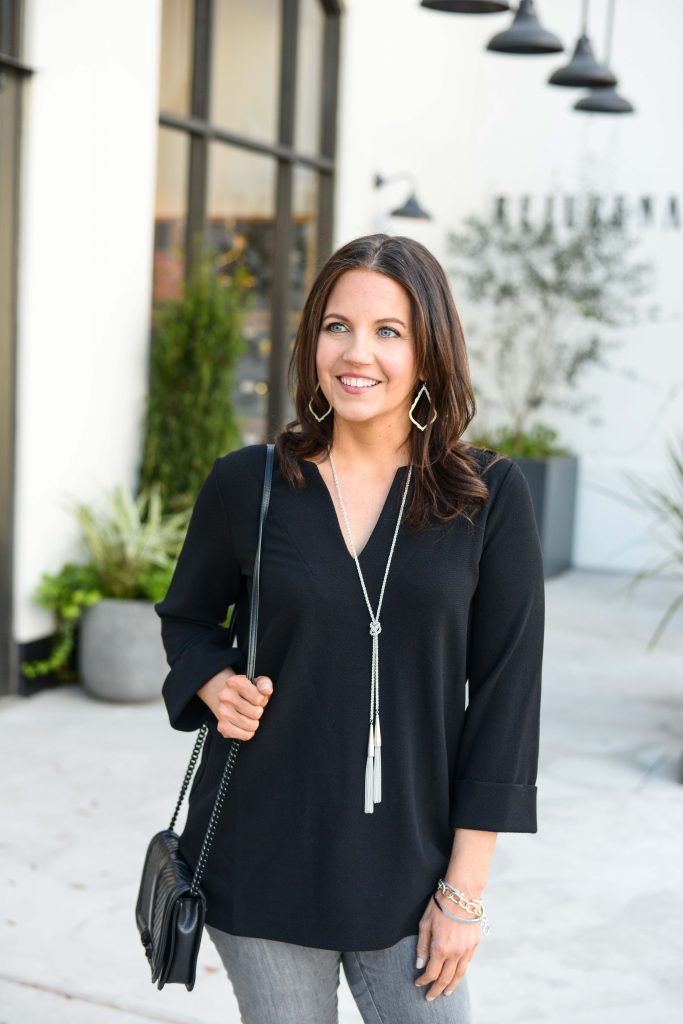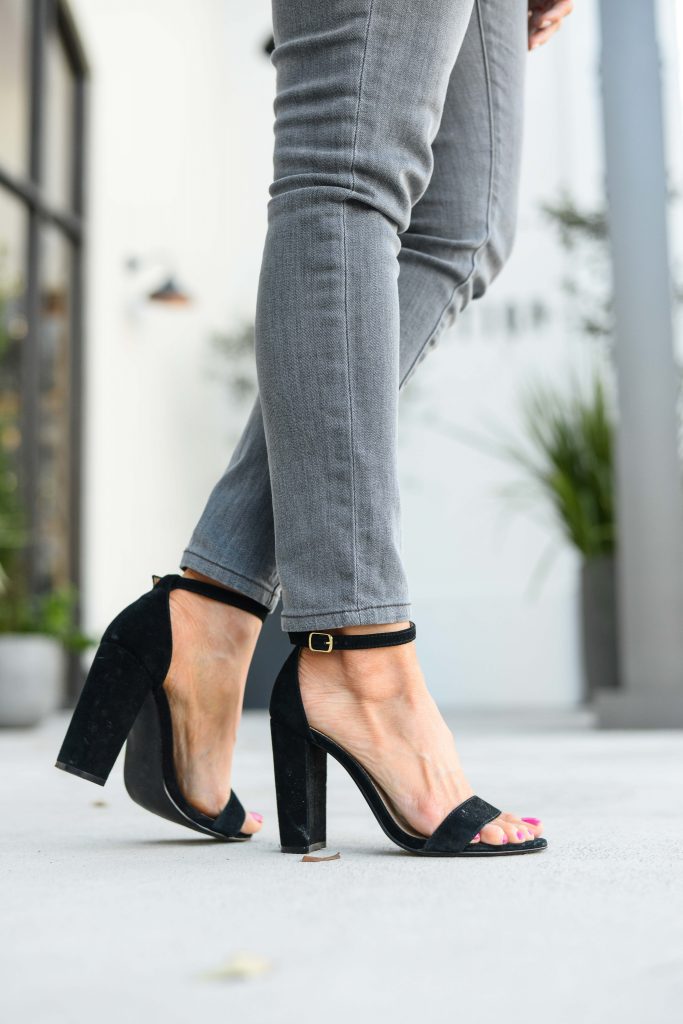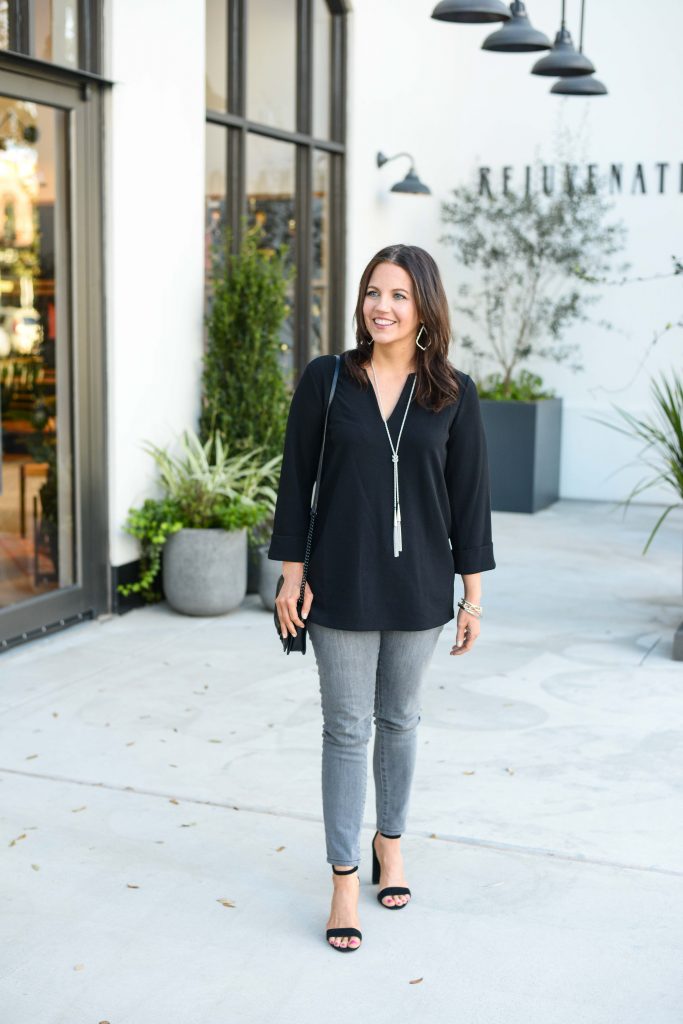 SHOP THE LOOK
Love this post? You may also love: