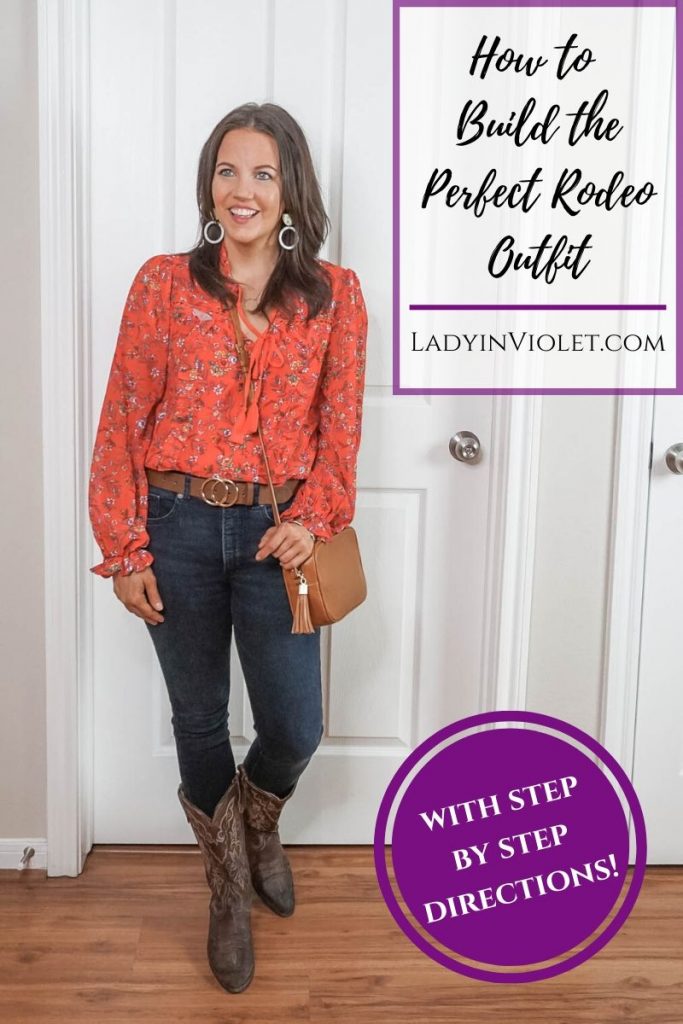 I'm doing something a little different for today's post and sharing a little insight into how I put an outfit together.  One thing I hear so much from people is wanting help with how to put cute outfits together.  You have the clothes, but don't know what to do with them.  The process of styling and putting together an outfit is so much fun to me, and I figured it might be helpful to share a little of my thought process when I build an outfit.
Since it's rodeo season here in Houston, I figured I would start with how to build the perfect rodeo outfit.  Keep scrolling to see my getting ready process, and let me know what you think of this style of post in the comments!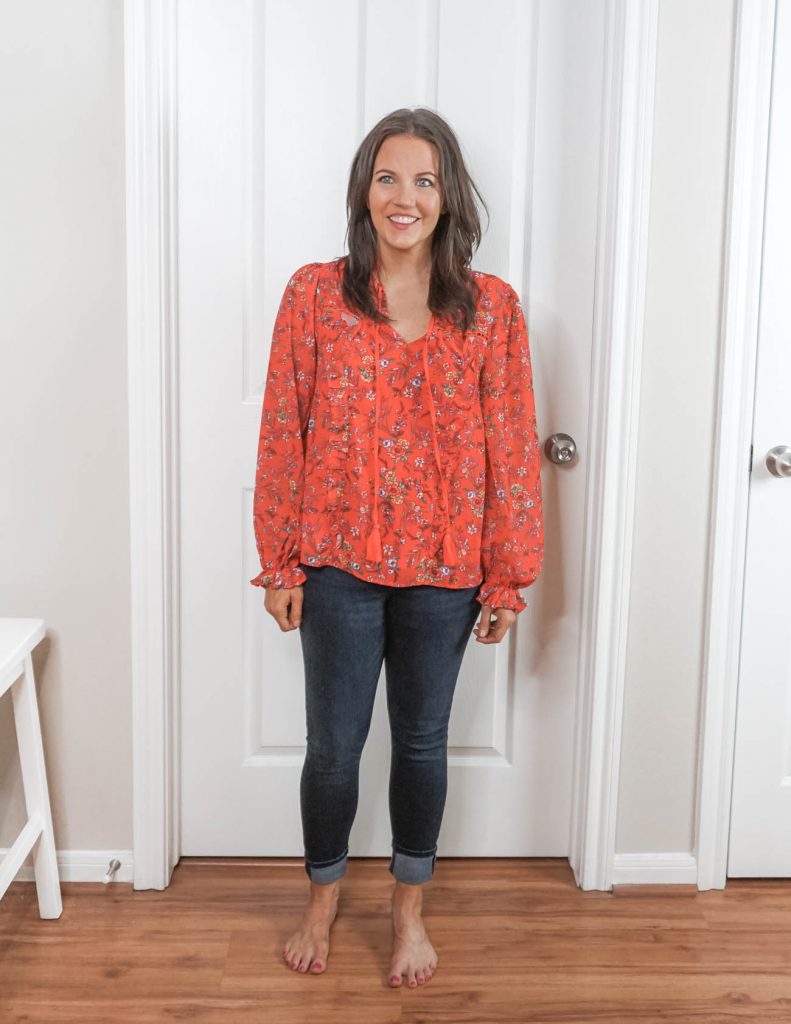 All outfits start with a base.  My look today is a simple top and jeans look.  For rodeo season, many of my outfits start with a cute floral print top and dark wash skinny jeans. The red floral print gave me lots of western wear vibes! I also love the banded sleeve, so I can easily push them if I get warm.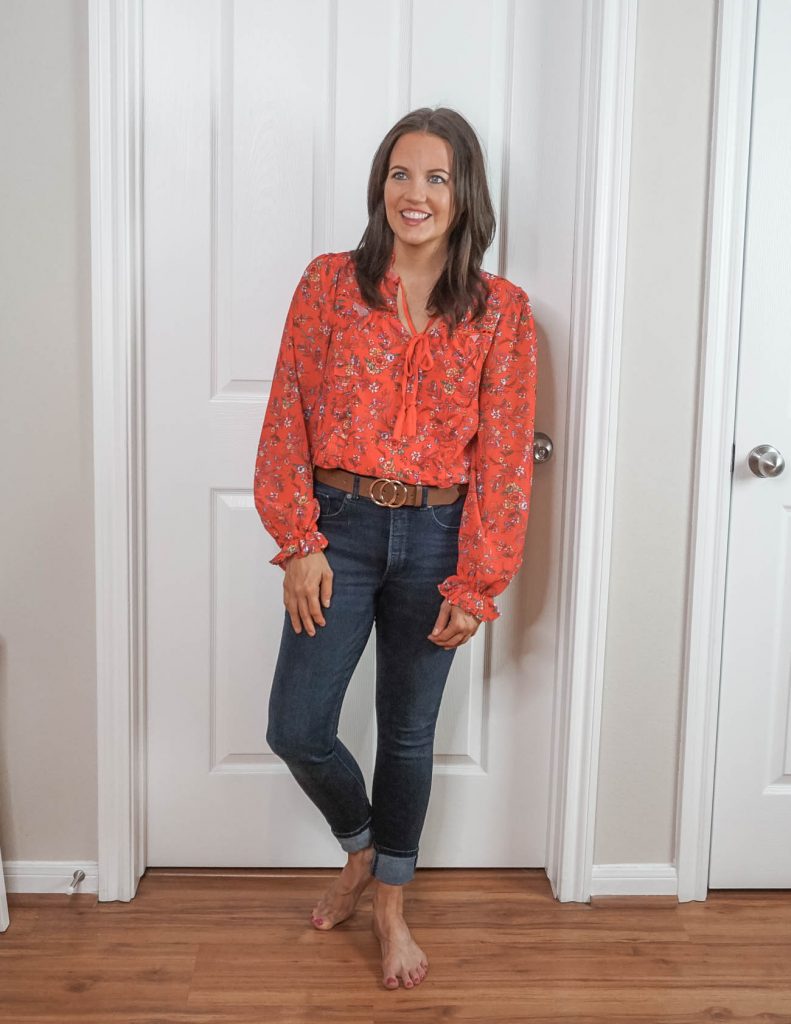 This top has a flowy feel to it and hides my shape, so I added in my brown belt to give more definition to my waist line.   I chose my brown belt because it matches my only pair of cowboy boots.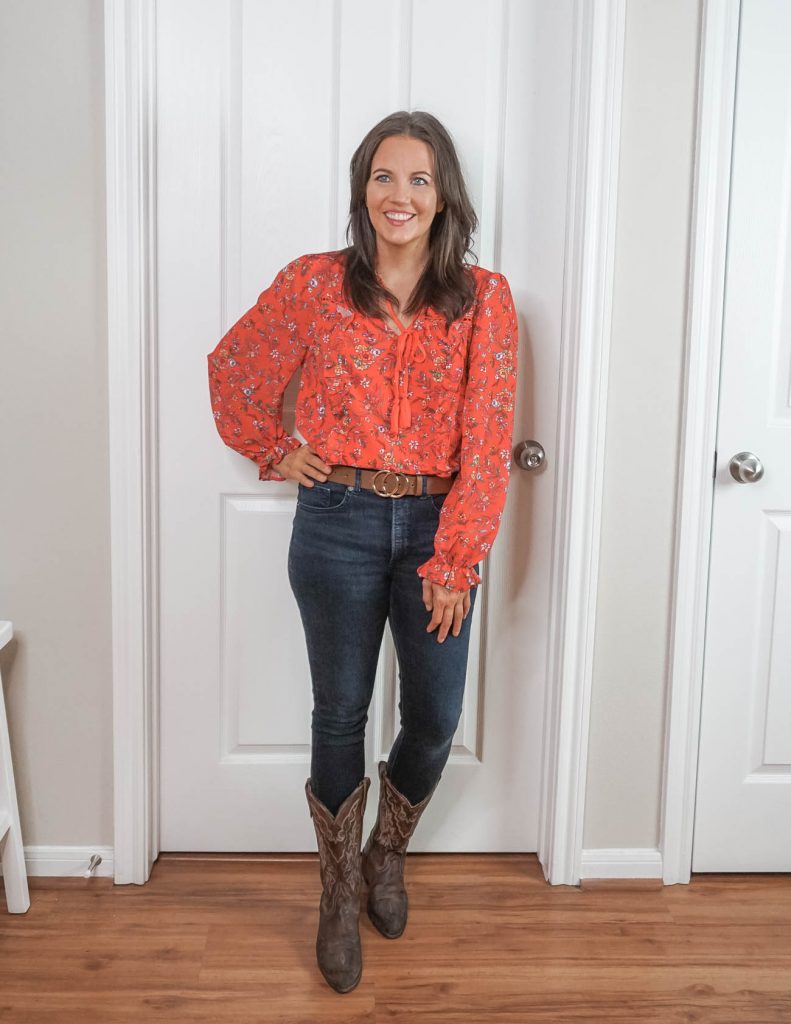 Next up, SHOES! It is the rodeo, so this was an easy shoe decision.  I grabbed my good old cowboy boots.  If you don't have cowboy boots, a cute pair of brown booties or tall brown leather boots will work too.  My boots are older, and I'm considering upgrading to this pair.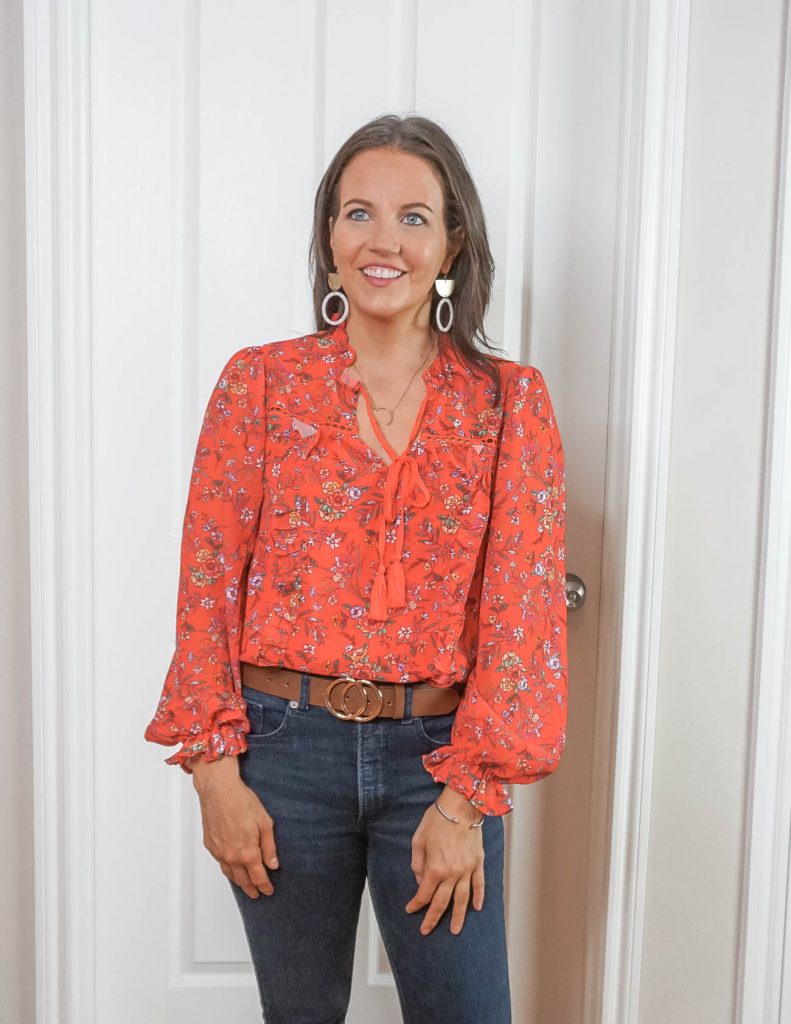 Clothes and shoes are done, now it's time to accessorize!  Since the print on this top and the multiple style details are kind of busy, I opted for more simple jewelry.  I added my gold necklace that was the perfect length for the v-neck design of the top.  For earrings, I went with a gold and white pair. I like that the white helps bring out the white of the print in the top.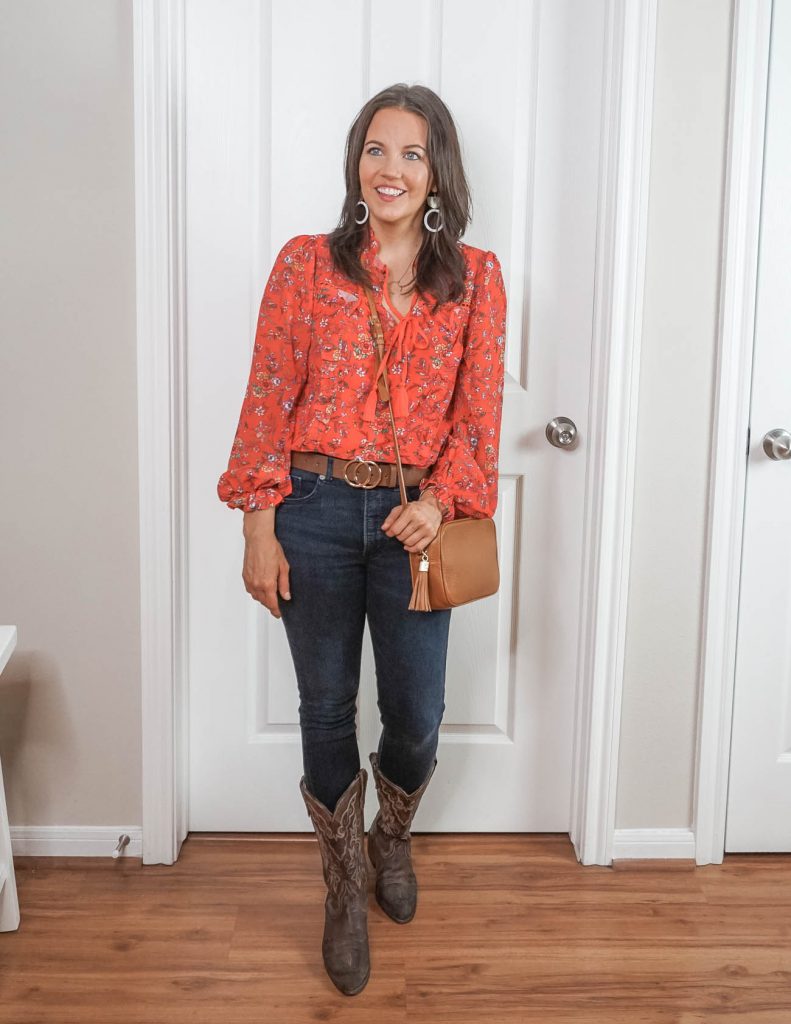 Last up for this outfit, pick a purse!  My tan leather crossbody purse works perfectly for this outfit.  The brown compliments the red top and works with the other brown shades in my outfit.  The small size is also perfect for a crowded rodeo and the crossbody strap keeps my hands free to enjoy all the yummy food and shopping!
And there you go! All the steps on how I built my rodeo outfit.  If you would like to see more posts like this let me know in the comments or in my Spring Survey.  If you have an outfit or item you would like me to work into a similar post, you can leave that on the survey too!
Thanks for stopping by this week ya'll and have a great weekend!
SHOP THE LOOK

Love this post? You may also love: