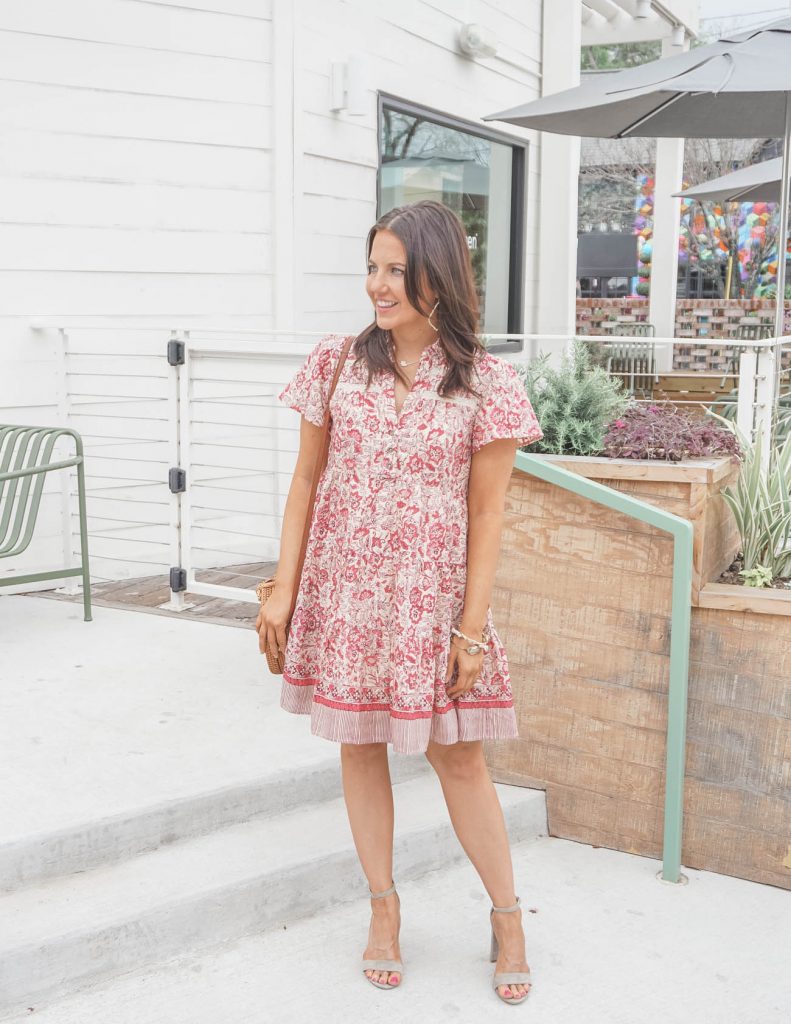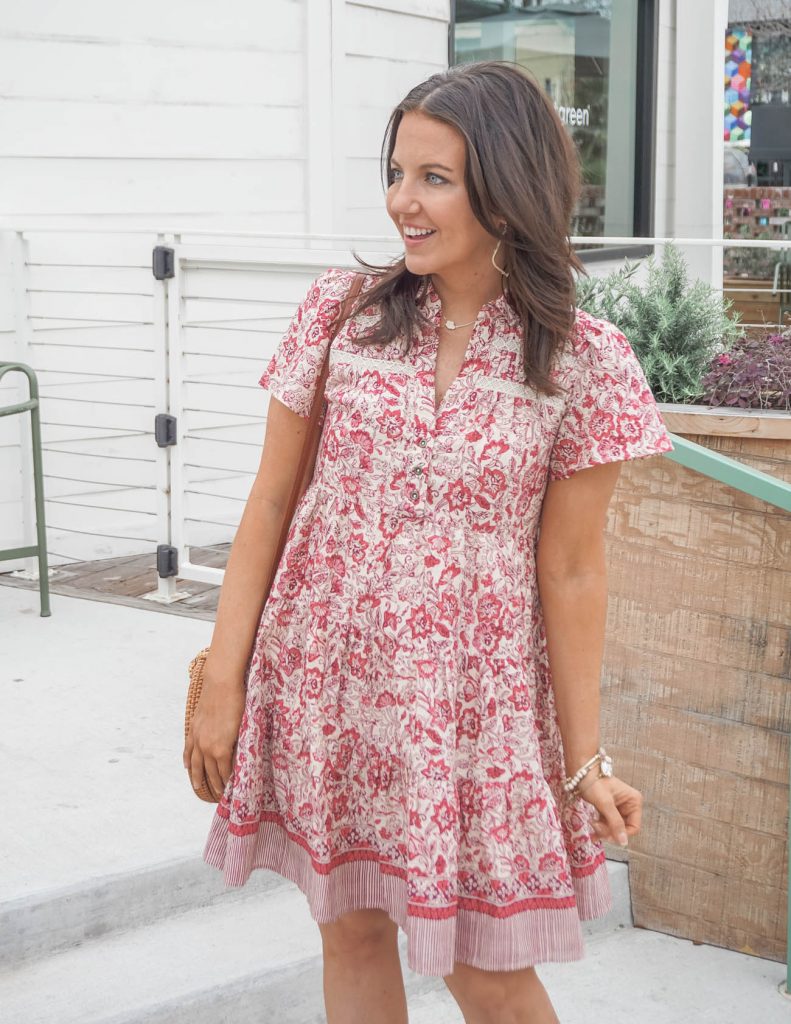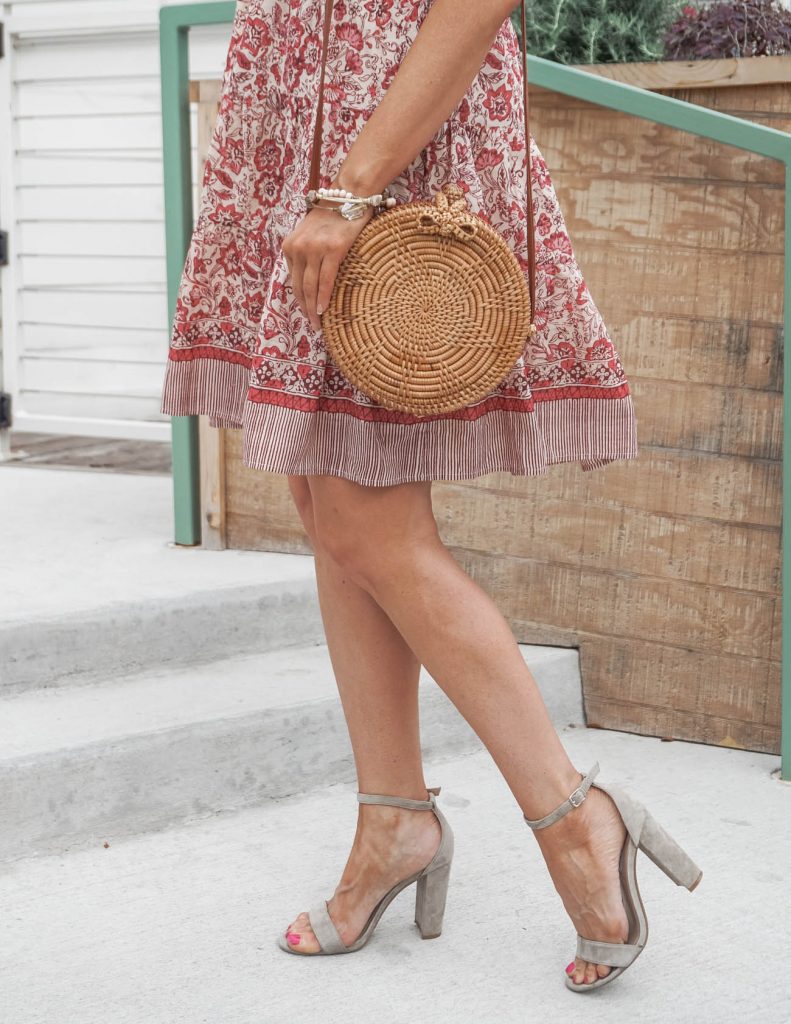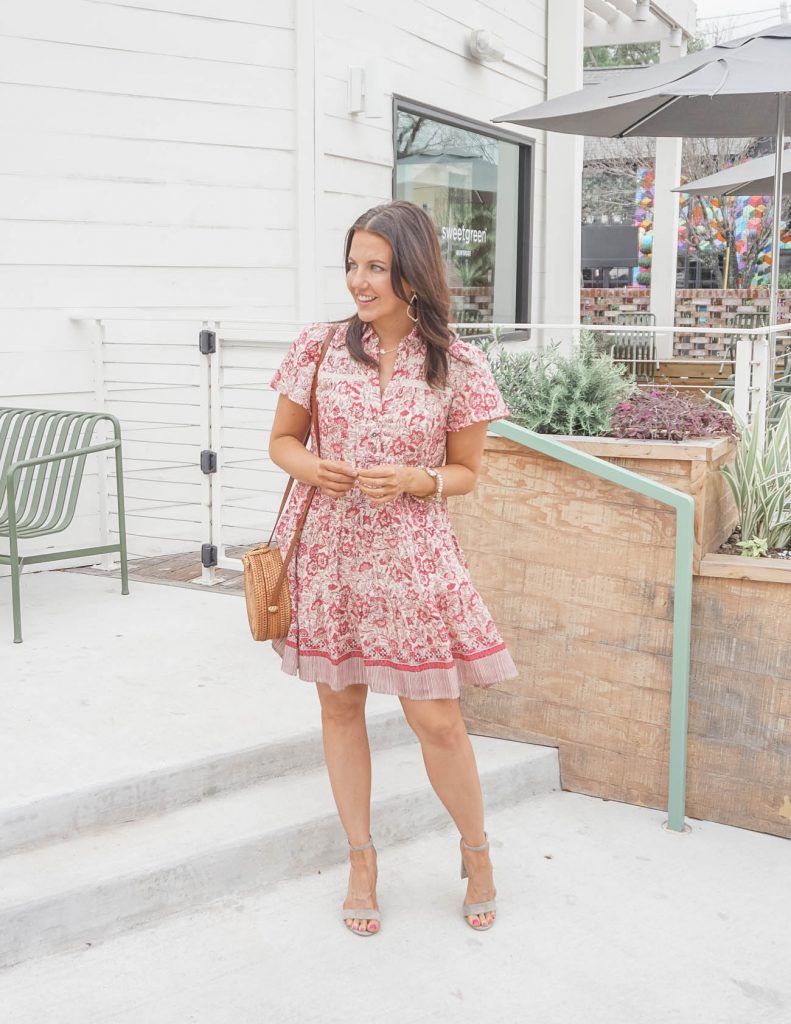 Looking for a wear now and wear later dress?  This boxy shirtdress is perfect!  I wore this pink vintage floral dress out for a grocery store run the other day.  Since it was the first time that I'd left my apartment in awhile, I figured I would dress up for the occasion.  This dress was so comfy that I ended up keeping it on for the rest of the day and evening.  The oversized fit makes it the perfect dress to wear around the house because it makes it super comfy.   If you are looking to mix up your at home look, I highly recommend a swing style dress!
For Spring and Summer, this pink dress will also work for any showers you have to attend.  This dress is that good mix of dressy and casual.  Your shoes and accessories really decide on the final look.  Flat sandals or wedges will dress down the look and give you something more casual for weekend brunch or a family gathering.
My favorite part of this dress is the pink vintage floral print. It's really what sold me on this dress. It is such a gorgeous and feminine print.  A heads up on sizing, this dress runs really big! I'm wearing an XXS. I would recommend going down 1-2 sizes on this dress.
If you also follow me on Instagram, you saw that I am doing Whole 30 for the month of April.  I figured it was kind of a good time with no plans happening this month.  The beginning usually leaves you a little tired, and I have definitely been feeling it.  I slept 9 hours one night!! I couldn't believe it.  I think this round has been easier than my first time, probably because of the stay at home.  It's helping not snack all day for sure.  I'm planning to spend my long Easter weekend prepping some fun new content for you guys and relaxing a bit.  I hope ya'll have a happy and fabulous Easter Weekend!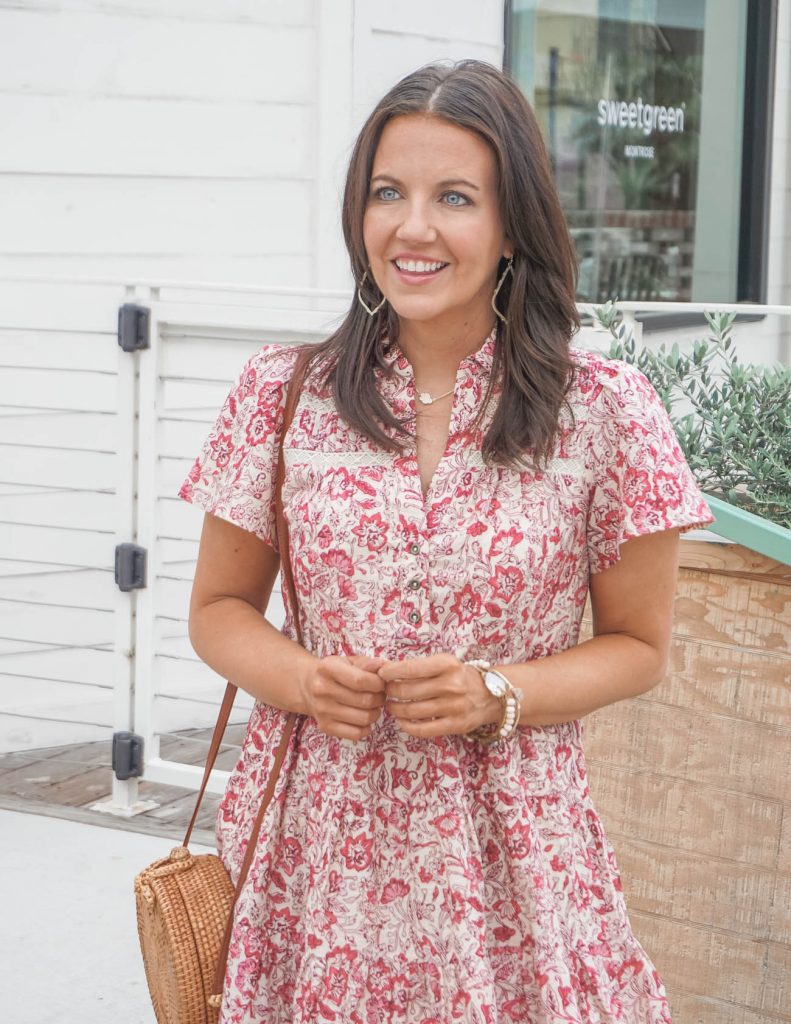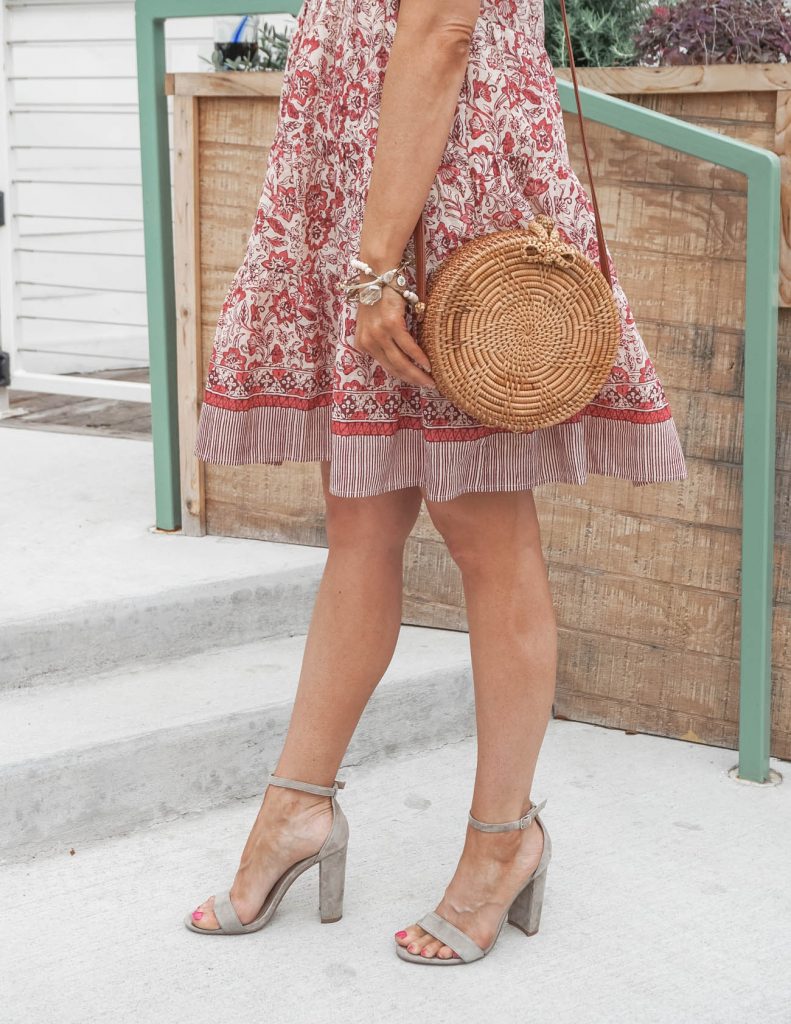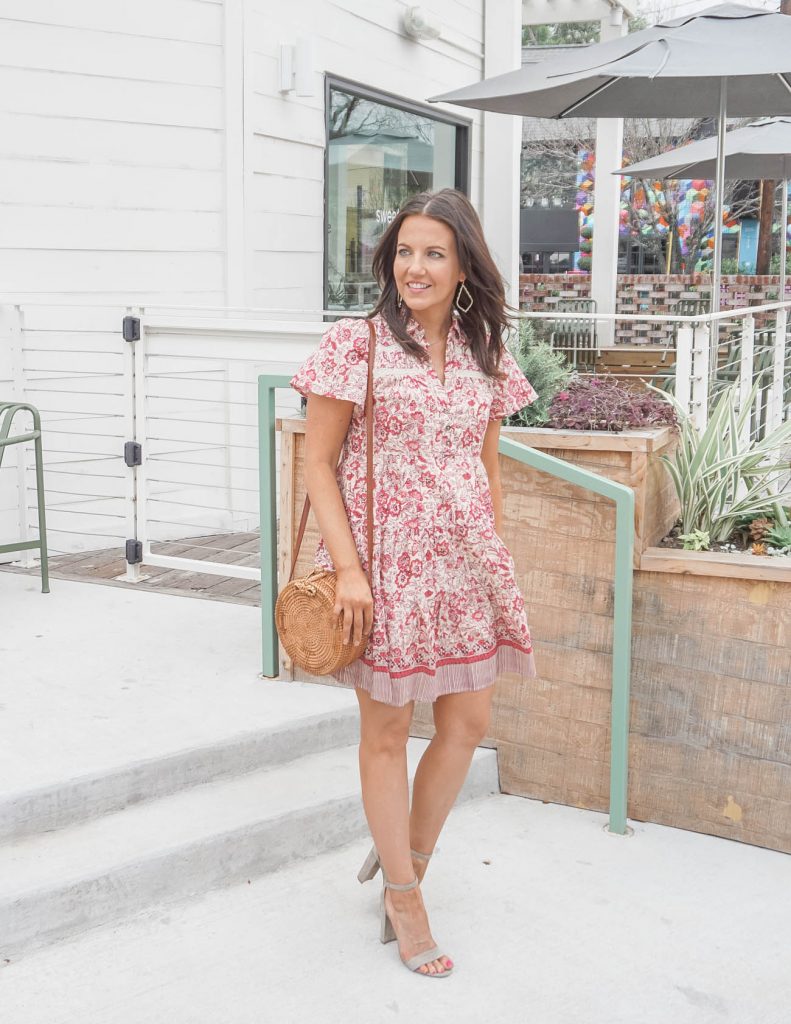 SHOP THE LOOK

Love this post? You may also love: