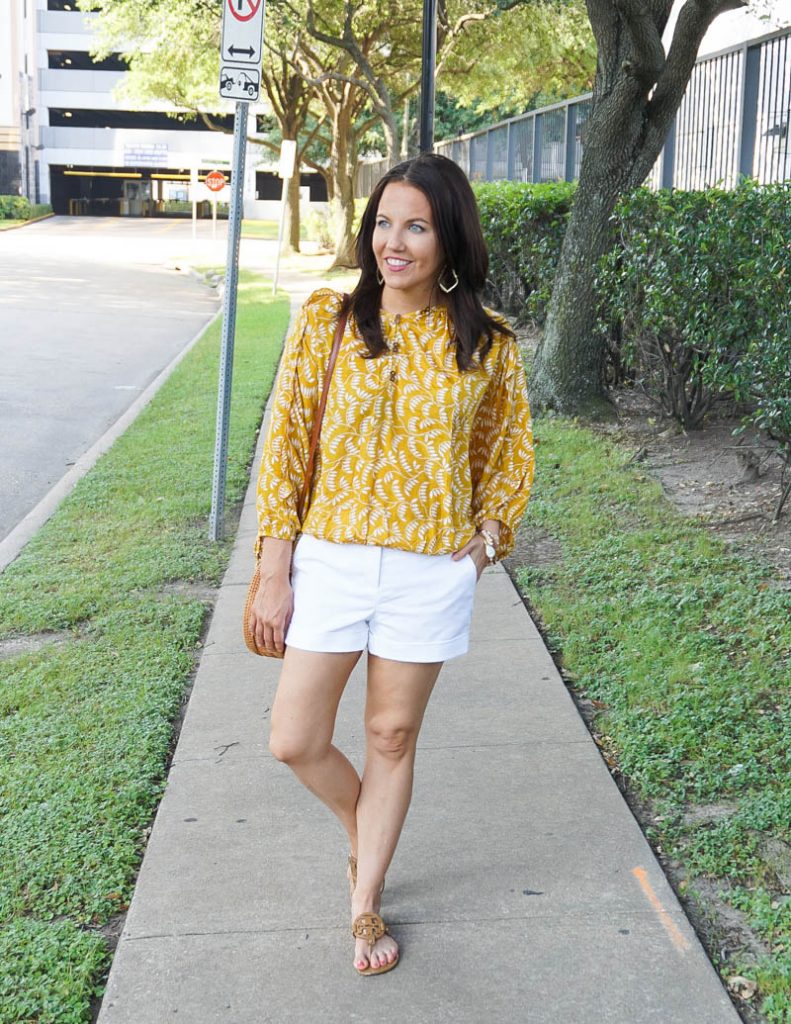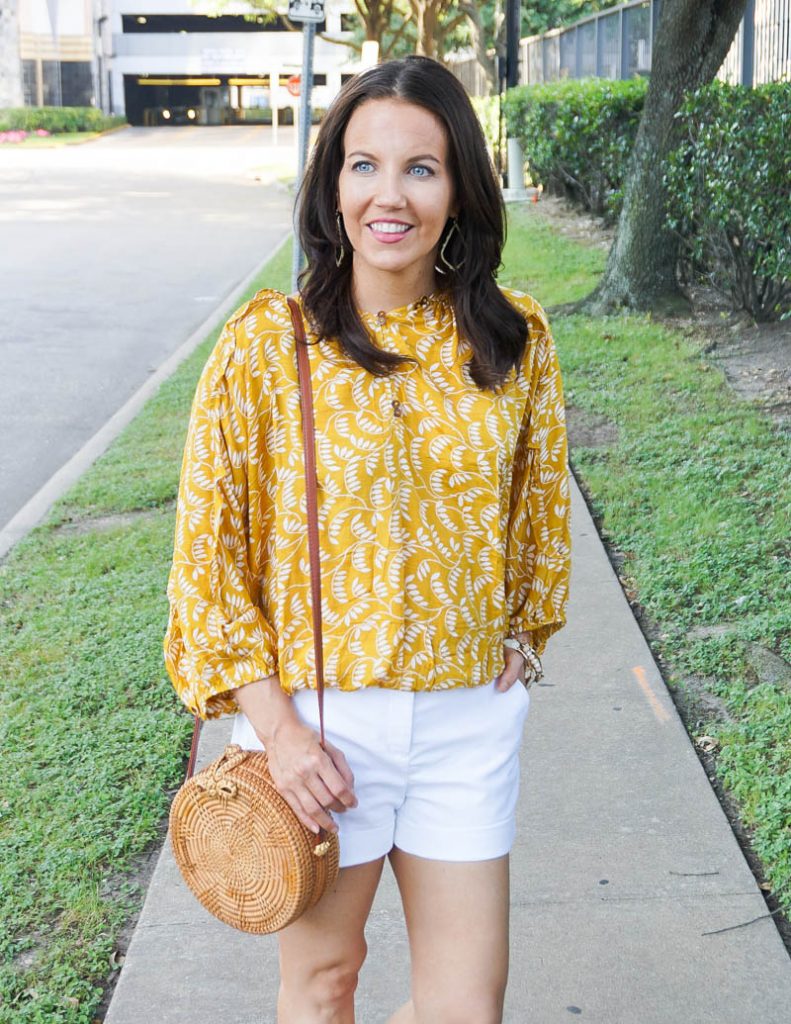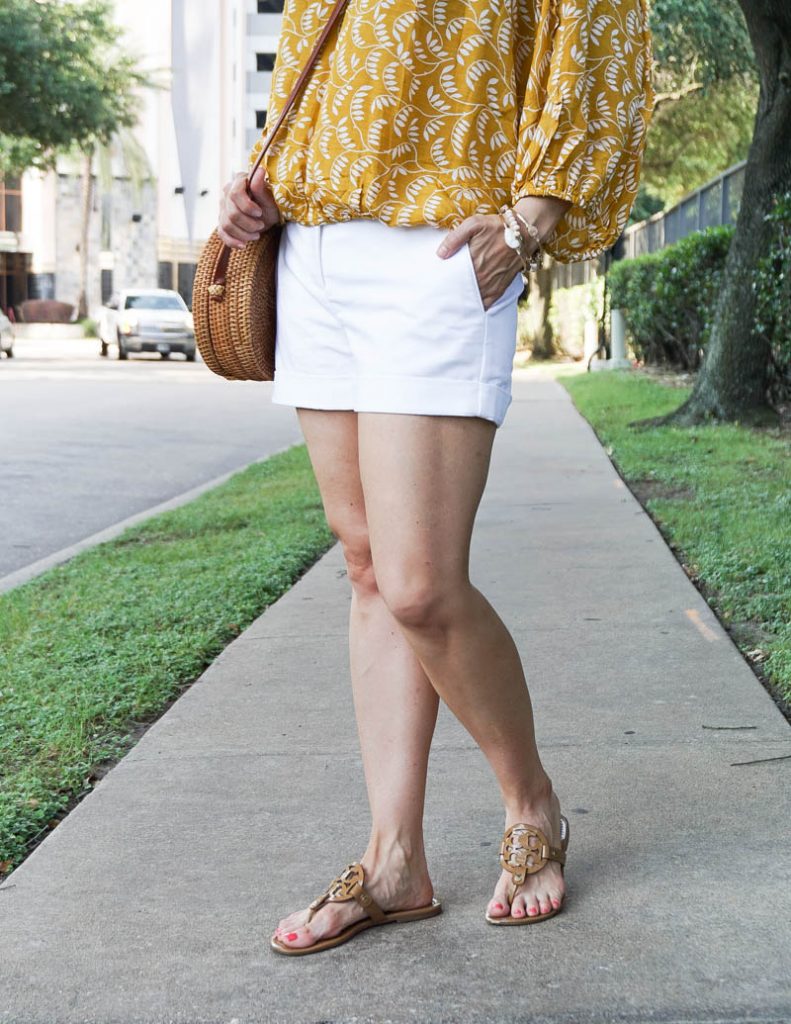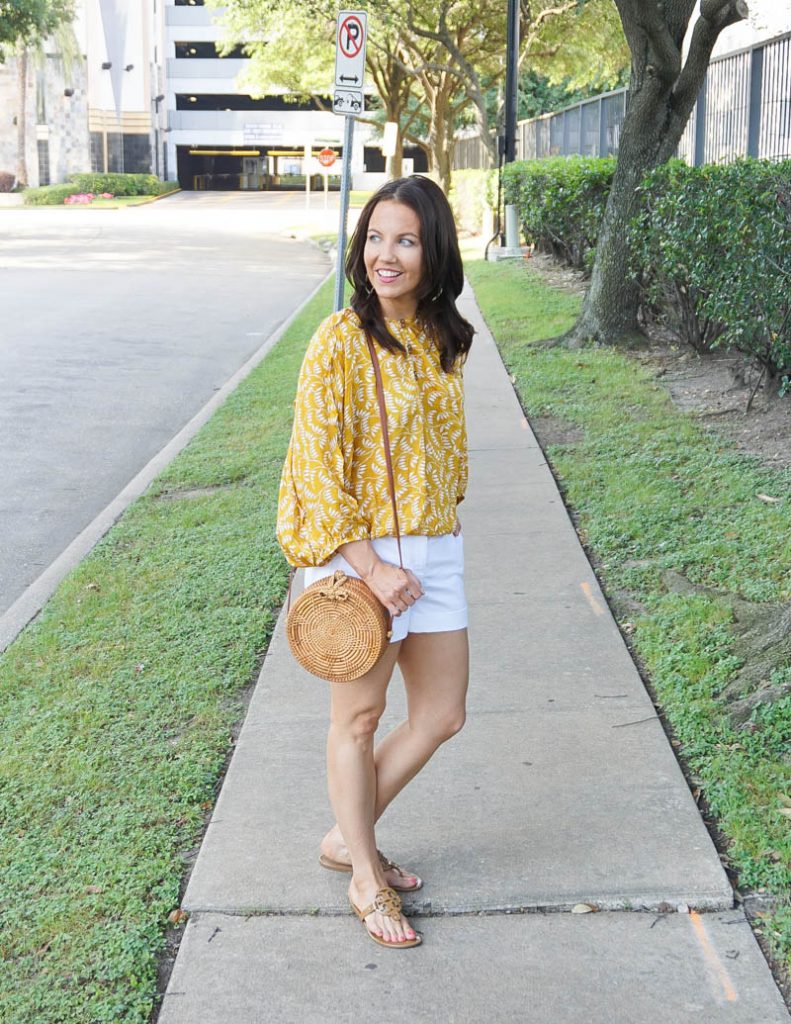 Hello Texas Heat! We are slowly inching closer and closer to the 100 degree mark here which means short season is officially here.  When I did my survey a few months ago, shorts outfits were a request.  This summer I'm planning to share a few more outfits with shorts.  Shorts are one thing I like to buy in-store vs. online.  Sometimes I like to size up, and I also like to be sure they do not ride up between the legs when I walk.  While I have not yet ventured into a store yet, I do have a few pairs on my try on list that have good reviews.  If you have a pair of shorts you love, drop it in the comments!
These white shorts are still one of my favorite pairs.  I wish Express would bring them back so I can buy in more colors!  The fit is both structured and stretchy making them look chic and feel comfy.  I also have this pair from Old Navy.  That pair is more full cotton so not as stretchy and wrinkles a little easier than the Express pair.
Flowy colorful blouses are the perfect pairing with white shorts.  I love how the white in the print stand out more when paired with a white bottom.  The longer sleeve and flowy fit helps give a dressier look to the shorts outfit.  It's also a good option if you want to create a more modest shorts outfit.  This yellow top has a banded bottom which gives the look of being tucked in.  I love this style top on a hot day.  You don't have to worry about tucking in a shirt while possibly also sweating.  The loose and flowy fit also give lots of breathability and air flow.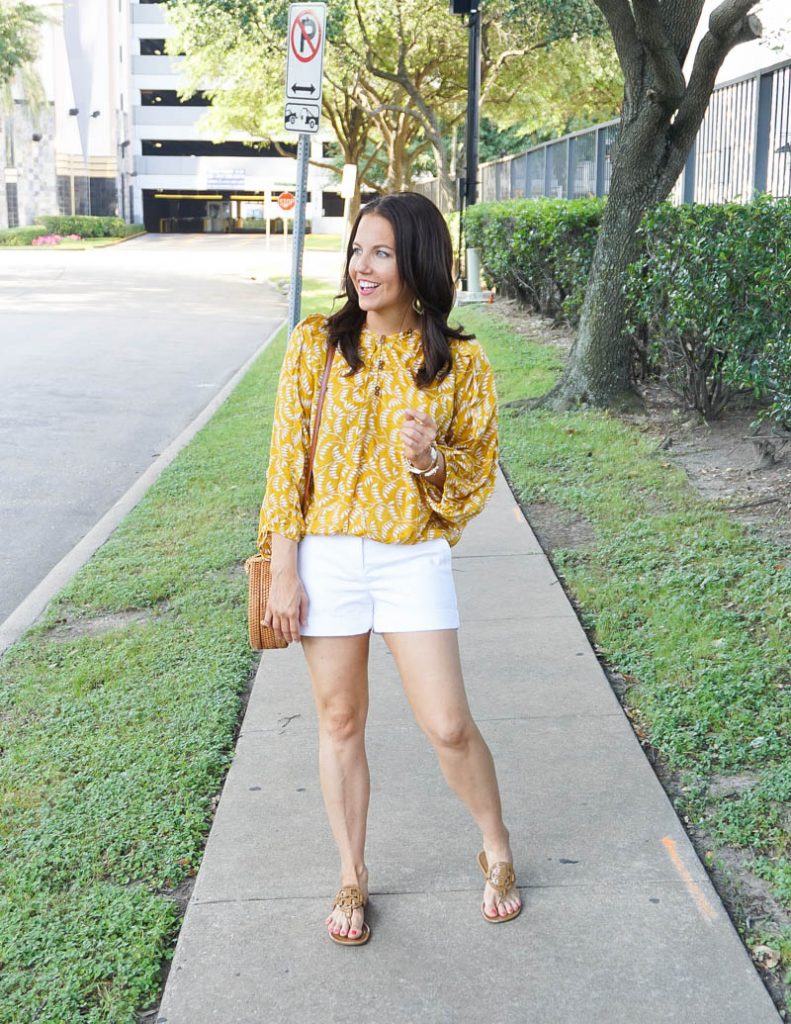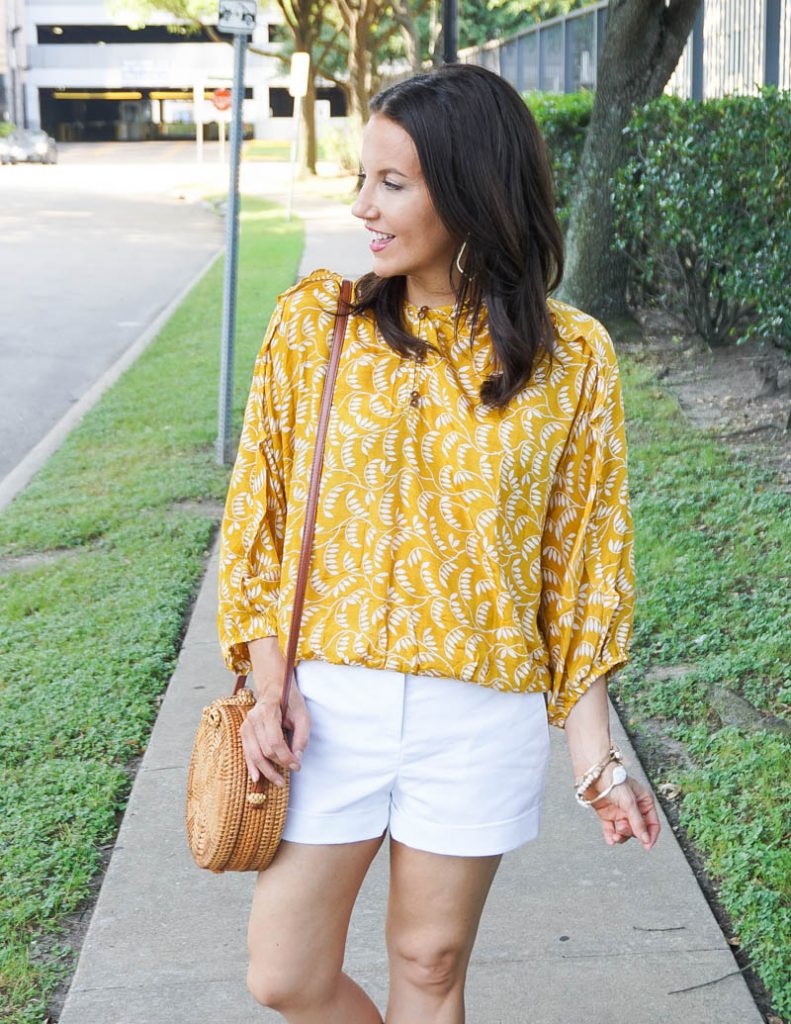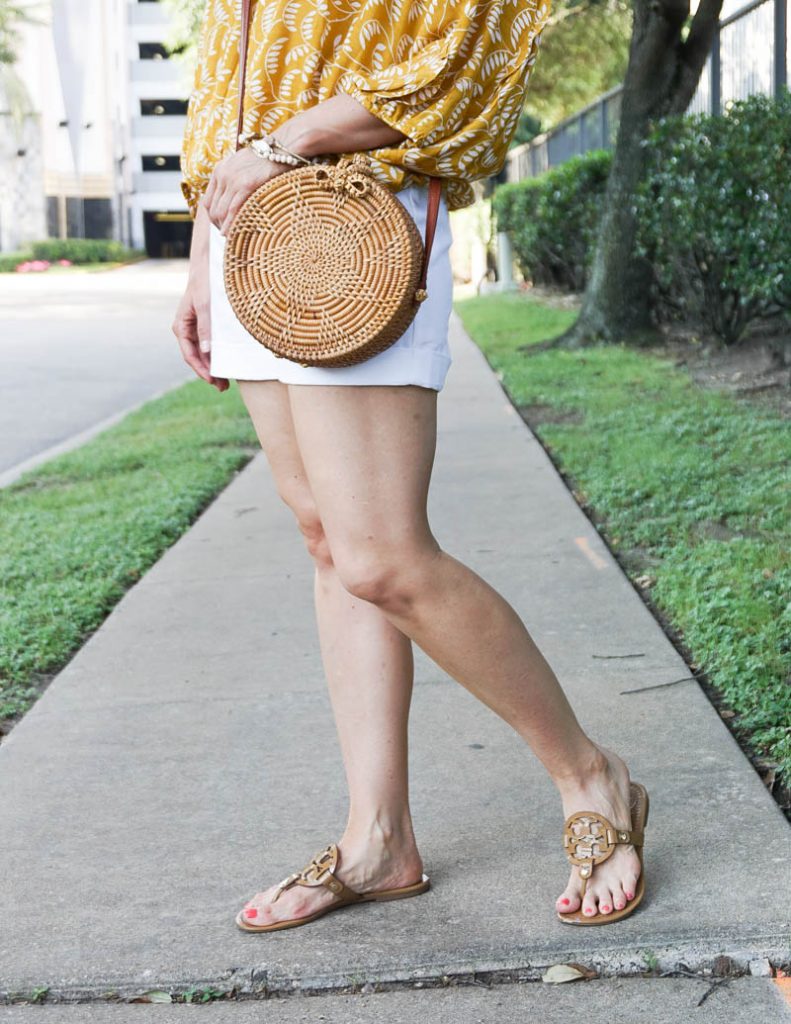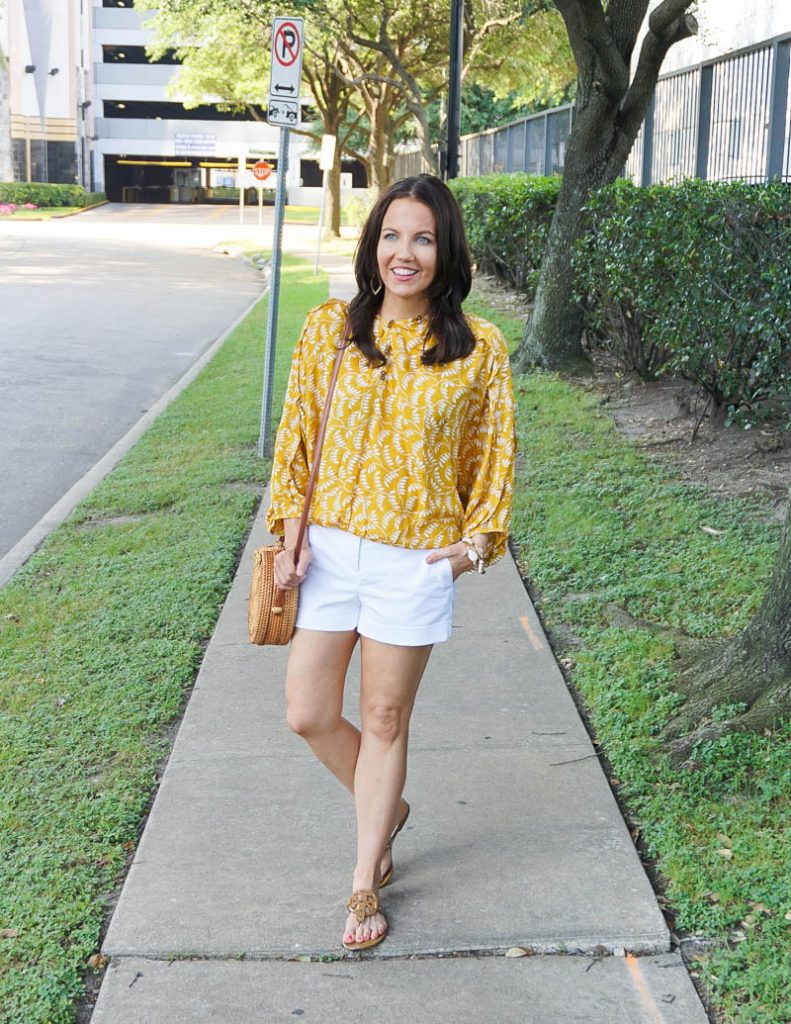 SHOP THE LOOK

Love this post? You may also love: