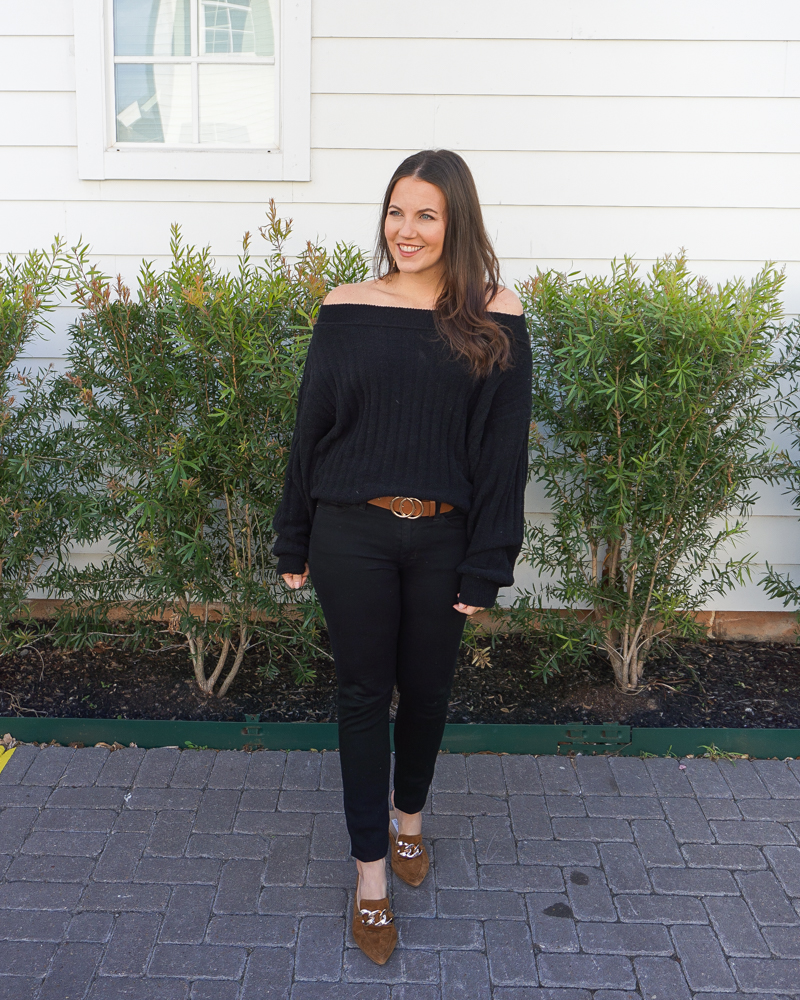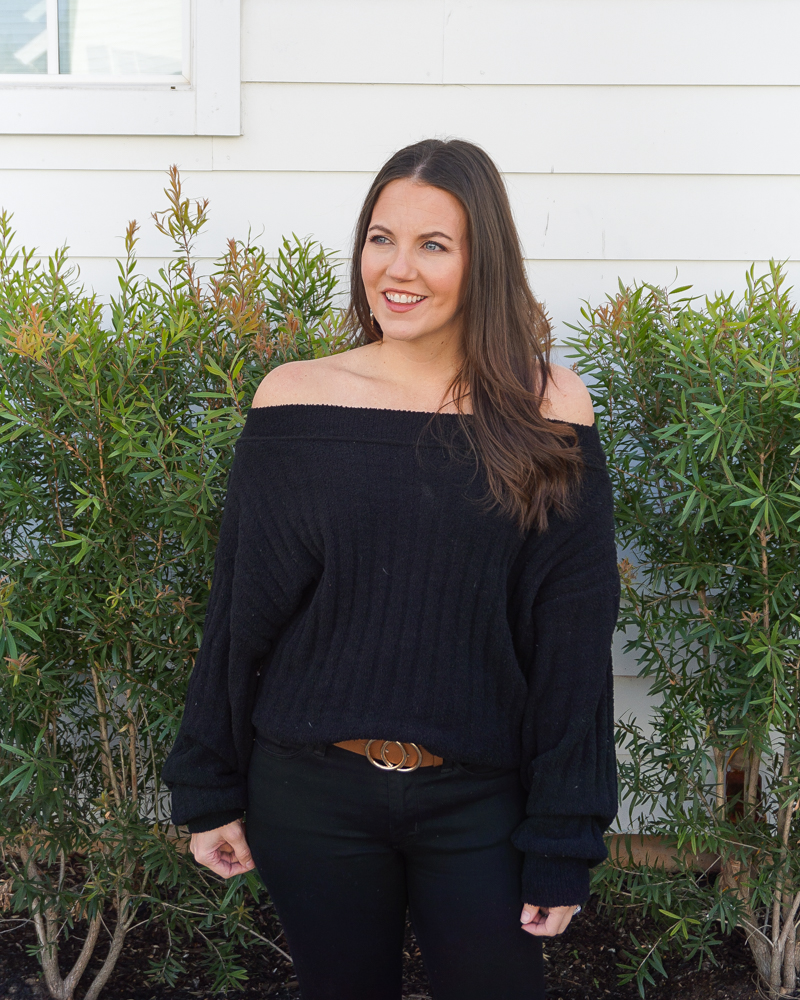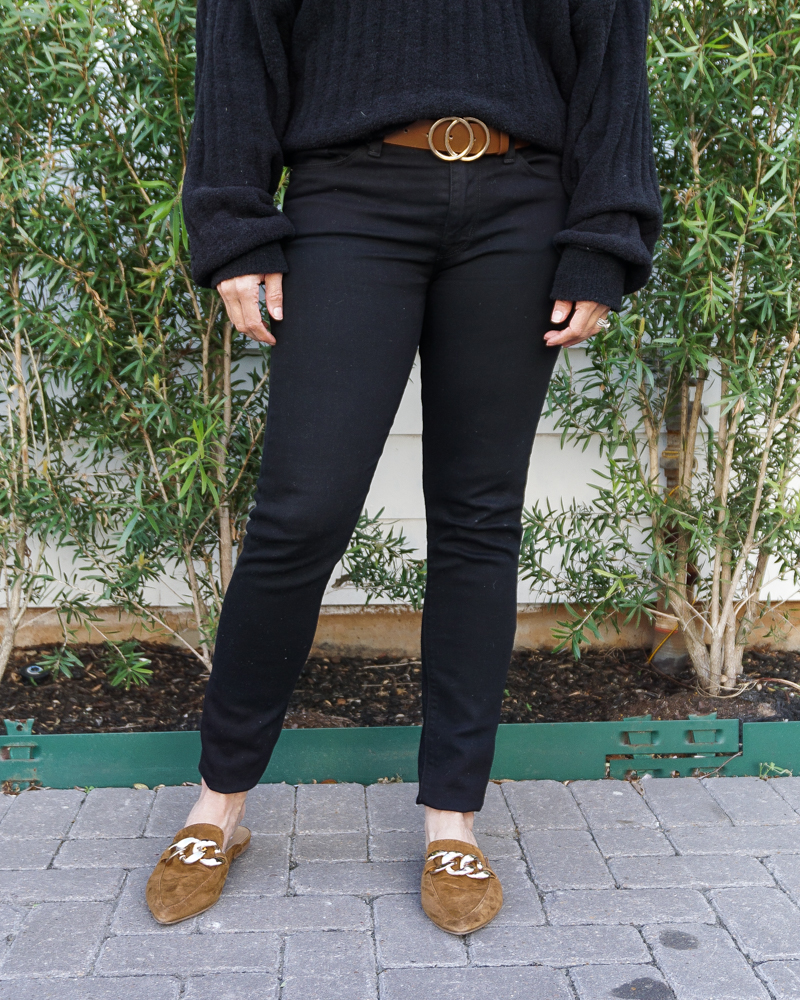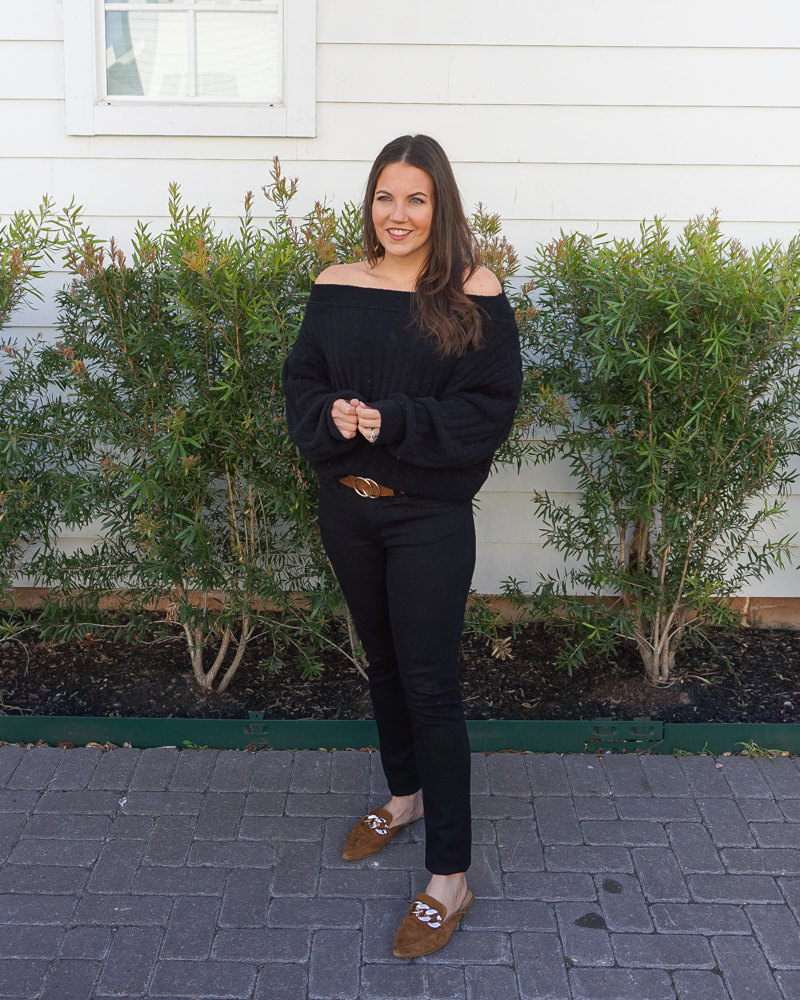 THE SOFTEST BLACK SWEATER
I'm wrapping up sweater season here on the blog, and I've saved the softest for last!  I've been loving all the soft, feels like a blanket sweaters this season, but this one, hands down, the softest black sweater.  It's become one of my favorite loungewear sweaters to toss on with a black bralette and leggings. It feels like I'm wrapping myself in a blanket. If I could, I would wear it everyday.  On lounge days, it falls to more of a one shoulder fit.  The open neckline gives you a little variety on how you can wear it. I shared 3 ways in this Instagram post.
For a chic monochramtic outfit, I opted for the off shoulder style of this sweater.  Brown and black used to be such a mixing no, but I love using brown to break up an all black outfit.  It adds a pop of color and works really well with black.  I think the combo has an effortless look to it.  You could also do a black belt and black heels to keep this outfit all one color and your outfit will probably increase on the chic factor scale.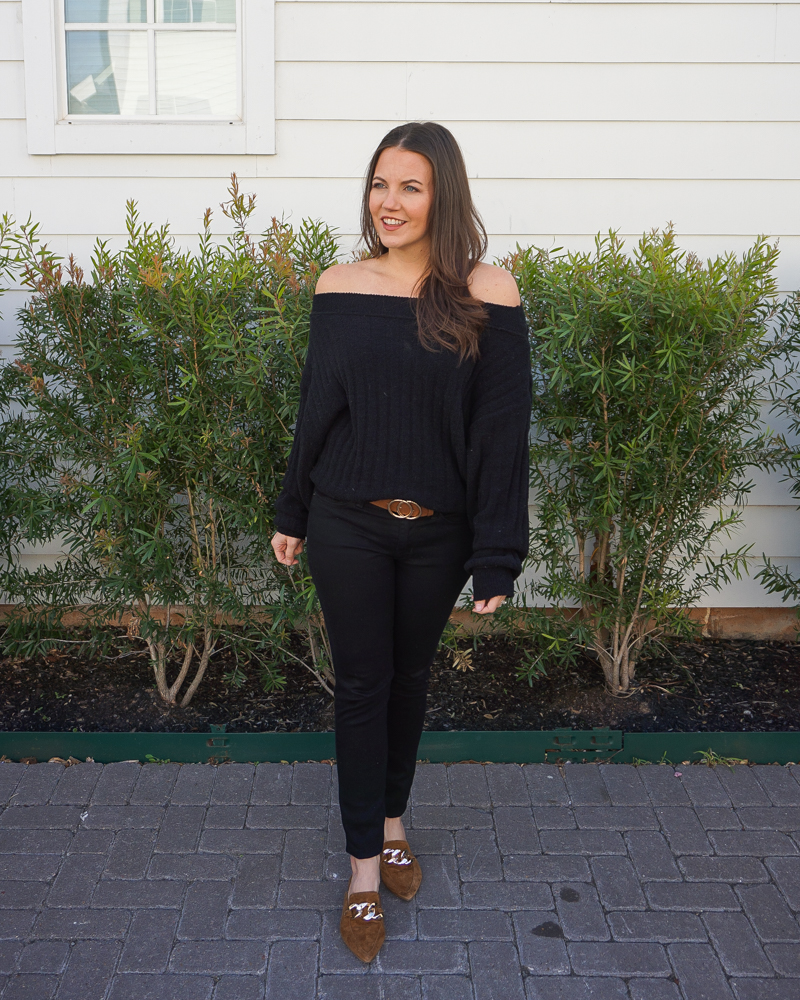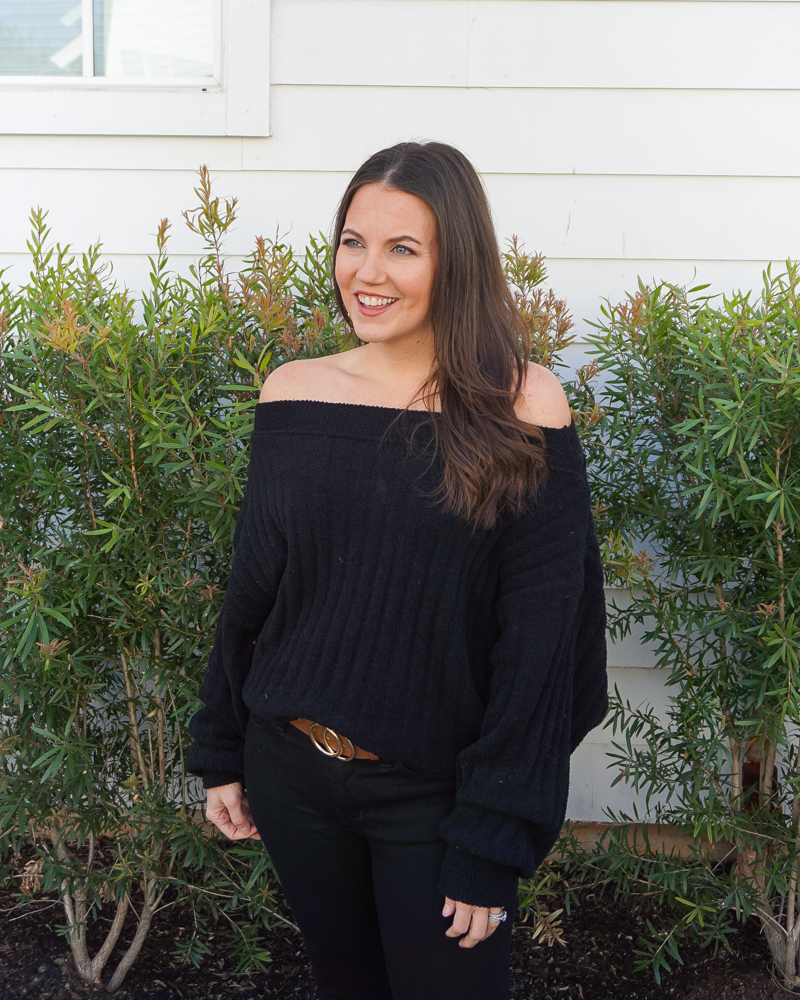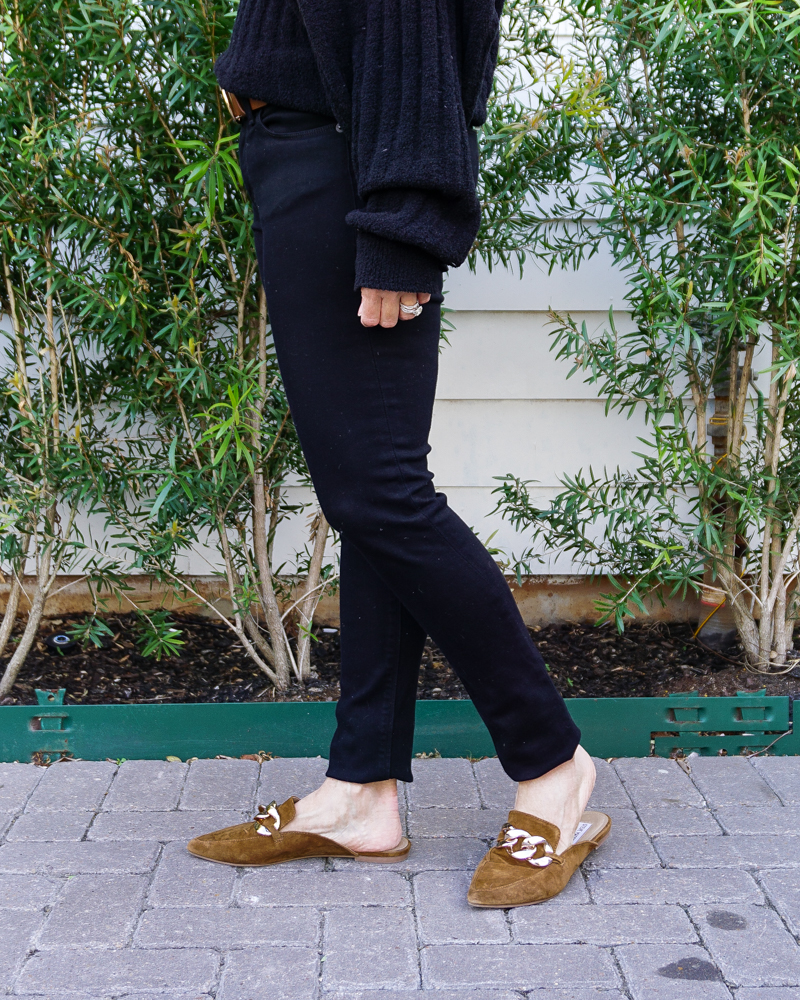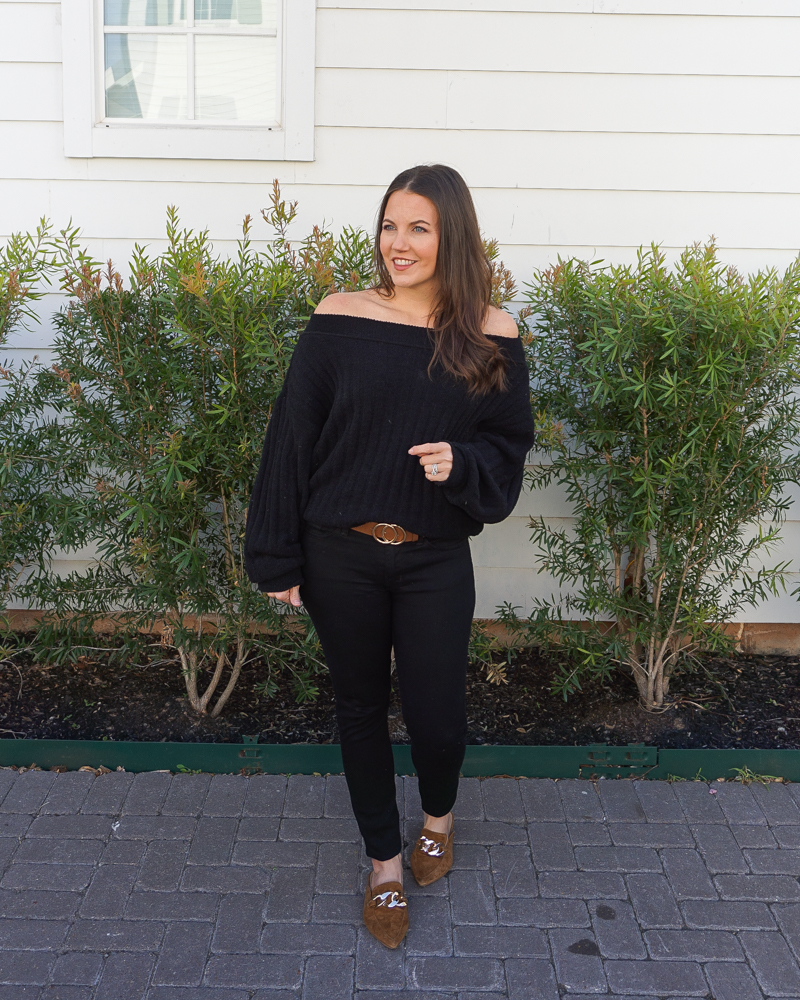 SHOP THE LOOK
Love this post? You may also love: