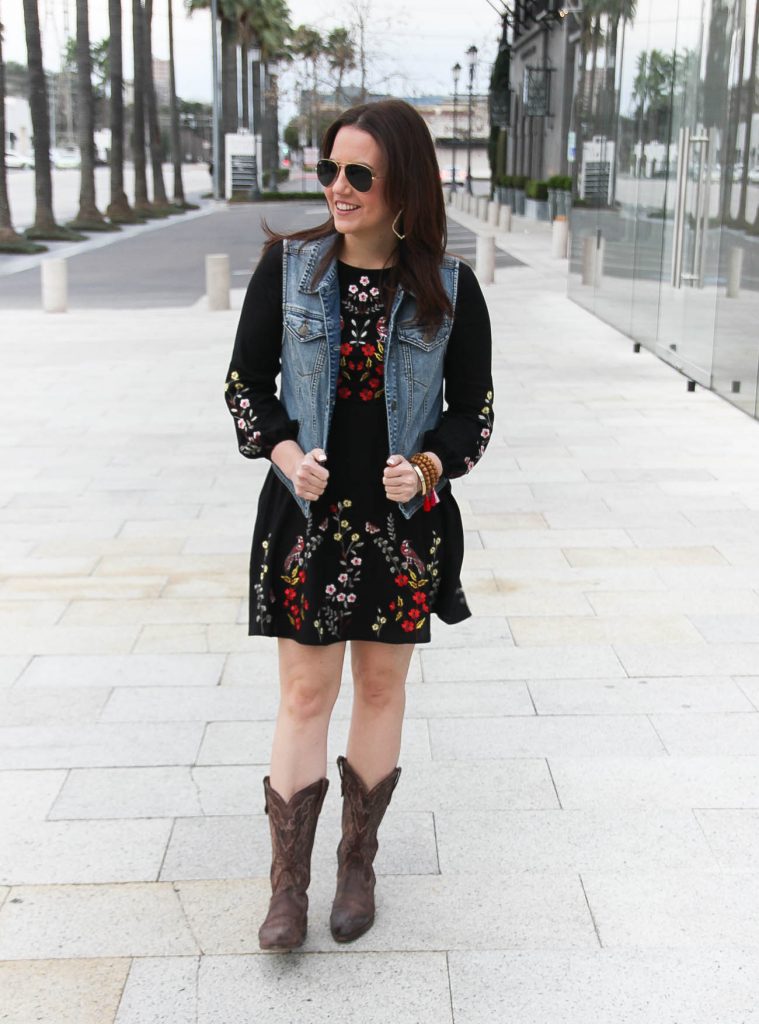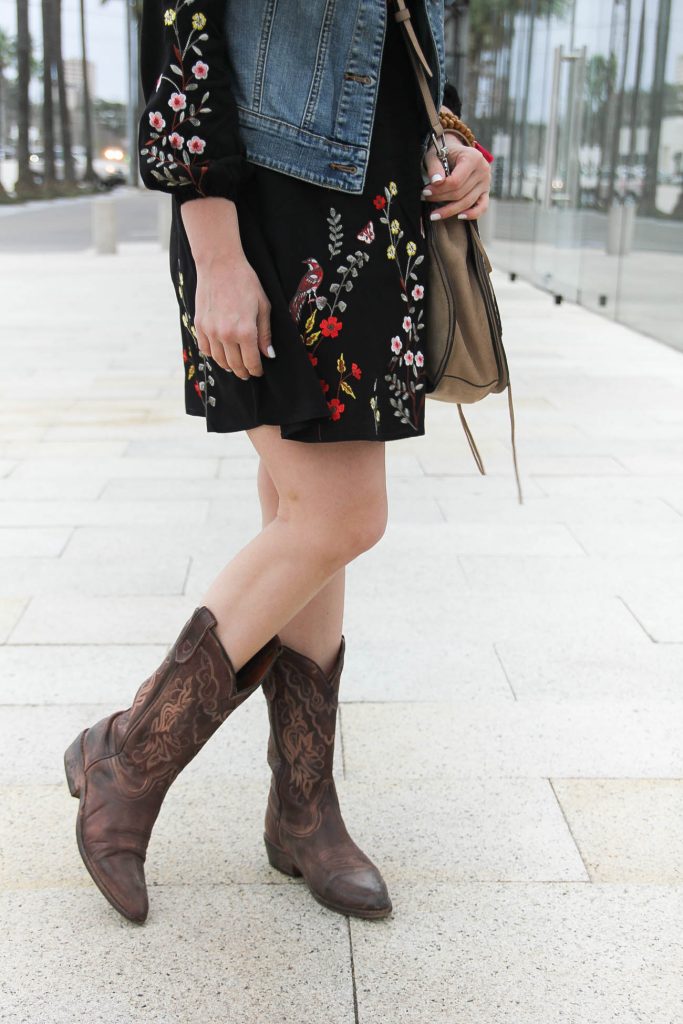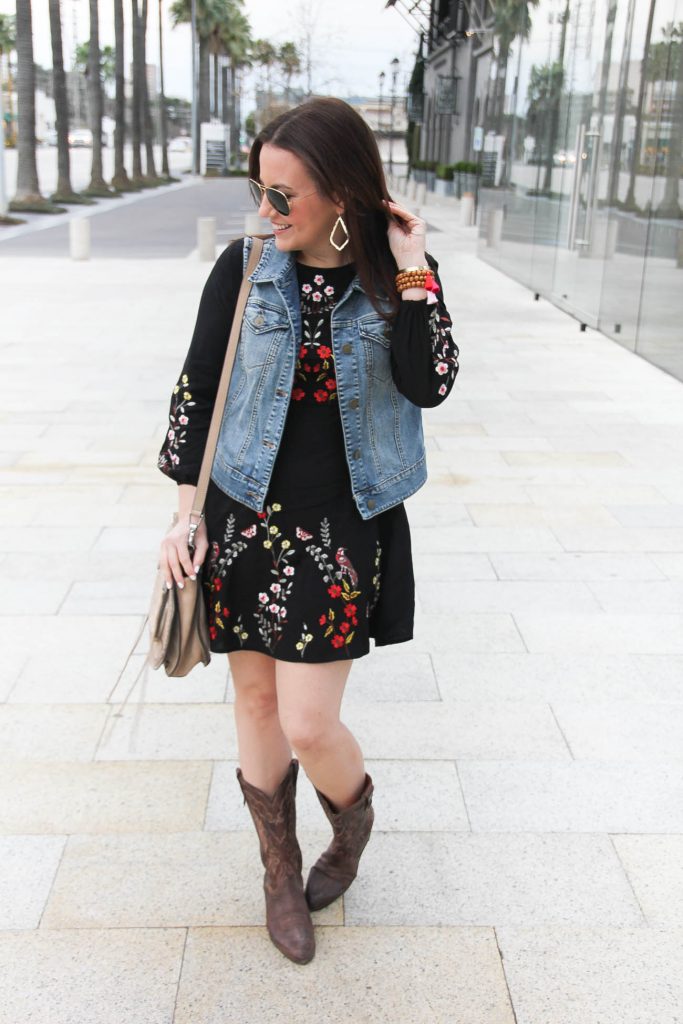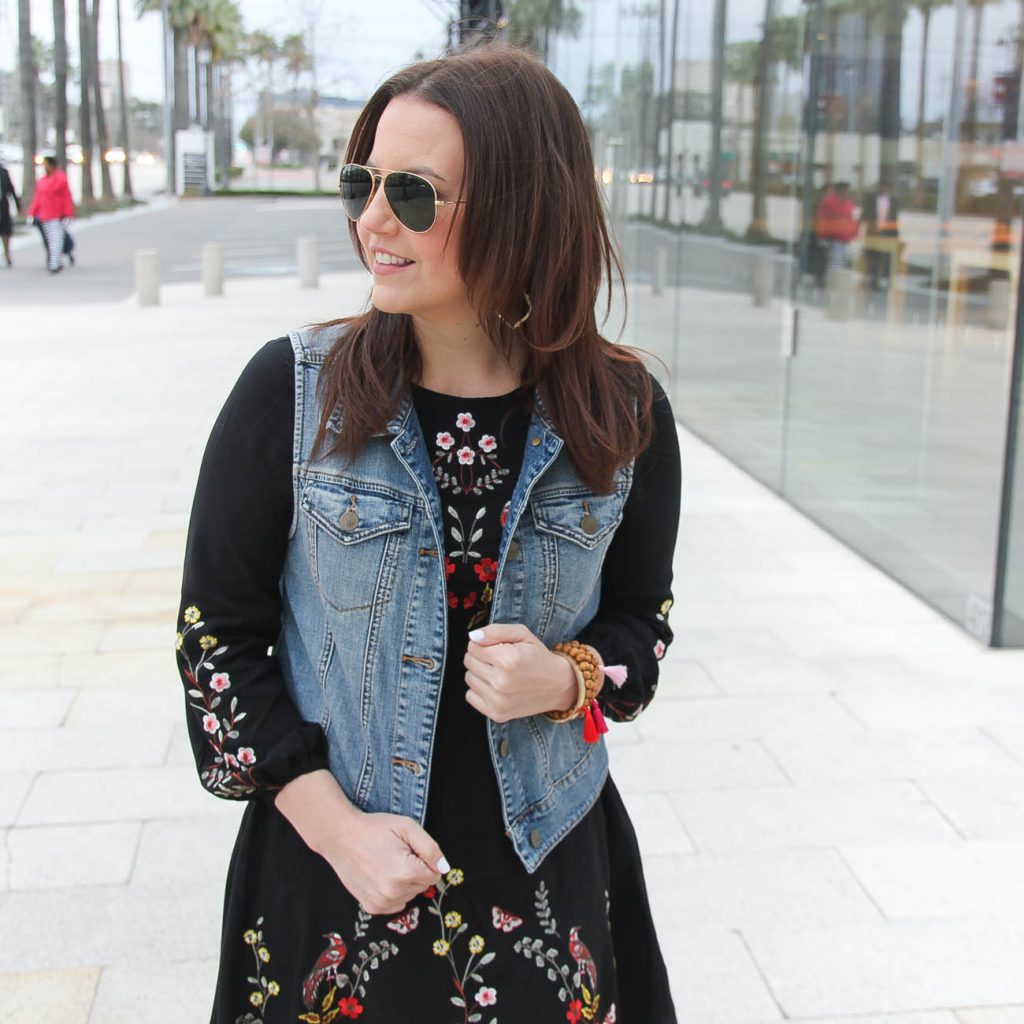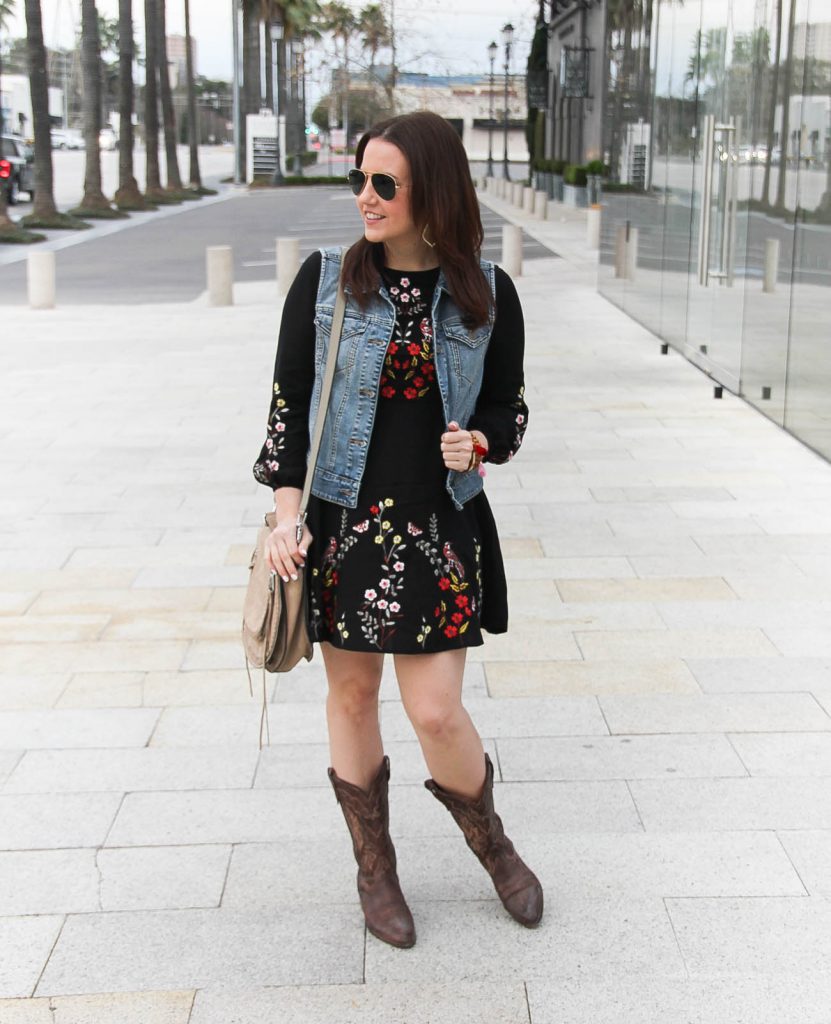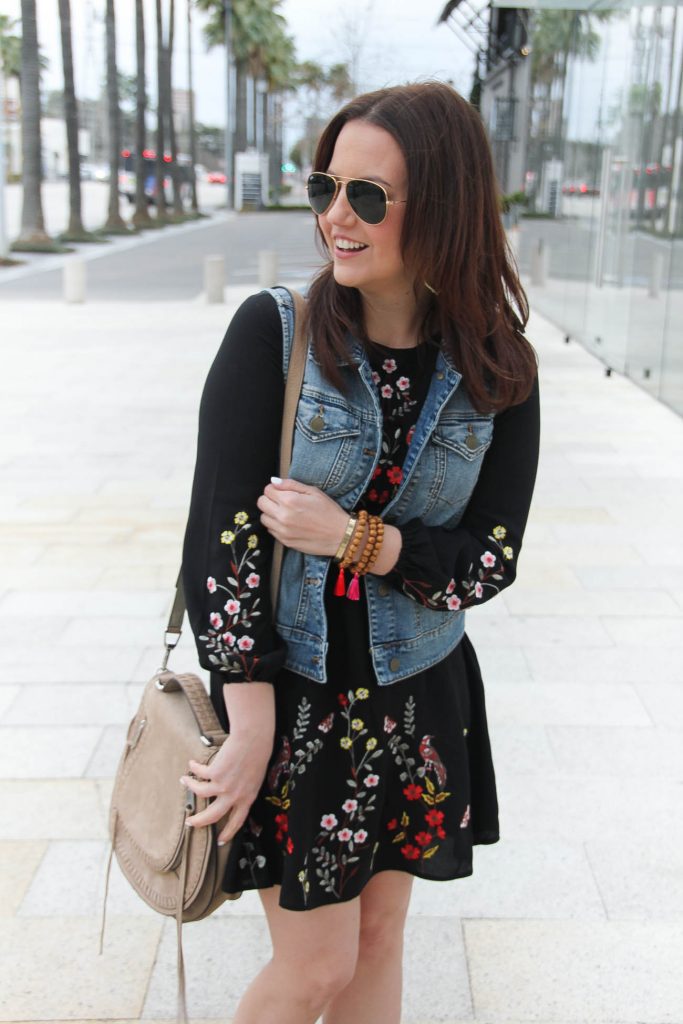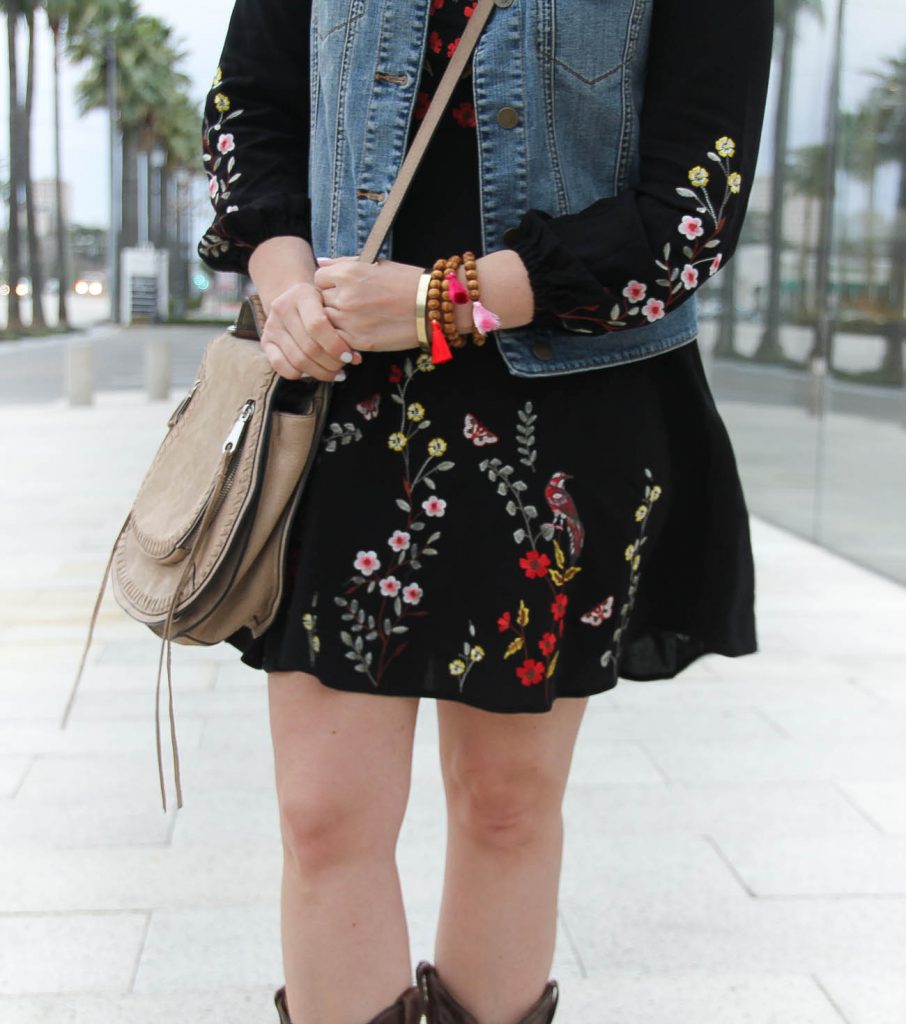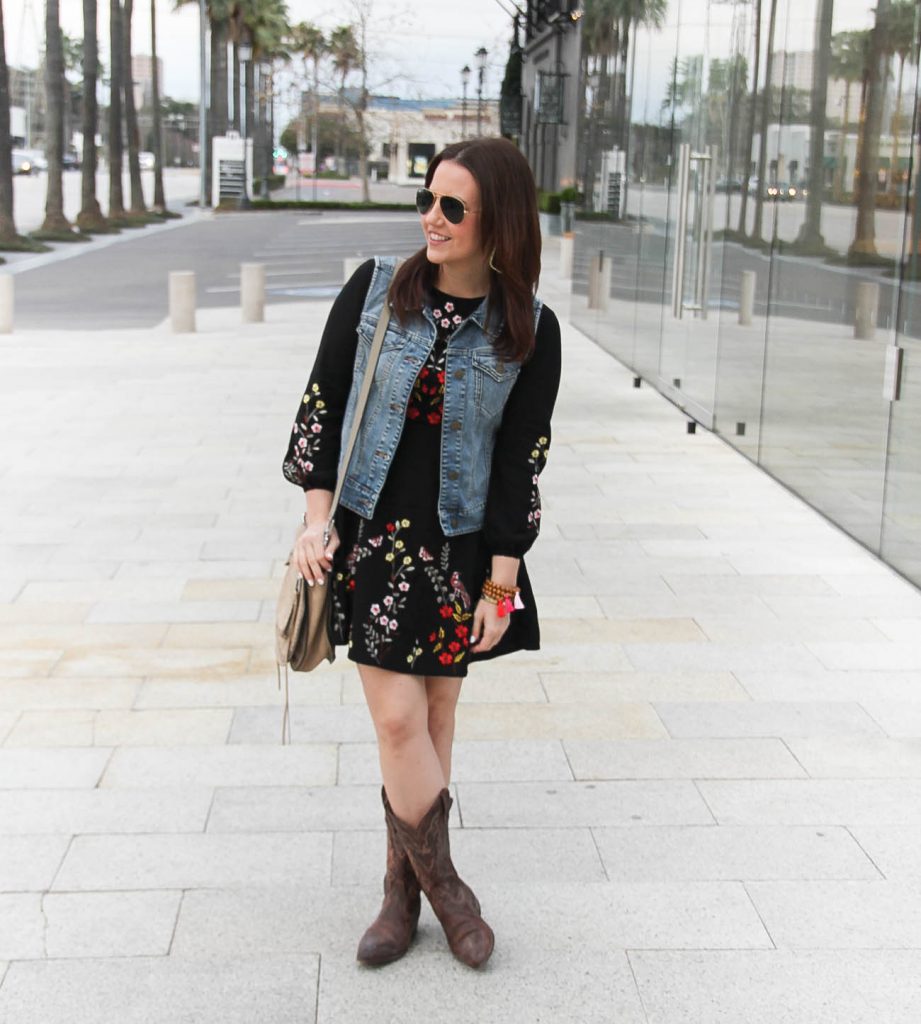 We are just two weeks away from the Houston Rodeo you guys!!  If you have never heard of it, think yummy bbq and fried foods, horses, bull riding, carnival rides, and big name concerts, plus my favorite part – a fun little wine garden.  It's a huge event held every March in Houston and last about 3 weeks.  All the fun starts March 2nd, and today I am sharing what to wear to the Houston Rodeo.   This outfit would work for really any rodeo or country music concert.  Honestly, in Texas this could easily work as a brunch outfit too.
I like my rodeo outfits to have small nods to western wear without being full blown.  This year, I paired embroidered details with denim and suede.  Our weather is a bit warmer this year, so I decided a dress would be a safe to wear.  I adore the fit and flare look of this one.  The embroidery is so gorgeous, and it's also on the back of the bottom of the dress too.  For a chillier evening you could pair this with a denim jacket, but for a beautiful warm day I would go with a denim vest.  I love that it let's the details on the sleeves be seen.
Of course, no rodeo outfit is complete without a pair of cowboy boots.  If you don't have a pair, booties or riding boots will work too.  Keep in mind the event involves lots of walking and a little bit of dirt, so try to find something comfortable that can get a little dirty.
If you are in Houston or planning a trip, you should definitely try to make a stop at the rodeo.  There is lots to see, do, and eat.  I highly recommend it!  I'm suddenly craving a funnel cake and glass of wine.  Ya'll have good weekend, and thanks for swinging by today.
SHOP THE LOOK