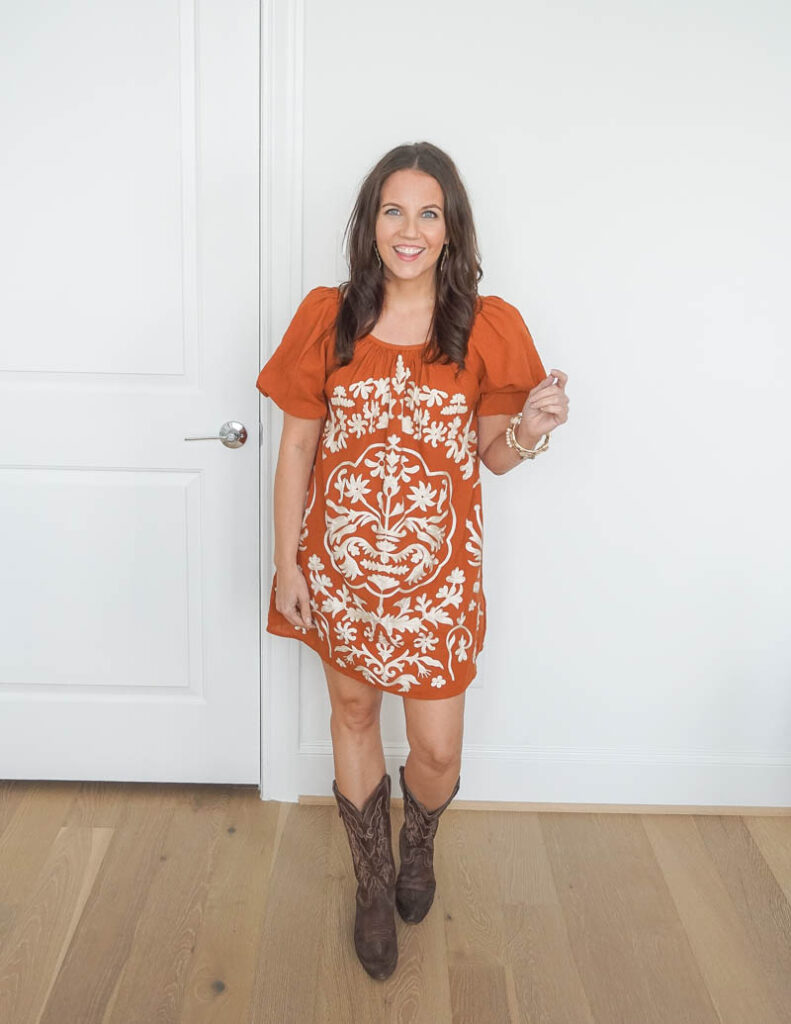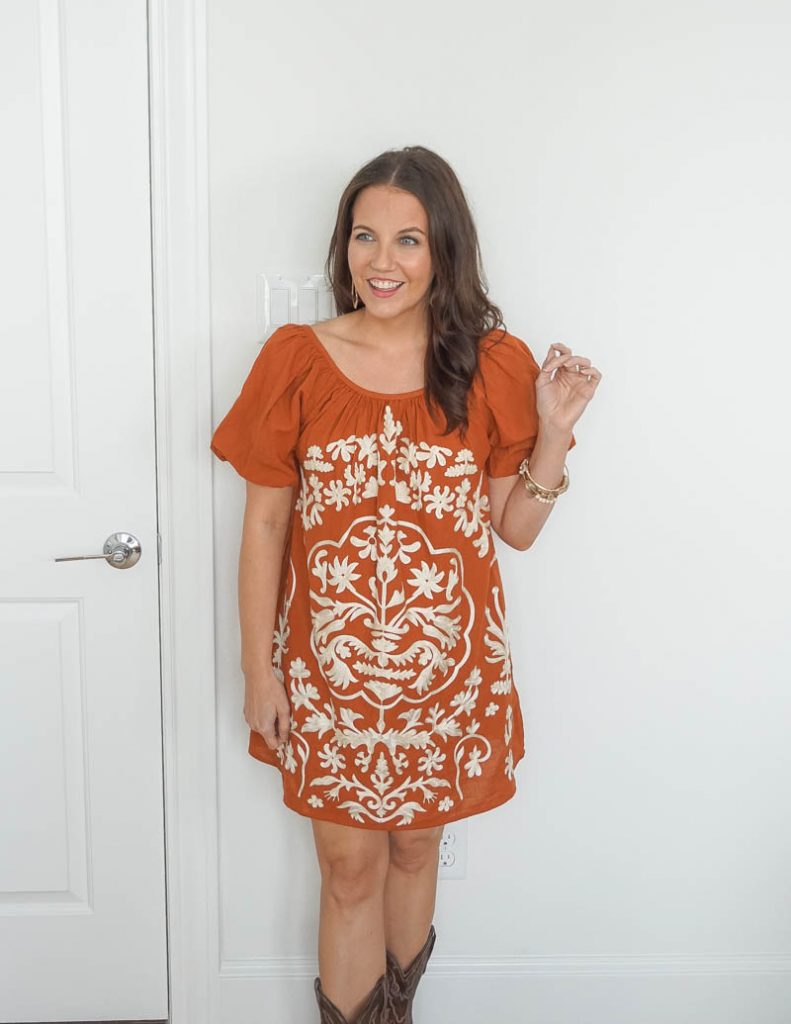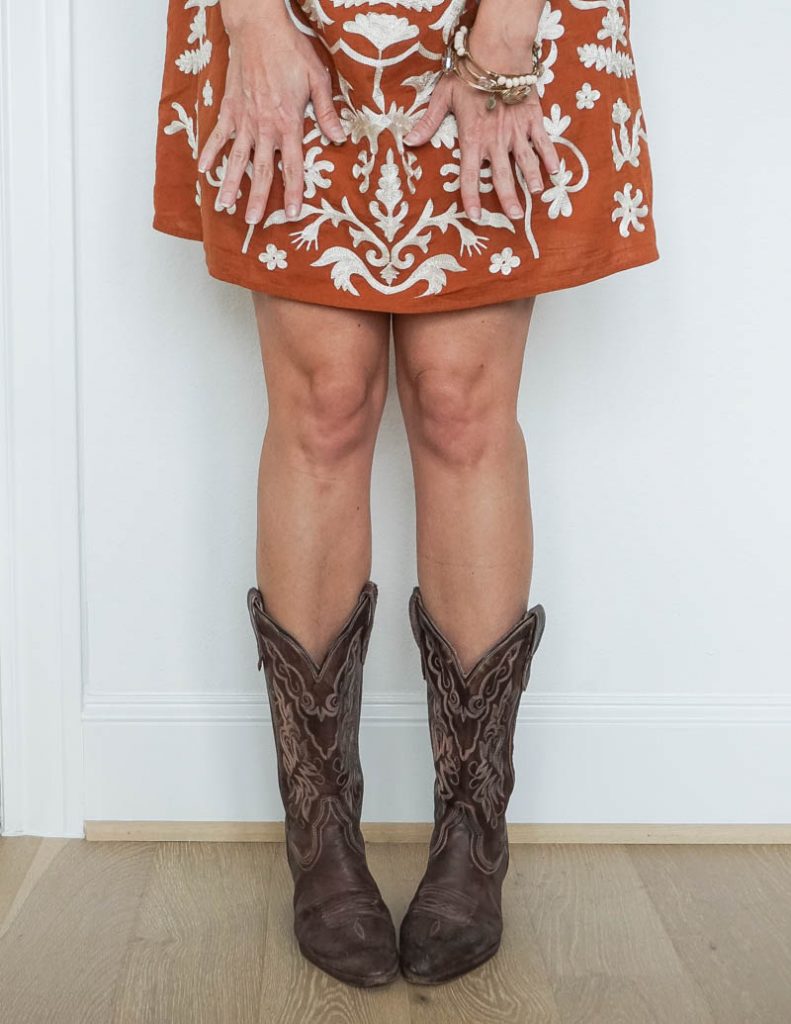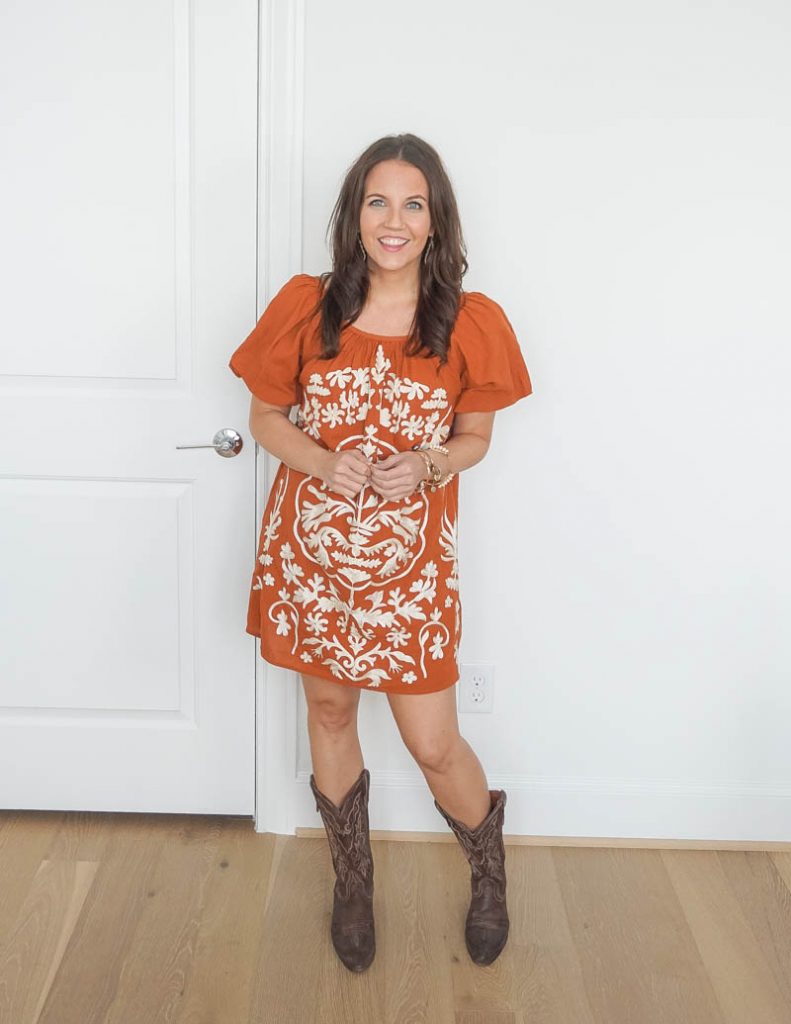 Happy Friday y'all! It was rainy and gloomy most of the week which left me feeling so sleepy. Not good following a 3 day weekend.  It did give me an excuse to stay in my loungewear all week though.  I've found getting dressed everyday really helps my productivity, but some days you just have to enjoy the lounging lifestyle look.
If you missed it, earlier this week I shared a little change that you will start seeing in some of my fashion posts.  I'm planning to start showing you more ways to wear pieces and across different seasons.  In this time of less events, I think it's important to know you can wear what you are buying multiple ways and for multiple seasons.  I'm also taking suggestions for items you would like me to style multiple ways, just head here to fill out the questions box.
I already have mutli-outfit posts for the rest of the month, but I wanted to share one last solo outfit.  Living in Texas, you can always use another western outfit for the rodeo, the state or county fair, or just a fun night out at an outdoor spot with friends. I'm quite obsessed with this mini dress! It was made to wear with cowboy boots!  I know the rodeo and fairs are probably not going to happen, so I will have to save this one for a future one.
In the meantime, a country western concert or just a casual evening out with friends at an outdoor spot would be perfect for this outfit.  You could add on a denim jacket for a bit cooler evening weather.  If you don't have cowboy boots, a pair of booties would work just as well.  For a cooler fall day or evening, toss on a tan or beige cardigan with a pair of flat over the knee boots.
I hope y'all have  a fabulous weekend!  I have plans to see a few friends, and I cannot wait to catch up with them.  It's also opening weekend of the NFL.  Steve and I have plans to make a pot of chili and spend the day watching the games.  It should be a good mix of fun and relaxing.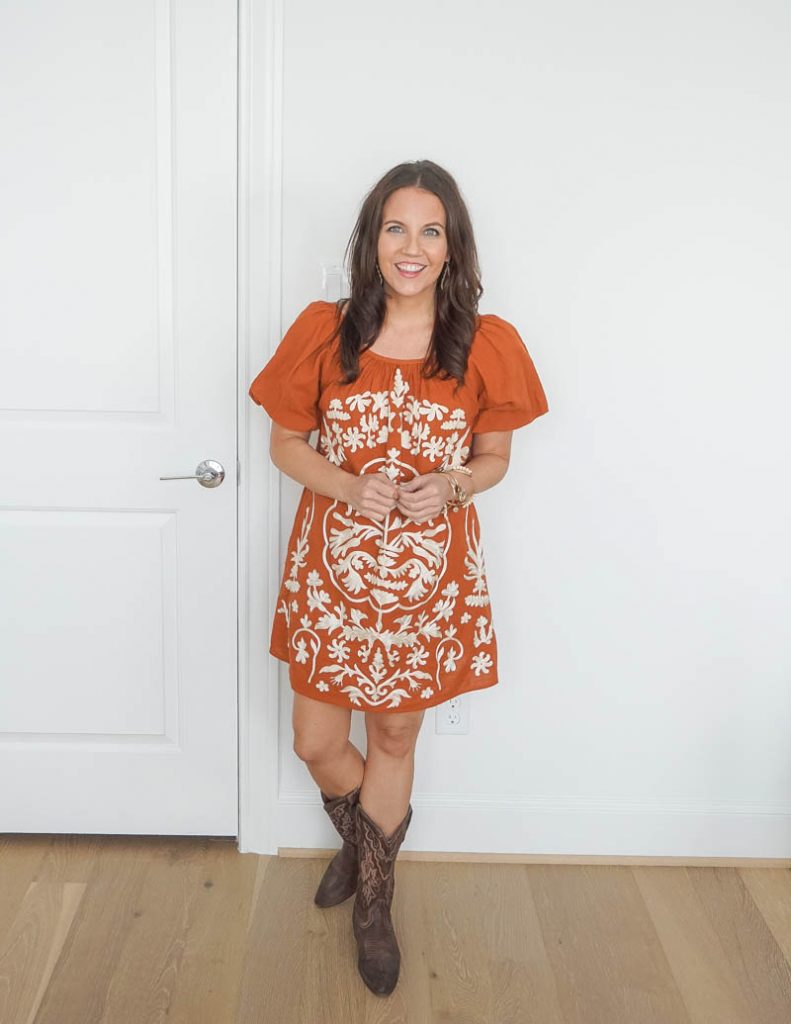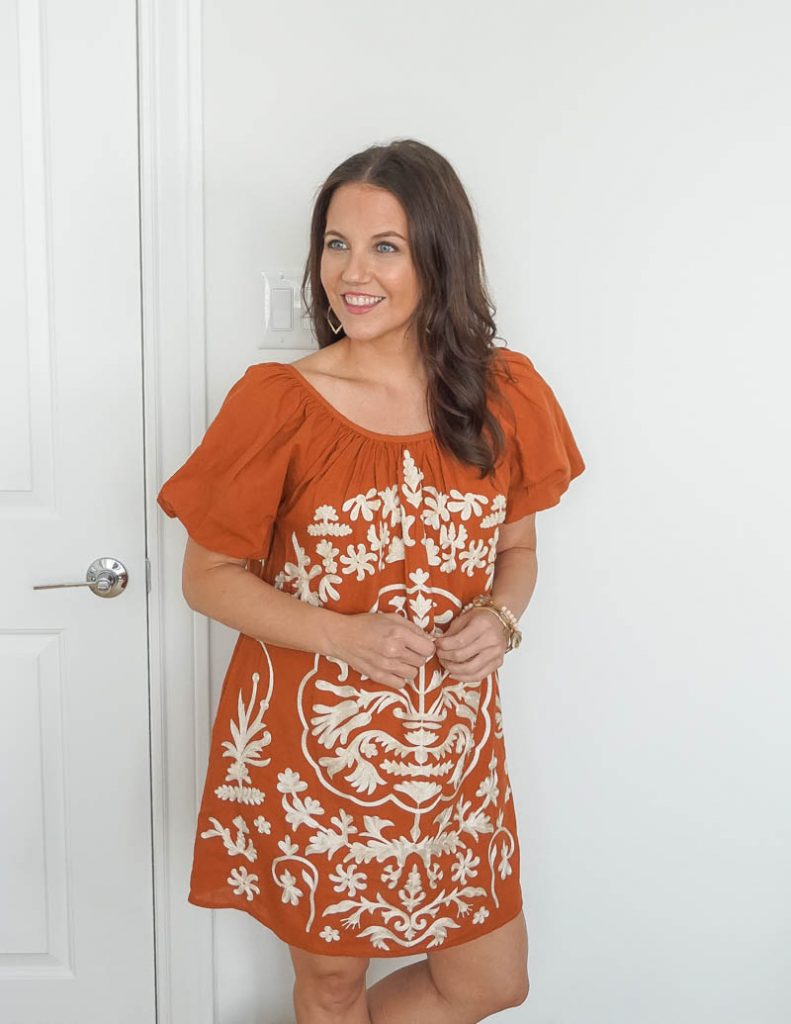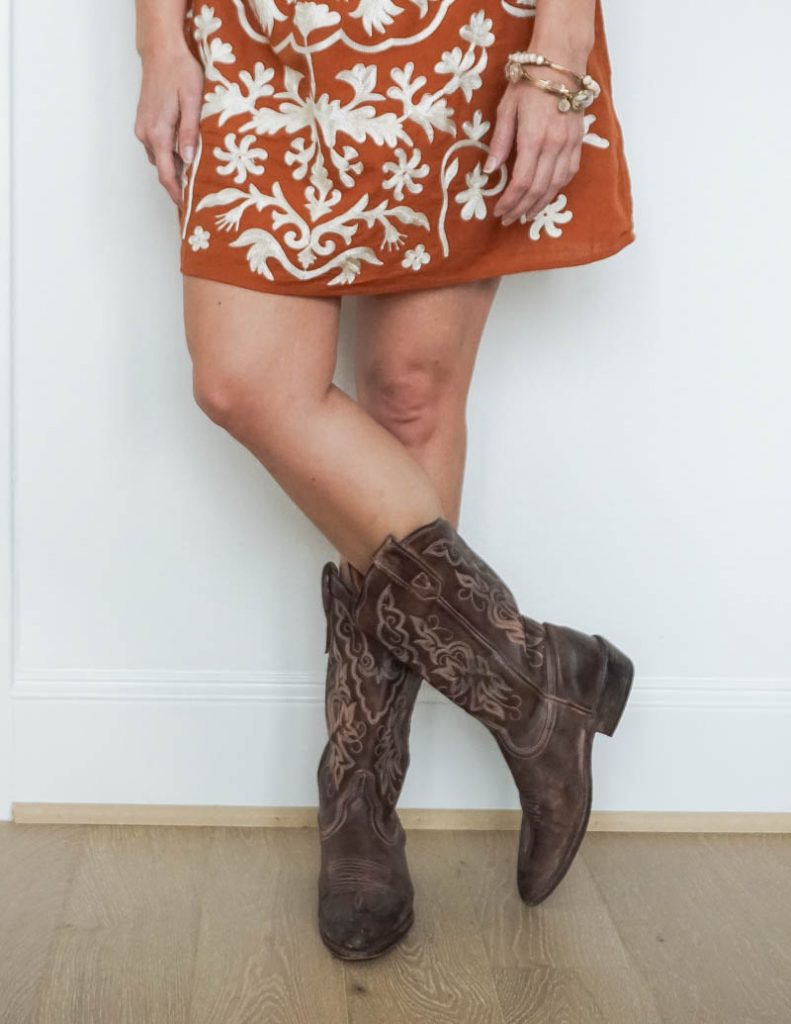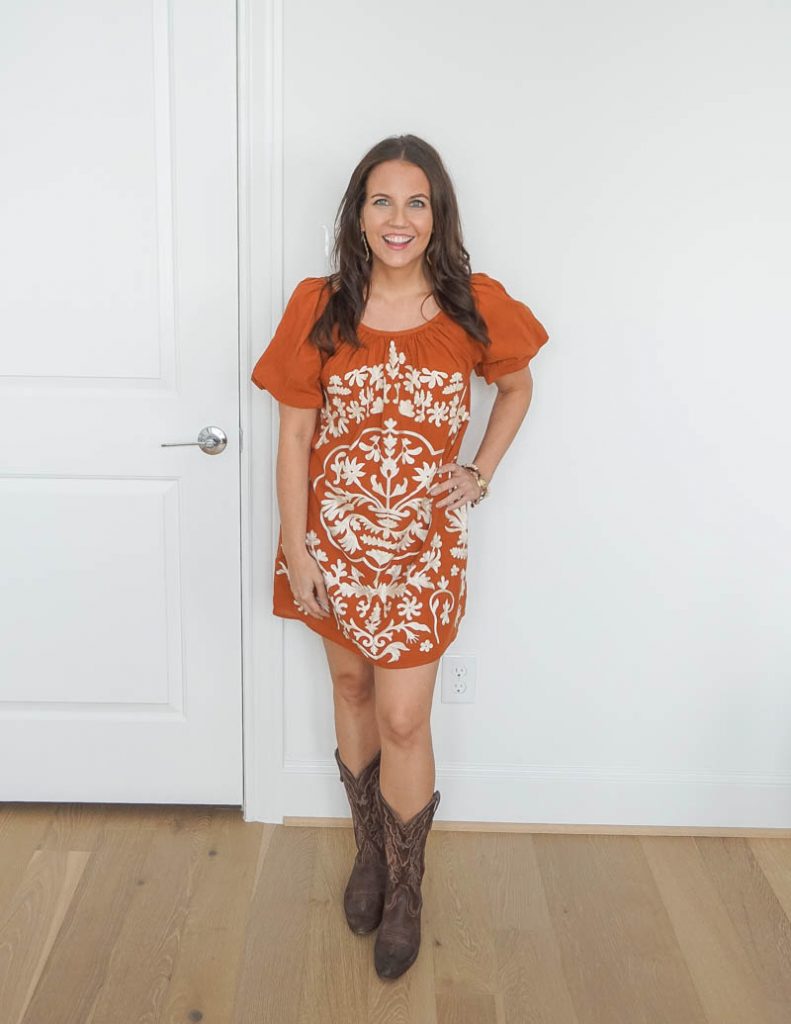 SHOP THE LOOK