Tag Archives:
long cardigan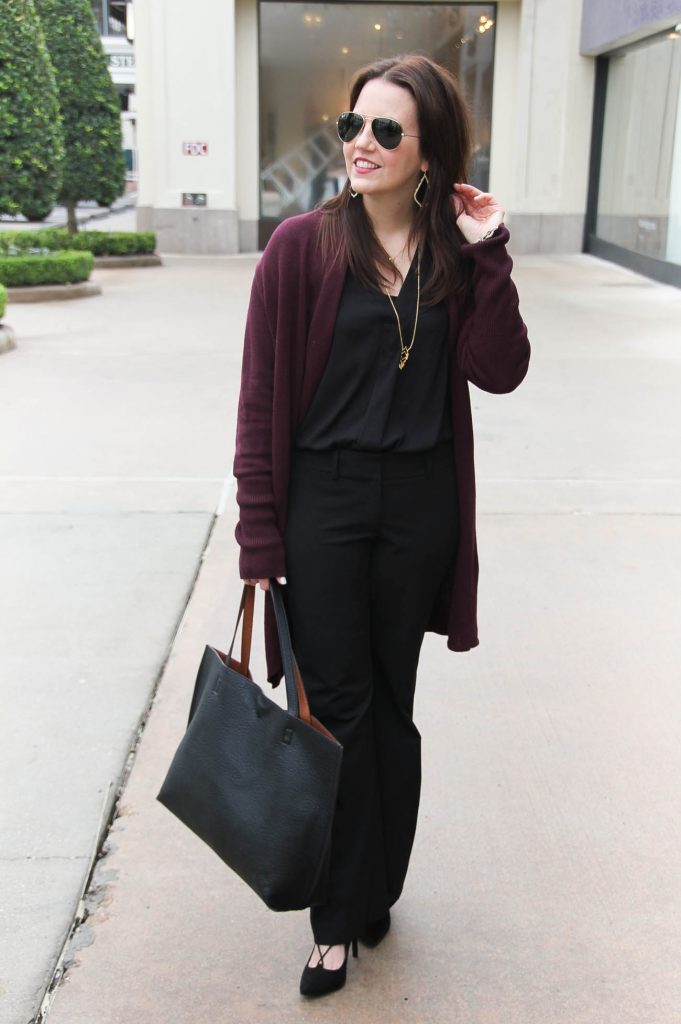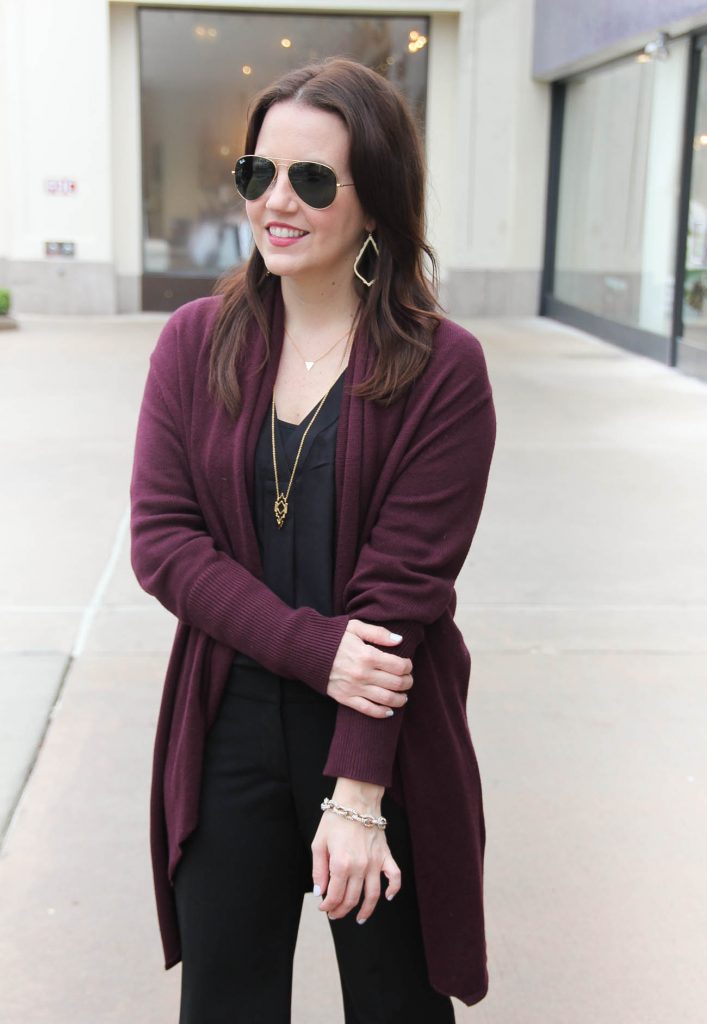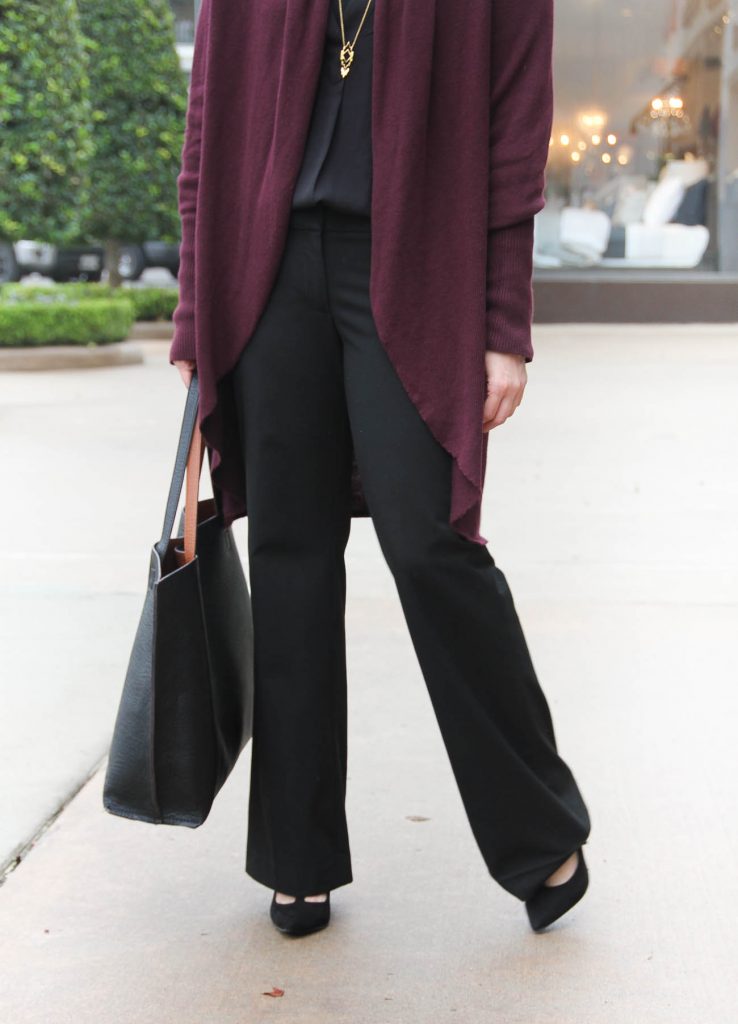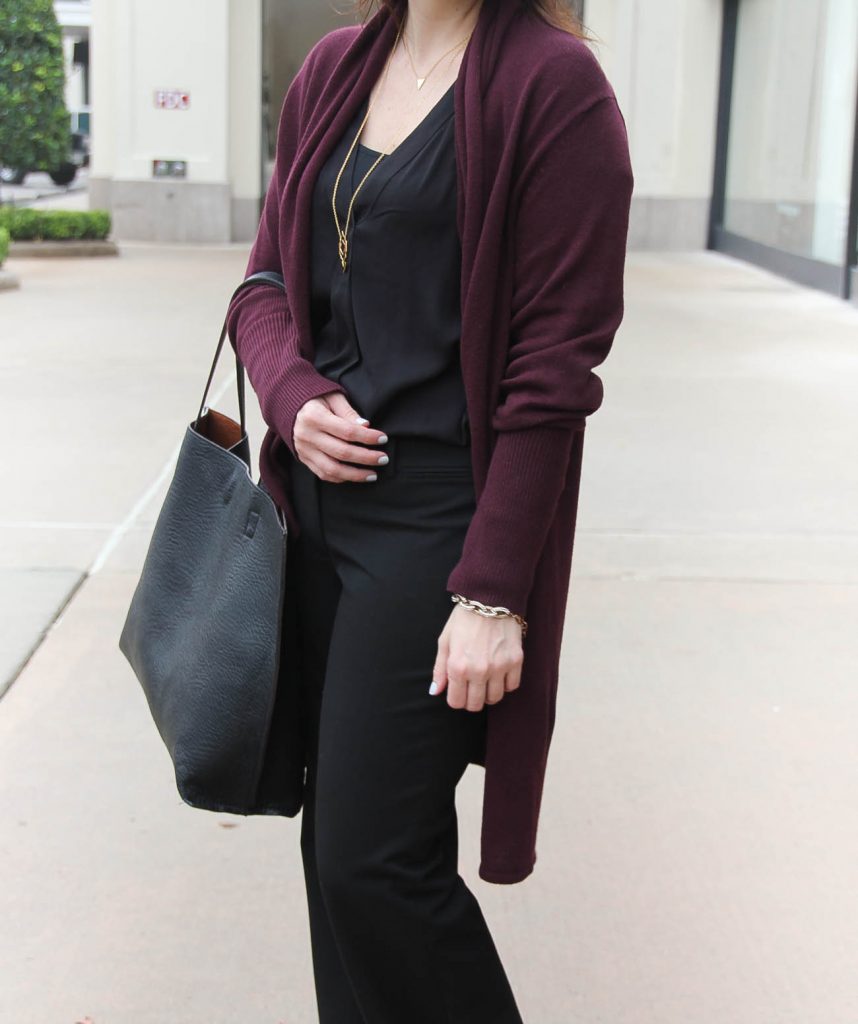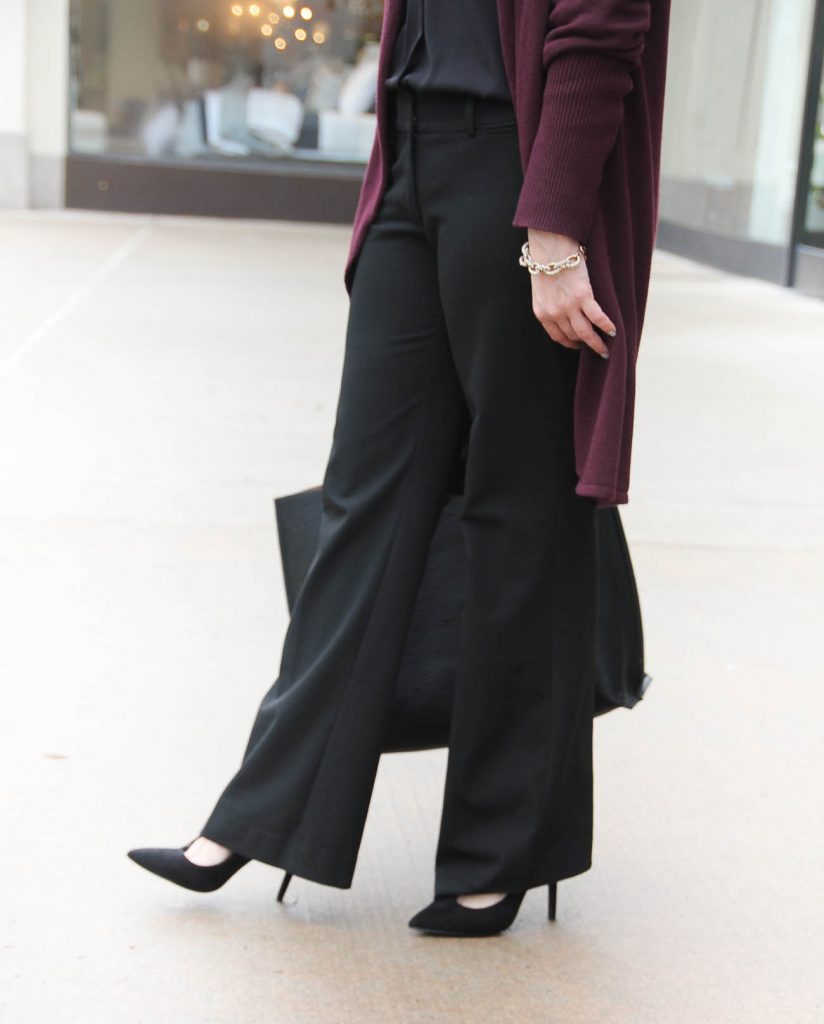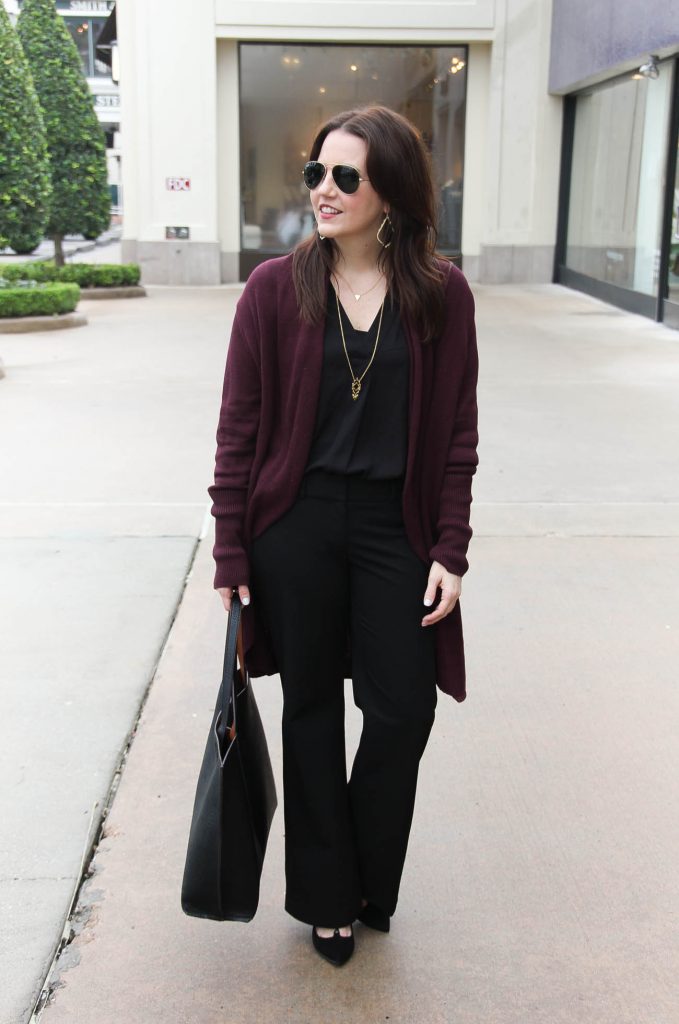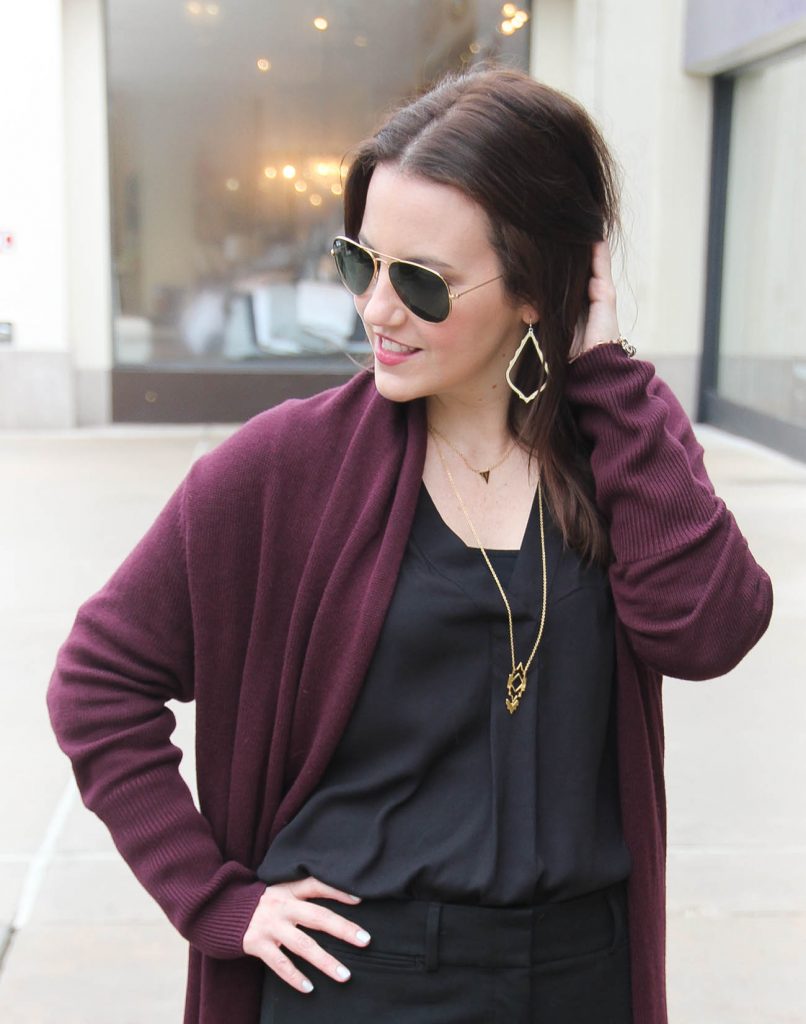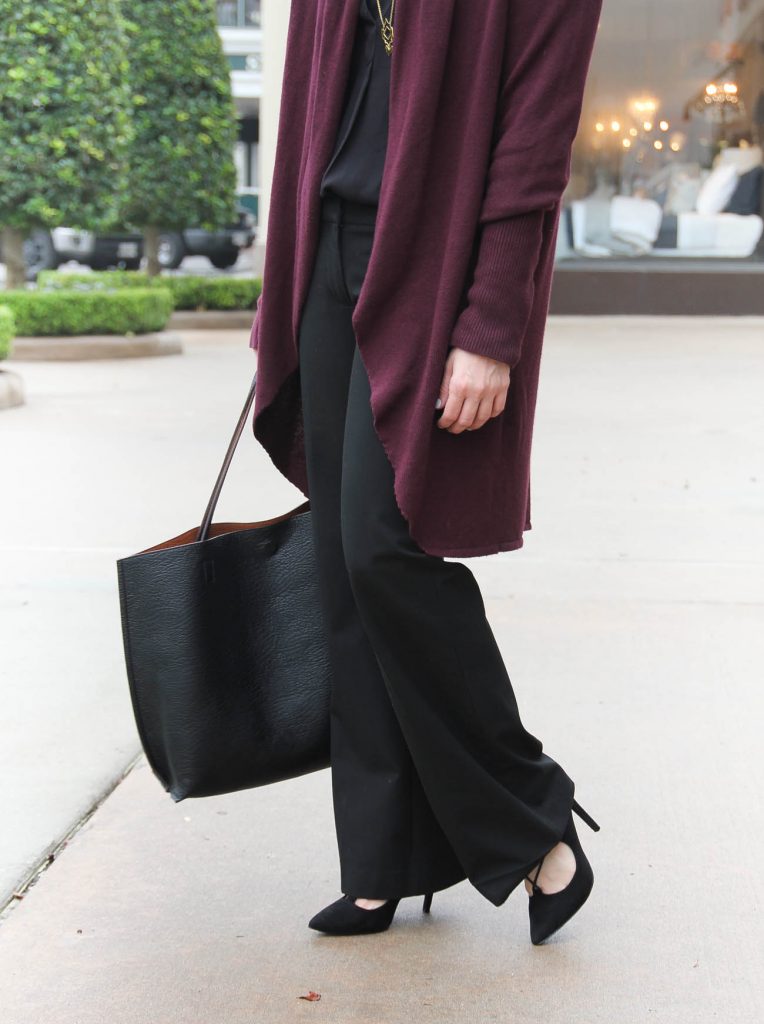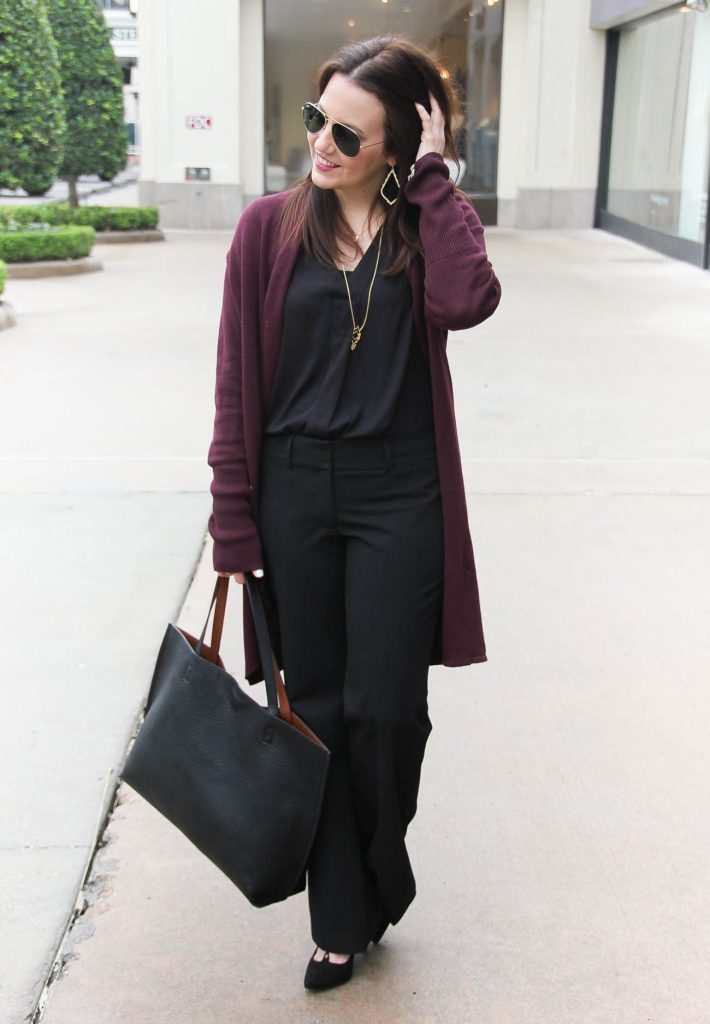 So first off, since I didn't mention it on Monday, how amazing was Lady Gaga's Super Bowl performance!!  She put on a show, and at least in my books it is one of the best halftime shows.  If you watched the game portion, I really want Erin Andrew's blue blazer.  So cute!
This is probably going to be my last week of winter looks because it's 80 outside.  February is usually our coldest month too.  I'm closing out my last few winter outfits with the perfect cozy and chic office outfit.  A combination like this is one that I wear weekly into the office.  I love the chic all black look, and ya'll this cardigan is the coziest sweater.  It's definitely one of my favorite purchases this season.  I have paired it with dresses and pencil skirt outfits too.  You can mix this look up by adding a white or ivory blouse.
One last winter look will be coming up for you on Friday, and this one will be perfect for the weekend.  Be sure to check back and next week get ready for a sprinkling of some Spring outfit inspiration! YAY!!  See you Friday!
SHOP THE LOOK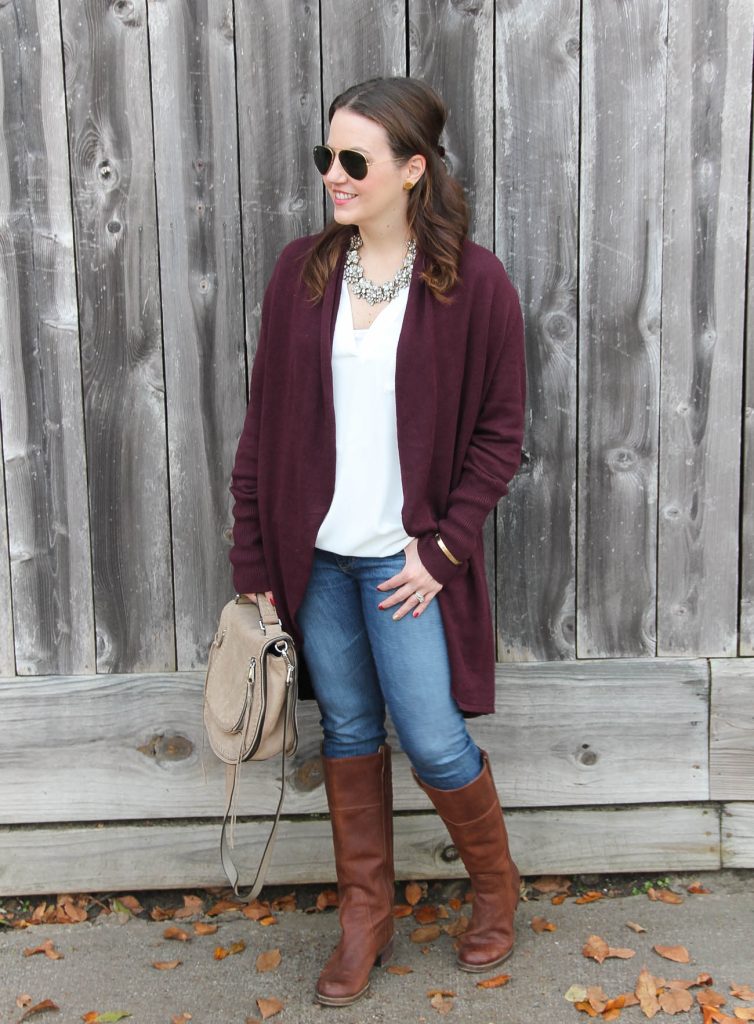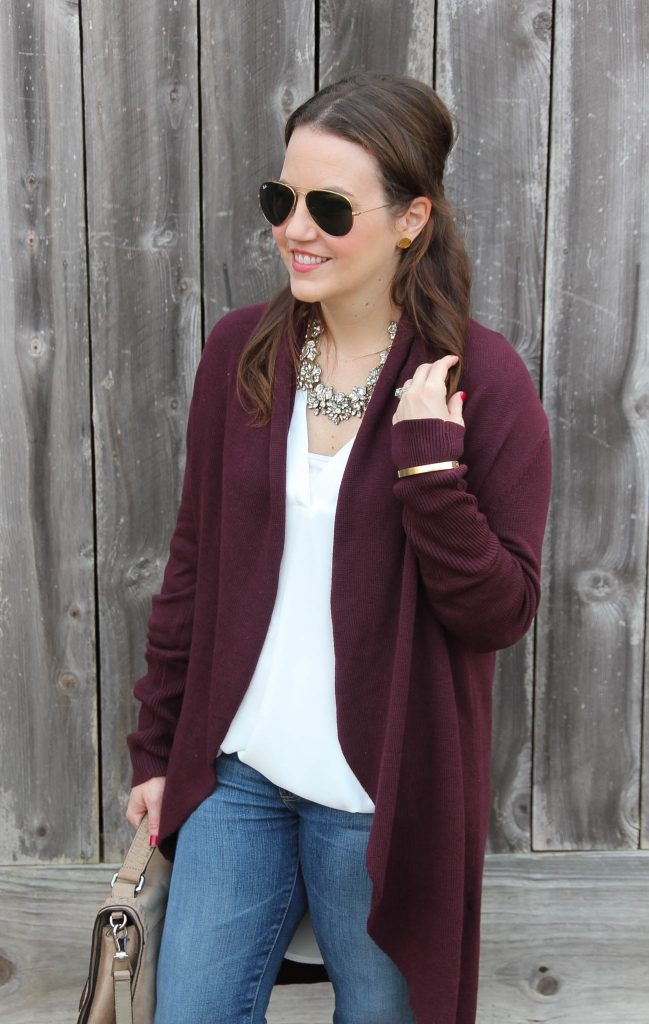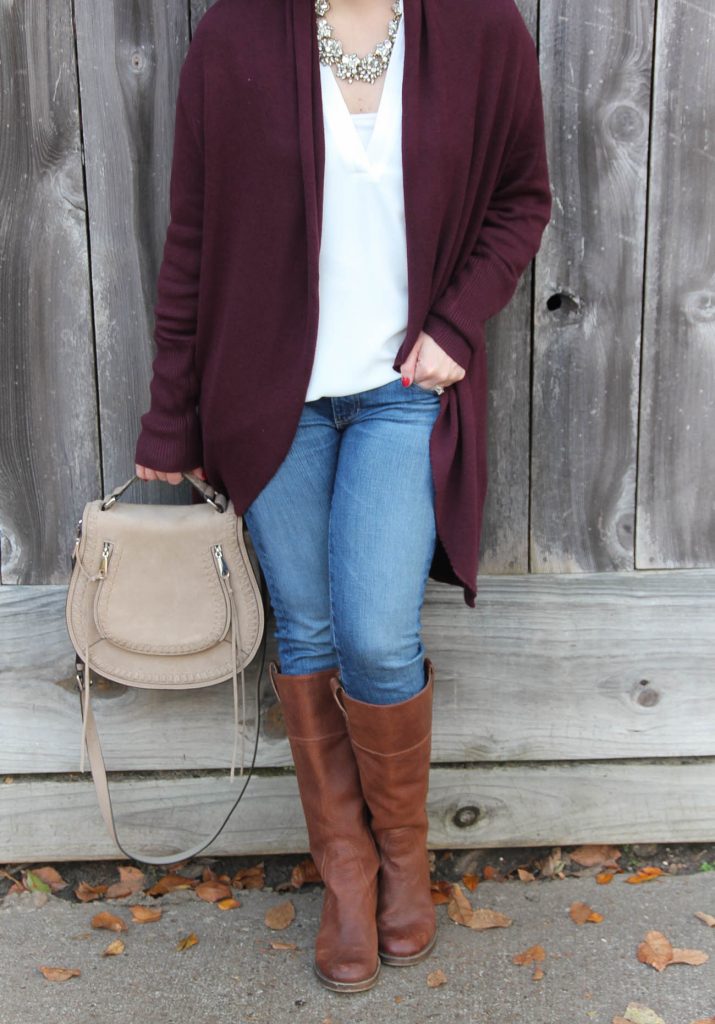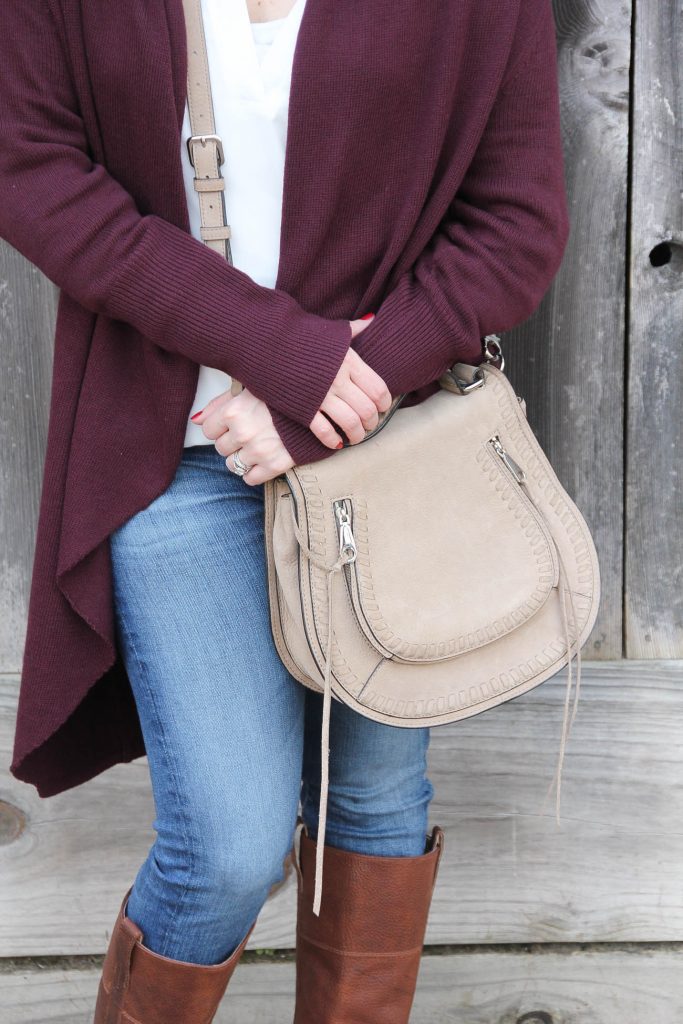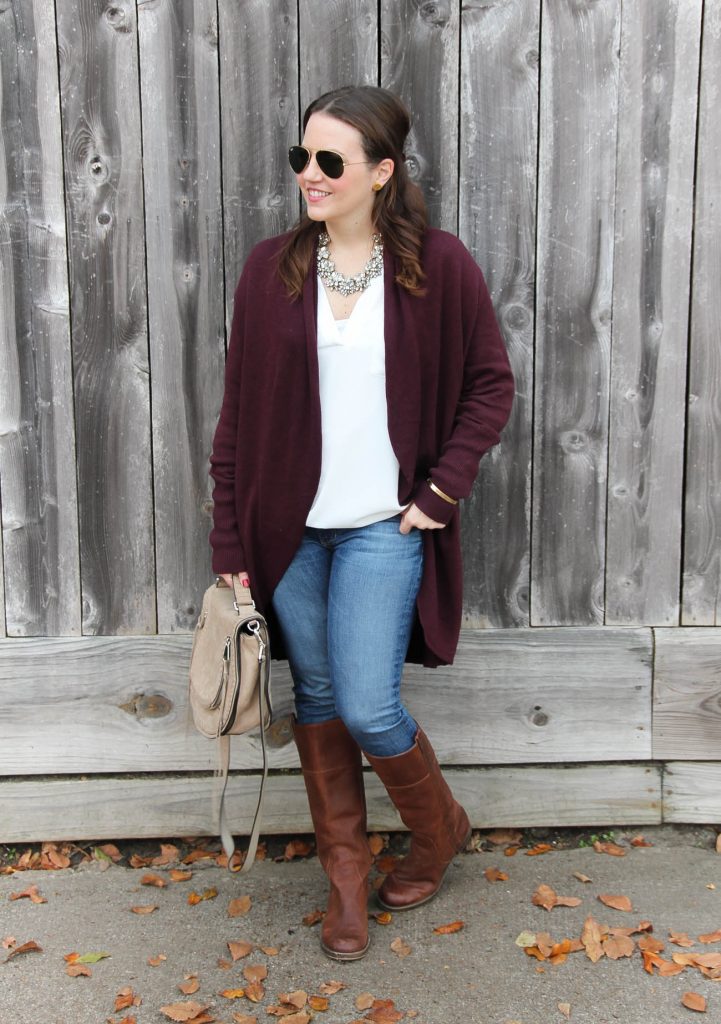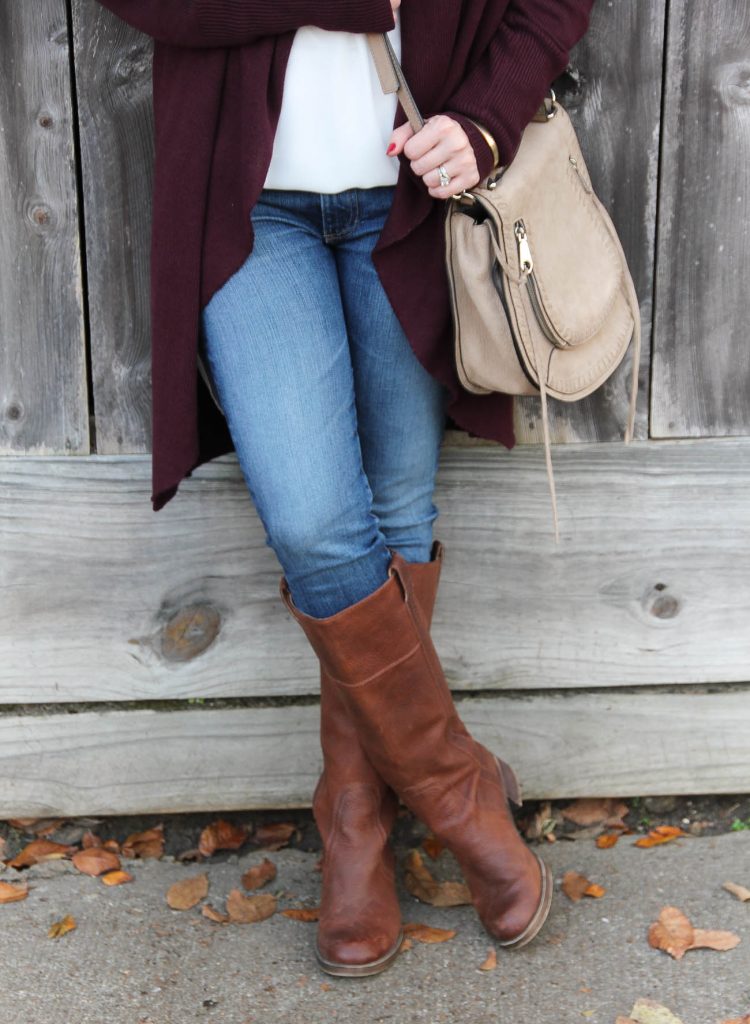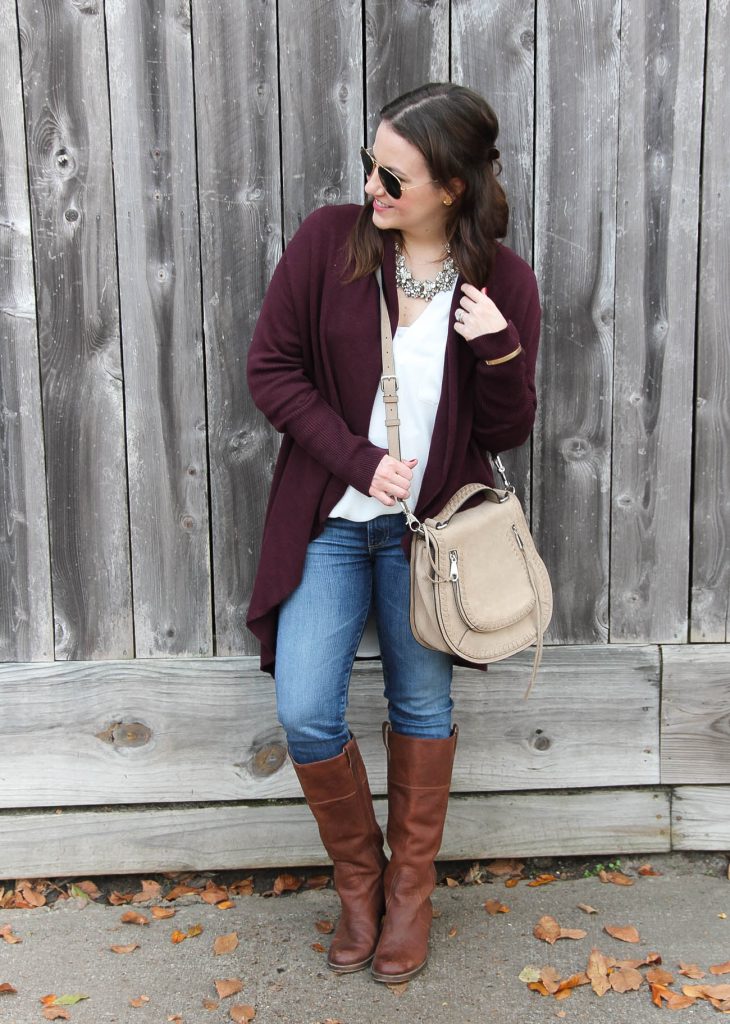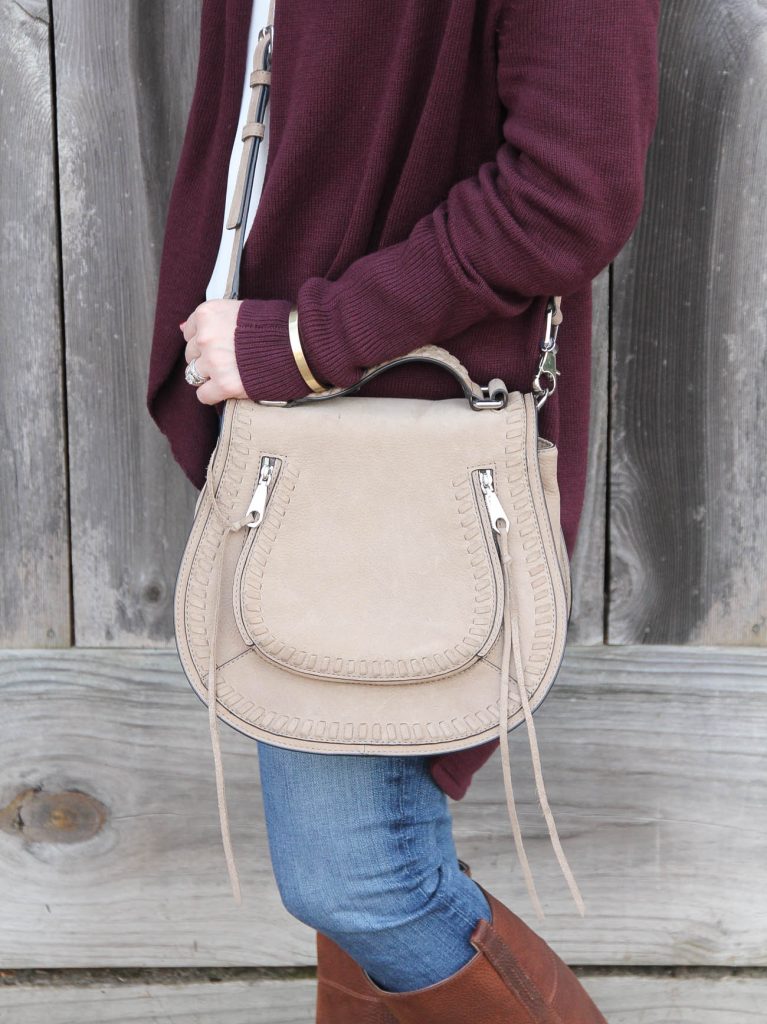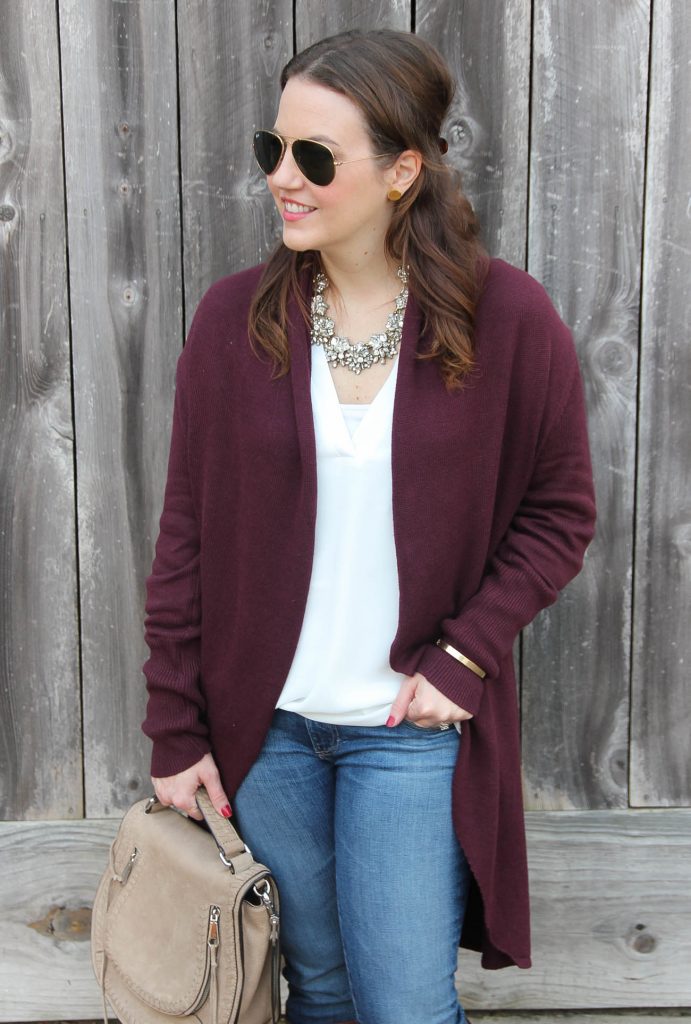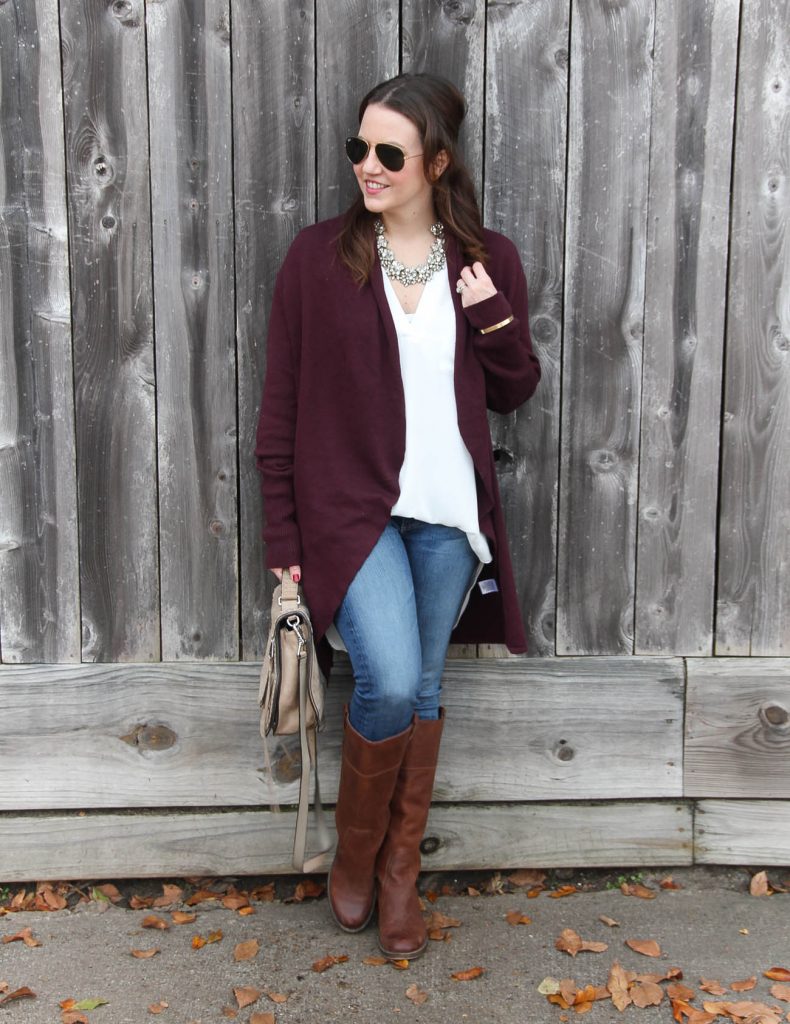 Happy New Year!  I hope everyone had a wonderful weekend ringing in 2017.  I started the year off on the right foot with a morning trip to the gym and a day filled with healthy meals and a little leftover champagne.  I mean I couldn't let the bubbles go to waste. 🙂
January and February are typically our coldest months, but I'm starting to wonder if our winter will continue to have these warmer days.   I have been leaning towards lots of layered looks lately.  I wanted to share a few of my personal tips to creating the perfect warm winter outfit.  While it is all about the layering, what makes up those layers is really important.  This weather is not super abnormal for Texas, probably why I love long cardigans so much.   They are great layering piece right now.  You can toss them over a dress or pencil skirt and blouse for work or pair them with jeans for a casual weekend look.  I typically go for neutral colors so they can work with anything, but I couldn't resist this gorgeous burgundy one!
 The biggest layer to pay attention to is the top you wear under the cardigan.  I go with something lightweight like this tunic that can work as an outfit without the cardigan if the weather warms up too much.This is the same top that I own in olive and wear all the time.  I decided to add the white version mainly for the purpose of layering it with sweaters and cardigans.  You can also pull out some of your lightweight summer tops for this layer too.  The right floral print would look perfect with this look.
 I typically save my riding boots for colder days, but occasionally I just can't resist them when the calendar says winter.  To make sure I don't overheat my feet, I stick to a thinner pair of socks.  If you want to dress up this casual look, add some heels or a sparkly statement maker like this necklace.
I'm excited for one more relaxing day off before heading back to work, even if it does rain all day.  I have a few gift cards and some amazing sales to keep me busy.  A new year means new amazing sales and markdowns.  I listed a few of my faves below for you.  Ya'll have a great first week of 2017, and thanks for stopping by!
NEW YEAR'S SALES
NORDSTROM – Half Yearly Sale with savings up to 50% off!
BANANA REPUBLIC – Extra 50% off sale items
BAUBLEBAR – Extra 20% off sale items
EXPRESS – Extra 50% off clearance
DILLARDS – Extra 50% off select items
ANTHROPOLOGIE – Extra 40% off sale items
TORY BURCH – Extra 30% off sale items
SHOP THE LOOK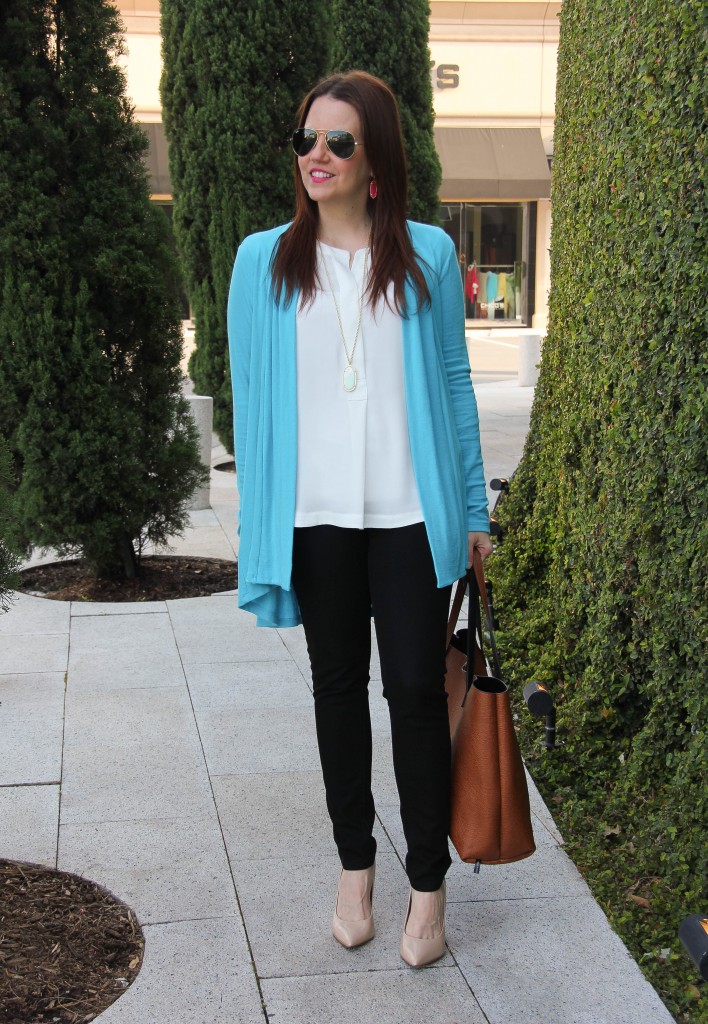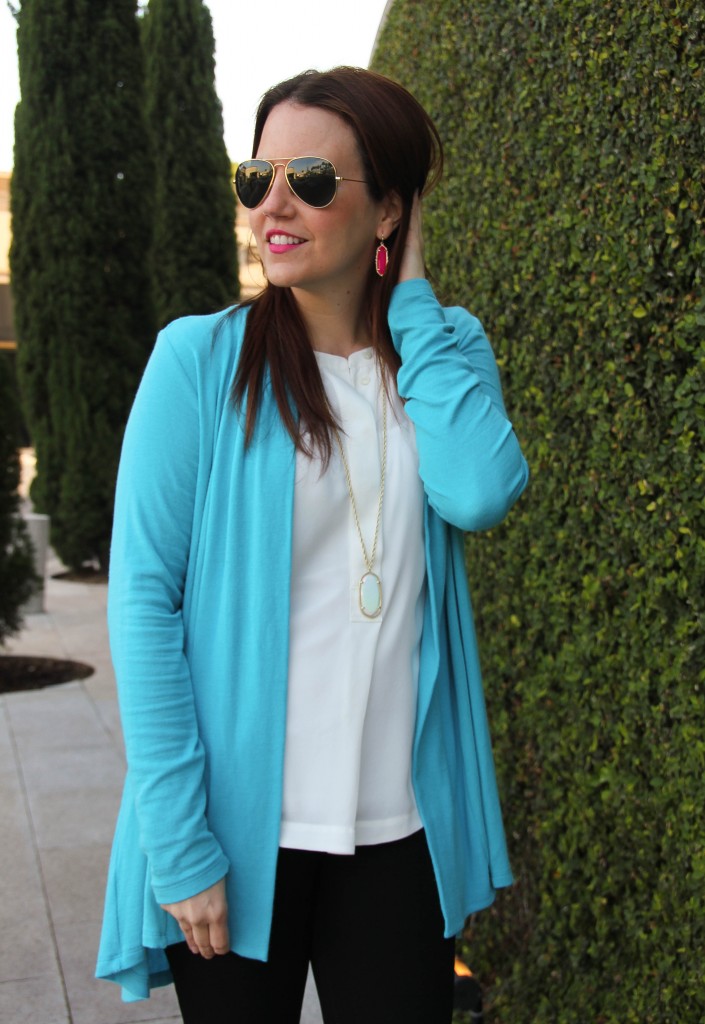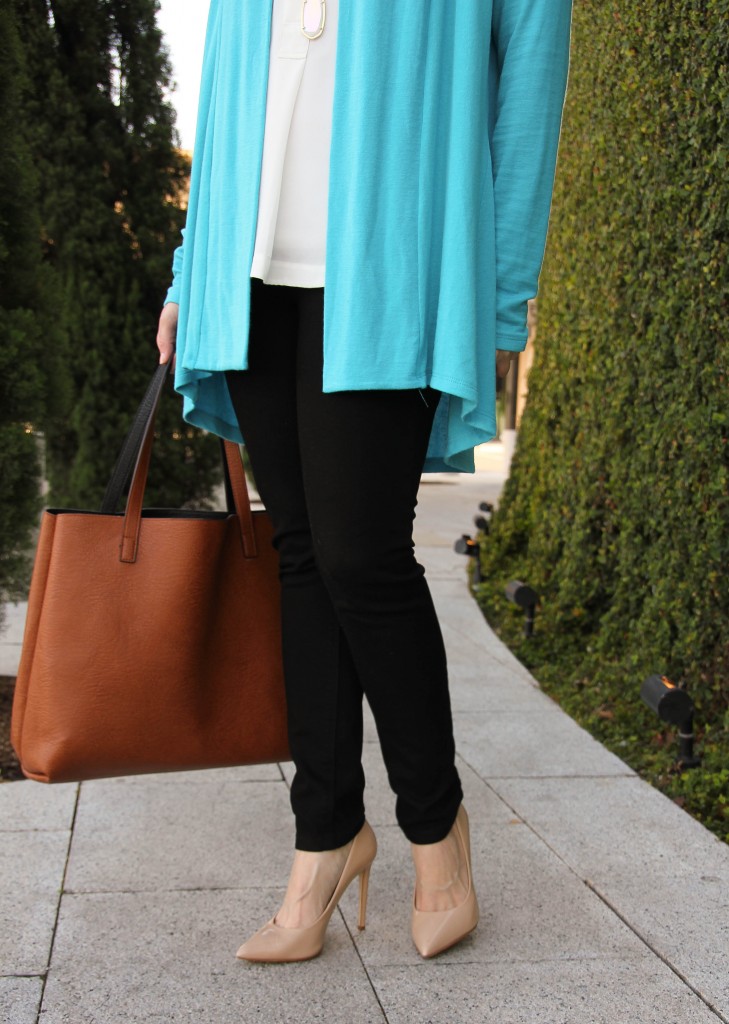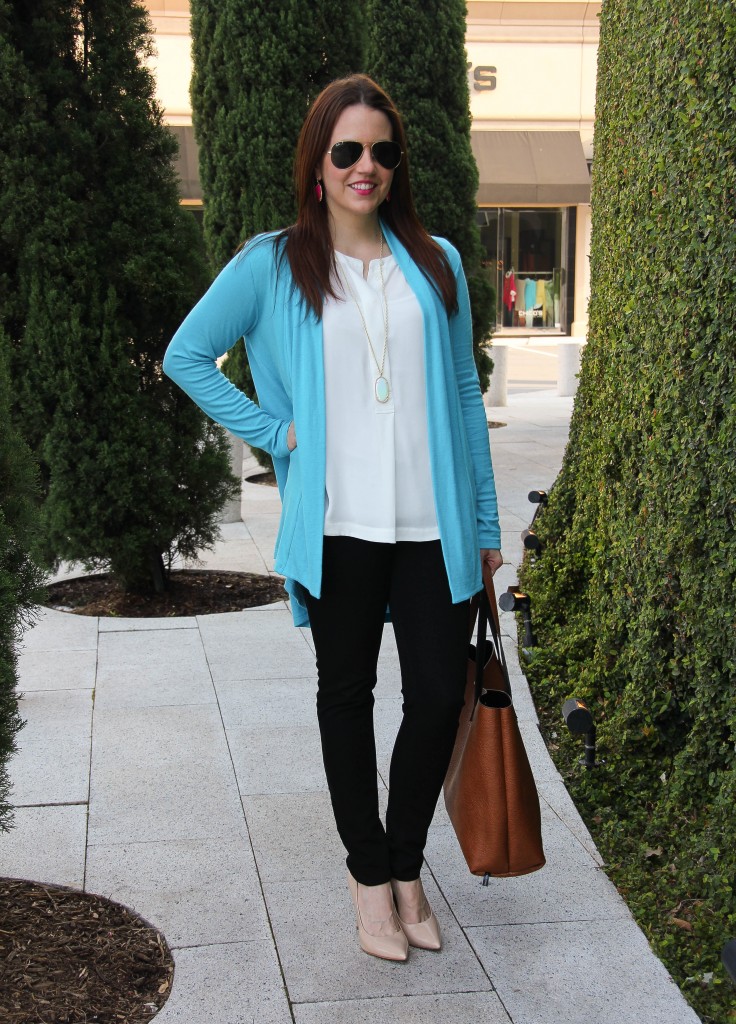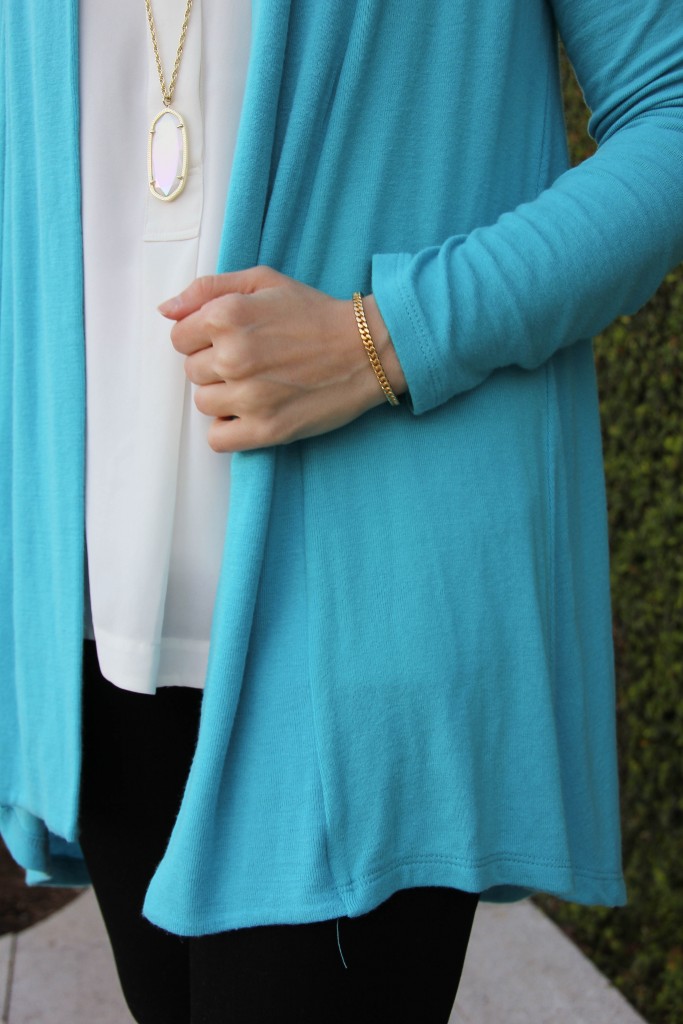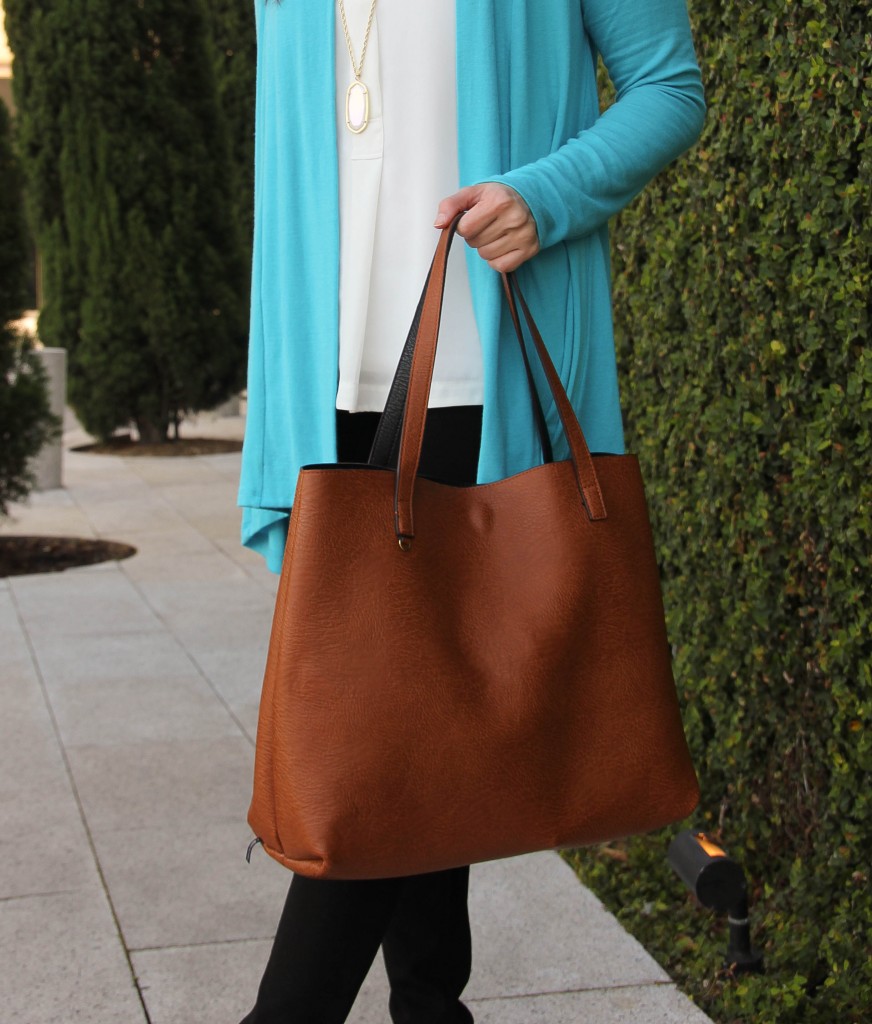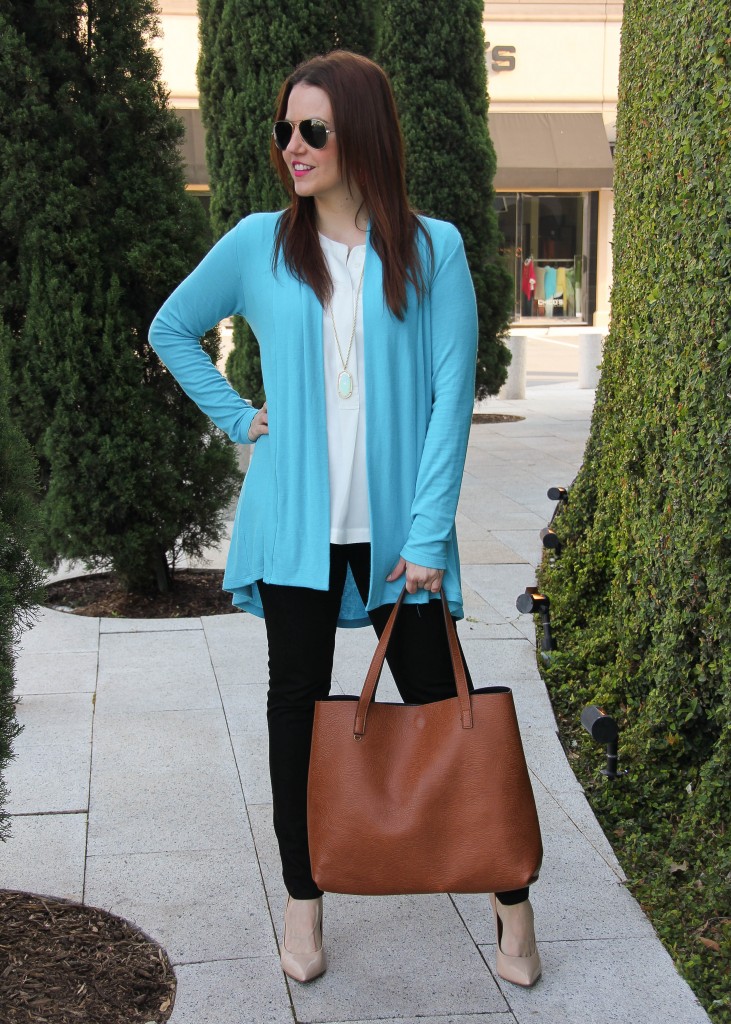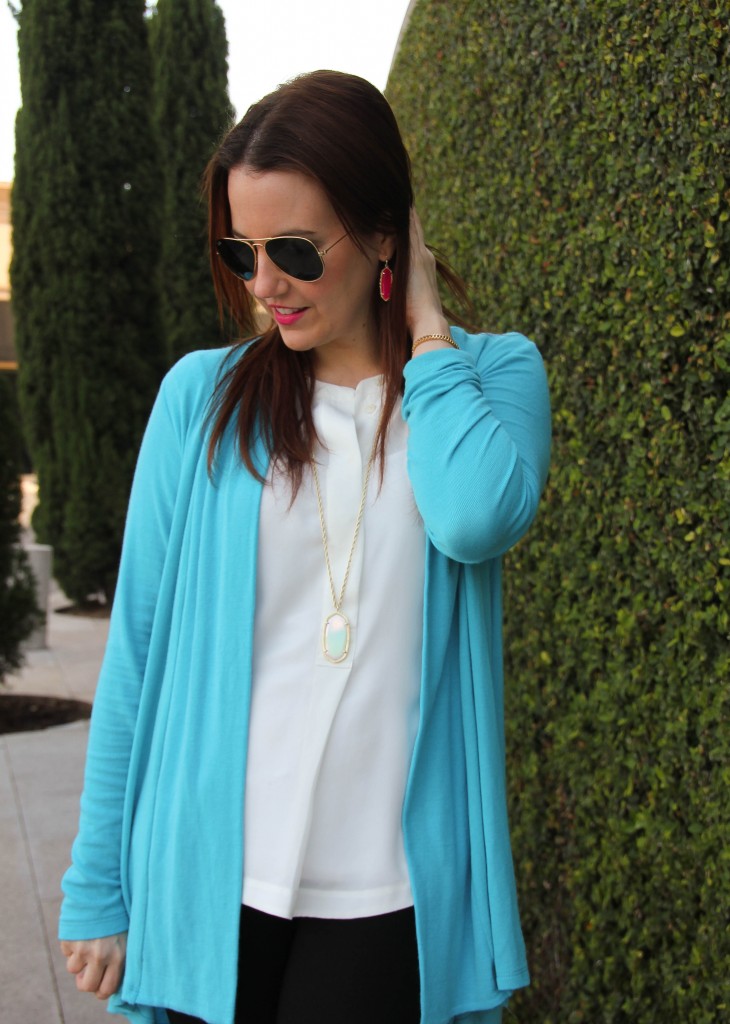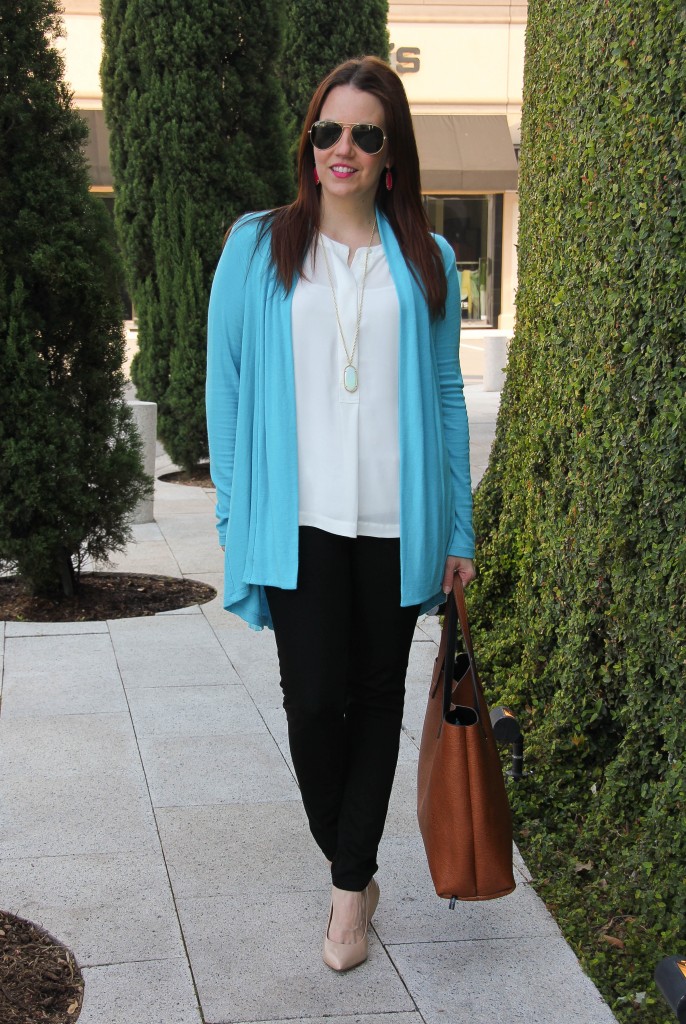 | DETAILS |
BOBEAU Long Cardigan *ON SALE | JCREW Sleeveless Blouse *ON SALE | DL1961 c/o Skinny Jeans  | STEVE MADDEN Proto Heels *ON SALE | STREET LEVEL Reversible Tote  | KENDRA SCOTT c/o Rae Necklace,  c/o Fran Earrings  | BAUBLEBAR Cuban Links Bracelet  | RAYBAN Aviator Sunnies  | Lipstick: BOBBI BROWN Neon Pink
Hey Friends! I hope ya'll had a wonderful weekend!!  I decided to avoid the malls and did all my sale shopping online in my pajamas with coffee in hand this weekend.  Even though I love going to the store to shop and browse, there is just something about being able to shop in my pjs that is fabulous!!  I had a pretty wonderful Easter too.  I went over to my Grandma's, ate too much food, and then threw confetti eggs at family members. 🙂  I'm pretty sure I may still have some rogue confetti in my hair today.  Overall it was a pretty relaxing weekend!
I purchased this long cardigan last Thursday, and it's so incredibly soft and comfy that I decided to wear it to work on Friday.   I have a major thing for cozy long cardigans.  Our weather took a cool turn last week, so this bright blue cardigan was perfect for the cool spring weather.  This color is also ON SALE, this little sale price was also why I bought it in pink too.   I like that it's more of a lightweight cardigan, so I can wear it to the office in spring and summer.  It also comes in a few other colors, but not all of them are on sale right now.  I really like the two colors on sale, because they are such fun and bright colors.  I own lots of neutrals, so I like to have a few pop of color pieces to toss on.
By the way, I found my sleeveless top available again.  The color is slightly lighter than what I have on, but it is on sale.  I hope ya'll have a great week, and check back Wednesday because I styled my fun fringe sandals with a favorite spring dress of mine.  See ya'll then!
SHOP THE POST
Follow Lady in Violet INSTAGRAM | TWITTER | FACEBOOK | BLOGLOVIN | SUBSCRIBE