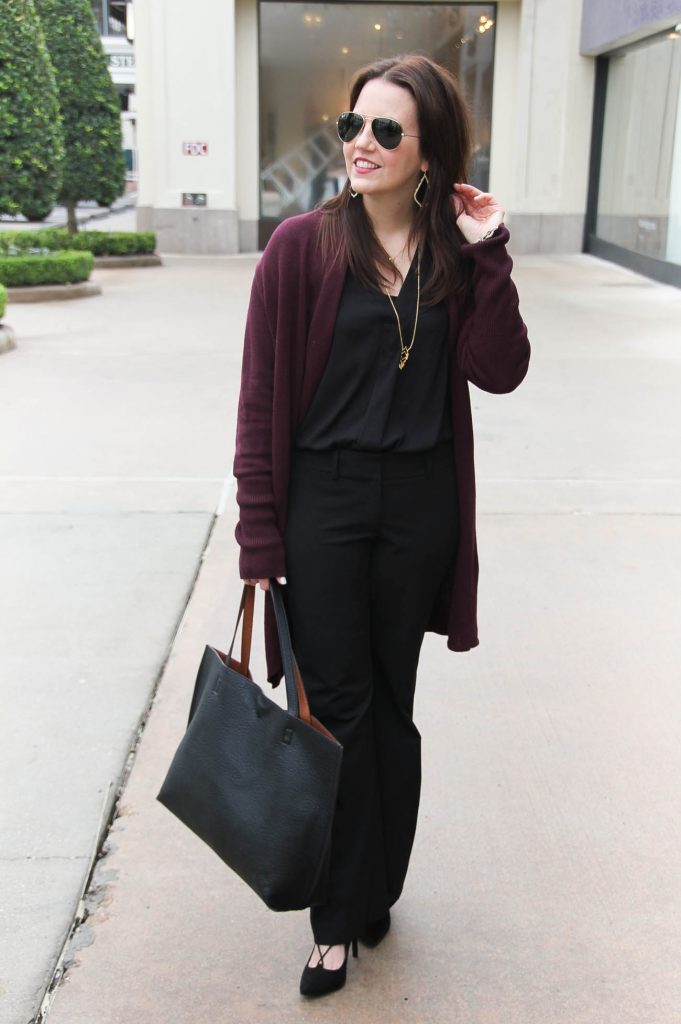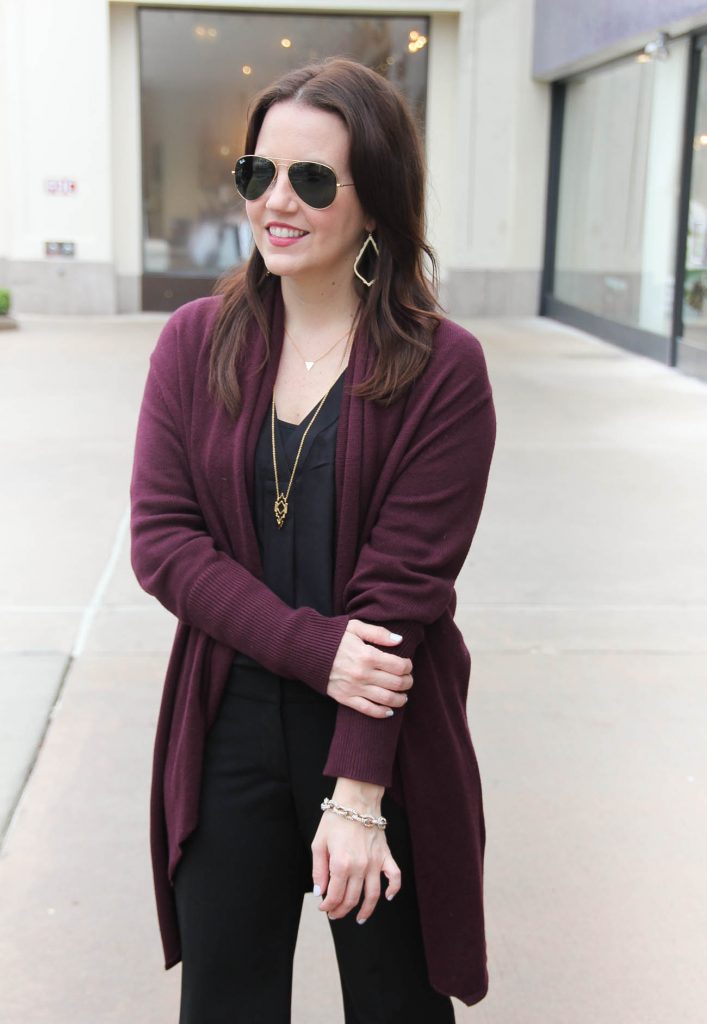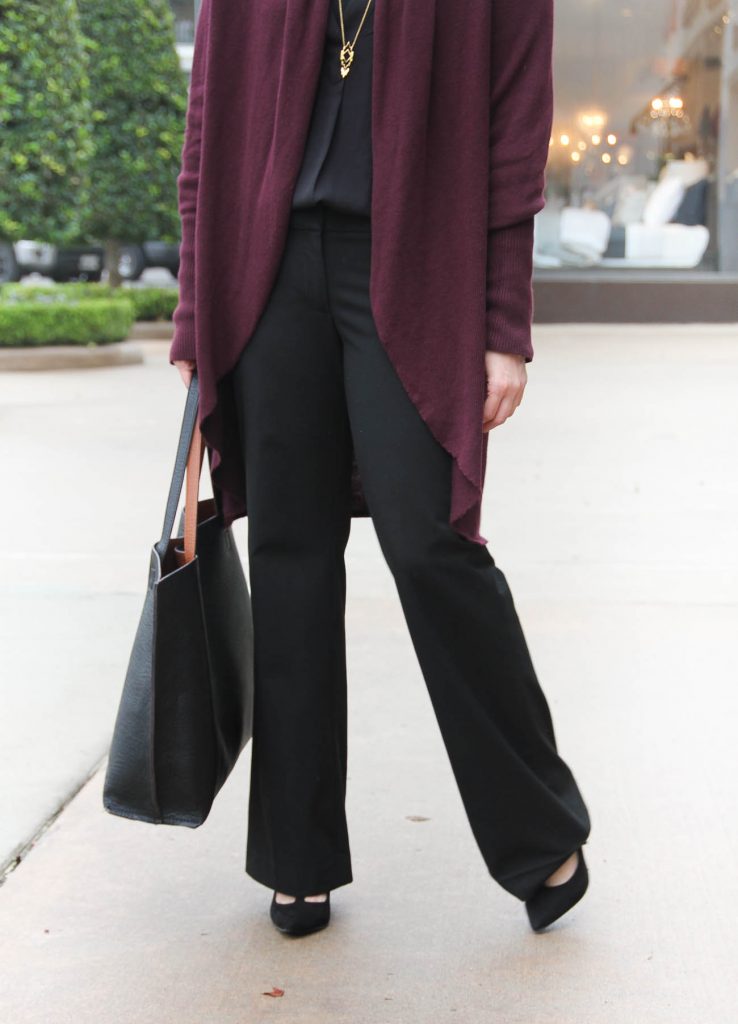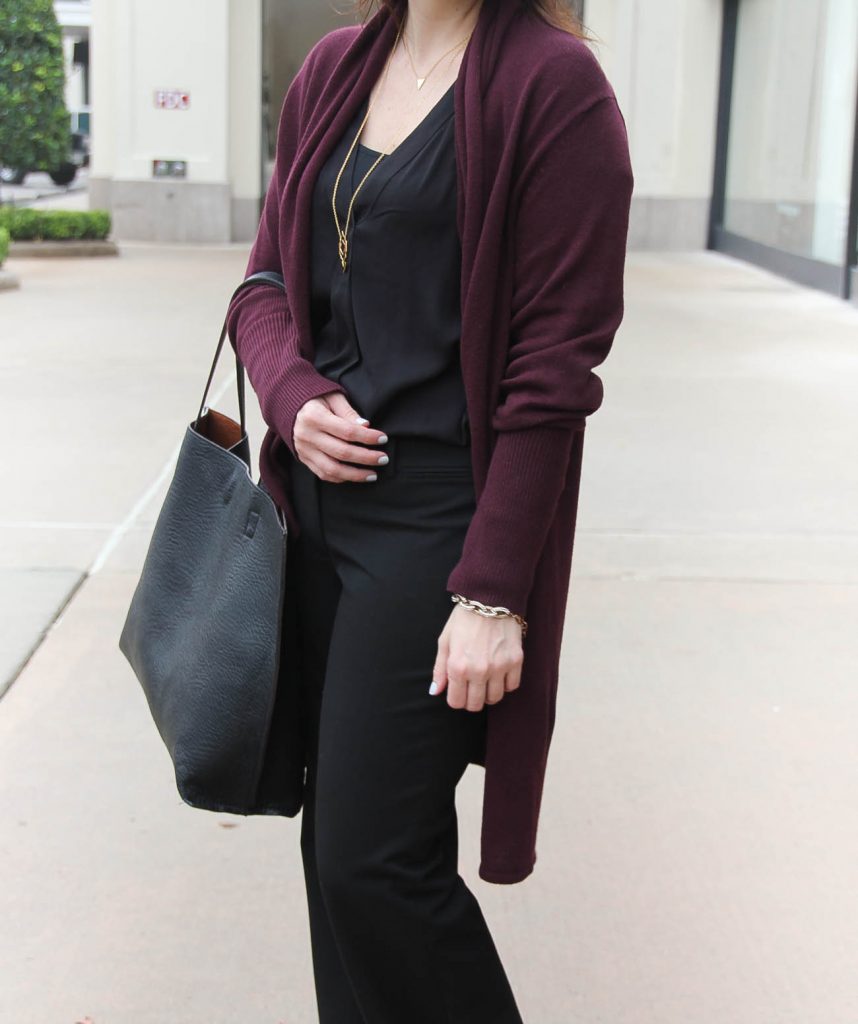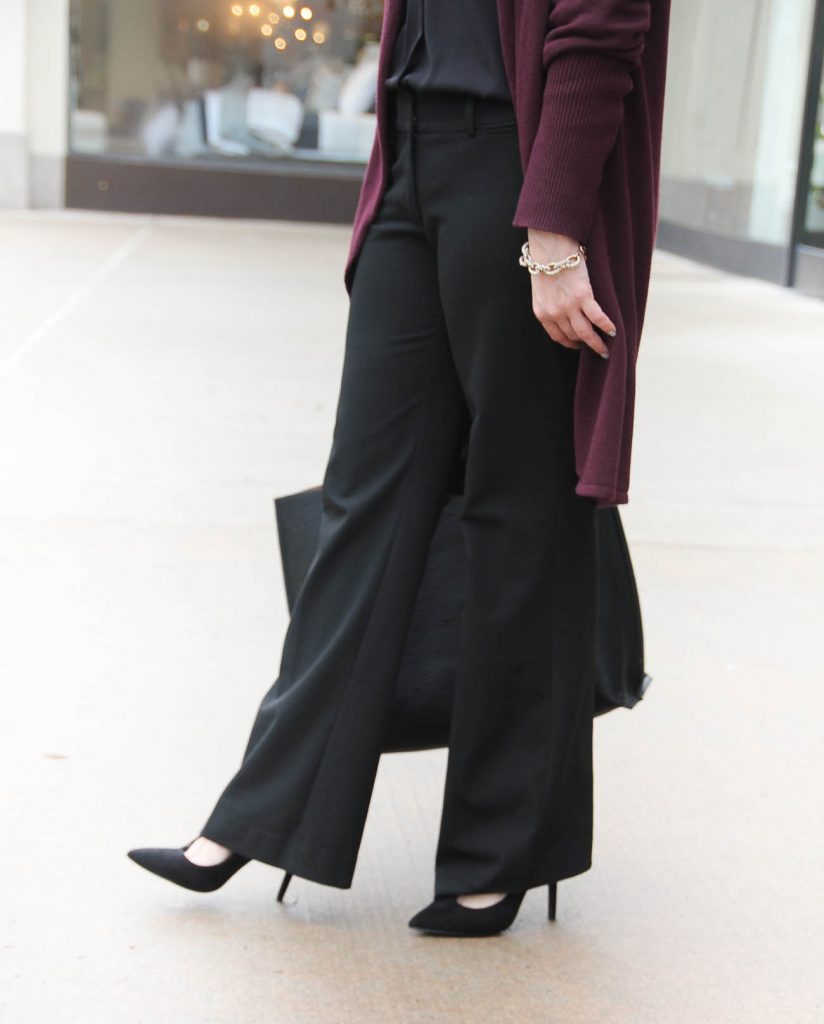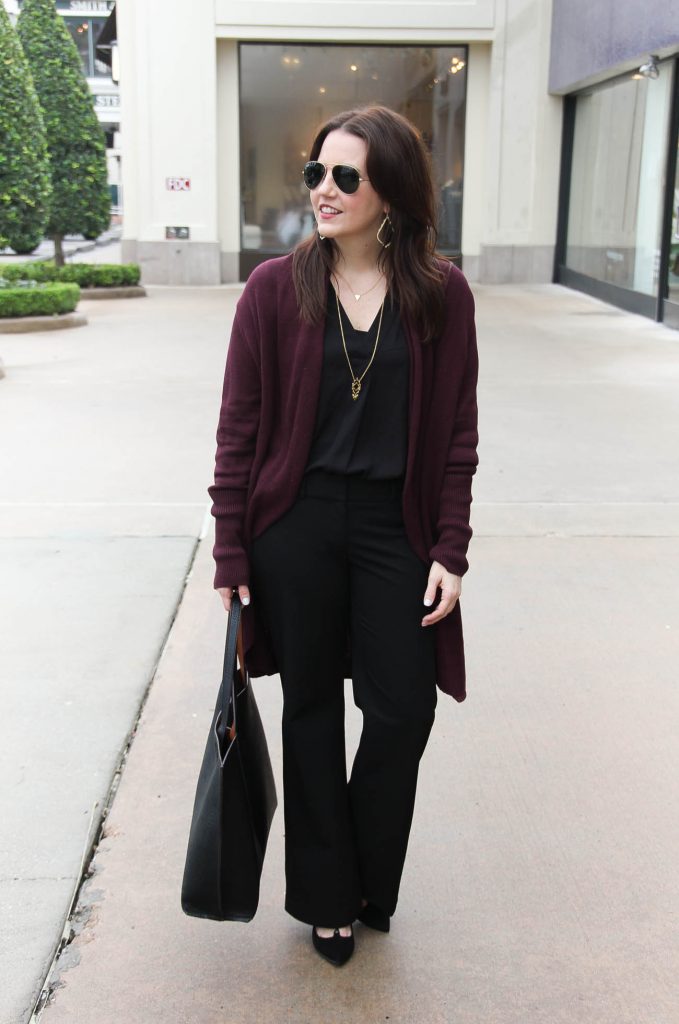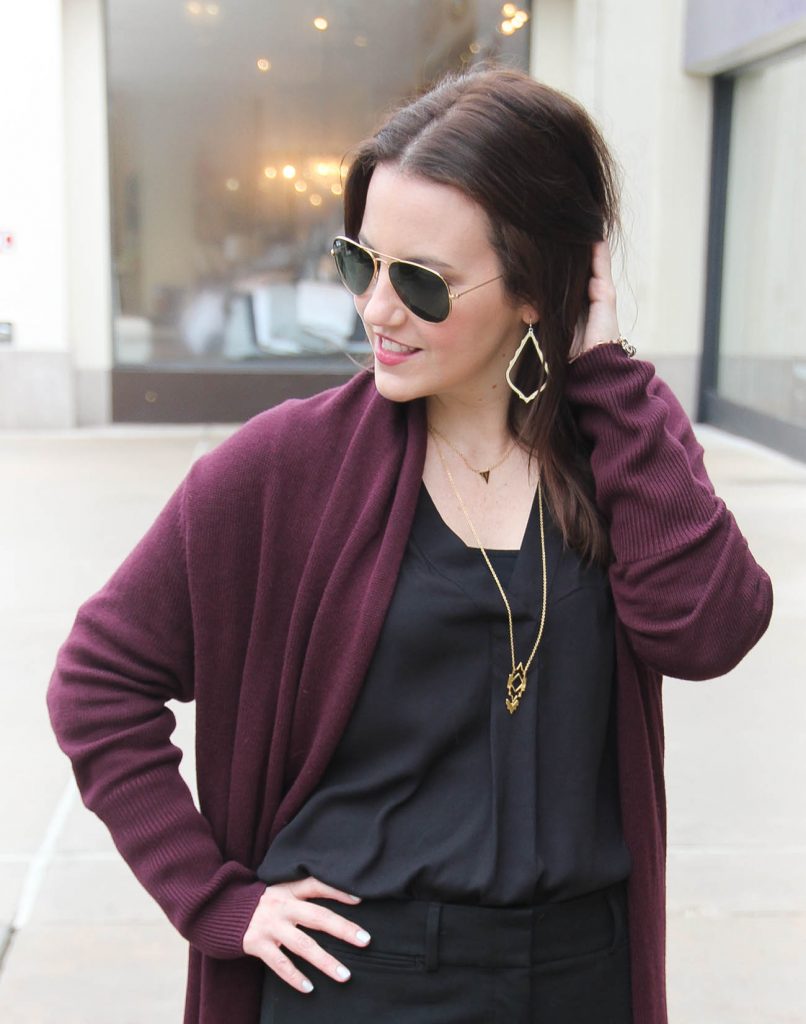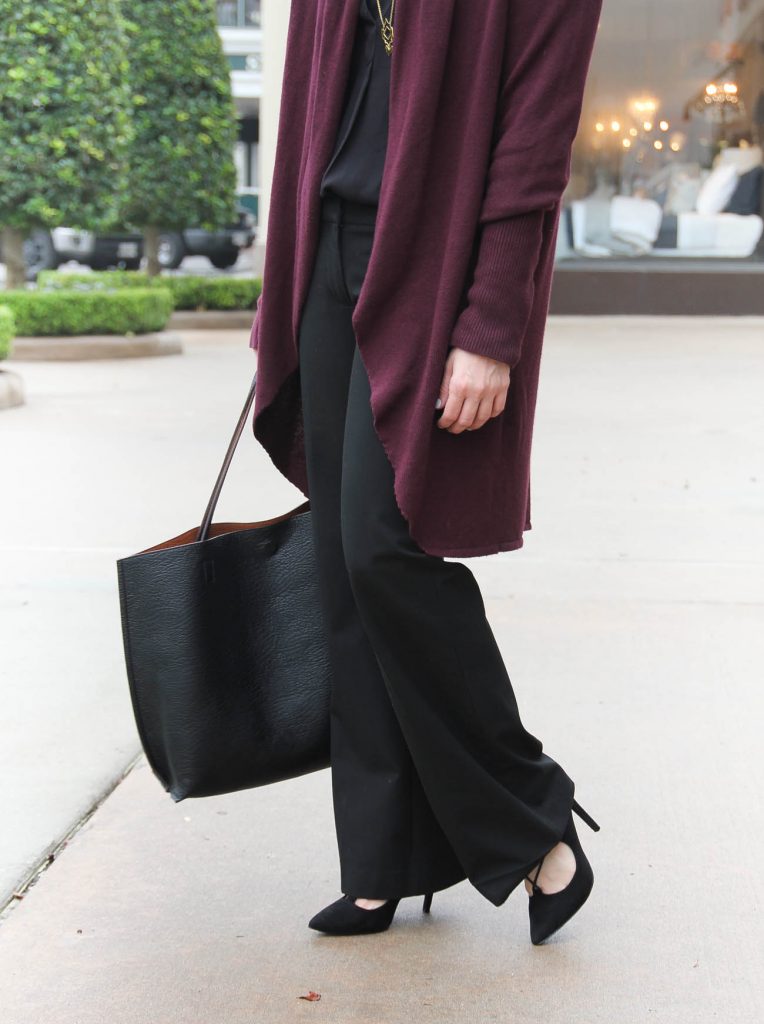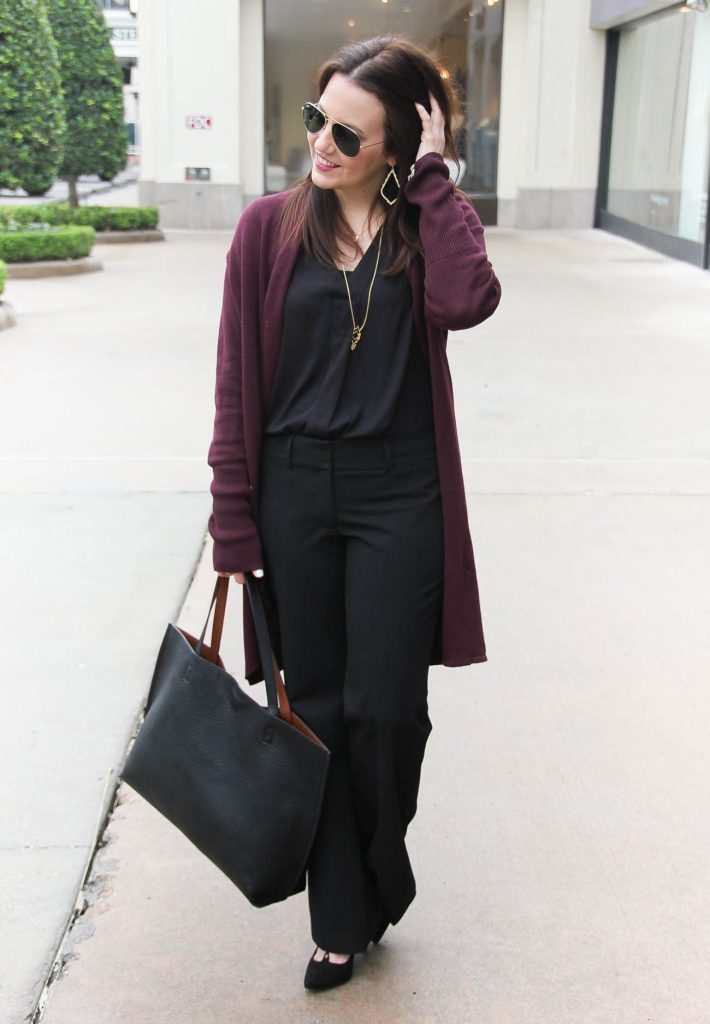 So first off, since I didn't mention it on Monday, how amazing was Lady Gaga's Super Bowl performance!!  She put on a show, and at least in my books it is one of the best halftime shows.  If you watched the game portion, I really want Erin Andrew's blue blazer.  So cute!
This is probably going to be my last week of winter looks because it's 80 outside.  February is usually our coldest month too.  I'm closing out my last few winter outfits with the perfect cozy and chic office outfit.  A combination like this is one that I wear weekly into the office.  I love the chic all black look, and ya'll this cardigan is the coziest sweater.  It's definitely one of my favorite purchases this season.  I have paired it with dresses and pencil skirt outfits too.  You can mix this look up by adding a white or ivory blouse.
One last winter look will be coming up for you on Friday, and this one will be perfect for the weekend.  Be sure to check back and next week get ready for a sprinkling of some Spring outfit inspiration! YAY!!  See you Friday!
SHOP THE LOOK