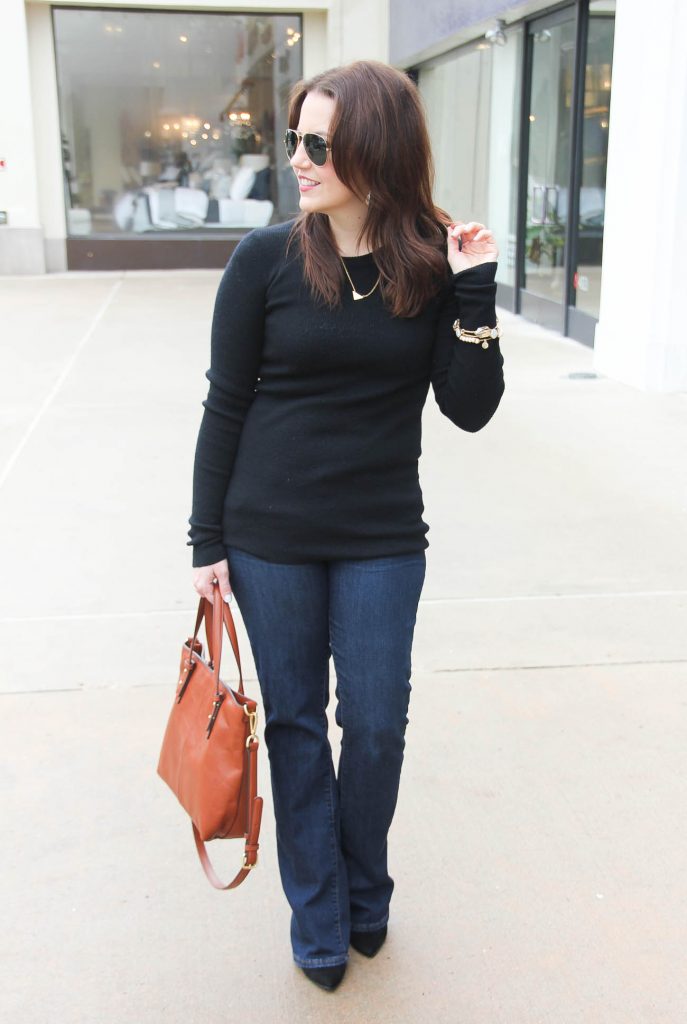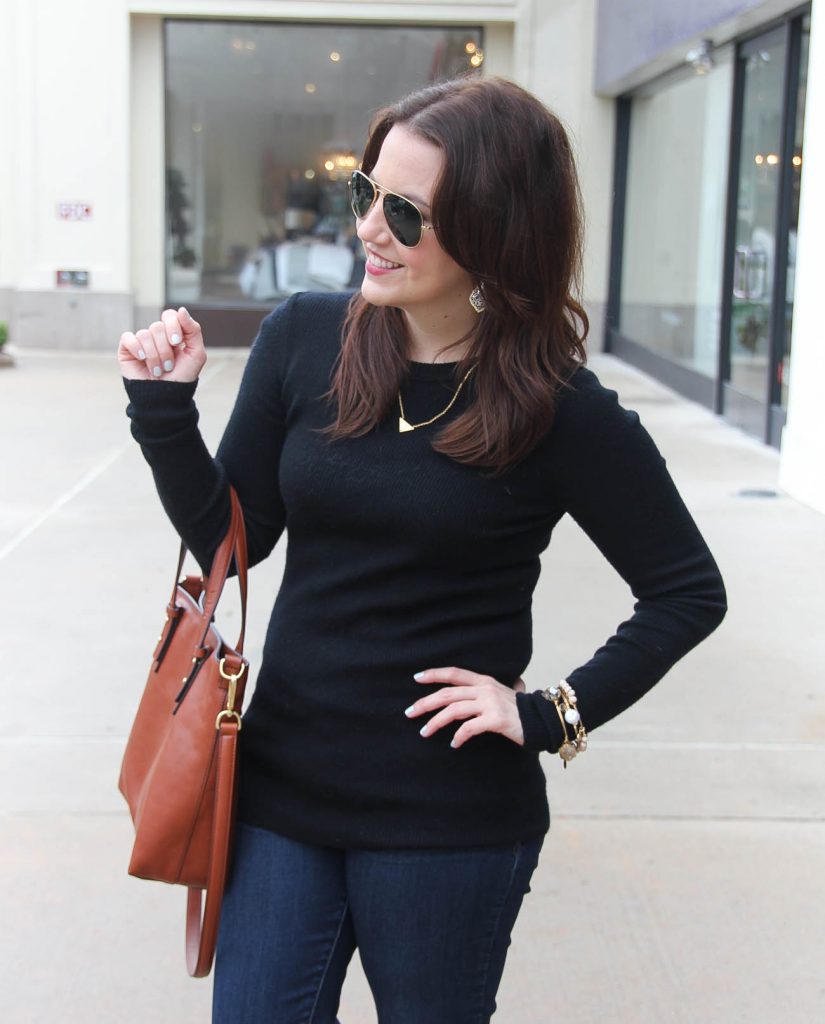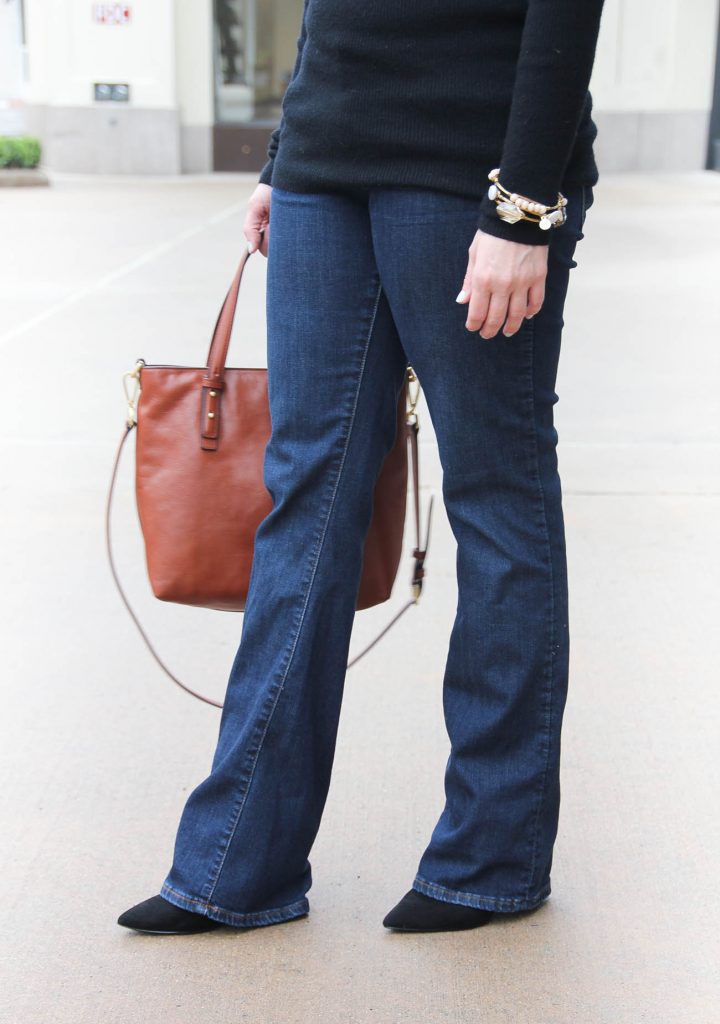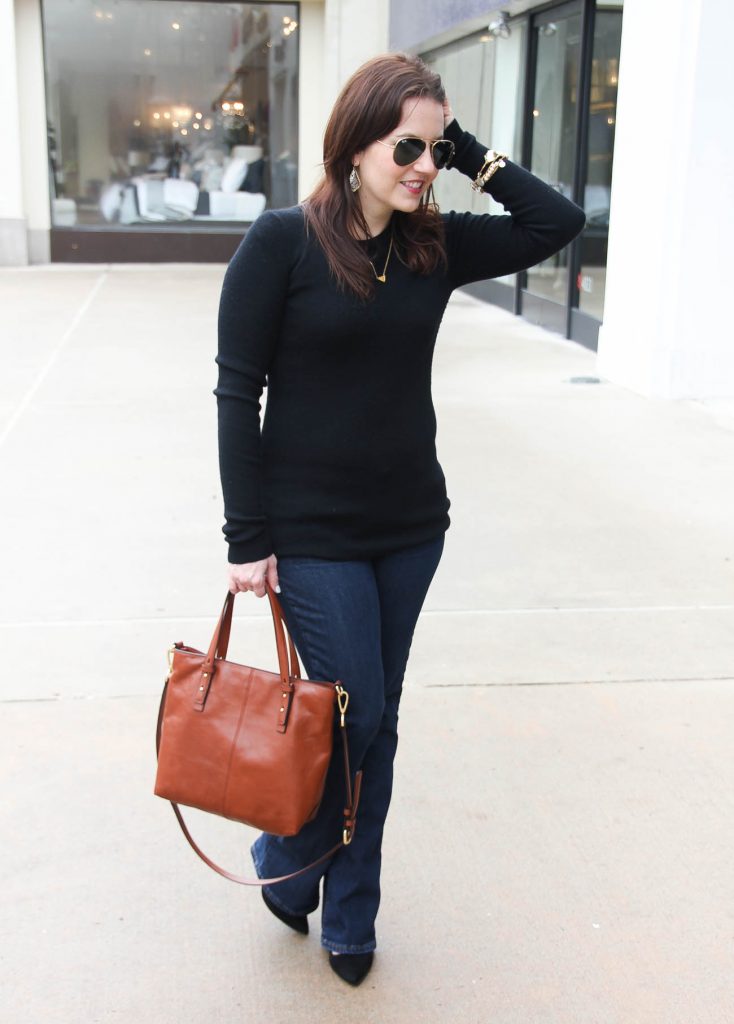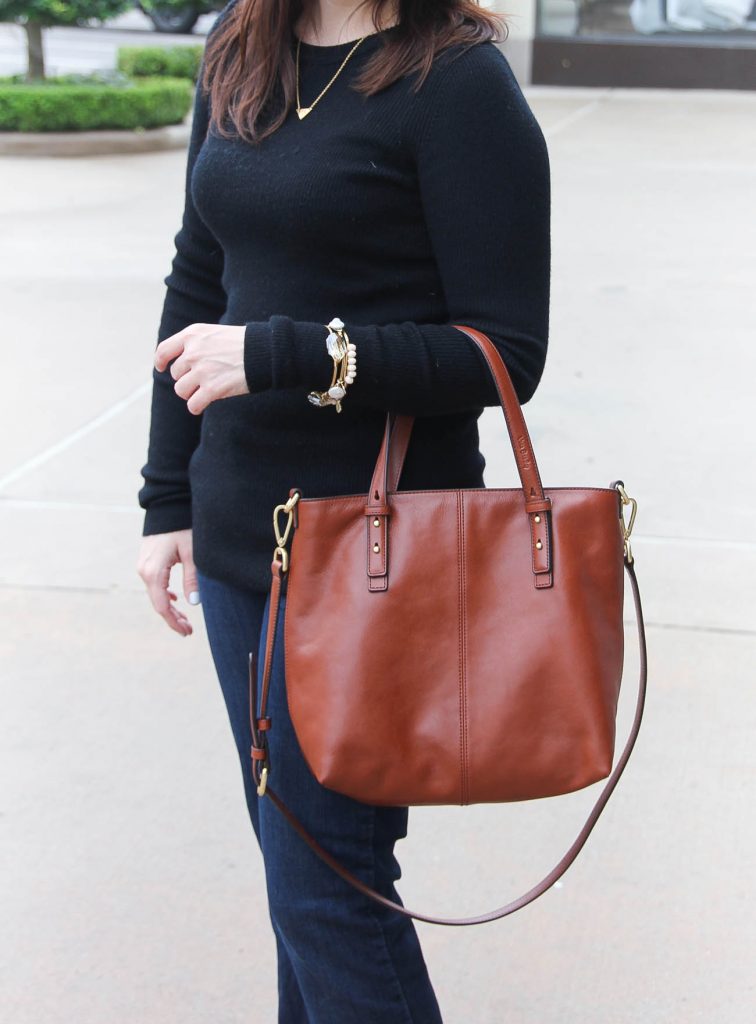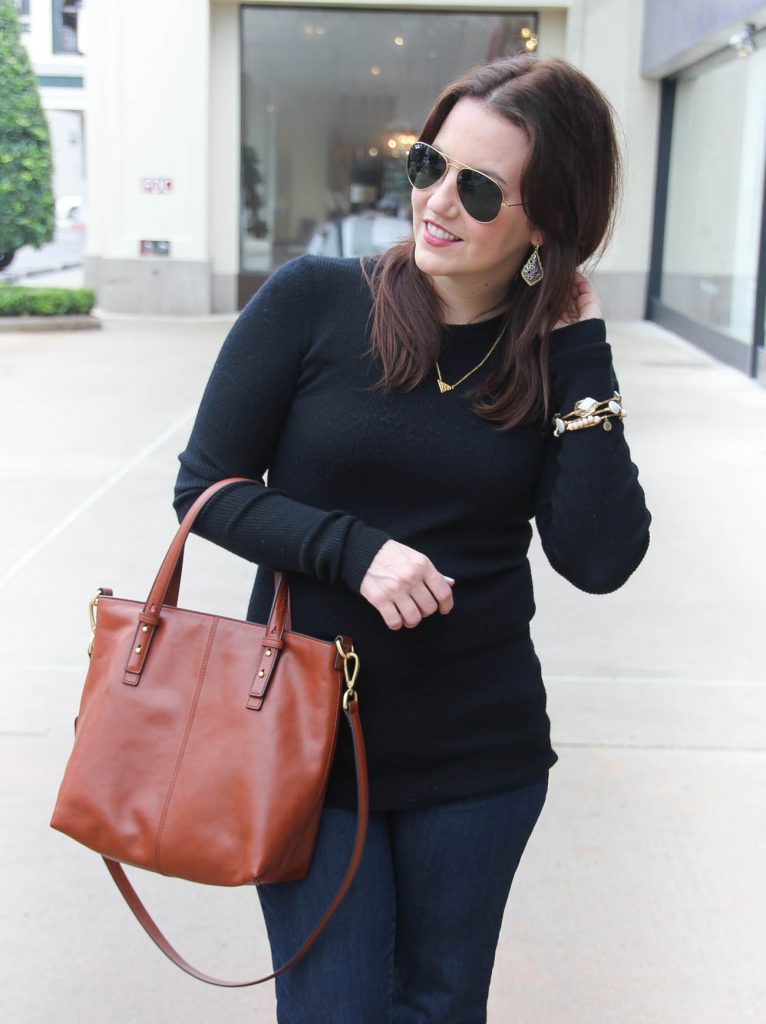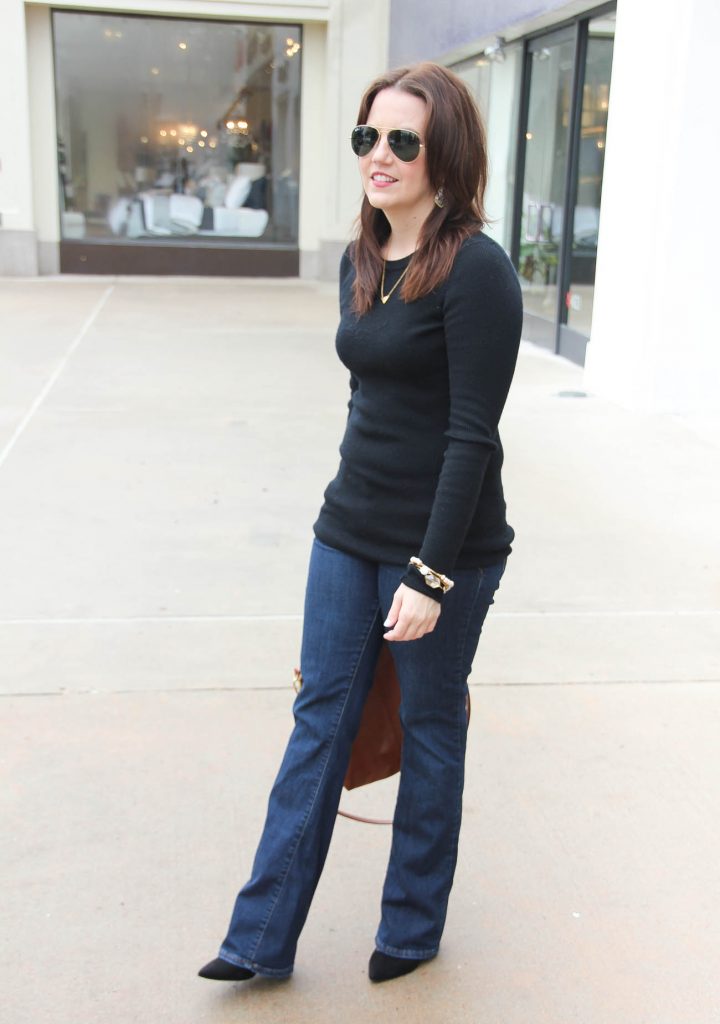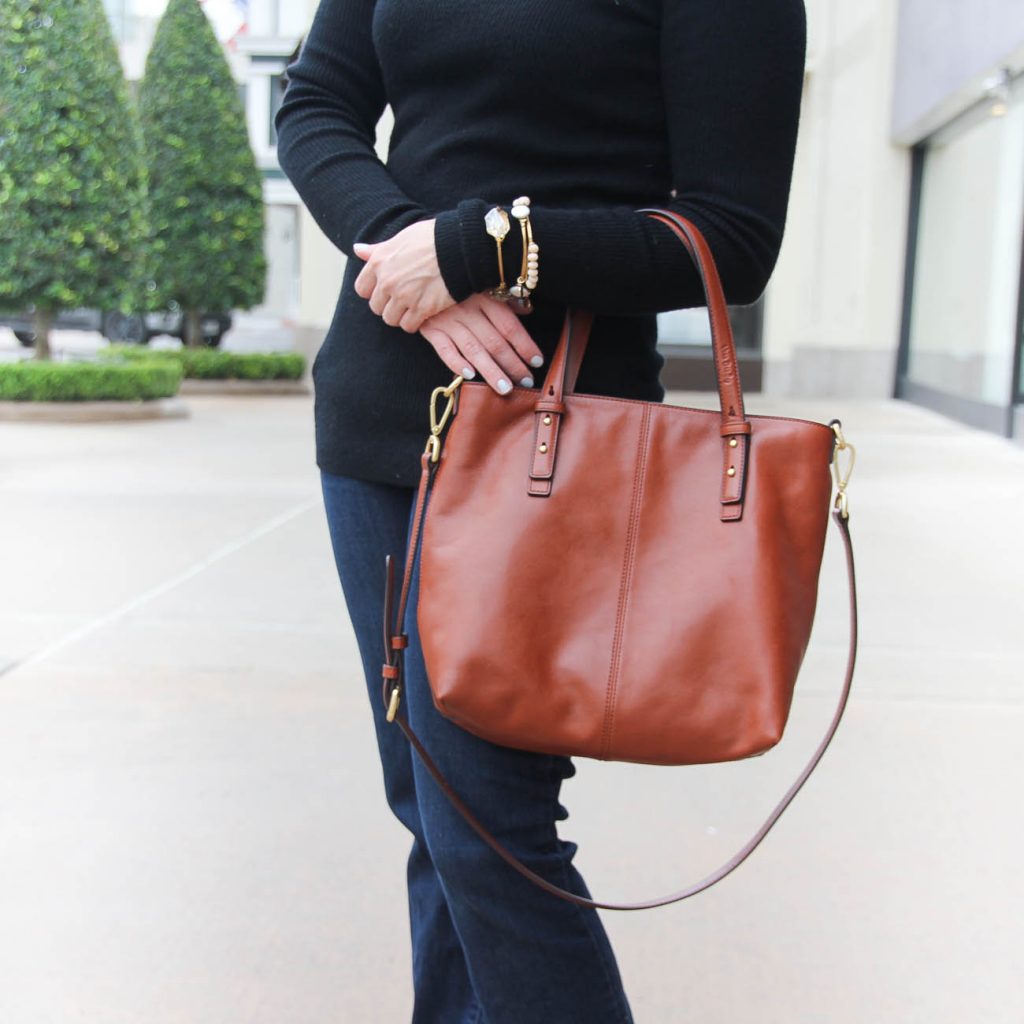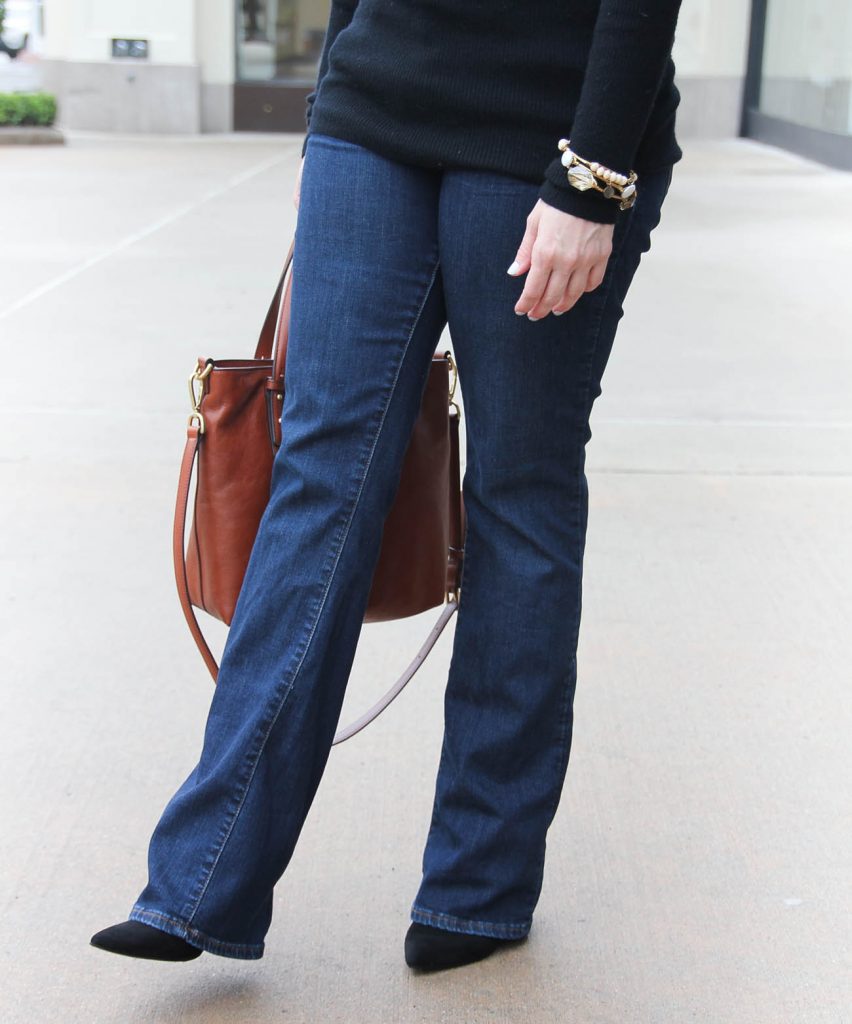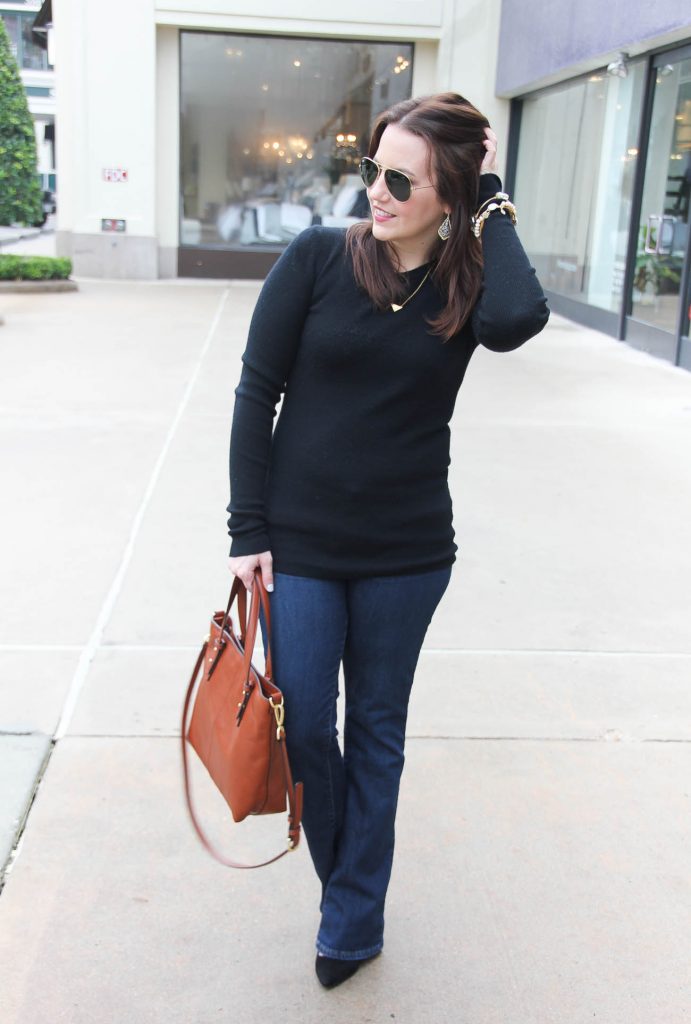 Happy Friday!!  I am so ready for the weekend.  I'm headed to a little Galentine's Happy Hour with some of my gal pals tonight.  One of my friends got engaged last weekend, and I am ready to see that ring in person!
I am closing out the winter outfit inspiration on the blog today with this casual outfit filled with closet staples.  A black crewneck fitted sweater is a must have in my closet.  It works with everything from distressed jeans and sneakers to flared jeans and heels for a casual look, and a pencil skirt or slacks for the office.   I love the ribbed knit ones because they usually have a little stretch to them.   Skinny jeans are my go to, but sometimes I like to mix it up with a wide boot cut or flared leg jean.  I think it makes this outfit look a little more professional.  It could easily work in the office and be the perfect casual Friday outfit for winter.
For shoes, I went with my office wear favorite the black lace up heel.  I love the look of a pointy toe peeking through the bottom of the jeans.  Flared jeans are also a great way to disguise wearing socks and boots in winter when you just want warm feet.
Ya'll have a great weekend, and meet me back here next week as we start styling some pretty Spring looks!!  See you then and thanks for stopping by!
SHOP THE LOOK
Love this post? You may also love: