Monthly Archives:
August 2015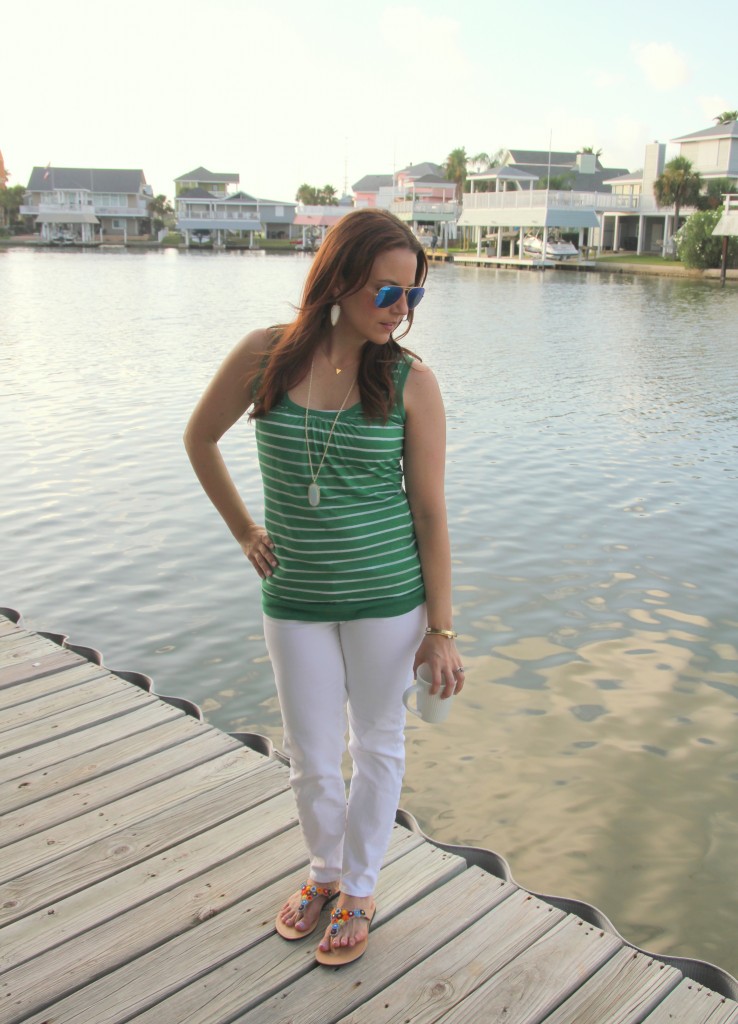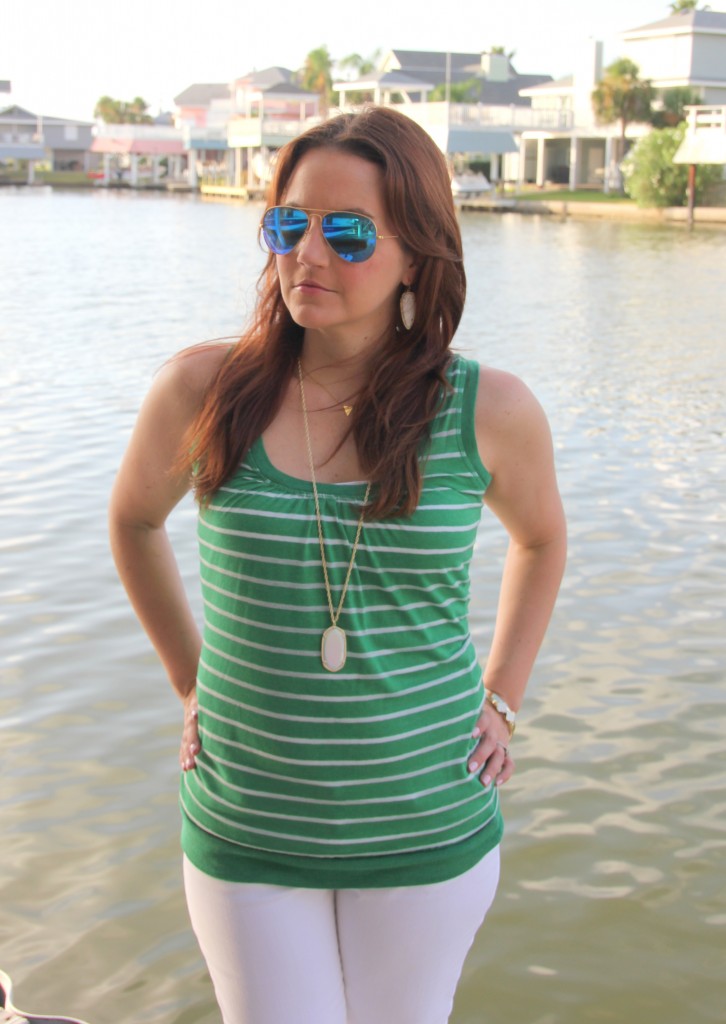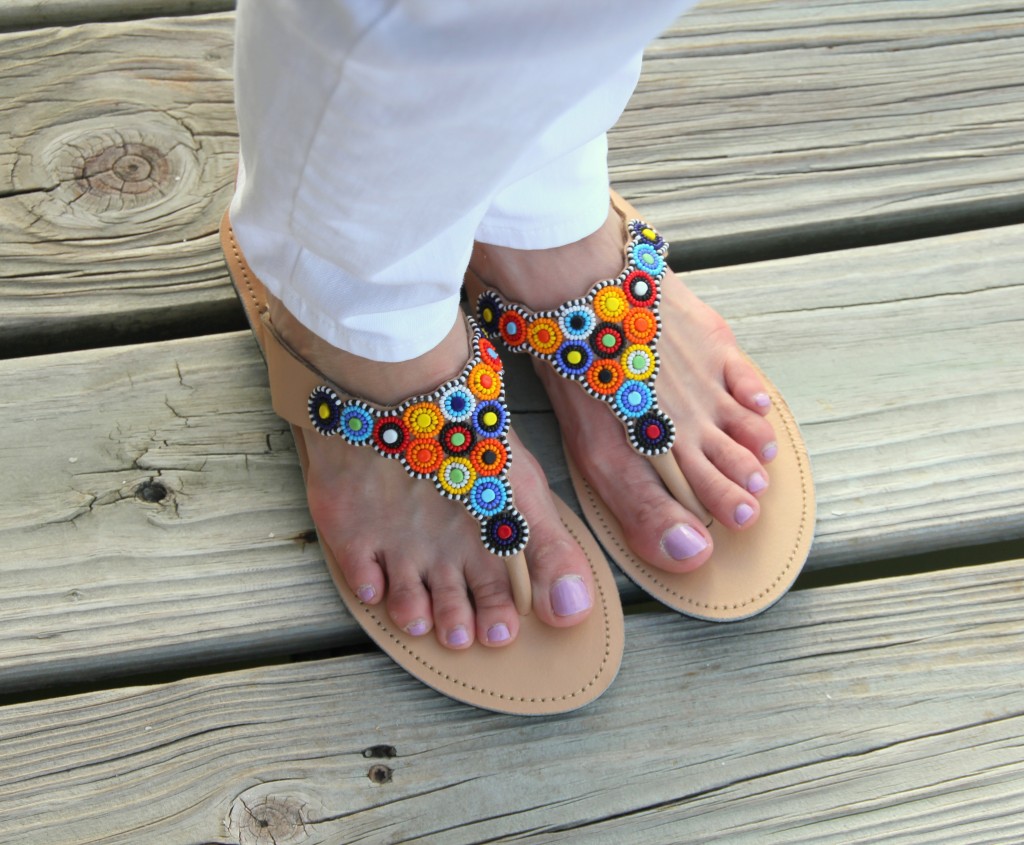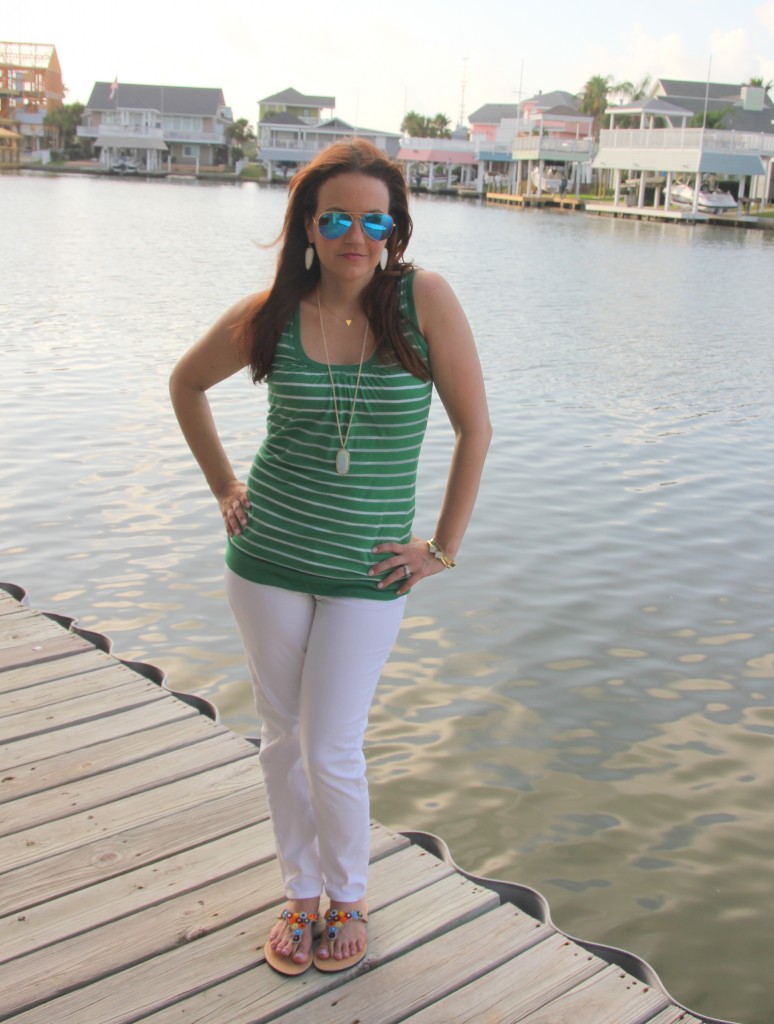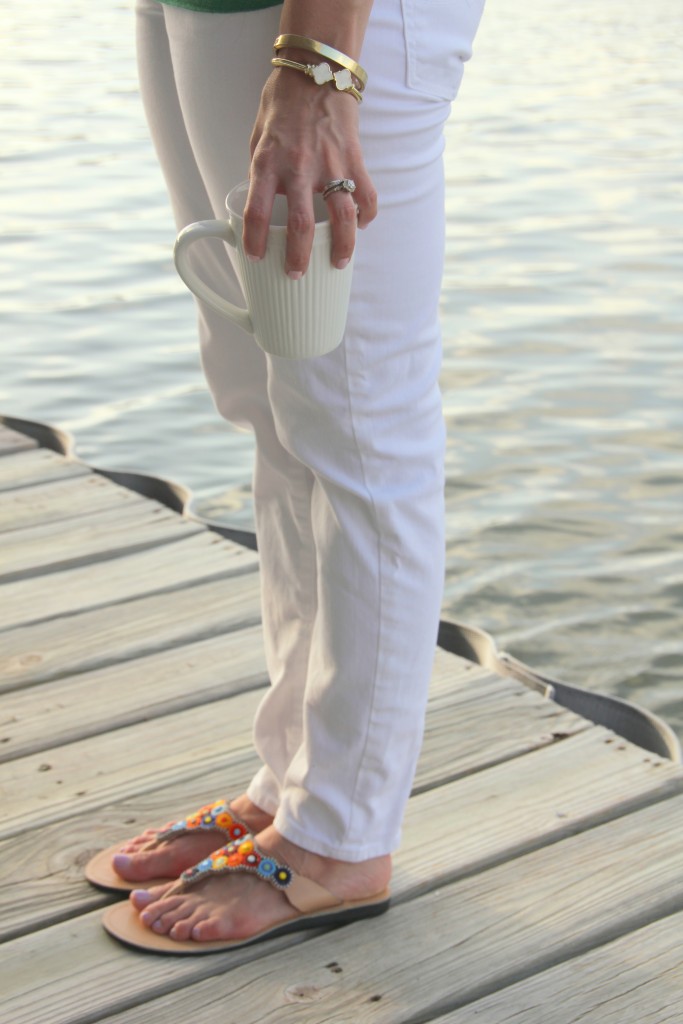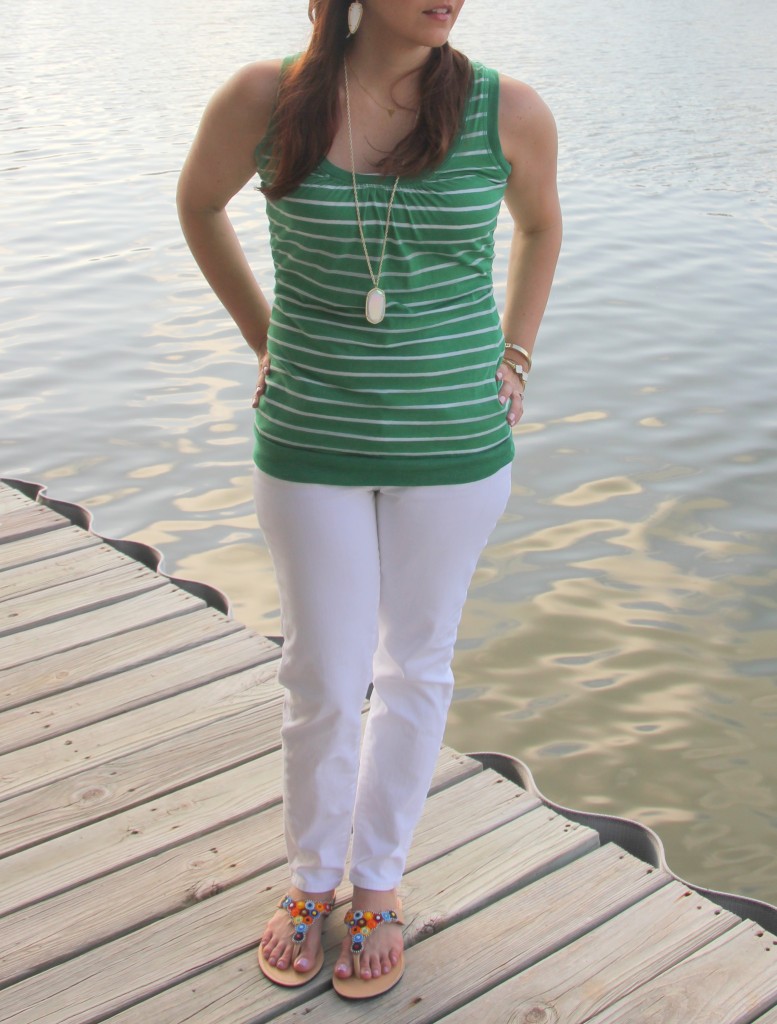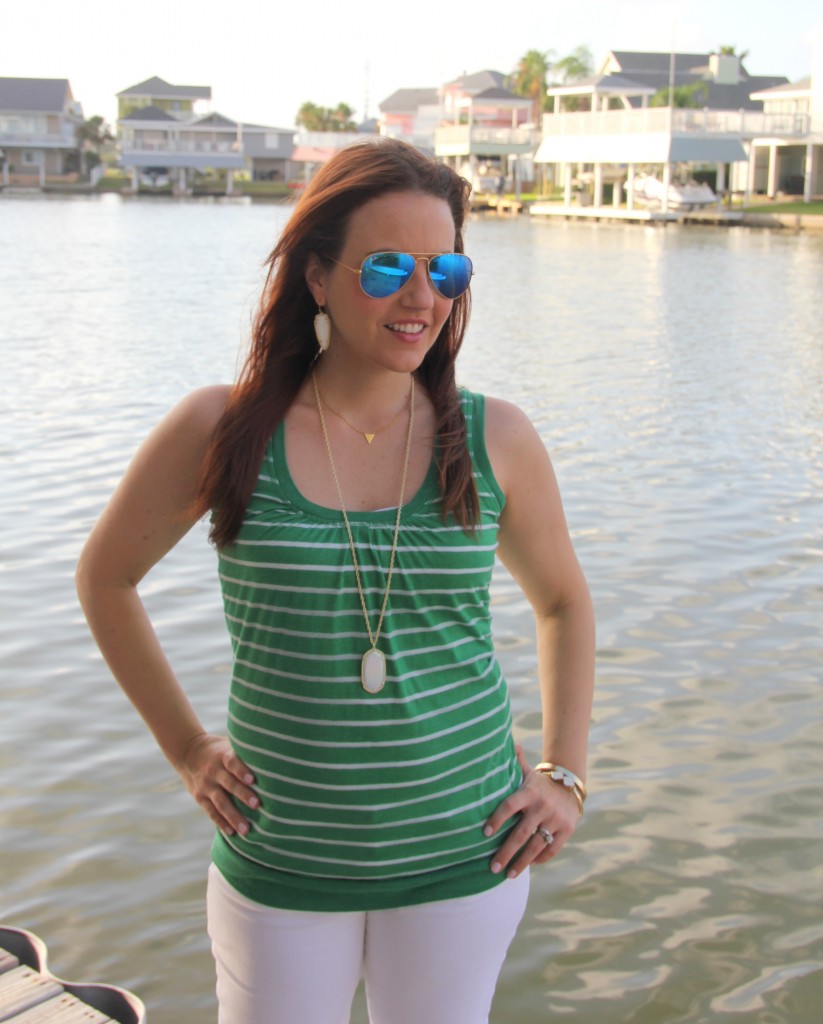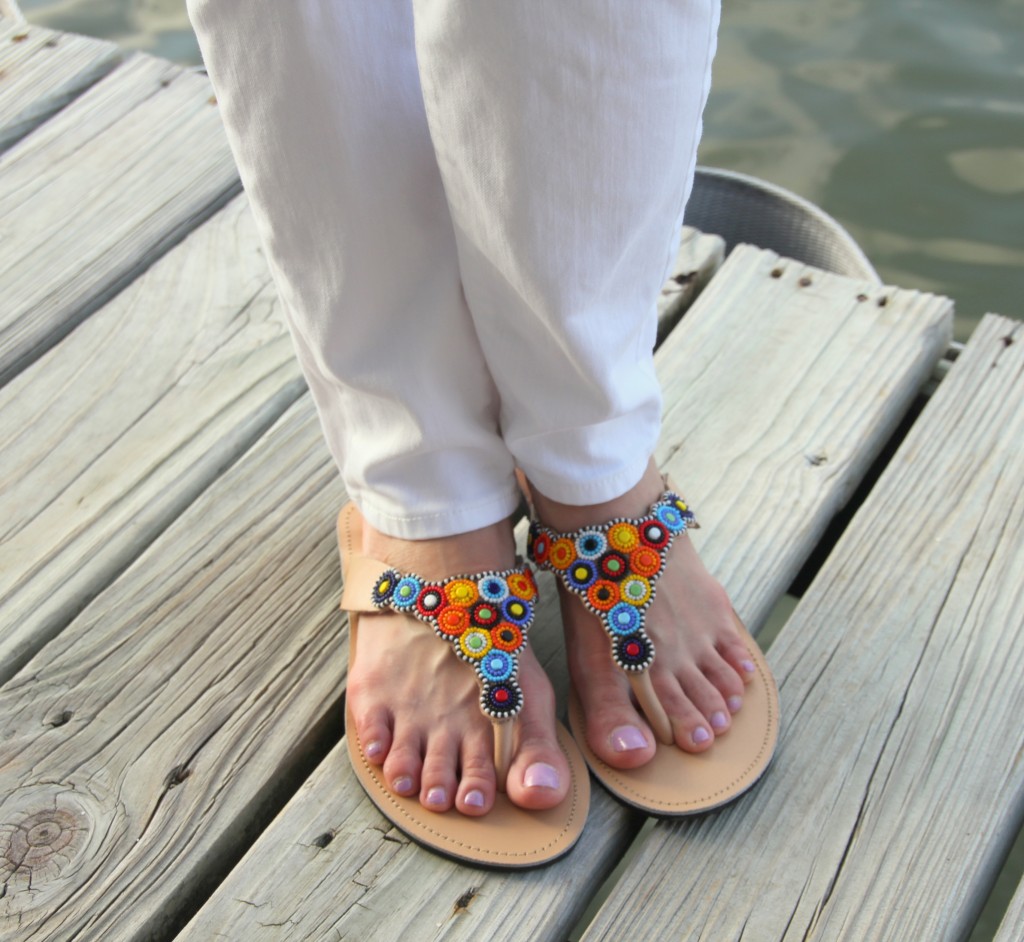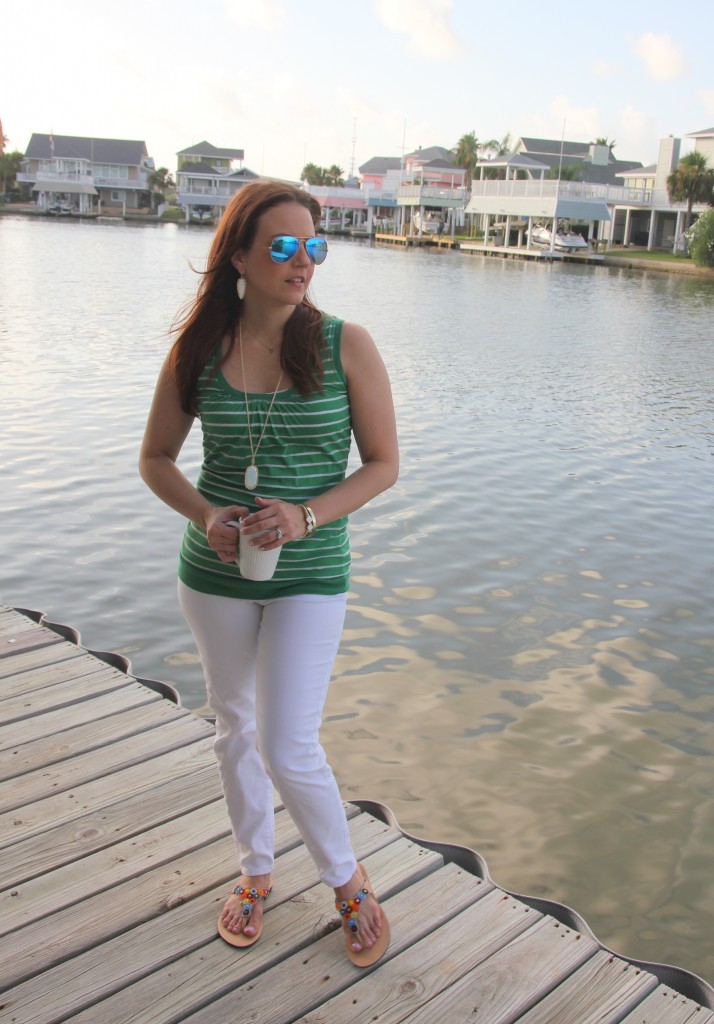 | DETAILS |
TARGET Striped Tank [SIMILAR | LOVE THIS COLOR COMBO] | LUCKY BRAND Sienna Cigarette Jeans | IKWETTA c/o Circles of Life Sandals | KENDRA SCOTT Skylar Earrings, c/o Rae Necklace | GORJANA Mika Necklace | BAUBLEBAR Slim Bangle [SIMILAR] | SWELL CAROLINE c/o Signature Bracelet | RAYBAN Mirrorred Aviators | ESSIE Nail Polish in Fiji | IT COSMETICS CC+ Lip Serum in Love
One of my favorite activities on our annual girls' weekend is sitting out on the deck in the morning and enjoying a cup of coffee.  I could probably sit out there every morning with my coffee, it is so relaxing and calming.  Since I was in Galveston, I packed mainly flat sandals for my trip.  My new Ikwetta summer sandals were a favorite among my friends.  I love all the vibrant colors and the circle design.  As an avid shoe collector, I love having shoes that can stand out and speak for themselves, and these shoes have quite a voice!
Ikwetta sandals are made by talented African artisans in Kibera, Kenya.  Kibera is a high poverty area in Kenya.  Local artisans spend hours creating the handmade beaded Maasai sandals.  Their wives sell their beautiful creations which span from sandals to bags to belts and jewelry in a local Kenyan marketplace.  The Ikwetta artisans work in a small shed which often doubles as sleeping quarters.  The dream is to grow Ikwetta into a worldwide brand so they can build a bigger and better workshop with better working conditions.  Then Ikwetta can higher more employees so they too can build a better life and hopefully one day leave the slums of Kibera.  Ikwetta was started as a Kickstarter campaign by a woman who fell in love with the shoes and the people behind them on a trip to Kenya.  She set out to find ways to help the artisans bring their beautiful work into a more mainstream market.  I have always been a huge fan of shopping for a cause.  I love knowing that these shoes are supporting the dream of such talented artisans.  These shoes are definitely an eye-catcher, and I love sharing the empowering story with everyone who stops to tell me they love my shoes.  I hope you will check out the Ikwetta site to see more of their beautiful handmade products!
RESTYLED & REMIXED
White Jeans: Summer Plaid
Rae Necklace: Wedding Guest on a Budget
Follow Lady in Violet INSTAGRAM | TWITTER | FACEBOOK | BLOGLOVIN | SUBSCRIBE