Monthly Archives:
March 2017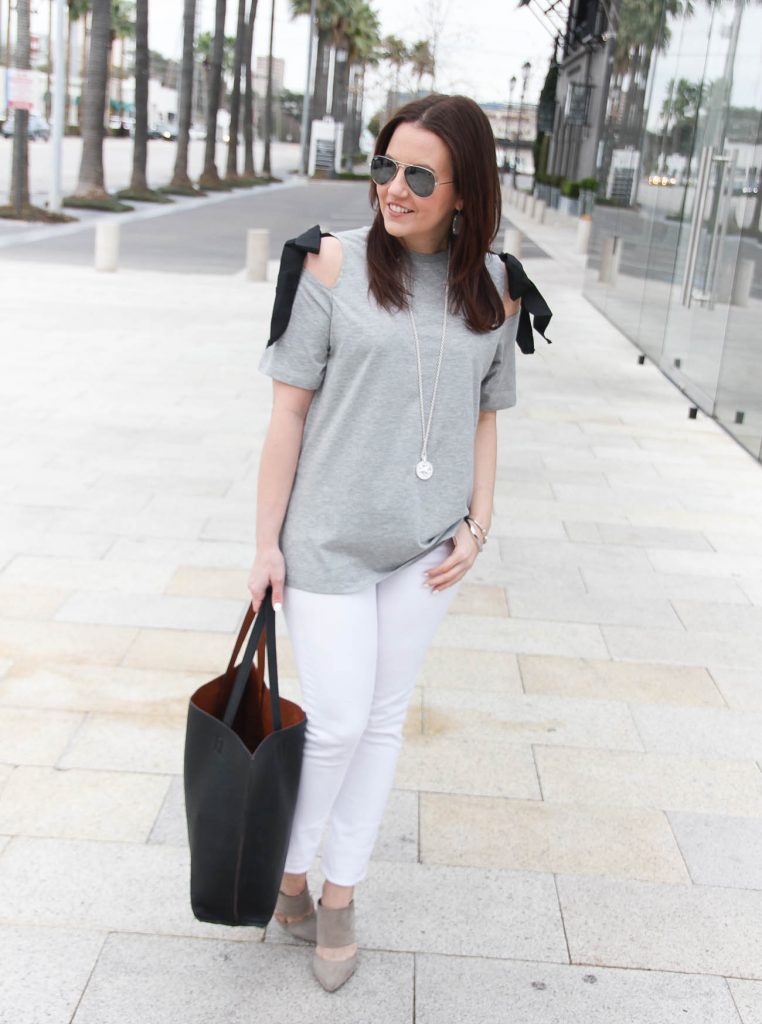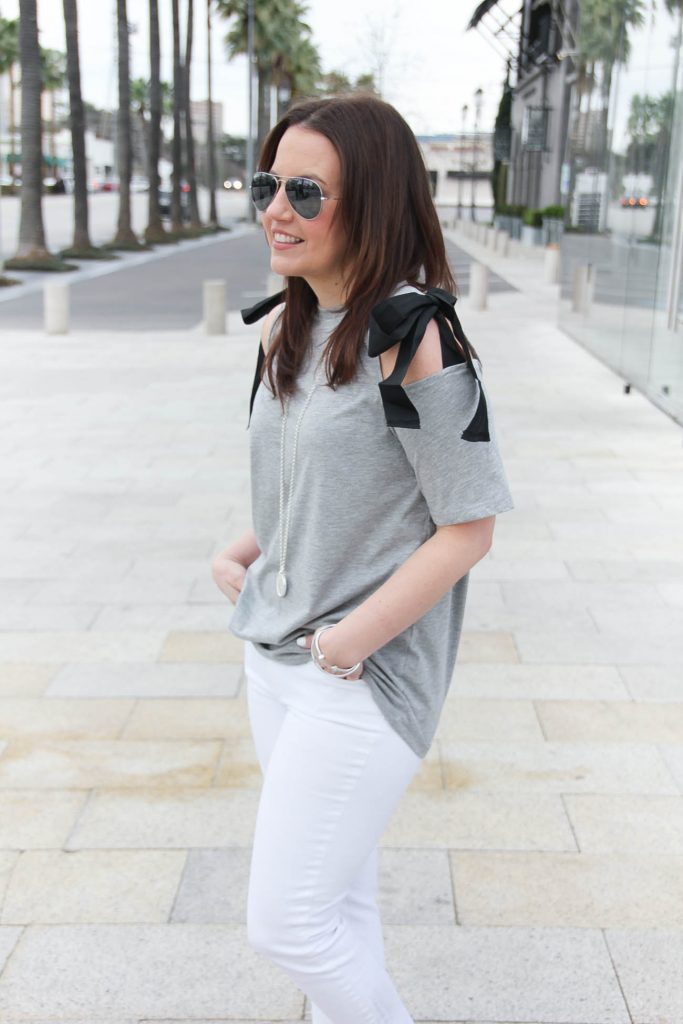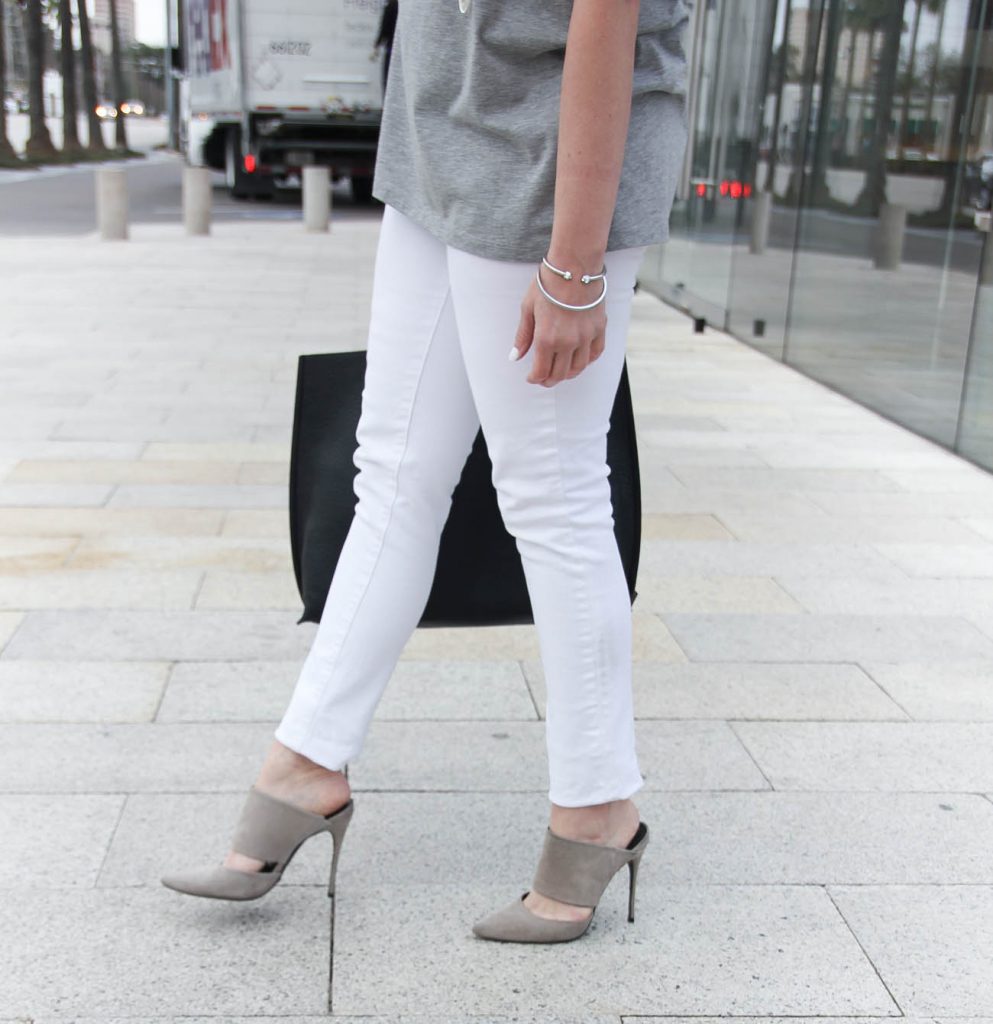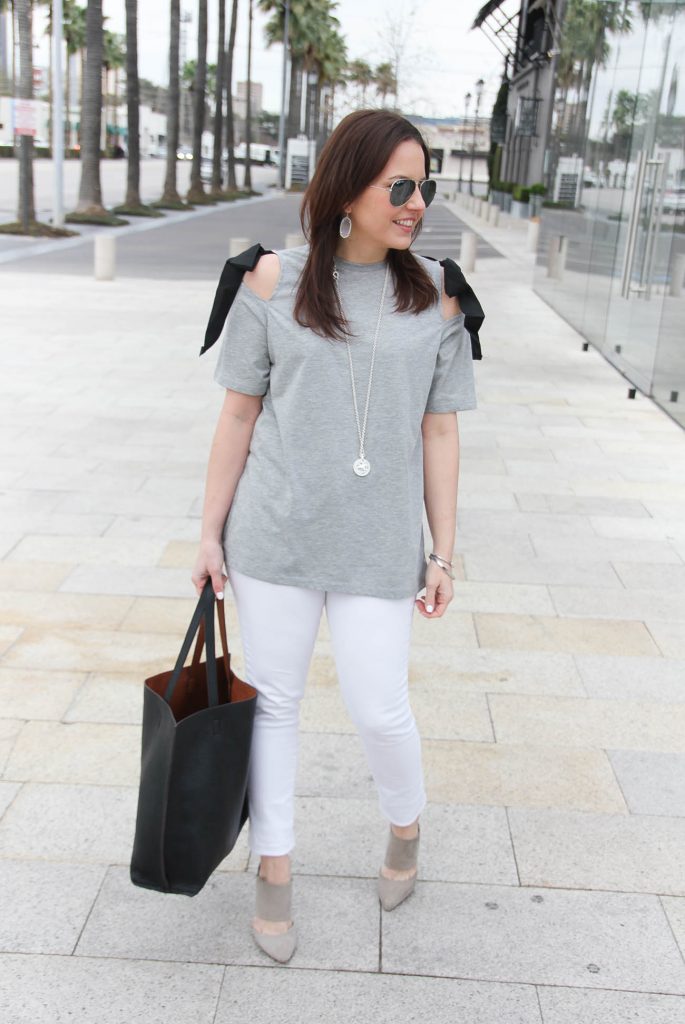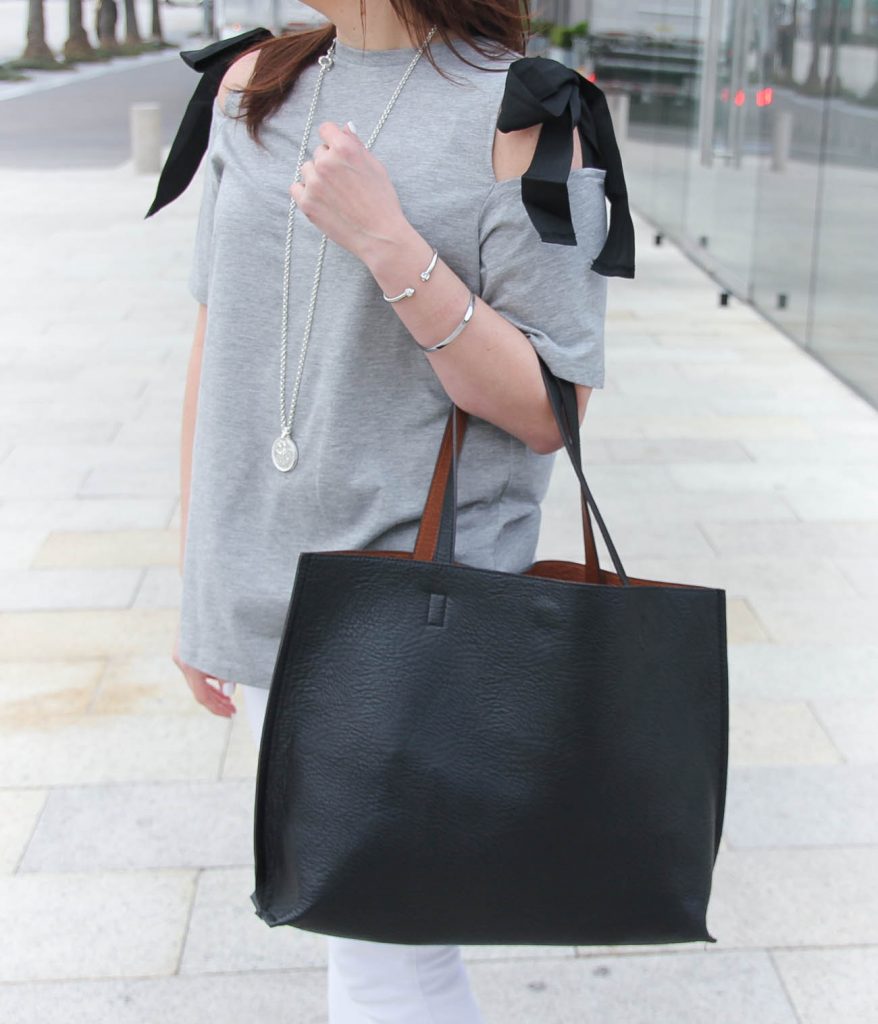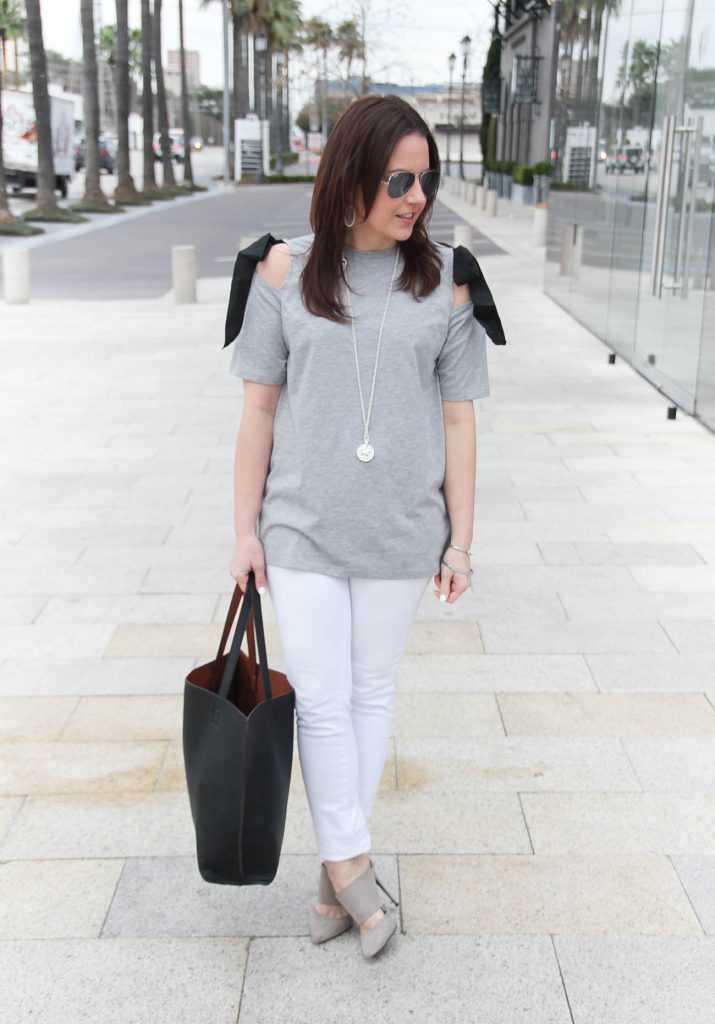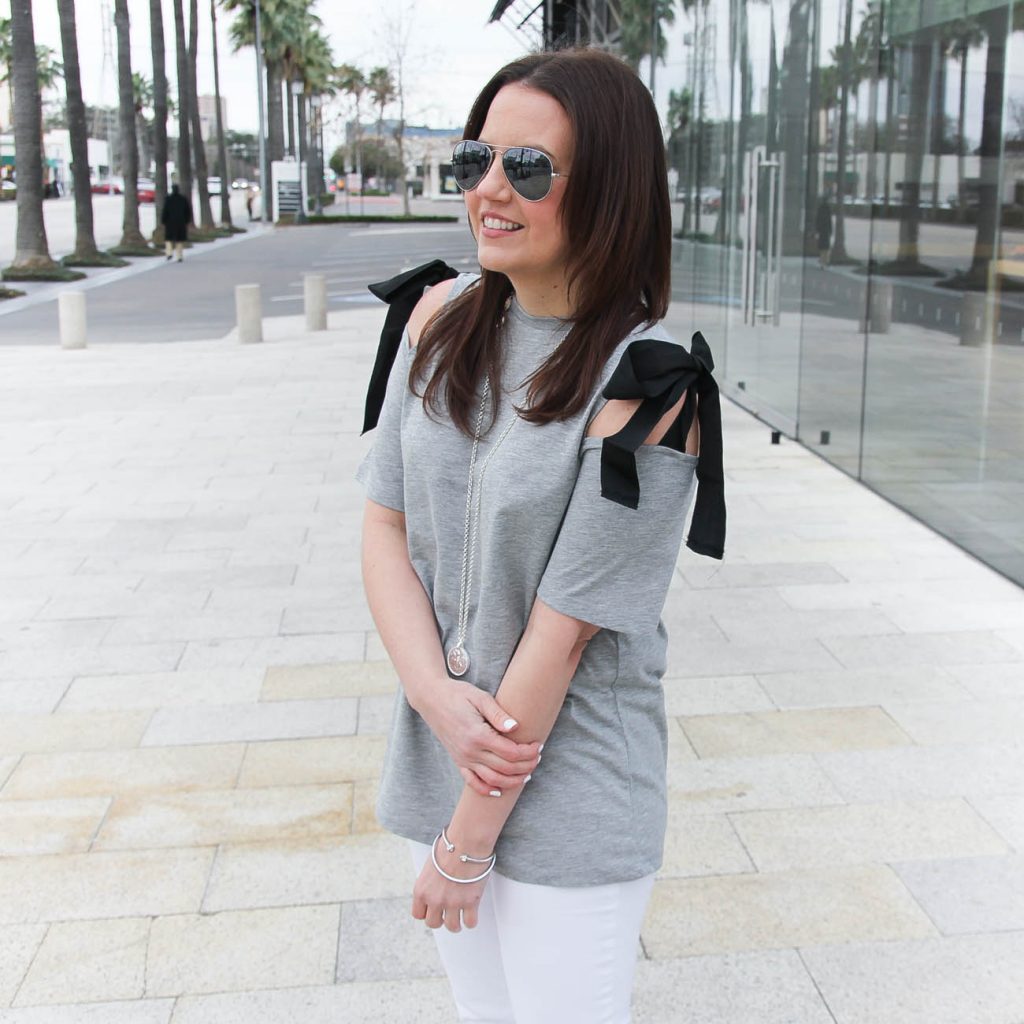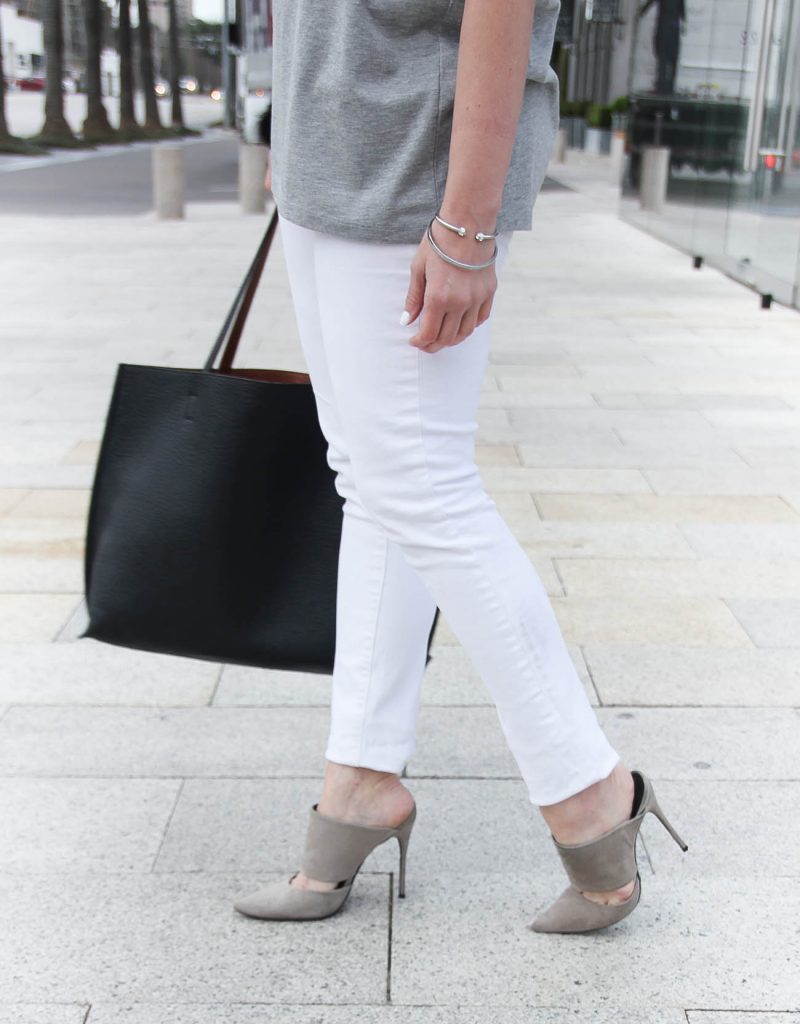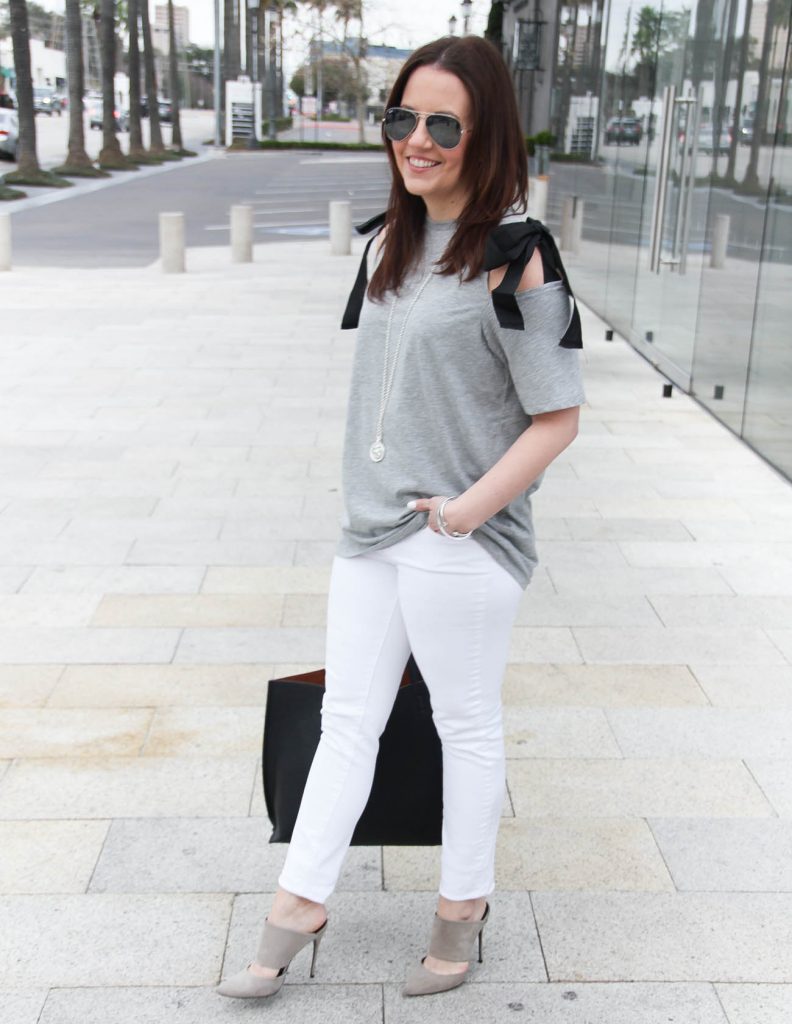 Happy Friday!! I am so excited for this weekend, because I am heading back to my college town with some of my gal pals.  My college sorority ZTA is celebrating 40 years at Stephen F. Austin with a huge alum gathering.  I am so excited to see old friends,  reminisce about the good old days, and visit the sorority house I called home for half of my college years.  I haven't been back in forever, so I can't wait to get there!
But before I start packing 2-3 bags for a weekend stay 😉 just kidding (maybe), let's talk about the cutest tee ever.  I have been looking to add a few casual tees to my wardrobe.  Something for those days when I just want to be super comfy, still super cute, and not in a dress.  I love pretty much everything with a cold shoulder, but the bows on this one sold it for me. Okay and the $25 price tag.  I love that the bows make it fun and different and amp up this outfit a little bit.  I had to pair this ensemble with some gray heels, but I think this outfit would be cute with black sandals too.
Okay ya'll have a great weekend. I am going to start packing, and we will meet back here Monday where I am sharing a different kind of post, but one I am really excited to write! Thanks for stopping by today!!
SHOP THE LOOK

A FEW BIG SALES!
I had to let ya'll know about a few big sales going on this week too! These are great sales to score discounts on some high priced designer items!
SHOPBOP Buy More Save More Sale – Save 15-25% off with code GOBIG17 end March 4th!  See my top picks HERE!
DITTO Sunglasses – 50% off EVERYTHING!  Ditto is a sunglass rental company that is closing, and selling all their shades for 50% off!! Brands like Karen Walker, Ray-Ban, Prada, and more!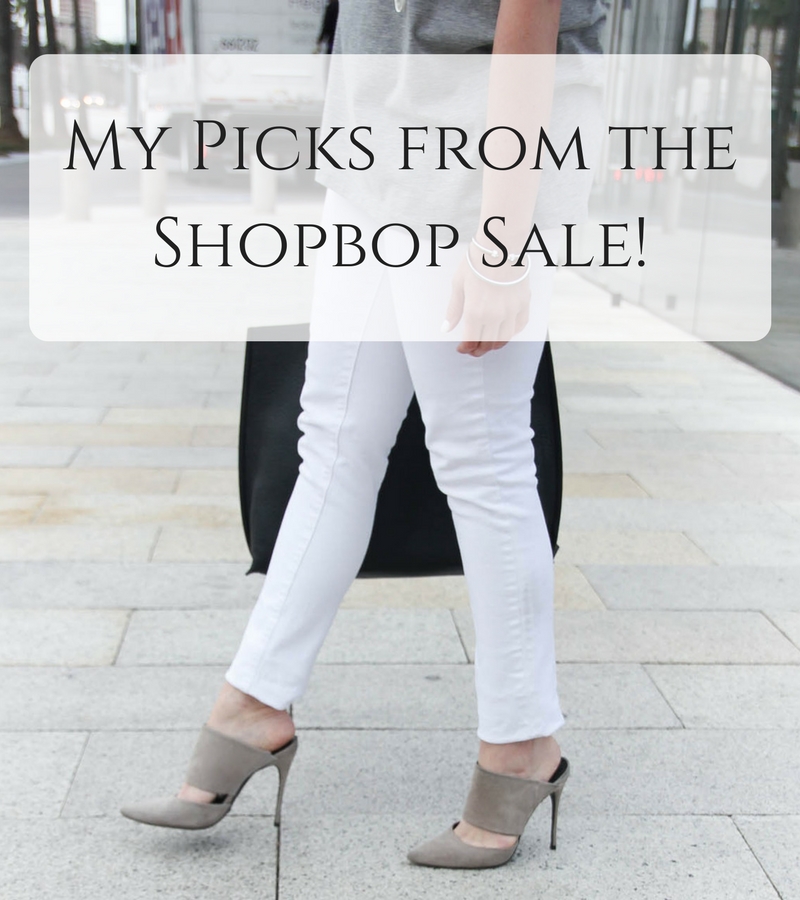 Those gray suede mules still remain one of my favorite purchases from a Shopbop sale!  They would have been over $200, and this gal scored them for much less.  Shopbop is currently having their buy more, save more sale, and what started as me wanting to share a small list of favorites turned into 80 +items, oops.  I have such spring fever, and they have so many cute new items and spring musts like my white jeans.
The sale runs through March 4th, and you can save from 15-25% depending on how much you spend with code GOBIG17.  Many already marked down items are included too, so you can score an even bigger discount from their original price tag.  Things go really fast during this sale, so don't ponder too long if you see something you like!
Now, go grab yourself a big cup of coffee or glass of wine for my evening readers, enjoy my top picks from the Shopbop sale, and have fun shopping!
CLOTHING

SHOES

BAGS

Yep told ya just a short list of 84 items.  I hope you found something fabulous, if not you can shop specific categories here: CLOTHING  |  SHOES  |  BAGS  |  JEWELRY
Check back Friday when I will be sharing all the details of the outfit that lead off this post WAY up their at the top. 🙂  Thanks for stopping by!