Monthly Archives:
September 2017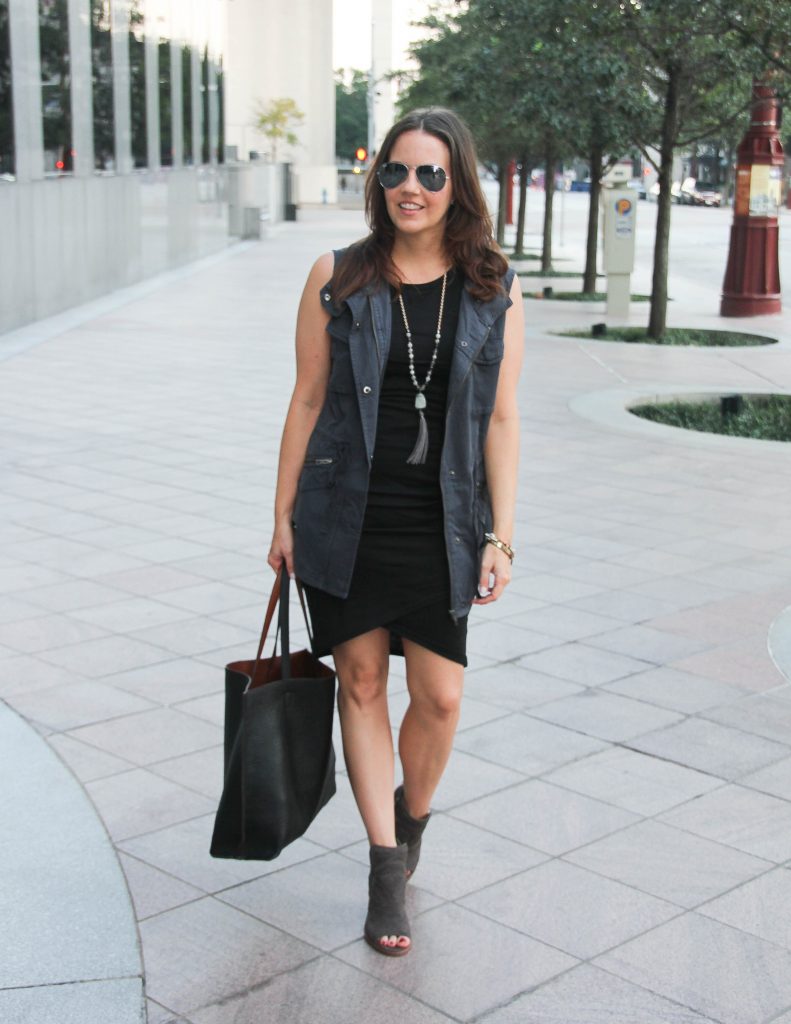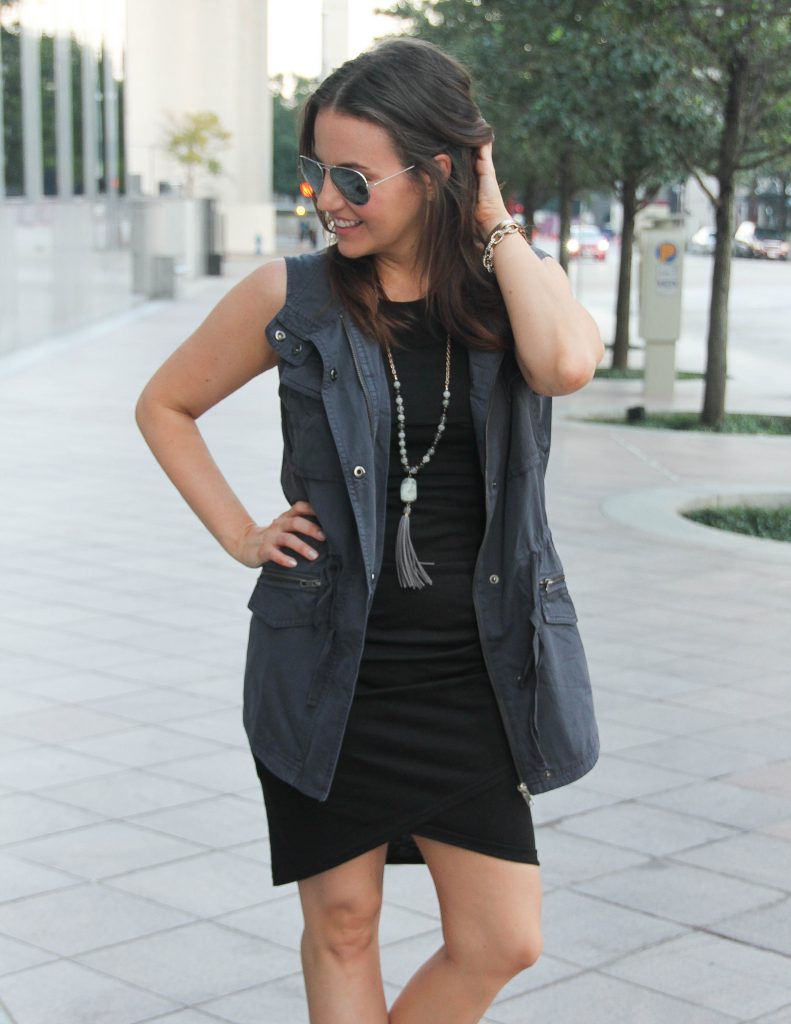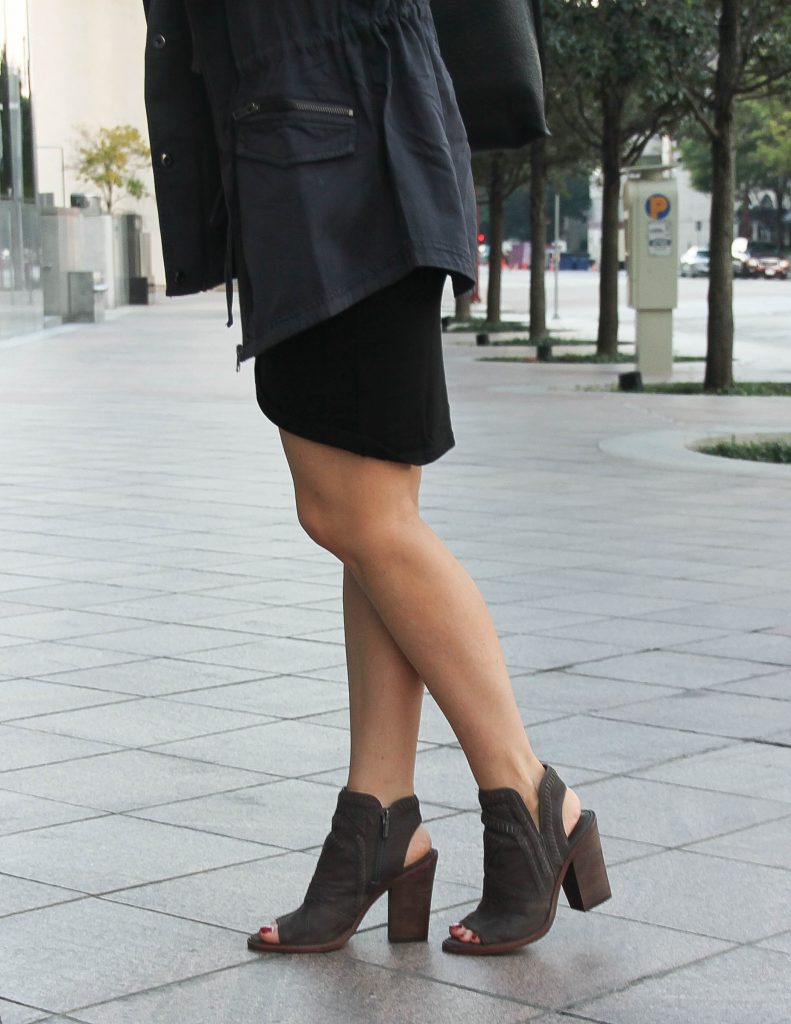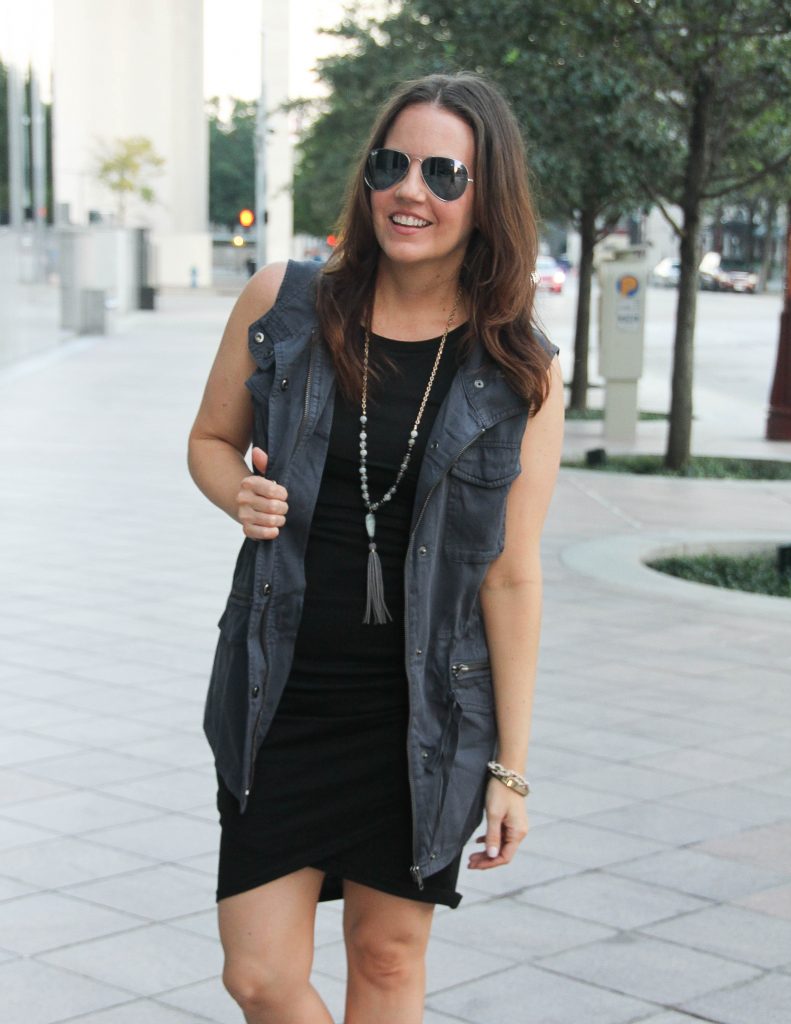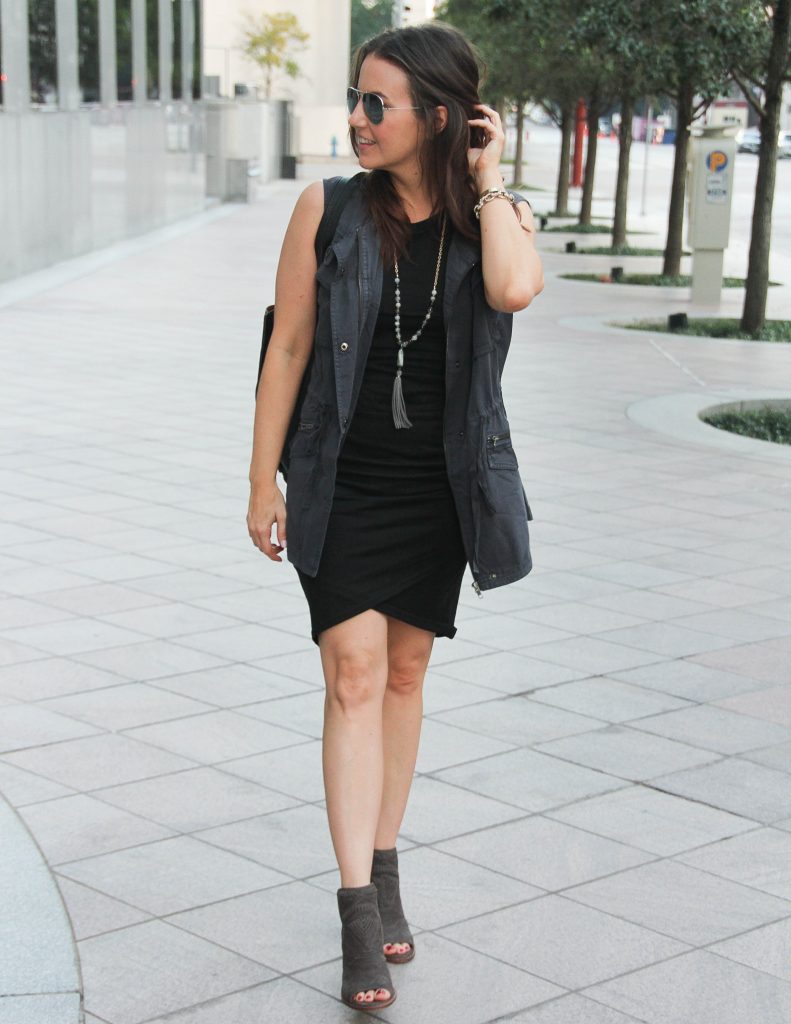 Happy Friday!! This layered outfit has been planned in my head for quite some time now.  I just never could find all the pieces to complete my vision.  Utility vests and jackets have been popular for several years.  Each year I consider making the purchase, but wait too long and then my size/color combo is gone.  I knew I wanted a darker gray shade as opposed to the more popular army or olive green.  The darker gray utility vest is more versatile and much more my style.  I mean I think gray mixes well with almost all the colors!  Imagine it with a pretty burgundy, total swoon!!
Because I love a good layered look, I knew a fitted dress would be perfect to pair with a utility vest.  It plays with the proportions a little and keeps the vest from making you look frumpy.  Although, I kind of think my burgundy shift dress might look cute too if I tightened the waist of the vest a little to add shape….
Anyways, let's talk about this black body con dress.  If you have Instagram and follow other bloggers, you have probably seen this dress a million times in an array of colors.  It is the It dress of Fall for sure!  I was already in the market for a casual cotton fitted dress to layer with, so I decided to order and see what all the fuss was about.
I kind of understand the hype on this dress.  Body con usually is not my cup of tea unless it's Girls' Night Out, but the ruching at the waist and crewneck neckline makes this work for a casual look.  It used to come in an olive color, if that comes back in stock I would buy this dress again in that color.  It's easy to move in and comfy, and I have lots of long cardigans to pair it with this winter. 😉
Size Note – I sized up to a Medium.  I ordered both sizes, and the small fit on the top half, but was a little too tight for daytime on the bottom half.  I felt more comfortable in the Medium size.  Some of the site reviews mention certain colors being a bit thinner.  The black is not, it's a good thick material.
Stay tuned to Instagram and Facebook (I'm trying to get in the habit of sharing on both!) because you will see both of these items restyled in some fall daily outfit posts!!  I have big plans for both pieces!  Ya'll have a good weekend and thanks for stopping by this week.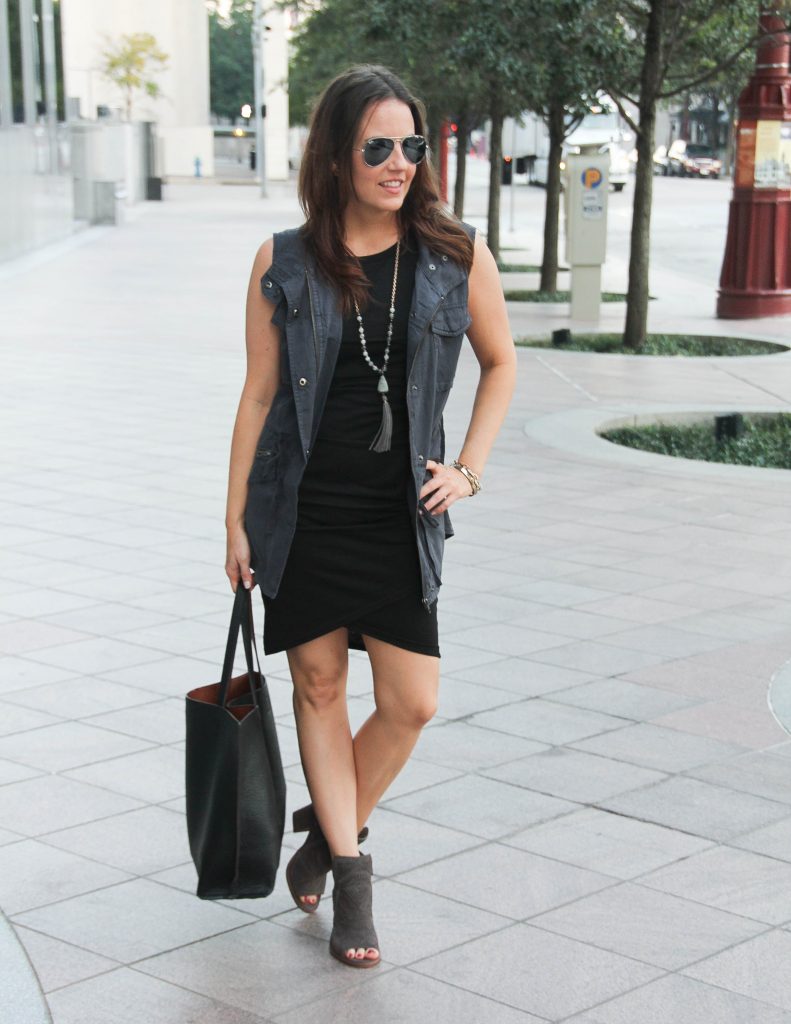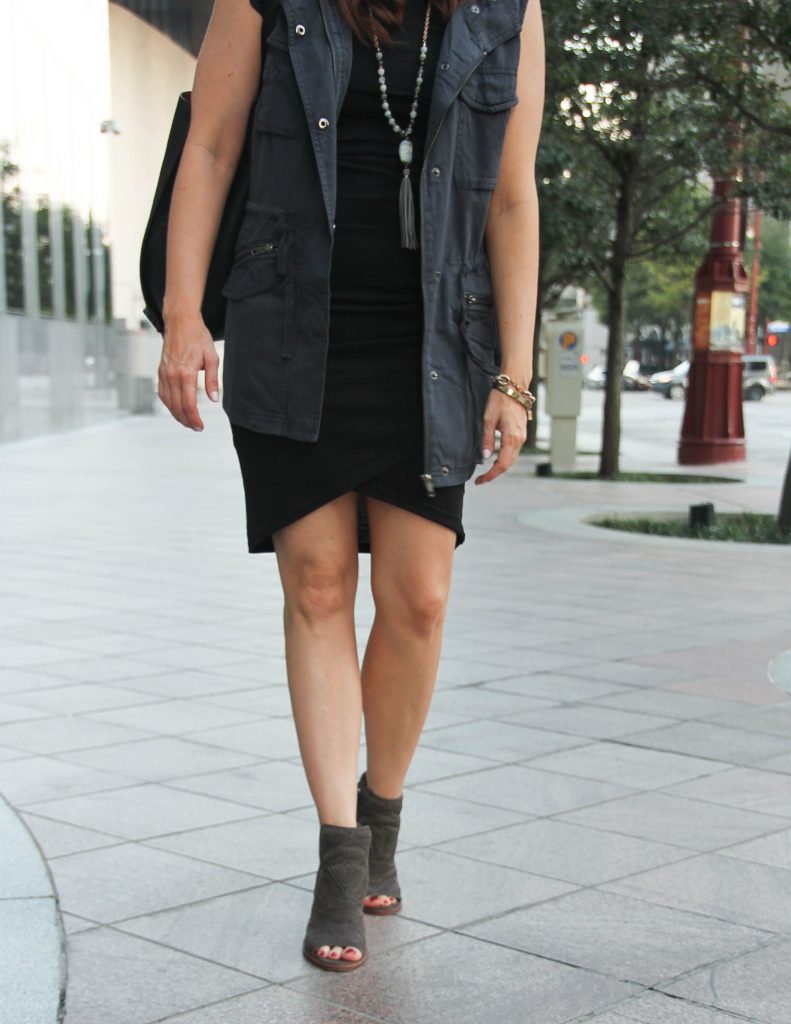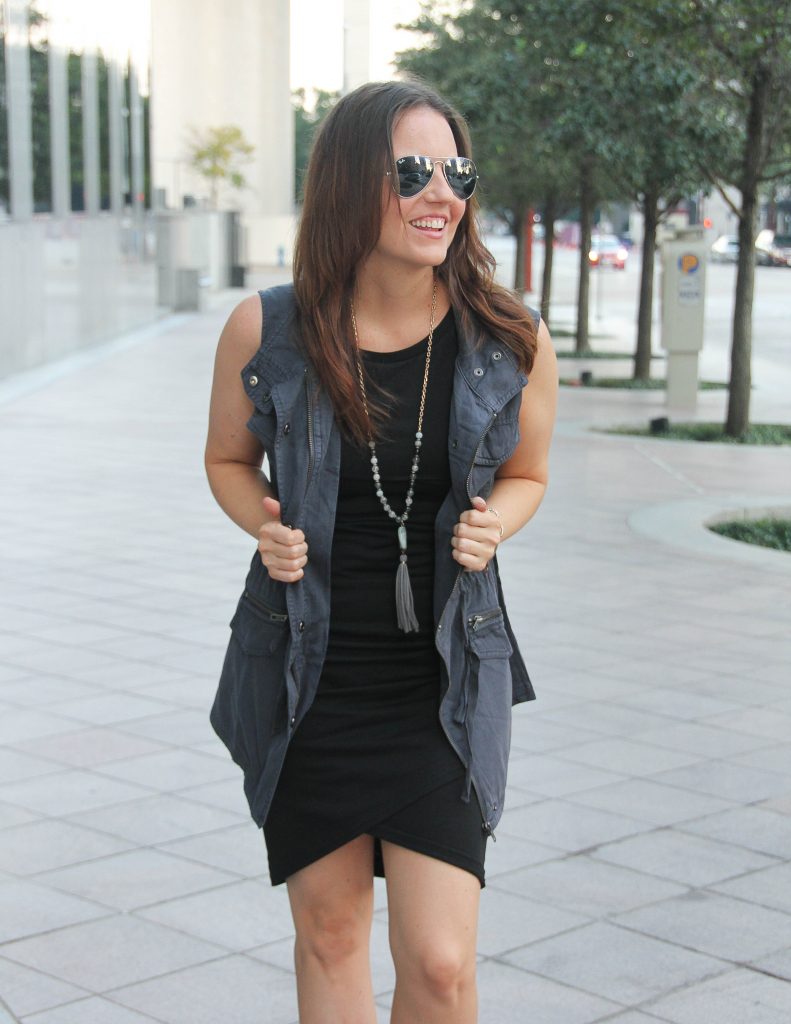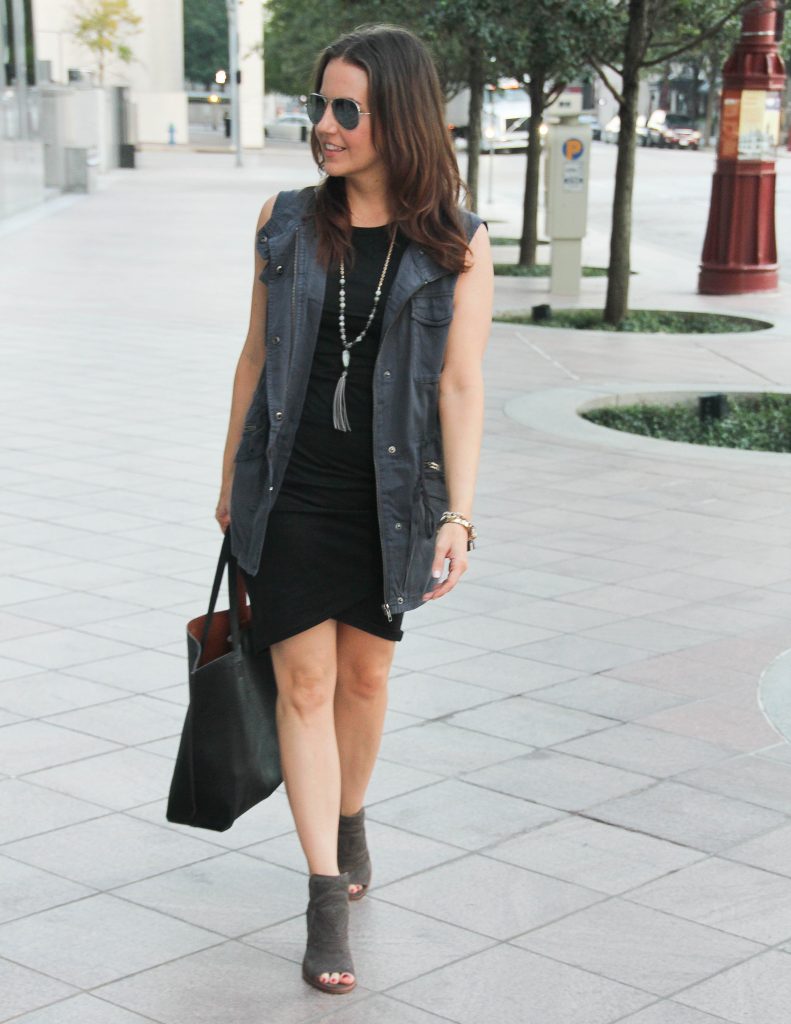 SHOP THE LOOK