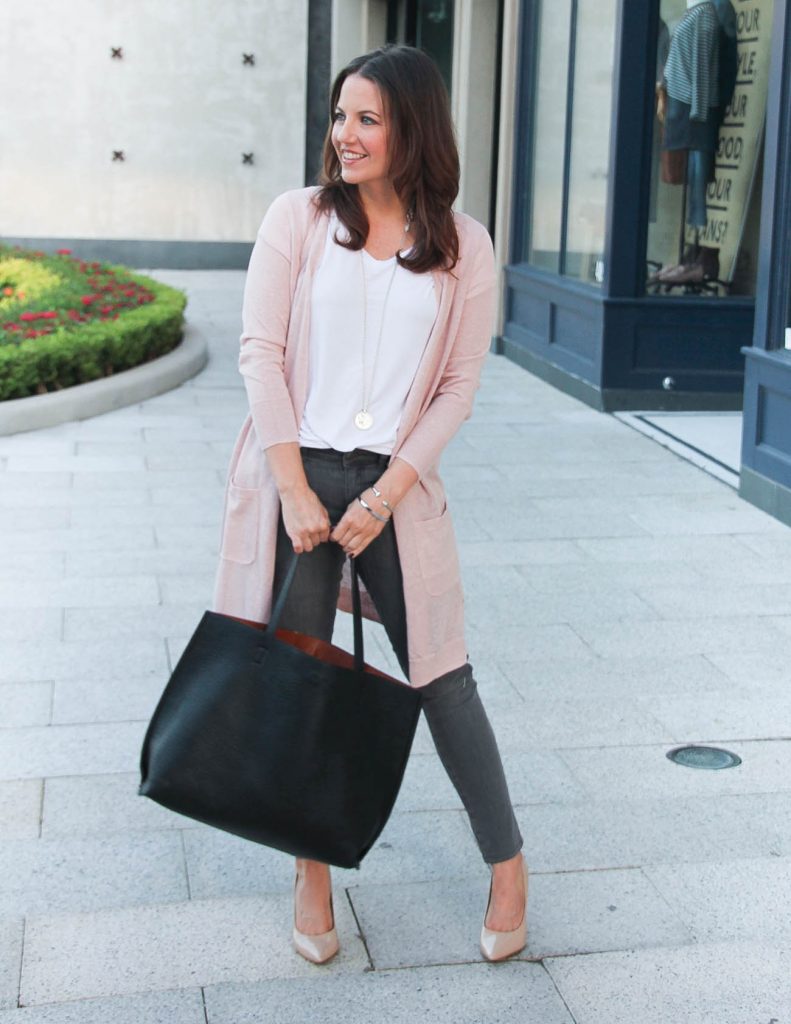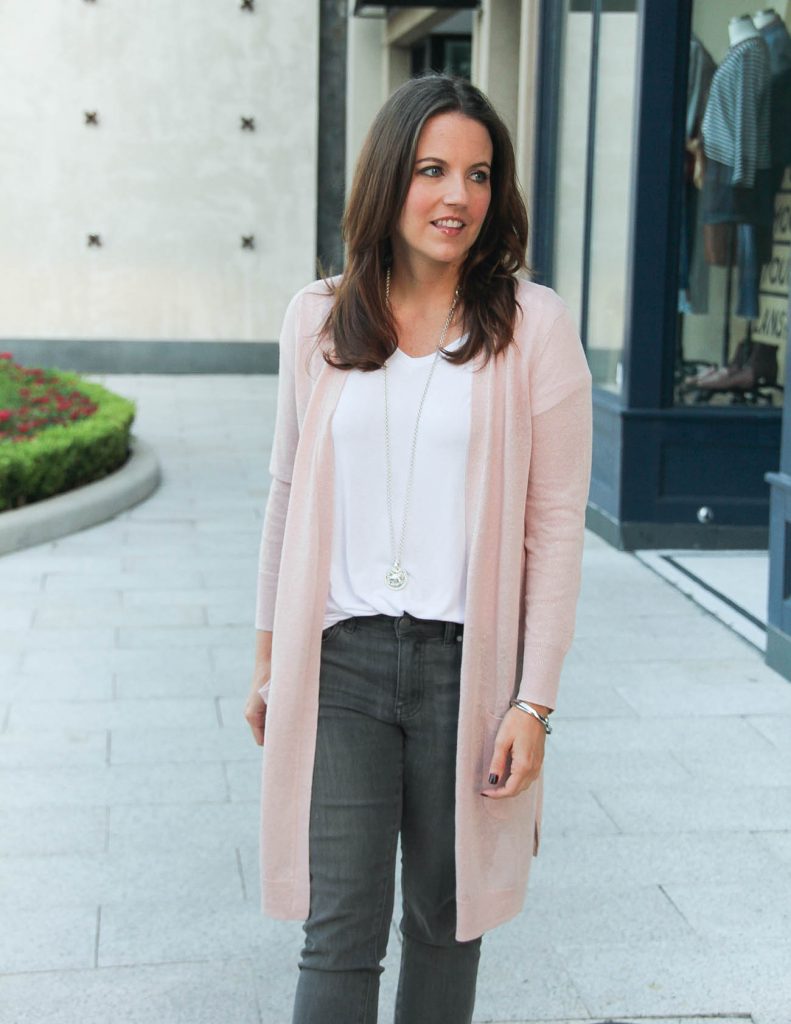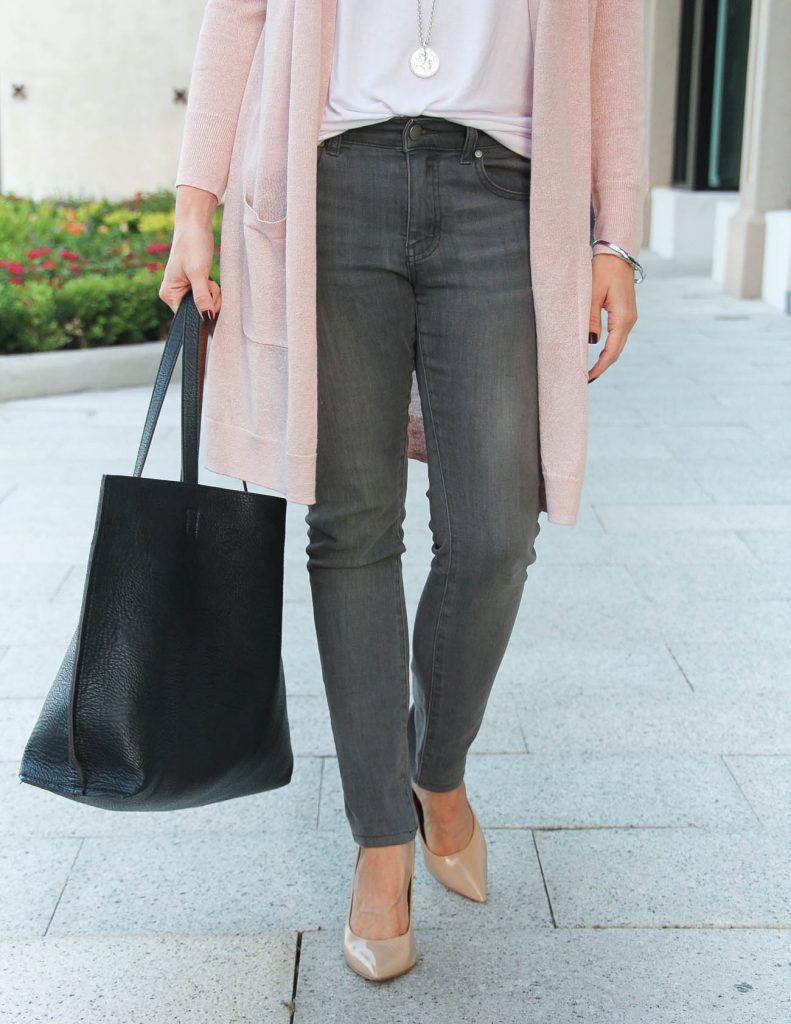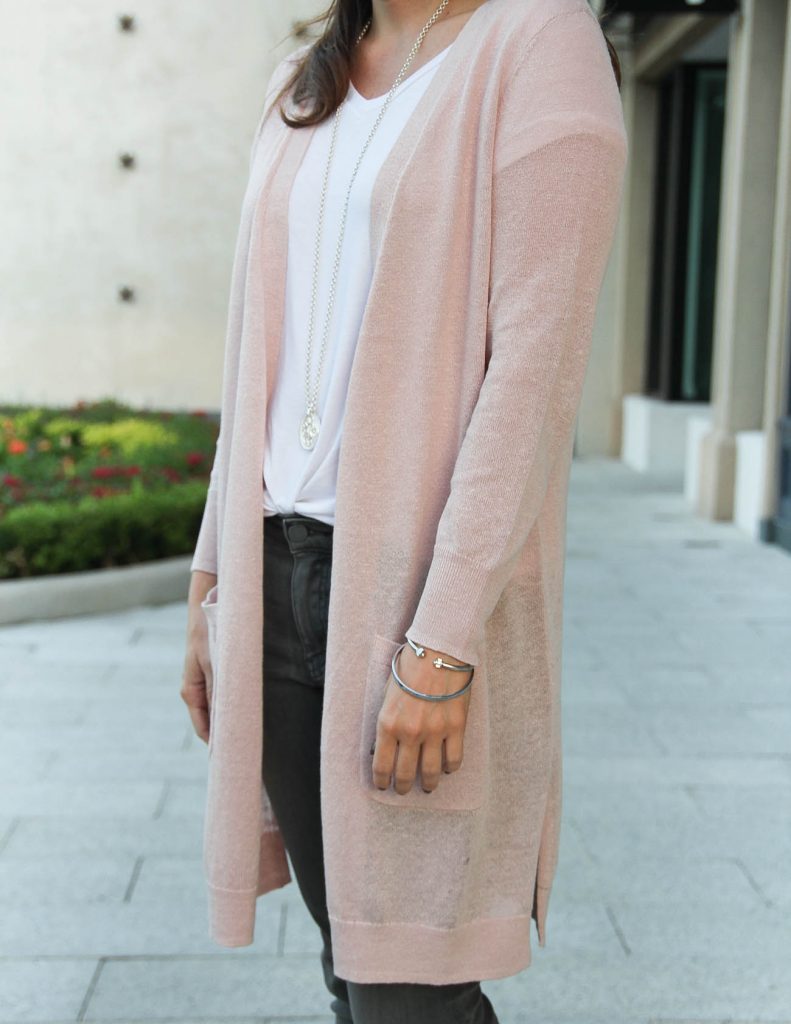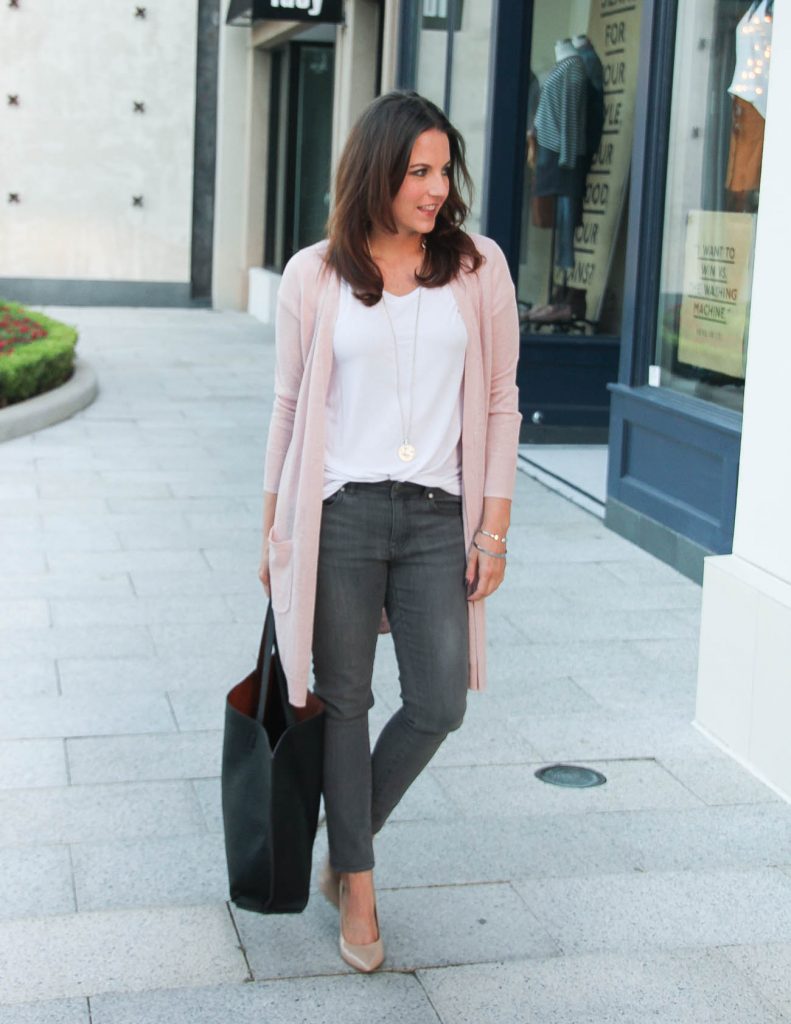 Happy Friday!! It has been such a busy week at work, so I'm really excited to see Friday finally get here.  Tonight's plans include relaxing on the couch in pjs with a glass of wine, and I can't wait for it.
I love all the darker and jewel tone colors of fall, but blush pink is one color I'm planning to let invade a bit of my fall wardrobe this season.  This lighter pink shade grows on me more and more with each season it's popular.  When it first made it's appearance a few years ago being the pantone color of the year, I didn't fully embrace it.  I think I have to find that perfect blush pink to really love it,  and this cardigan is the perfect shade.
When wearing these pastel colors in fall, I like to pair them with other neutral or light colors.  Gray and blush pink are to me the perfect color combo.  BTW- I've had these under $100 jeans for a few seasons now.  They are comfy and good quality, especially for the price tag! This outfit would also work with white jeans, and taupe booties or tall boots.  I also wore this cardigan last week over a basic work look to add a little sophisticated color.  You can see it over on my Instagram HERE.  Black, white, and pink is another favorite color combo with this cardigan.
Side Note: This cardigan is lightweight and semi-sheer.  In some of the photos, you can see the sleeve of my tee showing through.  It wasn't a dealbreaker for me because I love the color, but I wanted to be sure and point it out.
So I feel like every time I have posted a cardigan lately, they end up selling out a day or two before. I try and check these things, but these cardigans they go fast!  This blush pink cardigan was in stock in all sizes when I checked last night AND comes in a few other colors!  I'll try to check on the burgundy ones I have posted for a restock and let ya'll know.  I'm noticing the colors tend to go before the neutrals like gray and beige.  Something to keep in mind while you cardigan shop.
Ya'll have a great weekend, and thanks so much for stopping by today!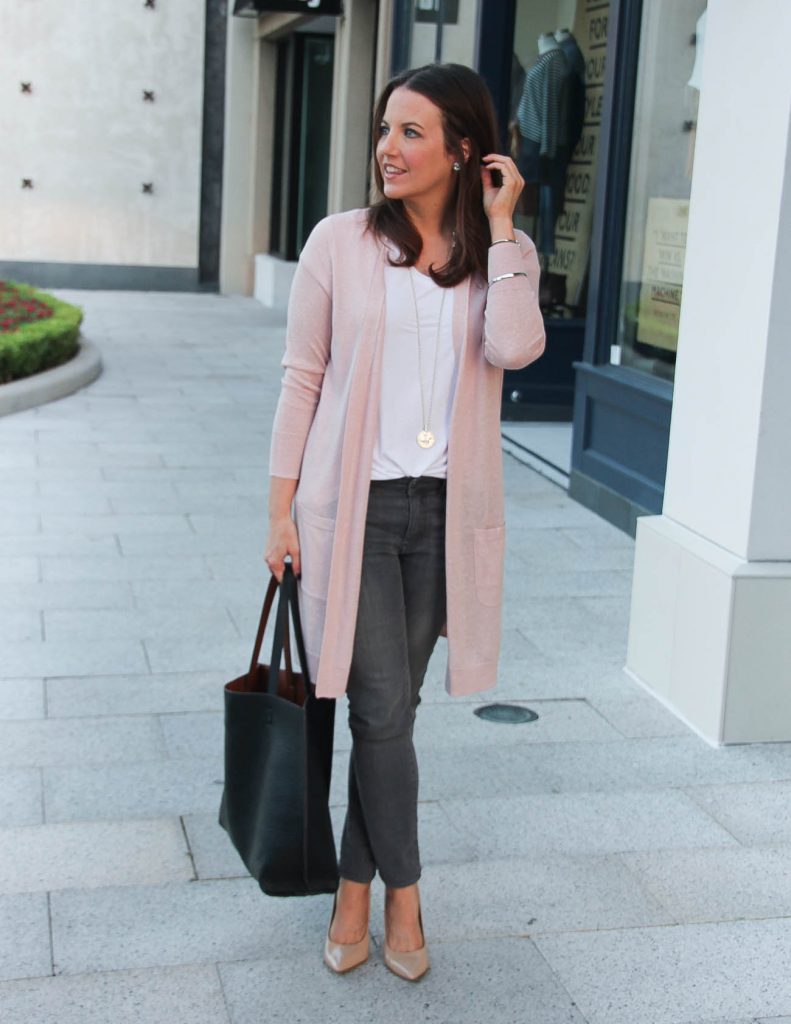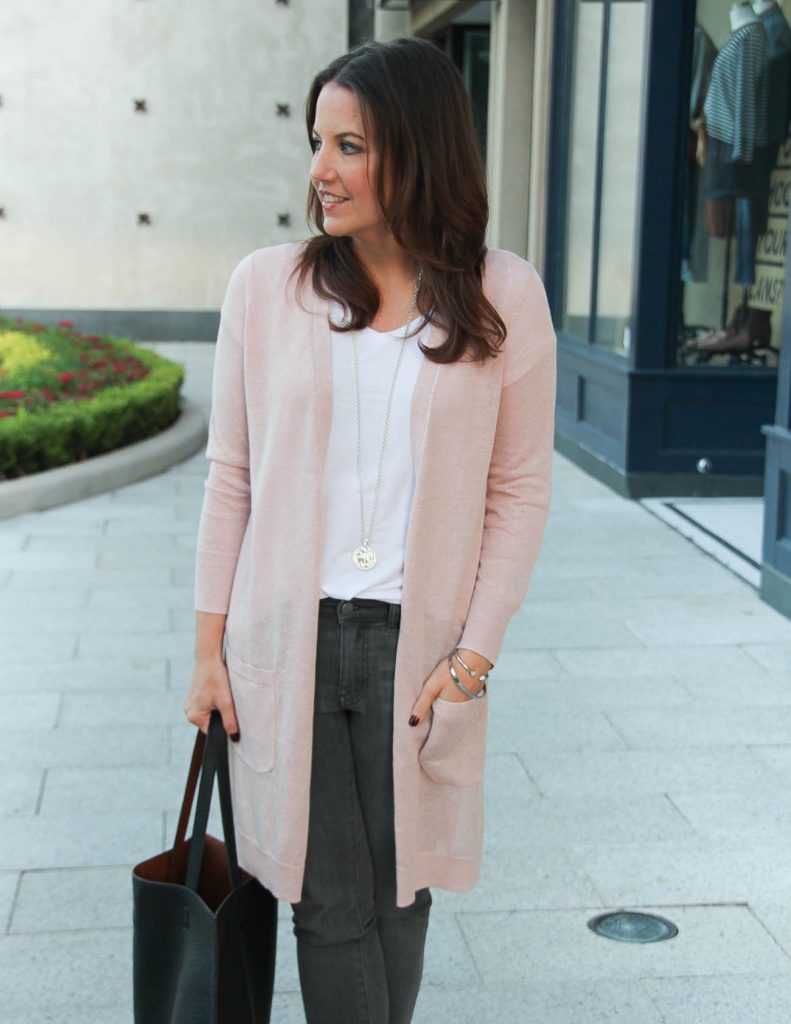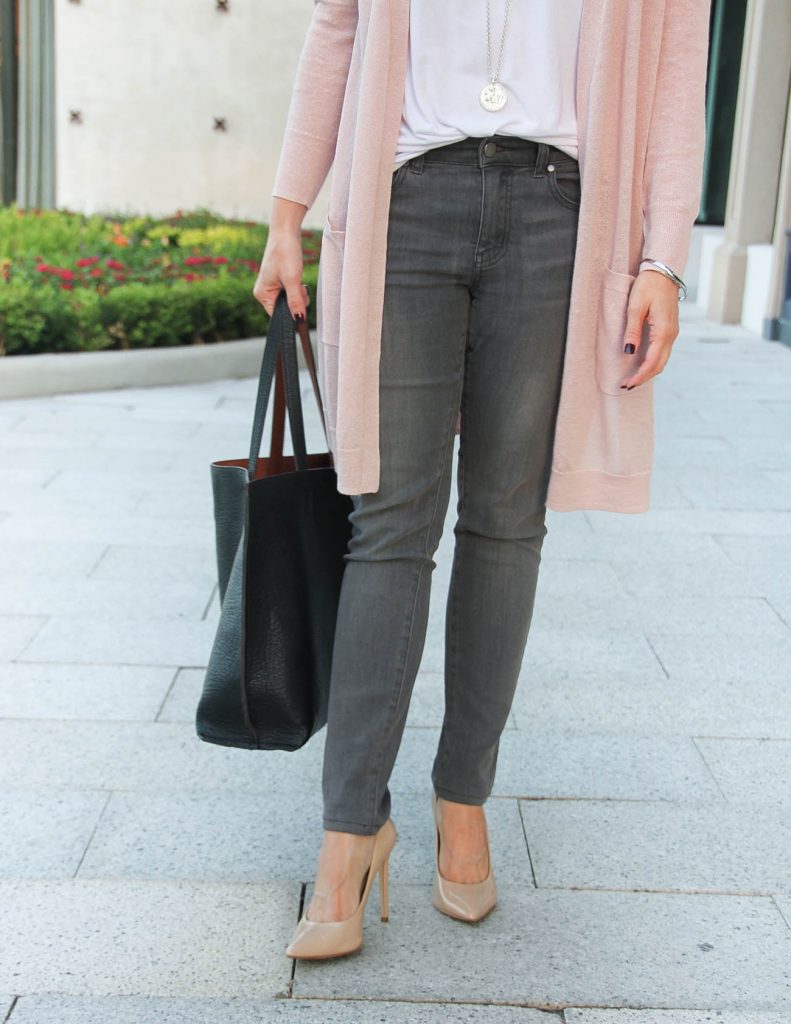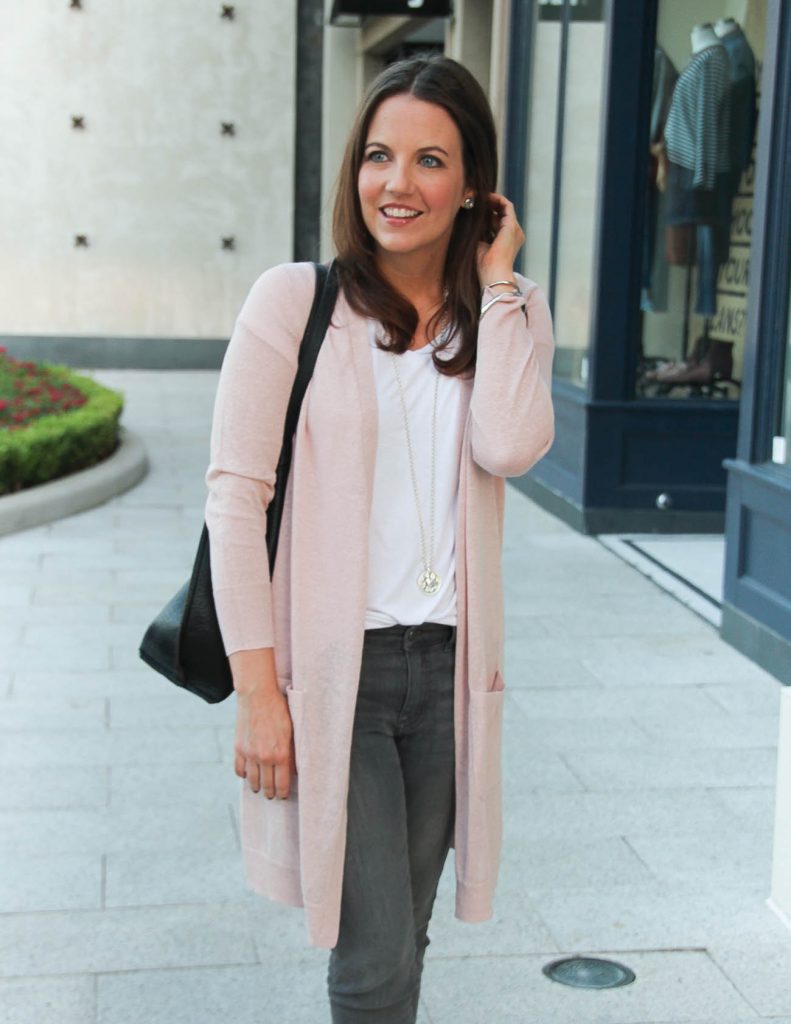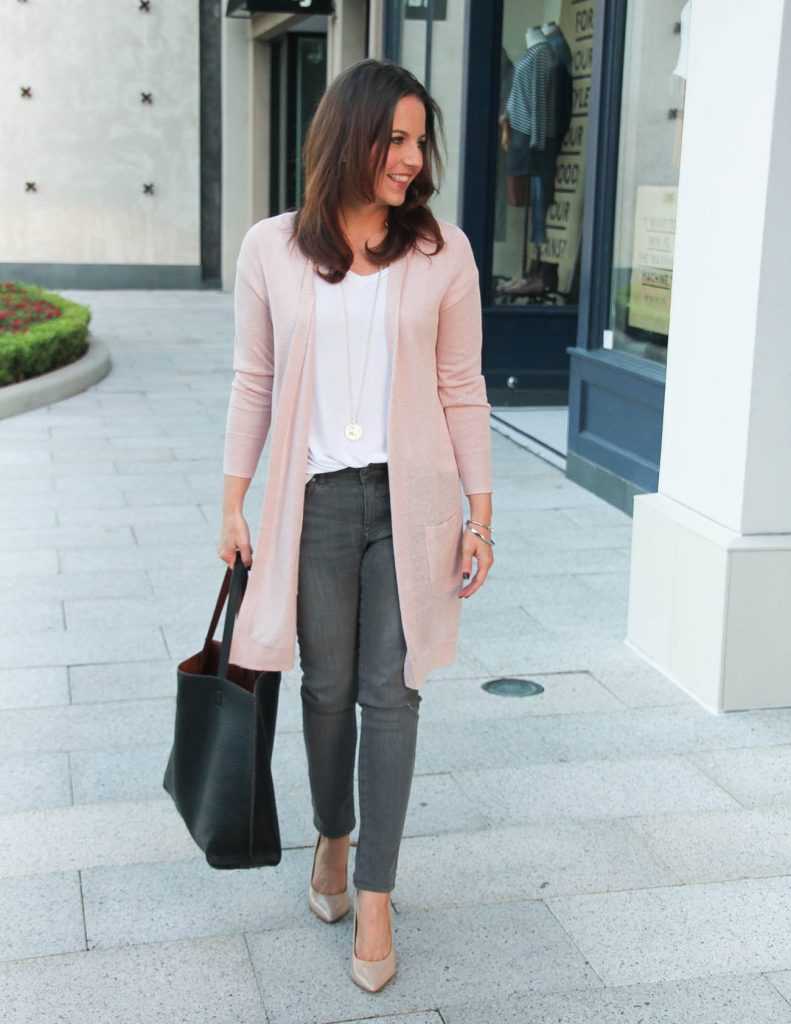 SHOP THE LOOK

Love this post? You may also love: