Monthly Archives:
October 2017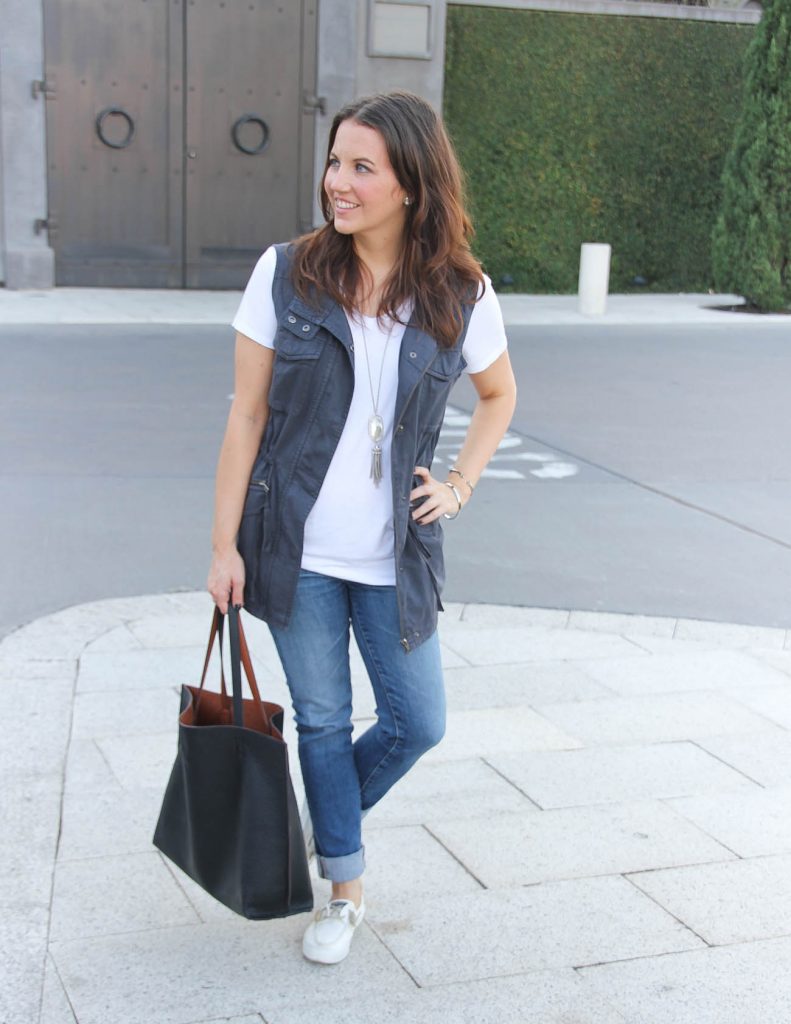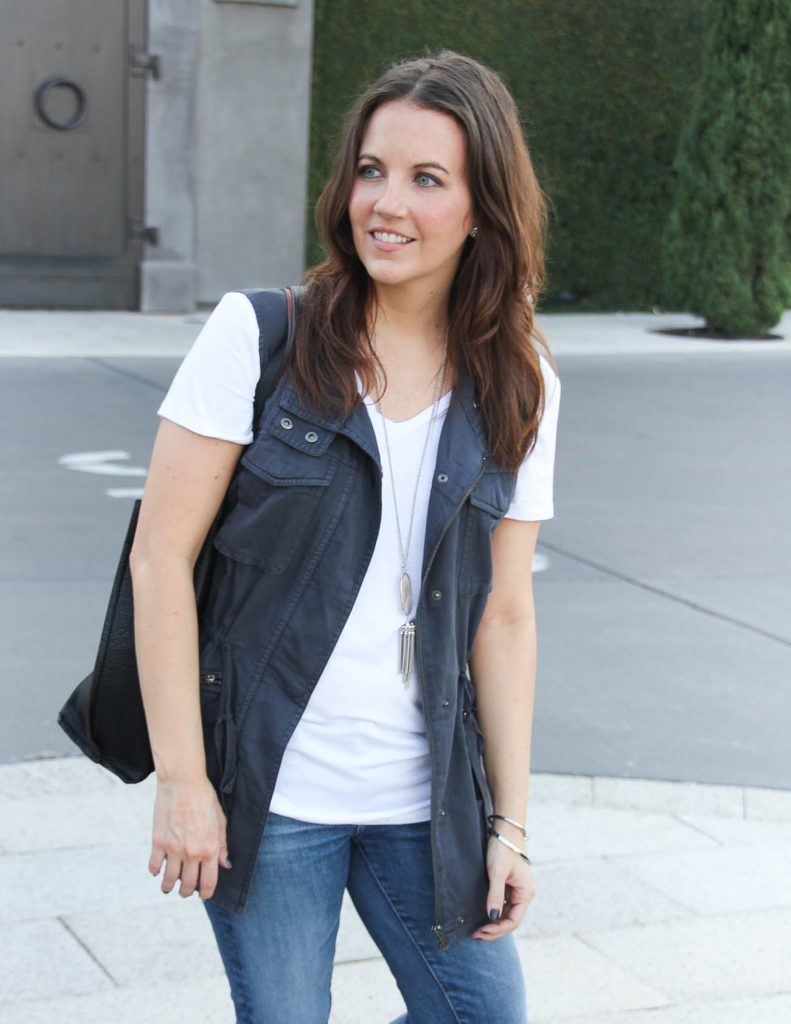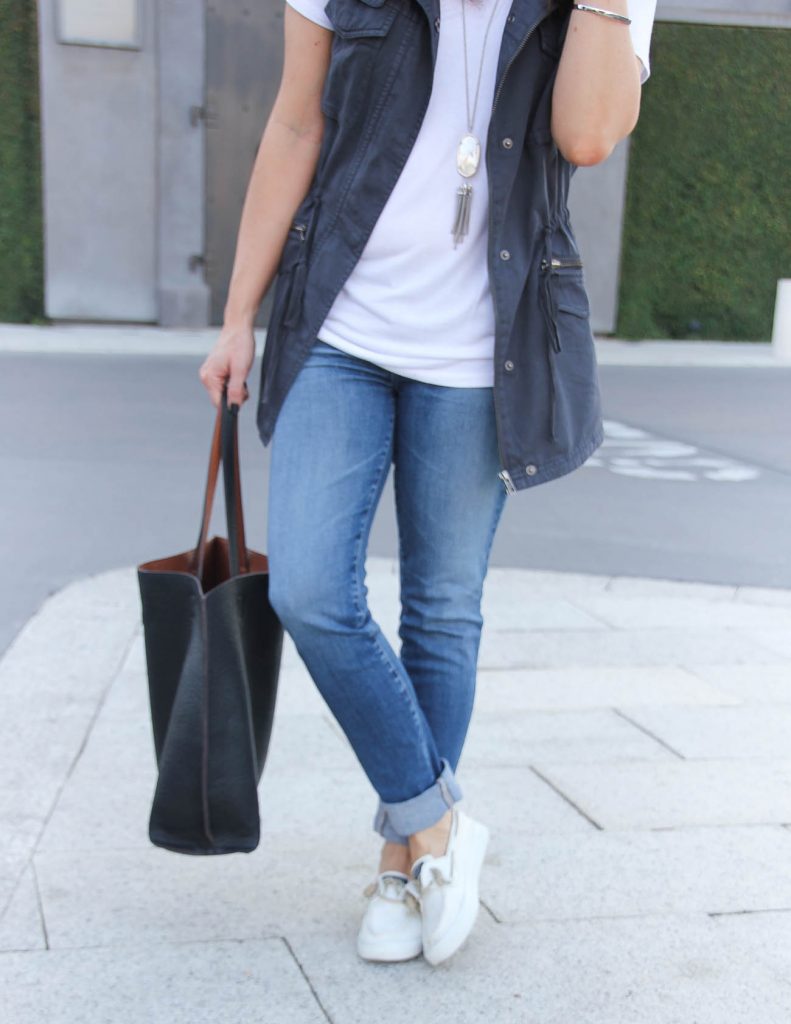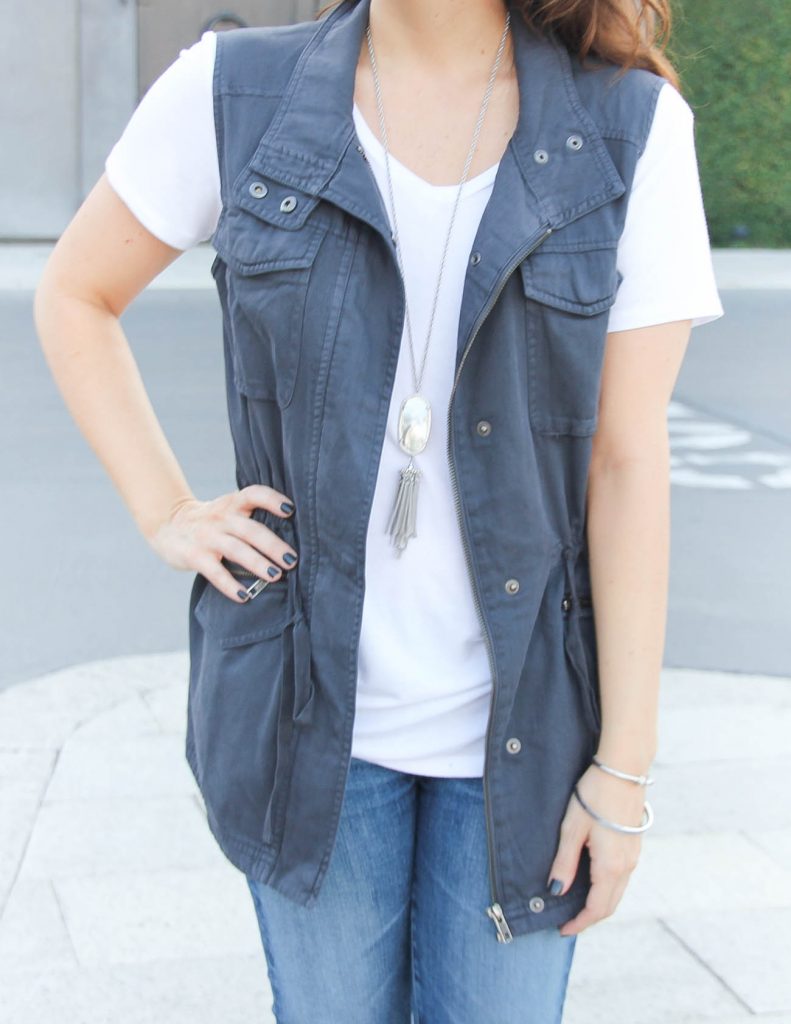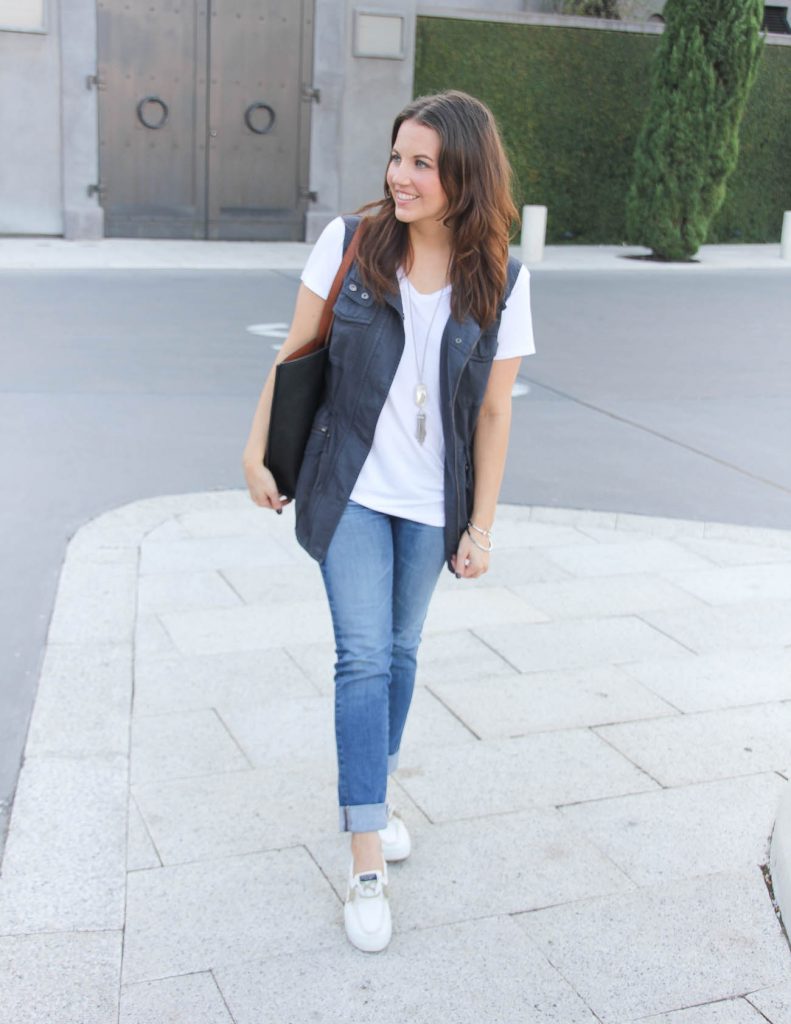 Hello friends and Happy Halloween!!  Ya'll Vegas was so much fun! We went to a dance club, a Britney Spears concert, ate a fancy dinner, and had plenty of time to explore.  I loved stopping by the Bellagio fountains for the water show, and Britney was amazing.  I think it would be fun to go back for a bit longer and do more yummy restaurants and shows, and maybe a day trip to the Grand Canyon.  I think I'll be adding it to my future vacations list.
I wore almost this exact outfit on Saturday when I was walking around the strip.  I opted that day for my camisole instead because it was a bit on the warmer side.  First of all, I walked 20,000 steps that day, so I can confirm this outfit is perfect for a day with tons of walking.
I'm so happy with this vest purchase because it's the perfect add on to change up your basics.  I love this casual weekend outfit for all my moms out there attending weekend sports too.  Originally,  this outfit came to be when a gal pal was looking for some lighter pieces she could add on to her basic tee and jeans for her son's soccer games.  I recommended a few cute vests including this one that I own and love.
I think vests are the perfect add on for fall and winter. You can layer them over sleeveless, short sleeve, and  long sleeve tops.  Additionally, you can pair them with dresses like I did here.  A few of the other vest ideas I found for her are below:

Alright ya'll, don't forget to scroll down and join in the Style File Link Up fun.  Thank you so much for taking some time to stop by today.  I always appreciate the visit and your sweet comments!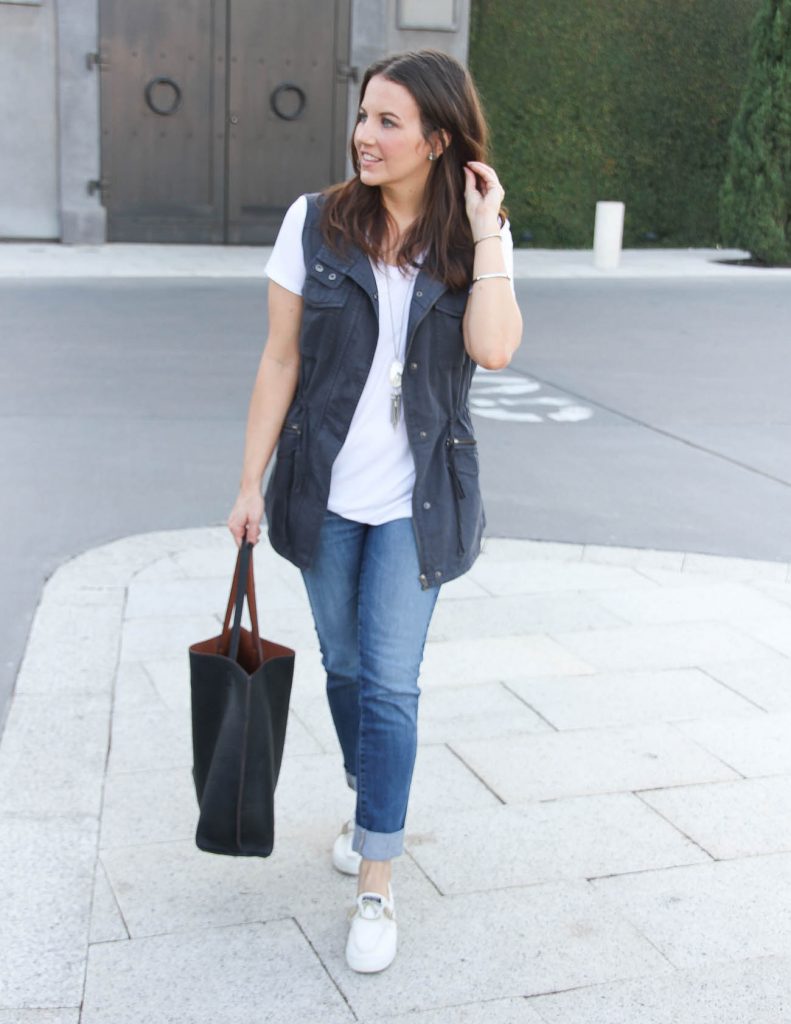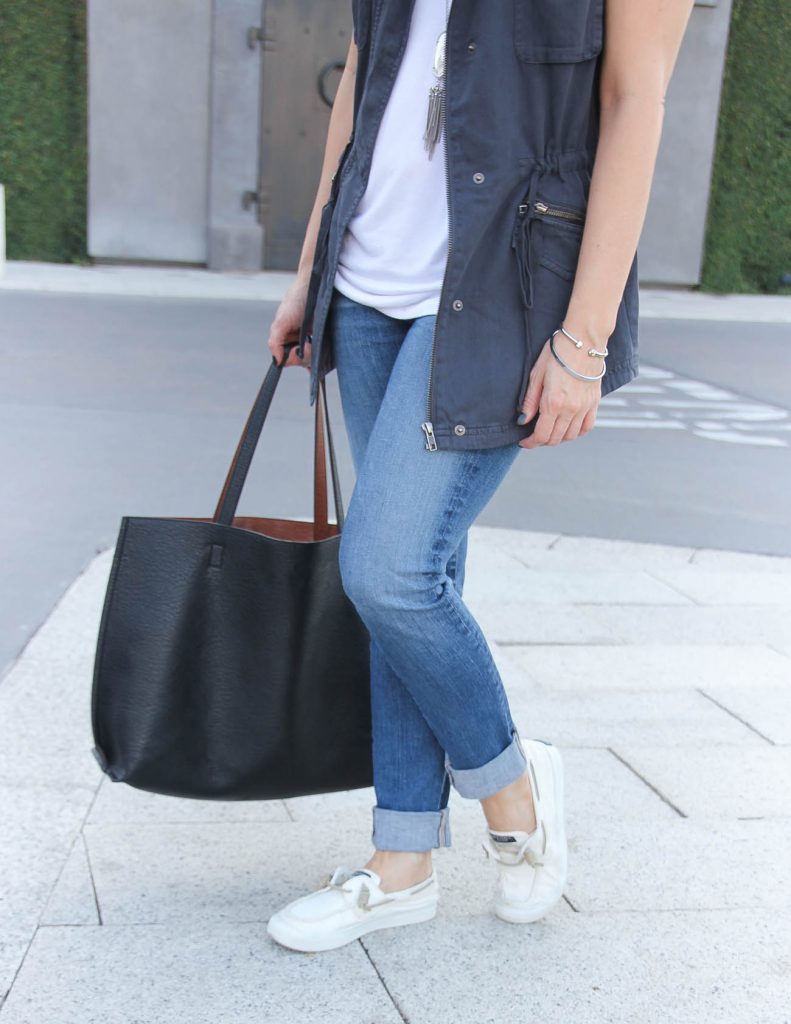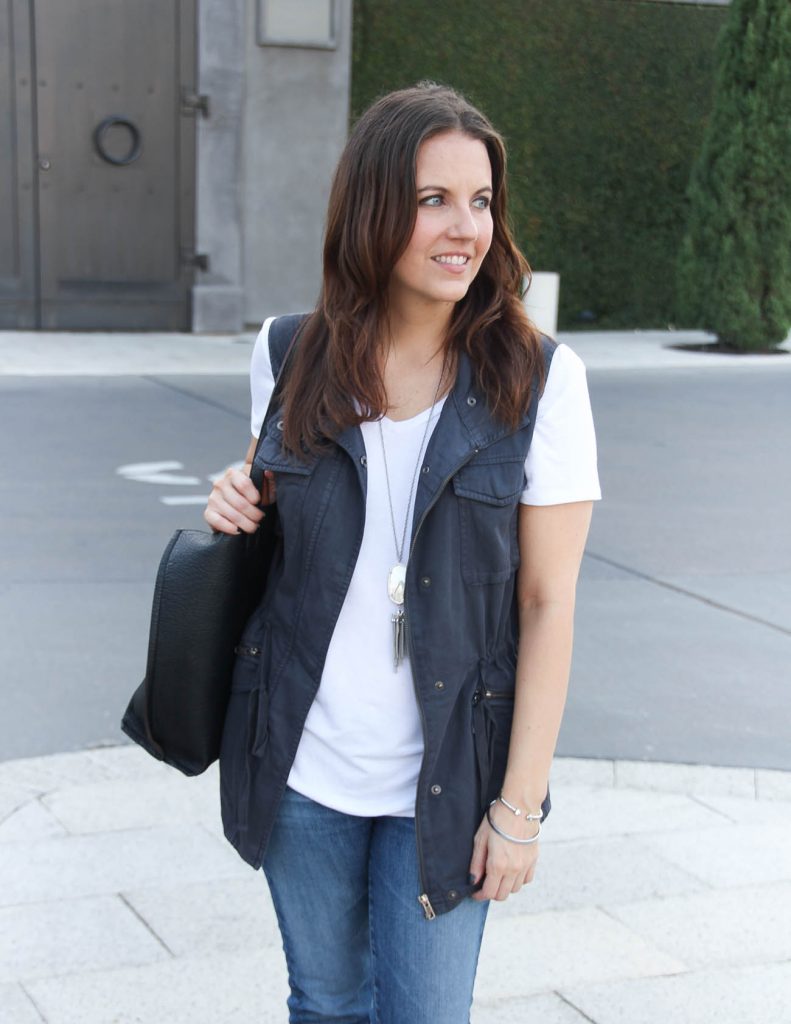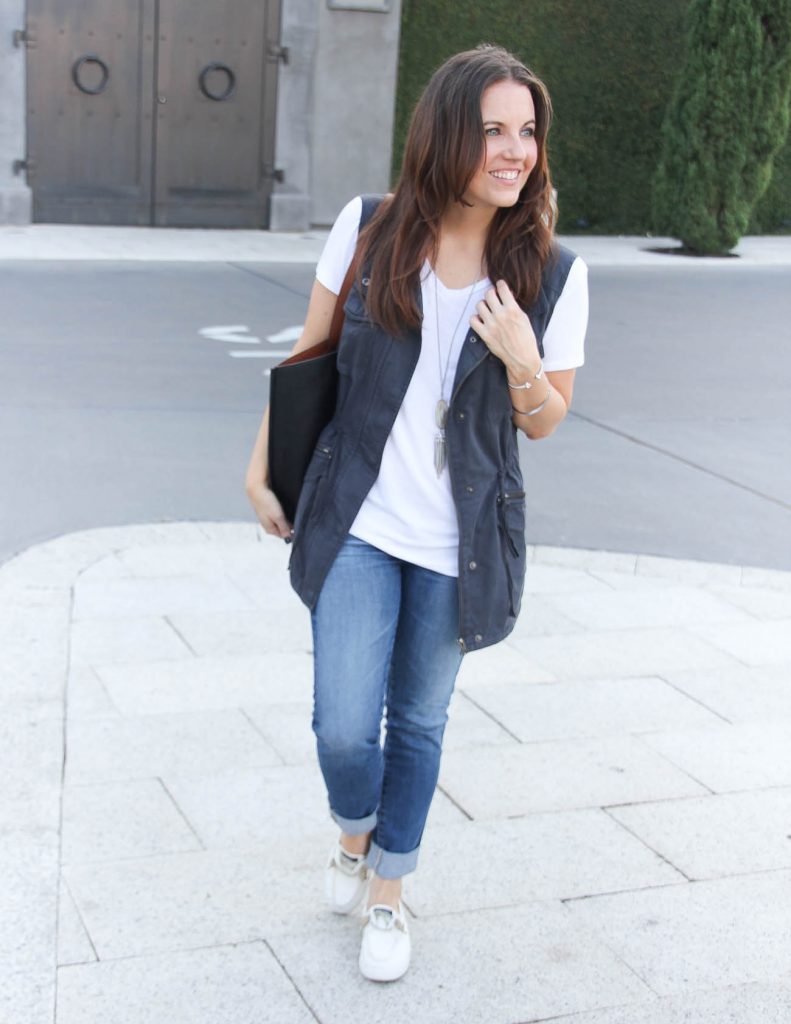 SHOP THE LOOK