Monthly Archives:
October 2017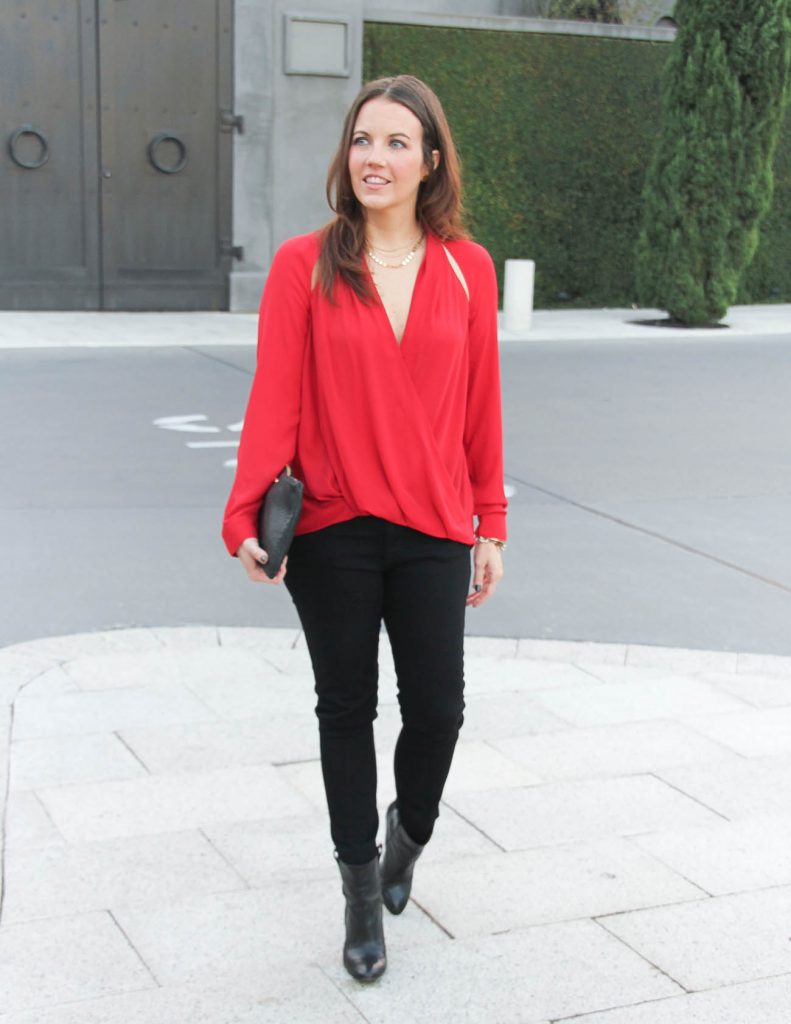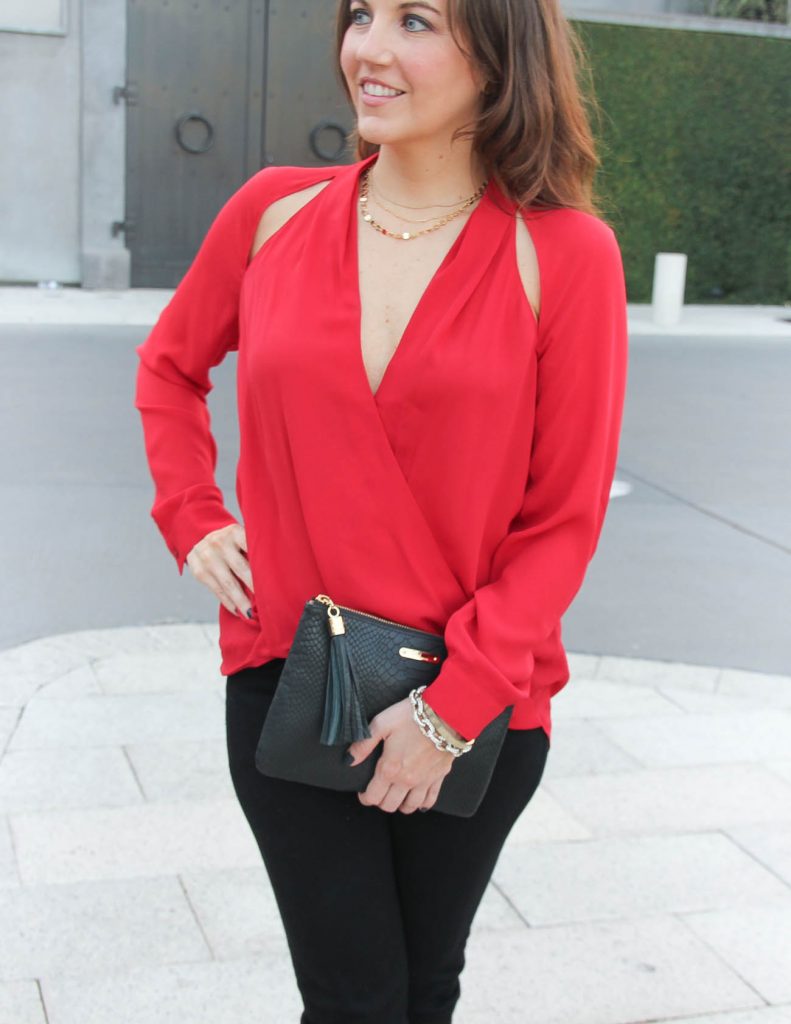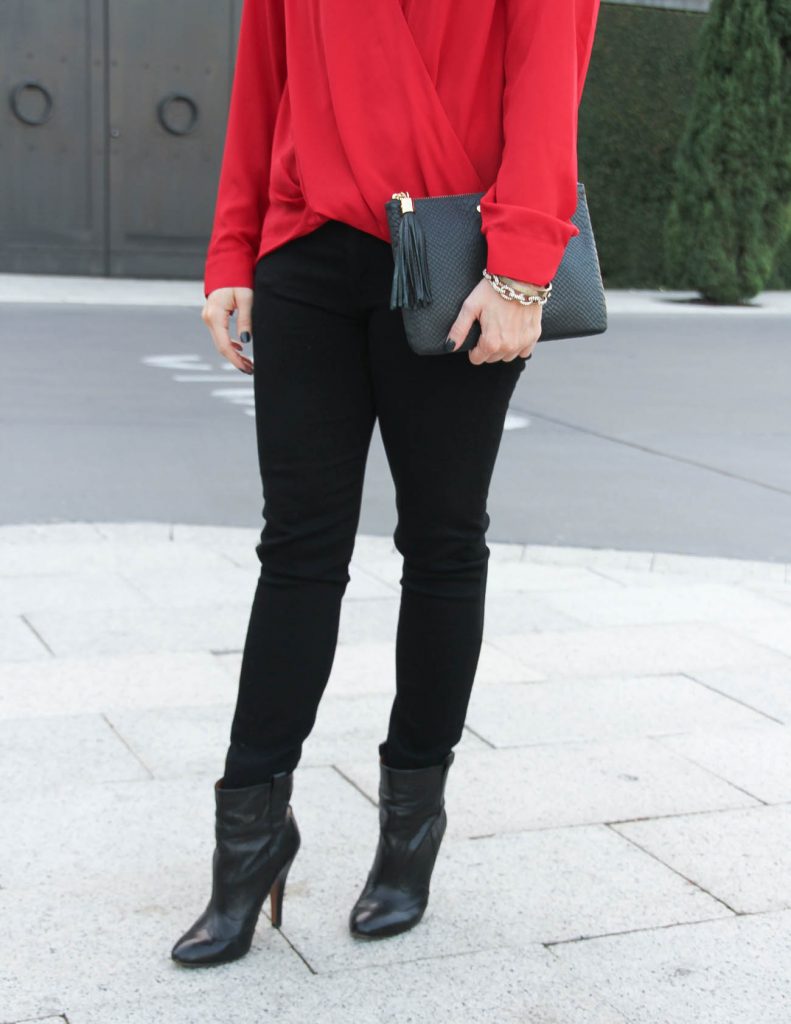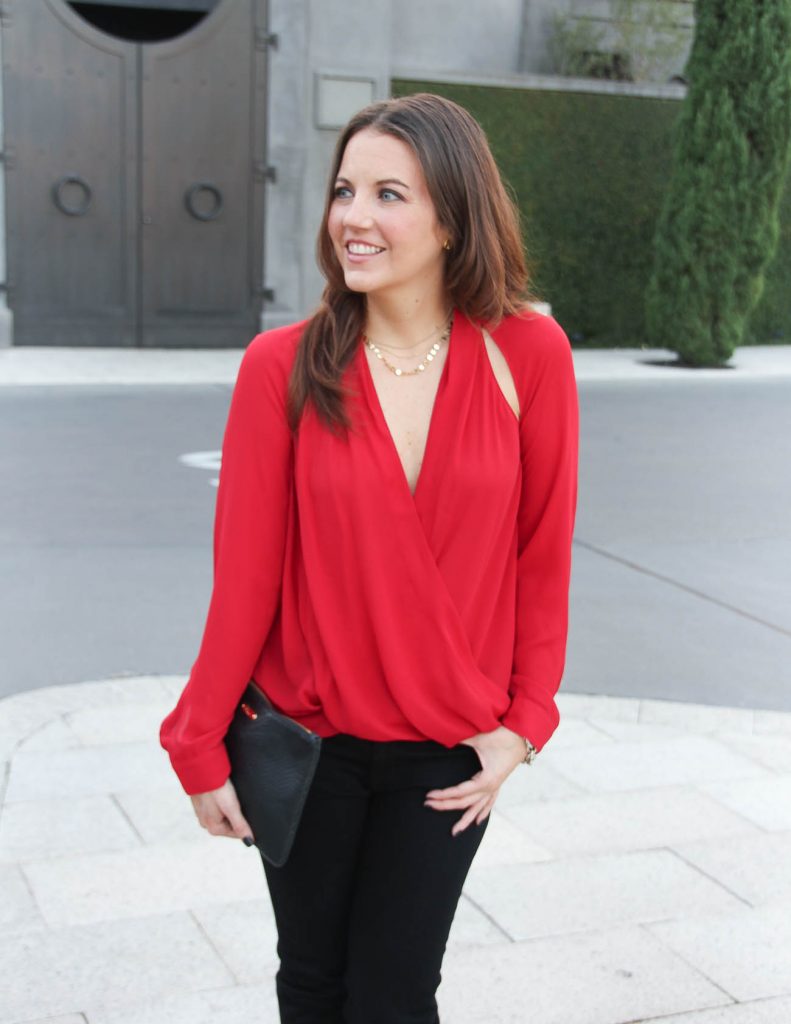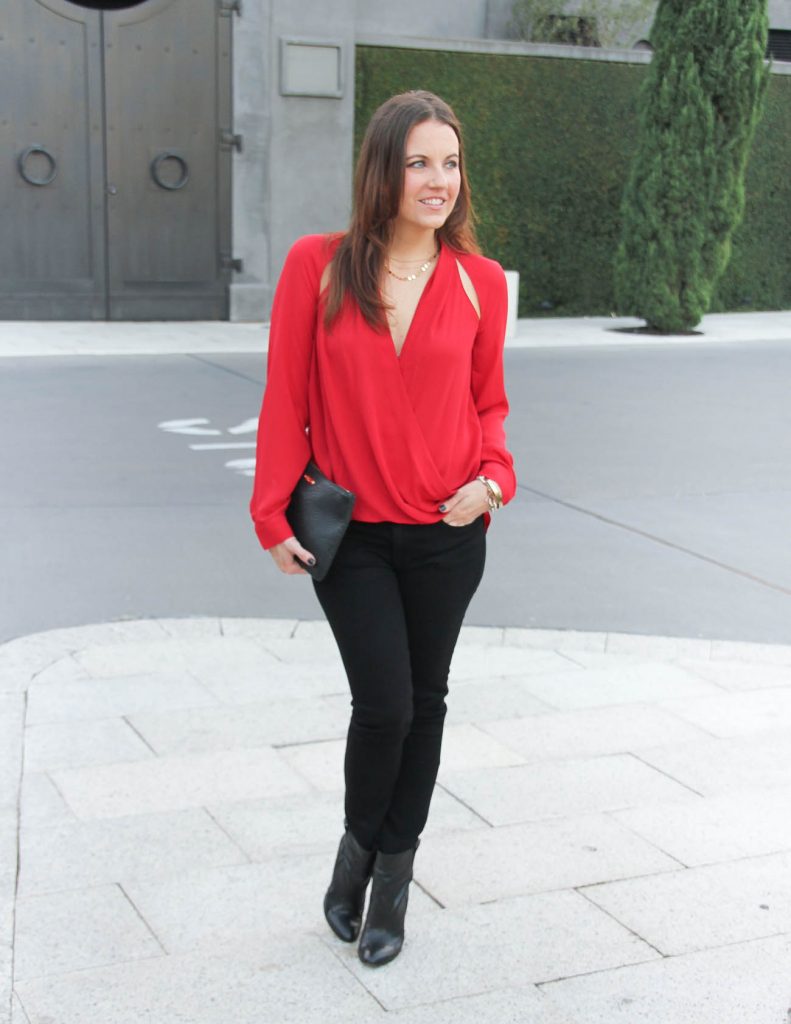 Hello friends! Do I have the perfect date night top for ya'll today or what? The color red is totally having a moment right now and is a current color trend.  Although, I feel weird calling the color red a trend, because I feel like red is always in style.  It's the perfect power color to wear to stand out or keep the attention of say your hot date. 🙂
One of my favorite date night looks is subtle sexy.  This red deep v blouse is so perfect for that vibe.  The plunging deep v and little shoulder slits show just enough skin in the right places for a little sex appeal, but overall you are really pretty covered up.  I always feel like people think sex appeal means show as much skin as you can get away with, but I love little peeks in just the right places.
This top comes in a few color options, but I could not resist such a gorgeous style in this bold red shade.  Black skinny jeans were the perfect pairing to complete my date night look.  I think this outfit would be cute if you were meeting someone for drinks.
Also, I love pairing booties with skinny jeans, but I feel like these pictures don't show just how cute the skinny jean tucked into a bootie can be.  My main tip is too make sure the jean is a more tapered fit at the ankle to prevent to much bulk and risk making the ankle look bulky. I still haven't had these jeans hemmed, so that's probably why it looks off to me. #procrastinator  I don't want to have to give them up for a week. I wear them too much.
Don't forget it's Style File Link Up Day!  Scroll down for more fabulous outfit inspiration and thanks for swinging by today!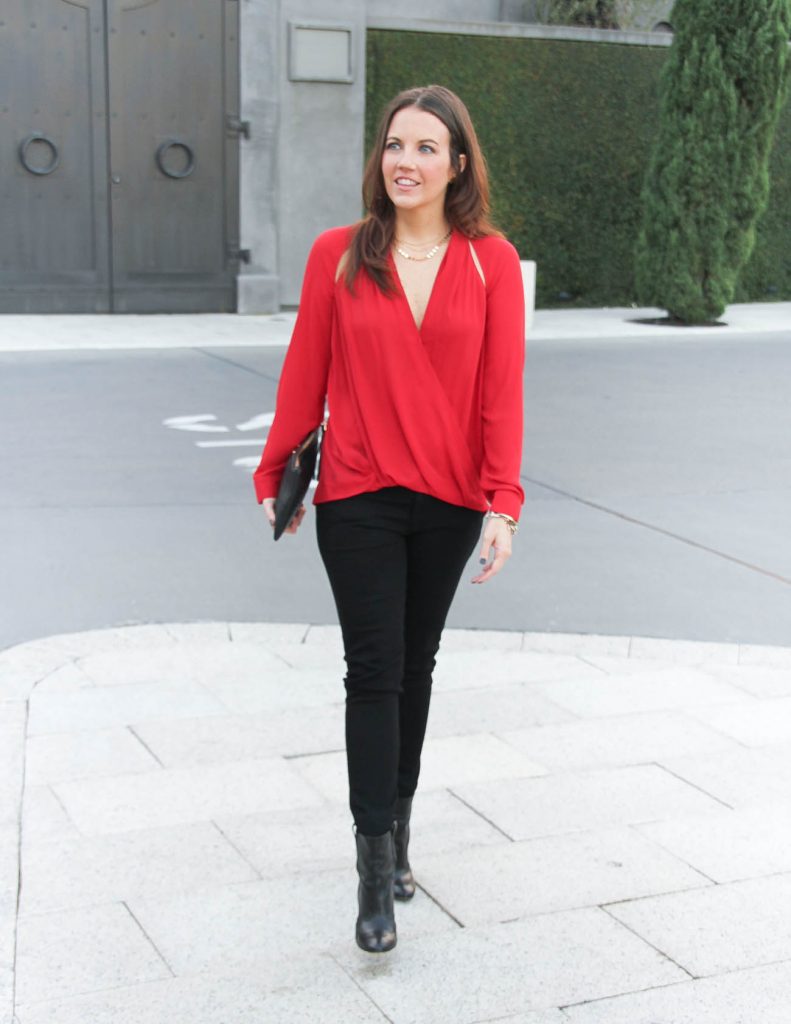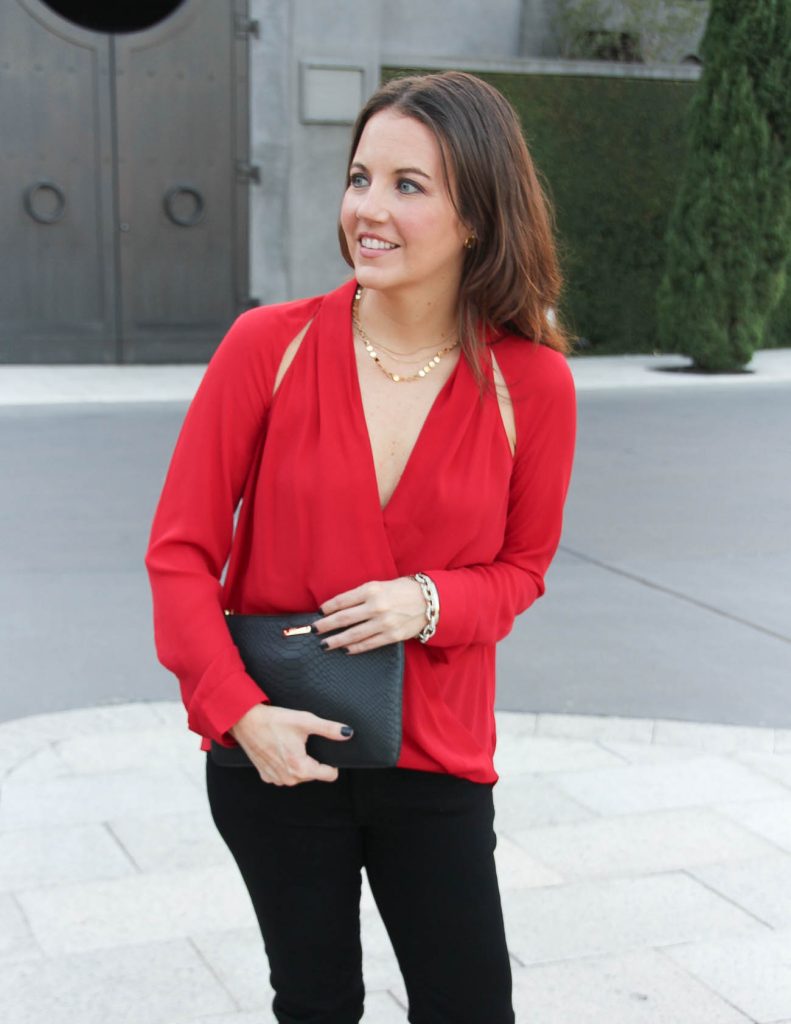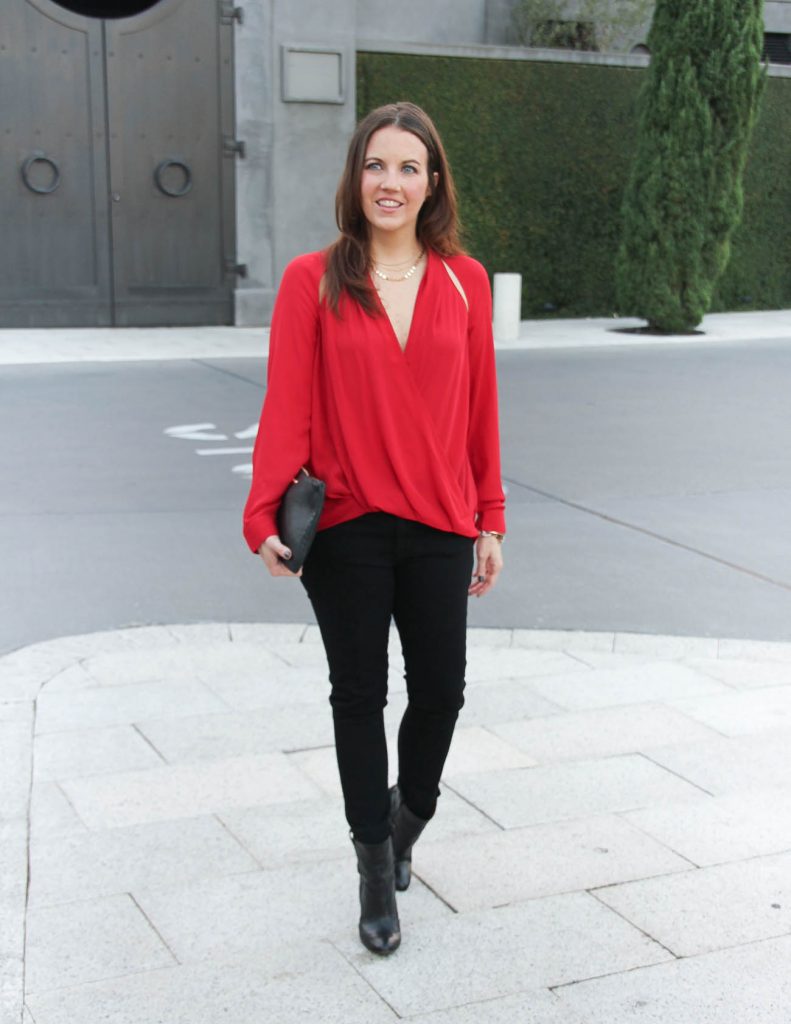 SHOP THE LOOK