Monthly Archives:
August 2019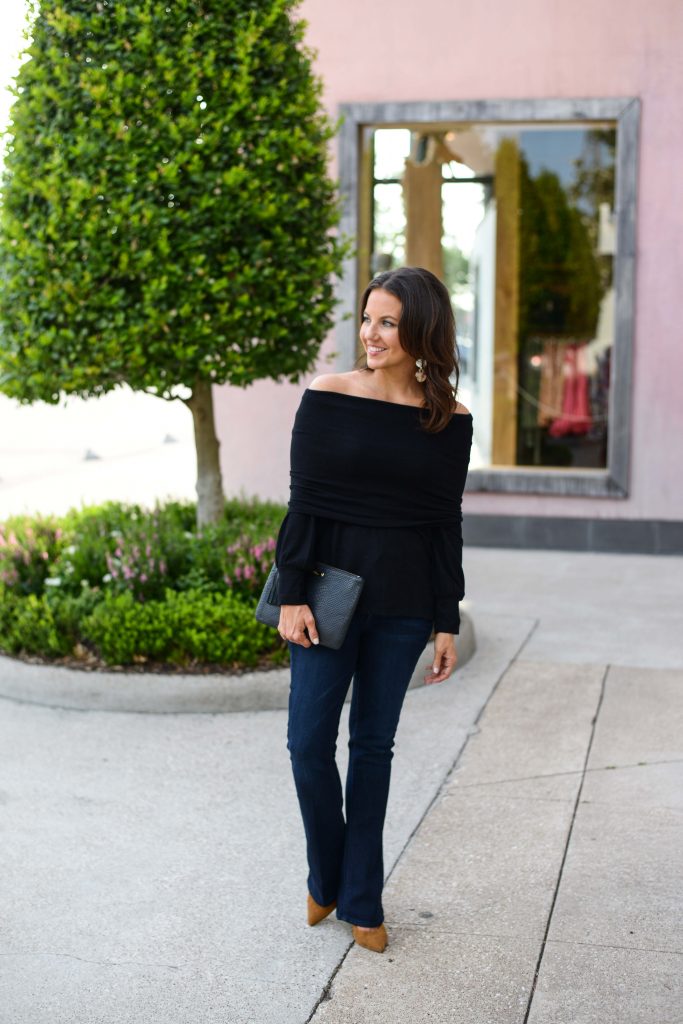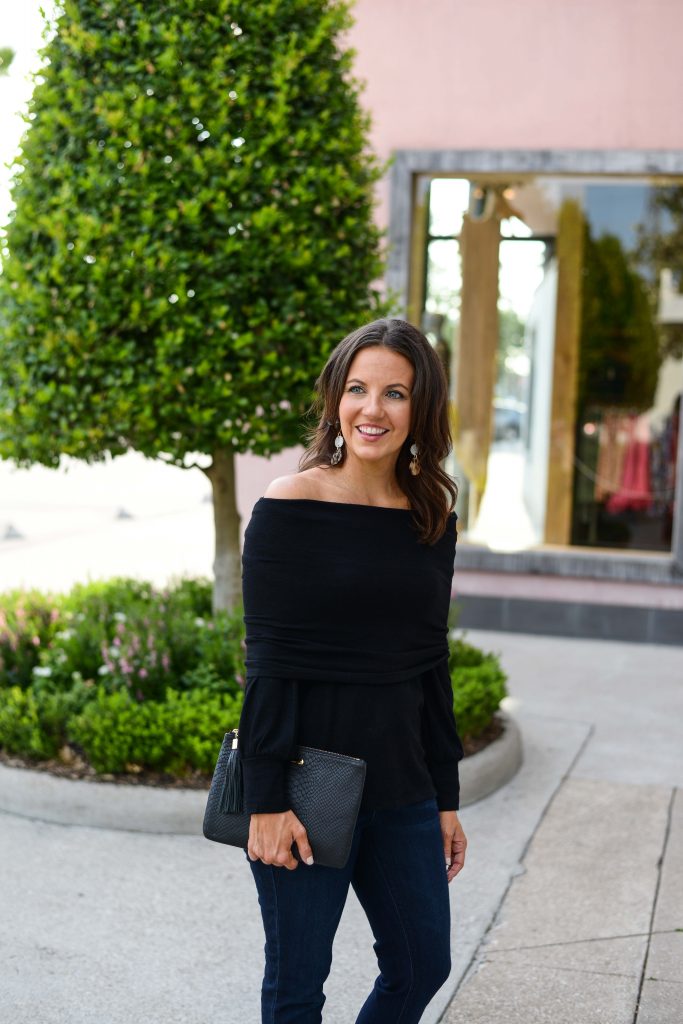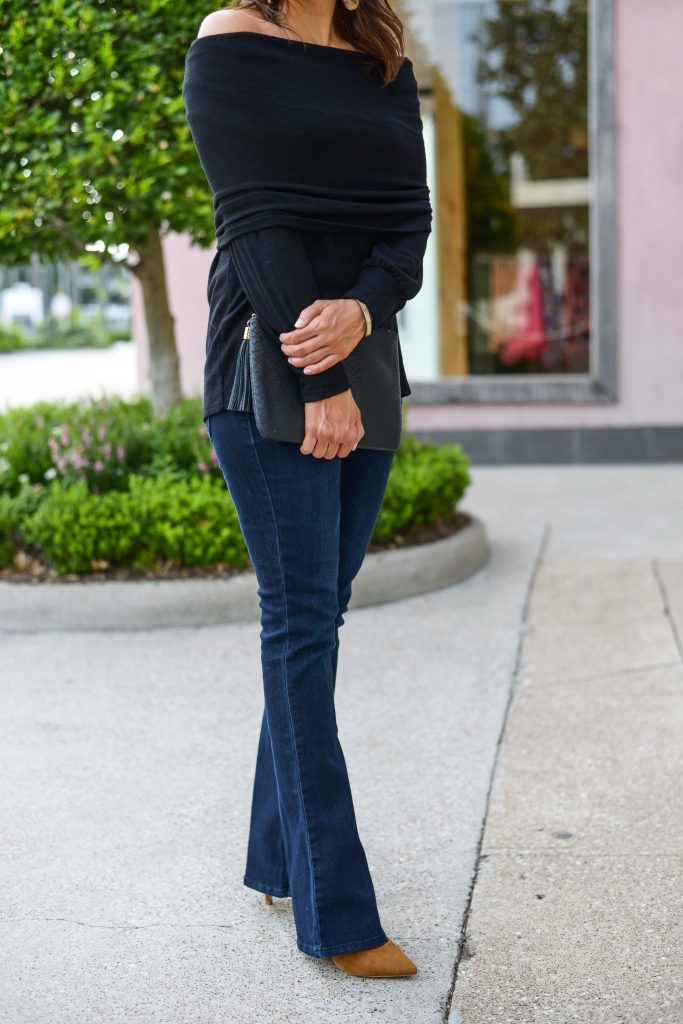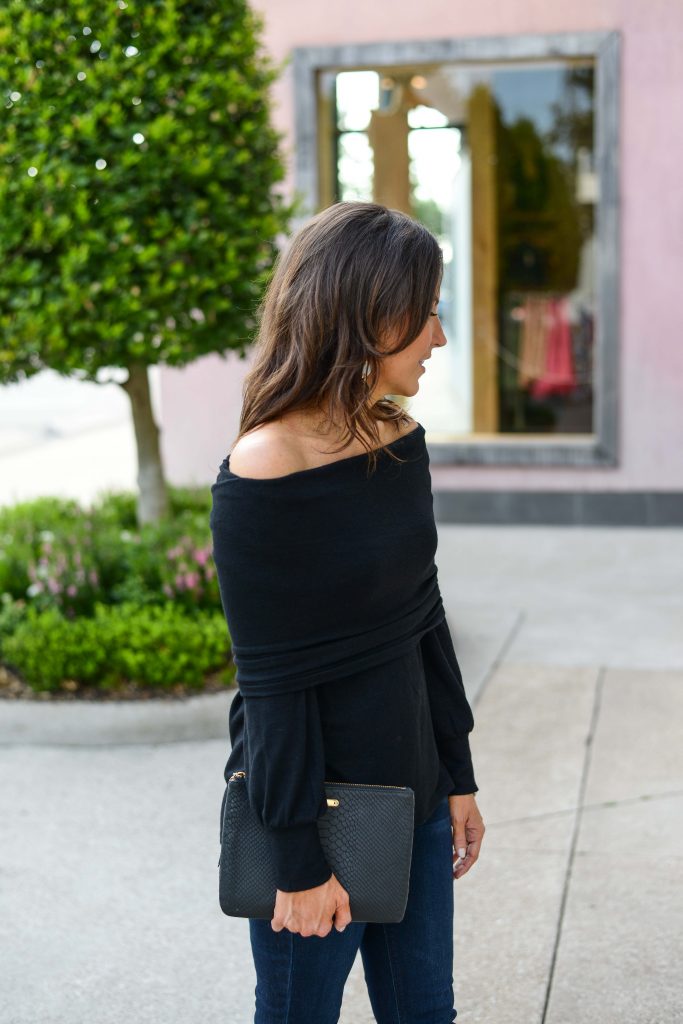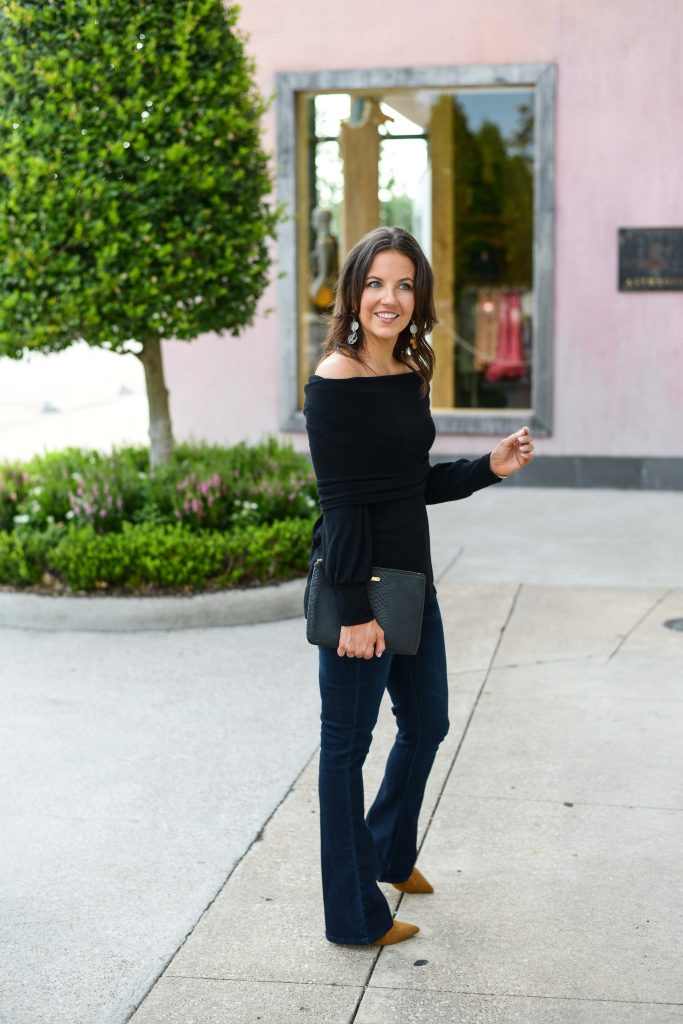 Happy Happy Friday!!  I'm so excited for the extra long weekend ahead.  We had some storms sweep through Wednesday, and they left us with some pretty nice weather.  I plan to take full advantage with pool and patio time.  Tonight, I'm heading out to a little birthday dinner with my boyfriend.  We are heading to a yummy Houston restaurant that we both have been wanting to try out.  It should be the perfect start to the weekend!
Alright, where are all my petite friends at?  I have finally found a cute pair of slightly flared jeans made for us petite gals. (Side Note: They come in regular length too.)  I like dark wash jeans with as slight flare or bootcut leg.  It's a great jean for dressy casual events and business casual office attire.  Most of the denim brands I tend to wear do not have petite sizing and alterations can change the look of the flare leg.  I've been hearing good things about the affordable Wit & Wisdom denim brand at Nordstrom, so I decided to give this pair a try during the Anniversary Sale.
Y'all these jeans are so comfy!!  I ordered a 2 which is my normal jean size, and I do think they feel the slightest bit loose which may have to do with their stretch material design.  They aren't baggy or anything.  I've worn them multiple times now, and I have not noticed them stretching out or sagging.  But if you are between sizes, you might want to consider going down.  The length is perfect on me with a pair of heels, and so is the cute bootcut flare leg.  These jeans are from their ab-solution line, so they also have a hidden elastic type waistband to help offer more support at the waist.
As for my cute off the shoulder top, it's a convertible design so you can wear it as off the shoulder or a cowl neck.  It's kind of hard to get the off the shoulder version just right and to stay in place.  The cowl neck look would be perfect for work and to partner with skirts.  Anytime I see Gibson Cozy, I know I'm going to get chic and oh so soft and comfy.  This one did not disappoint in softness!
Alright ya'll have a fabulous weekend, and don't forget to take advantage of some of those Labor Day Sales!
Photography By: LA Photography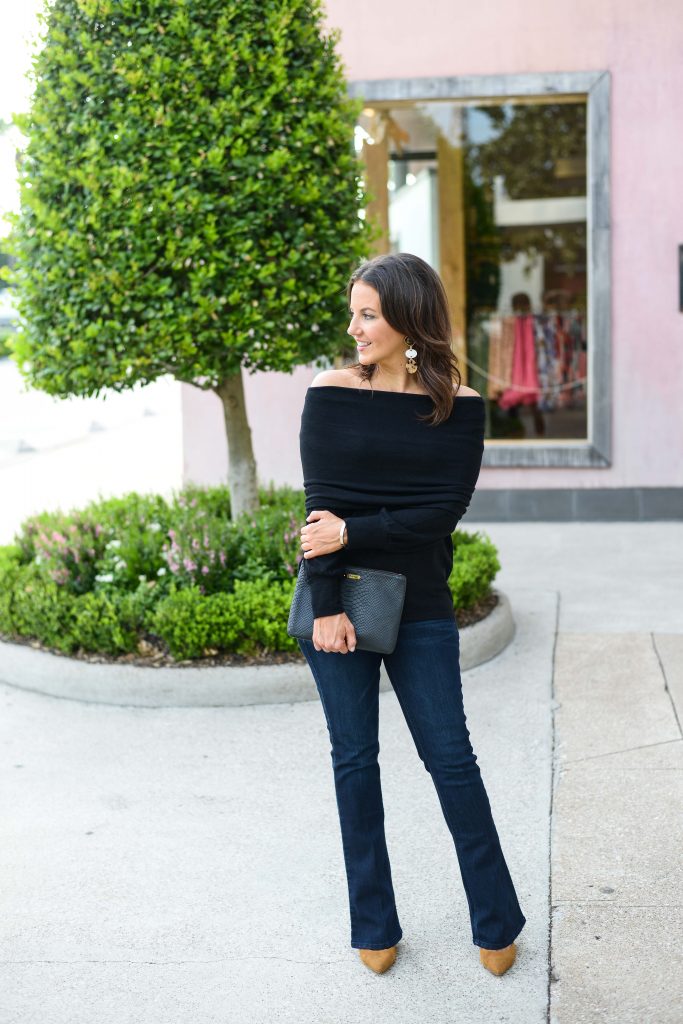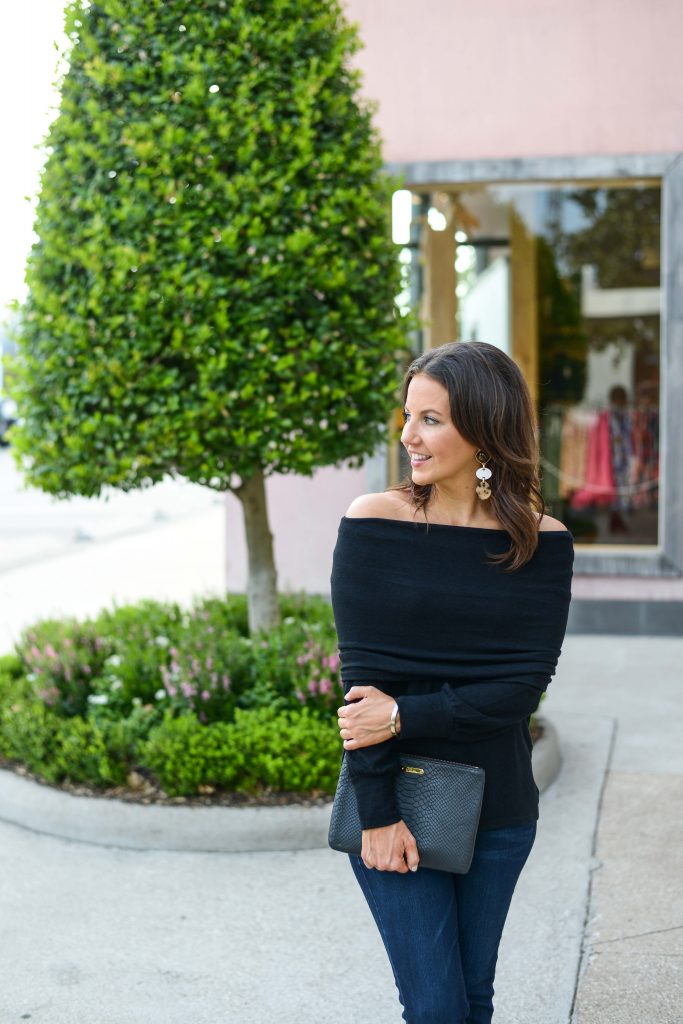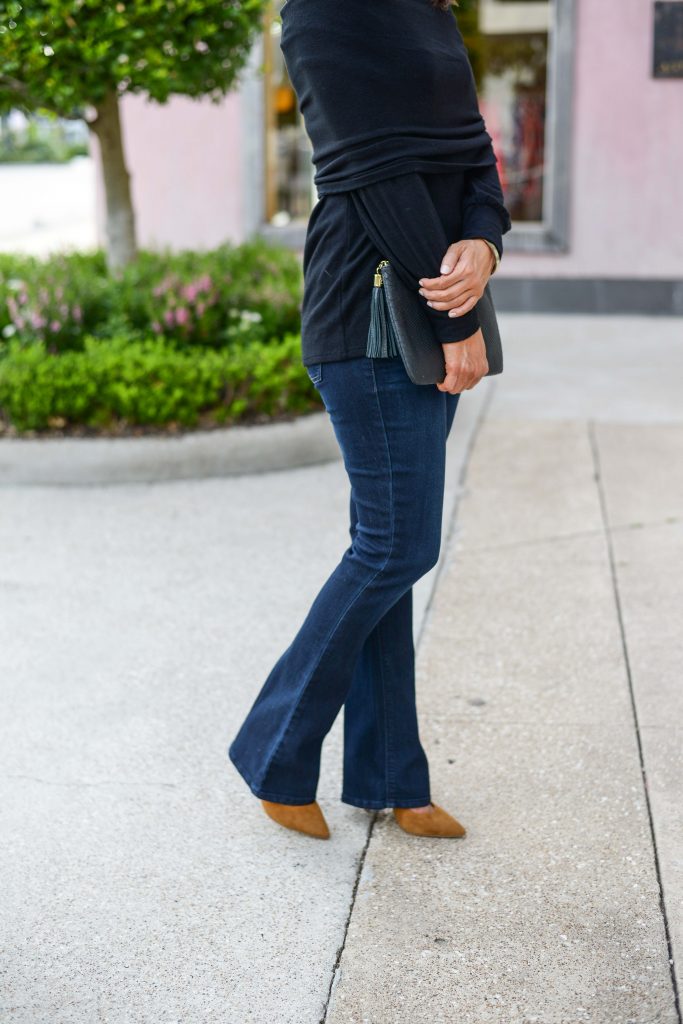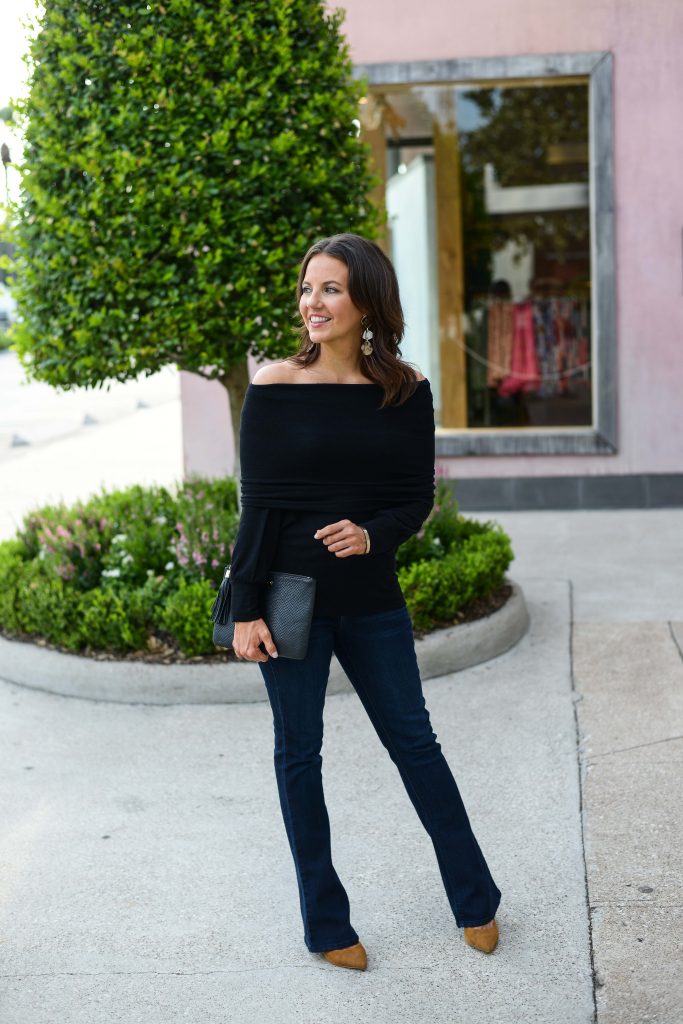 SHOP THE LOOK